We're creating positive changes
For a long time we have been making more from less; it's part of our heritage. We're also busy turning waste into resources, sourcing food and materials in a responsible way and protecting natural resources. And because we want to become energy independent, we're making the switch to renewable energy.

CLIMATE & ENERGY
Becoming energy independent
We want to have a positive impact on the environment, and be part of the solution to climate change, which is why by 2020 we're going to be 100% renewable – producing as much renewable energy as we consume using renewable sources, such as the wind and sun. We're also making our buildings more efficient, so we need less energy to run them.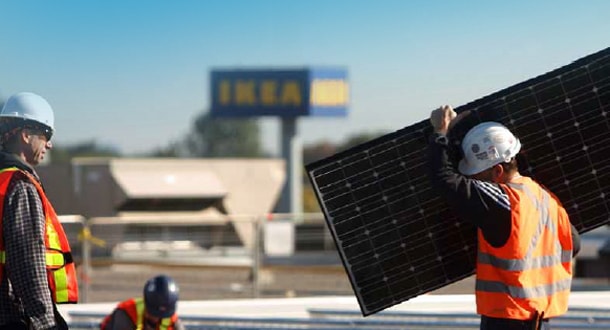 We've installed more than 700,000 solar panels on IKEA buildings around the world.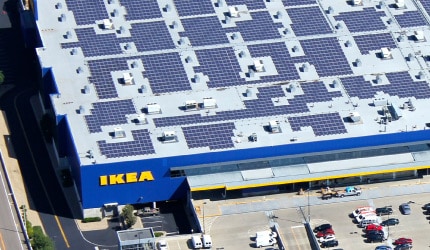 We plan to become energy independent
We're already on our way by investing in energy efficiency and renewable energy generation.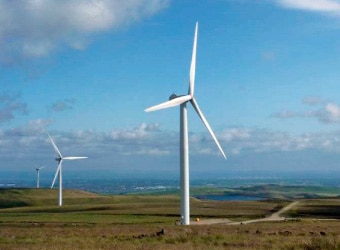 How we'll reach our goal
We have committed €1.5 billion to invest up until 2015 (mainly in wind and solar power) to help us reach our goal of energy independence.
OUR GOAL
By the end of 2020 we will produce as much renewable energy as we consume
A road less travelled
We sell millions of products around the world every day, so we need to get them from our suppliers to our stores and customers in the most efficient way. Our products are designed to be easy to transport (thank you flatpack!) and we are continuously working on reducing the number of journeys and making vehicles as fuel efficient as possible.

More than half our products are sent directly from where they are made to stores (rather than via a distribution centre), reducing distances travelled. And we fit as many products on each load as possible. All this helps to keep our costs and prices low while protecting the environment. Since 2011, we have cut CO2 emissions per cubic metre of products transported by 13% and we are aiming for 20% by 2016.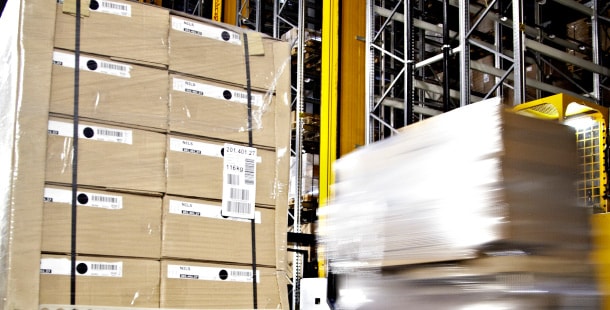 Switching from wood to paper pallets reduced our footprint of transporting IKEA products by 75,000 tonnes of CO2 per year.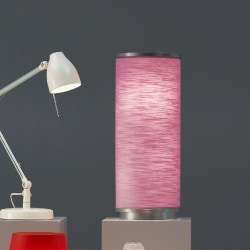 Going back to simple
We're always looking for ways to improve products. For example, we redesigned our VIDJA lamp, making it easier to assemble by eliminating 24 of the 33 components. This reduced the packaging weight by 28% and because there's less volume, we can fit 128 lamps on a pallet, where there were previously only 80 lamps.
See the VIDJA table lamp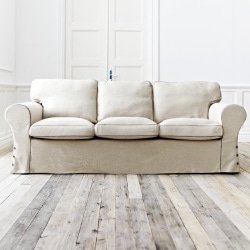 Thinking outside the box
Sometimes when we think a product can't be improved we decide to try anyway. One of our product designers found a way to pack the EKTORP sofa flatter and make the shipping box almost half the size. This cut down on shipping costs, lowered our CO2 emissions and lowered the price – with no change in quality!
See the EKTORP sofa range
WOOD
Naturally beautiful
We're big fans of wood. It's a living material that lends durability and warmth, ages beautifully and is both renewable and recyclable. That's why we're working hard to protect and conserve this important natural resource.

Using wood resources wisely

Wood is one of our most important materials and it's used in many of our products. We continually look for ways to get the most out of the wood we use by designing our products to minimise the amount of material needed and increasing the efficiency of manufacturing.

For many years we have worked with others to increase the supply of wood from responsibly managed forests. We are one of the founding members of the Forest Stewardship Council® (FSC) and we now have 21 foresters working to ensure that all wood is sourced in compliance with our forestry standards and to increase the share of certified wood in our supply chain.

Our top five wood-sourcing countries are Poland, Lithuania, Sweden, Germany and Russia.

Before August 2020, we will become "Forest Positive" meaning we will have continued full compliance with our forestry requirements and promote the adoption of sustainable forestry methods beyond our own needs and across the industry. We will also contribute to ending deforestation.
Tai Wen works as a forestry specialist for IKEA to ensure that wood in China is sourced in a responsible way.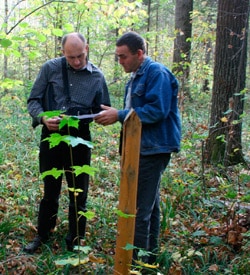 Working with forestry standards
Our IWAY Forestry Standard sets clear requirements for all wood used in IKEA products - which include a ban on wood that has been illegally harvested - from sources involved in forest-related social conflicts, or from high conservation value forests. All suppliers must comply with the standard before they can start deliveries and we use audits to check compliance.
Download the IWAY Forestry Standard PDF
Using wood from more sustainable sources
In addition to suppliers meeting our IWAY Forestry Standard, the volume of wood from more sustainable sources - recycled wood and wood from forests certified by the FSC - increased from 32% in 2013 to 41% in 2014. We are aiming for 50% by 2017.
Visit the FSC website to learn more
Sourcing palm oil responsibly
We're committed to making sure that the palm oil we use in our products is grown and processed in a responsible and sustainable way. By the end of 2015, our goal is to source 100% certified segregated sustainable palm oil.
Learn more about how we work with palm oil (PDF)
Our partnership with WWF
We work with WWF and others to combat illegal logging and promote responsible timber trade. IKEA and WWF have worked together since 2002 to support credible forest certification, and map and protect High Conservation Value Forests to secure biological and social forest values. So far we have helped to improve forest management in Europe and Asia, and contributed to increasing FSC-certified forest areas by around 35 million hectares in the countries where we work together.
Visit the WWF website to learn more about our partnership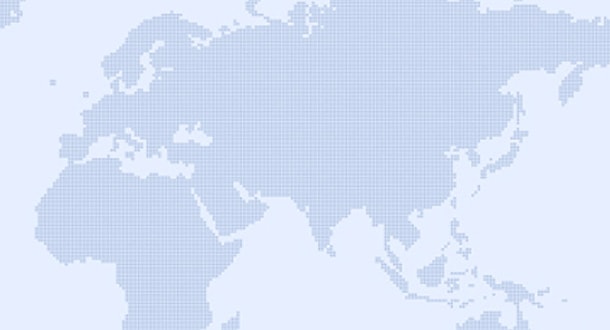 We support 13 WWF projects in 11 countries (Russia, Lithuania, Ukraine, Bosnia & Herzegovina, Romania, Bulgaria, China, Laos, Vietnam, Cambodia) that aim for more responsible forest management.
COTTON
We've gone all-in for cotton from more sustainable sources
We're happy to announce that from 1 September 2015 onwards, all the cotton we use for IKEA products comes from more sustainable sources. This means that the cotton is grown with less water, chemical fertiliser and pesticide, while increasing profit margins for farmers.

It is important to note that some products (produced prior to 1 September 2015) may still be available for some time in the stores until they are sold out. This constitutes a very small volume and only a handful of products.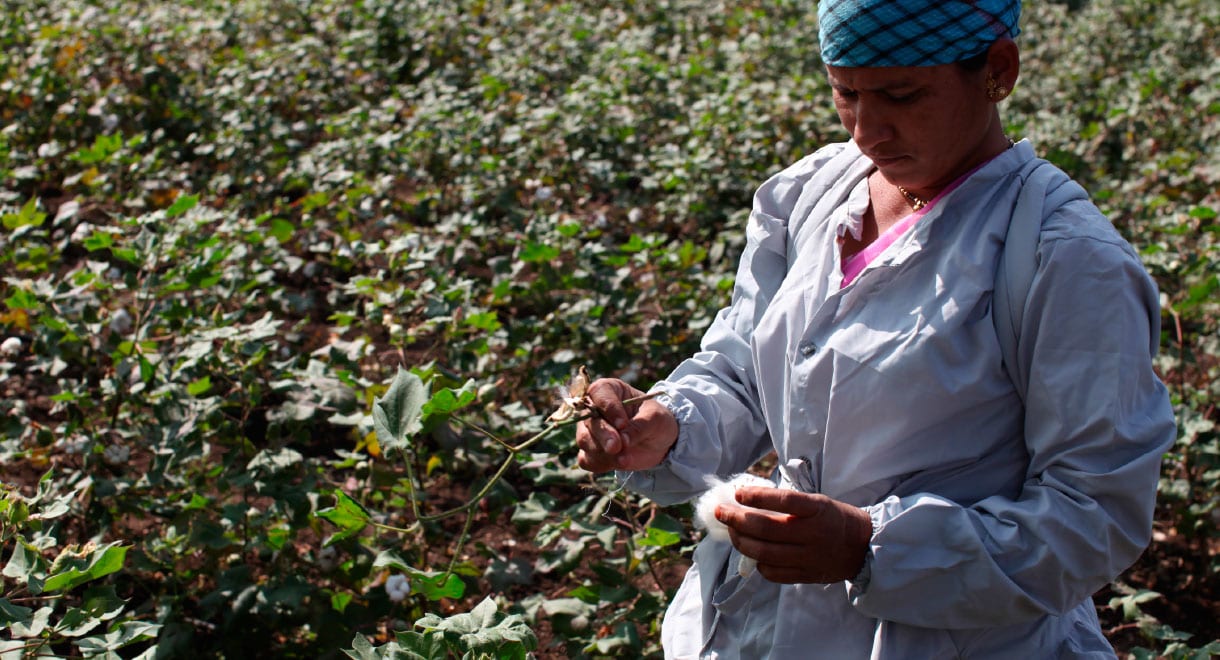 Through the Better Cotton Initiative, cotton farming has become better for the environment and the farmers who grow it.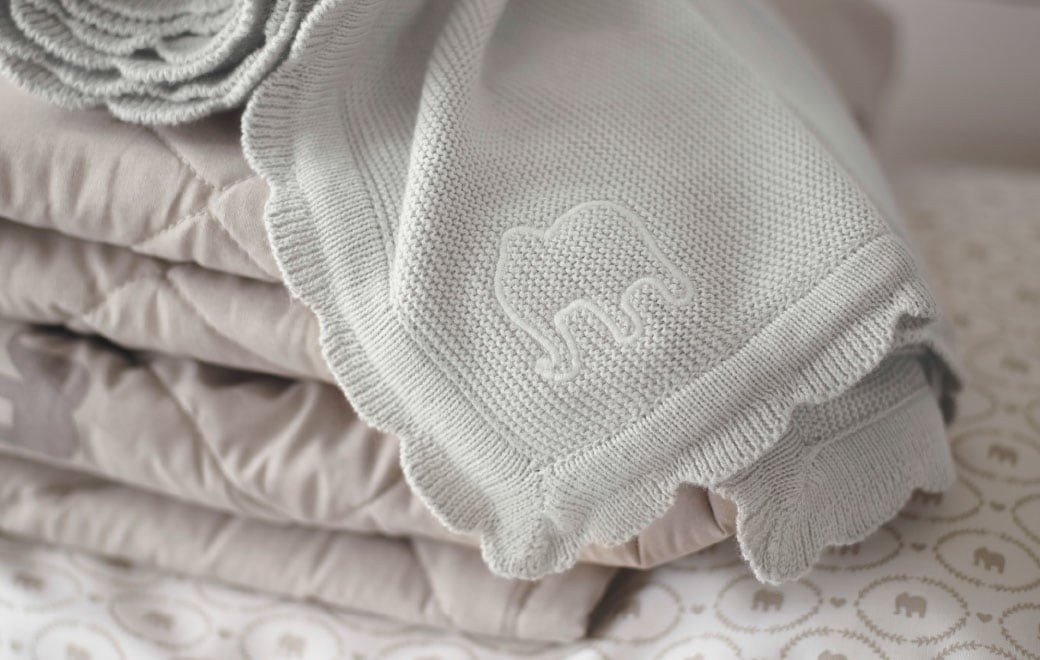 Why more sustainable cotton matters
Cotton is one of our most important raw materials. You'll find it in many IKEA products, from sofas and cushions to bed sheets and mattresses. Although we love working with cotton, we were uncomfortable with the fact that conventional cotton is often harmful to the environment and the people who grow it.

When grown conventionally, cotton farming uses large amounts of chemicals and water. This practice often leads to significant health risks to famers, soil erosion and water scarcity. And since most cotton is grown on small farms in developing countries, many farmers struggle to make a profit.

So, we decided to find a way to tackle these challenges and made a commitment to improve the cotton industry.
Taking action to transform the cotton industry
Over a decade ago, IKEA began taking steps to transform the way cotton is produced. Along with WWF and others, we helped set up the Better Cotton Initiative (BCI), which aims to make global cotton production better for the people who produce it, better for the environment it grows in and better for the sector's future by developing Better Cotton as a sustainable mainstream commodity.
Since 2005, we have been working with WWF to make cotton farming more sustainable. Our work began with 500 farmers in Pakistan. In the beginning they were reluctant about the idea of changing their cultivation techniques. However after one year, the results were significant enough to inspire more farmers to join our projects in India and Pakistan.
Through hands-on training and field schools, together with our partners we have helped around 110,000 farmers learn more sustainable farming methods. This initiative has enabled farmers to cut costs, increase their profits and improve their working conditions. As a result, they can afford a better quality of life for their families, including schooling for their children. We are continuing our work in this field and are hoping to see an industry-wide change in the future.
Find out more about how we work with our
code of conduct IWAY
to secure e.g working conditions and minimum requirements for environment at our suppliers.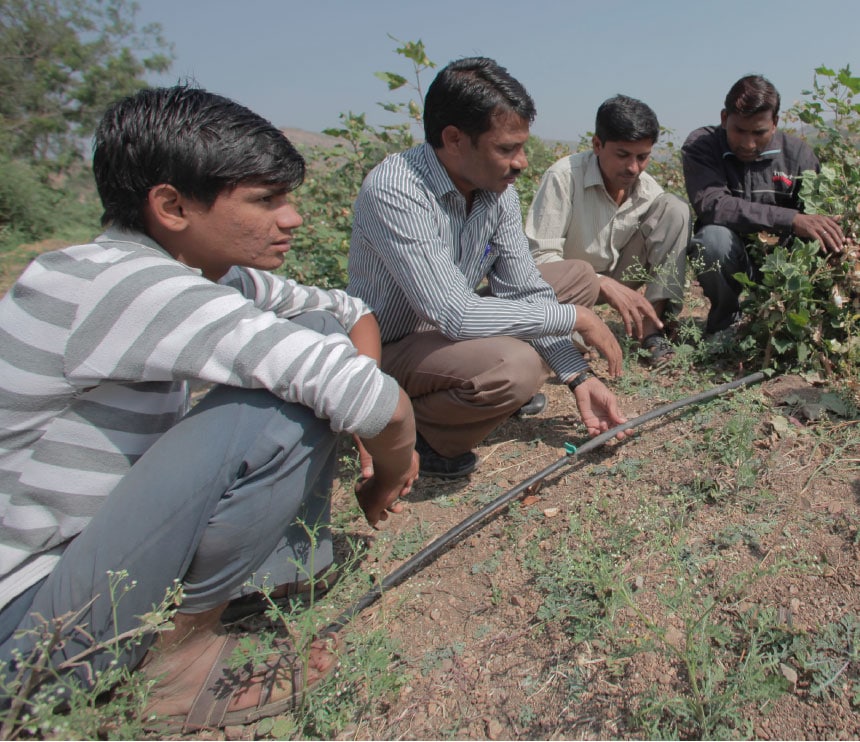 Making a lasting impact
We're pleased to have reached our 100% target, but we won't stop there. IKEA is committed to creating positive change throughout the entire cotton industry. Our vision is that more sustainable cotton becomes a mainstream material - affordable and accessible to many people beyond our business.
Learn more about IKEA and WWF cotton projects
WATER
Treating water with respect
Water is necessary for life – but clean, fresh water is something of a luxury in some parts of the world. That is why water, both when it comes to quantity and quality, is an important issue for us and our suppliers. By August 2020, we aim to become water positive by promoting water stewardship throughout our value chain. By working with others, we will contribute to improved water management in water stressed areas where we operate, focusing on both water use and water quality.

Working together to save water and energy in India
For some factories in Southern India, the only way to get enough water is by trucking it 50 km. Outdated machinery and a polluted water supply often make production even less energy and water efficient. Jansons, a textiles supplier based in Erode, southern India, was inspired by the IKEA People & Planet Positive strategy and started a partnership project to tackle the problem. Measures taken included a system to recycle wastewater for printing, a new dyeing process that uses less water and ensuring motors are only running when needed.

"Our processing factory is in an area of water and energy scarcity, which was a nightmare for us," says Mr Thirukumar, Managing Director of Jansons Industries. "With support from IKEA, we saw the difference the project was making and we were motivated to look for more opportunities. With the commitment of our employees, so far we have saved over 285 MWh of energy, and 69 million litres of water."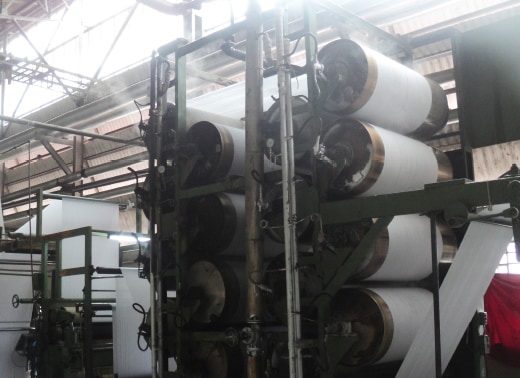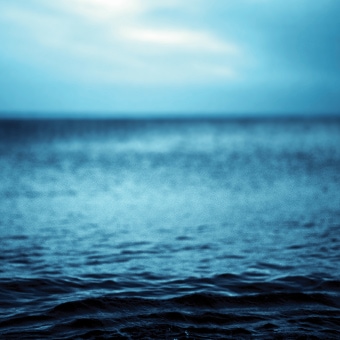 Thinking ahead: how to save water for the future
Over 23 million people in Bangladesh don't have safe drinking water.

"I don't want my children and grandchildren to be part of that statistic. I want to make sure my company doesn't do anything that leaves future generations in trouble," says Shah S Alam, Managing Director of Unilliance, an IKEA textiles supplier based in Bangladesh. He's played an important role in the water projects IKEA has initiated at the company, and he's pushing Unilliance to take part in even more ambitious projects to save water.
When we started working with IKEA, we already had an effluent treatment plant to remove pollutants from our waste water before it returned to the environment. But IKEA suggested that we think of ways to reduce and reuse this waste water.

"For example, after some simple changes we now use waste water to cool our machinery. This saves us around 100 m3 of water every day – enough to fill 15 Olympic swimming pools a year!"

"In five to 10 years the laws in Bangladesh will change – everyone will have to reuse their waste water. Working with IKEA has put us ahead of the crowd, and our customers are noticing the difference," he says.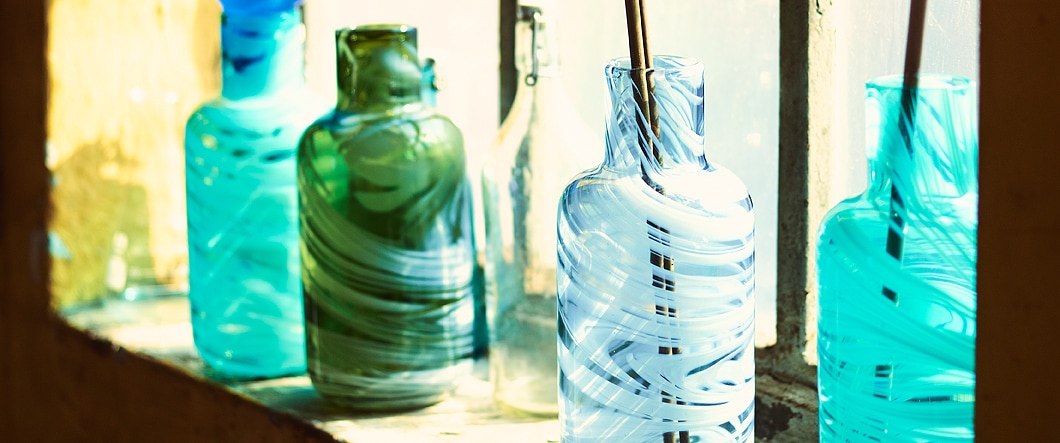 VALUE, NOT WASTE
Thinking in circles
At IKEA, we always look for ways to make more from less. But to help our customers create a better life at home, in a world where resources are scarce, we have to up our game. We need to rethink everything from the materials we use, to how we power our stores, and how we can make our products live longer in a cycle of repair, reuse, and recycling. Throughout our value chain, we aim to use renewable and recycled resources as efficiently as possible, to make sure that we create value rather than waste. And when you bring the products home, we want to help you make them live longer, or give them a new life when you no longer need them.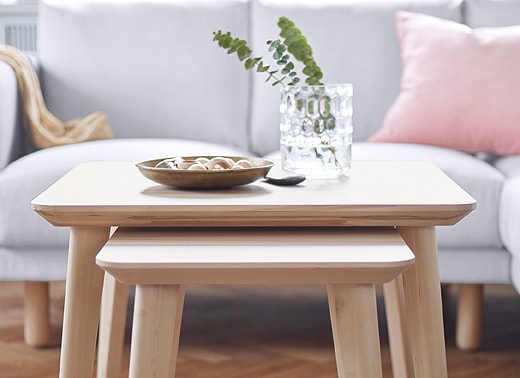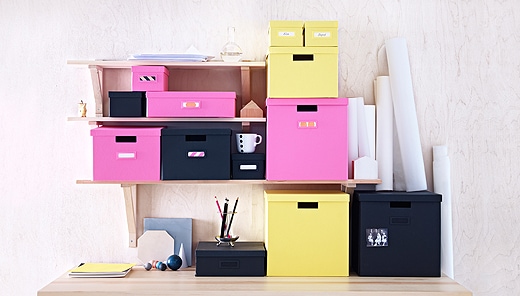 Doing things right from the start
To make the world a more sustainable place we have to begin somewhere. By planning for our products' next life at the design stage, we get a head start. To make more from less, we also use materials that are renewable and recycled and from more sustainable sources. Our products must last as long as they are needed and be easy to care for, repair, reuse, reassemble, and recycle. The better we do this, the better for our customers and our planet.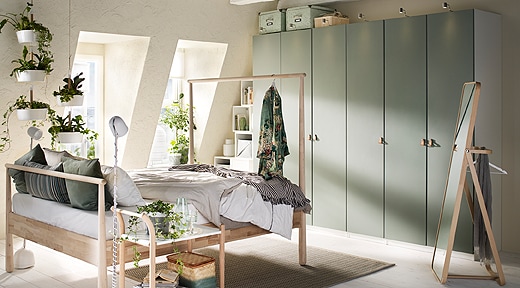 Old materials, new surfaces. Call us cheap, but we don't like throwing things away. We see waste for what it really is – a resource – and look for ways to use more recycled materials in our products. That's why we created the REINSVOLL wardrobe door. It's made of recycled wood covered with plastic foil made from recycled PET bottles. No new wood needed, and no new plastic made from oil. And although REINSVOLL is a sustainable choice, of course it doesn't compromise on quality, design or price.
Pioneering kitchen fronts. REINSVOLL isn't our first product made entirely from 100% recycled FSC(R) certified wood and PET-bottles. The KUNGSBACKA kitchen fronts, with their sleek design and anti-fingerprint surface, have the same origin.

Every year, about 100 billion PET water bottles are used worldwide but only 30% are recycled. By giving them a new life as foil for doors and kitchen fronts, we show that recycling is not only the right thing to do, it also results in beautiful new products.
No ordinary box. One person's trash is another person's treasure.
To us, the practical storage box KUGGIS, made from recycled PET plastic bottles,
is one of those gems. Flexible, good looking and recyclable, it will be your best friend for storage – over and over again.
Did you know?
By August 2020, 100% of
material in our plastic products will be renewable and/or recycled, representing around 40% of our total plastic use.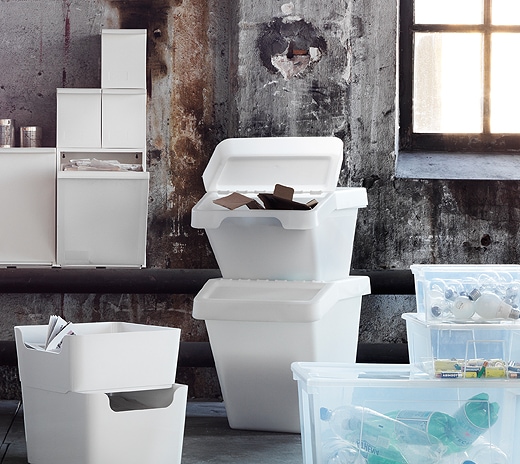 Towards zero waste
At IKEA Group
we have decided to eliminate waste from all our operations and to be energy independent by 2020. This is no small feat, but together with suppliers, partners and customers we have the goal within reach.
IKEA of Sweden is also working through the whole supply chain with suppliers and partners to produce and distribute our products in the most efficient way. This includes minimizing waste in our value chain, and turning it into a resource by using it to make new products.
Read more about our investments in renewable energy here
Did you know?
In 2016, 89% of waste is recycled or energy recovered across our operations.

Did you know?
By 2020, 90% of the waste
from our own operations will be recycled or energy recovered.
80% of the waste from our stores and distribution centers will be material recycled.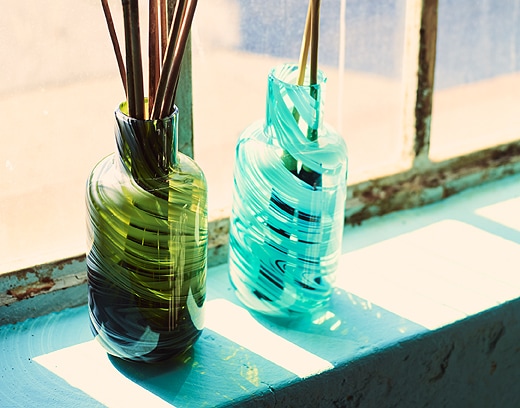 The beauty of broken glass. The glass used to produce the IKEA PS 2017 vase has a story to tell. Having been rejected in its first life due to bubbles or other defects,
the broken glass is re-melted and mouth blown by skilled craftsmen into mass-produced items. Yet the character of each piece of glass lives on, bringing
a unique mix of colours and patterns to each vase. By re-using the glass instead of discarding it as waste, we save on valuable and limited resources, while bringing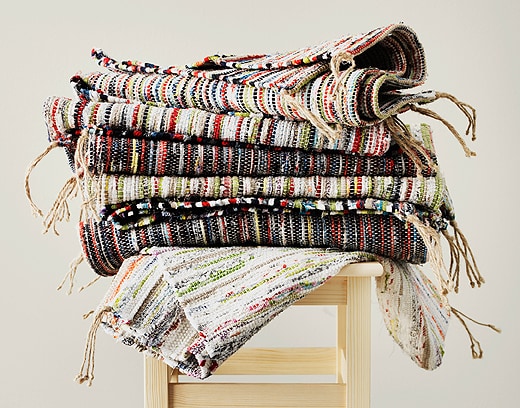 Step on it. TÅNUM is hand-made, giving each rug its own individual beauty. And even better – we use recycled cotton from our own operations to make it. More than 90% of the material used is leftover fabric from bed linen production. When you step on a TÅNUM rug you leave a smaller environmental footprint.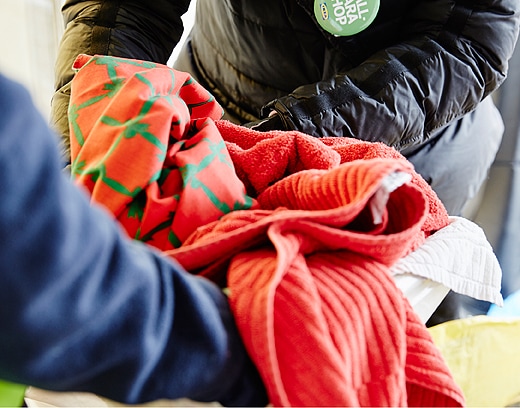 Give things another chance
At IKEA we want our customers to love and care for our products as long as possible – and even if they don't, we do. Across our network of stores we try smarter and more planet-friendly ways to prolong the life of our products. In Belgium for example, we offer our customers five options to give furniture a second life: selling old IKEA-furniture in the store, renewing it by repainting or reassembling, repairing by offering replacement parts, returning old furniture through our transport service and donating to social organisations.

On a global basis we offer all customers replacement parts, and most markets have mattress takeback initiatives where you can return your old mattress when buying a new one. Seize the opportunity to breathe new life into your old furniture or give it a new life in our care.
FOOD
Food you can feel good about
We serve and sell food to 261 million customers a year through our store restaurants and Swedish Food Markets. Our approach includes using more sustainable ingredients – which includes purchasing and serving UTZ certified foods.
Proudly serving UTZ Certified foods
UTZ Certified is an independent organisation that recognises coffee, tea and chocolate that have been grown sustainably, and is one of the leading sustainability standards for these foods.
Learn more at the UTZ website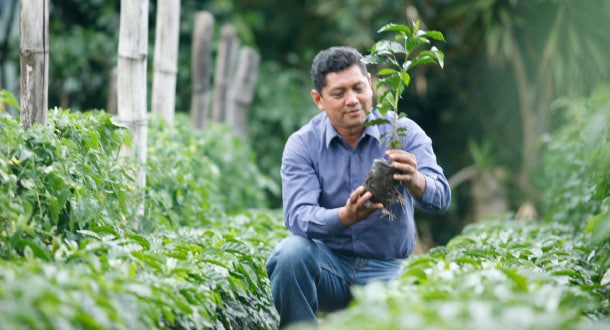 All coffee sold and served at IKEA has been UTZ Certified since 2008.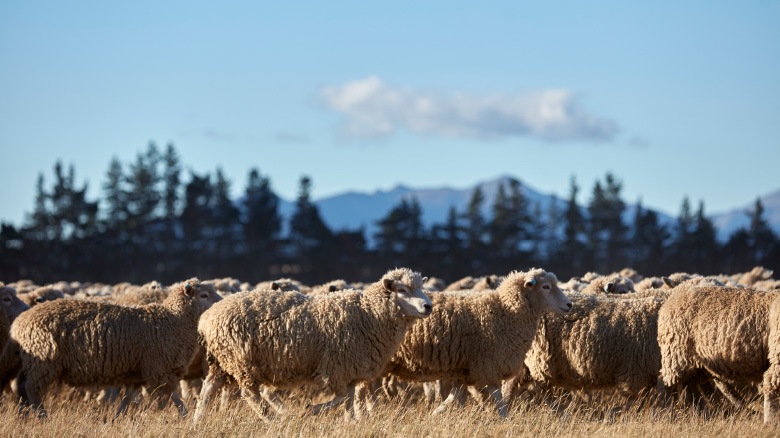 We want all our rugs to be made from sustainable wool
IKEA wants to have a positive impact on people, animals and the planet, that's why we're on a journey to transform all the wool we use in our products to 100% Responsibly Sourced Wool. We will do this by sourcing wool which follows the 'Responsible Wool Standard' (RWS) guideline, meaning that the wool only comes from sheep that are treated with respect, and the land where they eat and rest is managed responsibly.

"Wool is a fantastic material, it's sustainable, it's also renewable and it provides different properties to our products."
Rafael Elizondo, Category Manager for Textile Carpets at IKEA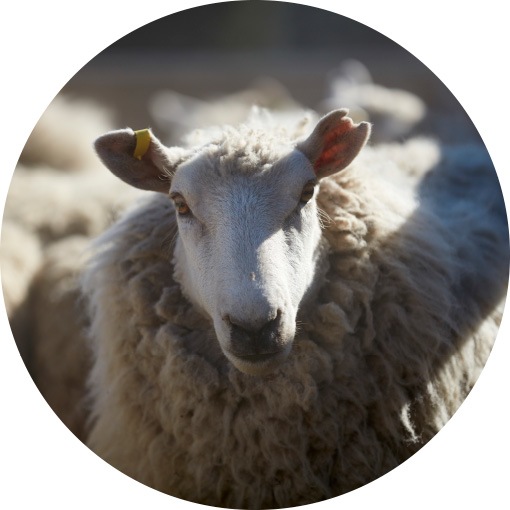 How will we do this?
To ensure that the wool we use is sourced in a responsible way, we need to work to secure full traceability of the wool used in our supply chain. That means we will know where all our wool comes from, and we can support positive animal welfare conditions for the sheep.

"Wool is an awesome product because the sheep produce it naturally, and it's the ultimate sustainability because they just keep growing it."</i> says Paul Smith, Farm Manager in New Zealand, where IKEA has begun sourcing RWS wool."

Reasons to choose wool
• Wool is renewable, biodegradable and recyclable
• Wool is a natural, durable and strong material
• Wool ages beautifully and is more resistant to stains
• Wool is highly thermal and breathable
• Wool dyes easily, so we can create many beautiful and varied design styles for you to choose from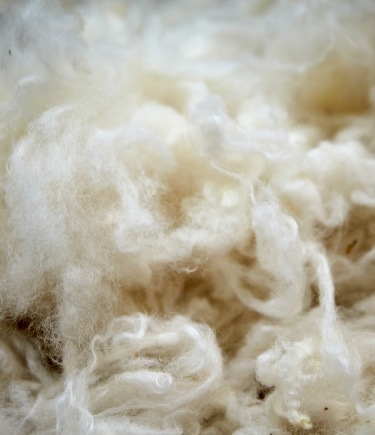 Making Responsibly Sourced Wool available for everyone
We are committed to transforming all our wool to 100% Responsibly Sourced Wool by 2025. But that's not enough. Rafael Elizondo, Category Manager for Textile Carpets at IKEA says "We want others to join us and help us transform the wool industry together. Ultimately, what we're after is to make responsibly sourced wool affordable, for as many customers as possible."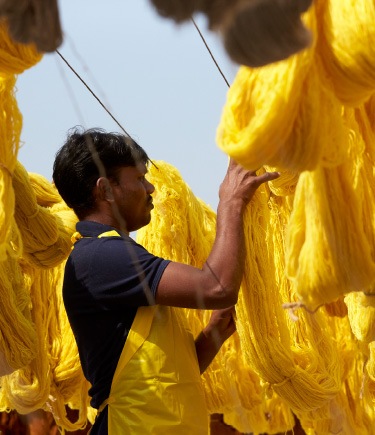 Respect – in every step
Once the wool has travelled from New Zealand to India, it's combed, spun into yarn, dyed and transformed into beautiful, handwoven rugs by skilled artisans. These steps follow strict processes that respect both the workers and the environment.

Trust for natural materials
We know that our customers prefer to have natural materials in their homes and close to their skin. Being a durable, natural and strong material, wool is perfect for rugs.

TRANGET is one of many rugs in our range that are made from 100% wool and hand-woven by skilled artisans, which means each one is unique. They are made in India in organized weaving centers with good working conditions and fair wages. Being renewable and recyclable,­ wool plays an important role on our shift towards more sustainable materials.
See TRANGET rug
"Every time I visit our partners in India, I get very inspired. I see how much focus we put on sustainability, on the quality, and also the social aspect."
Rafael Elizondo, Category Manager for Textile Carpets at IKEA
---

YOU MIGHT ALSO BE INTERESTED IN: