Time for something new
Having led a footloose and fancy-free life for a while, this mother and daughter wanted to make their latest move more intentional. Many mood boards, colour swatches and budget spreadsheets later, here's where they've landed: in a cosy and curated farmhouse-style cottage, where the memories they've picked up along their many adventures are displayed for all to see.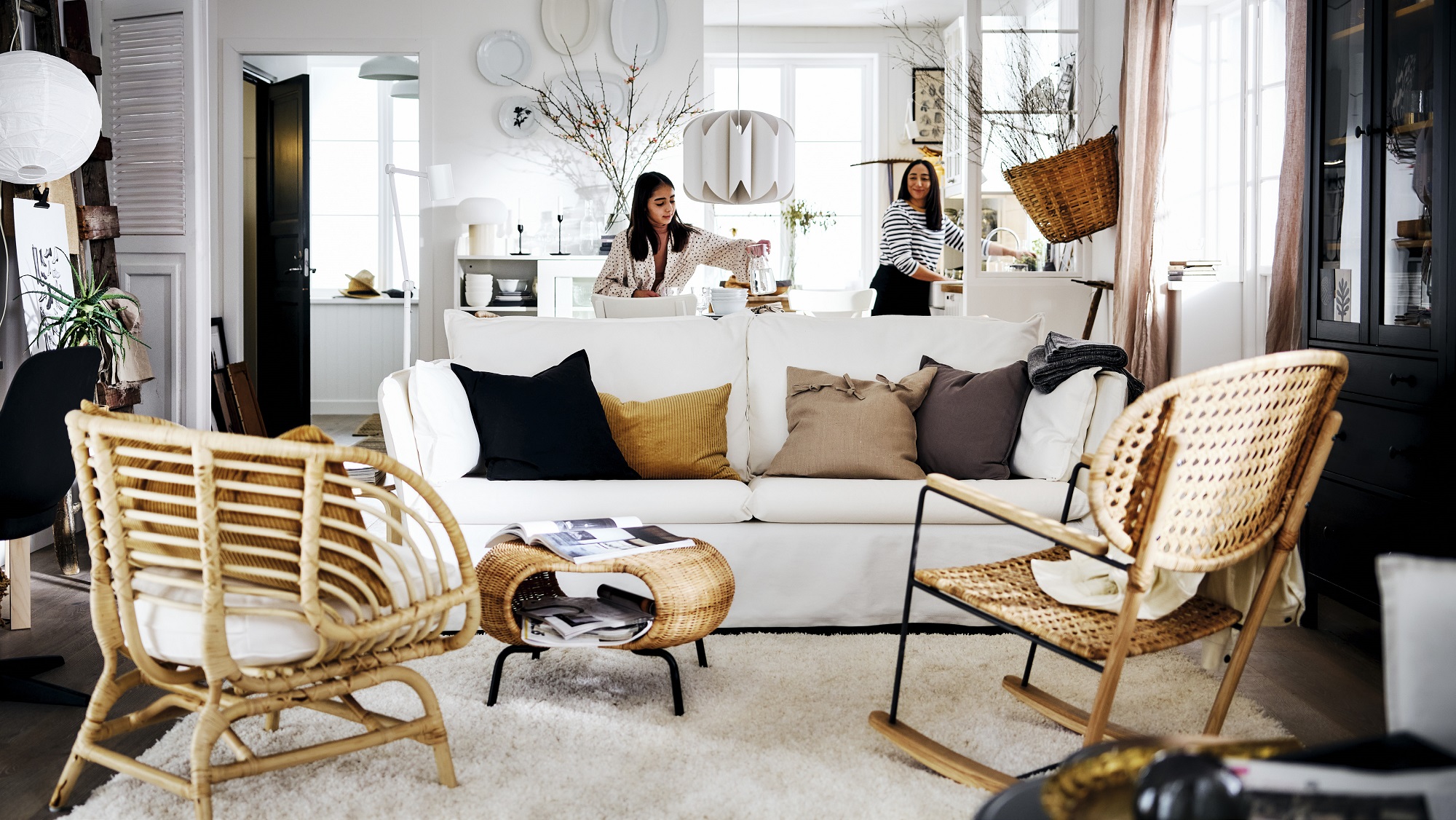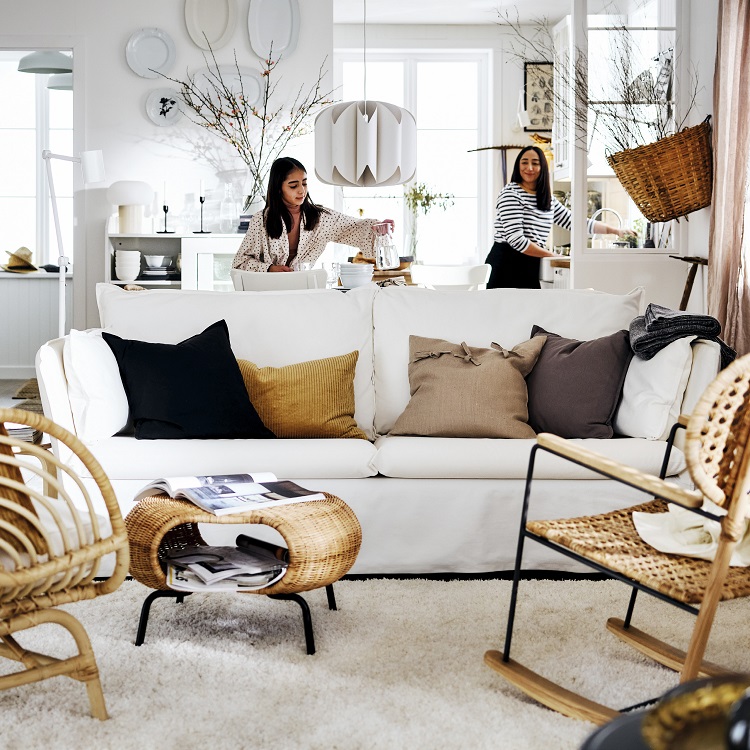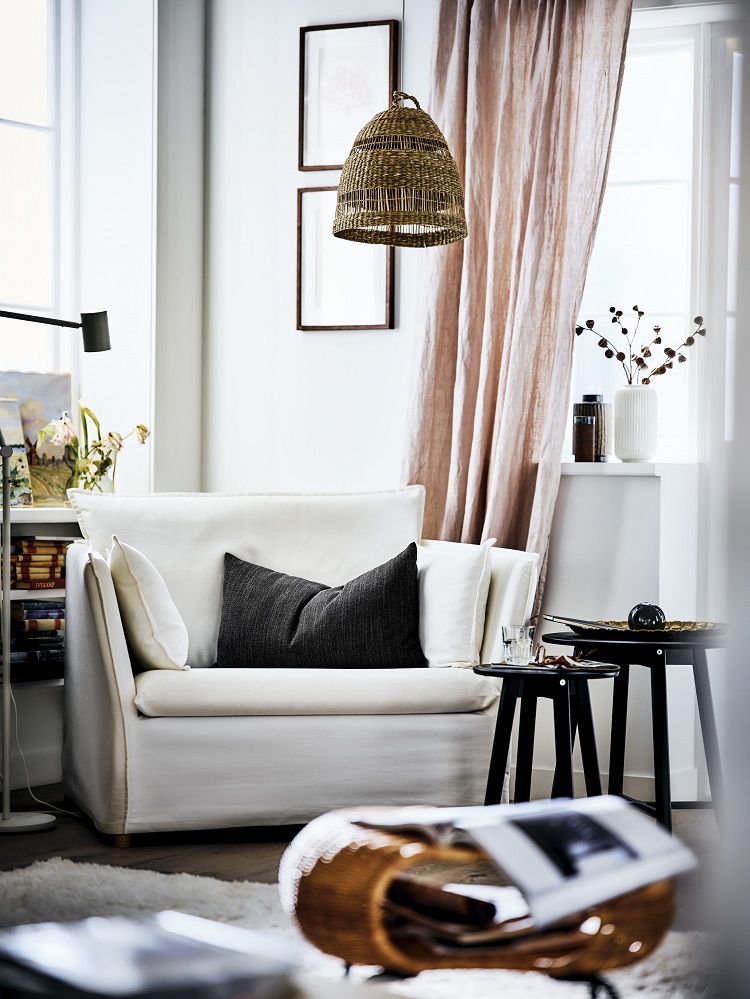 The loved-and-lived-in look
While new to the neighbourhood, they wanted their home to feel like it had history. Working with a light base and the already-white walls, they added darker furniture, traditional details and natural materials.
"In this home, you'll find pieces that are built to last, often made from more sustainable materials - like wood - which just get better with age."

Hans Blomquist
Interior designer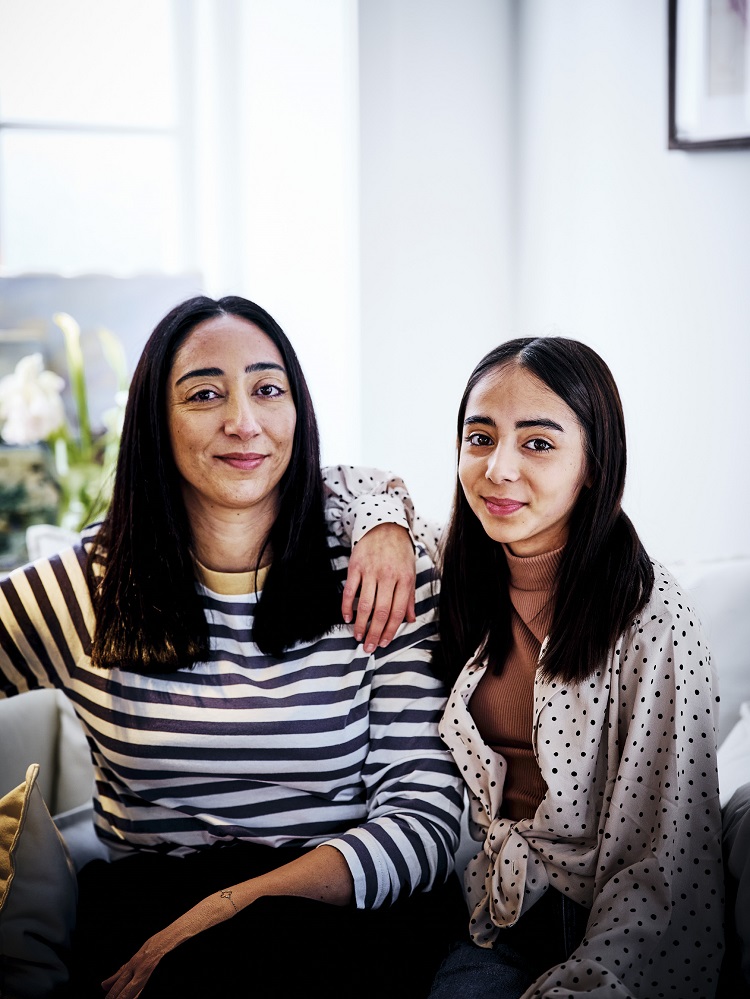 Watch as this mother and daughter duo transform an empty, white house into a cosy and curated farmhouse-style cottage where the memories of their many adventures are displayed for all to see.
Happy memories
While they both relish a quiet moment of reading and writing, the colourful life they've lived is something they carry with them. Many objects and artworks (and books!) fill their home: souvenirs of the fascinating places and people they've crossed paths with along the way.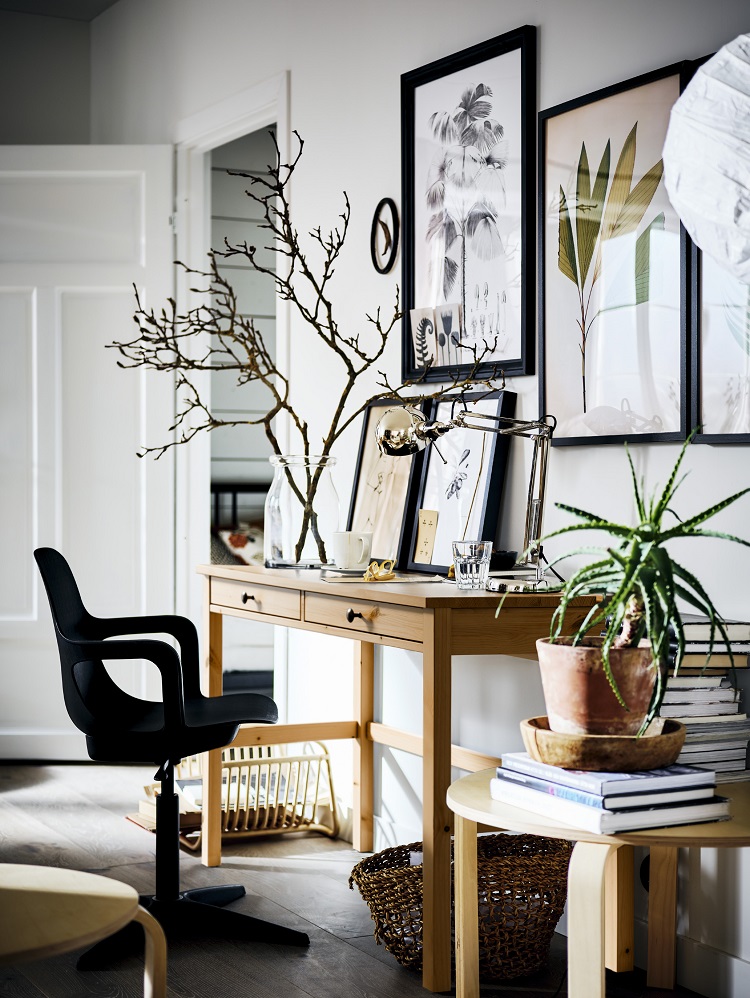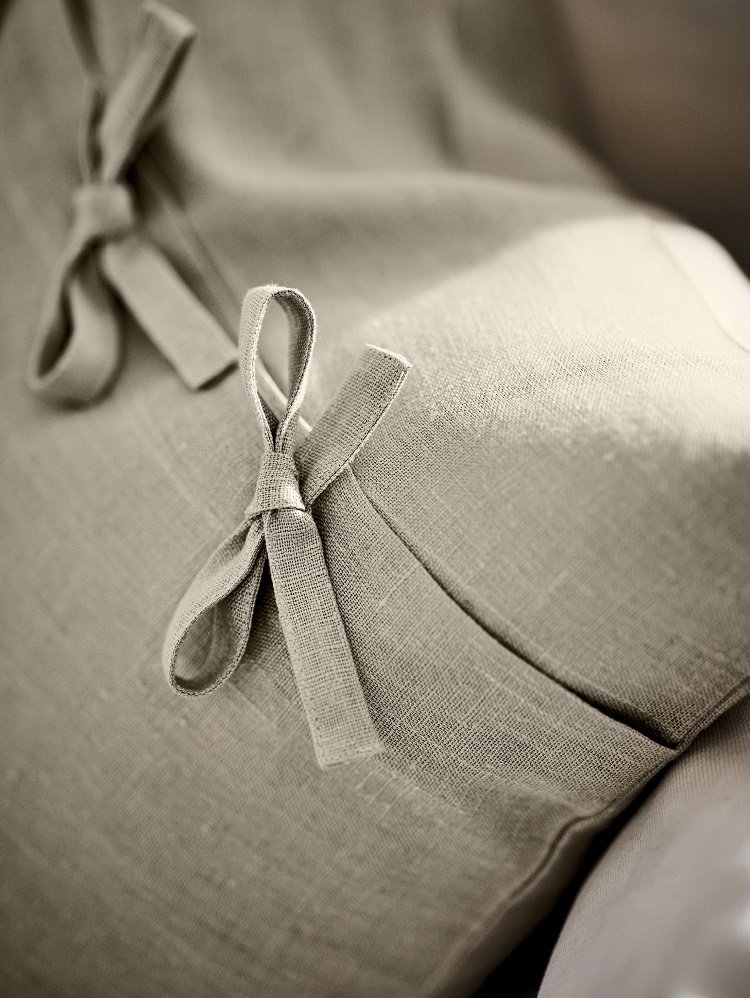 Permanent exhibition
Glass-door cabinets are used to house all their books and some of their most precious finds. Not only is this a great way to showcase their collections, but they also keep delicate objects out of harm's way and everything free from dust.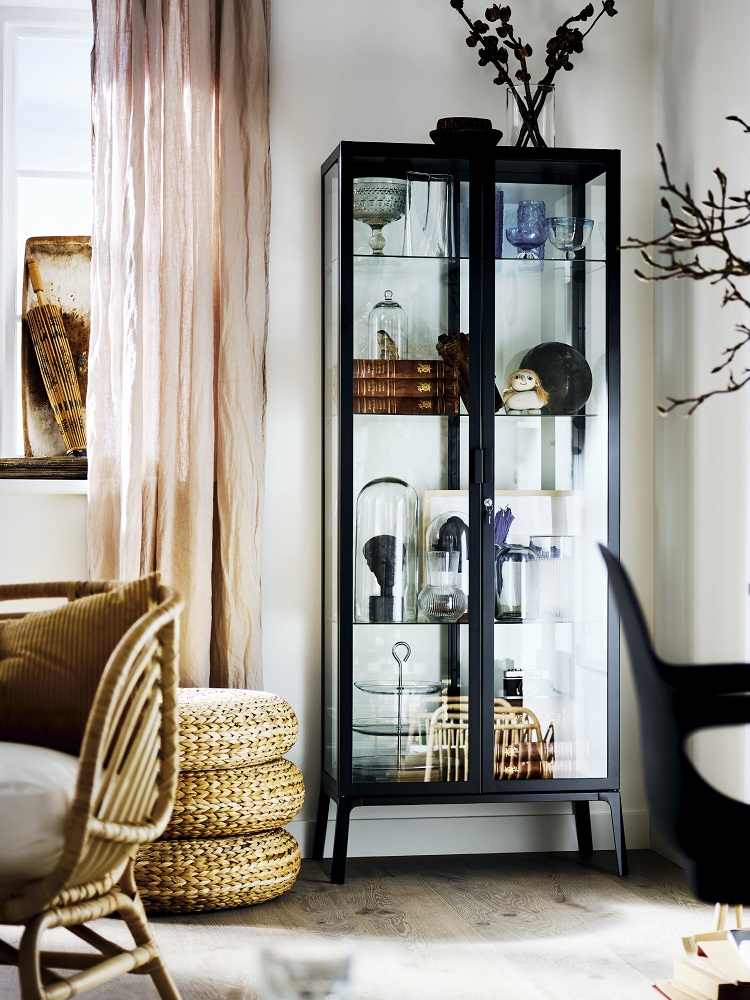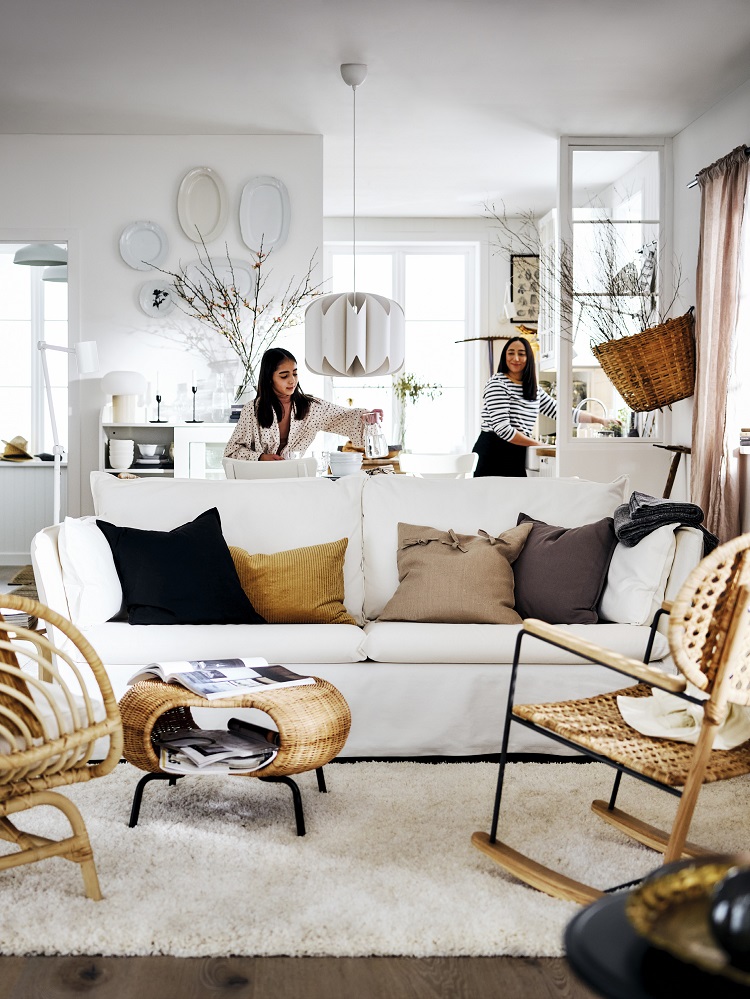 Where curation meets comfort
A place to put up one's feet – this was their vision for their central seating area, brought to life by their comfortable and timeless new sofa. Beyond being spacious and inviting, it's super easy to assemble and disassemble, with a completely removable and replaceable cover to boot. An added treat? There's enough space beneath for storage too!
An oh-so-pinnable hallway
The country charm of this home starts right at the front door, with hooks and shelves that welcome you as you walk in. Their most can't-leave-home-without coats, hats, gloves and boots become part of the hallway's style, and within easy reach. All it takes is a grab of a jacket and they're out the house and on an adventure in seconds.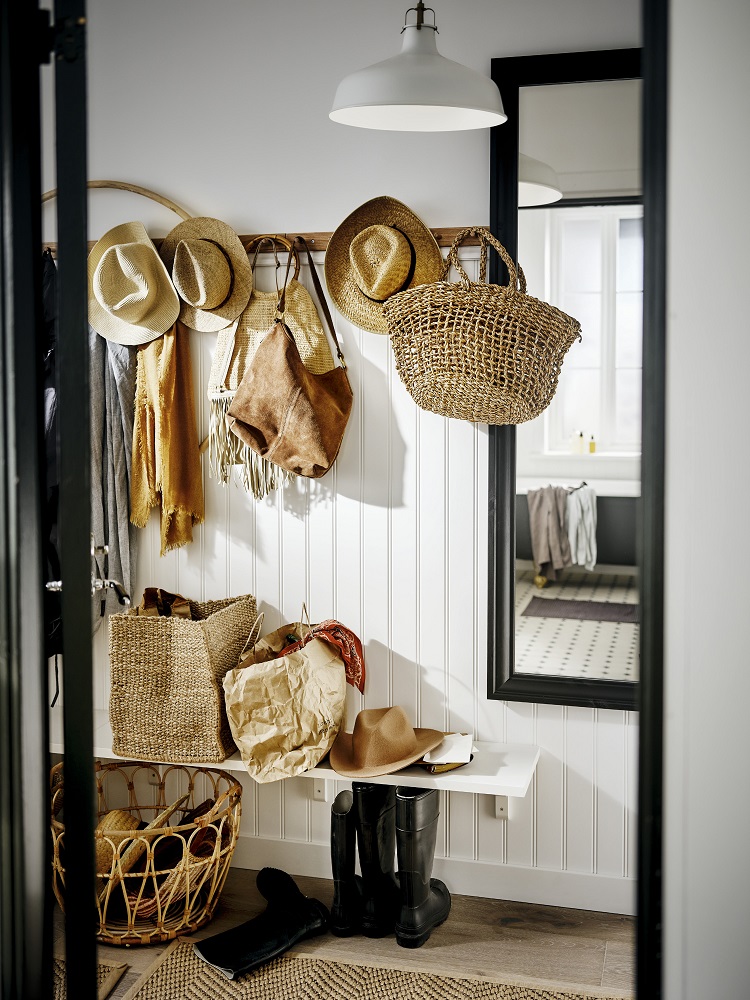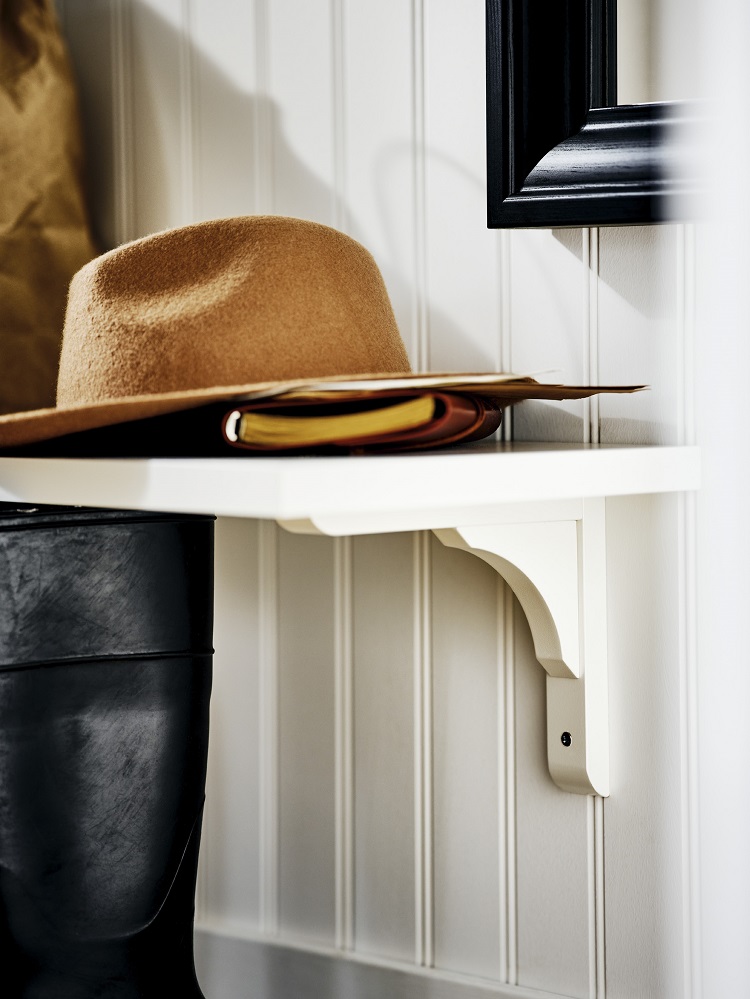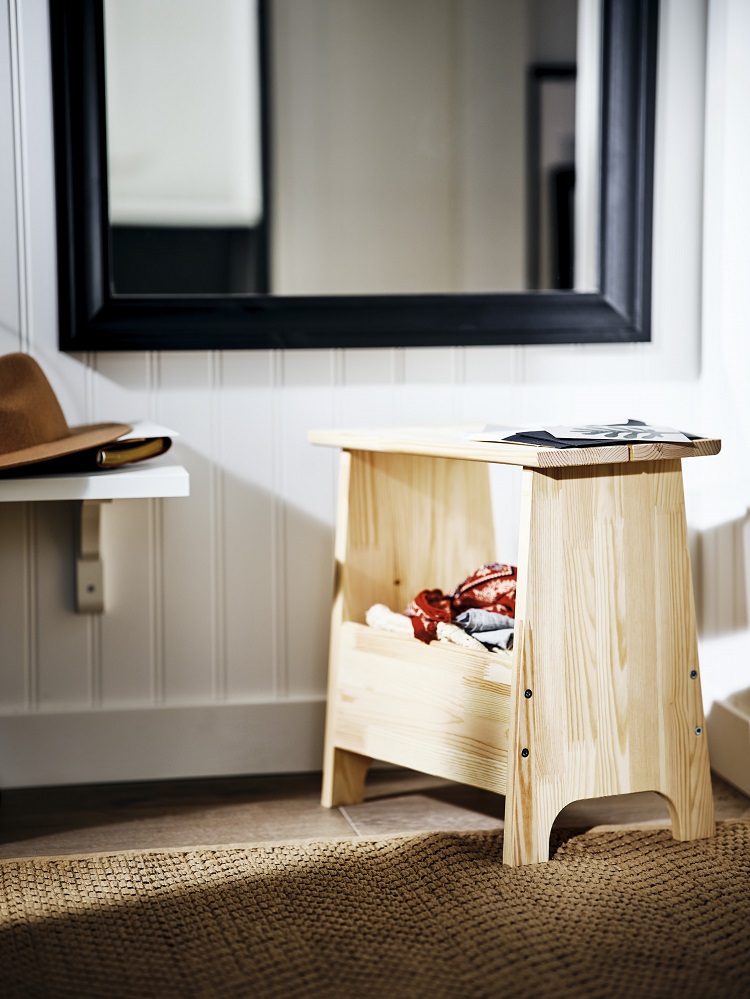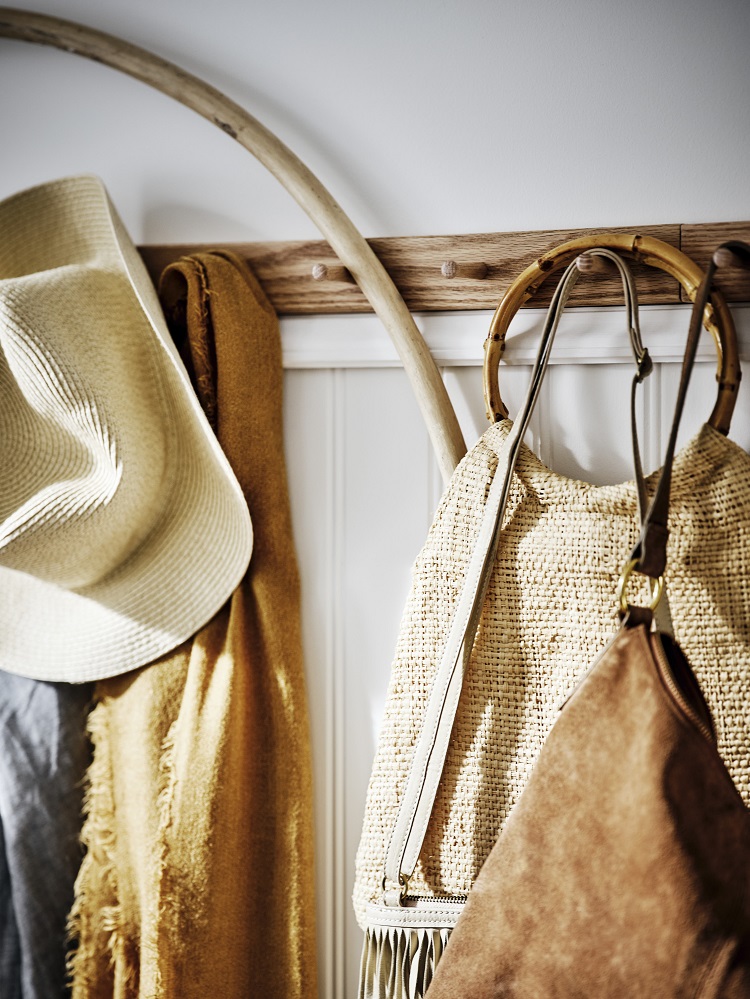 Time to gather round
A space (even just a small one) to catch up and connect over meals was a must-have for this little family. A round, extendable dining table softens the space, working just as well for game nights as it does for dinner parties. There's also a mix of old-school and modern styles in here: charming dinnerware is displayed on the walls, while a contemporary pendant lamp hangs over the table.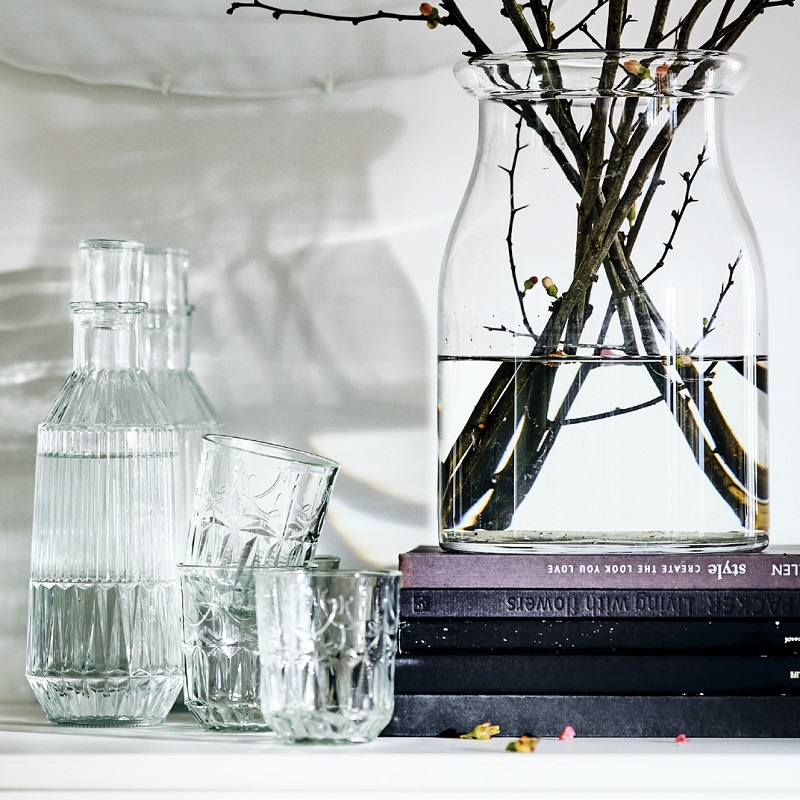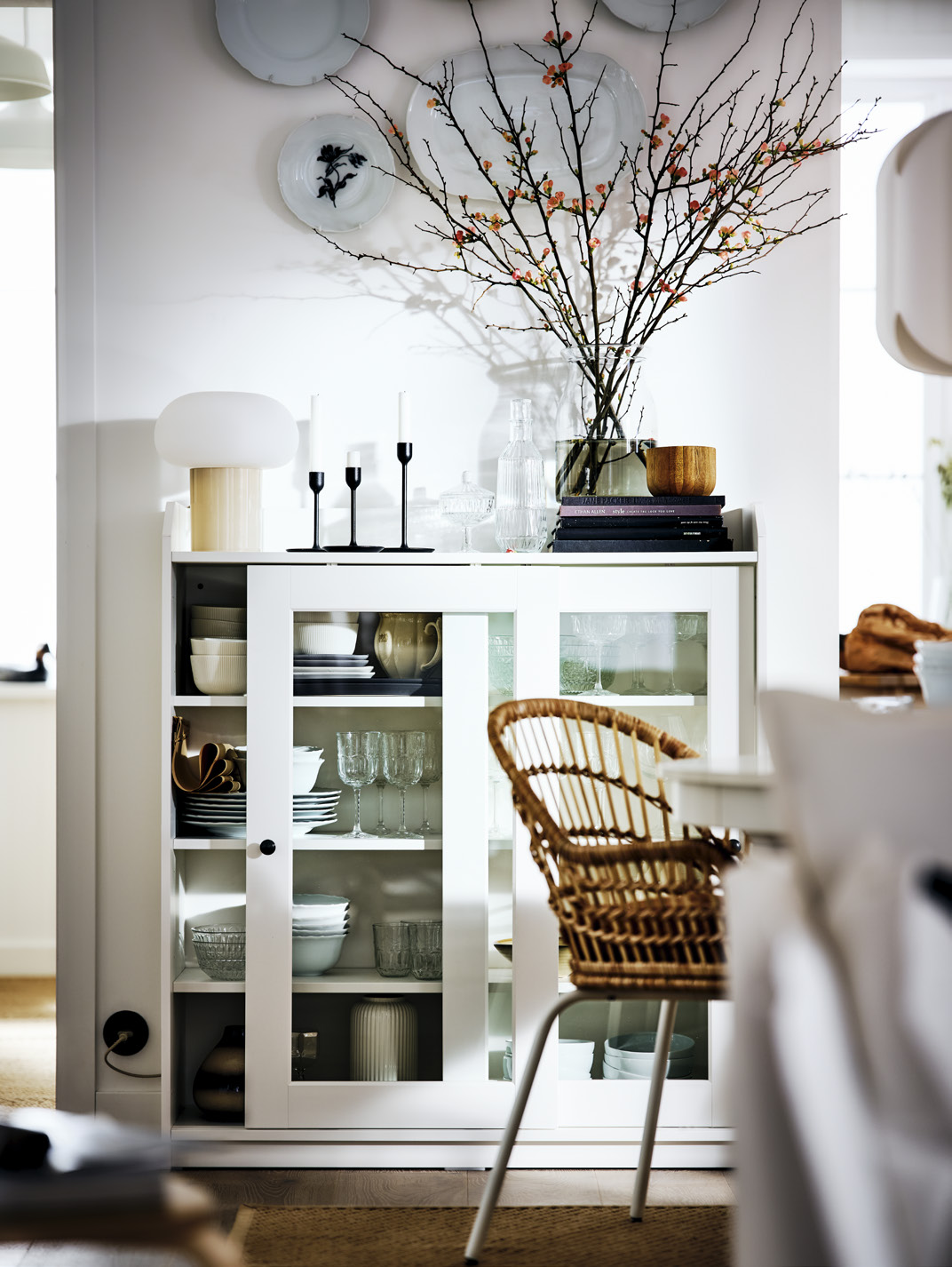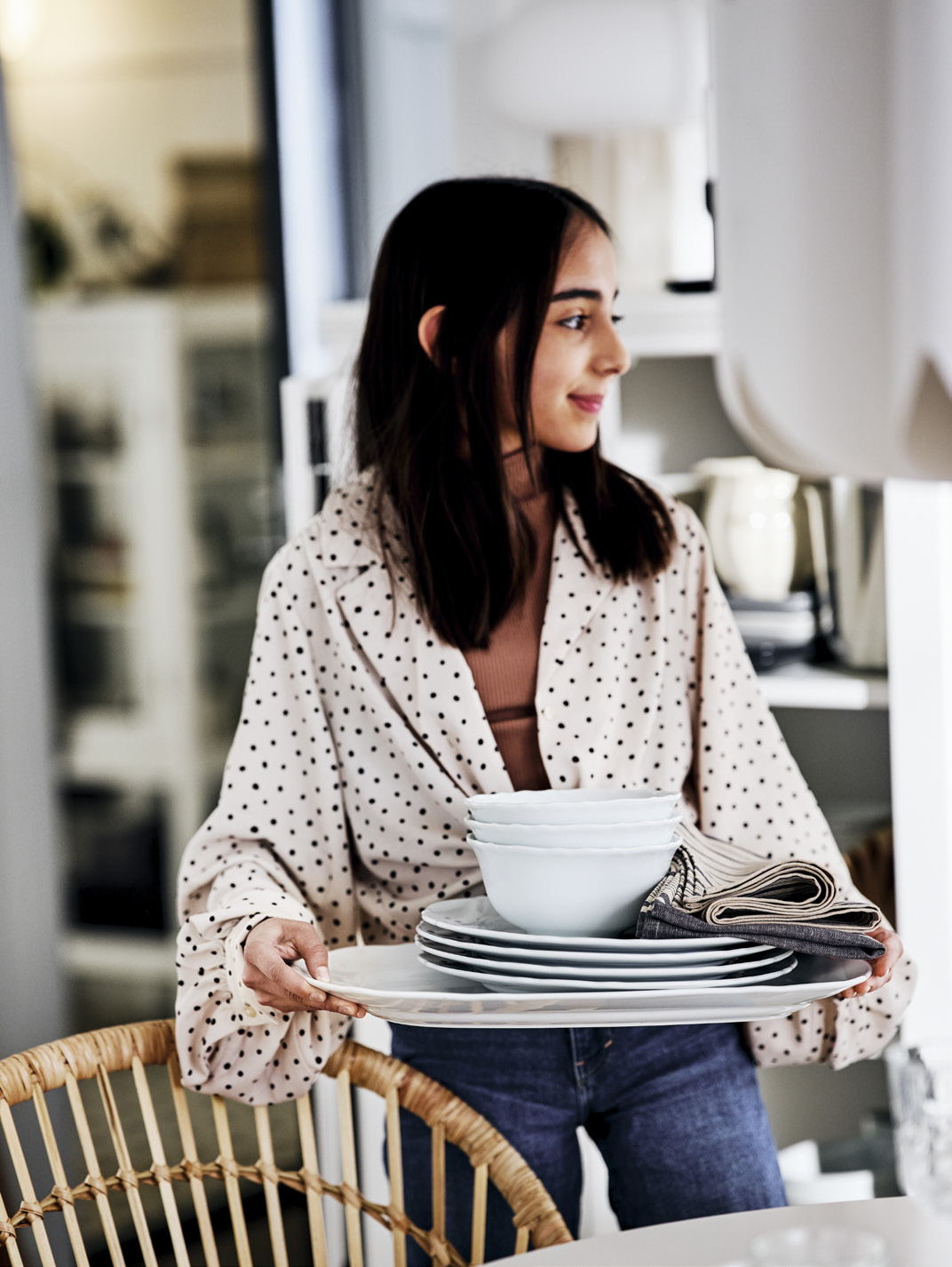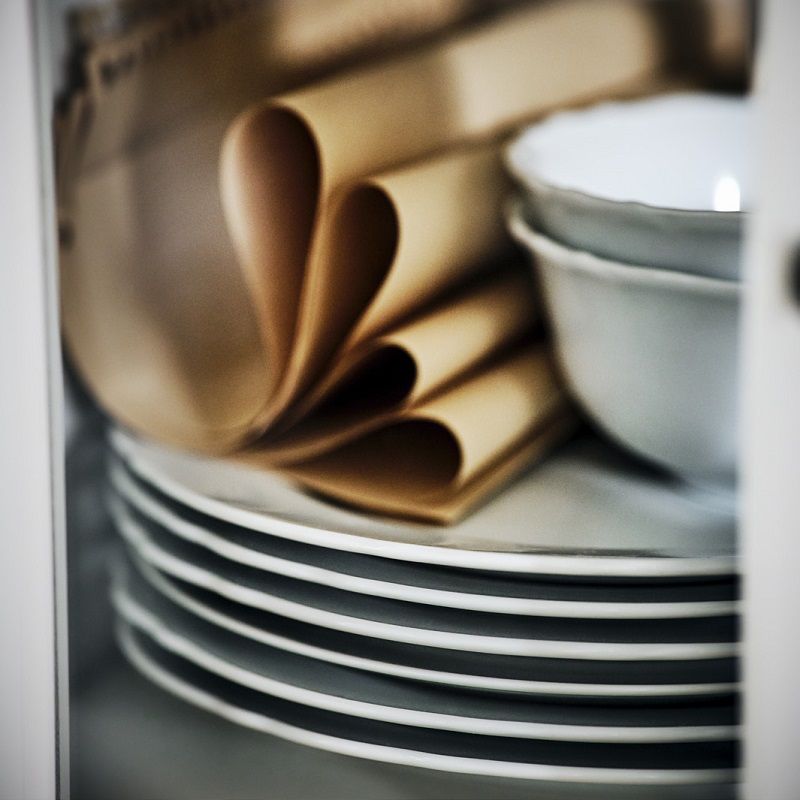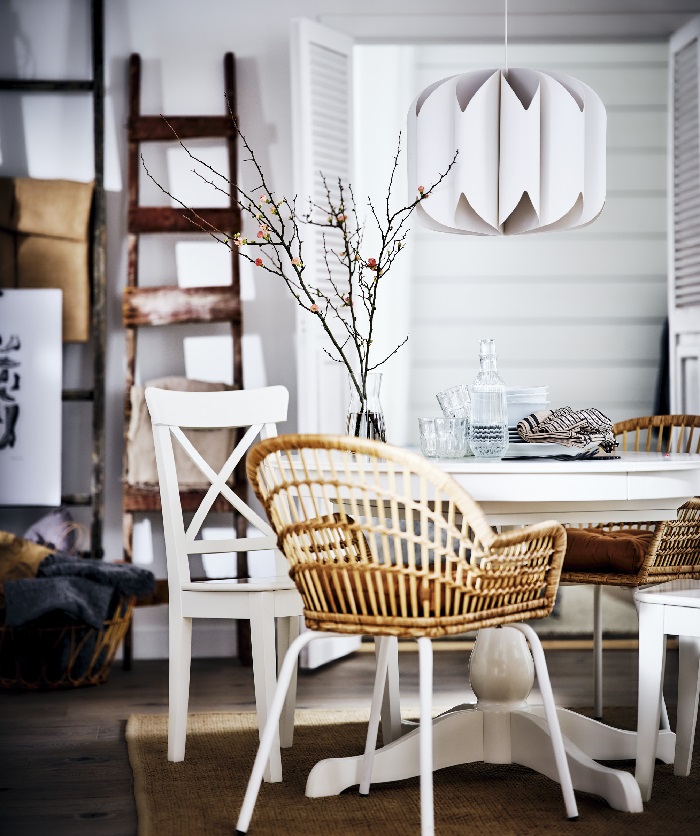 For the love of slow food
They've come a long way from their life on the go: these days, most of what they eat and drink has been made from scratch. From home-made lemonade to sourdough loaves, it all happens in their little kitchen.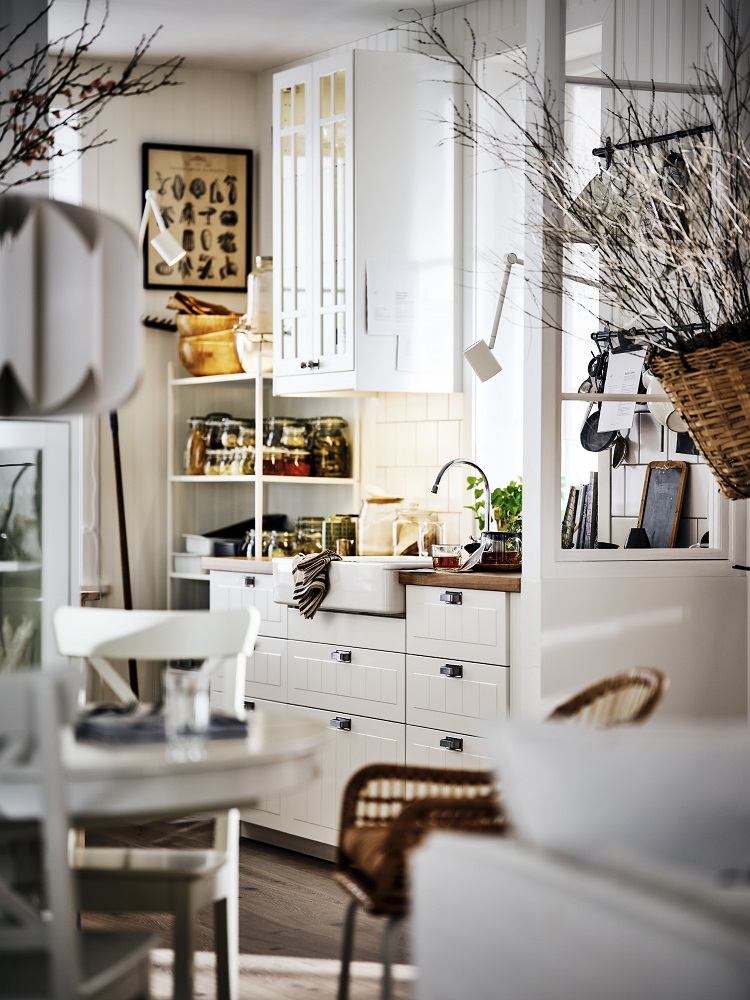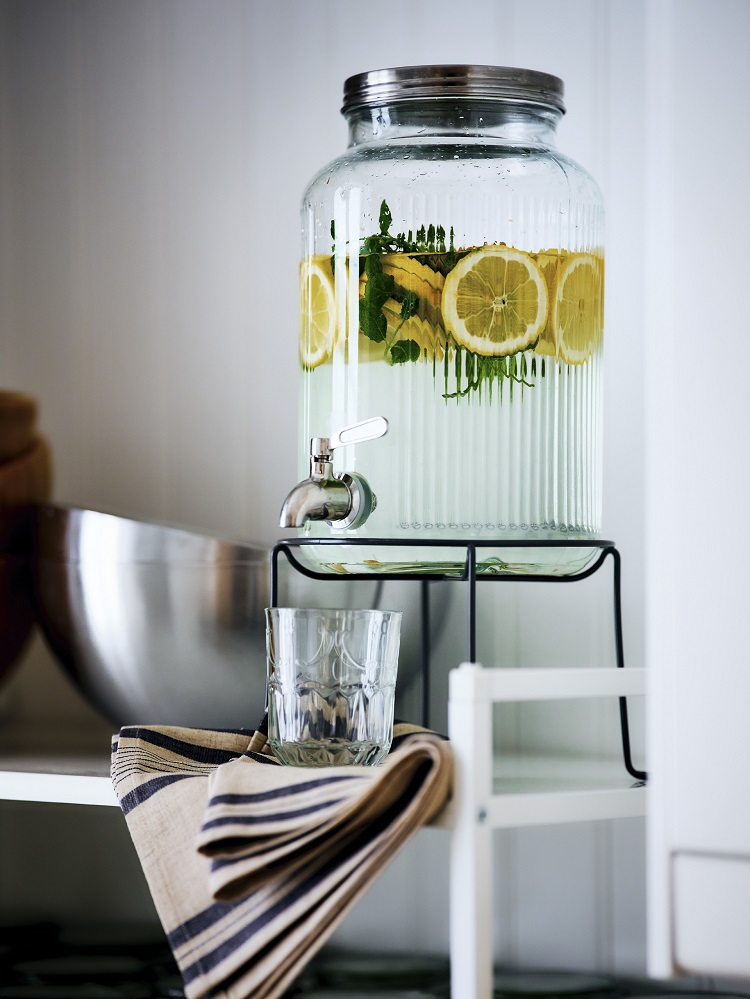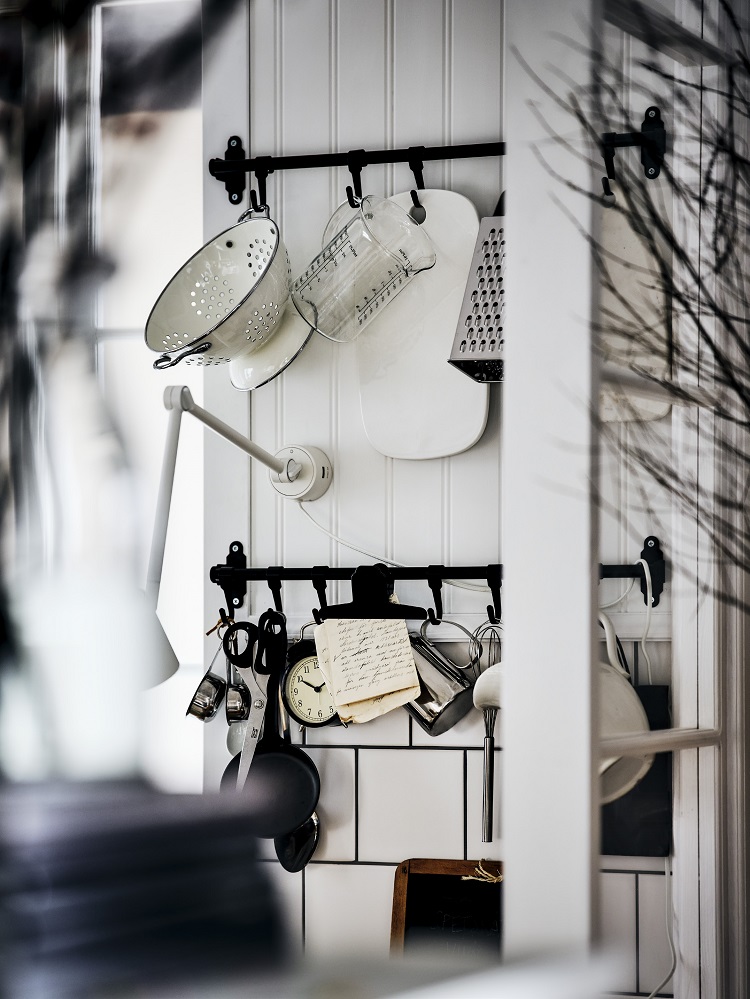 A little breathing space
As much as they love time together, they enjoy their own space too. Both of their bedrooms reflect who they are while still fitting in snuggly with the fresh look and feel of the overall home.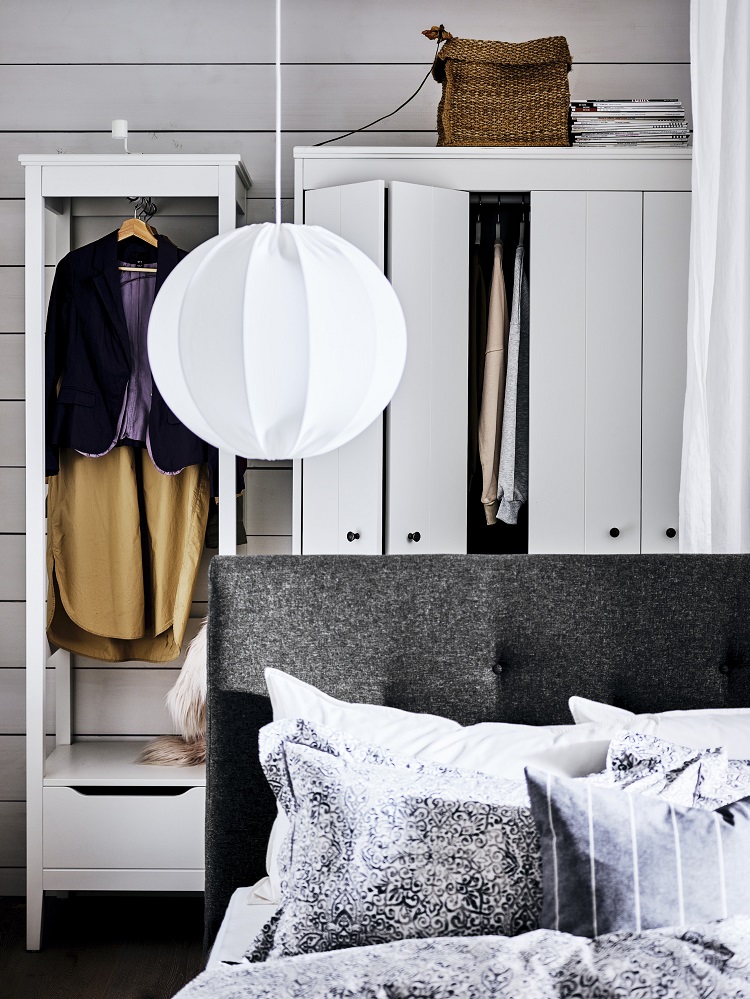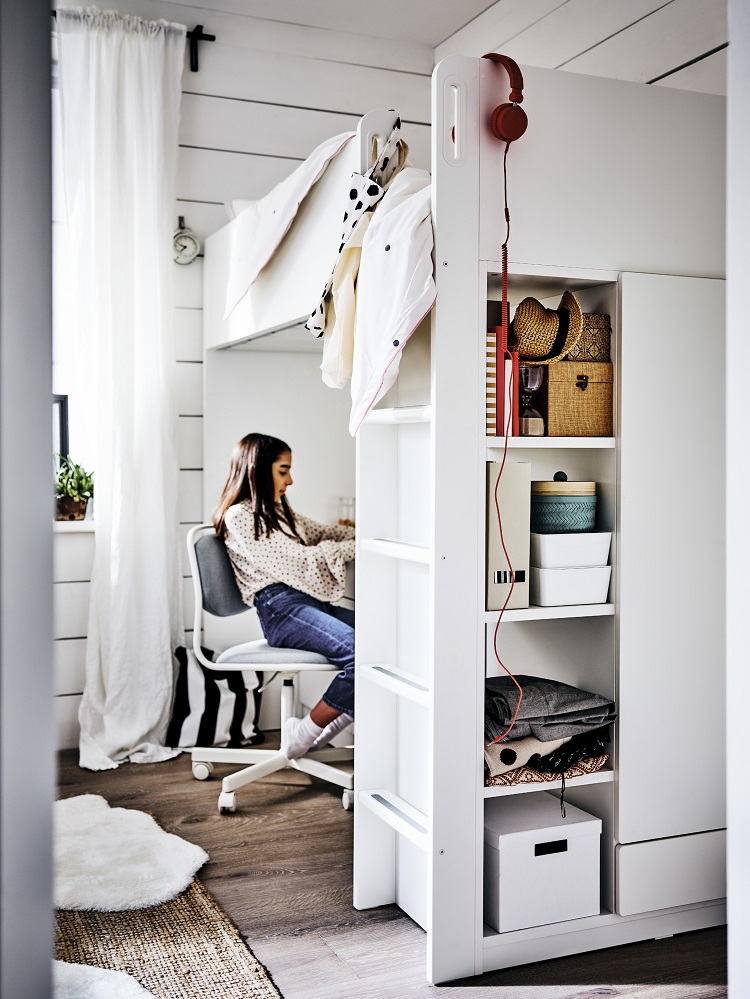 Leaning into the modern farmhouse look
Modern farmhouse beautifully combines contemporary design with country-inspired living. IKEA interior designer Hans Blomquist has some fantastic advice on achieving this look in your own home, even on a budget.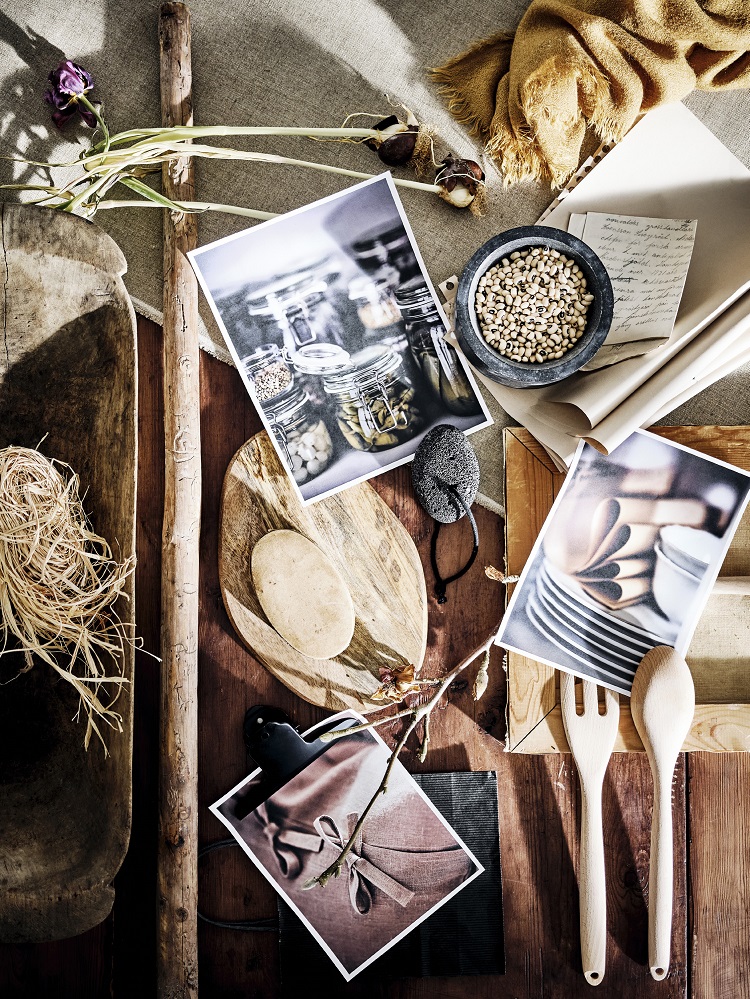 A sanctuary for two
A paperback (or two) have met their sopping fate in this bathroom's glorious vintage tub. But who could resist an afternoon soak in a bathroom as enchanting as this? With its neatly folded stacks of fresh towels, handmade soaps and scented candles, this part of the house always feels like a well-overdue mini break.