Home visit: one-room living in the city
With the city on her doorstep, 25m² is more than enough for freelance photographer Yvet to create a feel-good space to relax, work and entertain in.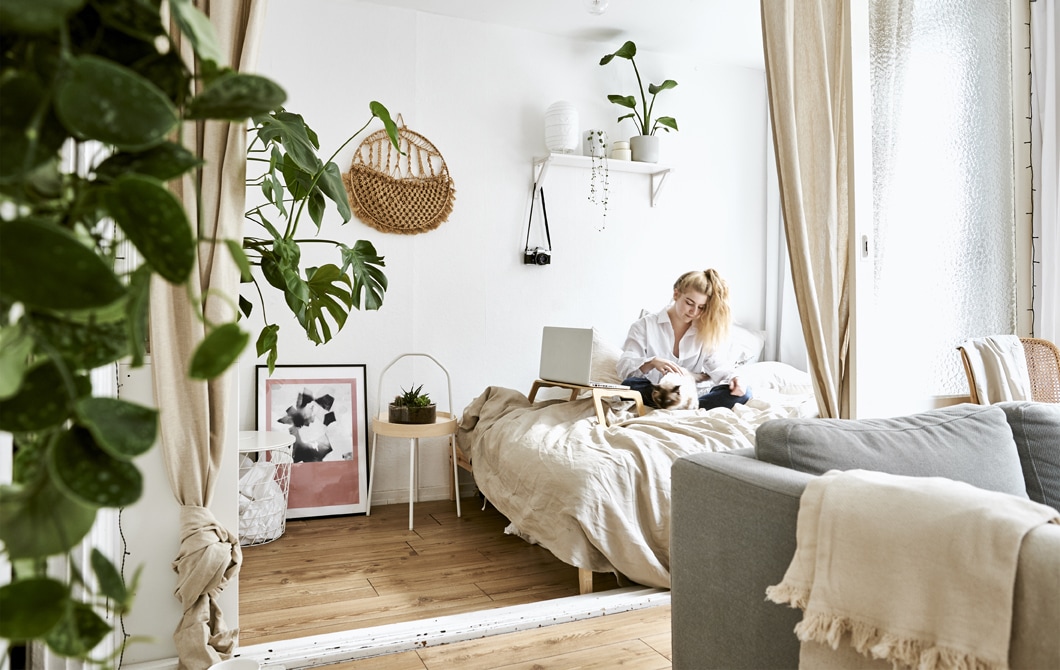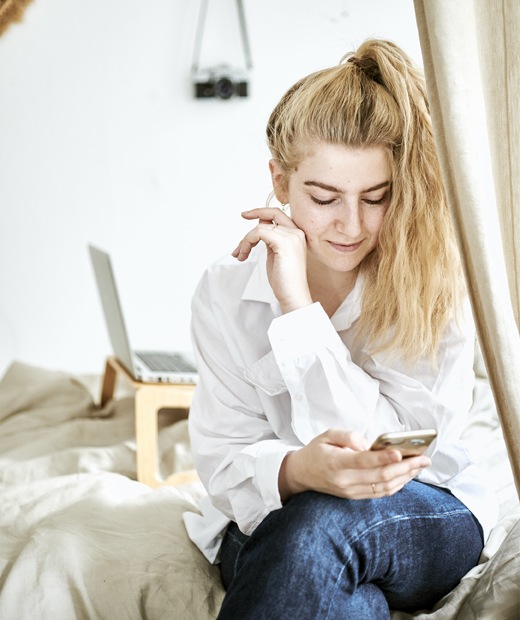 Living small
'It's rare to find a big space for a small amount of money in the city. My generation's become used to living tiny!' says Yvet, 24. As the new IKEA Life at Home report shows, 64% of people would pick life in a small home in a great location over a big home in a less ideal place. 'I streamlined what I owned and learnt to get the most I could out of the space I did have. Here's how…'
"Everything you see is what I have. I can't hide stuff away in another room because I don't have another room! My head is very busy, so being organised makes my space feel zen'"
Yvet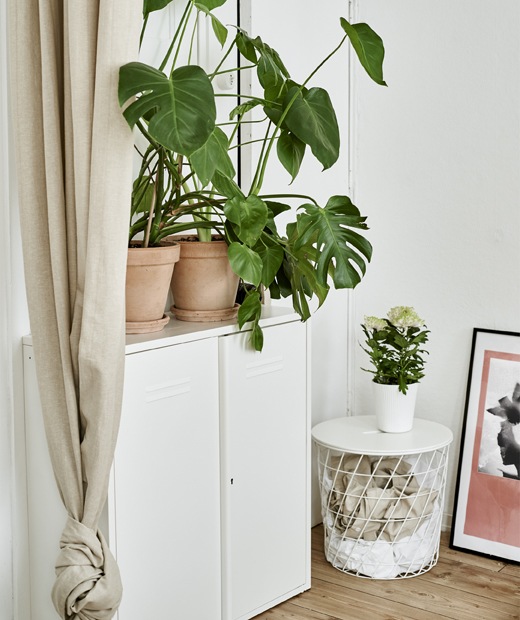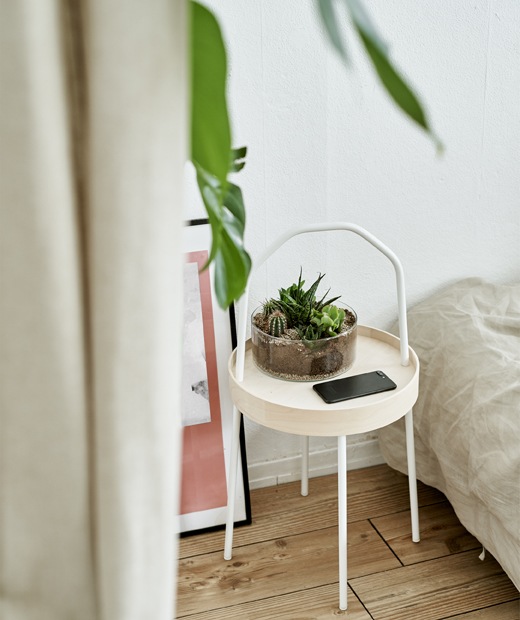 Tailored to you
Turn a small-space challenge into a creative hack. Yvet made a room divider using a pair of IKEA curtains: 'It seems crazy that I'd want to make a small space even smaller, but I wanted to turn the sleep area into a cosy den at night, and have the option of hiding the bed during the day,' says Yvet. 'I shopped for room dividers but none fit, so came up with this myself – and for only 23 euro!'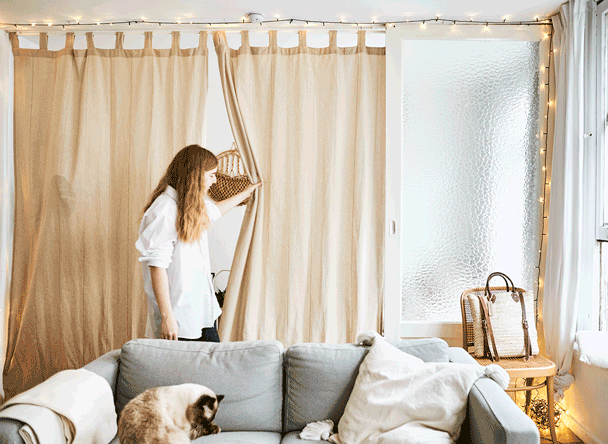 "Friends ask me, "why not put the sofa against the wall?". But you shouldn't be scared to put yours in the middle of the room – it creates interesting corners that you can do much more with"
Yvet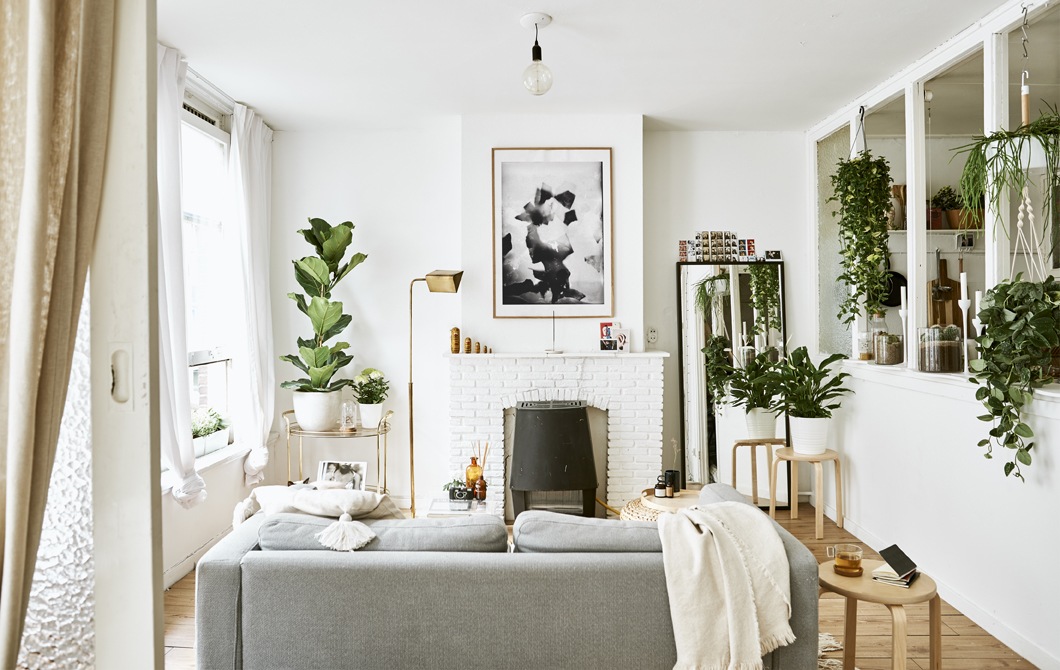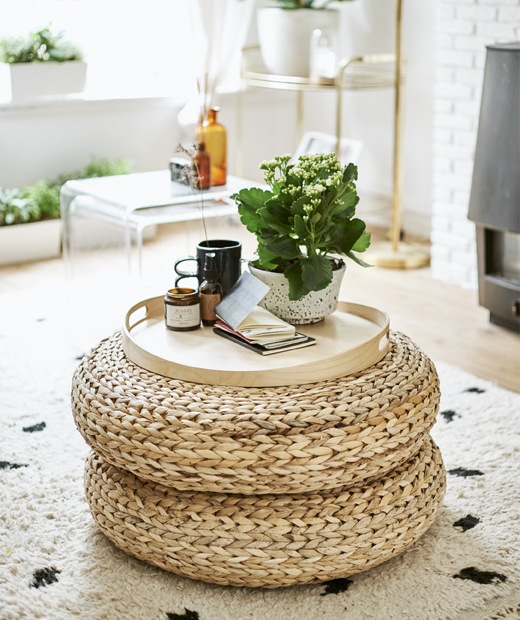 Make the space count
'Big pieces can make or break a small space,' says Yvet. For a home that's big on entertaining but short on floorspace, flexible extra seating is a must. 'I can't have a huge armchair just because it looks nice. I'm conscious and choose pieces with multiple uses, such as stools that stack and double as a table or plant stand. And a timeless look means I can bring them with me to my next home.'
Organise a tiny kitchen
If a small, rental kitchen is short on built-in storage, or has awkward features to work around, try quick-fix solutions. Yvet added hooks to hang bulky kitchen essentials, and clipped metre fabric below the worktop to create the illusion of closed storage. 'In a tiny kitchen you're forced to be organised! But that's really nice, because it creates a routine,' says Yvet.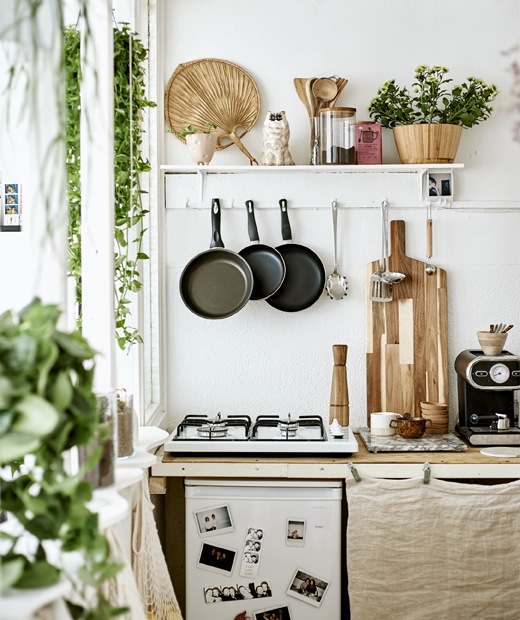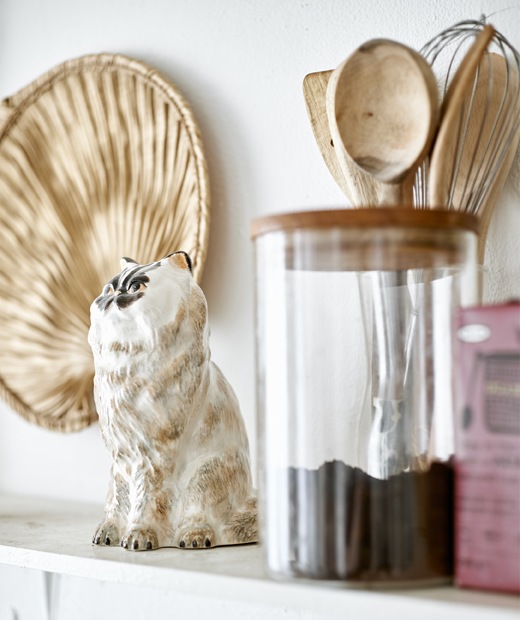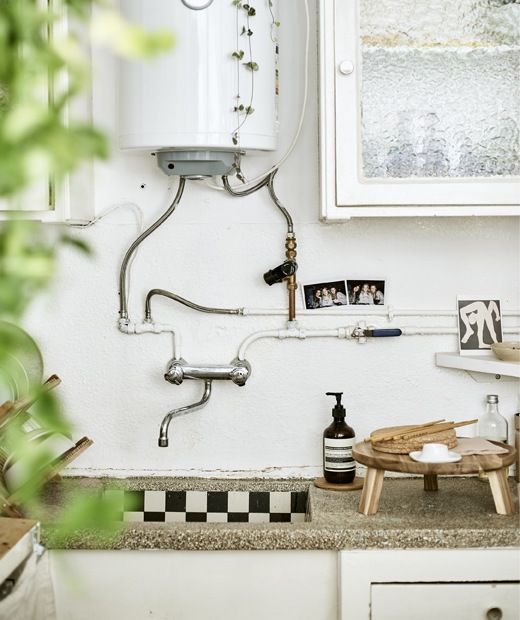 "When you have a really big space, I think it's harder to create atmosphere. My place is cosy, quiet and homey – in Dutch we call that "gezellig""
Yvet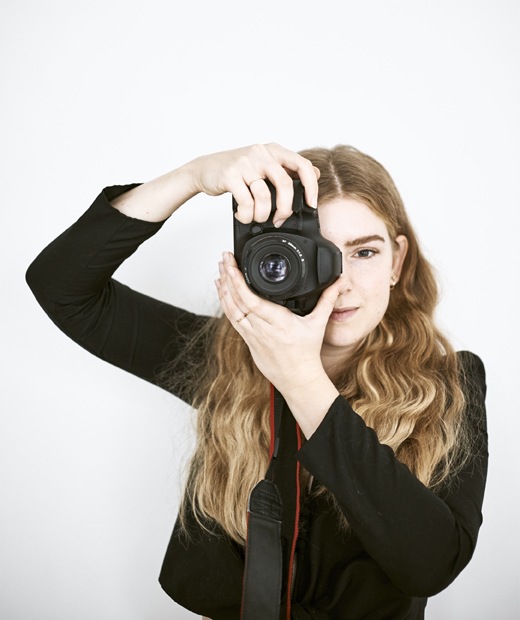 Out and about
'I freelance for a website creating city guides, so let me introduce you to some of my favourite Amsterdam spots… Go to Back to Black for good coffee. For photography-lovers, explore the Huis Marseille museum and get your camera set for the Hortus Botanicus botanical garden. And say hi to us at The Gathershop, a lifestyle and homeware store, where I'm part-time sales assistant.'
Take the video tour
Step inside the second-floor apartment Yvet shares with her cat, Fred, and see if you get that 'gezellig' feeling.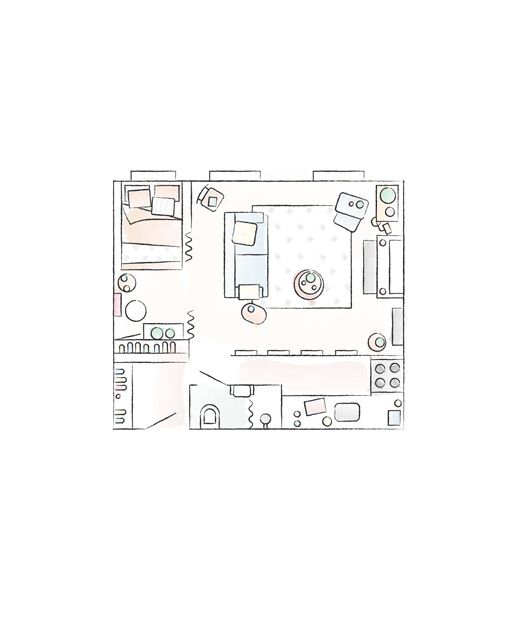 One room fits all
The 25m² is made up of connected living and sleeping areas, with a partitioned kitchen and a bathroom by the entrance. Yvet's building overlooks a busy market street near the city centre. 'Most people look for houseshares. I'm lucky to have a place for myself, but the trade-off is that it's temporary. Leases are short-term as the block is due for redevelopment. Having friends nearby makes it feel permanent.'
We love to see our customers get creative with our products. Go for it! But please note that altering or modifying IKEA products so they can no longer be re-sold or used for their original purpose, means the IKEA commercial guarantees and your right to return the products will be lost.
Made By
Interior stylist: Ashlyn Gibson
Photographer: Benjamin Edwards
Follow Yvet on Instagram: @yvetvandernaalt