Cozy space with a rustic feel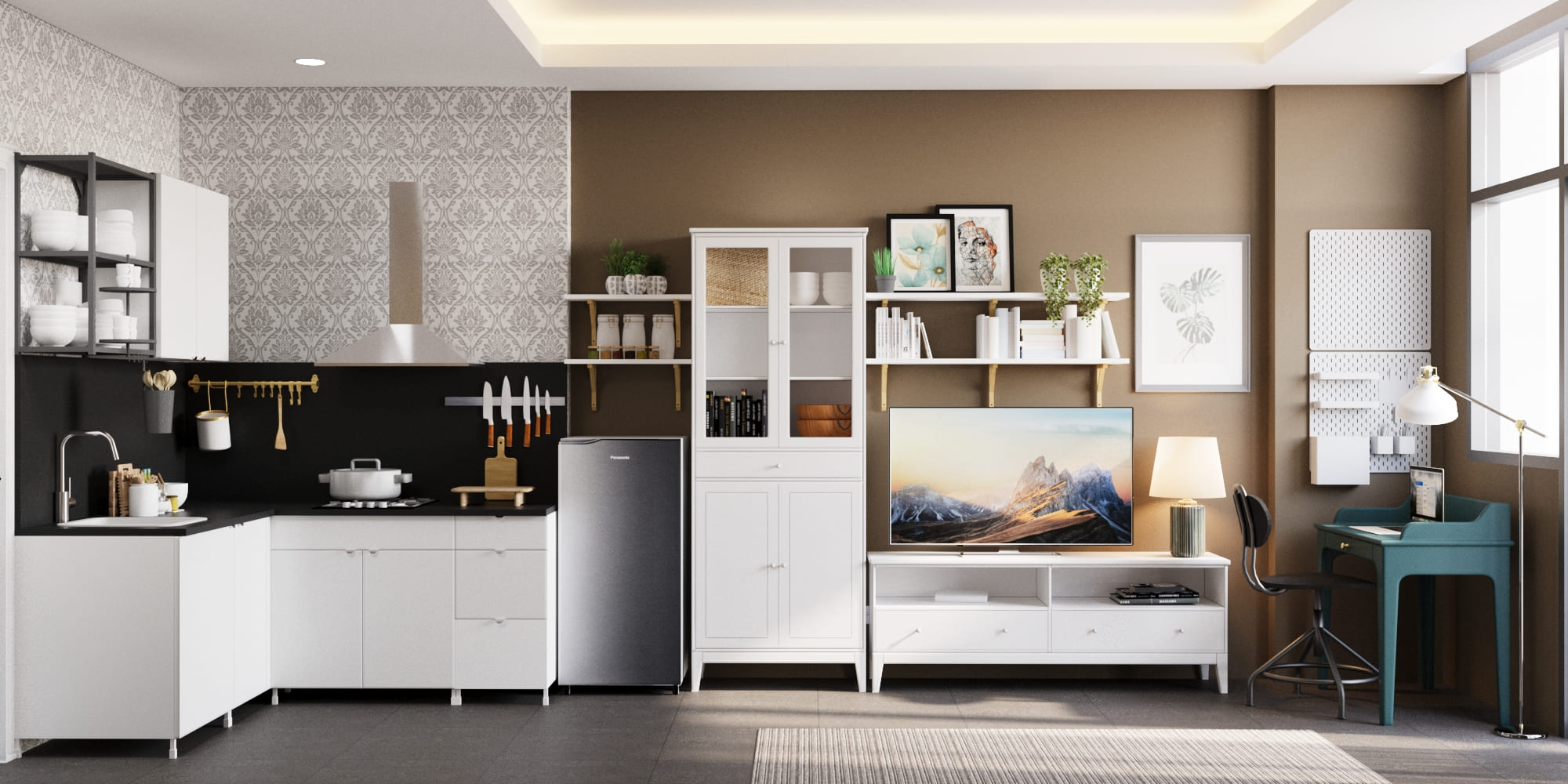 This cozy, safe apartment is great for a couple. With a functional work area for working from home. Ornamental and decorative items are spread to give this new apartment some personality. Meanwhile, the dark earthy shades create a warm, rustic atmosphere.
Enjoy warm discussions
The living room area looks lively and comfortable, perfect for warm discussions and interactions. The dark earthy shades create a beautiful and relaxing atmosphere.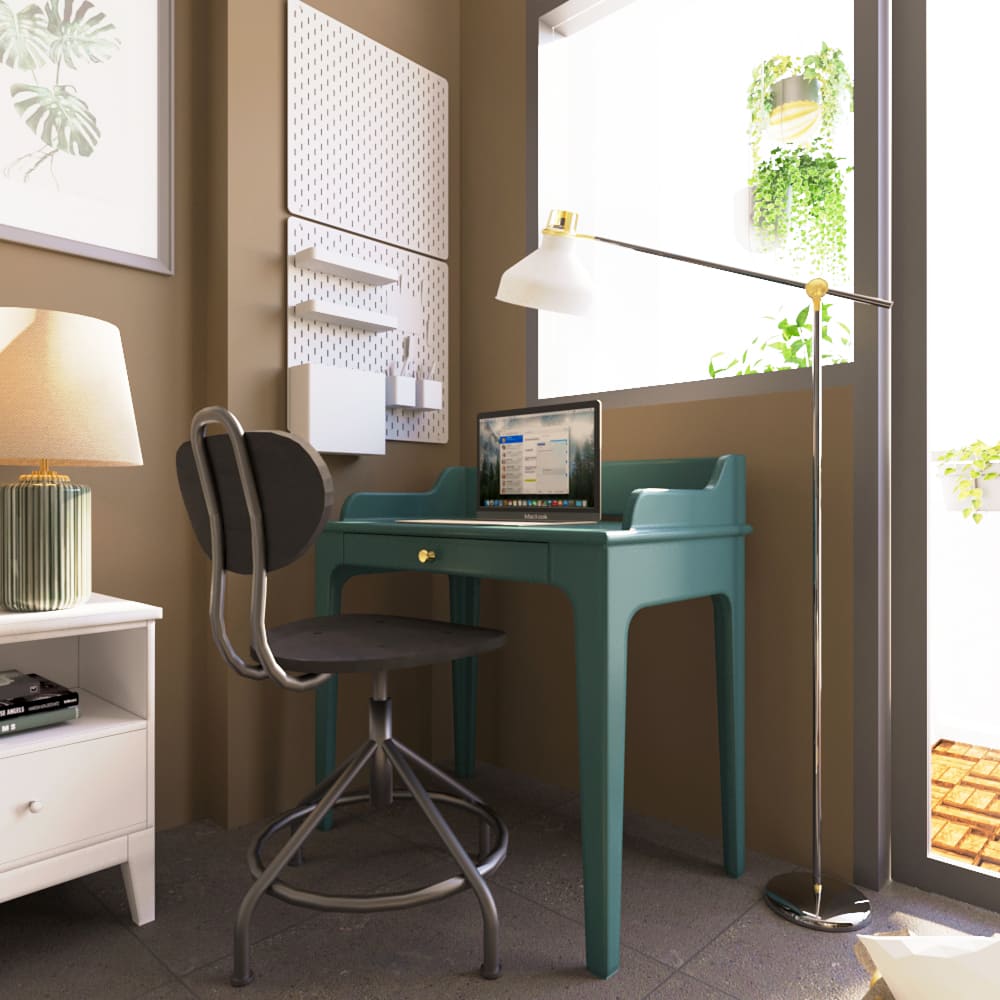 Work from home
The corner area is used as a workspace. Working here can be more productive and focused because the work area gets direct light from the window.
Sleep well in a rustic bedroom
This traditional designed bedroom looks fresh and rustic. The bright colour combinations create a vibrant bedroom look.