A relaxing and lush outdoor space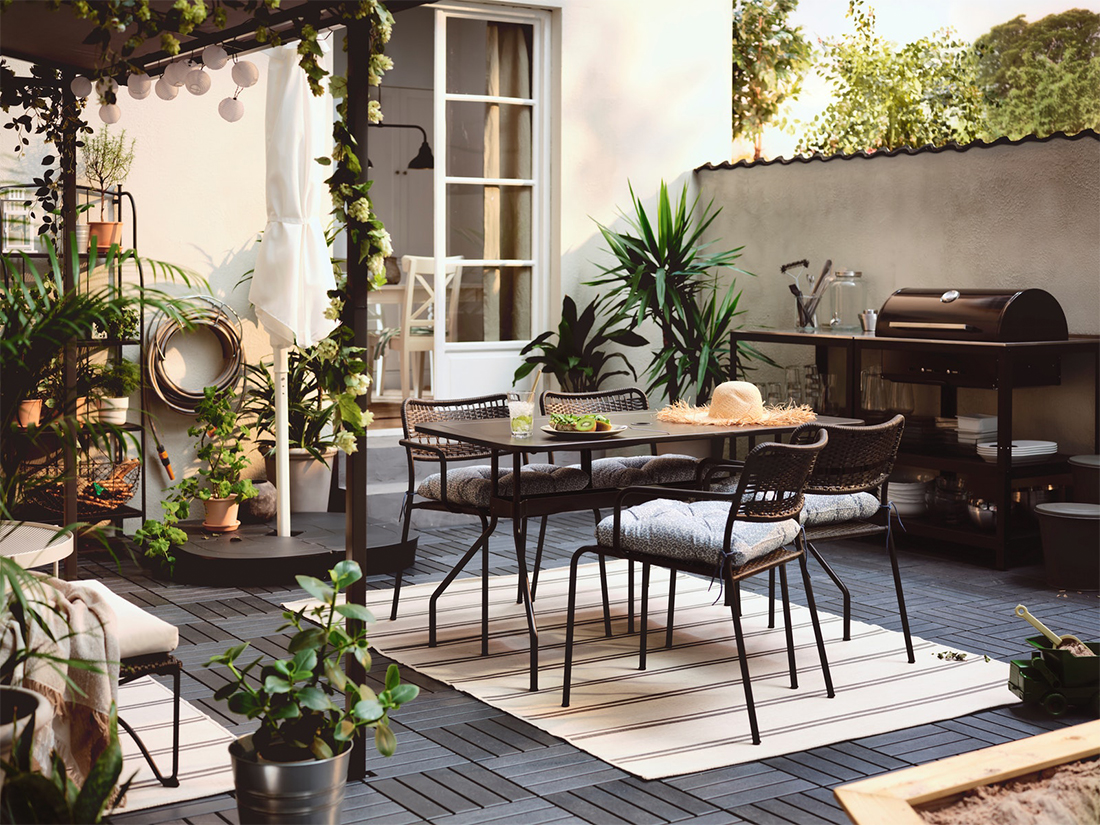 Ready for tea party
Enjoy the fresh tea and delicious afternoon snacks in the backyard with your family and friends. With using the right outdoor furniture, comfort always comes first.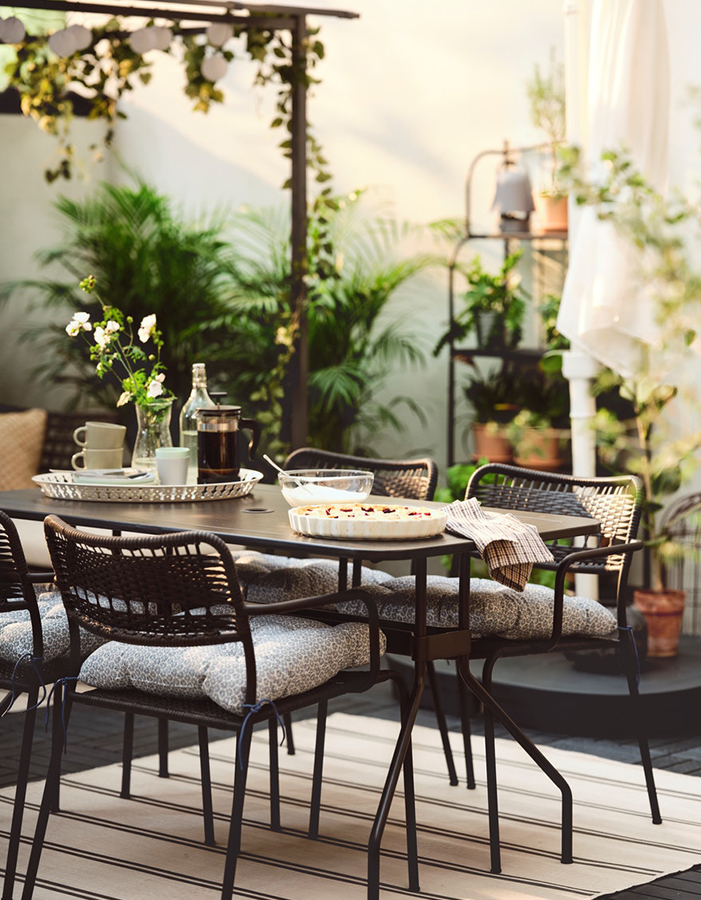 More lush, green and organised
Spruce up your outdoor space with more greeneries to create a secret garden at your home. Place your plants and the gardening equipments on the racking unit for a more organised and neat look.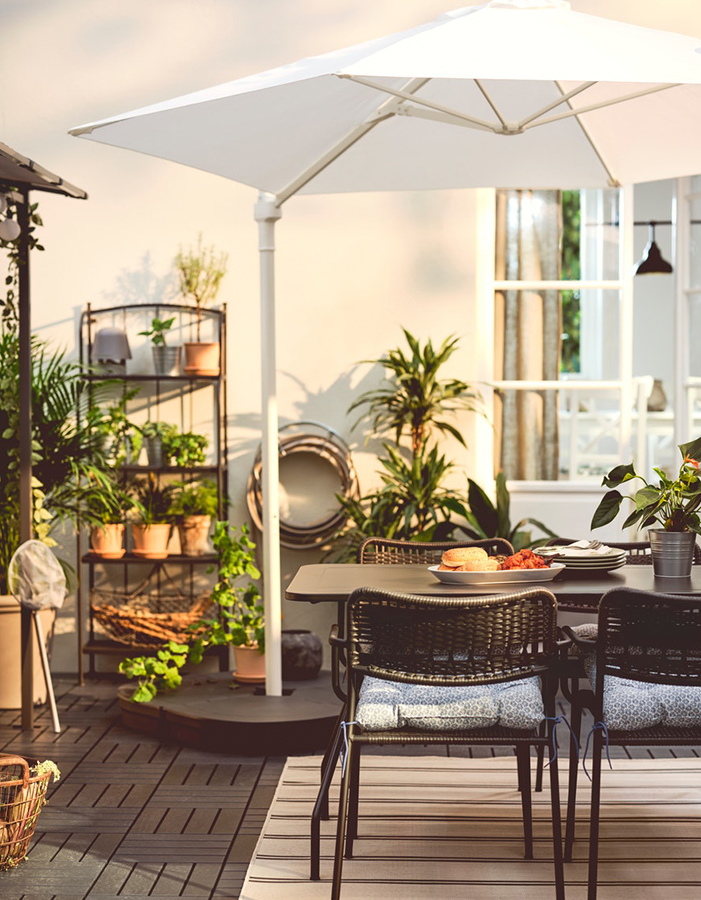 A great comfort
With a comfy outdoor sofa and cushions, you can enjoy the fine afternoon while reading your favourite book accompanied by the cool breeze.