Life at Home Report: a home outside your home
Did you know that one in three of us feels more at home in places other than the one we live in? For the latest Life at Home Report, IKEA spoke to 22,000 people around the world. Read on to find out more about life beyond four walls.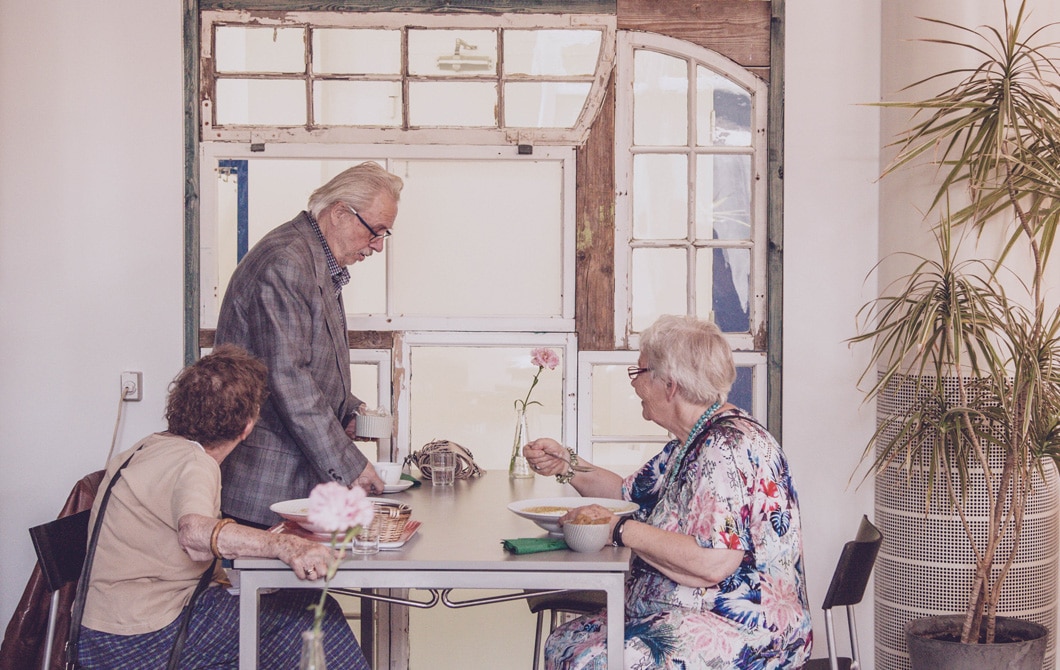 A room to make their own
Creative play allows kids to tap into their imagination and a world beyond rules and obligation. Turn the wallspace around their desk into a stimulating and inspiring view for your aspiring artist by displaying their paintings and works in progress. 'I wanted to design a space where kids can enjoy their own creations,' says interior designer Ellen Vidstige.
'A flexible desk grows with your child and can be used in different ways, as a space for creativity, play and homework'
Ellen Vidstige, interior designer
Make space for creativity
Deep storage bins are great for keeping art supplies organised: markers, chalk, big sketch pads – everything needed to get creativity flowing. 'I chose a mix of open and closed storage for this room, so there are places to tidy things away but also shelves and surfaces to display inspiration,' says Ellen.
'I used the bunk bed as a room divider to make a creative corner. If the room isn't shared, the lower bunk makes a cosy hang out when you add cushions and throws like a sofa'
Ellen Vidstige, interior designer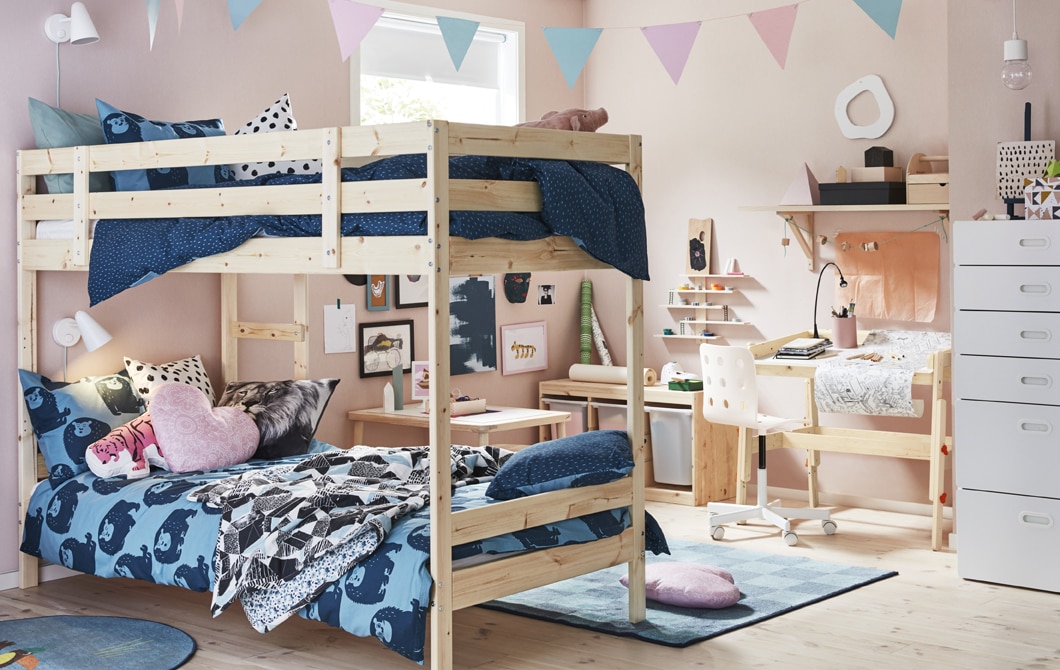 We love to see our customers get creative with our products. Go for it! But please note that altering or modifying IKEA products so they can no longer be re-sold or used for their original purpose, means the IKEA commercial guarantees and your right to return the products will be lost.