Show-stopping flexibility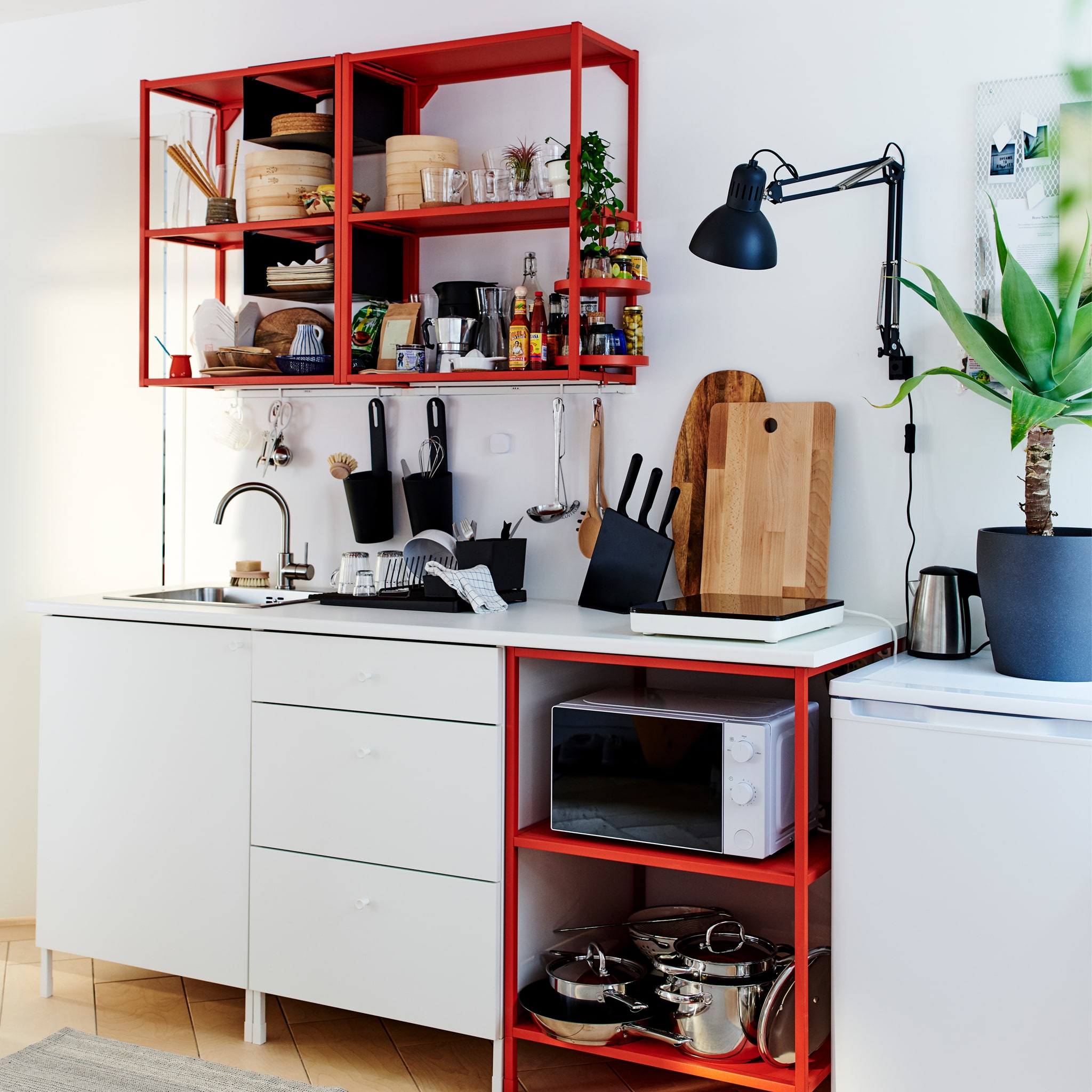 Eat-in or takeaway? Here's a small kitchen with a big appetite for flexible solutions (like a portable induction hob!) that make it easy to cook, and eat, your meals wherever you feel like.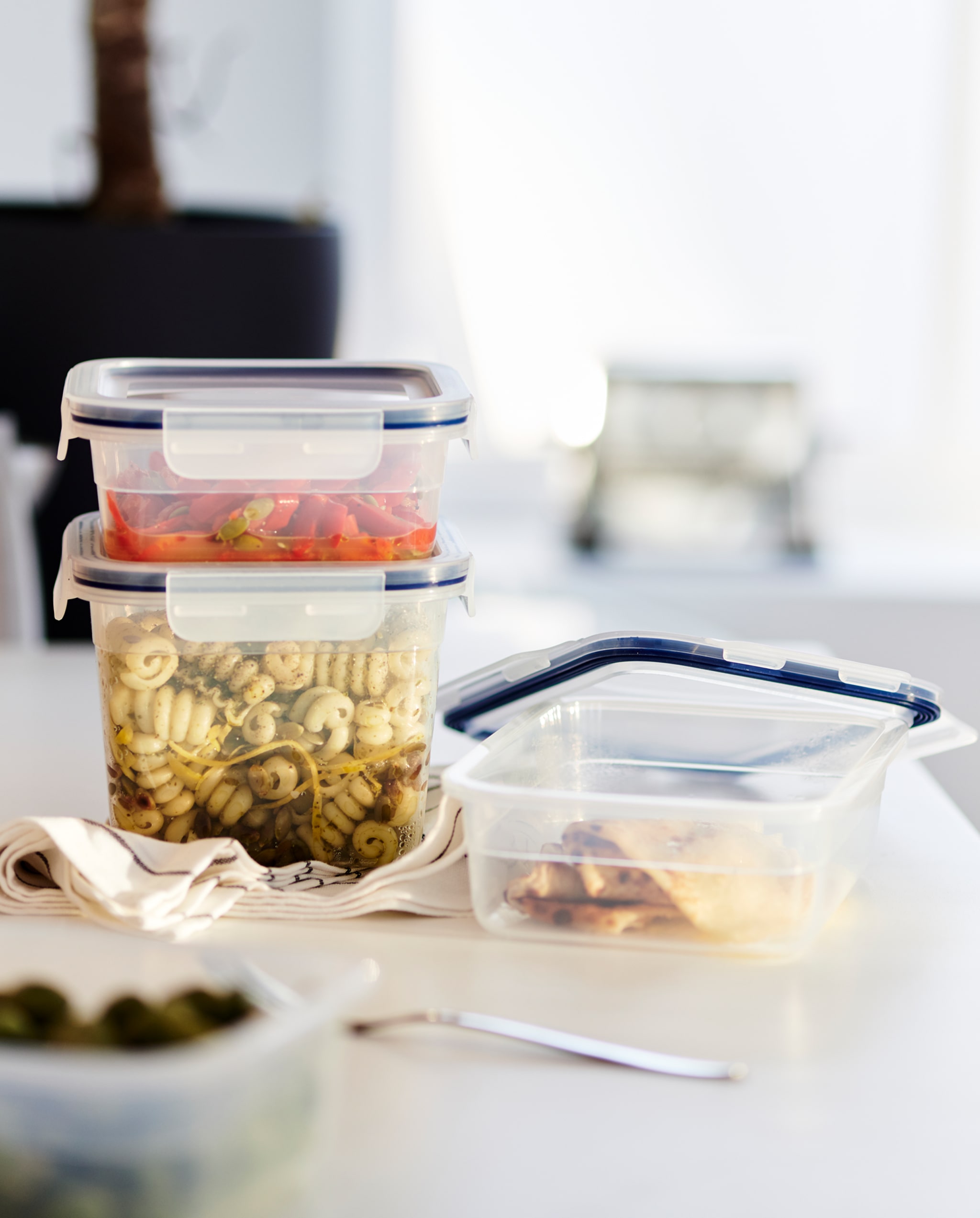 Say goodbye to unnecessary purchases! Food containers take care of your tasty leftovers and turn them into tomorrow's lunch.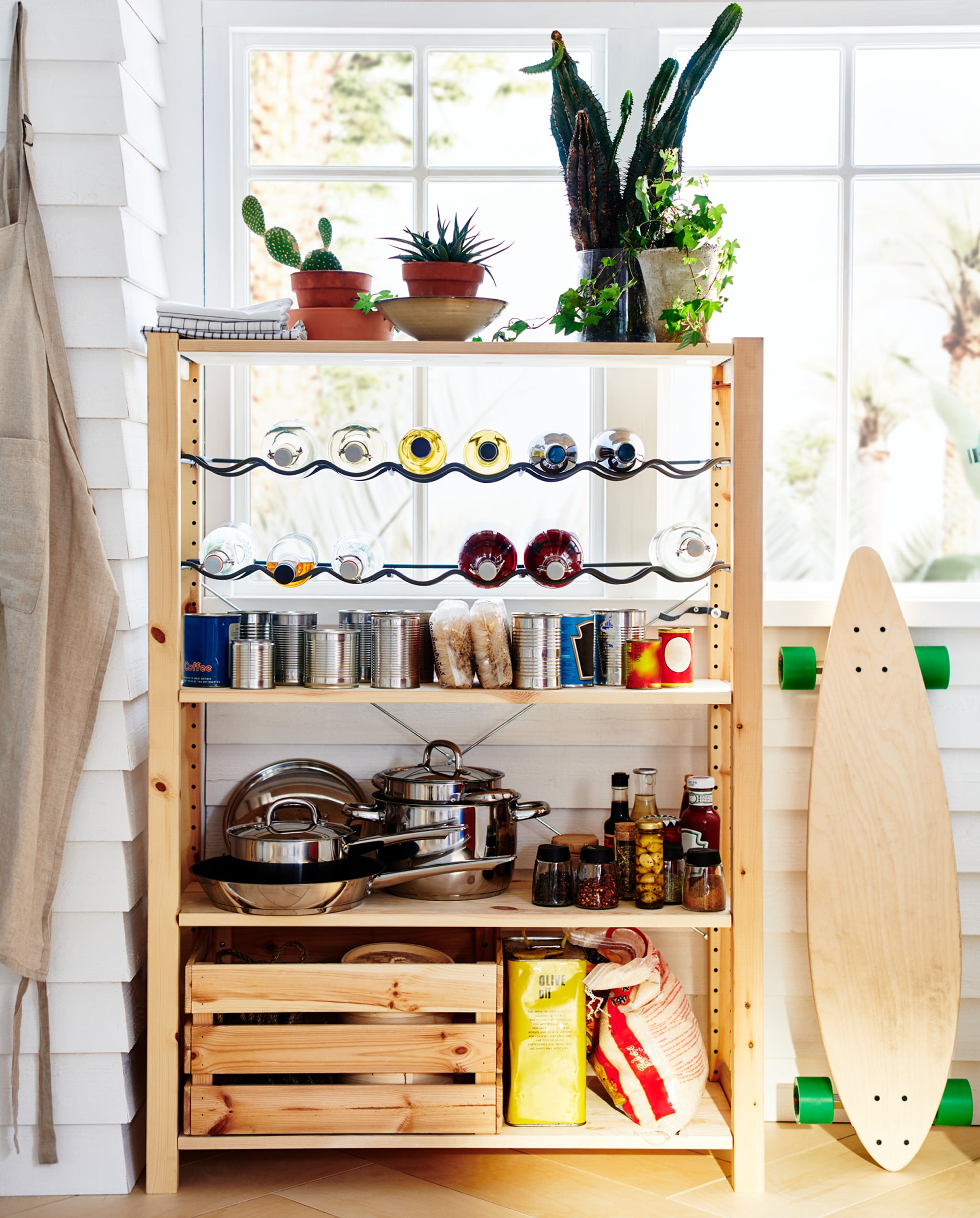 IVAR shelving unit offers extra storage without taking up a lot of space, and it's versatile too – you can even add a bottle rack if you wish.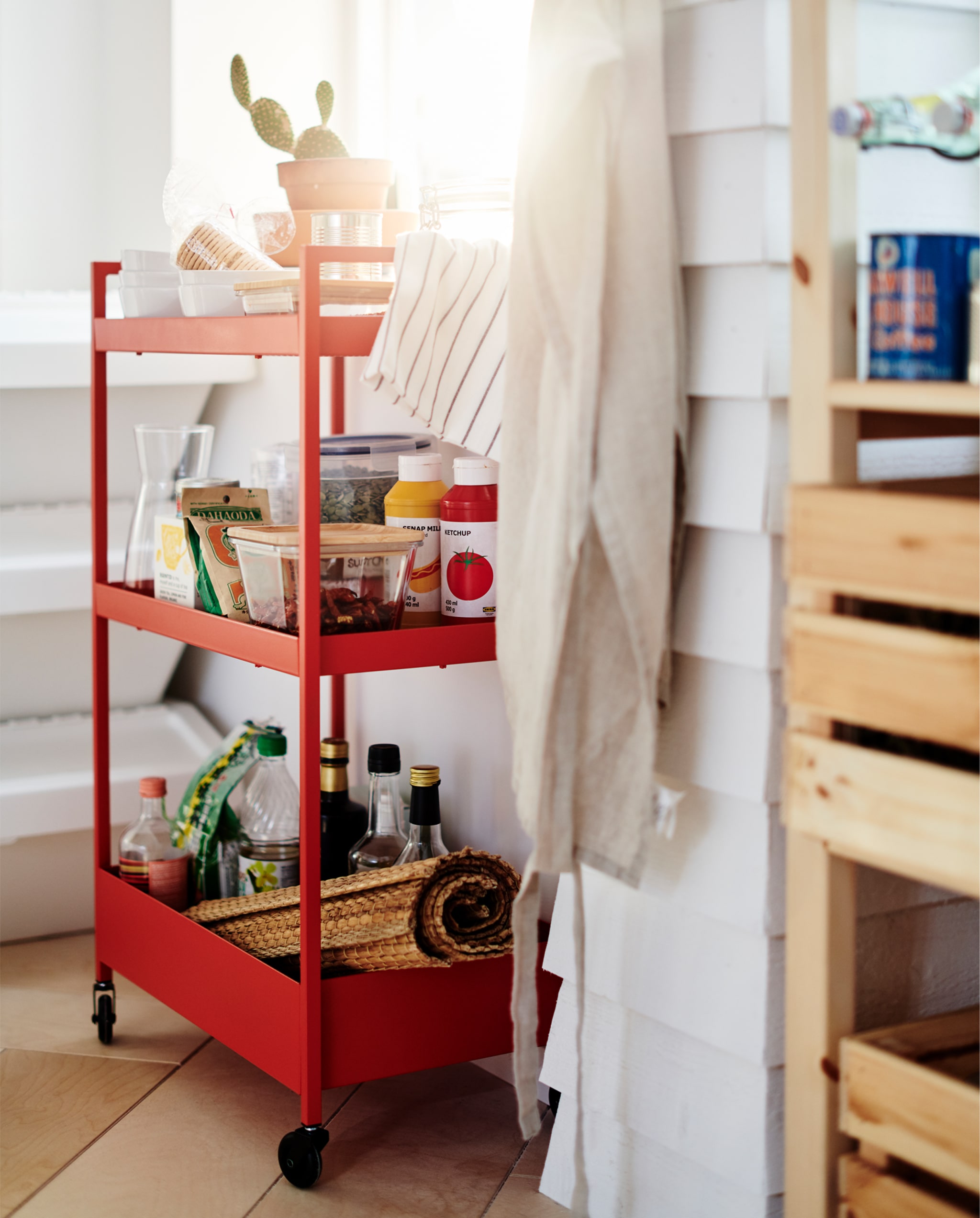 Where do you need some extra storage? NISSAFORS trolley fits in the smallest of spaces and is easily moved thanks to its castors.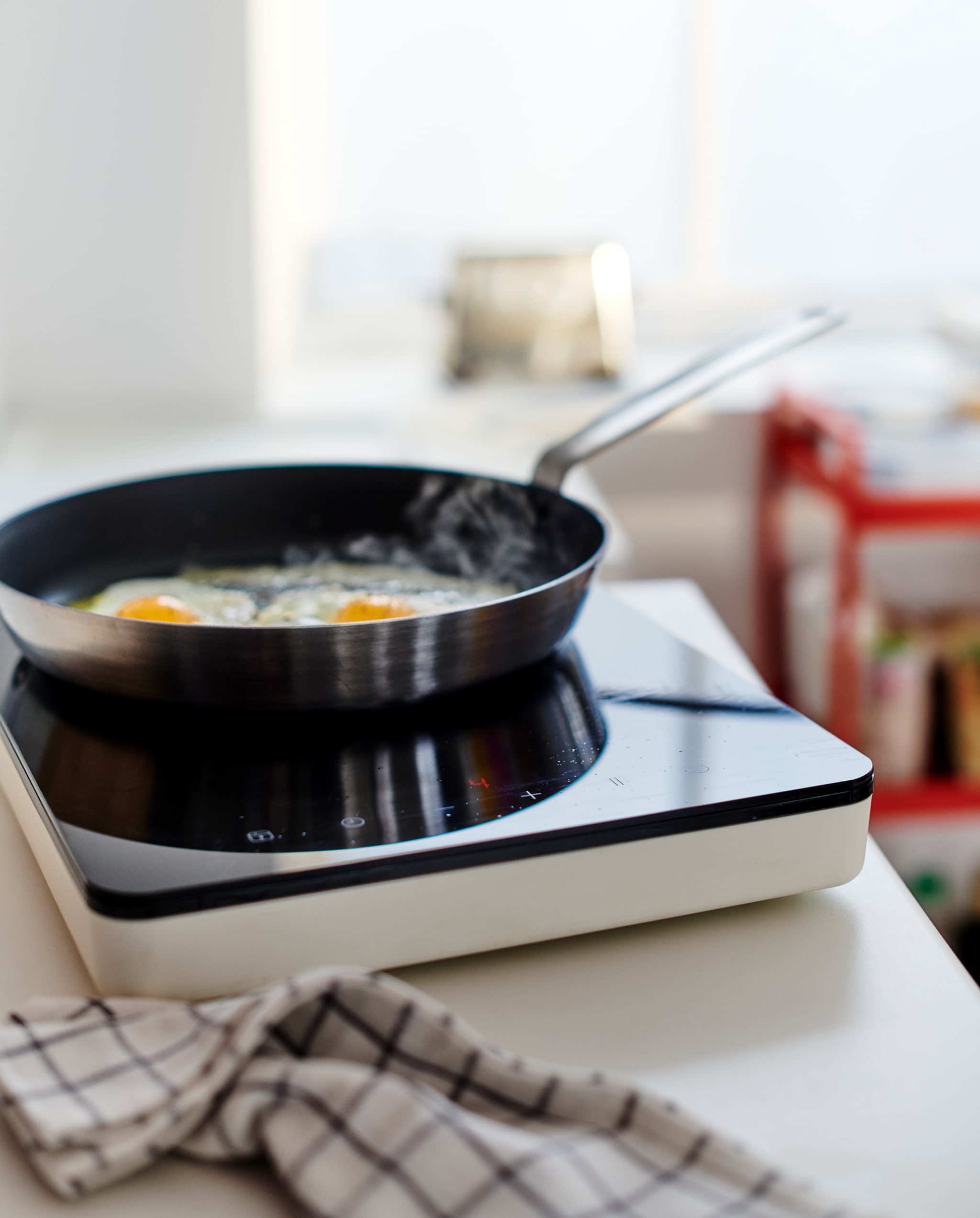 Being able to prepare and cook your food on the same surface saves a lot of space – TILLREDA portable induction hob is easily stowed away when not in use.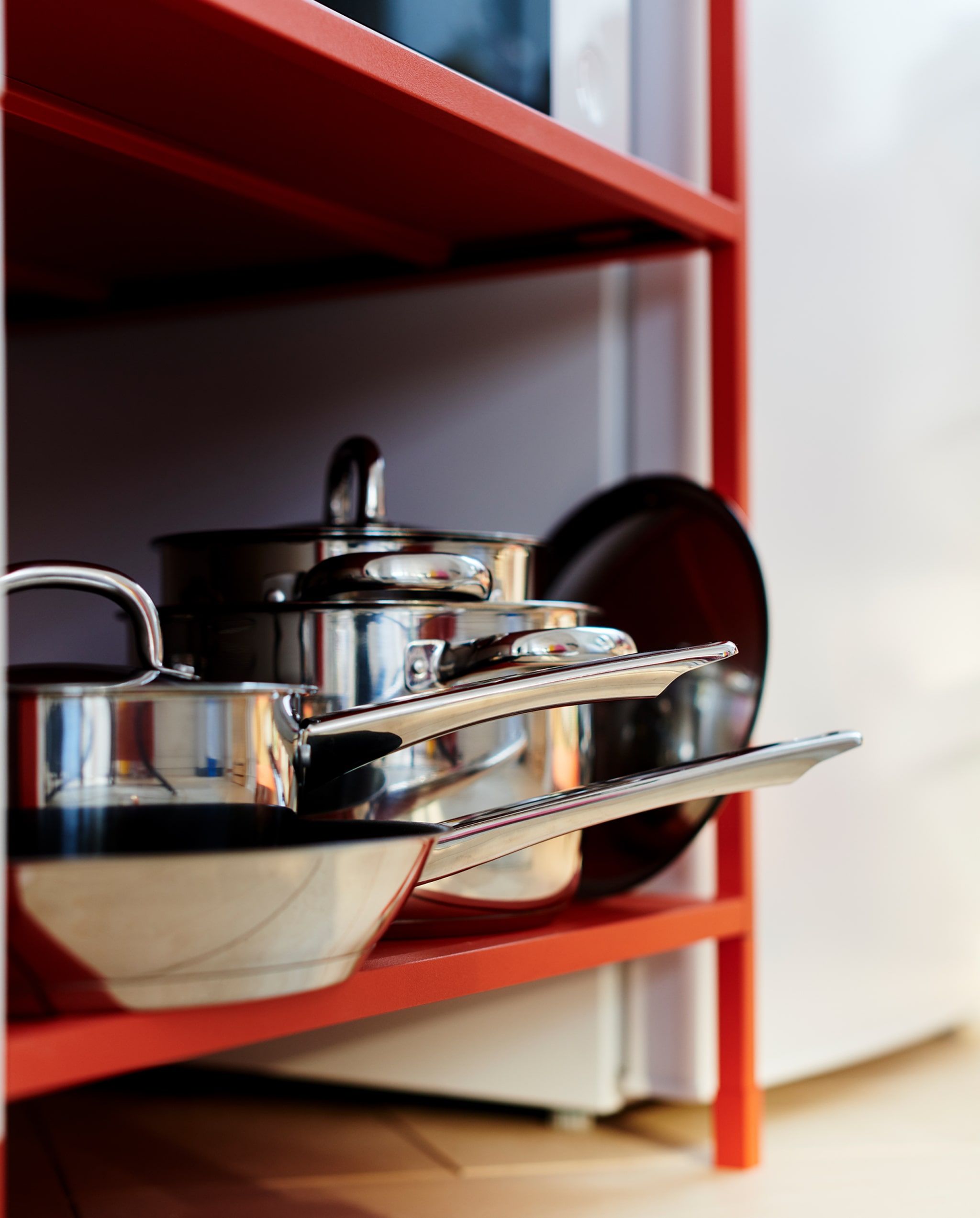 OUMBÄRLIG 7-piece cookware set (that works well on all types of hobs) makes sure you have all the pots, pans and lids you need.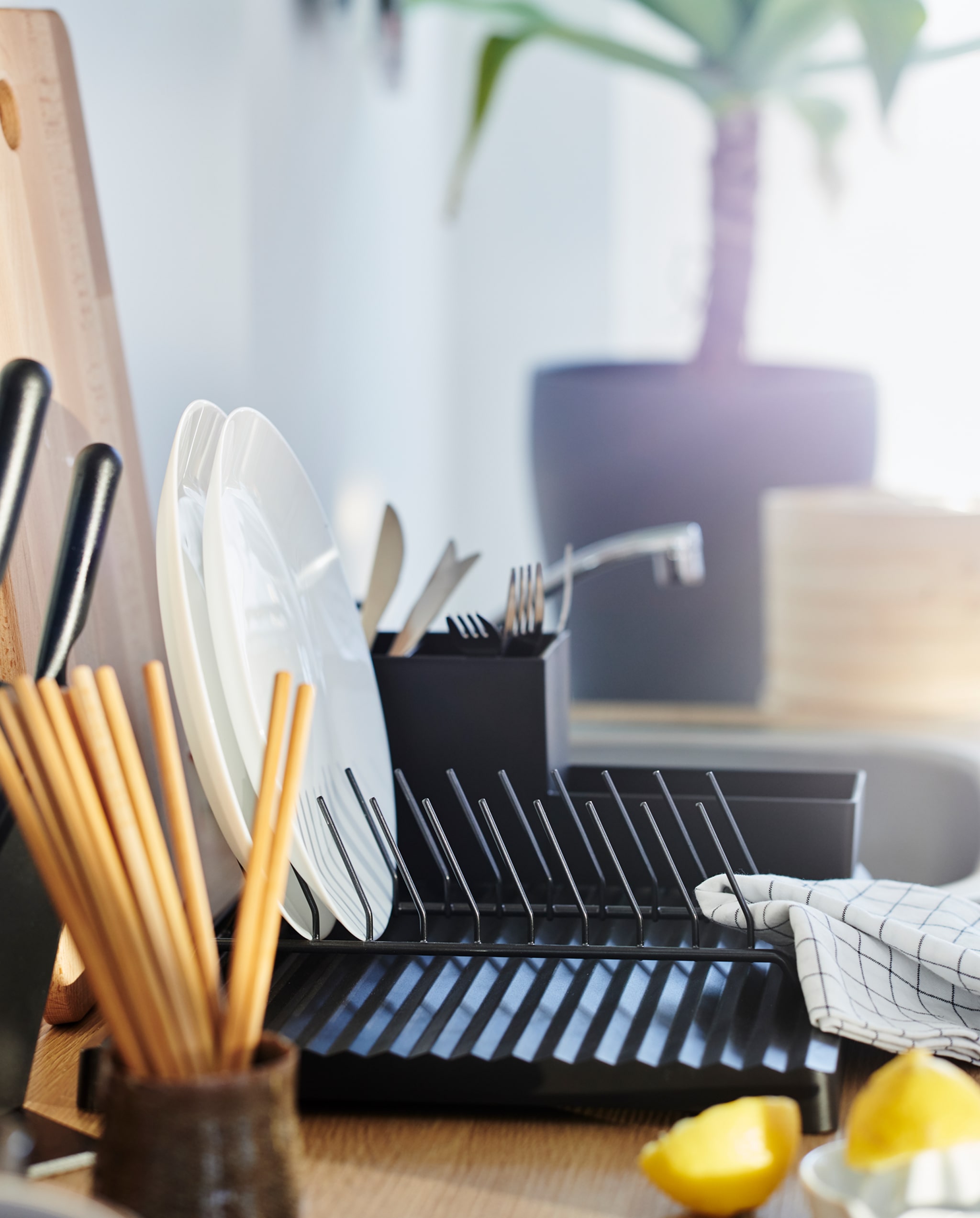 Let the water drain directly down into the sink bowl or collect it and pour it out later; RINNIG dish drainer is double-sided and can stand practically anywhere.