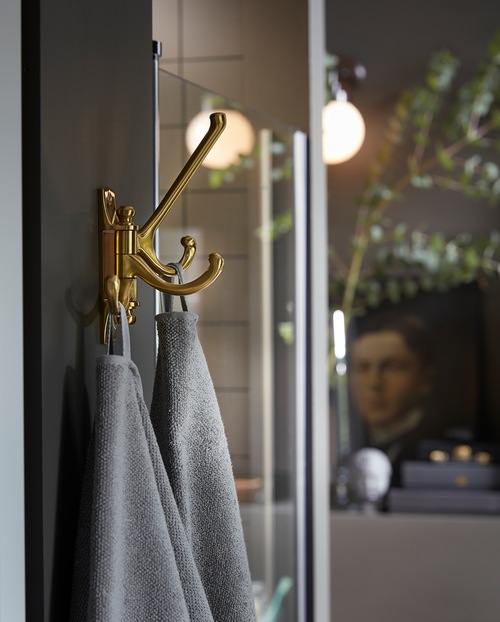 KÄMPIG has hooks that can swivel, so you can let a couple of towels hang and on a very small, yet elegant, surface.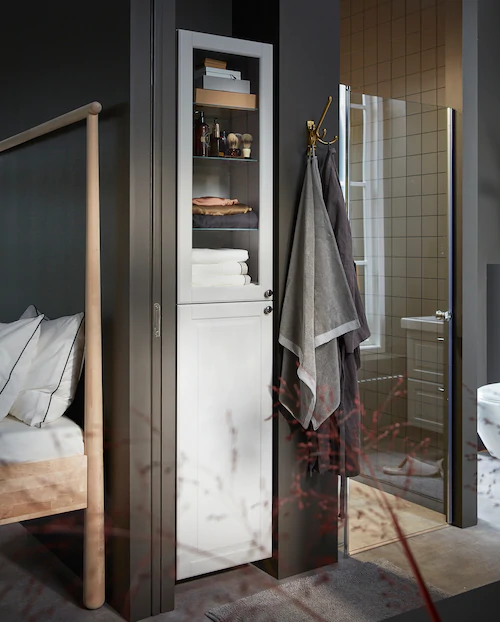 A high cabinet with both displayed and hidden storage can fit many of your bathroom items (while you can express your style!).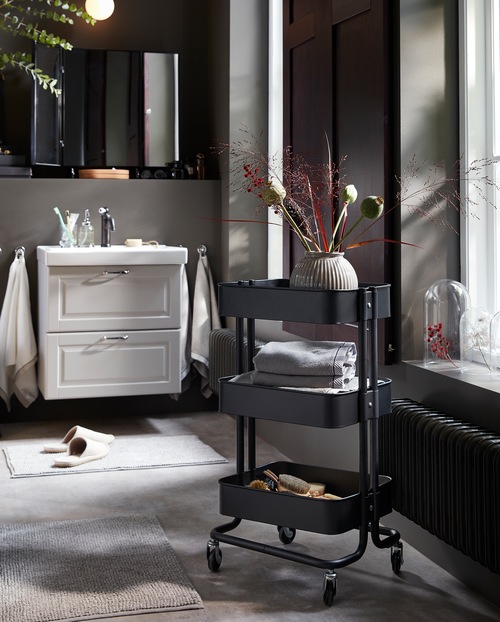 Movable bathroom storage makes sure your things are close at hand where you need them – like fresh towels by the shower!