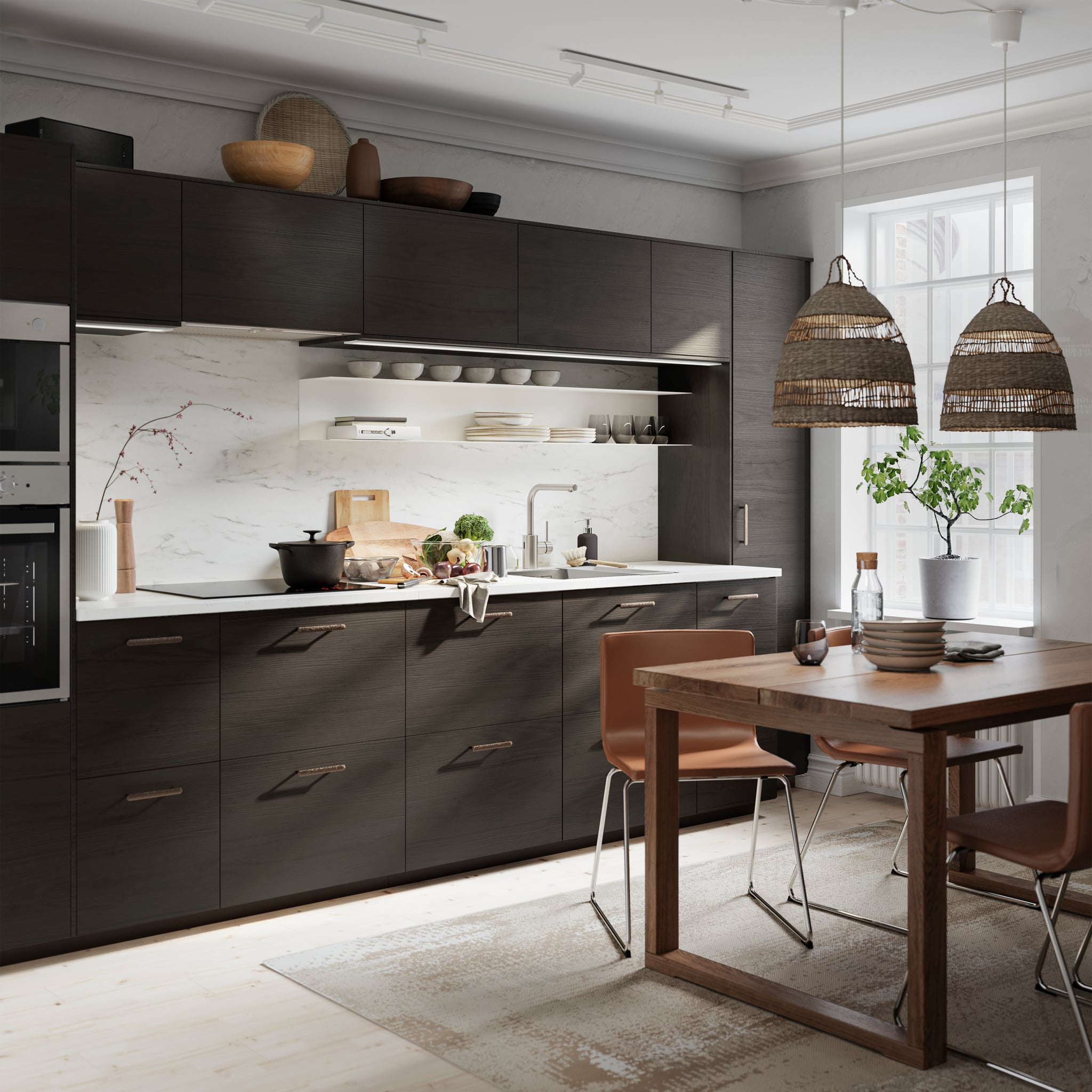 Want to create a space where you can enjoy relaxing everyday meals and festive occasions? With a well-organised METOD/ASKERSUND kitchen, it's easy to fit in everything you need while maintaining a calm and uncluttered expression.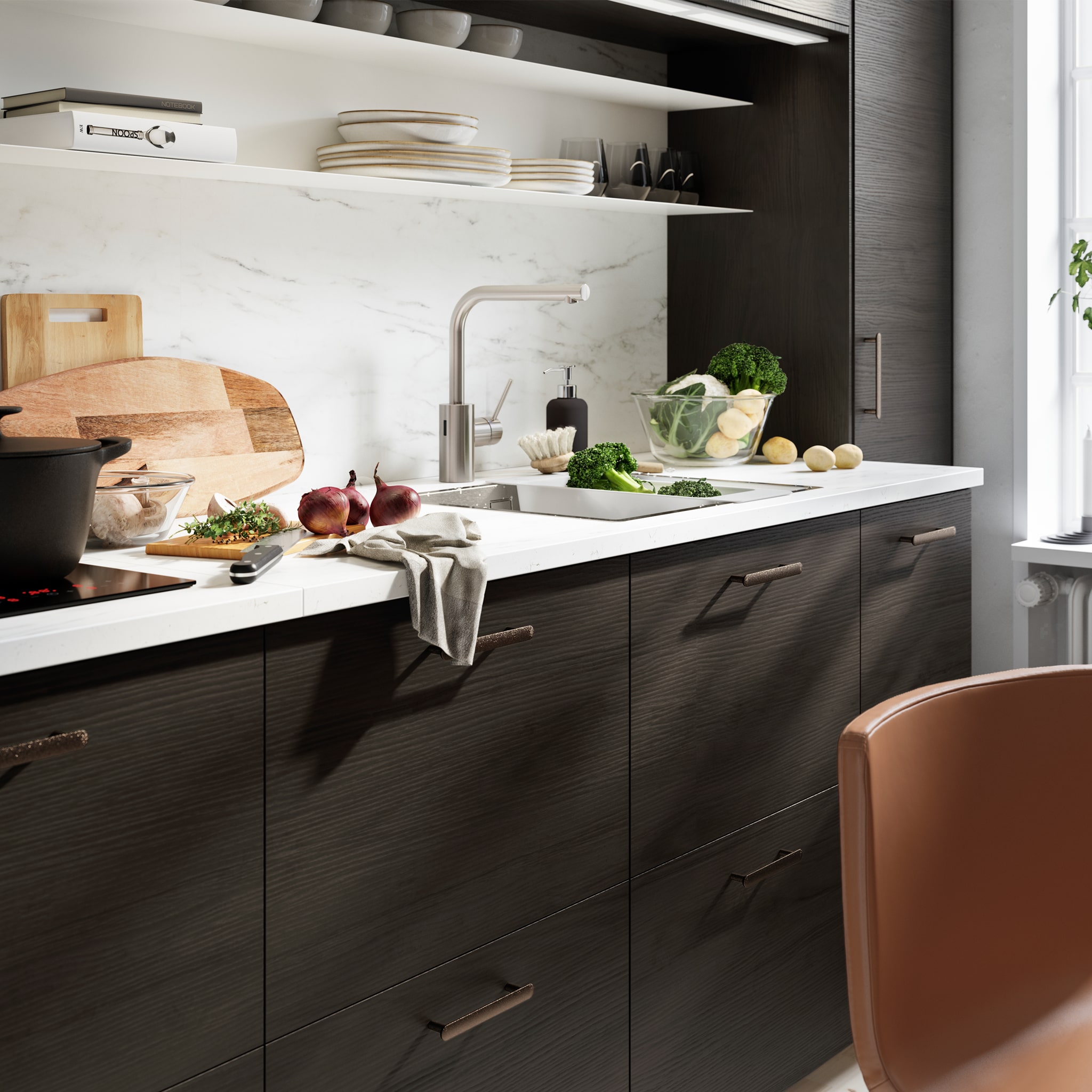 Our ASKERSUND front has a wood-patterned melamine surface that both looks and feels natural and vibrant, and it's easy to clean and withstands moisture, scratches and bumps.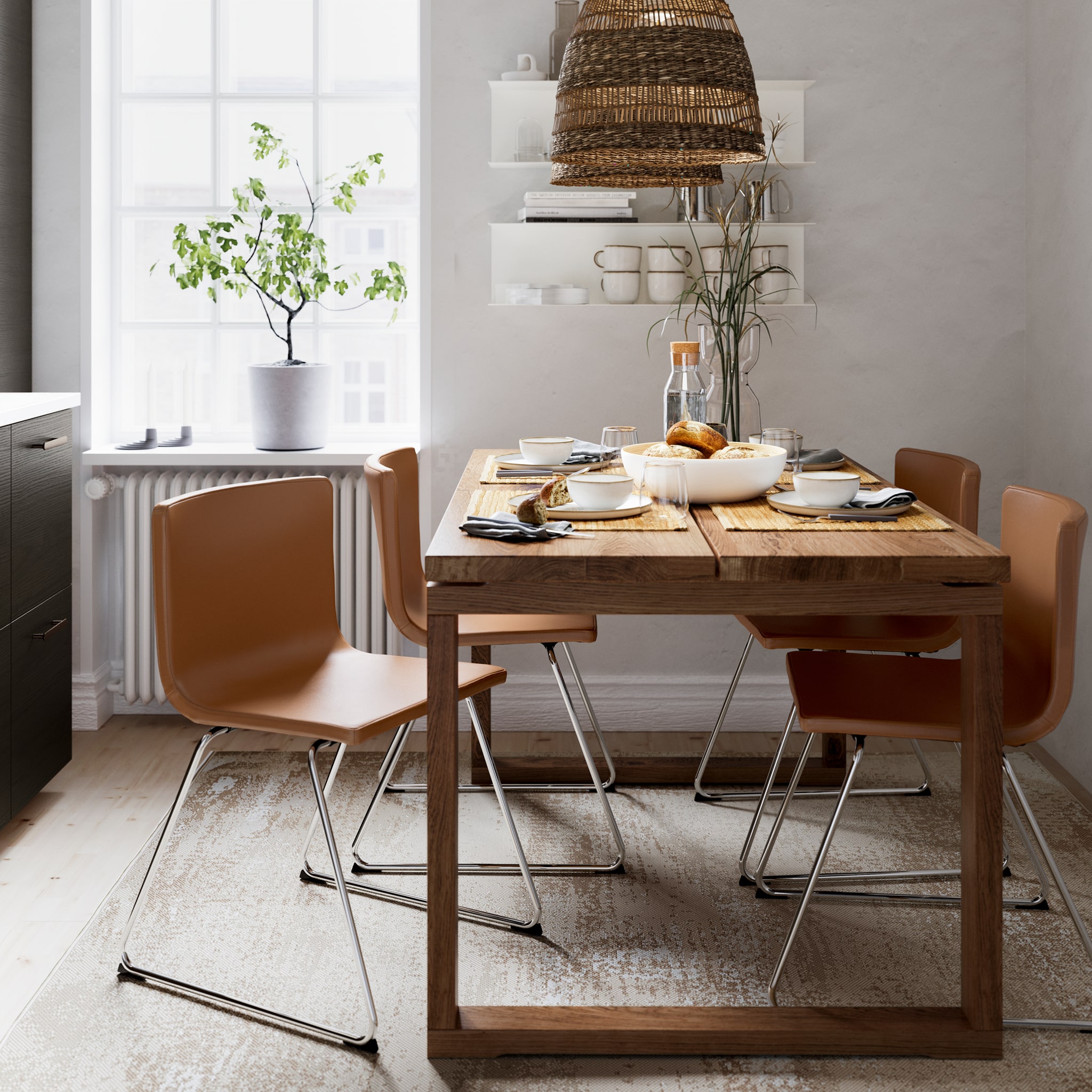 Natural materials bring warmth and style to any room. A mix and match of wood, leather, water hyacinth and seagrass create a vivid expression.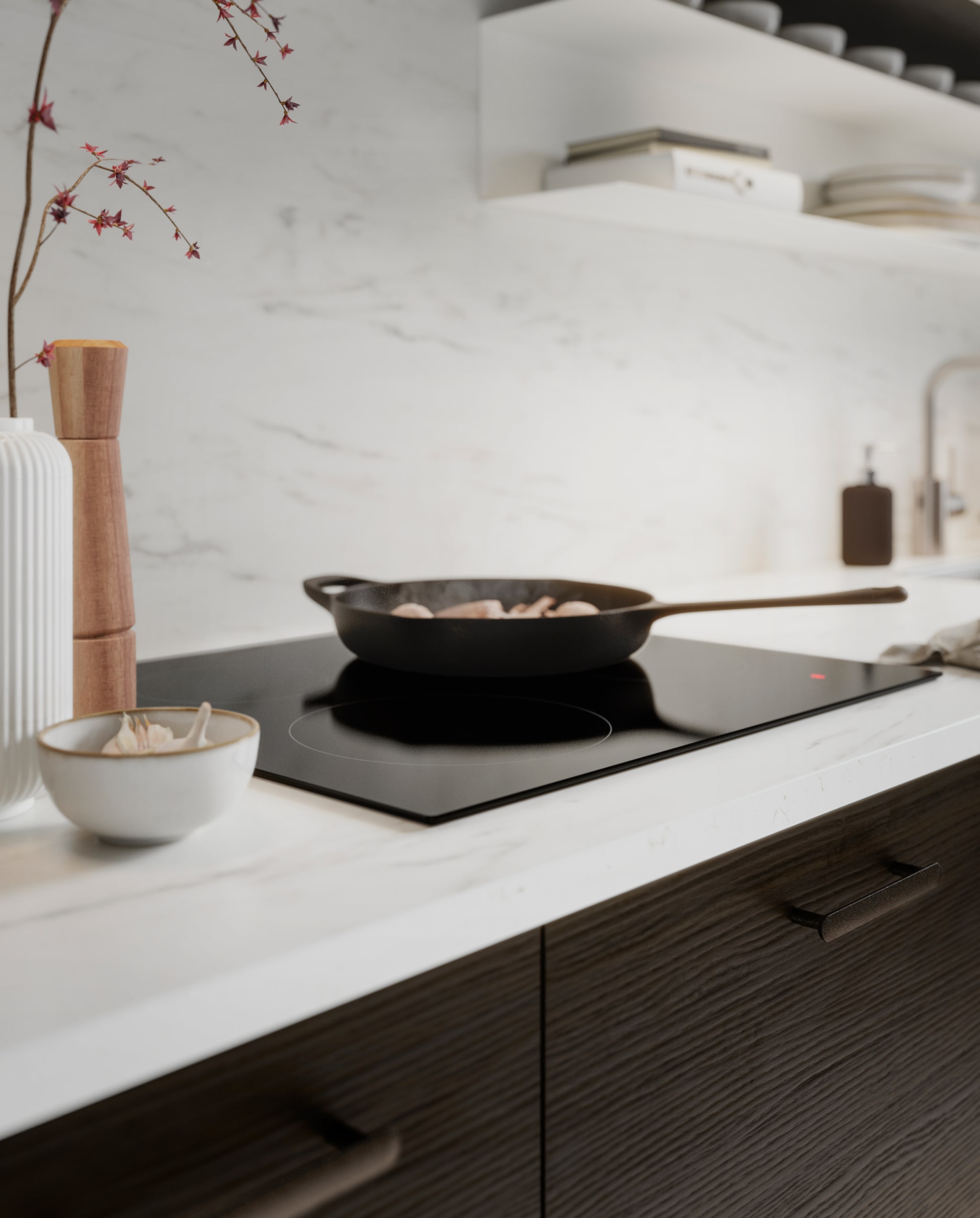 VARDAGEN cast-iron pan spreads heat evenly and is perfect for lovingly cooked dishes on hobs (and in ovens since it's made entirely of metal!).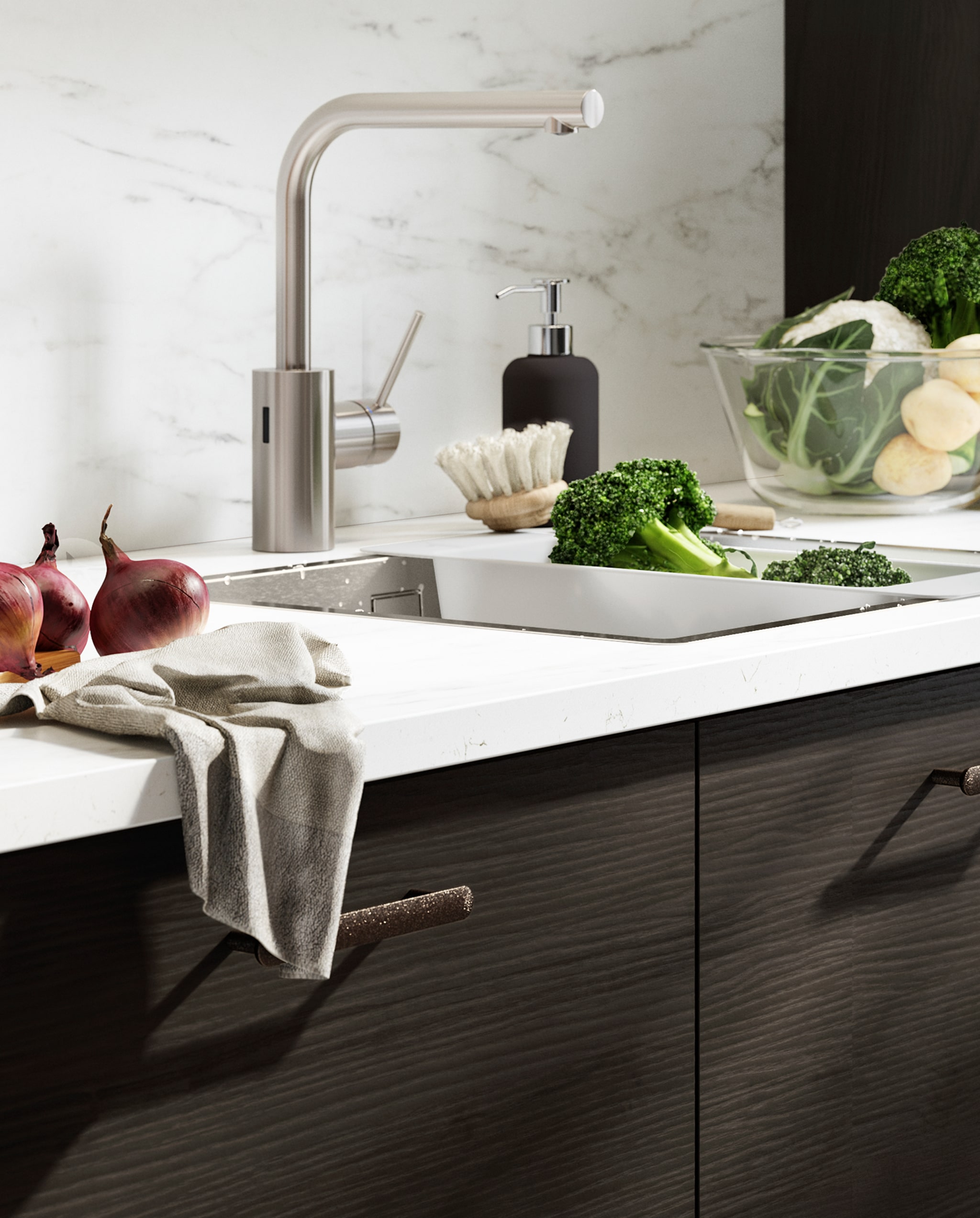 A slight hand movement is all it takes to get the water flowing – TÄMNAREN kitchen mixer tap has a sensor function on the side so you can rinse off your hands without touching the handle!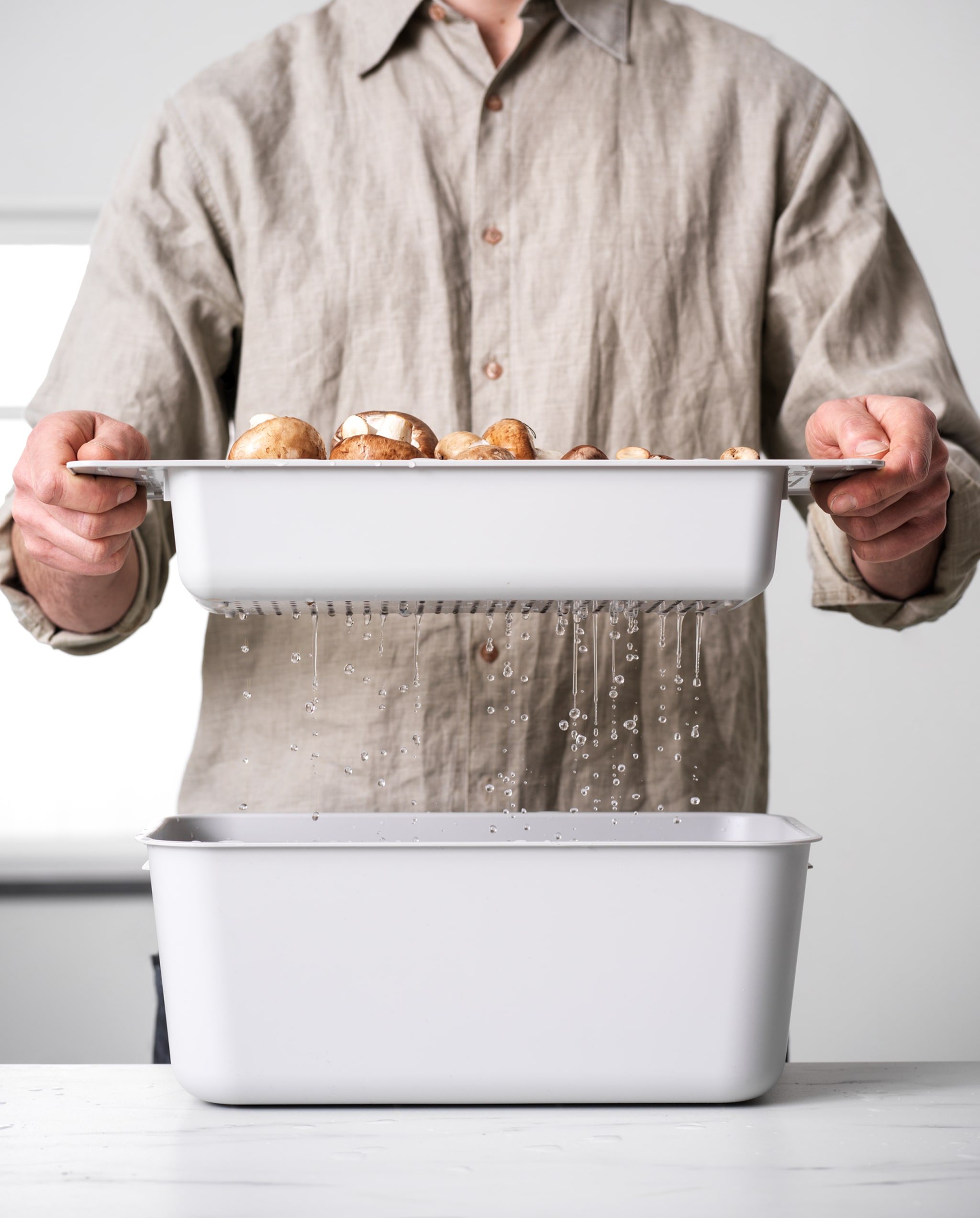 A washing-up bowl and a colander help you clean your veggies more sustainably – there's really no need for running water.