Give your plants the best start to their green, lush lives! A shelf with a protective cover, like HYLLIS, works as a compact greenhouse.
Our many bins are designed to meet different waste sorting needs; HÅLLBAR bin with ventilation holes is perfect for organic waste!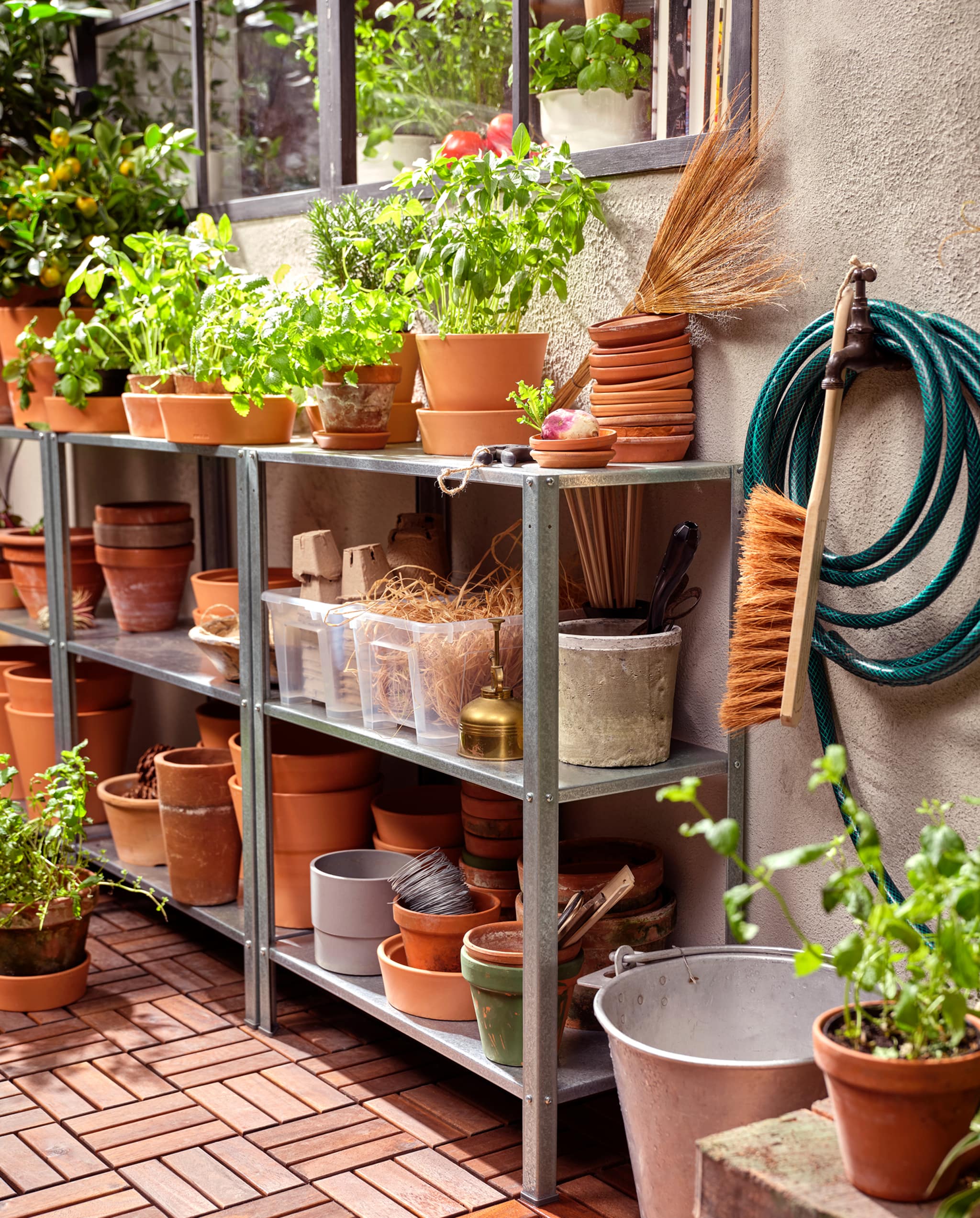 Shelving units that don't take up much space (but can store lots of things!) are the perfect storage solution for a patio.