A traditional look throughout the home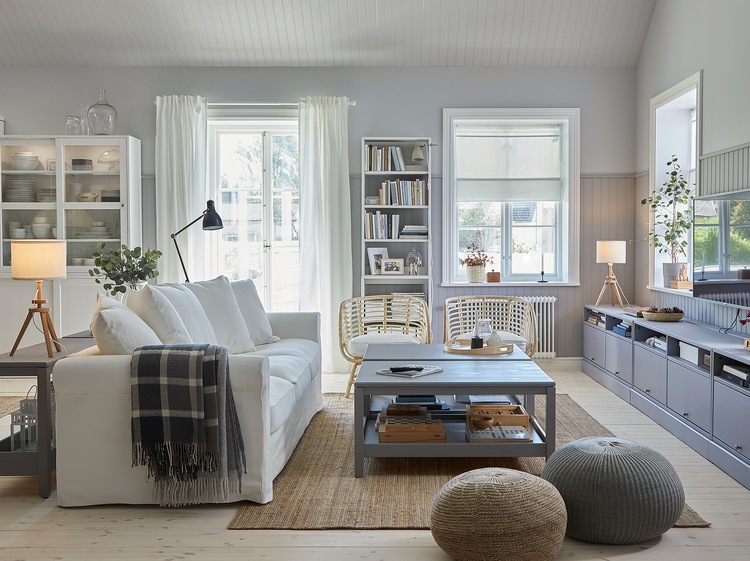 HAVSTA is the right series for you if you're dreaming of a bright, traditional and coordinated home that's filled with Scandinavian design and clean, simple lines.
HAVSTA series is classic and timeless, and it's easy to create a uniform look in your home thanks to the many different kinds of furniture – like the TV bench and the coffee table!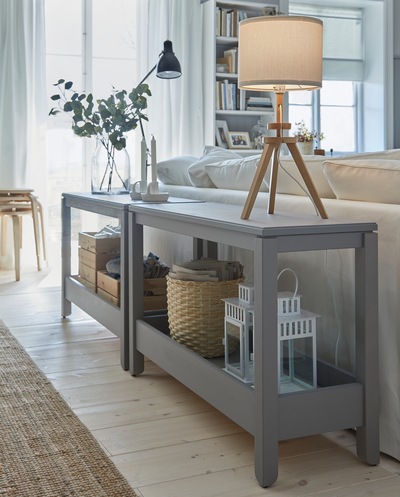 Console tables can work as stylish room dividers, but they provide you with extra storage and decorative display areas too.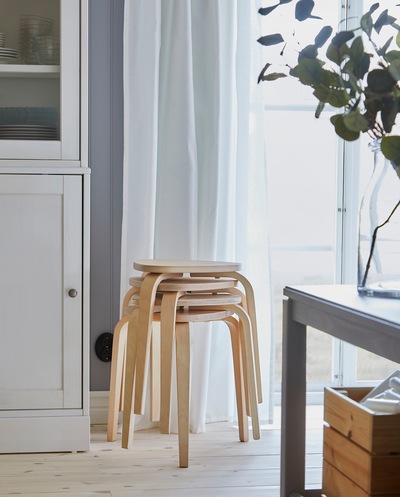 A dining table that's extended requires some extra seats – place KYRRE stools by it and stack them in a corner when there's no need for them.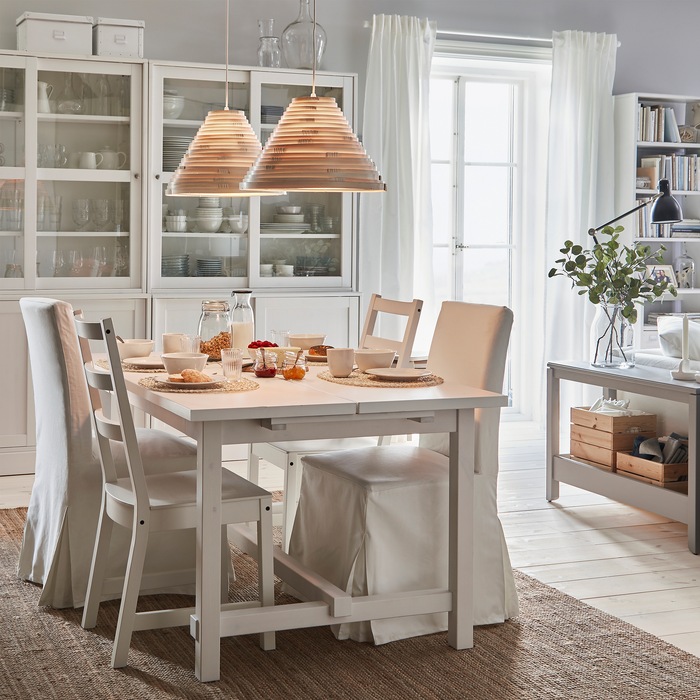 NORDVIKEN extendable table has a clean and timeless look, and it blends in beautifully with the traditionally designed HAVSTA furniture.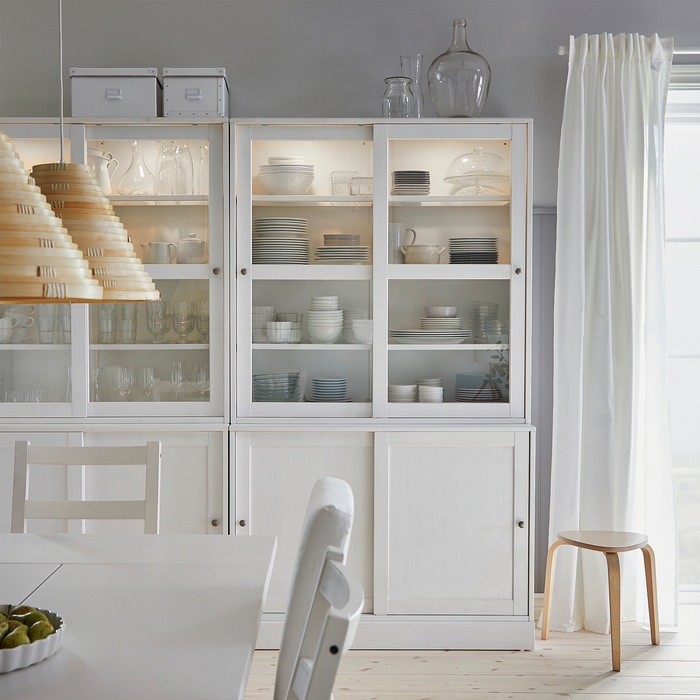 HAVSTA cabinet has sliding glass doors that keep your storage dust-free and beautifully displayed, and it's easy to install lighting if you want it illuminated too.