A sophisticated and smart space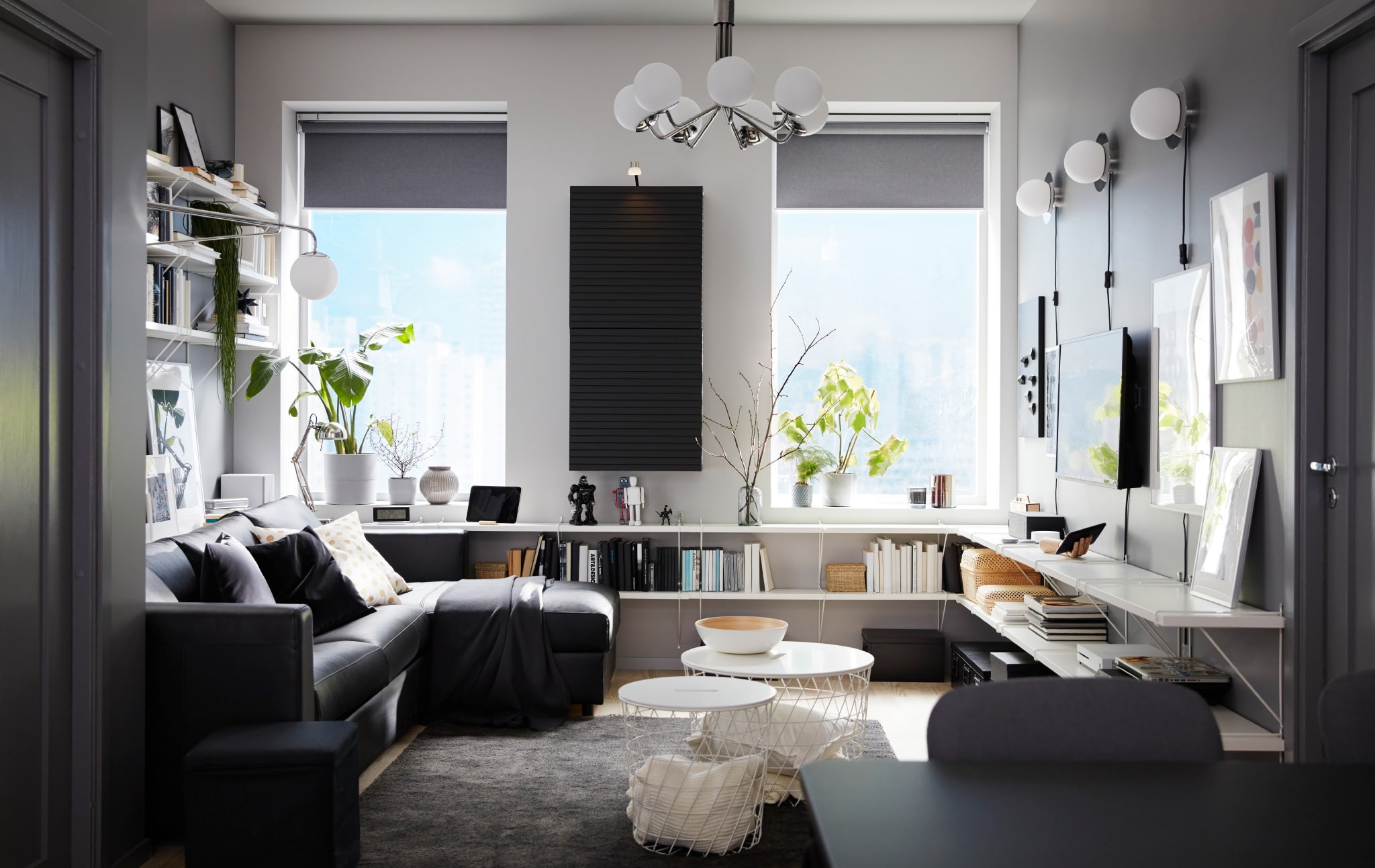 A living room may need to meet many different needs, no matter how small it is. Here's a place where spacious storage, wireless technology and even space for overnight guests fit – all while an uncluttered style is maintained.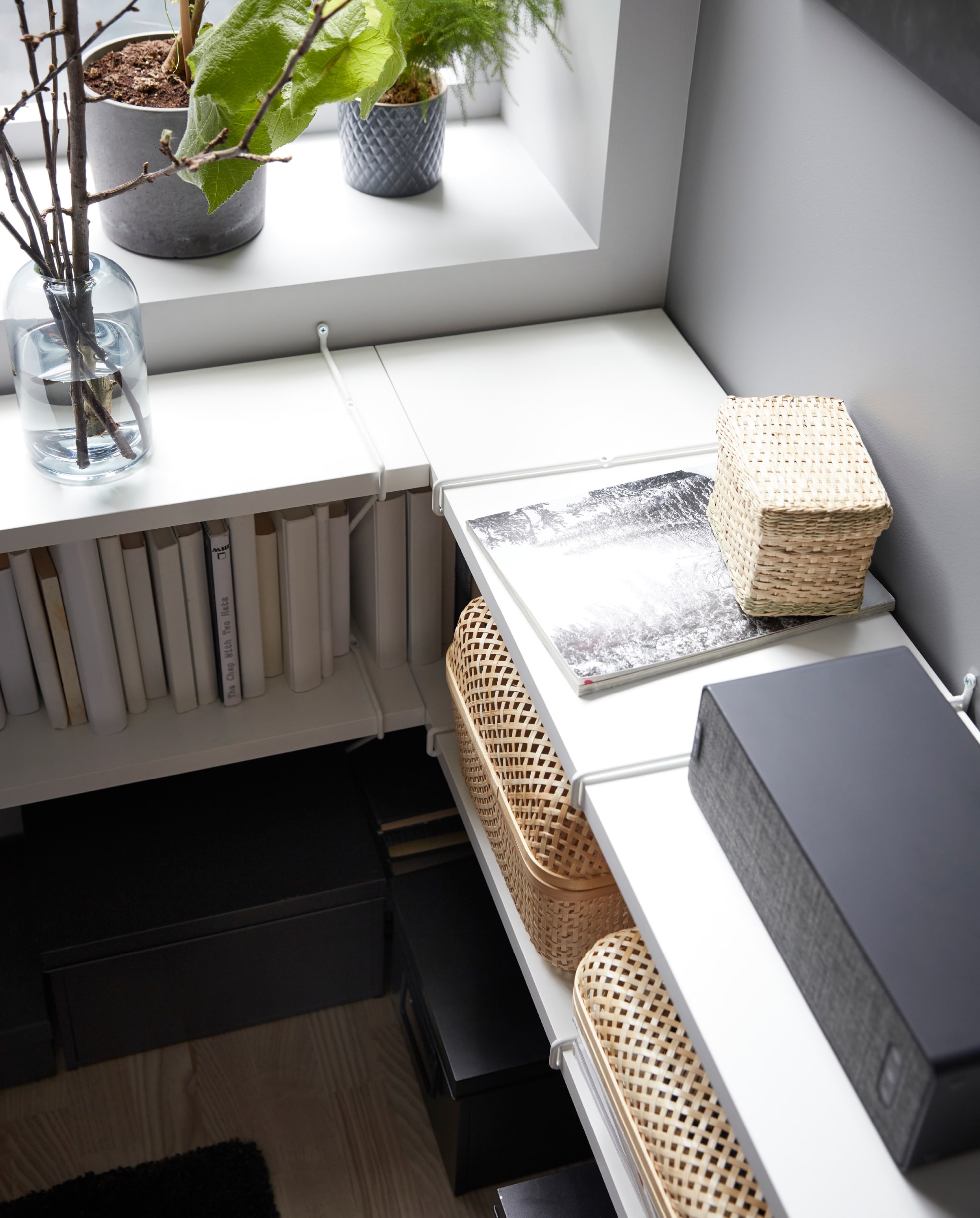 Shelves in different lengths and depths make sure that you get the perfect storage solution for your space and needs.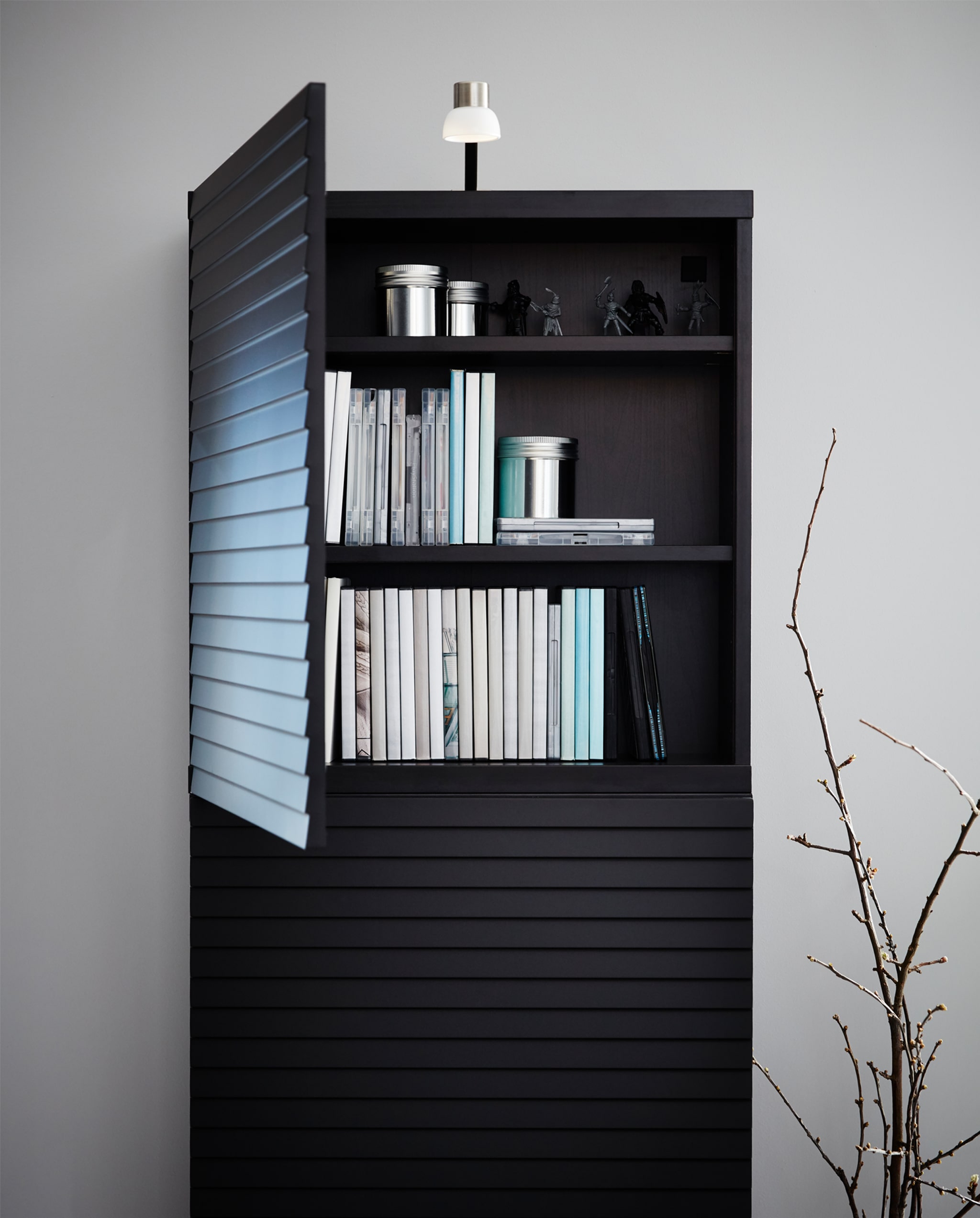 Closed storage helps create a tidy expression in your home, but you can take the opportunity to make your mark with expressive doors that fit your style.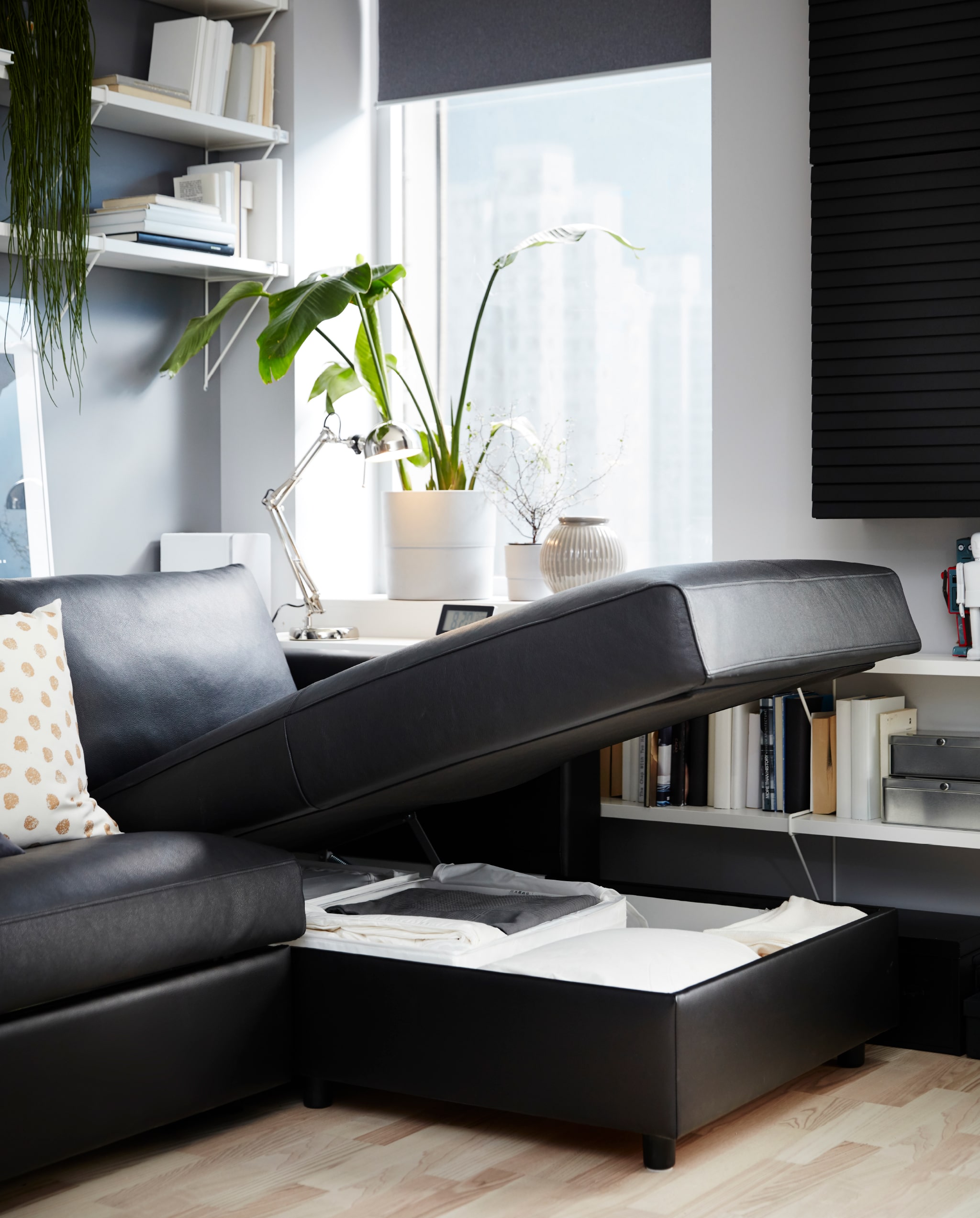 Pamper your overnight guests with perfectly plump pillows and comfortably soft quilts. A sofa-bed with a spacious chaise longue offers the perfect storage space between the overnight stays.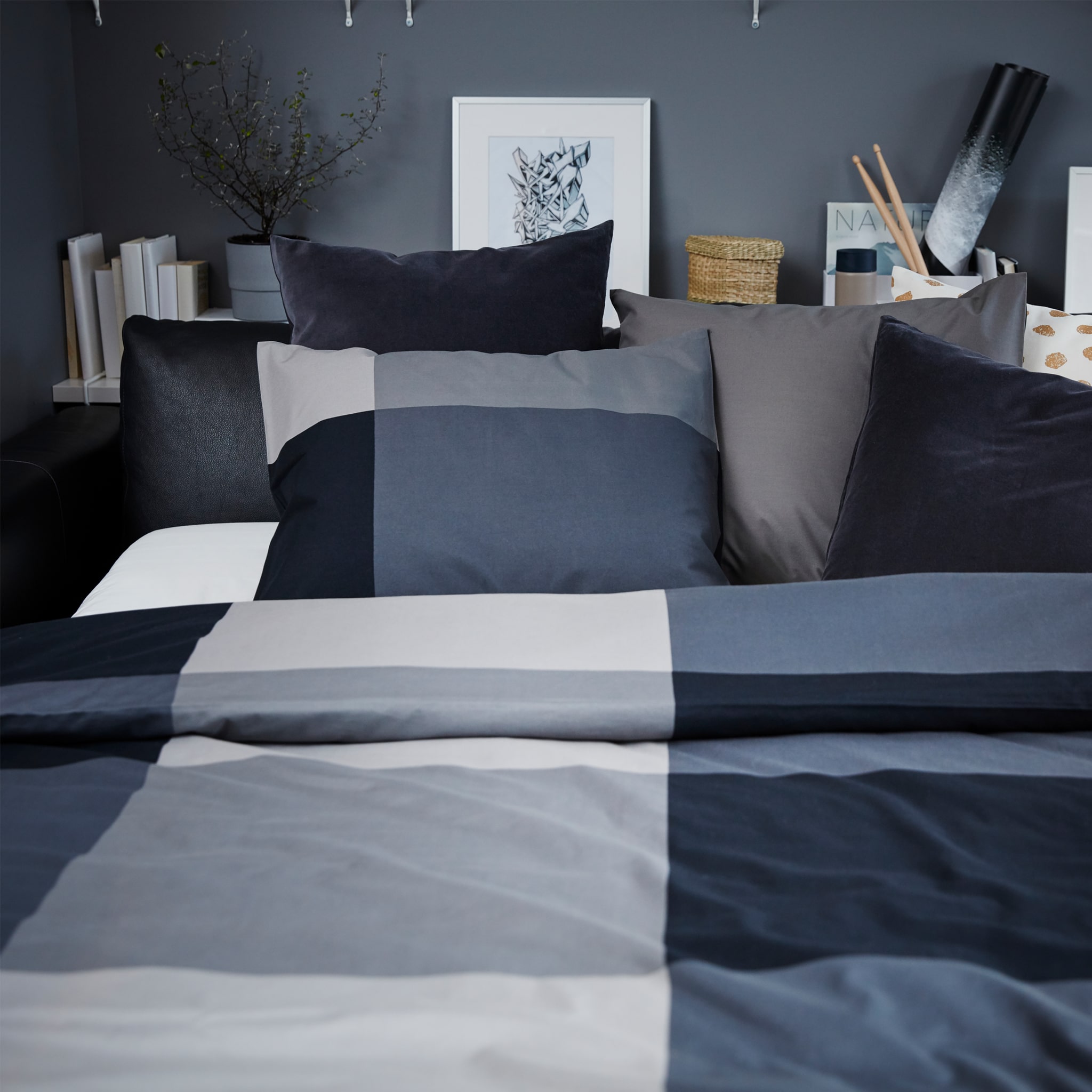 A sophisticated round-the-clock look: a bed set that matches your other décor creates a calm and harmonious expression.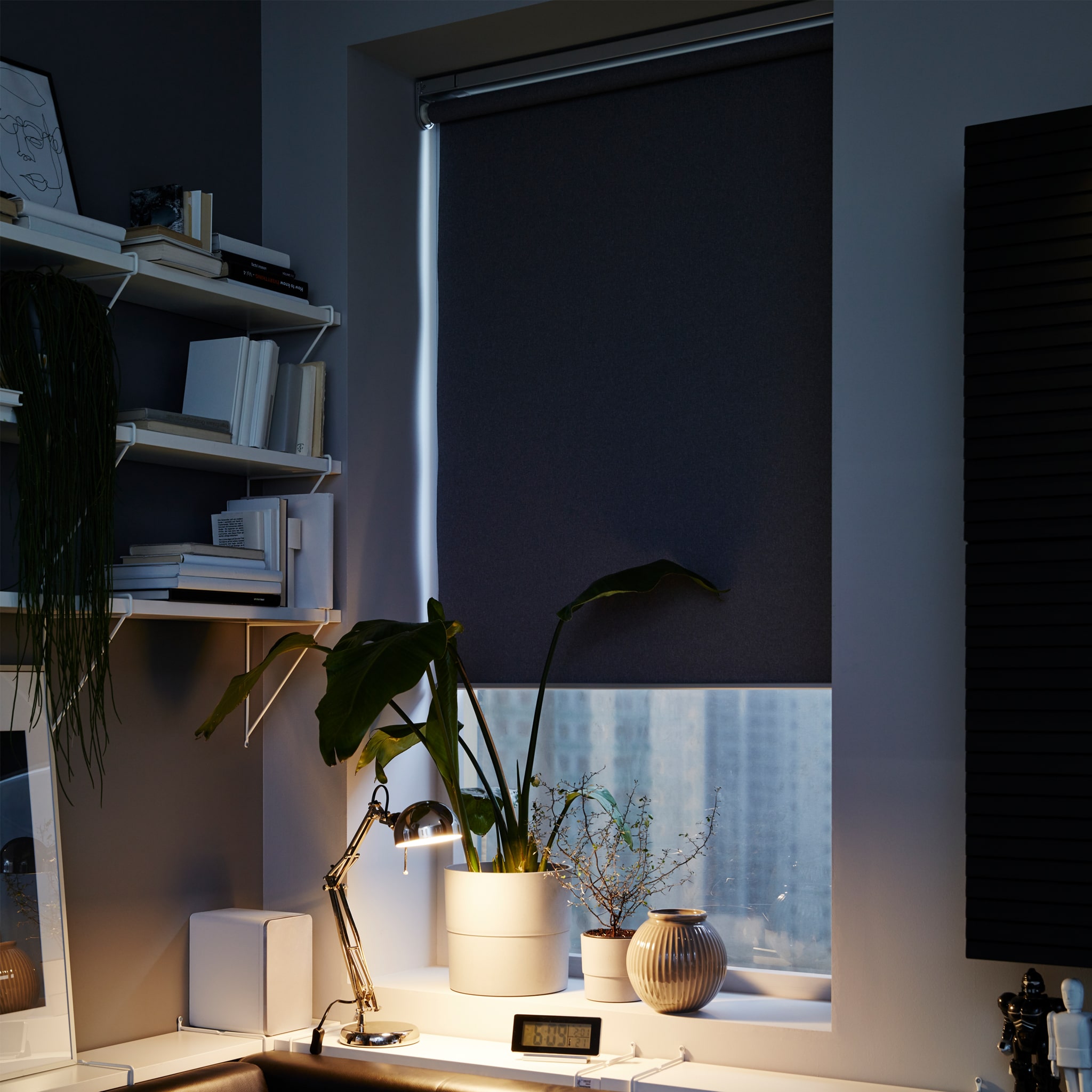 Get a good night's sleep with the help of FYRTUR block-out roller blind that darkens the room completely. And what's more: it can be controlled wirelessly!