A mood-boosting dining room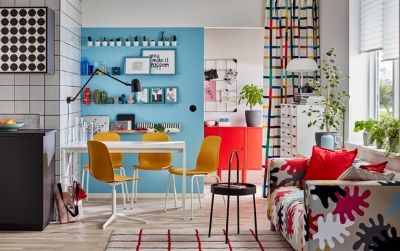 Oatmeal breakfasts, exam studies in the evenings, or late night get-togethers with friends? Whatever the occasion, this dining room is guaranteed to put a smile on your face.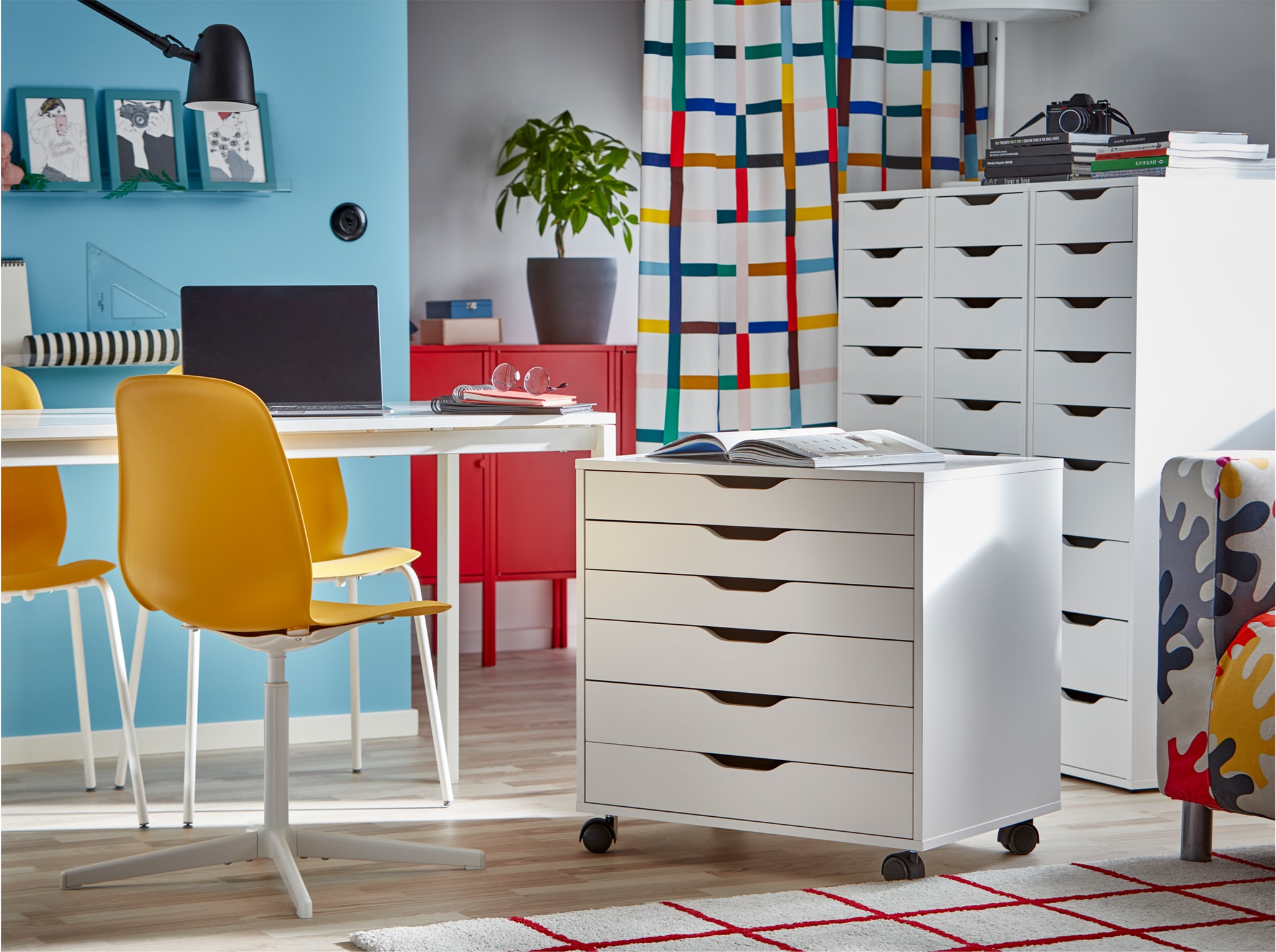 Tired of walking back and forth to your drawers while you're in a good study flow? Here's the problem solver: storage on castors! Make the study flow even smoother with LEIFARNE swivel chair that's comfy to sit on and easy to turn for quick drawer access.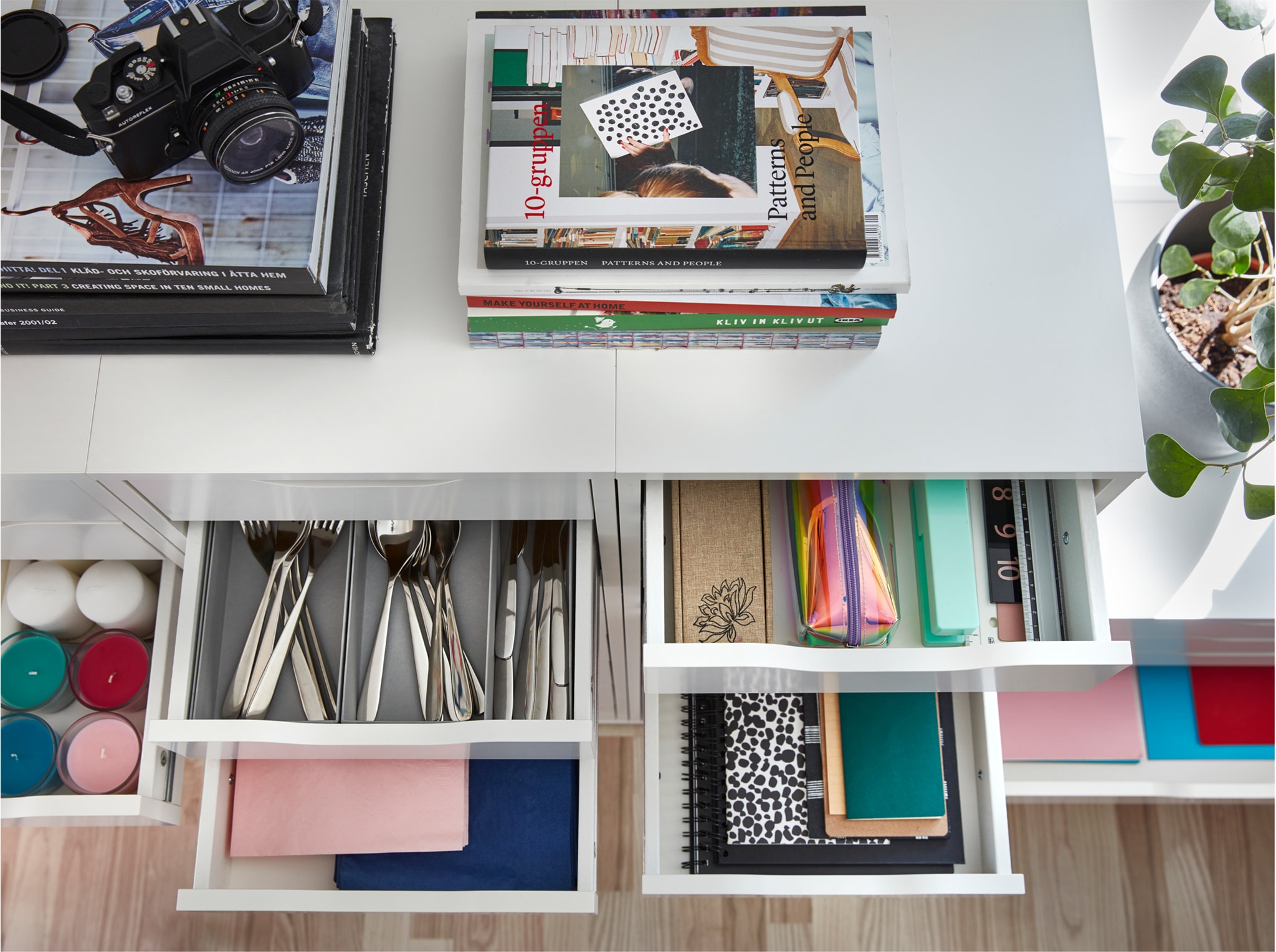 ALEX is narrow but has nine drawers, so it's easy to organise, divide and store many different things in the household without taking up too much floor space. A smart solution in a small home!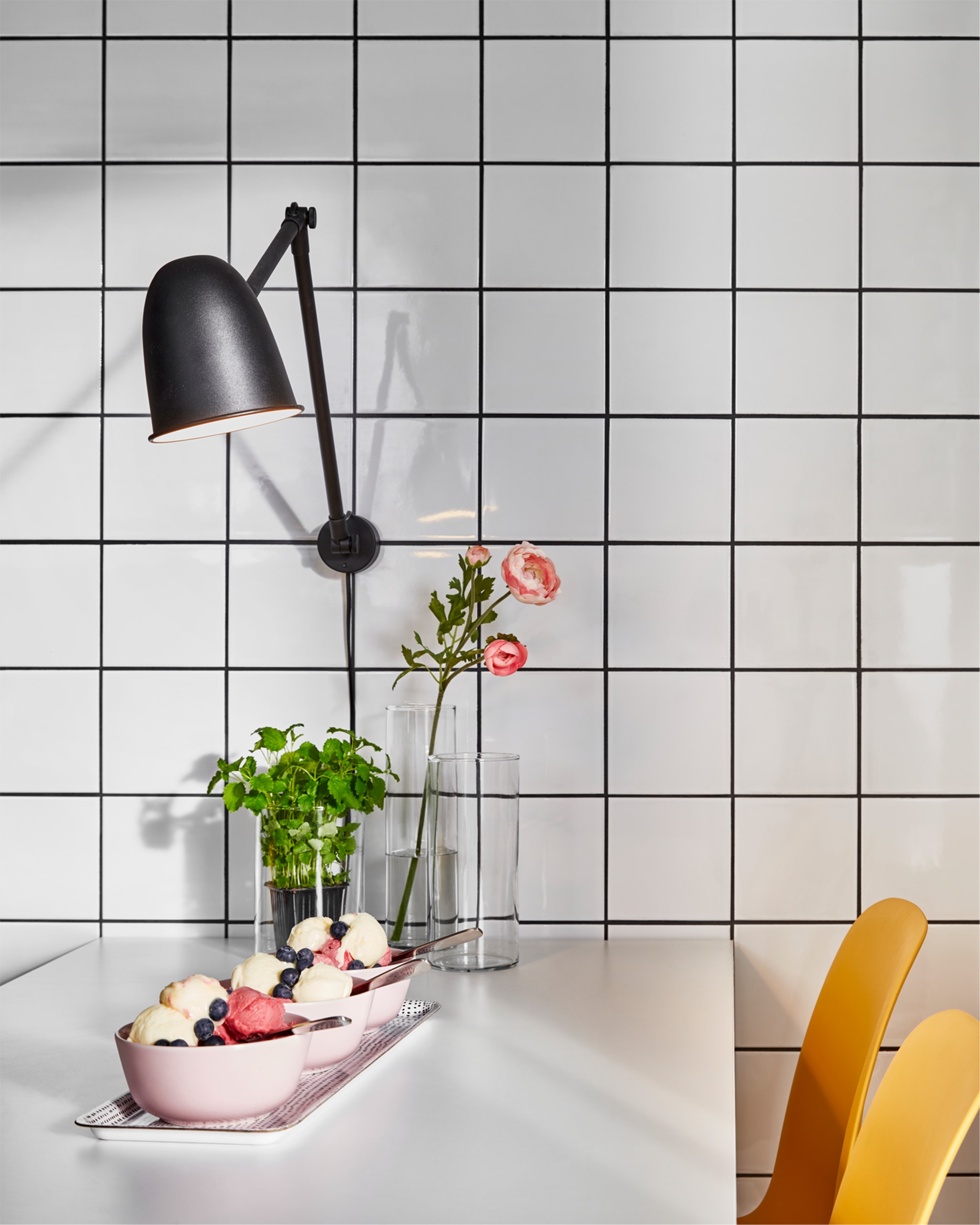 Mount a wall lamp by your table for a nicely illuminated surface, whether you're studying or enjoying a well-deserved after-exam ice cream with friends.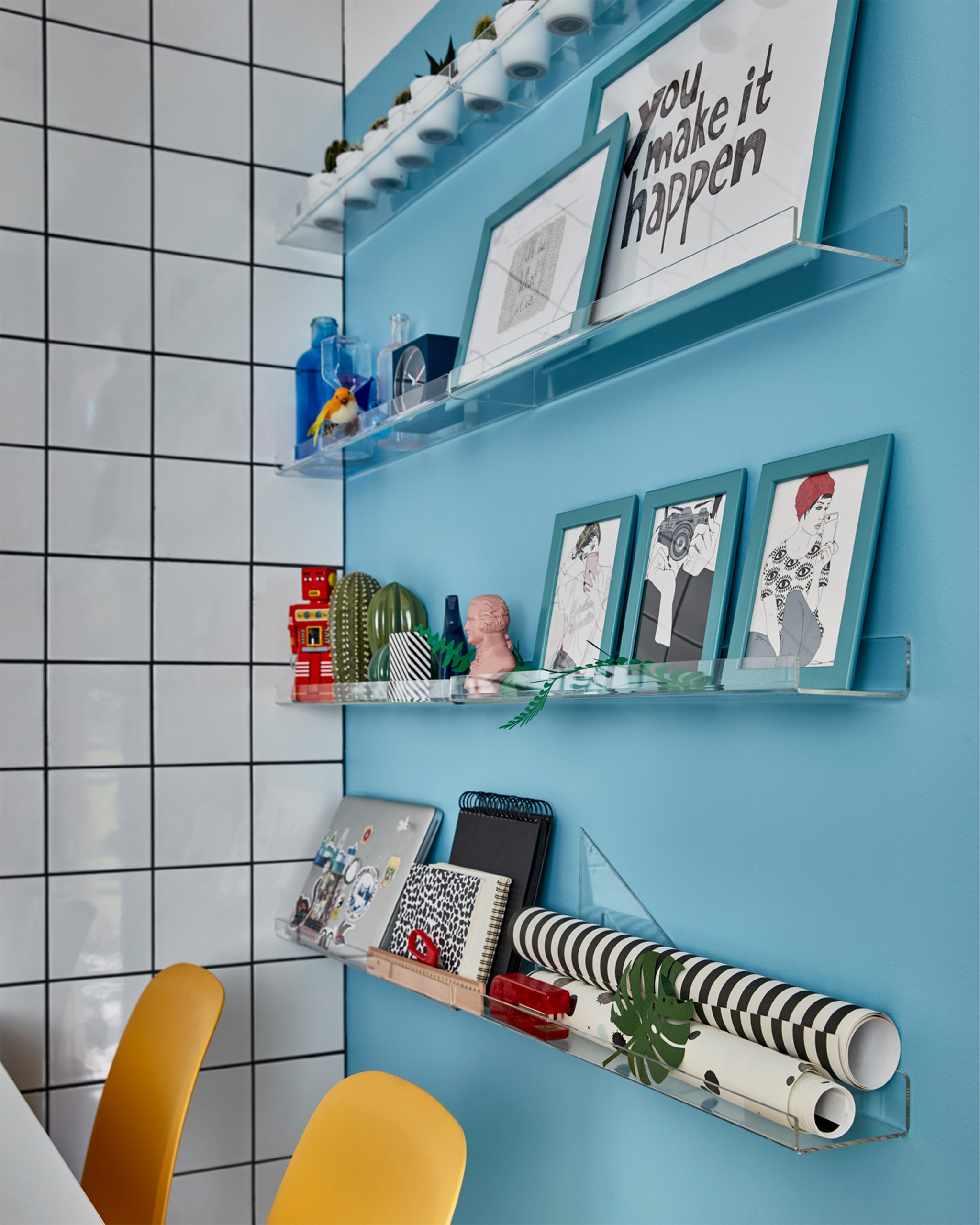 Pictures and decorative items really stand out when placed on transparent picture ledges. Use the lower ones as easy-to-reach storage for your laptop and school supplies.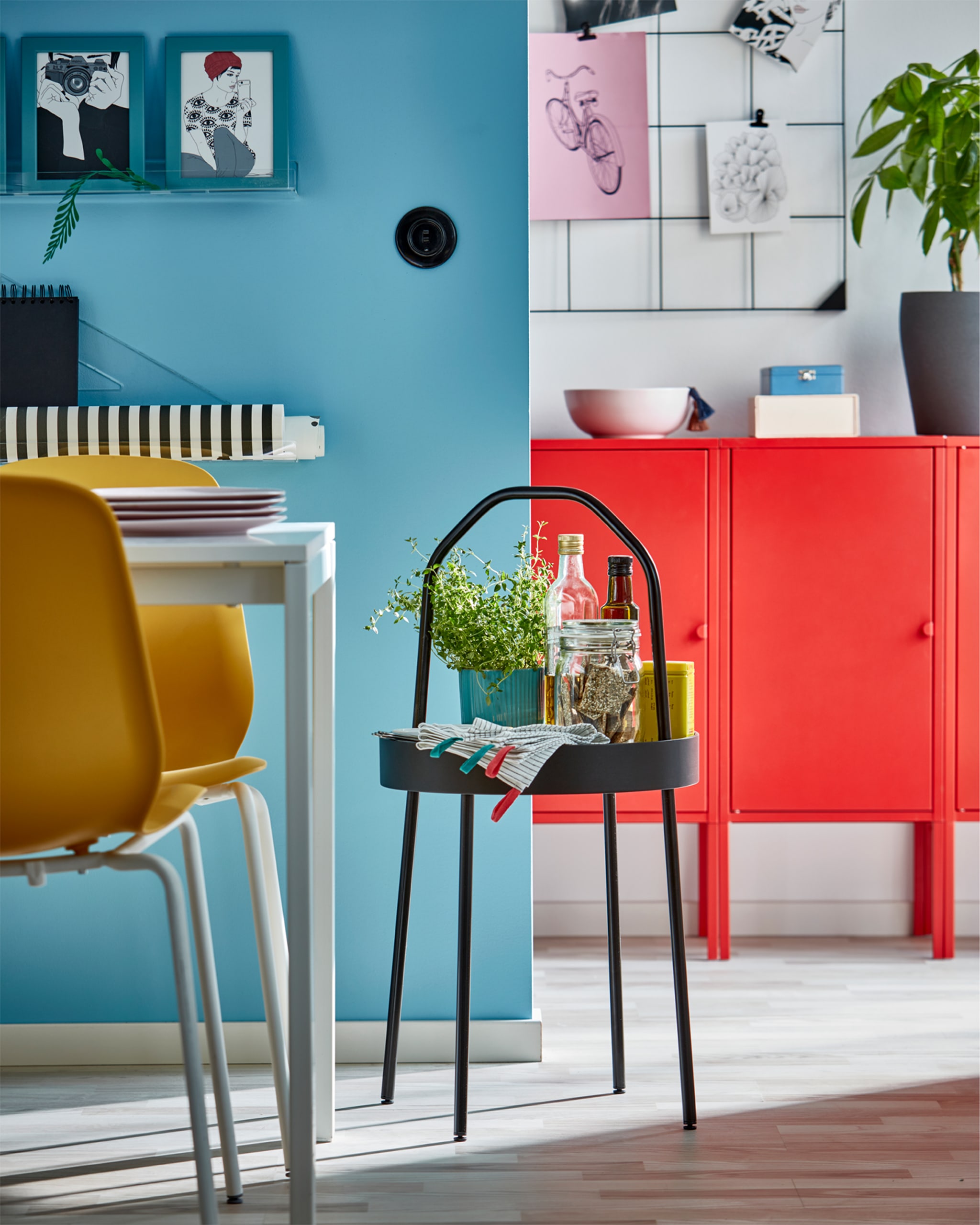 BURVIK is neat and easy to move and can be used as a coffee table, or as an extra surface for oils, herbs and spices when the dining table is starting to get too crowded.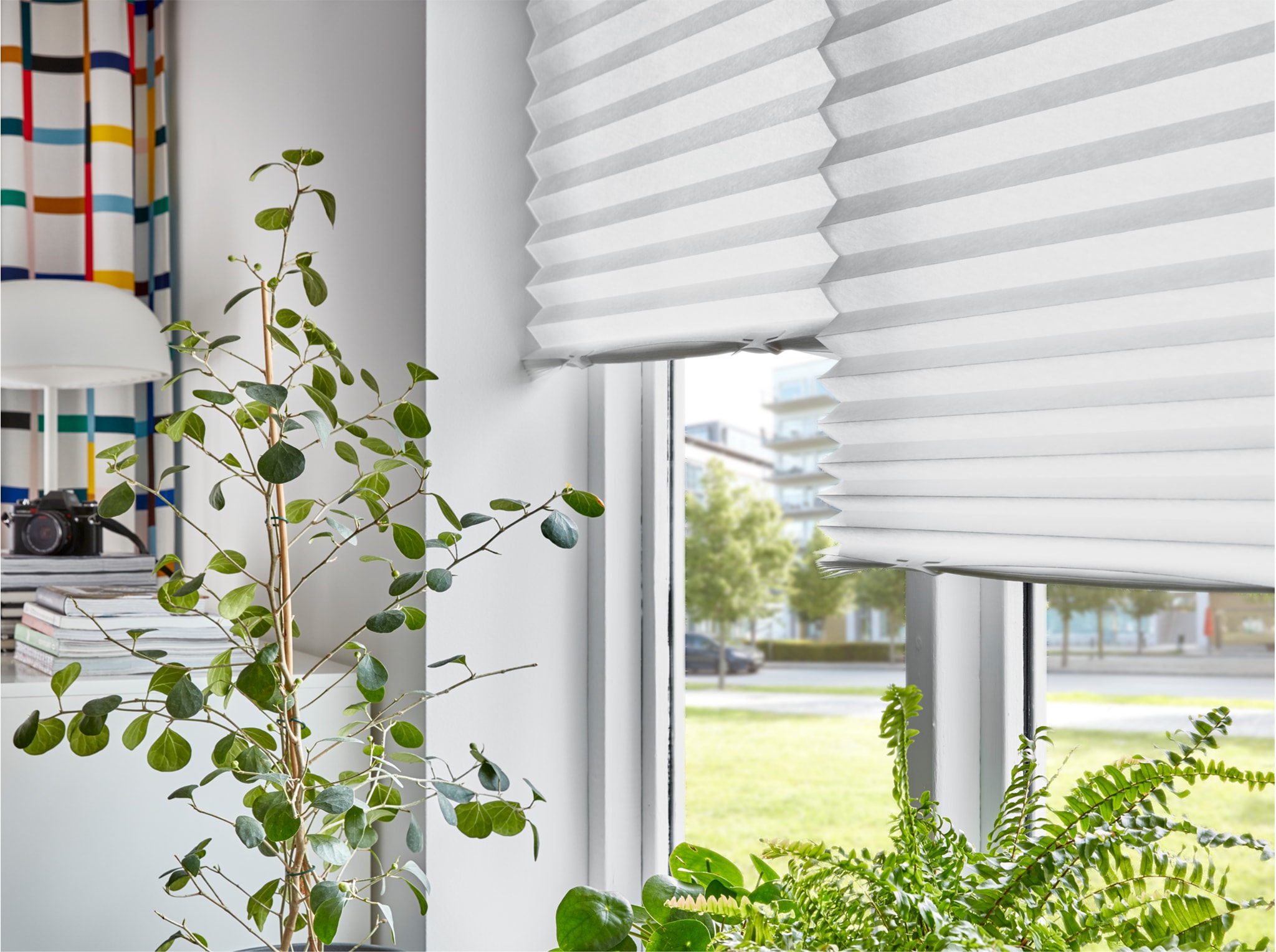 Get rid of harsh sun rays while maintaining a cosy light in the room with affordable SCHOTTIS. No drilling is needed, and you can easily cut them to fit your windows perfectly.