A living room filled with cosiness and warmth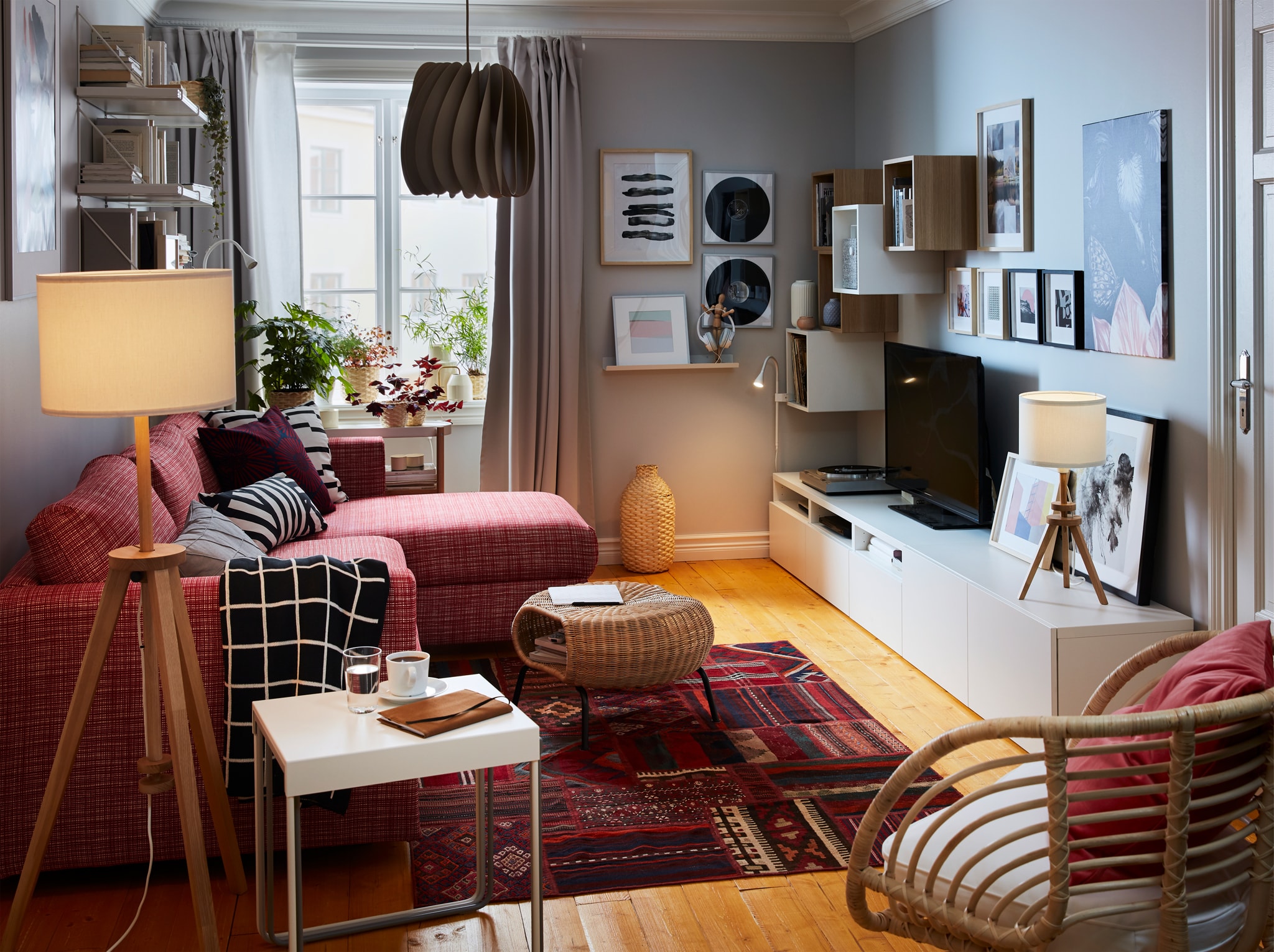 Relax in a living room that's filled with warm textiles and materials, well-thought-out lighting, and curtains that give privacy and prevent harsh sunlight from shining in.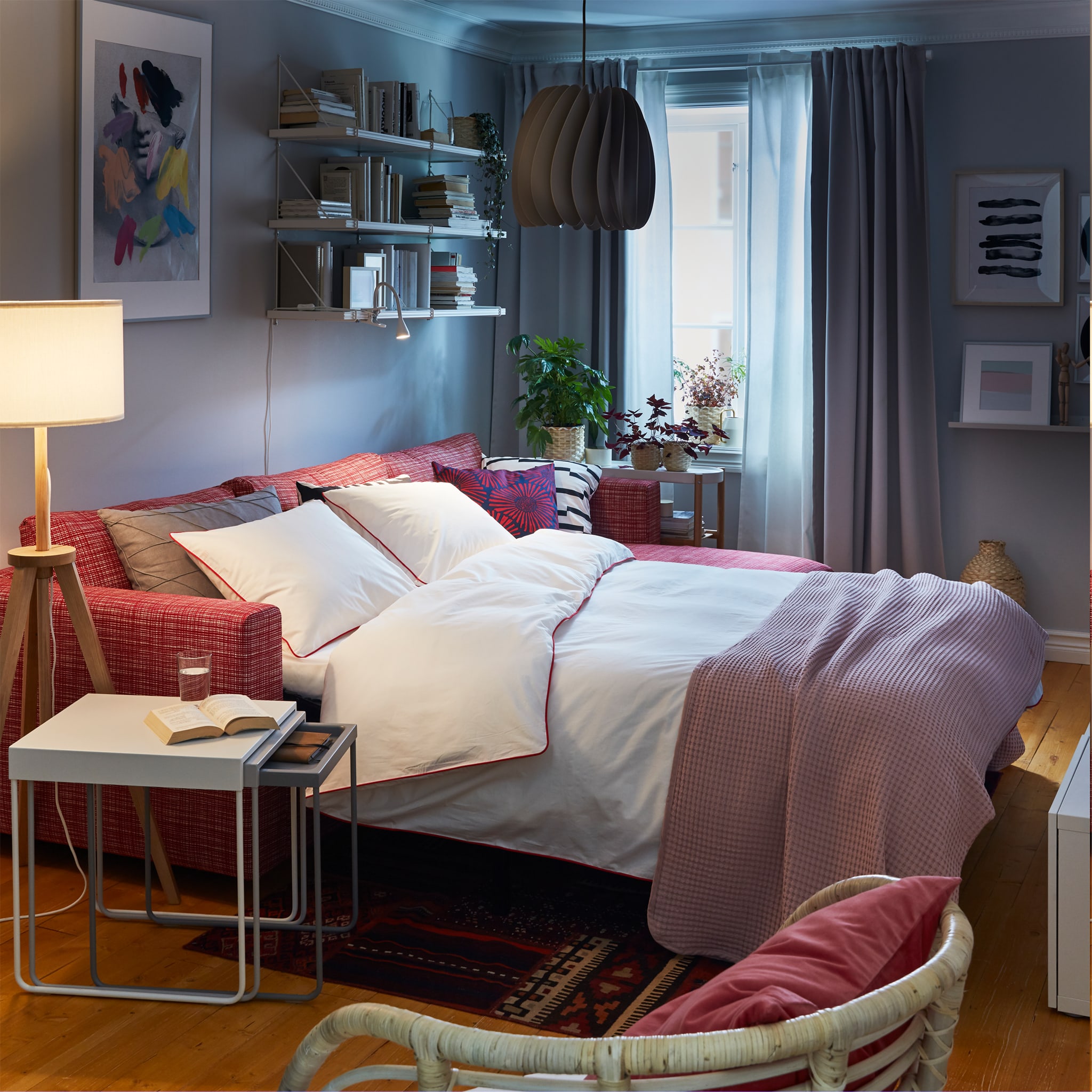 Turning a cosy living room into an even cosier bedroom is easily achieved with a spacious sofa-bed, comfortable bed textiles and a side table that is used as a bedside table.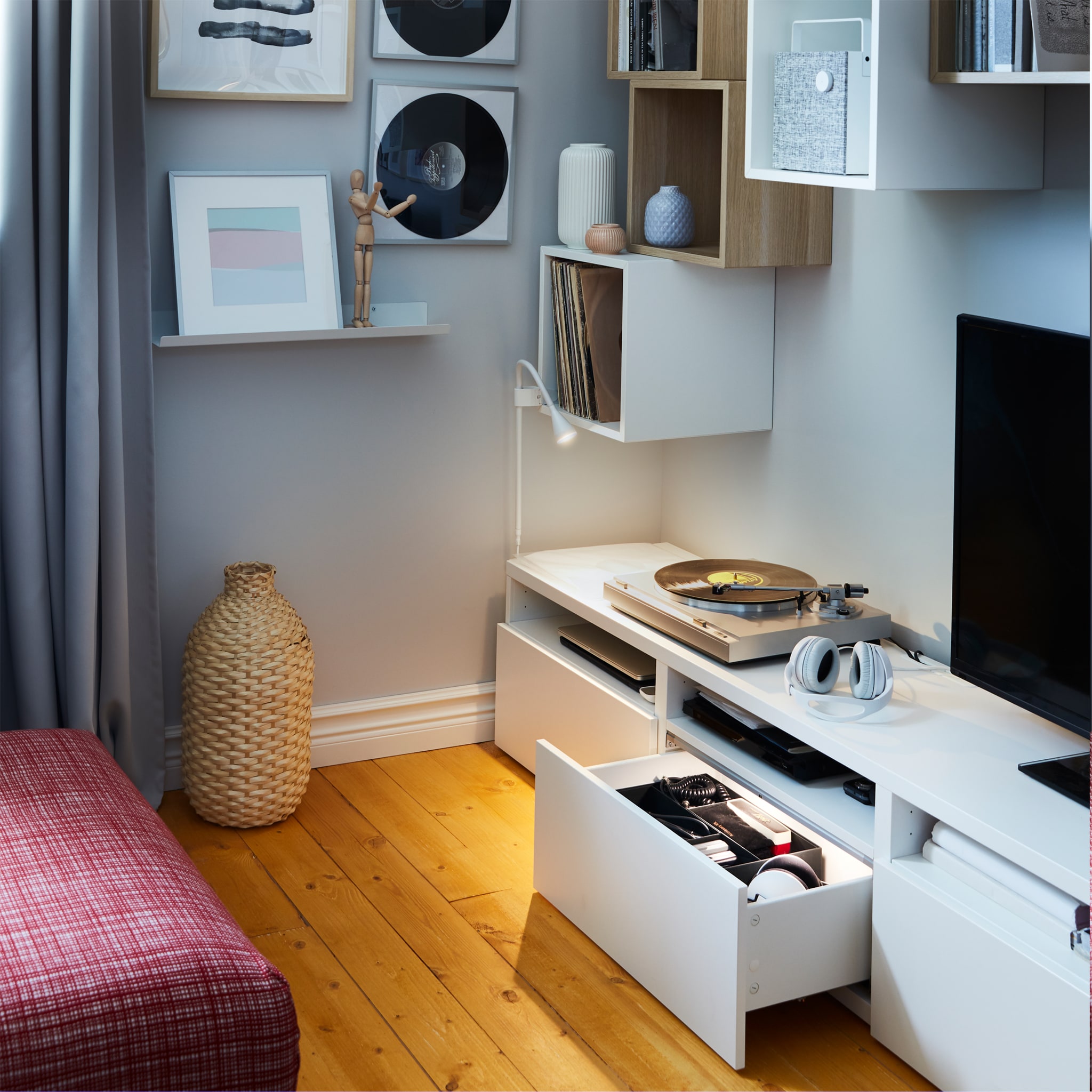 Make things easy to find, even if the rest of the room is dark and cosy. Small lighting by the TV bench illuminates your media devices while lighting strips installed in your drawers help you find what you're looking for.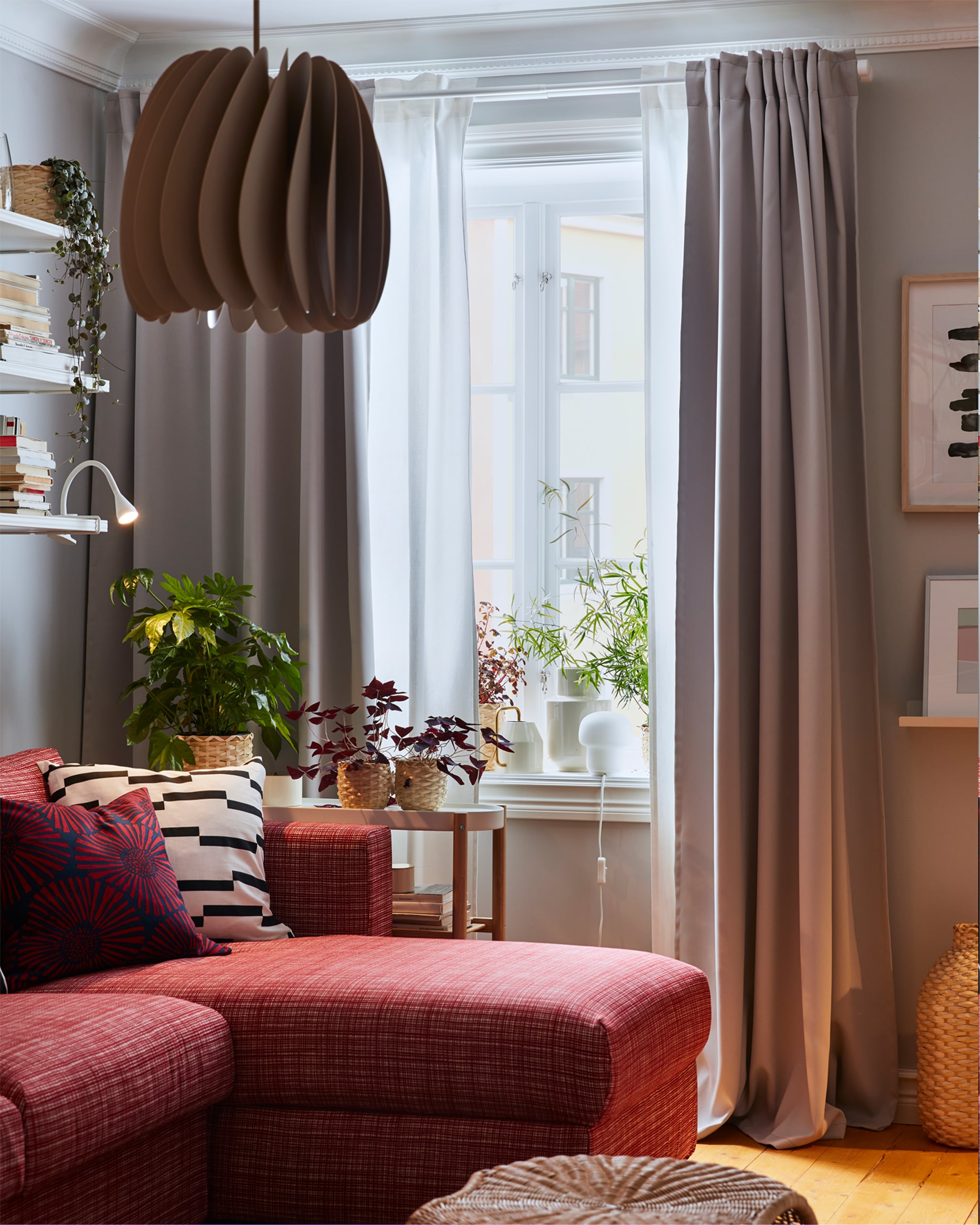 Prevent reflections on the TV during the day, and get a darkened room when it's time to sleep in the sofa-bed – two kinds of curtains let you customise the incoming light in your living room.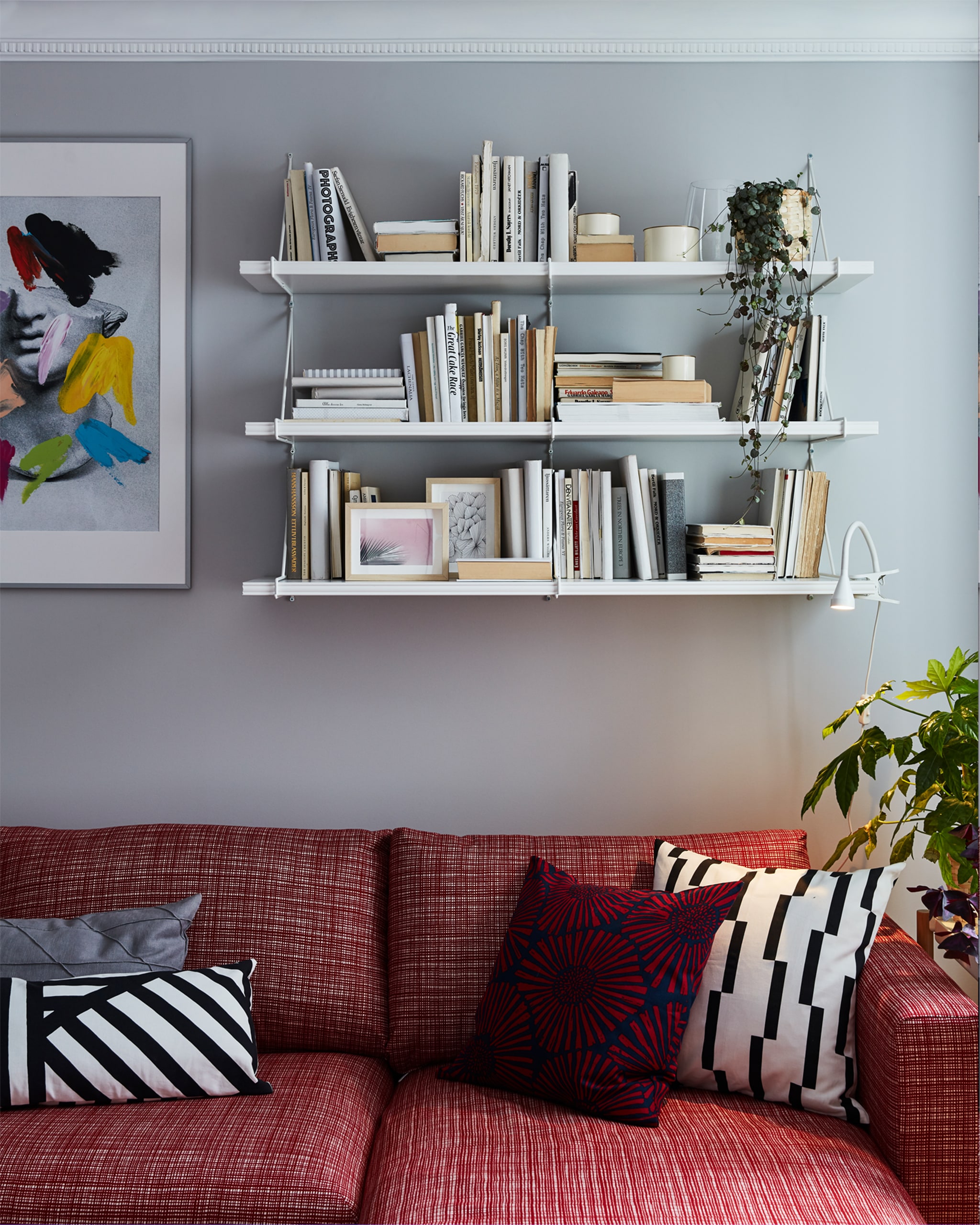 The BERGSHULT/PERSHULT combination offers lots of room for your books and decorative items while being shallow enough to be mounted behind your sofa – no need to worry about bumping your head!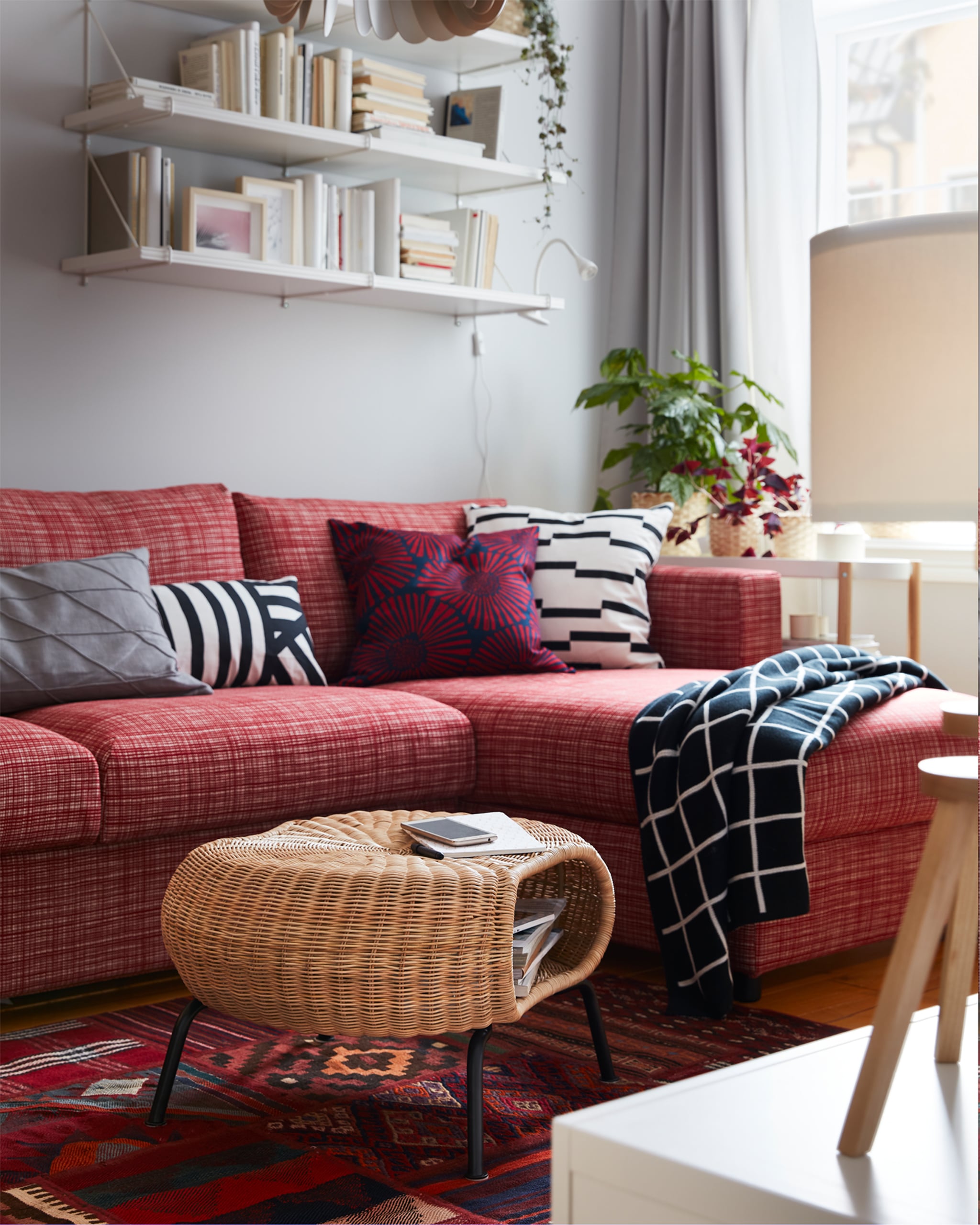 GAMLEHULT is a footstool with storage that can be used in many ways: as a footstool (of course!), as an extra seat and as a coffee table. And it's light-weight too, so it's easy to move whenever needed.