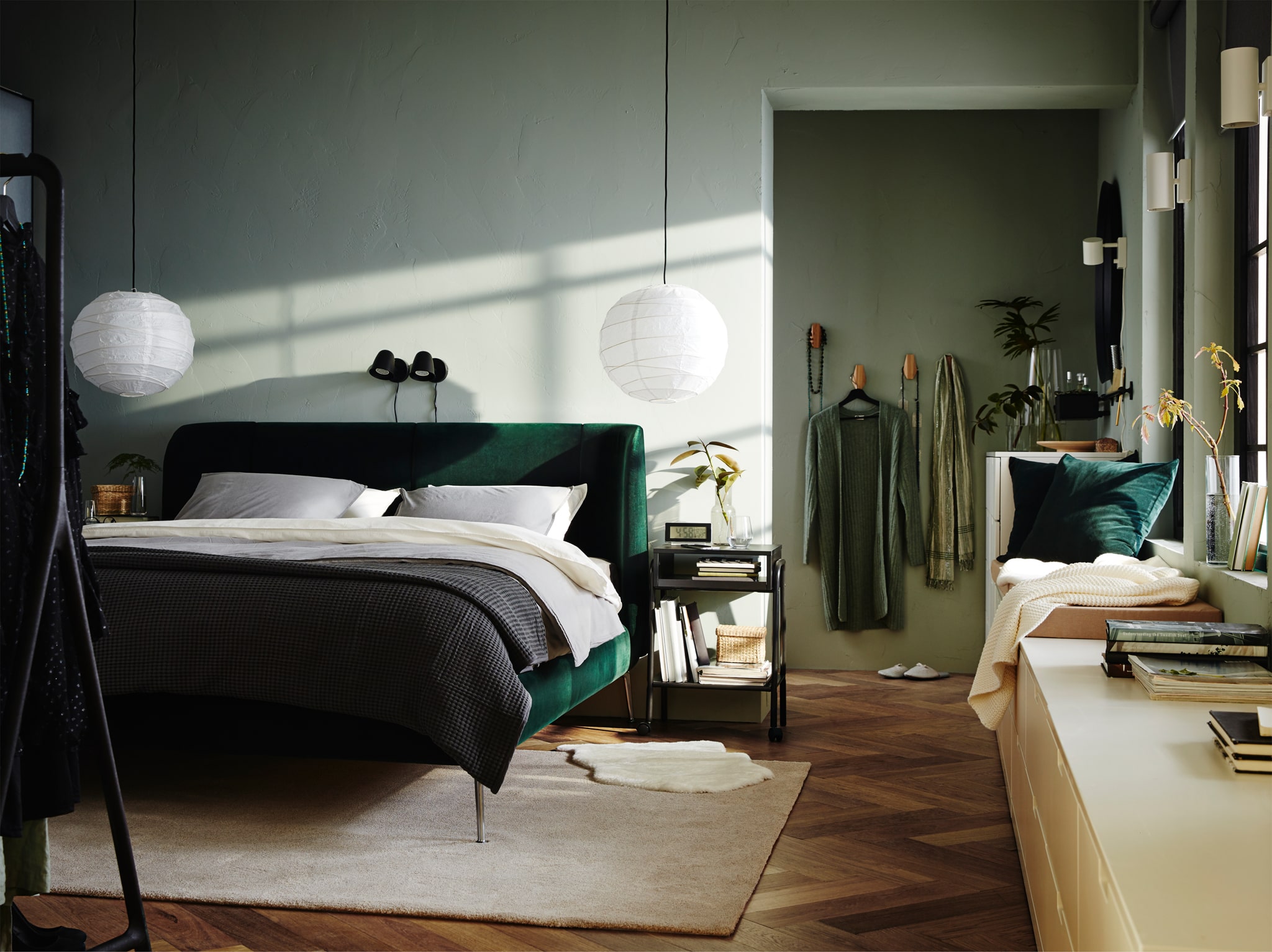 A space for recharging moments and first-class sleep. Here's how to create a bedroom that improves your well-being in many ways, both day and night (and in style and comfort!).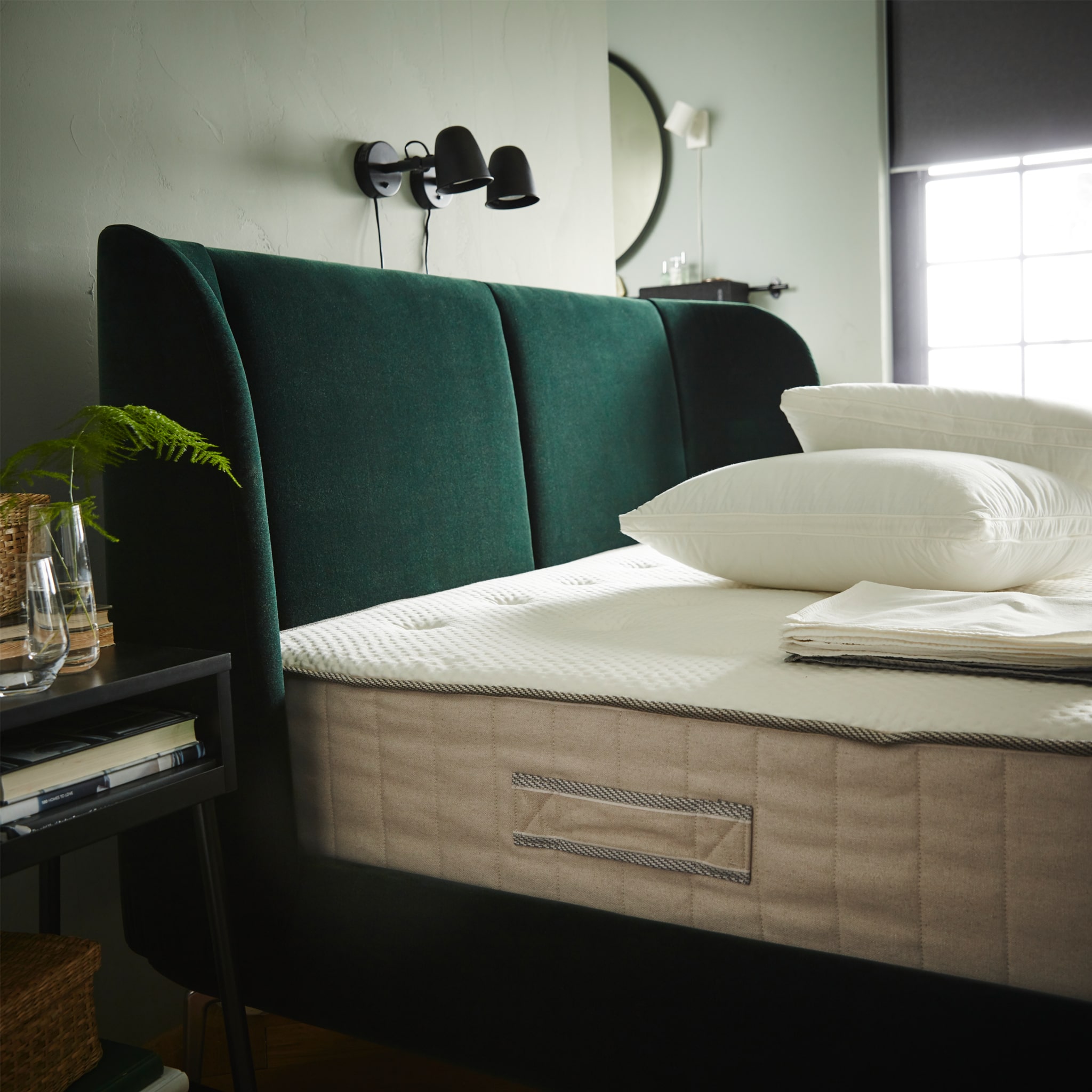 Make sure you spend enough time finding the perfect mattress, duvet, and pillow for your bed – the right choices make a huge difference to your sleep quality.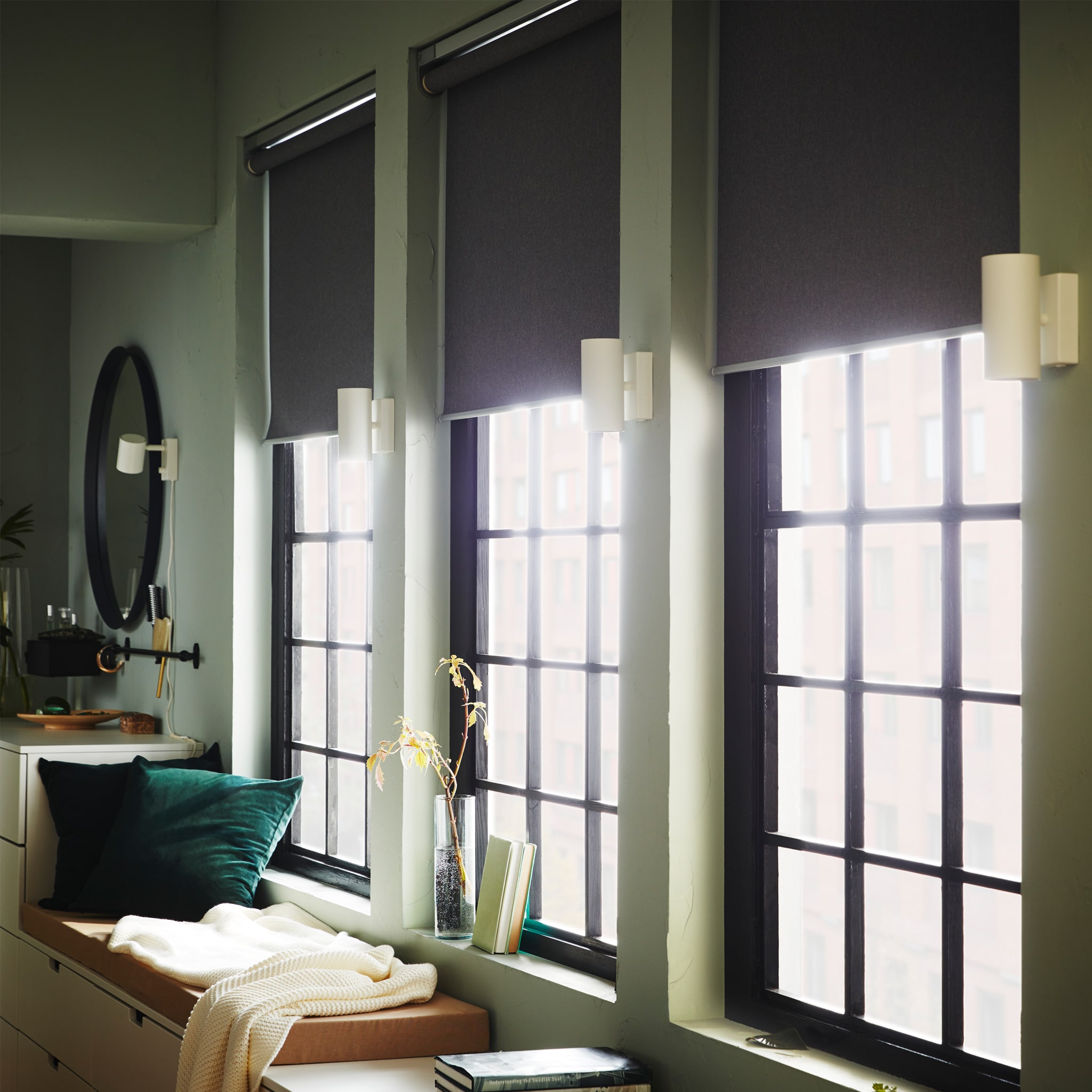 A complete block-out from the comfort of your bed: FYRTUR roller-blind comes with a remote control, but can also be controlled through Amazon Alexa, Apple HomeKit or Google Home.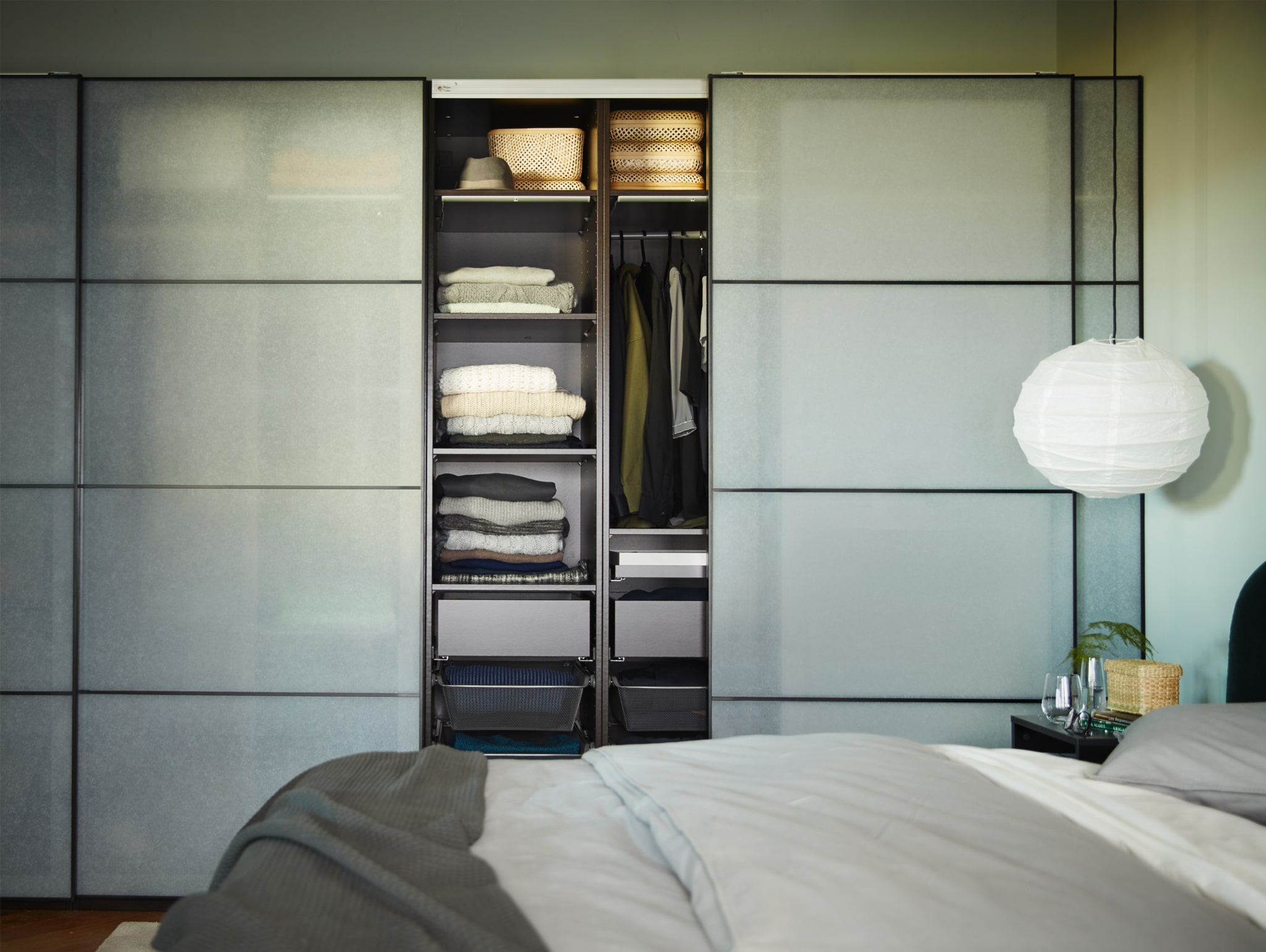 Tailor-made storage behind doors that suit your style – our PAX wardrobe can be built to fit your needs perfectly, and there are plenty of different doors to choose from.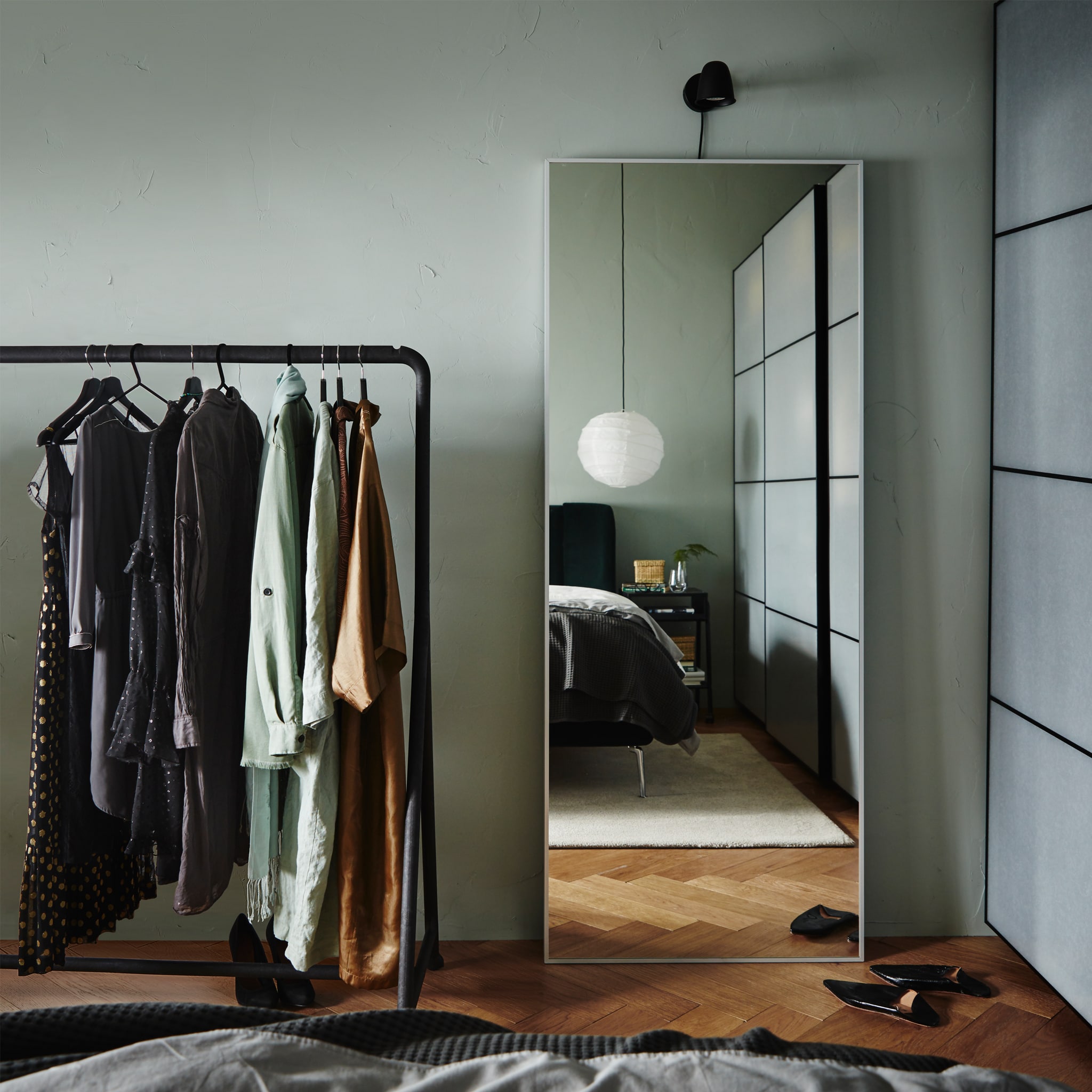 Provide your dressing corner with an extra-large mirror – it's not only useful for checking your outfit, but also for capturing light.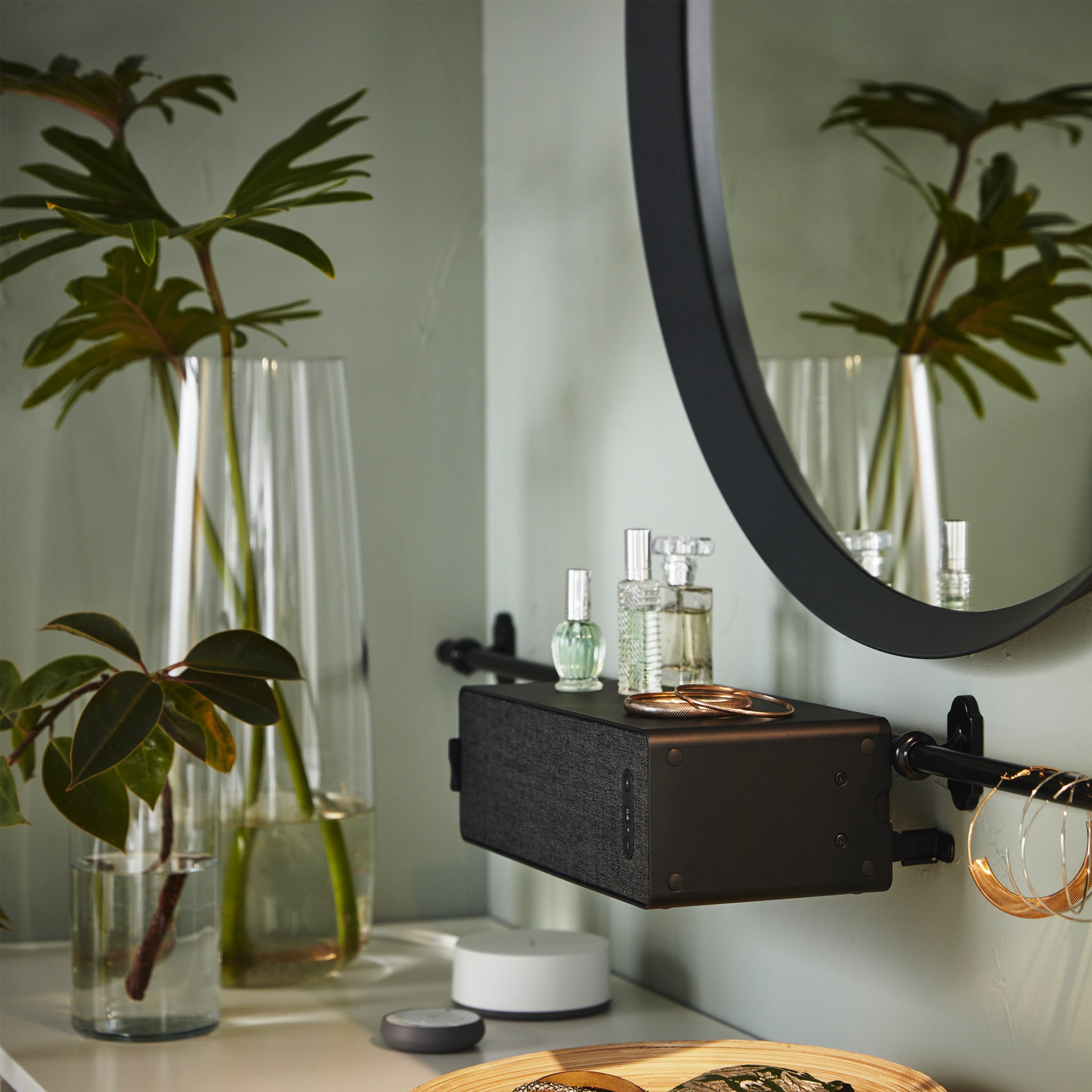 SYMFONISK WiFi speaker has a rich and vibrant sound that creates the right atmosphere at home, but it can be practical too: turn it into a shelf by adding a rail and hooks!