A bright and mood-lifting hallway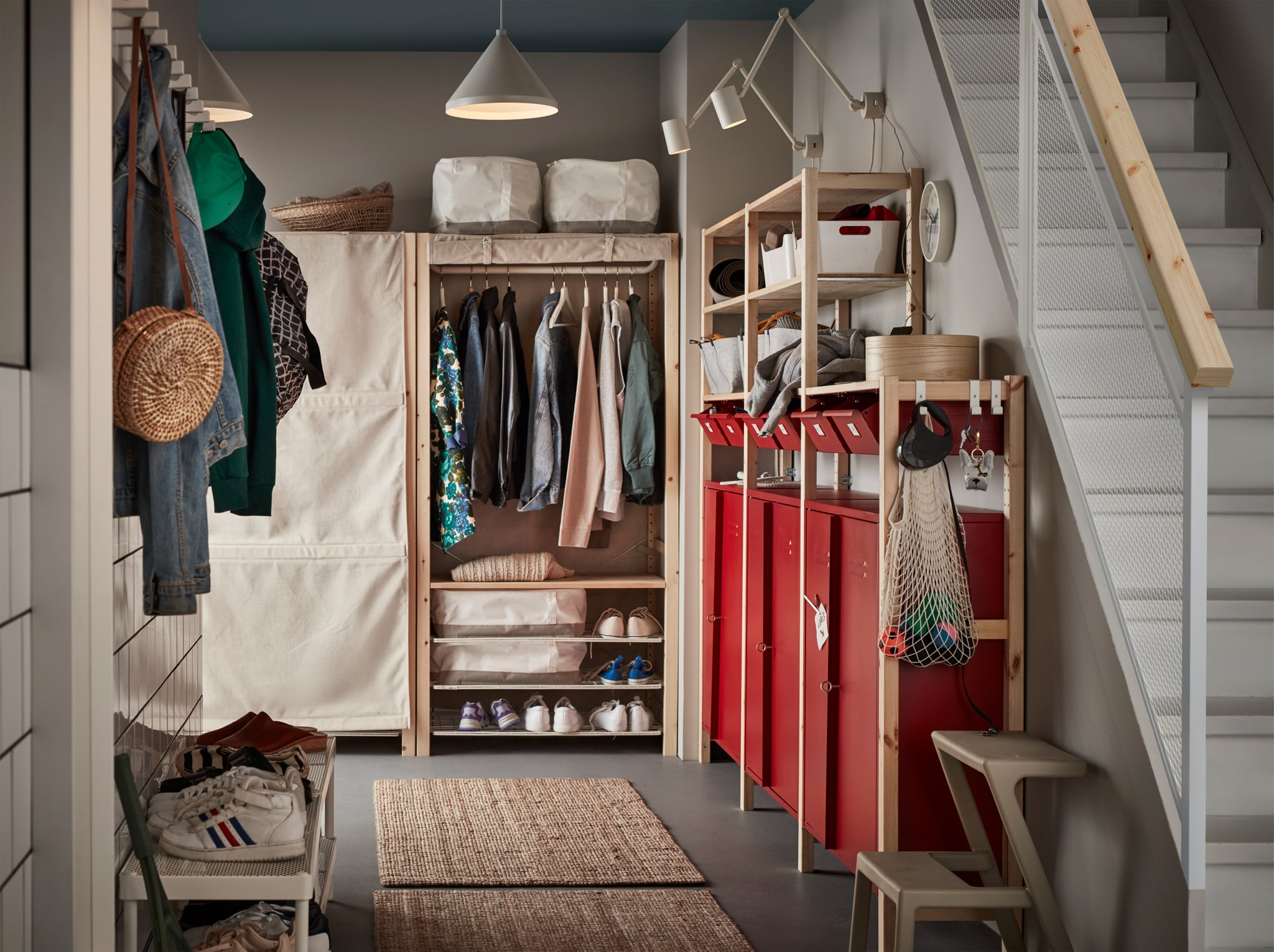 Good lighting, dedicated storage for each family member and cabinets in a cheerful red colour creates a warm and welcoming hallway that's nice to come home to.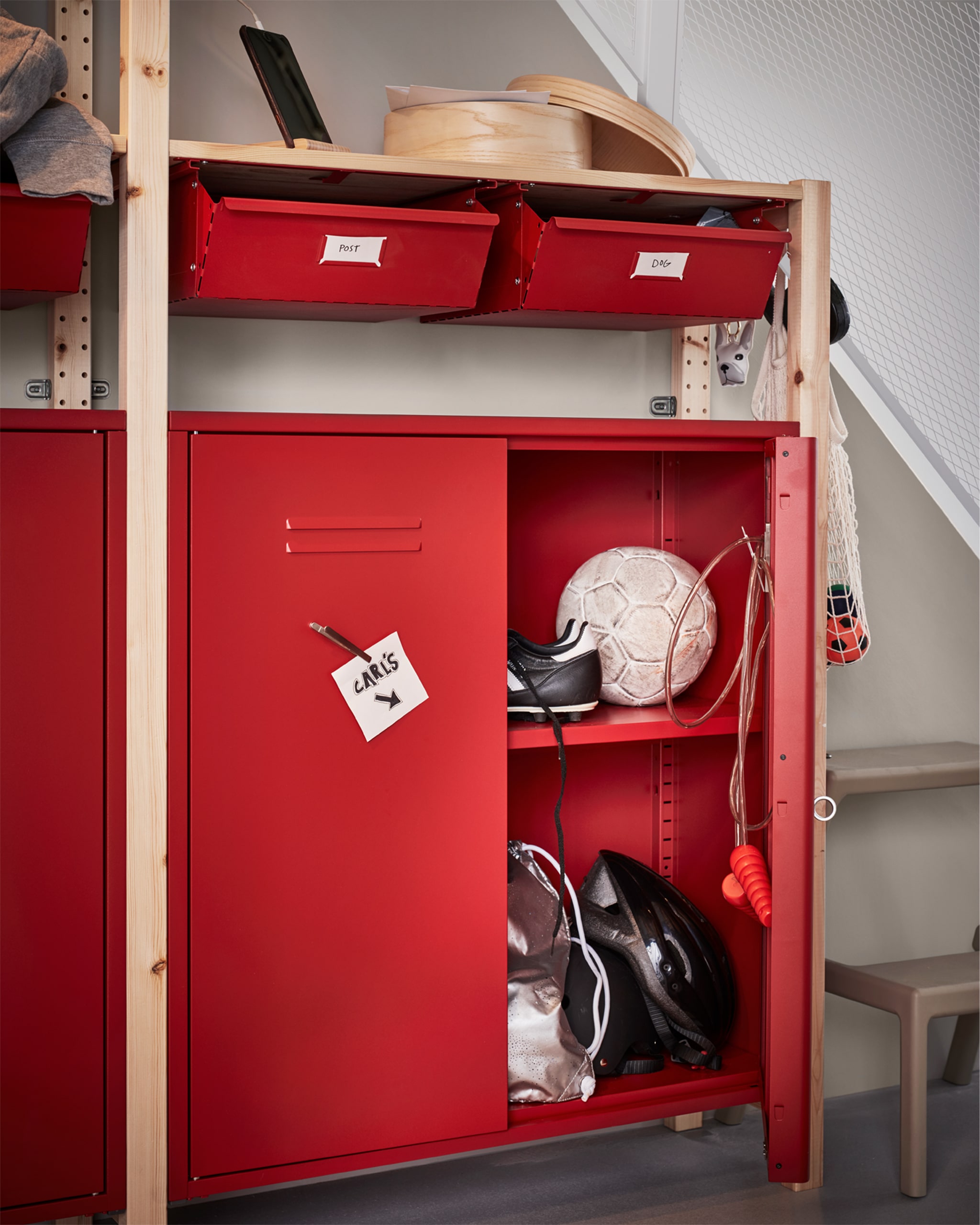 IVAR can be customised, so it becomes a shelving unit that fits perfectly in any kind of space, like your hallway. The red metal of the cabinets and drawers add a fresh look while offering spacious storage for each family member.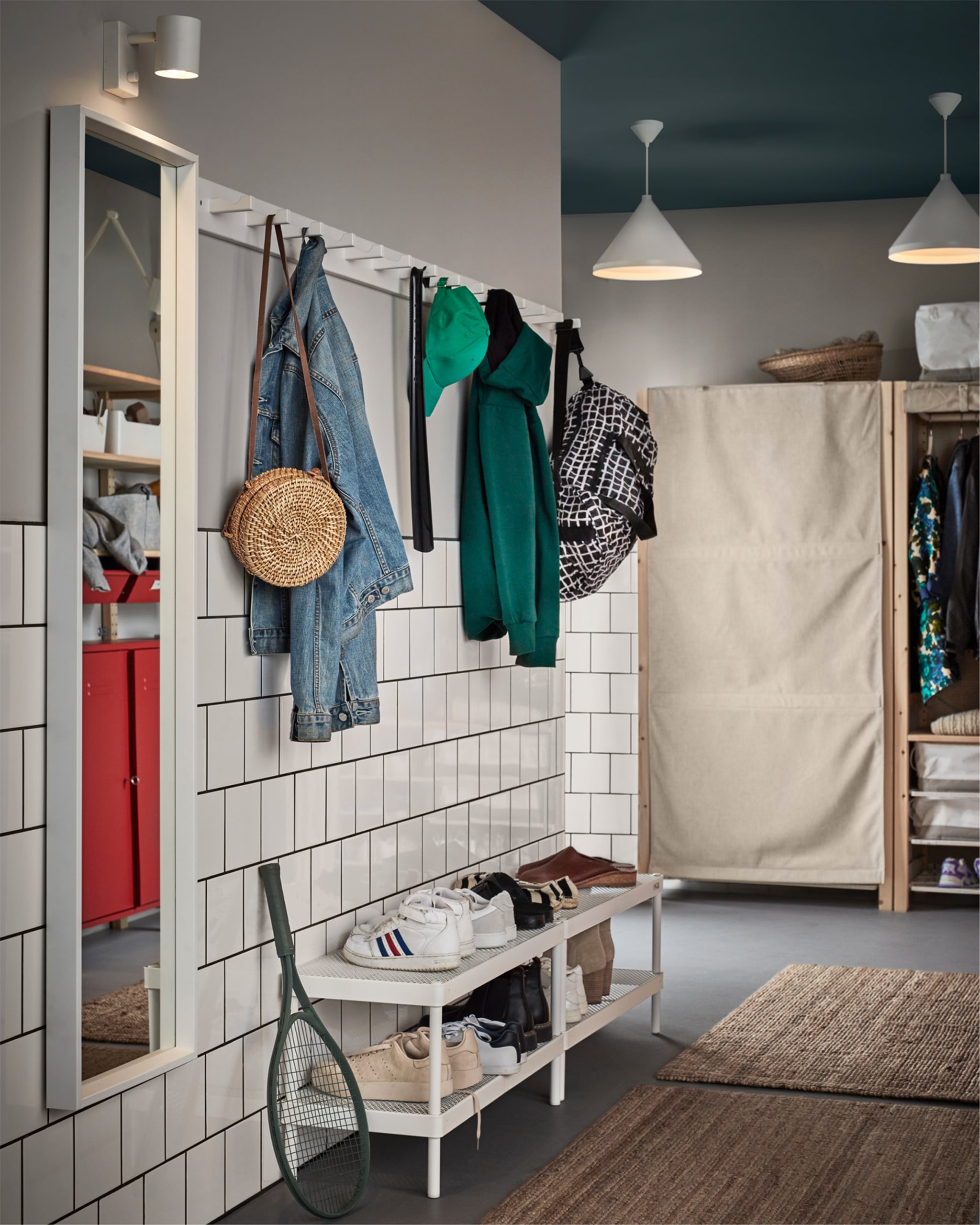 IVAR offers many kinds of different storage, like wardrobes! Customise them with the help of clothes rails, and wire shelves so they fit your needs and roll down the beige covers when you want a more uncluttered look.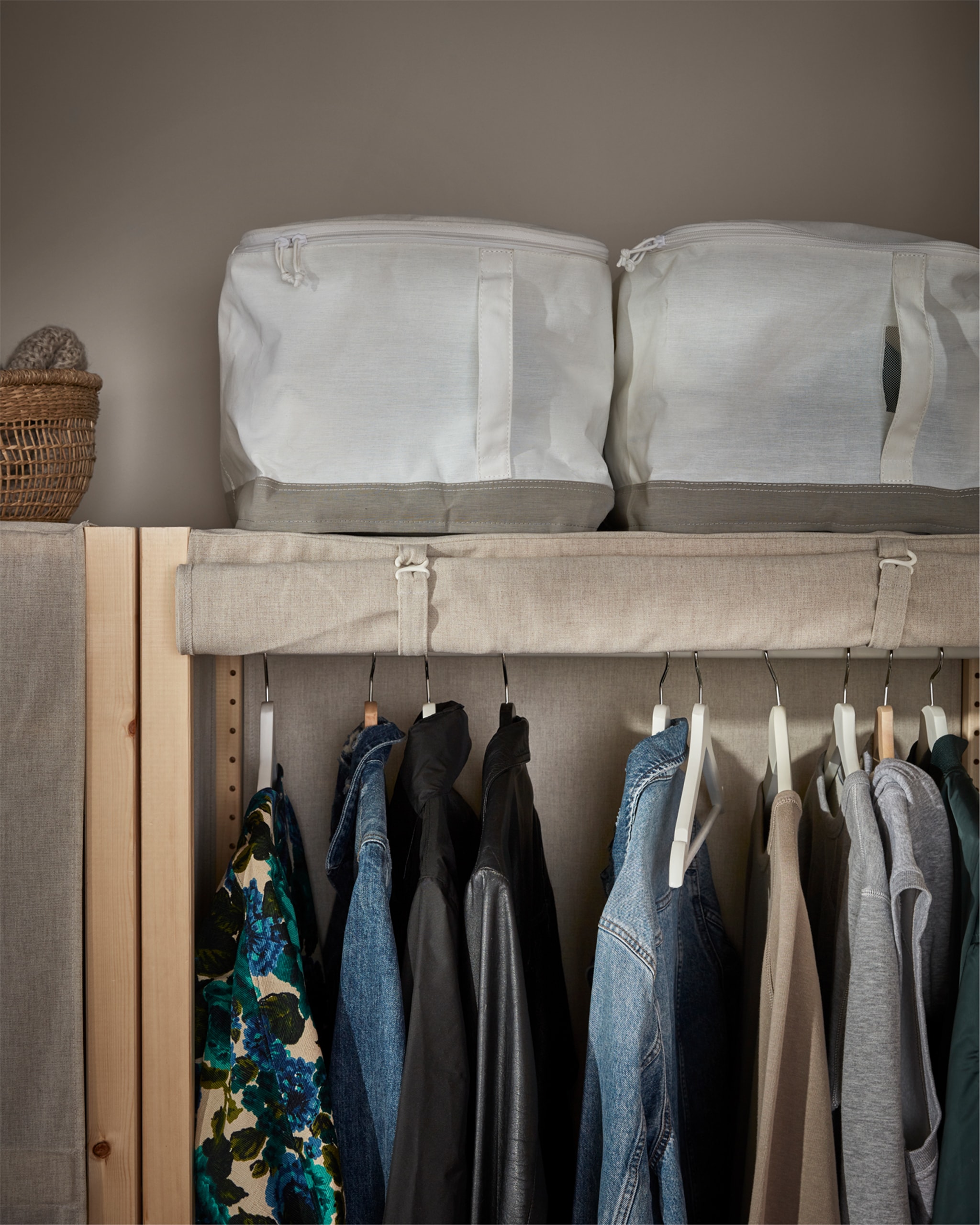 Keep your seasonal clothes fresh with the help of storage cases that have ventilation nets – LACKISAR allows air to circulate while keeping your storage dust-free.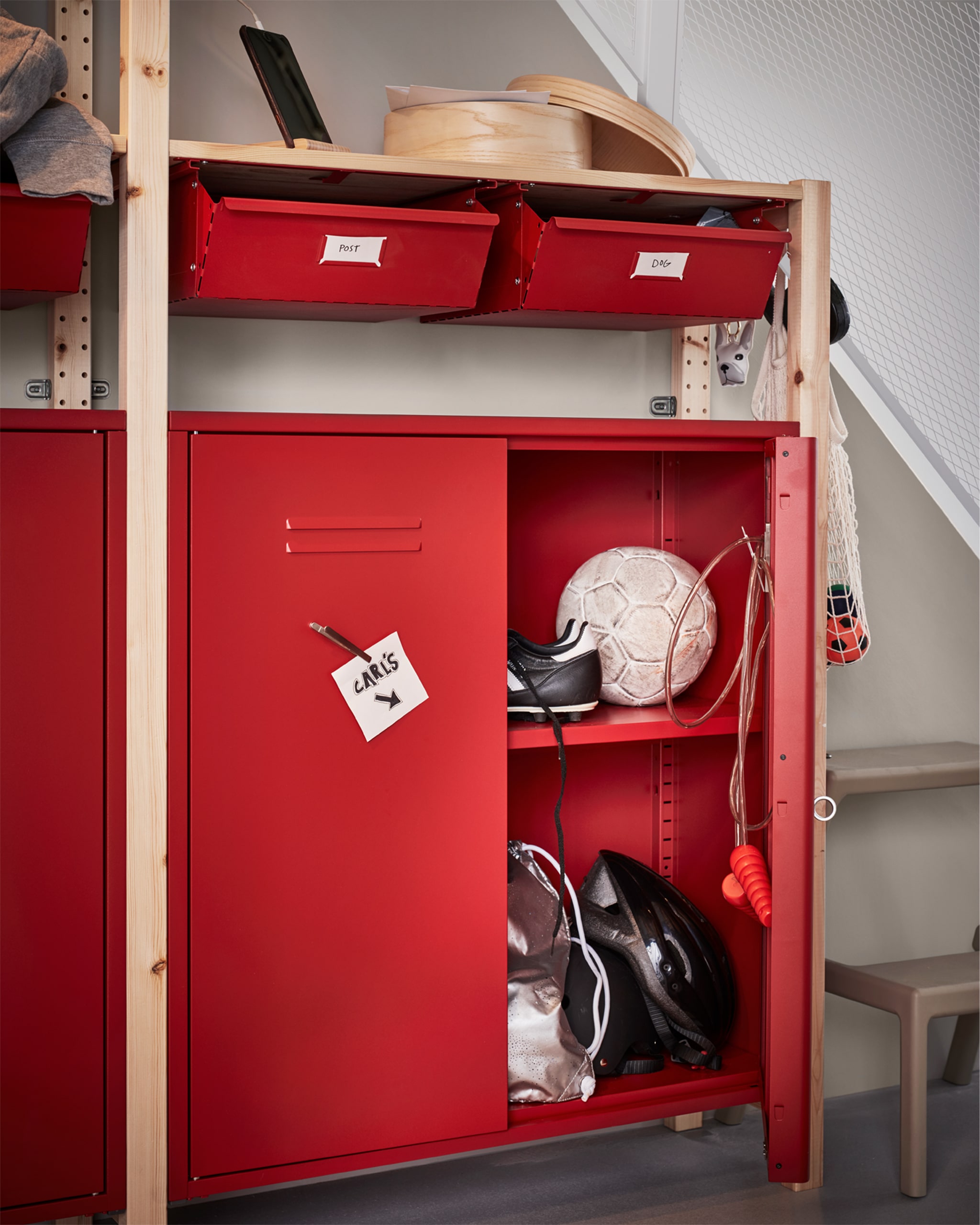 Dedicate storage to each family member by writing names on paper notes and attach them on magnetic clips. KUNGSFORS can be used on the inside of the metal doors of IVAR too, perfect for smaller items that often get lost.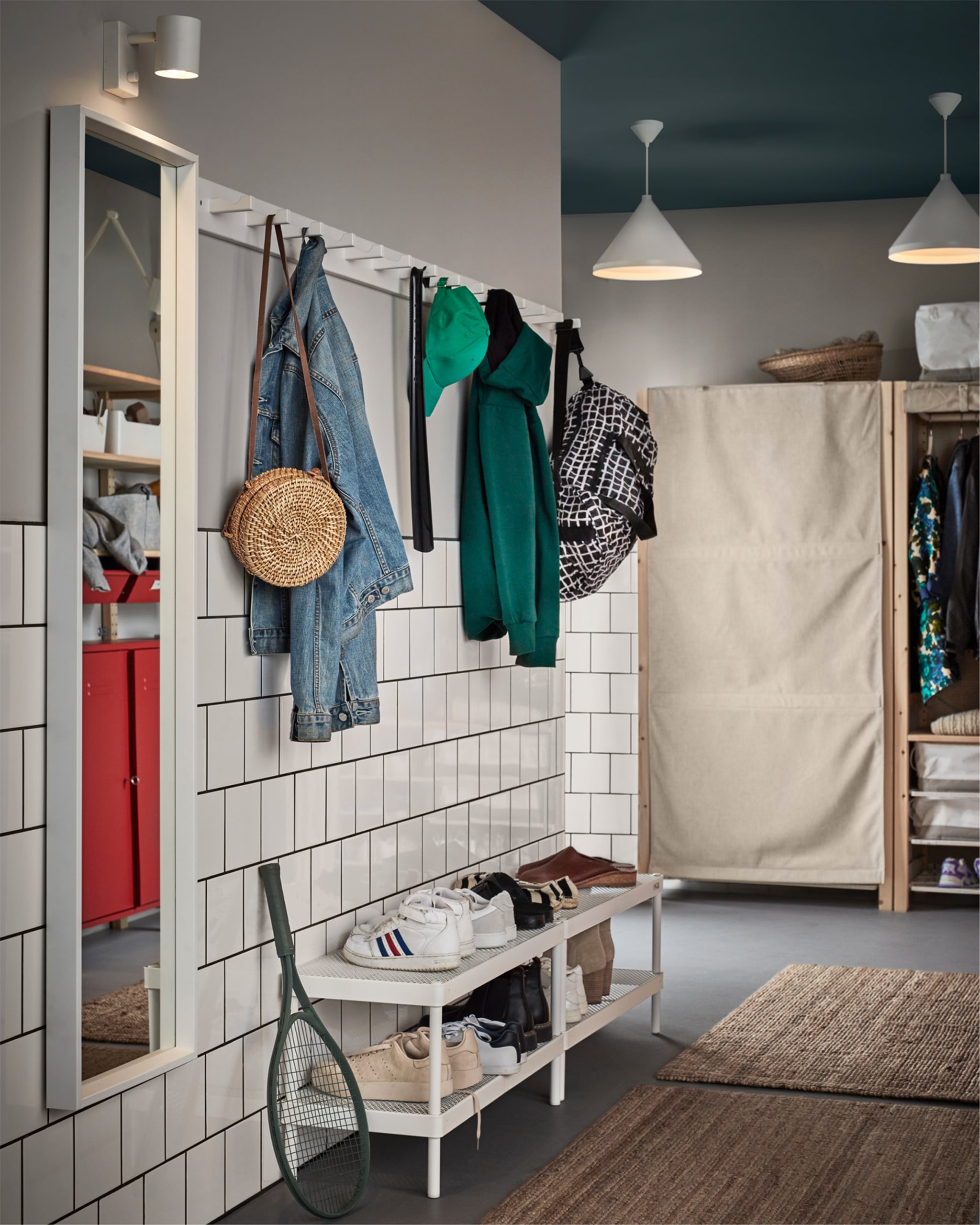 Keep the family's most frequently used shoes, jackets and accessories close by the door for quick access when it's time to leave the house – open shoe racks together with racks with knobs is a smart grab-and-go solution!