A bedroom where sweet dreams are made
Step inside this bedroom that's a true sanctuary where coordination and comfort meet and give you a place where you can rest, recharge, and sleep really, really well.
HAUGA upholstered bed frame has a beautifully clean and classic look, and it offers a nice backrest when you want to sit and relax in bed.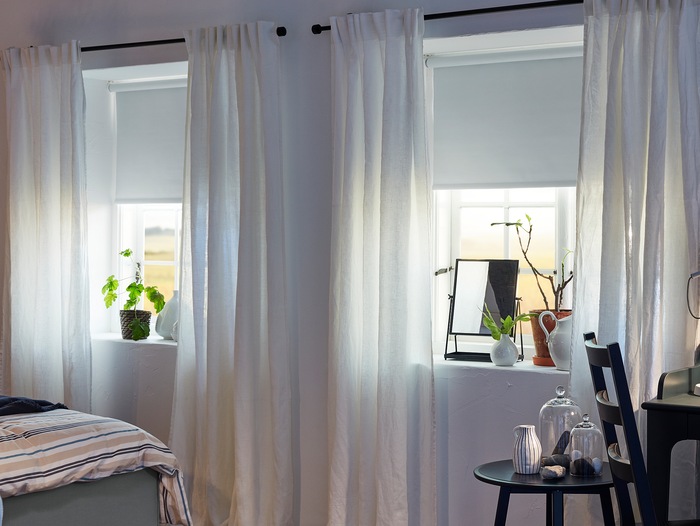 Linen curtains let the light shine through nicely while block-out roller blinds give you the best conditions for a good night's sleep.
HEMNES has a timeless design, and the wide HEMNES range makes it possible to create a coordinated look in the bedroom – and the rest of the home!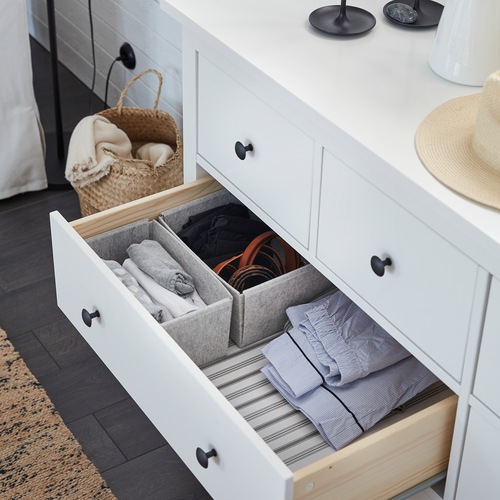 Closed storage helps to achieve an uncluttered and clean bedroom look, while nicely organised drawers give an extra sense of calmness and well-being.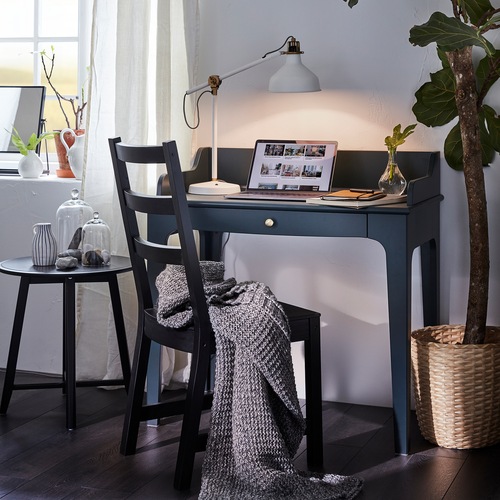 A stylish desk in your bedroom provides you with a dedicated space for some well-deserved and relaxing me-time.