A bathroom with behind-the-scenes storage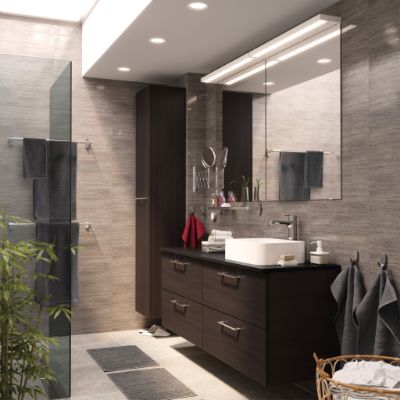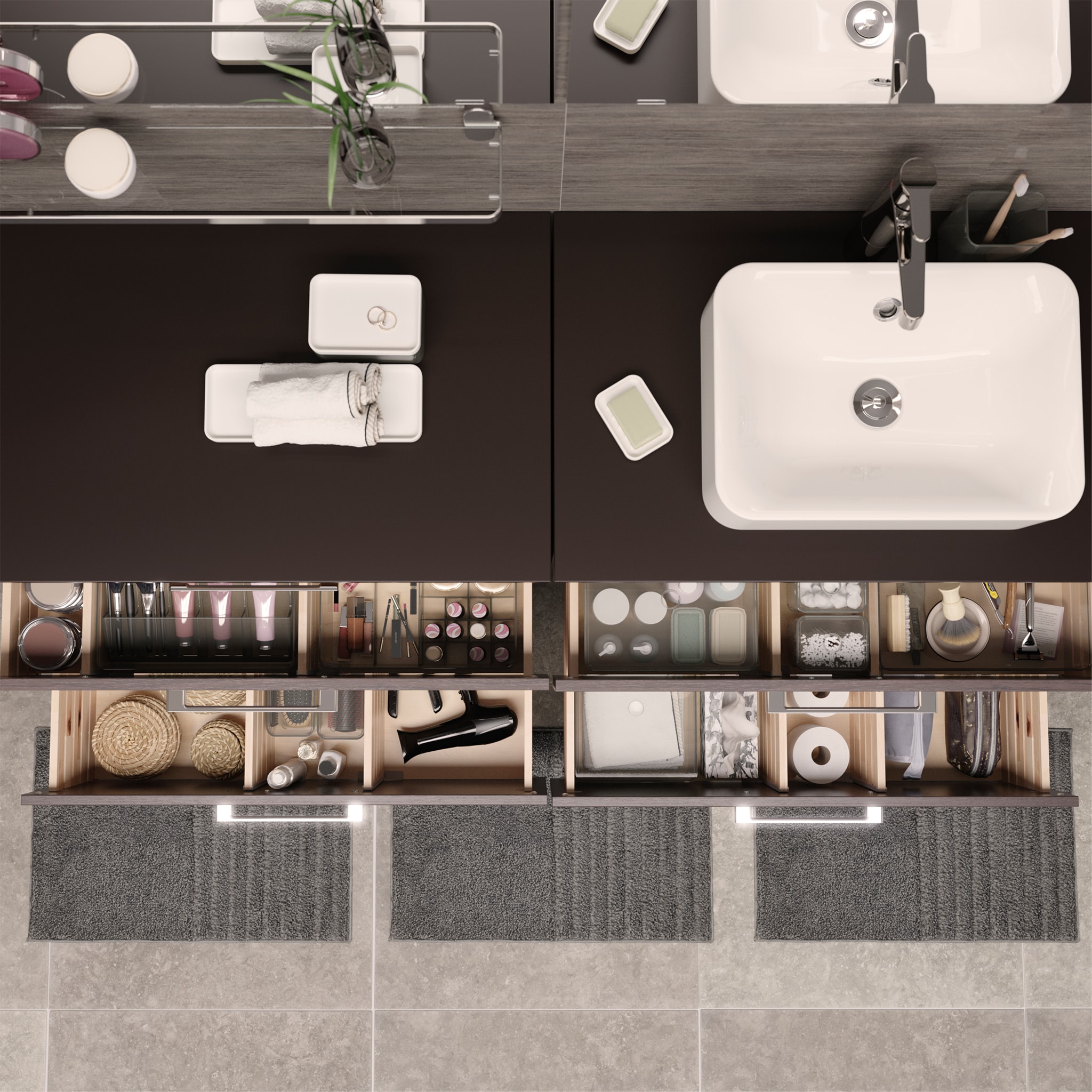 Spacious bathroom drawers provide generous storage for everything you want close at hand by the bathroom mirror. And with see-through boxes, like GODMORGON, everything will be super easy to find as well.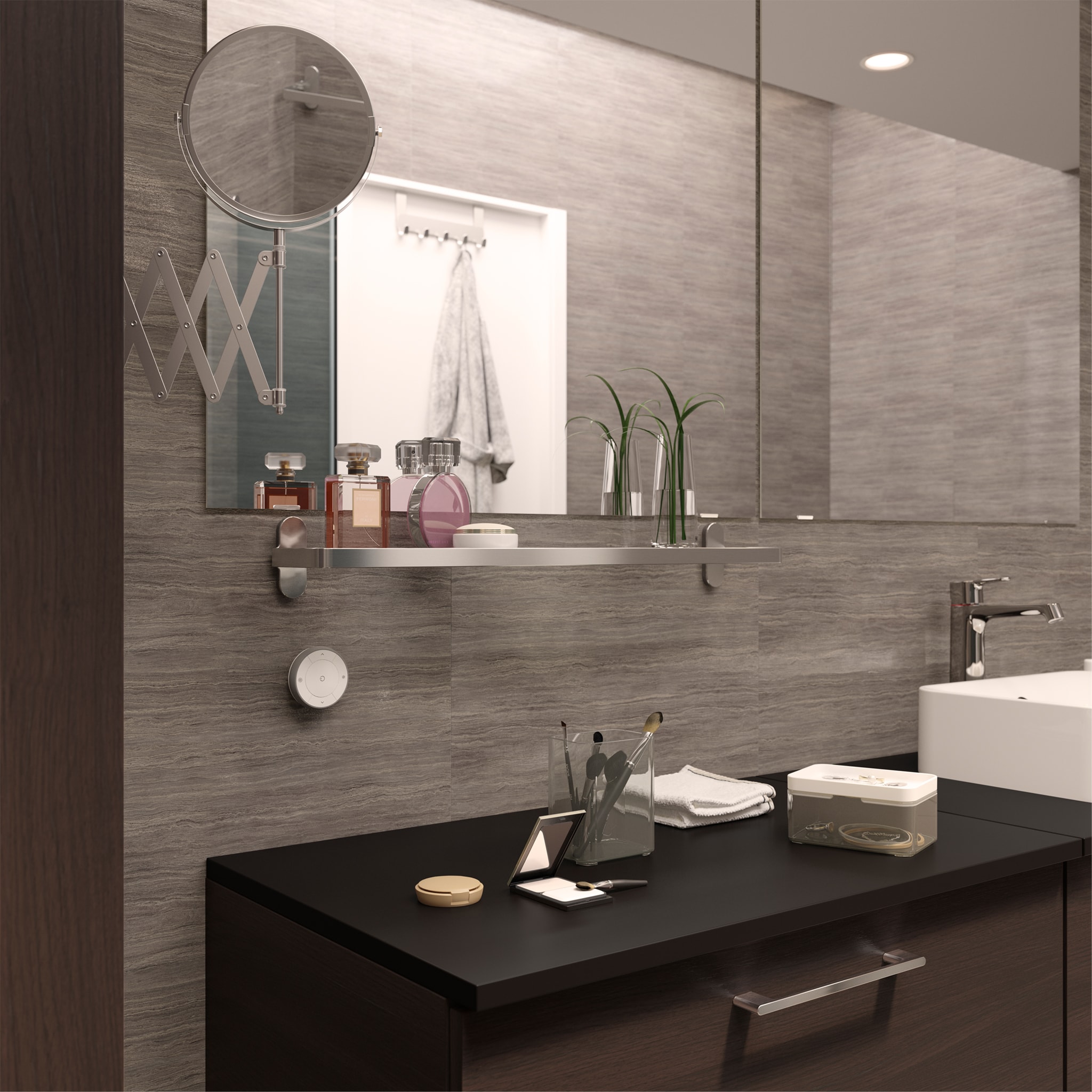 A glass shelf right by your mirror gives you quick access to your favourite perfumes, but it can be a stylish addition in your bathroom too – just add some decorative items on it as well.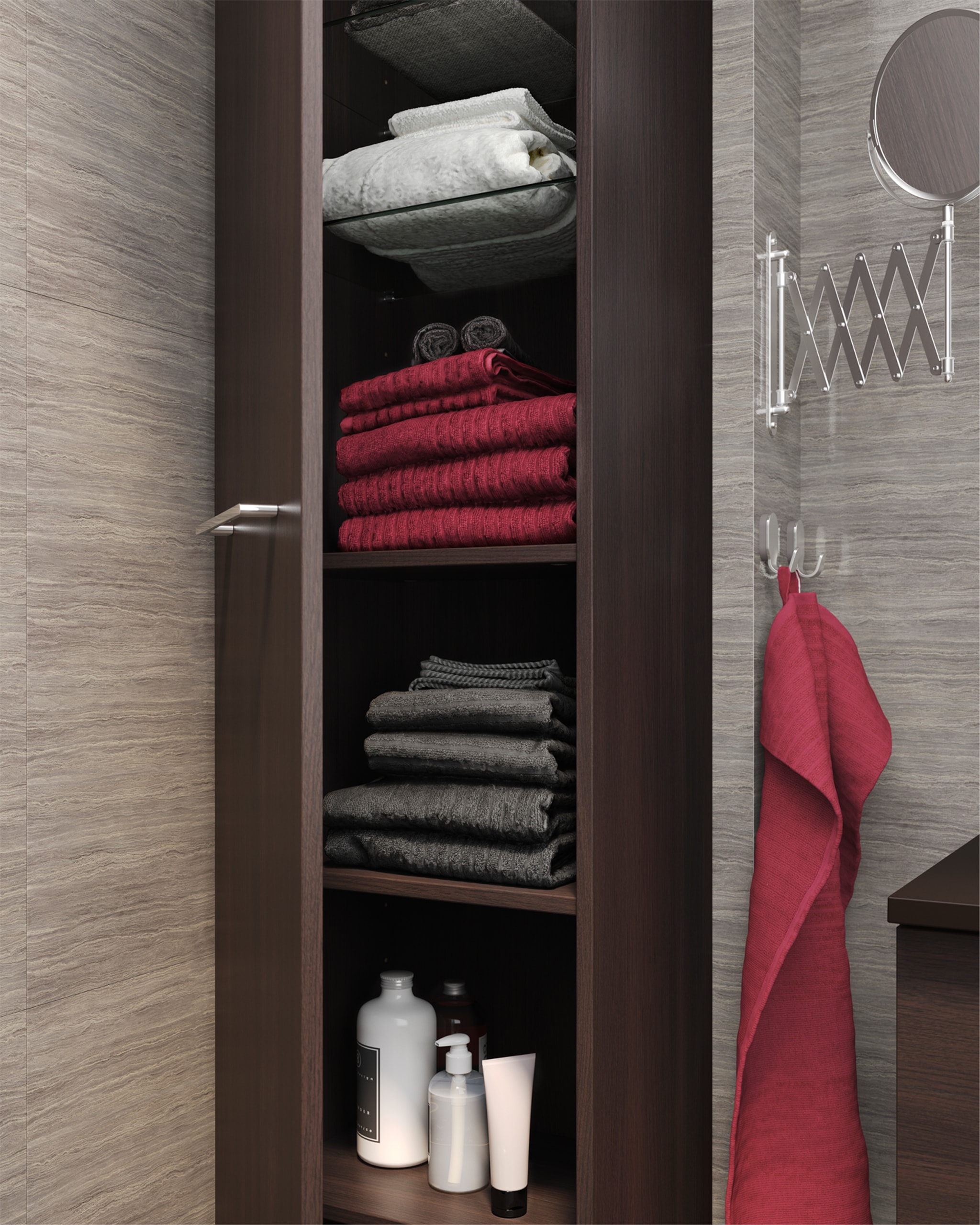 A high cabinet, like GODMORGON, offers plenty of storage for your extra towels, shampoos, shower gels and more while you can maintain an uncluttered look in your bathroom.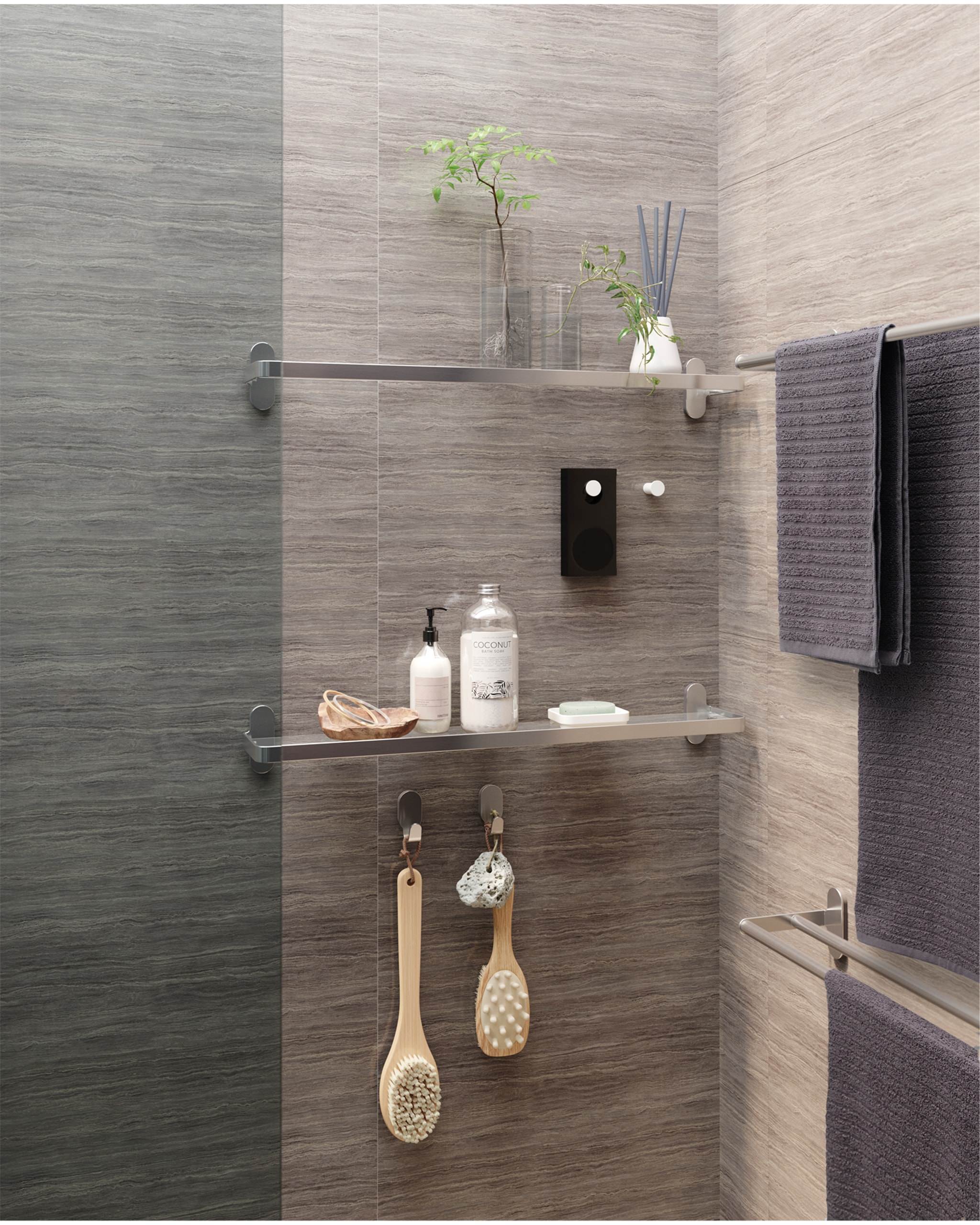 Small and practical, but big when it comes to sound! ENEBY is a portable Bluetooth speaker that you can bring around your home – hang it next to your shower and enjoy some upbeat tunes in the morning.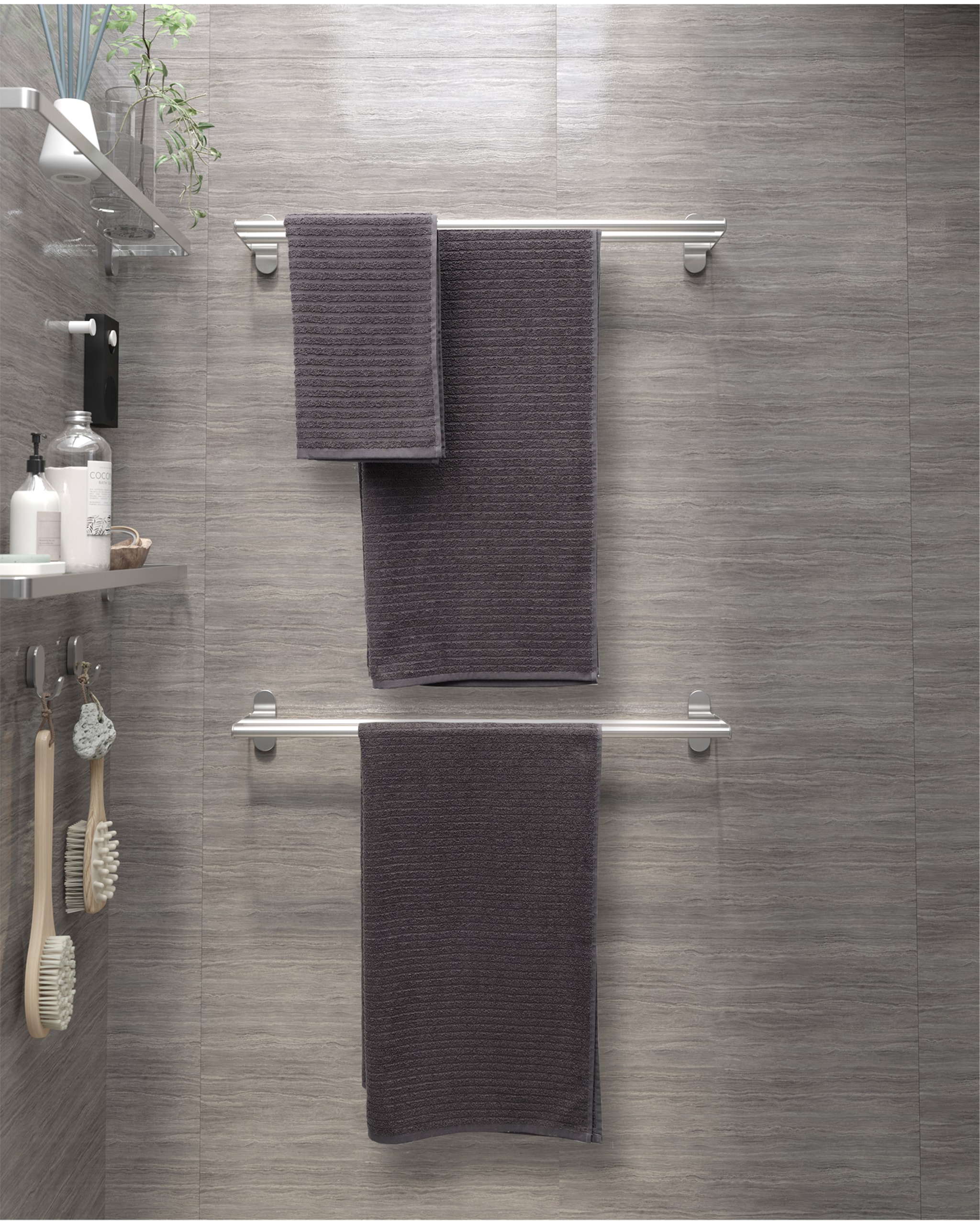 Mount two towel rails in your bathroom to make room for both your and your partner's towels. BROGRUND is shallow, so the towel rails will not be in the way even if you choose to mount them right next to the shower.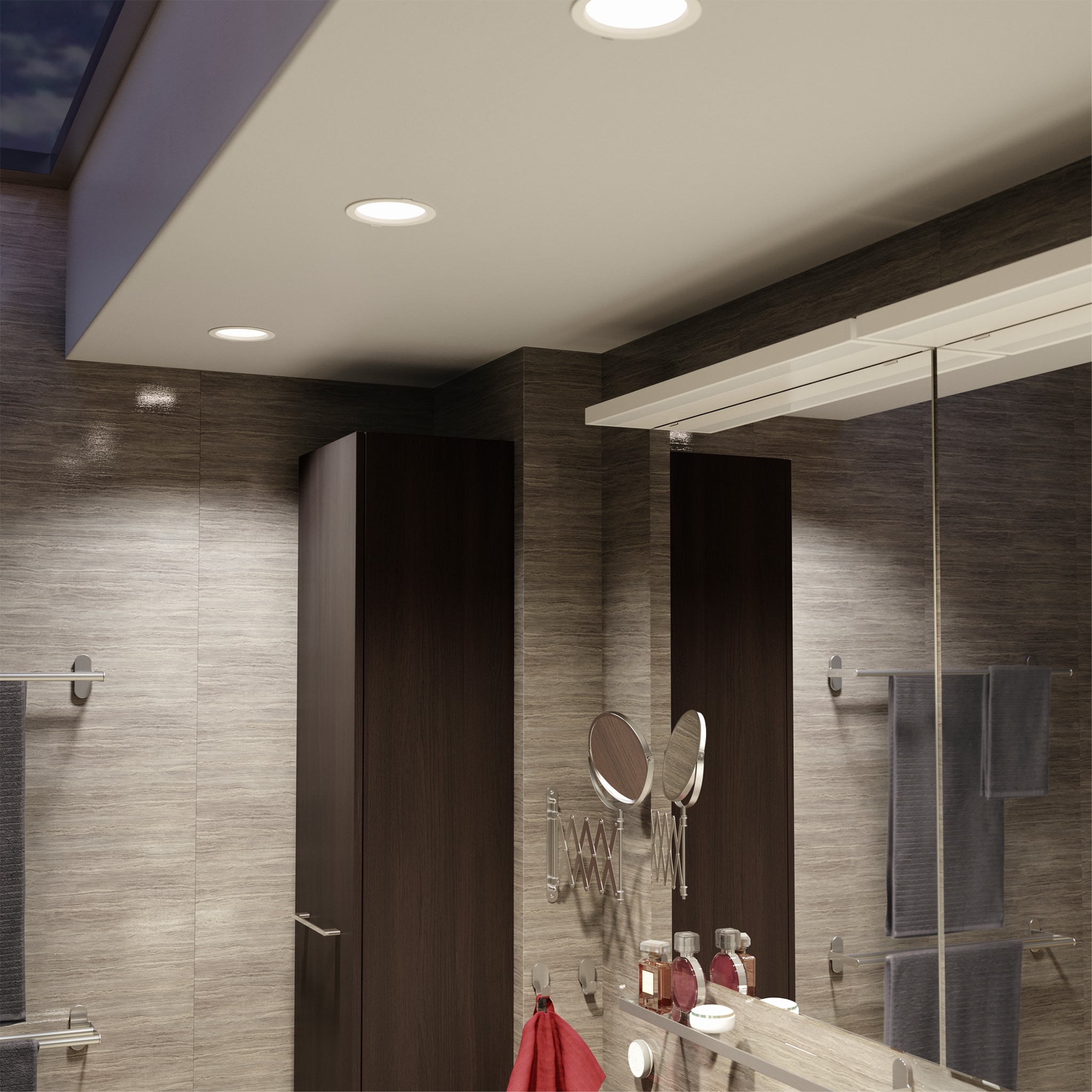 Bright lighting when you get ready in the morning, or cosy mood lighting when it's time for a relaxing shower? You choose! LEPTITER LED spotlights are dimmable, and you can switch from warm to cool light in 3 steps. Adjust the lighting with TRÅDFRI remote control.