A 24-hour living room for the small family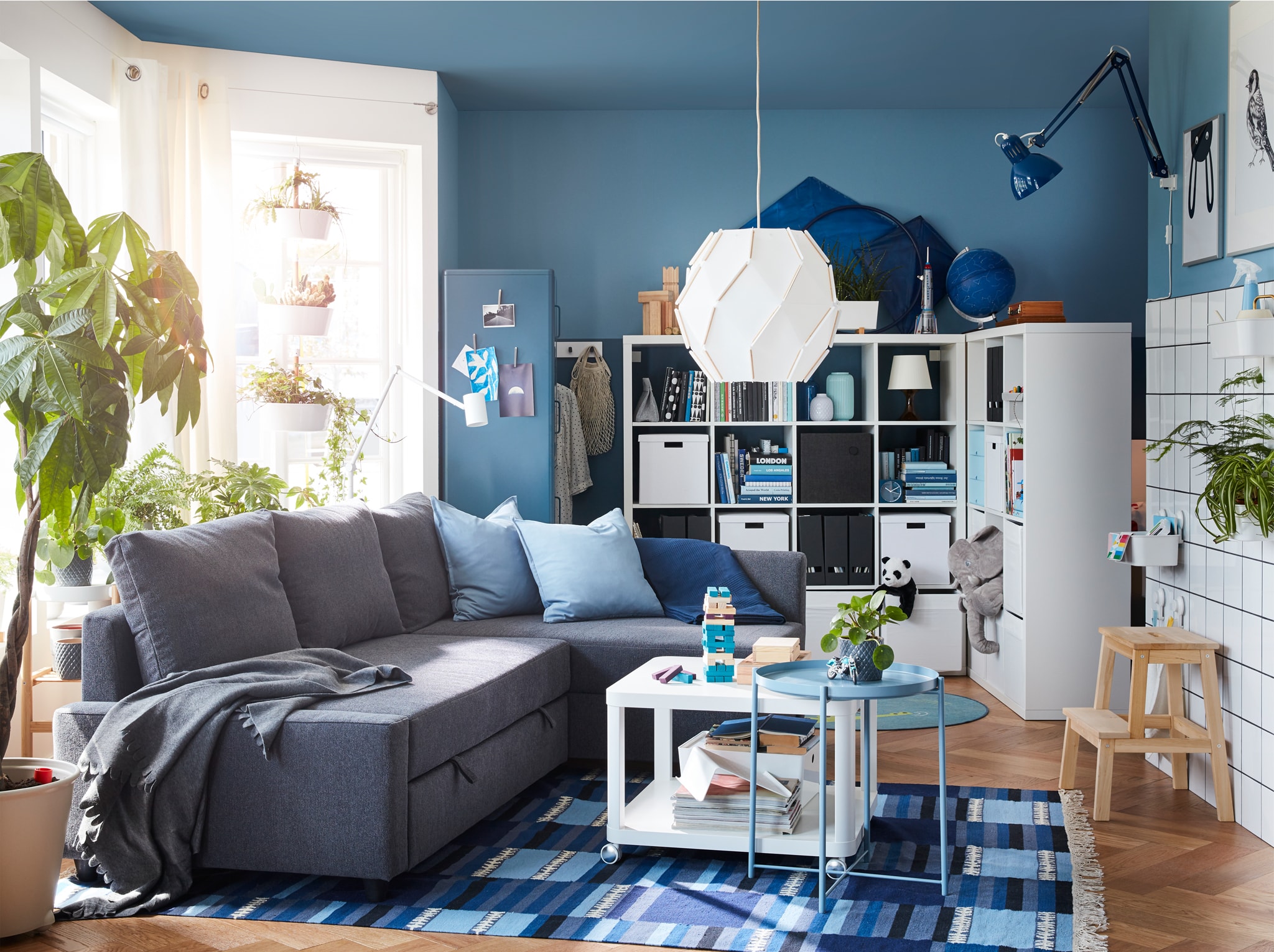 Step into a living room that is so much more than just that. A sofa-bed and smart storage that also serves as a room divider create a home that fulfils your family's needs around the clock.
Large shelving units serve as smart room dividers, and open shelves make it possible to take out what's stored from both sides. Dedicate the lower shelves to your child, so the storage is within easy reach.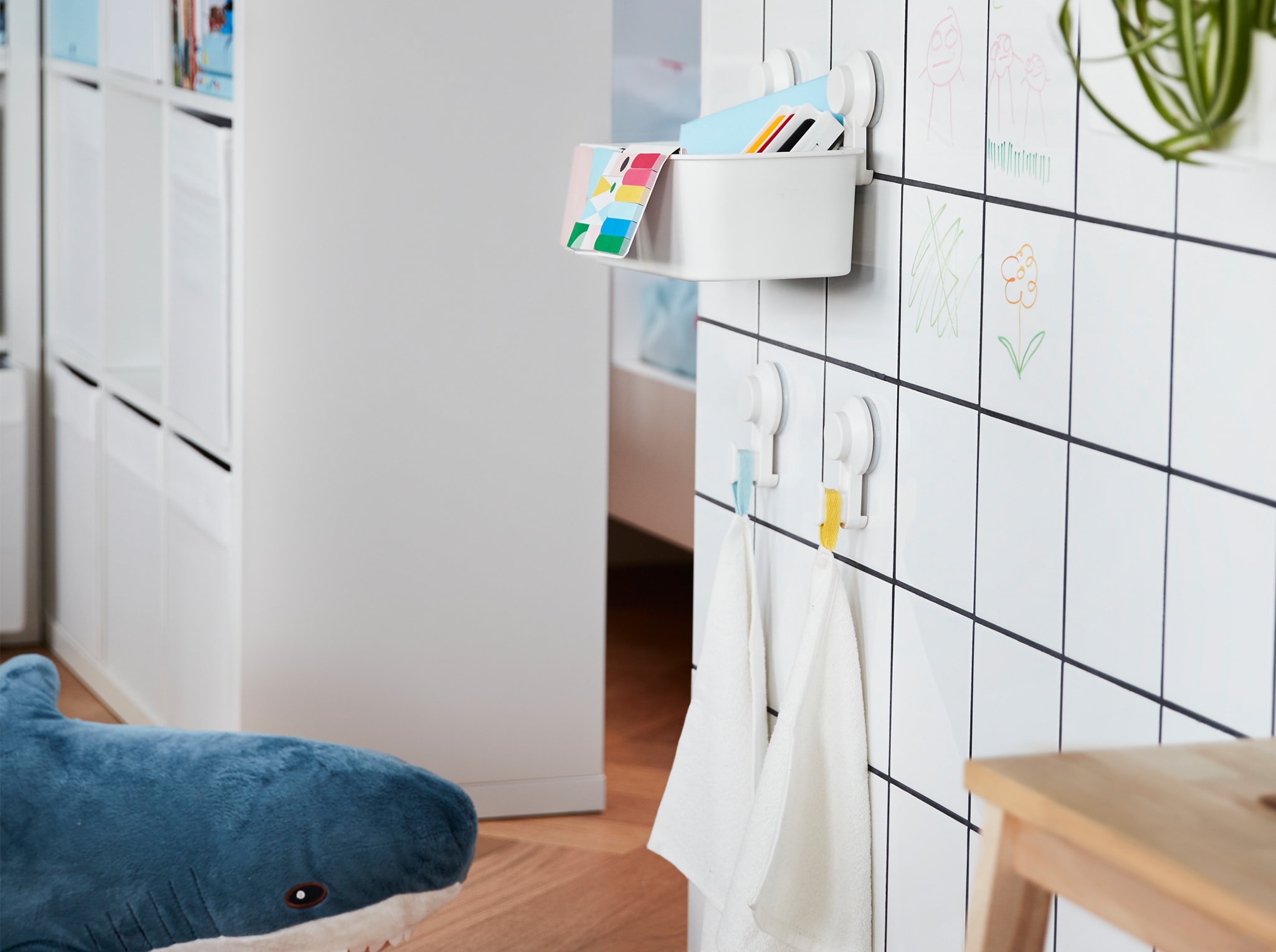 Provide your little painter with close-at-hand storage when it's time to create art. TISKEN basket and hooks are easily attached to a tile wall thanks to their suction cups, and they are easy to move as the child grows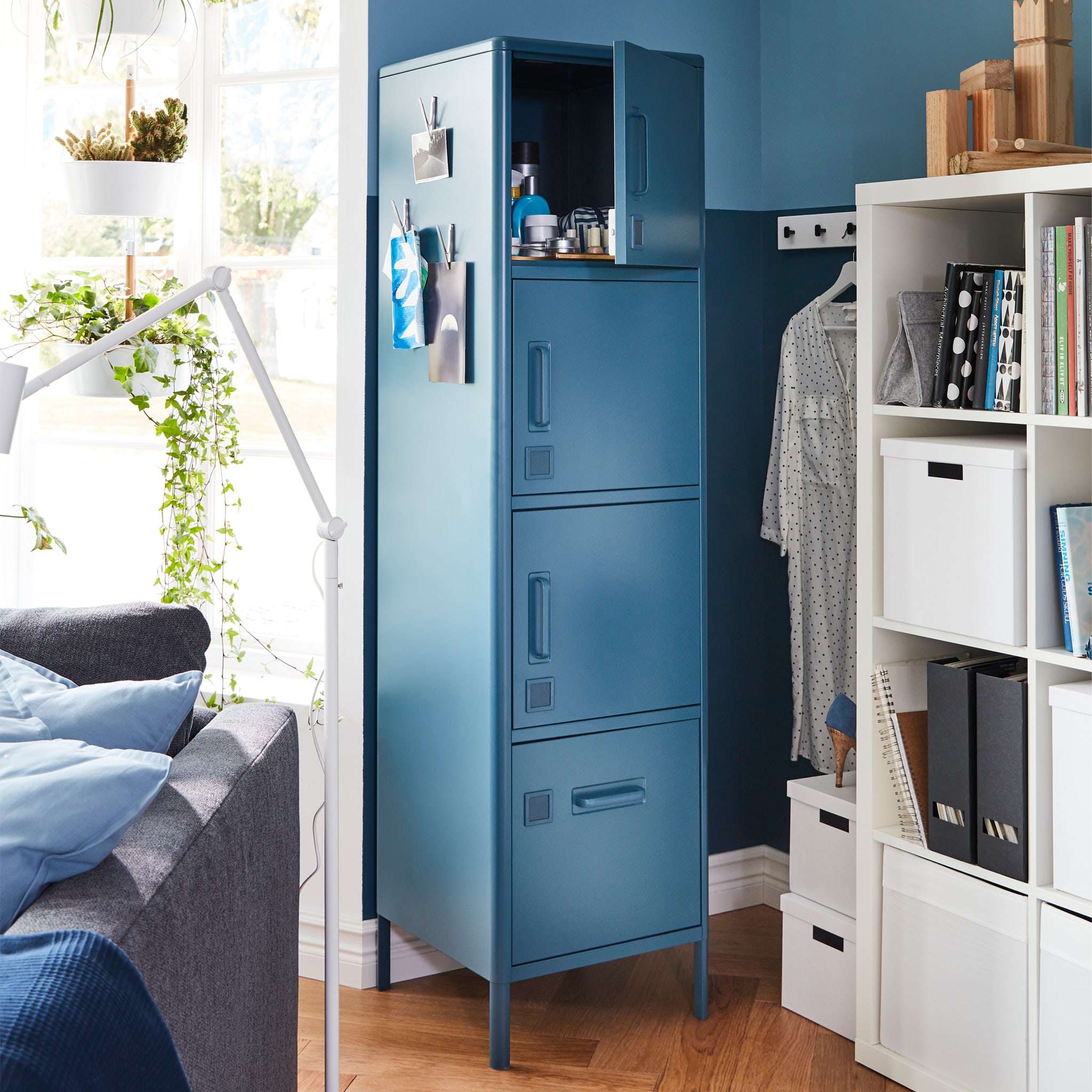 Some things have to be out of children's reach, such as medicines and sharp objects. Store those things on the highest shelves of IDÅSEN, and install ROTHULT smart locks when your child grows taller.
Use the height of the window when the window sill isn't enough for your beloved plants. BITTERGURKA plant pots can be connected and create vertical space for your lush indoor garden.