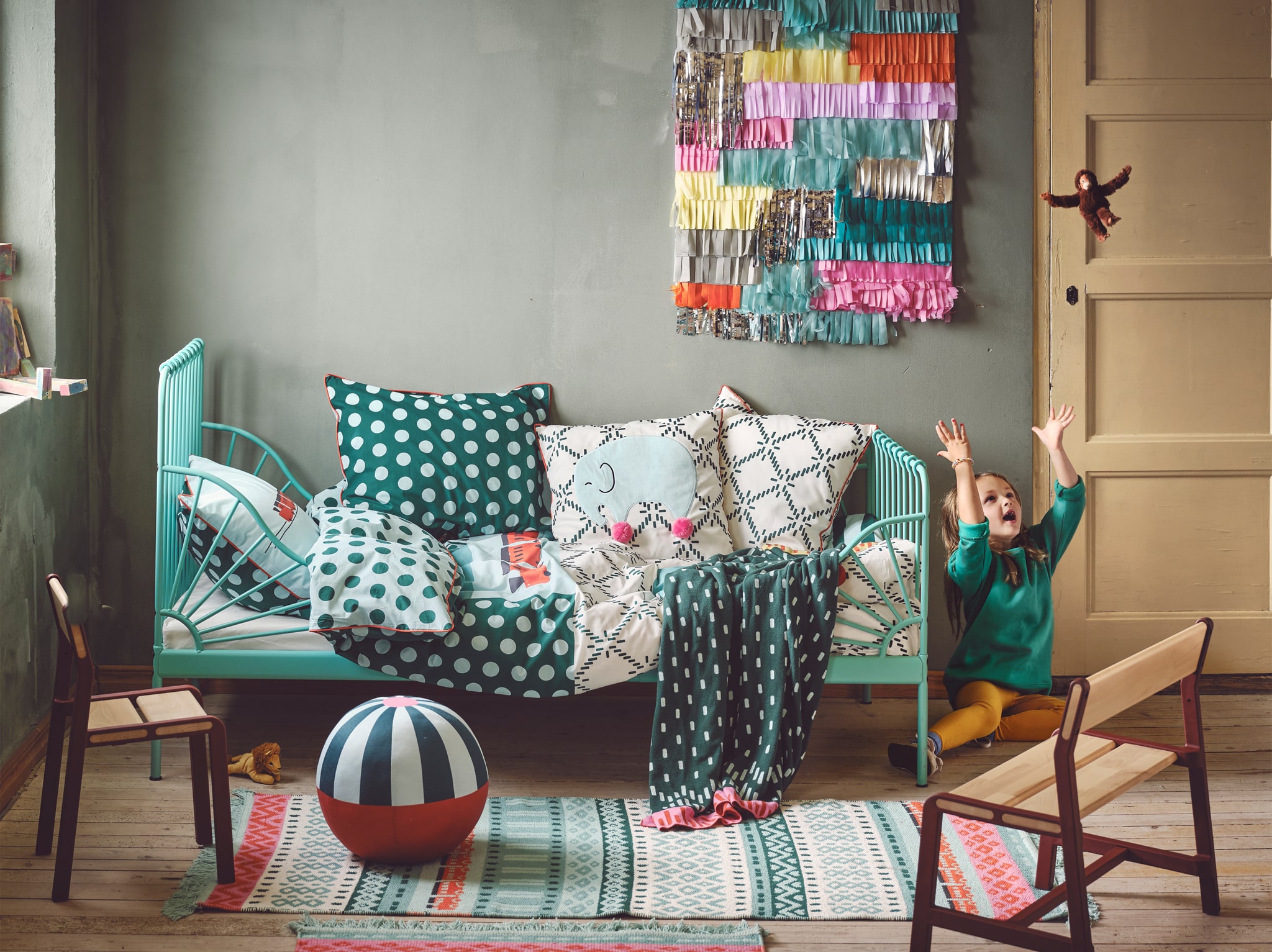 Playtime is not yet over
These playful children's textiles make bedtime fun for little ones. Inspired by traditional patterns from lovikkavantar (Swedish mittens), KÄPPHÄST series evokes a joyful Scandinavian spirit. And of course, all cotton in our products comes from more sustainable sources. It's a natural and durable material that gets softer with every wash. A good choice for your child – and our planet.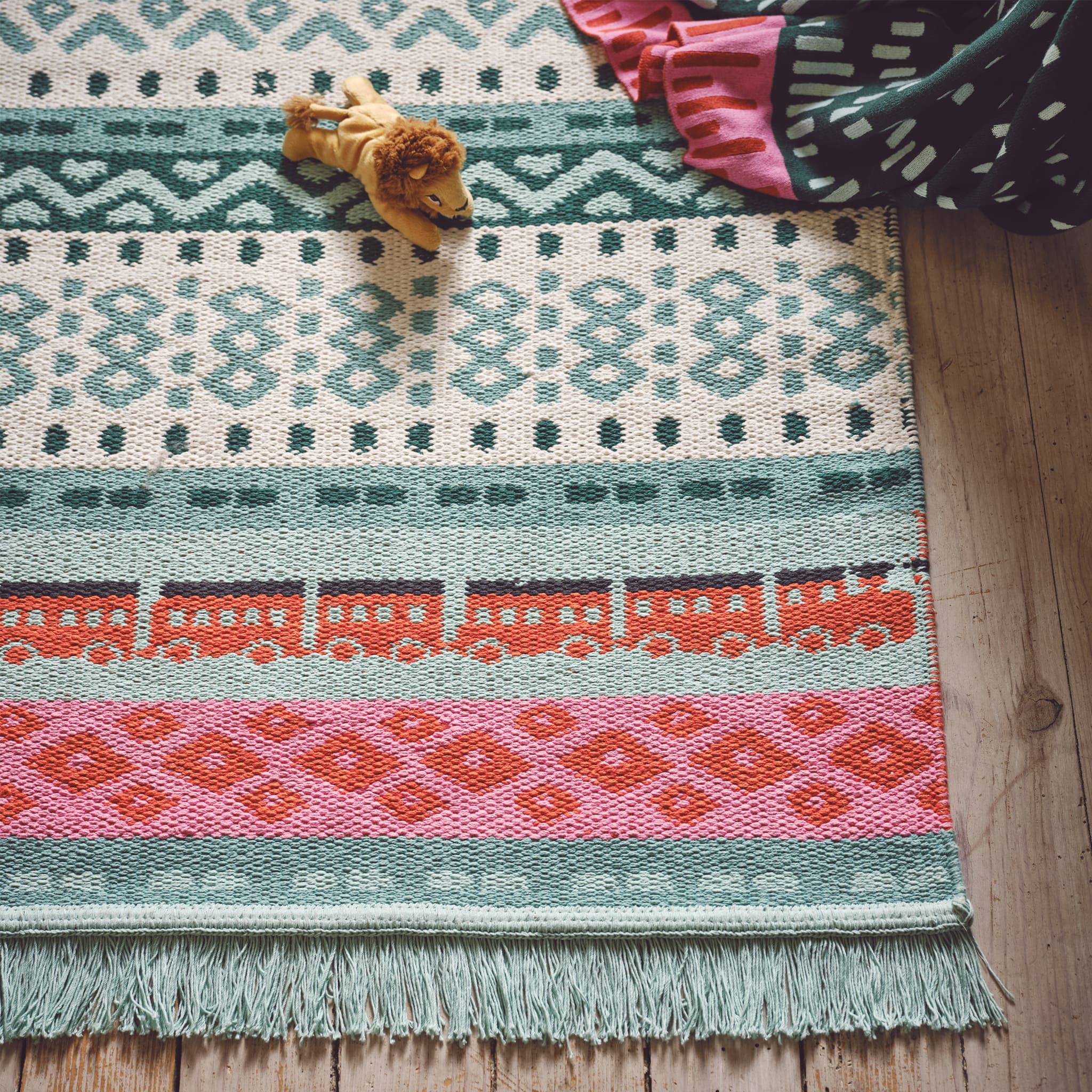 Children's play can be tough on surroundings, including rugs. This soft yet strong rug is easy-care and made of durable, natural cotton fibres that can withstand both play and rowdiness.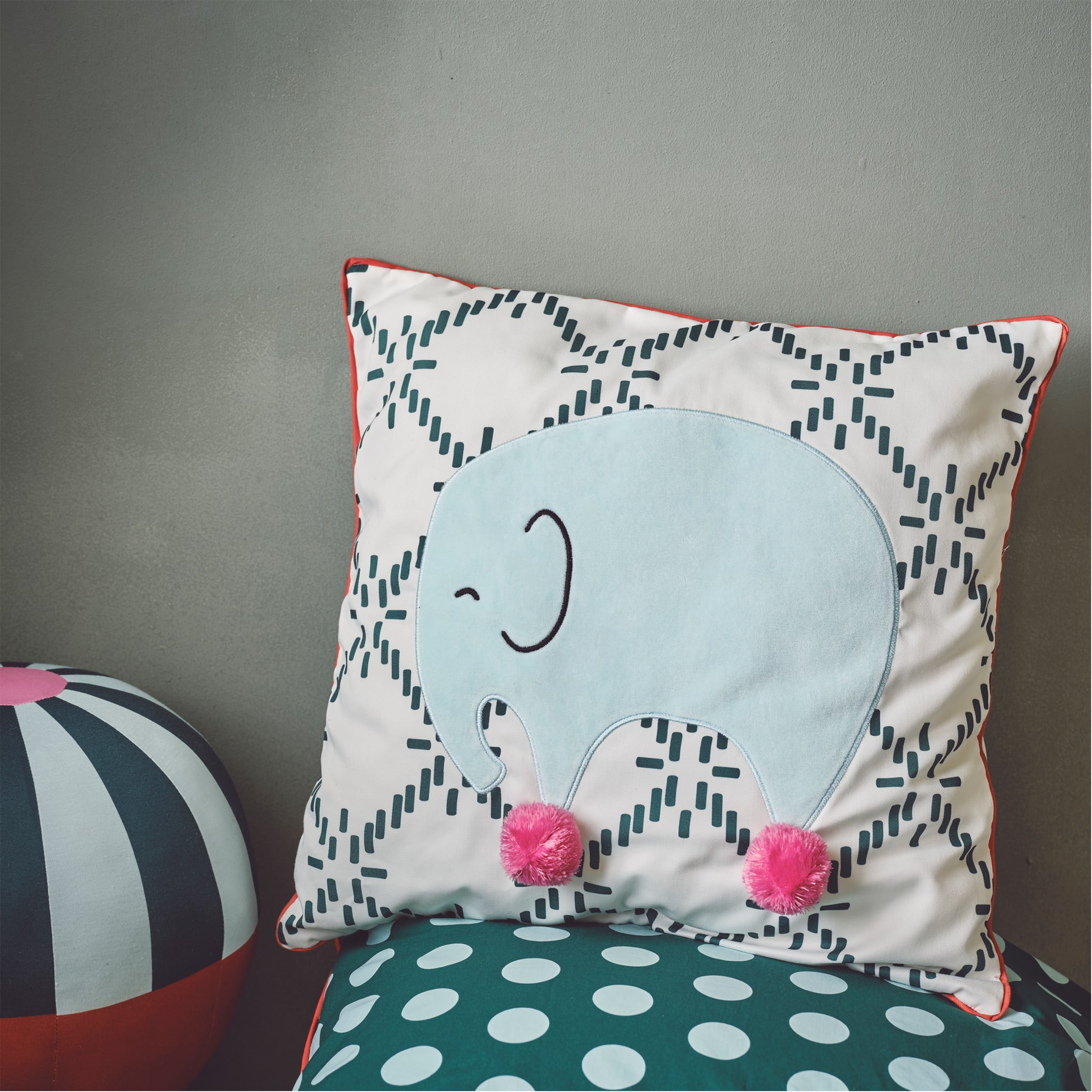 With some extra cushions and toys on the bed, your child's room feels cosier. This adorable elephant cushion is easy to keep clean too, with its easy-to-remove washable cover.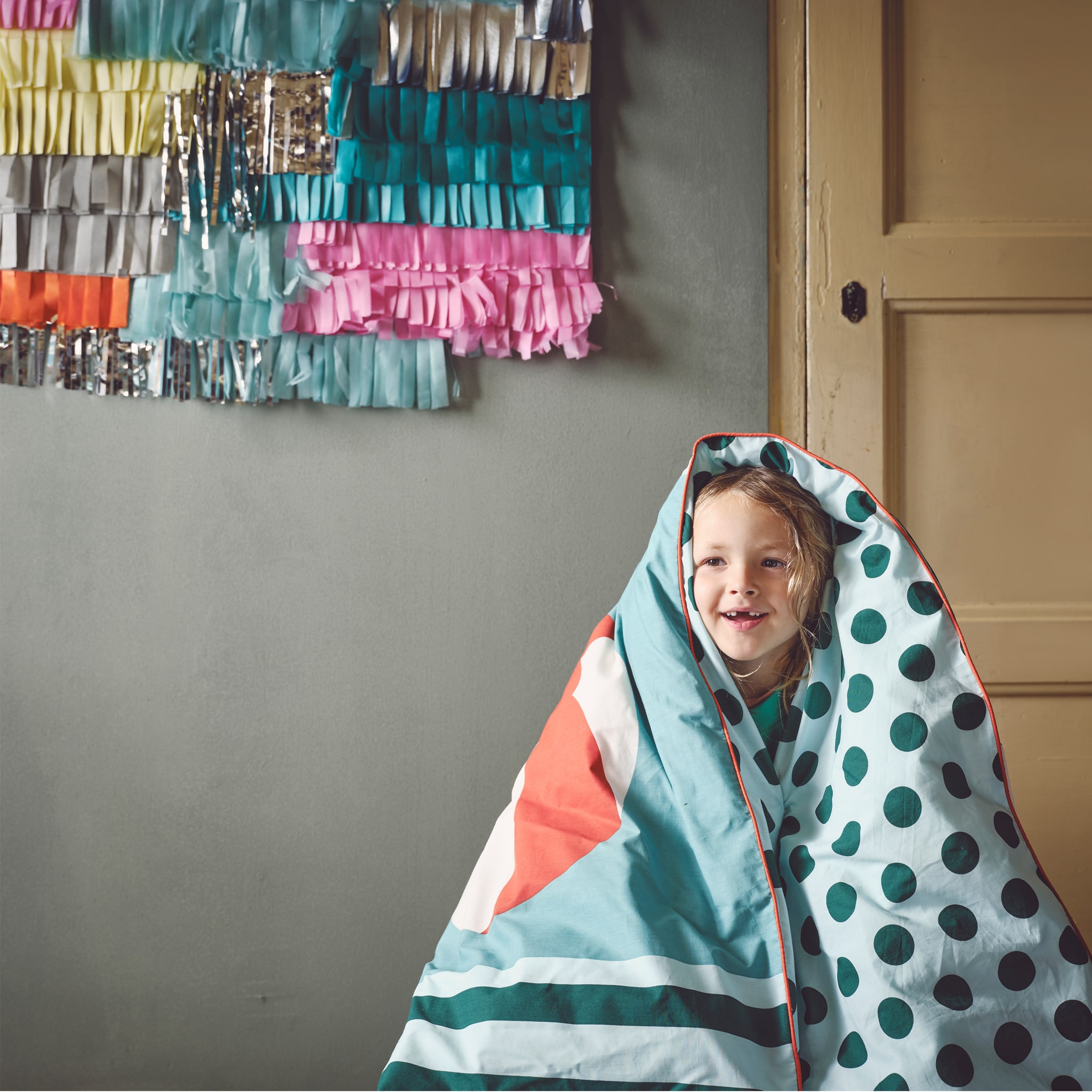 This quilt cover is made of sustainably grown cotton that is soft to touch. The printing technique for its graphic pattern requires less water than conventional methods. It's a fun and caring way to decorate your child's room.