Where imagination never ends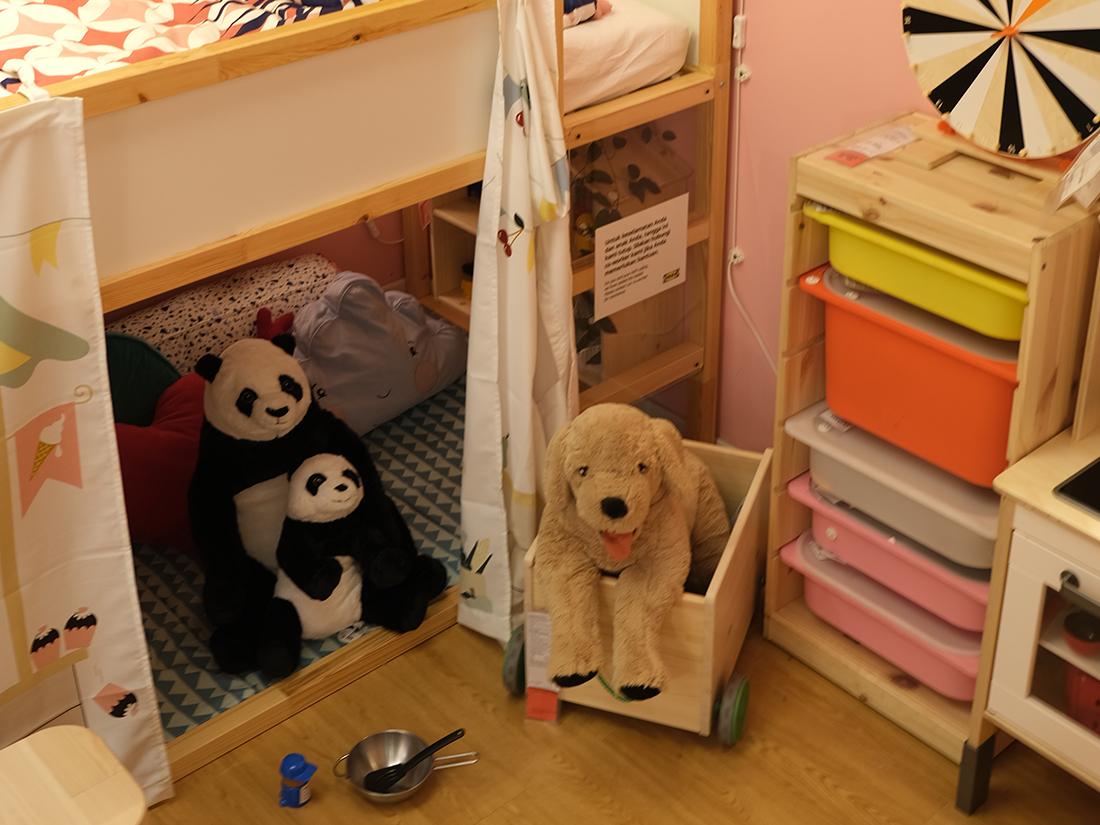 Secret place underneath the bed
Set it to a loft bed with a space underneath then add a bed tent - a light, airy and durable material – so your child can have their own fantasy world.
Wild and free
This fun space creating a play corner in no time for play, read and cosy times - and fall asleep snug.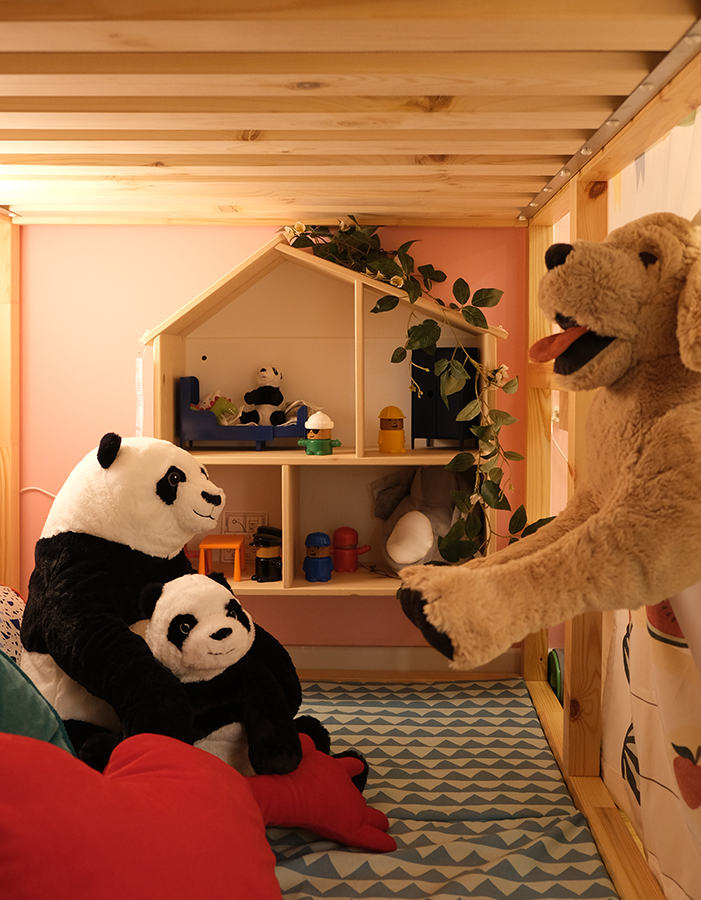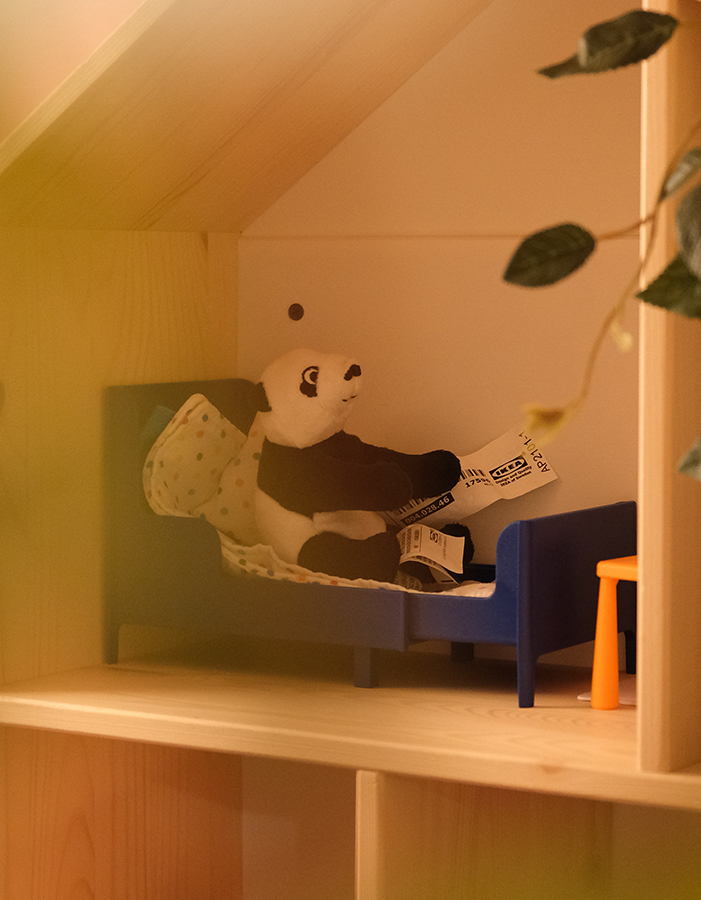 Grows with your child
This doll's house lets your child make a home for their dolls and play with them. When your child grows up, it can be used as a shelf for books, photos or other items that your child wants to display.