2019 has changed into a new year and it's time to be more selective to renew your home with our 2020 best furniture. Make sure all your needs are met by using our smart furniture solutions. Here are the recommendations for the best 2020 home furnishings that you must have: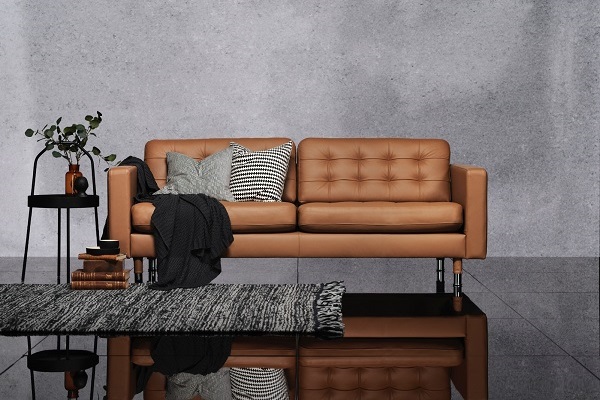 Sofa is the most important furniture for your living room. After a busy day outside the home, relaxing on a comfortable sofa is one of the best way to enjoy the rest of the day.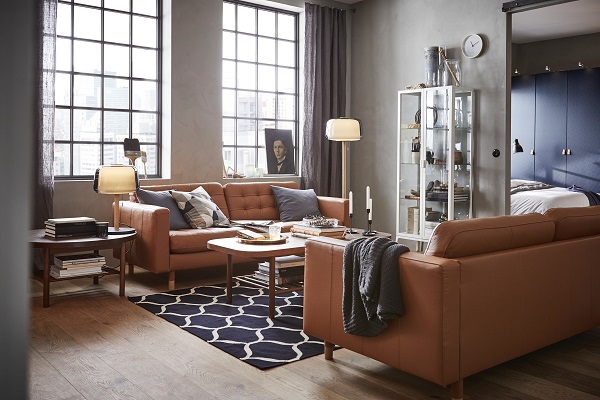 In 2020, renew your living room with our elegant sofa choices, with a 10-year guarantee. This sofa uses soft cushioned seats filled with dacron polyester and high-resilience foam, and is also covered with soft brown leather 1.2 mm thick which is supple and feels smooth for your skin.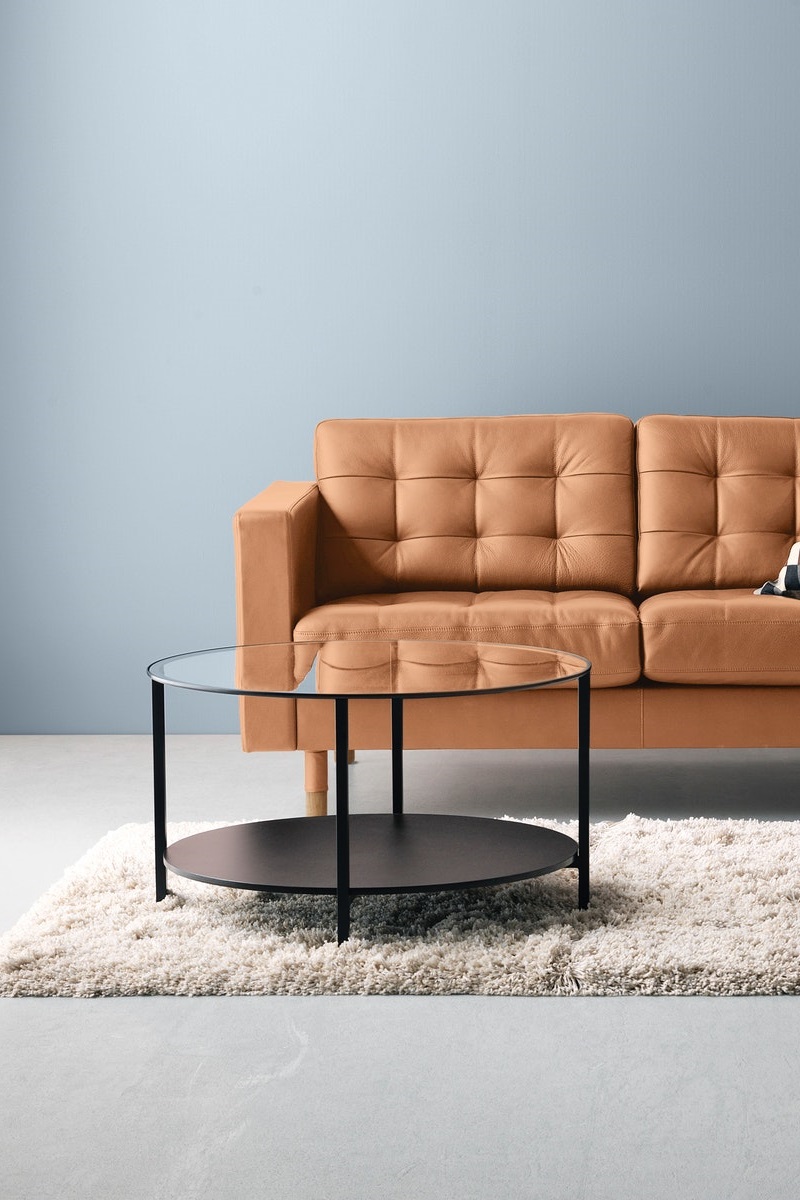 After finding the right sofa for your living room, next is the coffee table. This coffee table looks light with a minimalist modern touch, and with neutral colours that are easy to match with any sofa and wall paint colours. This table can stand steady also on uneven floors since it has adjustable feet.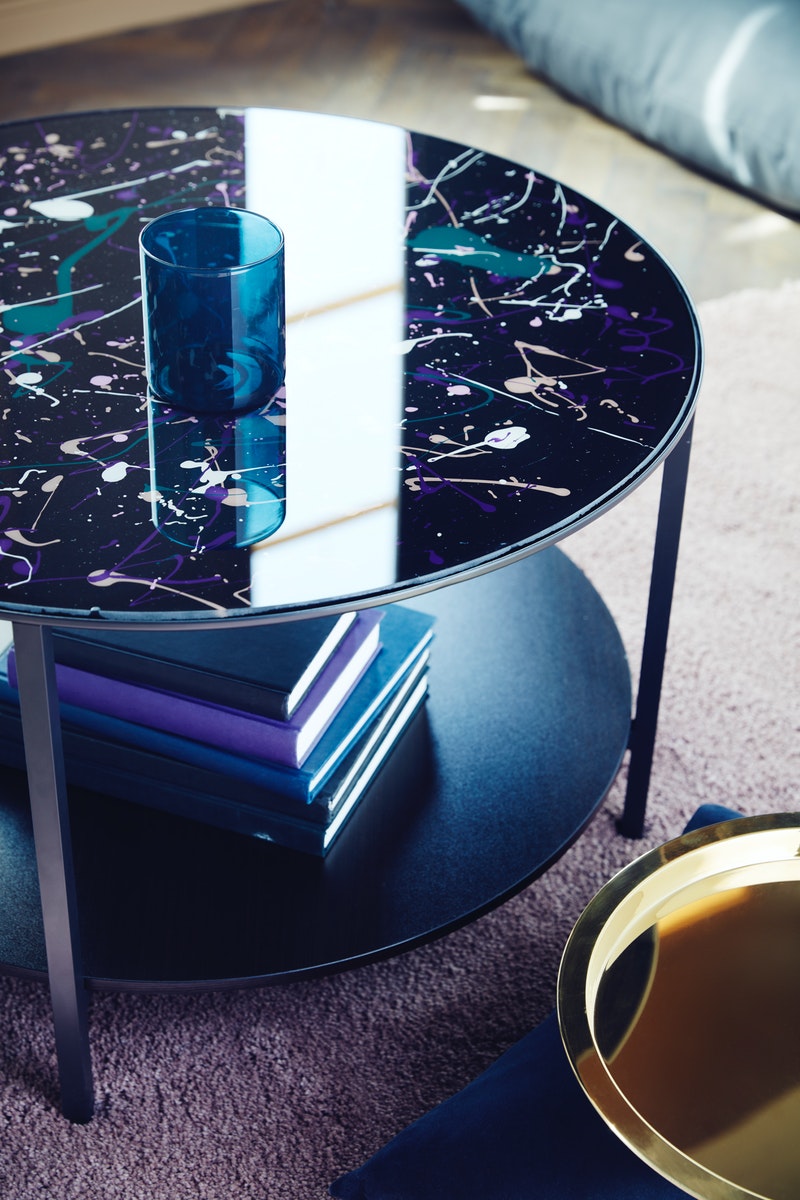 The table top in tempered glass is stain resistant and easy to clean. You can select the expression you like best, since the shelf is black on one side and black-brown on the other.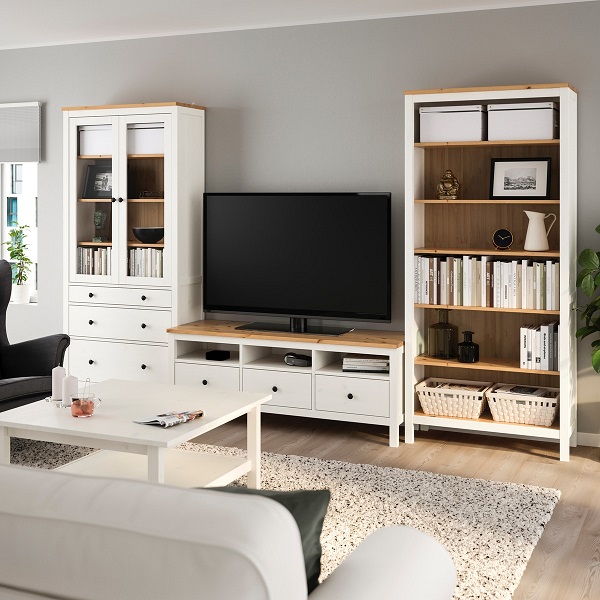 In addition to the sofa and coffee table, the one that is very important for your living room is a TV bench, especially if you and your family really like watching TV together. Choose the one with solid wood for a natural feel and long durability.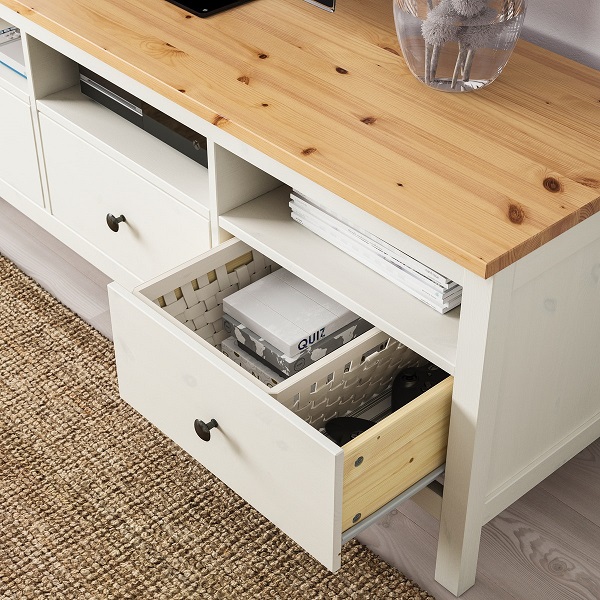 Sustainable beauty from sustainably-sourced solid pine, a natural and renewable material that gets more beautiful with each passing year. Use wood with lighter colour to give a classic, light and airy touch to your home. This TV bench has large drawers make it easy to keep your things organised.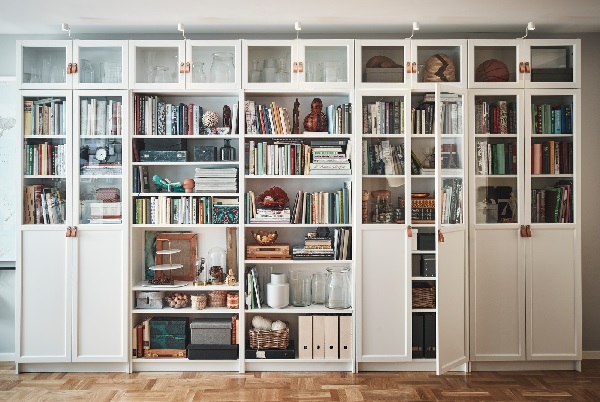 For you who like to read, having a bookshelf is the best furniture to have in the New Year. Bookshelves aren't just for book collections, but they can also display some decorative items, photo frames, plant pots, and also to store various things on the storage boxes.
This bookshelf has adjustable shelves to adapt space between shelves according to your needs. It has a height extension unit, allowing you to make the most of the wall area. The adjustable hinges allow you to adjust the door horizontally and vertically, and the glass doors keep your favourite items free from dust but still visible.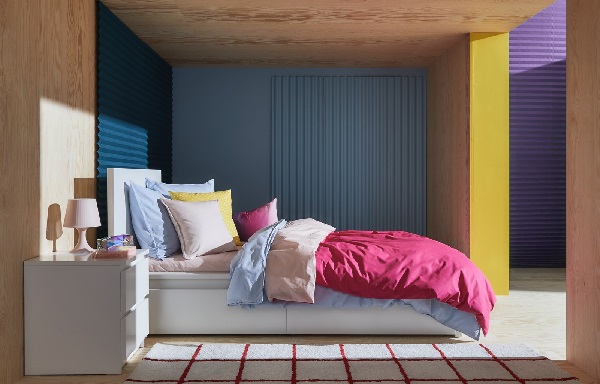 Sleep is the most important thing for you everyday. Not only the mattress, but you also need the right choice of bed frame. This bed is adjustable and allows you to use any mattresses with different thickness, also has a slatted bed base which has 17 layers of glued bars, which can be adjusted to your weight and make the mattres of your choice feels soften.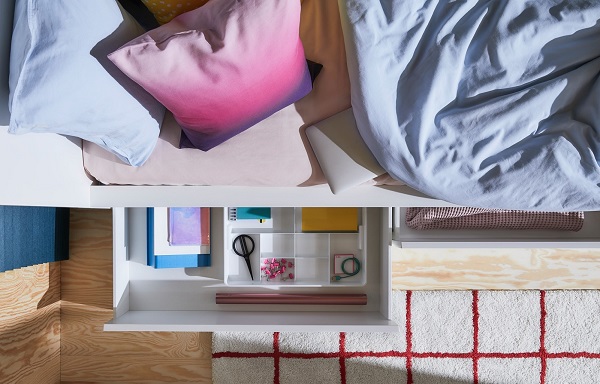 This bed has a neat and simple look and just as beautiful on all sides – place the bed freestanding or with the headboard against a wall. You can sit comfortably on this bed thanks to the head of the bed which is high in size - just add a few pillows behind your back and you will have a comfortable place to read and watch TV. At the bottom of the bed, there are 2 large sized storage boxes that are easily pulled and pushed thanks to the castors at the bottom of the storage box. Suitable for storing bedding such as pillows, sheets and blankets.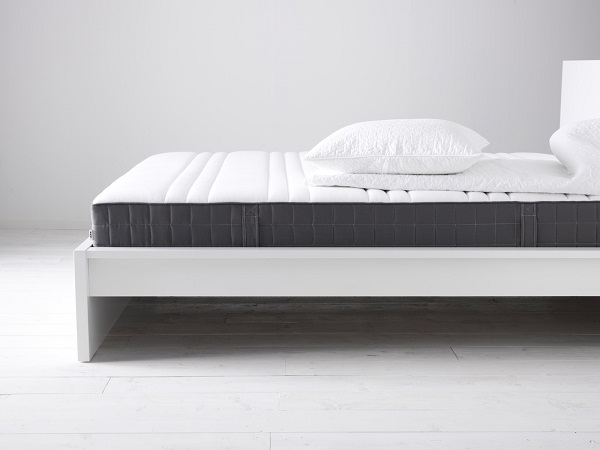 This new year, bring change to the mattress you use everyday. Choose a mattress that can truly accommodate your sleep needs and preferences. The use of the right mattress will make you sleep soundly, and will have big impact on improving your health. By using a good quality and comfortable mattress, you will have a very good sleep every single day.

This mattress has spring pockets that work independently to follow the shape and motion of your body. The stretch fabric at the top of the mattress makes it easy for you to move comfortably, as well as a great 25-year guarantee. The soft layer of contents also gives additional support and comfort to this mattress.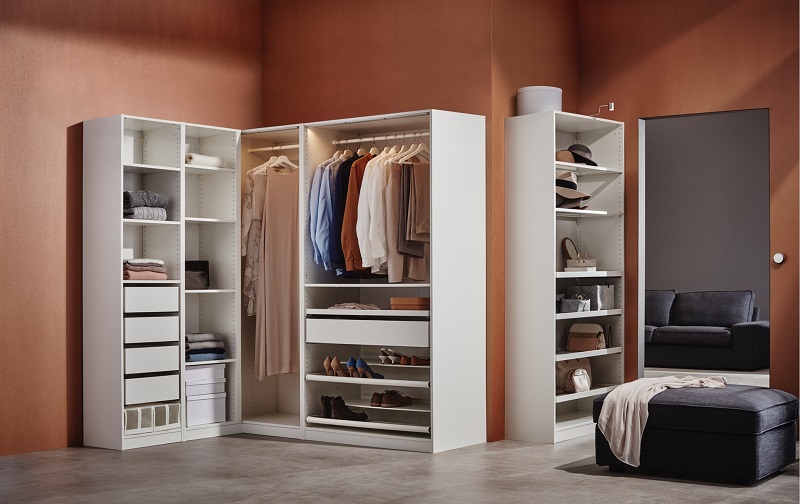 Choosing a wardrobe is not as difficult as you think. The wardrobe has to look as good from the outside as the intelligent solutions on the inside. Our wardrobes mean storage that really matches your space. Ours also mean you can choose frames and doors that match your style and interior fittings that suit what you wear. Start with our pre-designed combinations. You can adapt them to suit yourself. Or go all the way and create your own tailor-made wardrobe with our planner.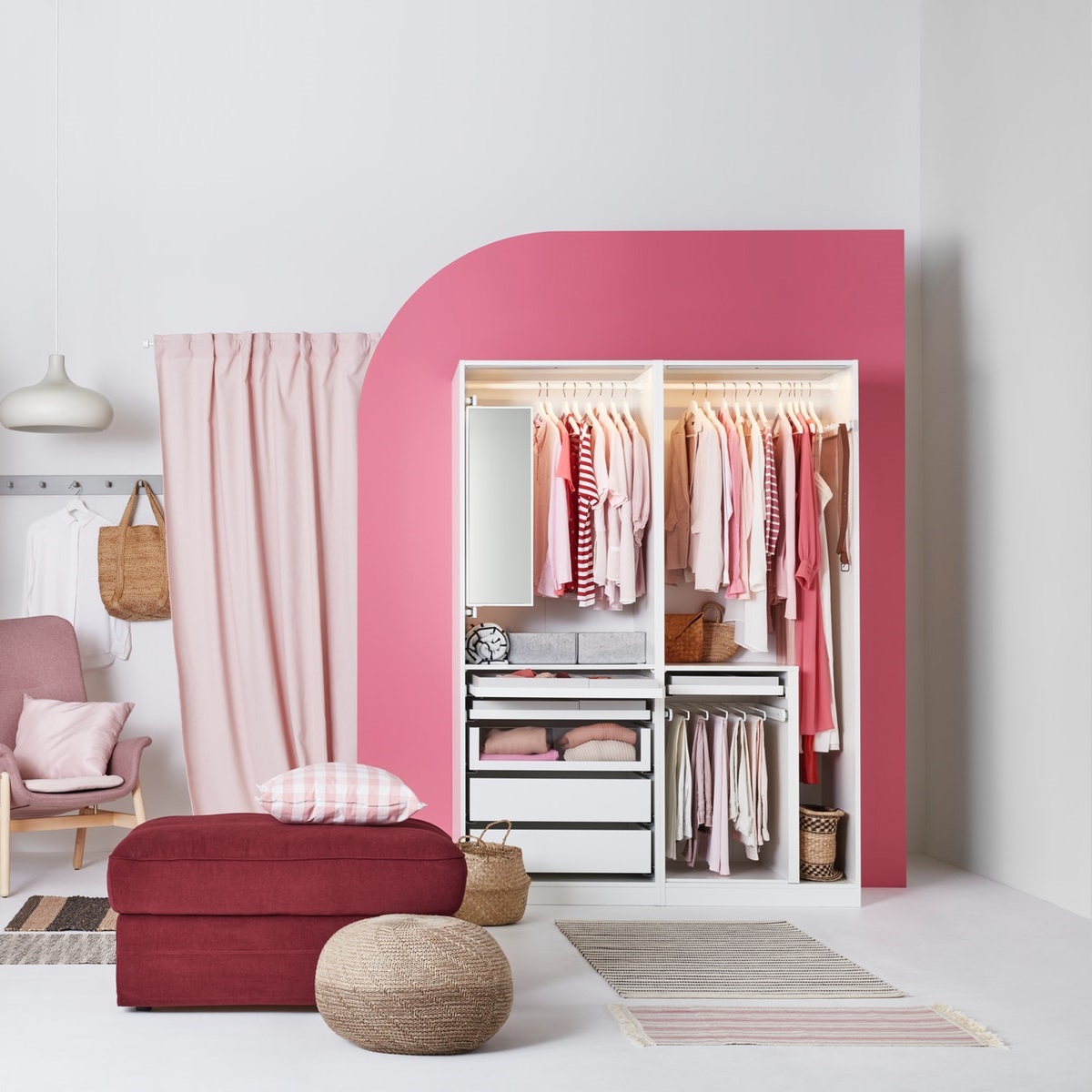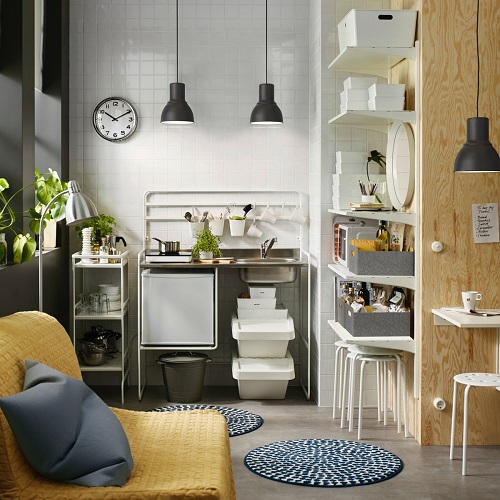 Having a small kitchen will no longer be a problem if you use this mini kitchen set. You can easily create practical areas with efficient design that can meet all your basic needs when cooking.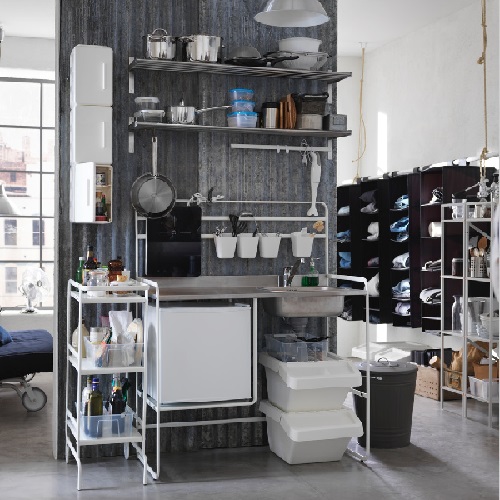 With SUNNERSTA mini-kitchen you can easily create a practical and inspiring area for cooking, even in a small space. Sink in stainless steel, a hygienic, strong and durable material that's easy to keep clean. The shelf is reversible, so you can choose if you want it to the right or left. It's fast and easy to assemble and take apart. Adjustable feet make it possible to compensate any irregularities in the floor.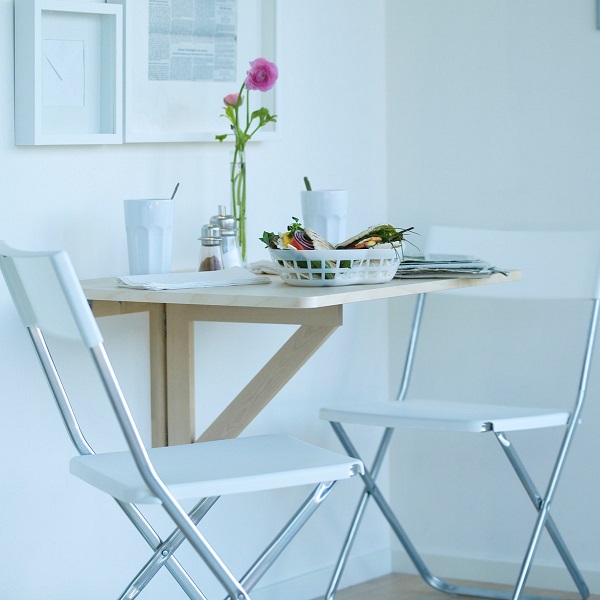 For those of you who have a house with limited size, it is very important to be able to maximise the use of space, especially the dining room. The practical solution is to use a folding table that is efficient and the narrow dining room feels more spacious.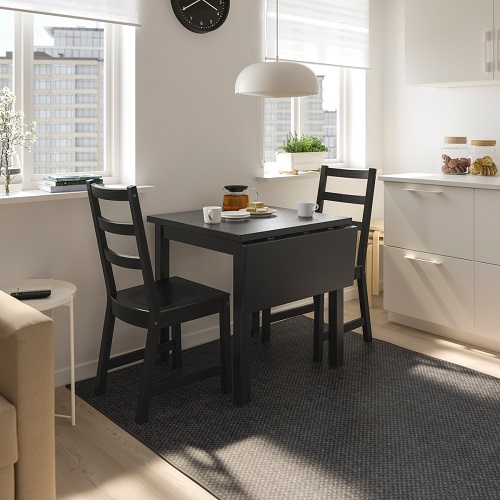 This dining table can be the right choice to be used in a limited-sized house. Choose the dining table that is mounted on the wall. You can save space when the table is not used because it can be folded. When folded, the table can be a practical shelf for placing small objects. The table top is coated with melamine, which gives a hard-wearing, easy clean finish. The table is comfortable for 2 people to use simultaneously.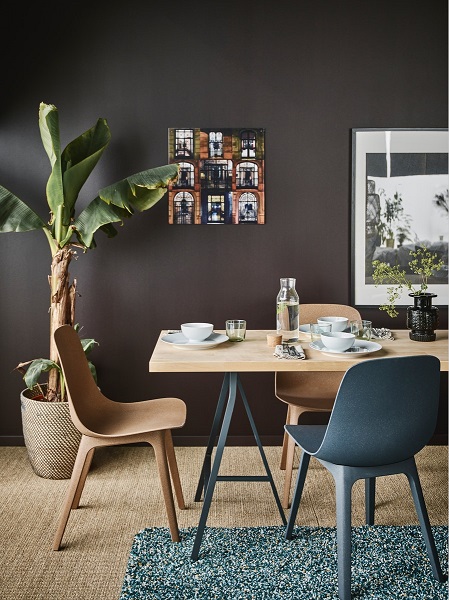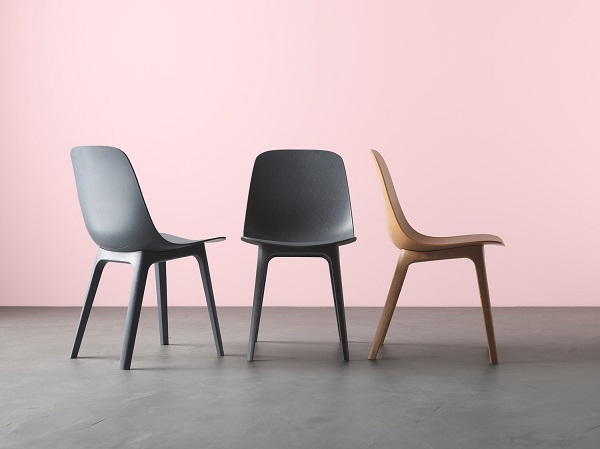 This dining chair is the best choice for you in the new year. Comfortable to sit on thanks to the bowl-shaped seat and rounded shape of the backrest. A good choice for the environment since the chair is 30 percent wood, a renewable source, and at least 55 percent of its remaining materials is recycled plastic. No tools are required to assemble the chair, you just click it together with a simple mechanism under the seat. Ideal for families with children since the material, the smooth surface and the clean lines of the design make the chair easy to wipe clean.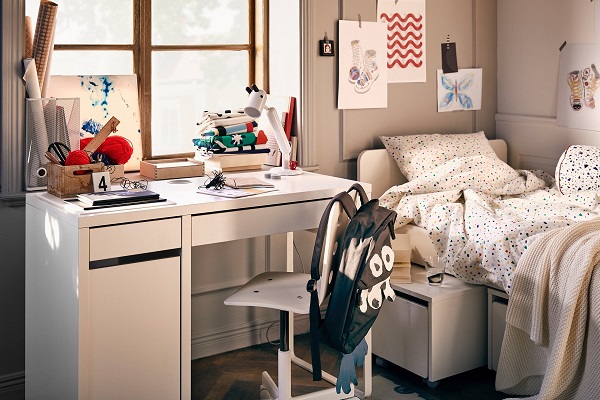 New year, new productivity. This desk with a smart, modern look will make your children regain their spirit of learning after enjoying a long school holidays. This desk has a new and simple look, very suitable to be placed in any room in your home. You can mount the legs to the right or left, according to your space or preference. Drawer stops prevent the drawers from being pulled out too far.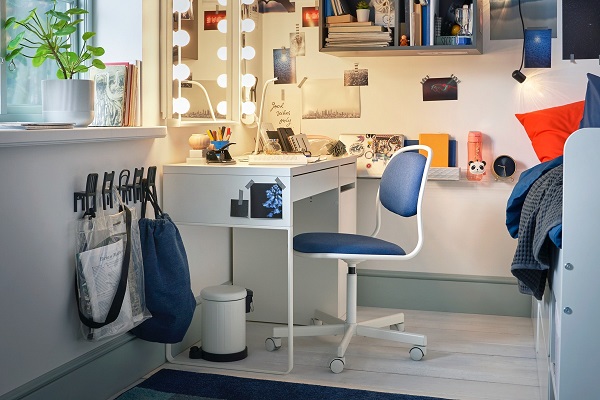 This desk can also be placed in the middle of a room because the back is finished. You can extend your work surface by combining desks and drawer units. All desks and drawer units in the series are the same height. It's easy to keep sockets and cables out of sight but close at hand with the cable outlet at the back.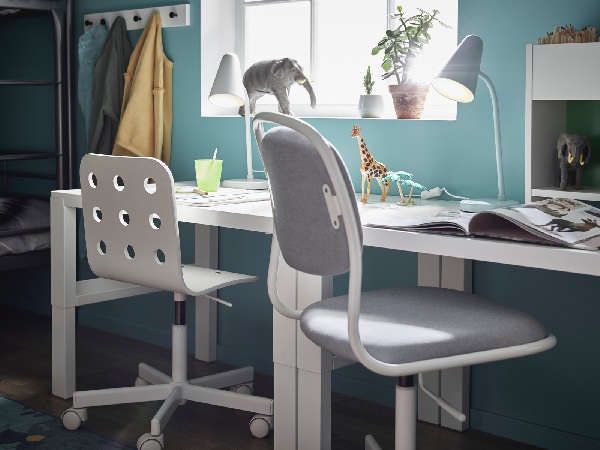 After you found the right desk, this swivel chair is the best choice to have. Using high quality density foam, this chair will be comfortable to use for years. You can sit comfortably because the height of tis chair can be adjusted.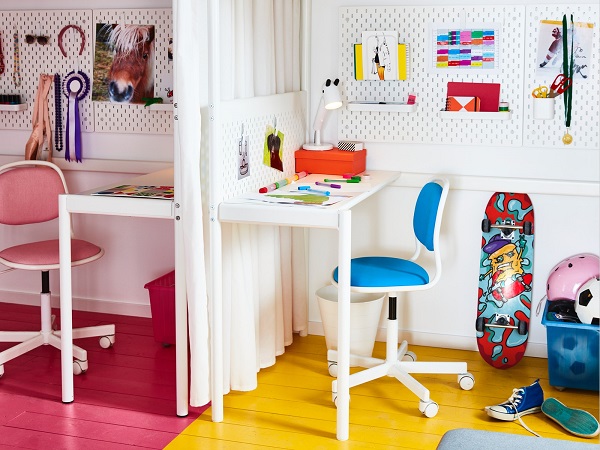 It also has a safety wheel with a brake mechanism that keeps the seat in place when you stand and move again when sitting.
We believe that creativity is always inspiring, and we are proud to be a part of your home decorating creations. However, modifying IKEA products so they can no longer be used for their original purpose means your commercial guarantees will be lost.
Made by
Writer: Ayu Nindyakirana