Sofa is one of the main furniture in a living room. That's why your sofa design has significant impact to living room ambience. When you only have a limited space, your sofa needs to adjust so that the room does not seem cramped. The following are some sofa designs for small living room that help you to create the illusion of more space.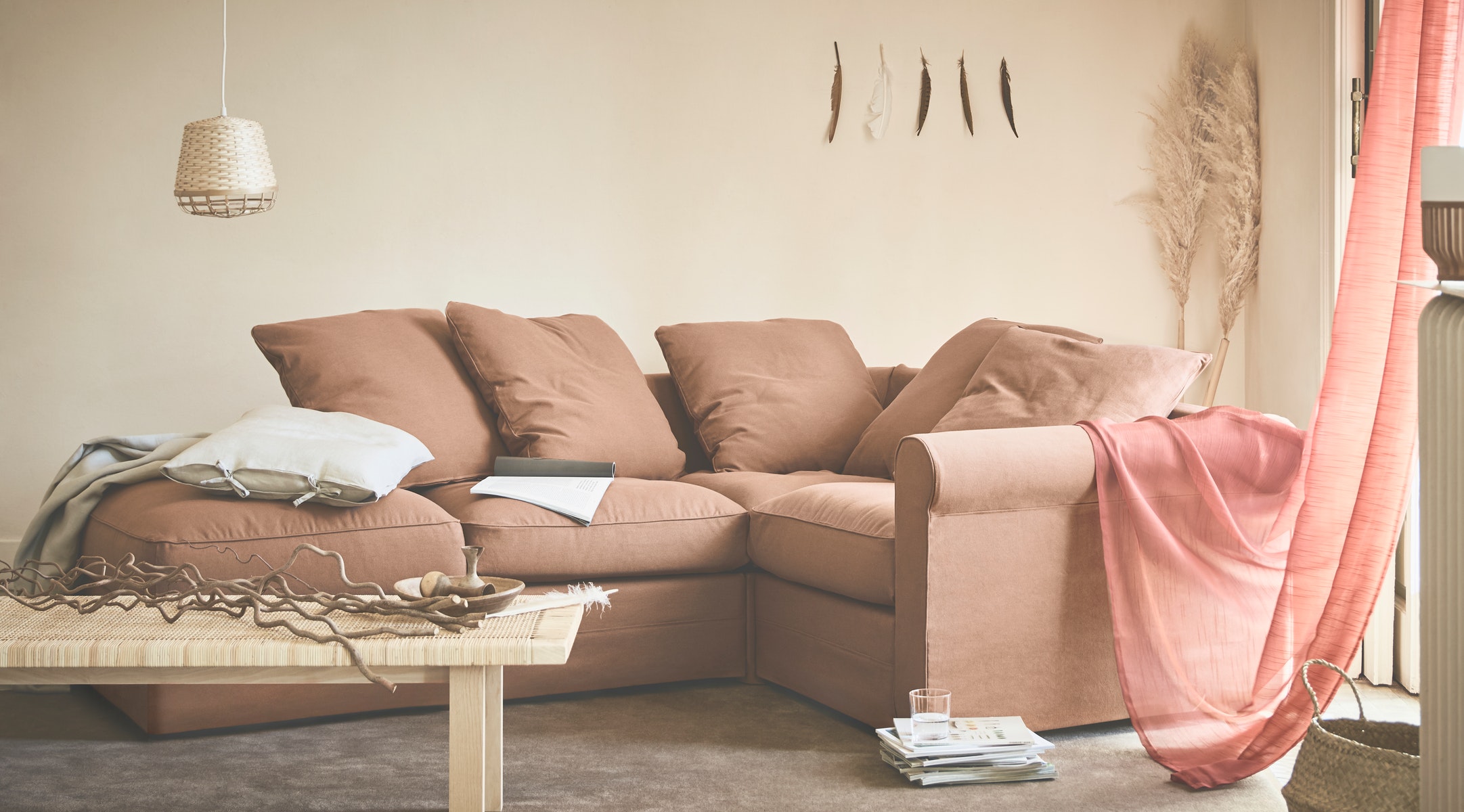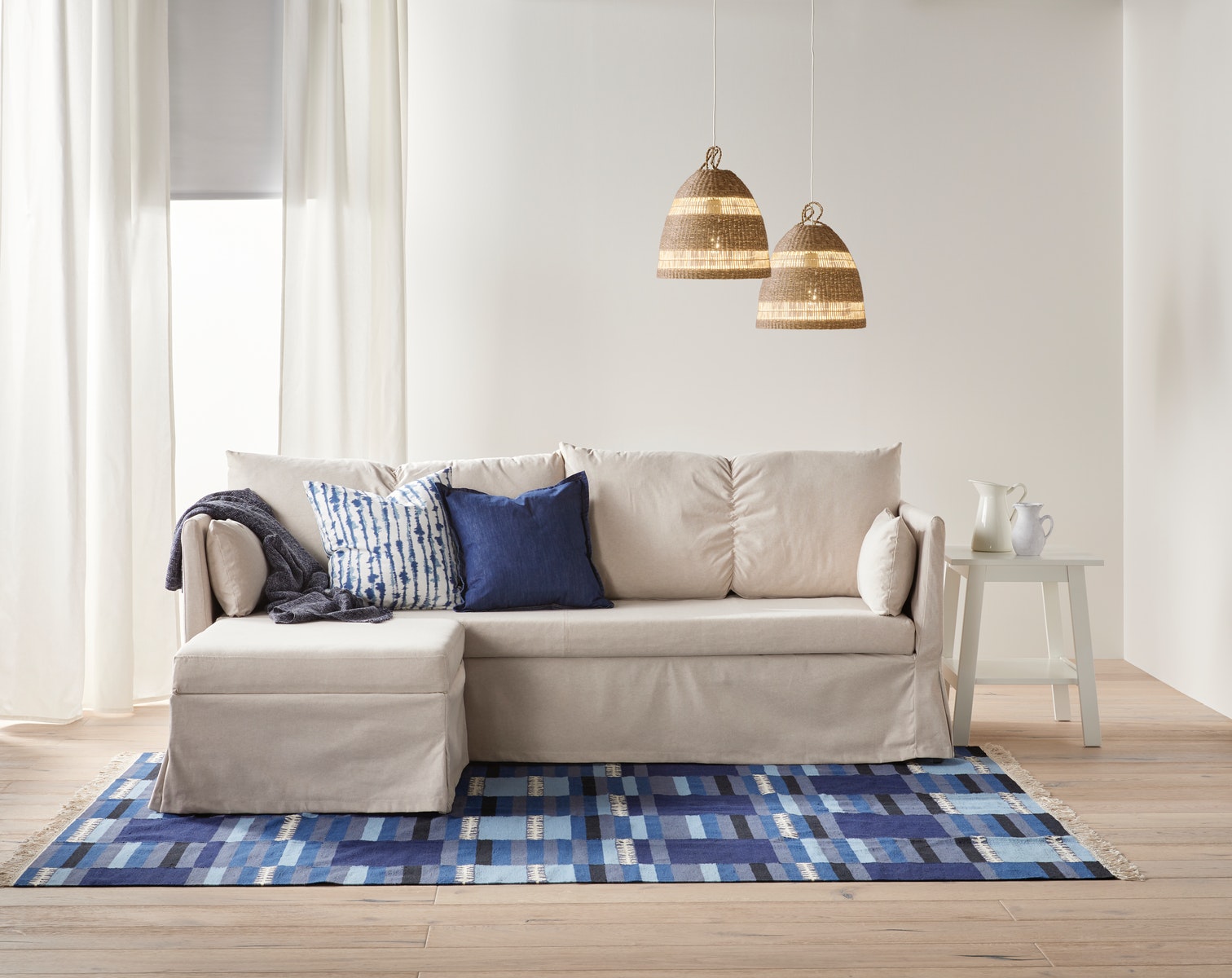 L-shaped sofa is perfectly fit to your small living room because it can create the illusion of more space. Not only makes your living room looks spacious, L-shaped sofa is comfortable for relaxation since it comes with chaise lounge so you can recline and stretching your feet. L-shaped sofa also gives you spacious space for sitting. With L-shaped sofa you can provide seats for 4-5 people.

You can place L-shaped sofa in the center of the room or in a corner area. You can also use L-shaped sofa as a perfect divider in your an open-space living room design.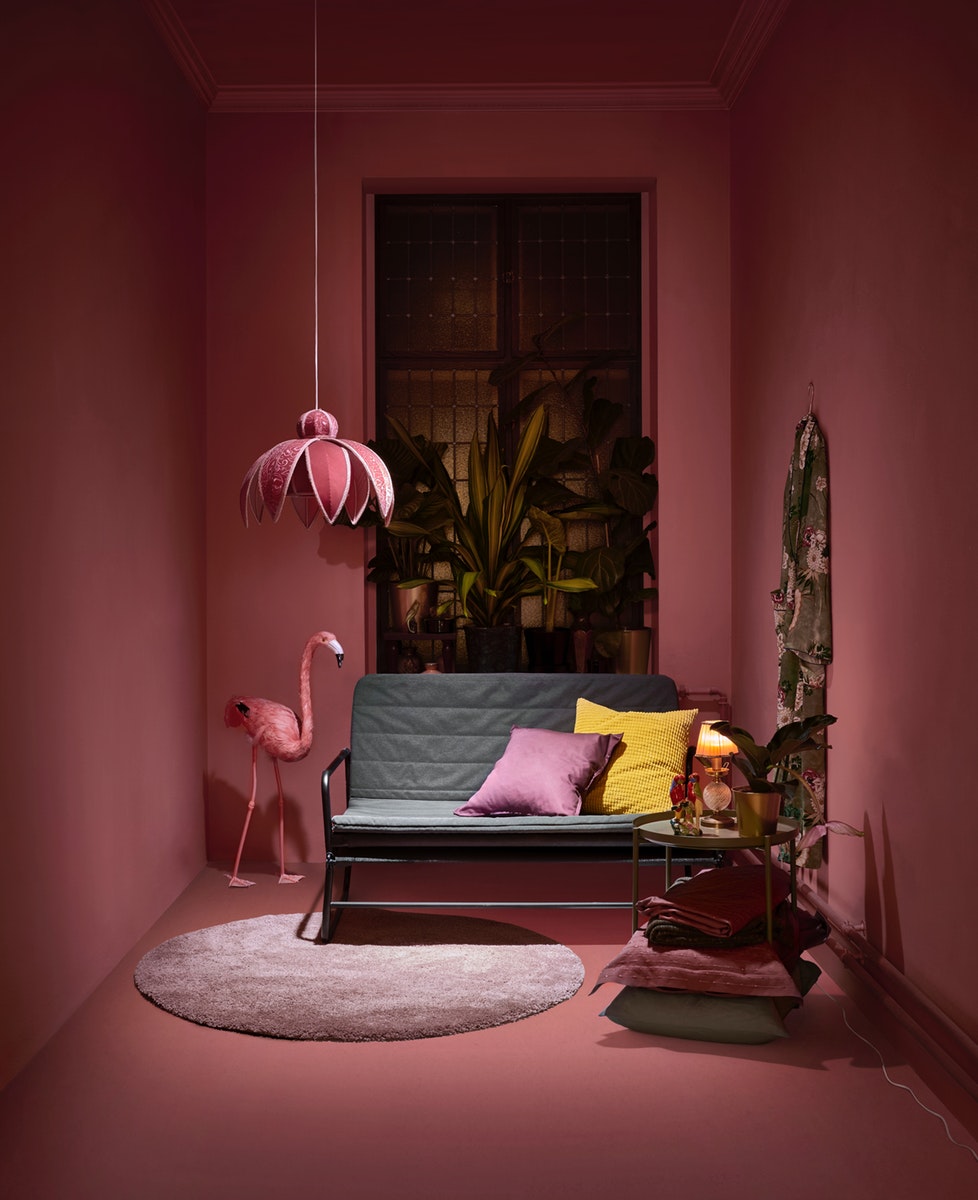 When you live in a studio apartment where your bedroom also used as a living room, sofa bed will be the perfect choice. With sofa bed, you can have a bed and a couch in one product. This furniture makes it possible to save your space and budget. However you should choose a comfortable sofa bed since it not only used as a seating but also as a bed.
If you want to buy a sofa bed, make sure to choose a sofa with light material so you can clean and change its function much easier. Besides made from light material, a sofa bed with removable cover make your couch easy to clean. It's very important because your sofa bed will be used almost 24 hours so you need to clean its cover routinely.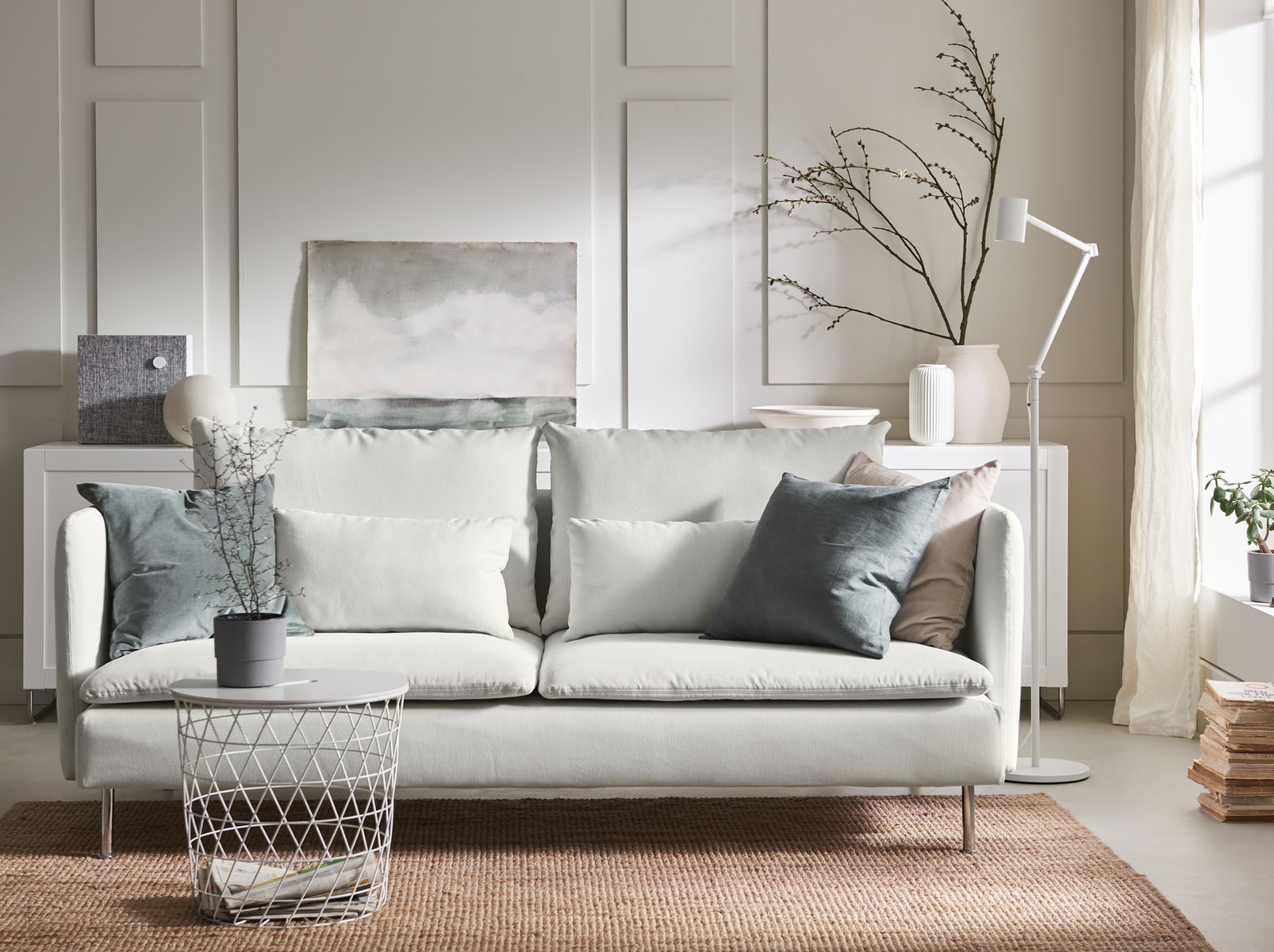 When you want to buy a new sofa, make sure it can suit with your room condition and your needs. If you live alone or in a limited space, 2 seater sofa is the perfect choice. The size is not too big to be placed in a small living room. Before you buy 2 seater sofa, you need to measure your room size because every type of 2 seater sofa has different widths.

Adjust your 2 seater sofa with living room design. If you have a white-coloured living room, you can use sofa in white colour to create the illusion of more space and make the room look clean. Besides the type, the main point you need to know before you buy a sofa is its comfort. Make sure the seat and the back can support your body well so you can get relaxed.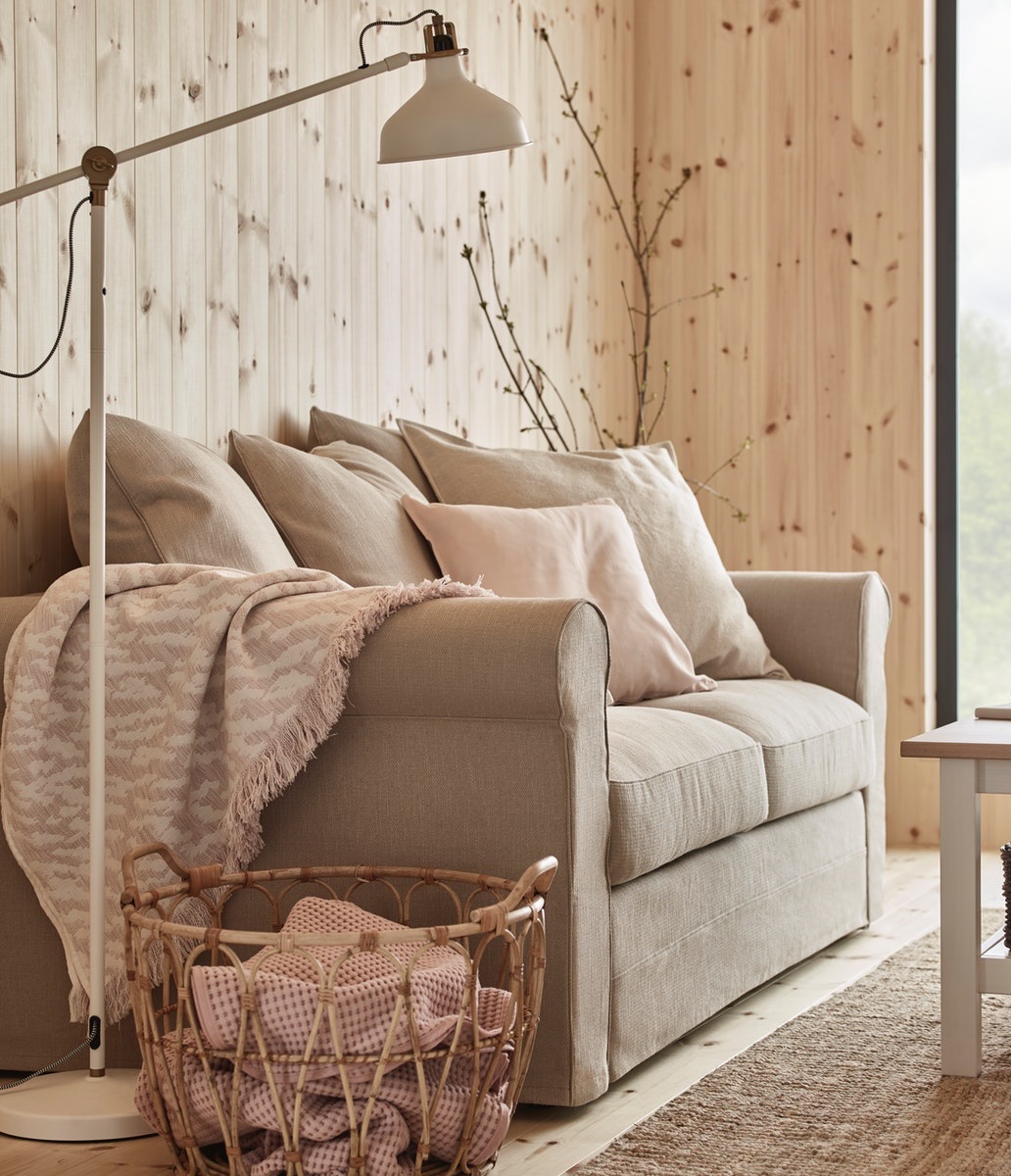 Choose sofa with soft or neutral colours such as white, light grey or beige to create a calmer and spacious atmosphere in a small living room. Avoid using sofa in dark or bold colour in limited space because it will make your room look stuffy. Not only about the colour, the pattern is also matter. Rather than using patterned sofa, choose a plain sofa to make your small living room look clean and roomy.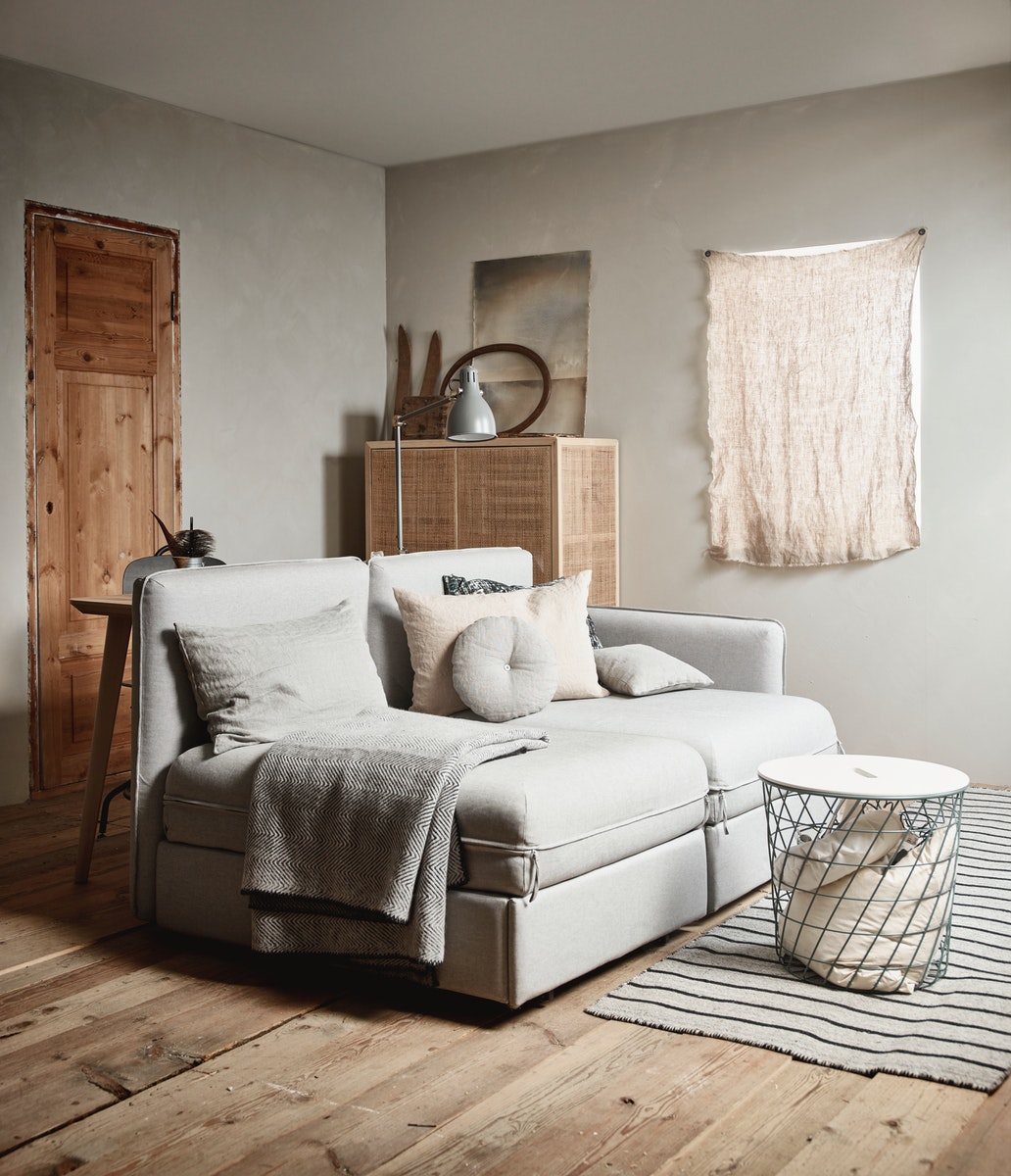 Besides bringing the calm ambience into your living room, soft colour sofa also easily to mix and match with other furniture in multicolour. And the best part is sofa with soft or neutral colour has a timeless classic beauty.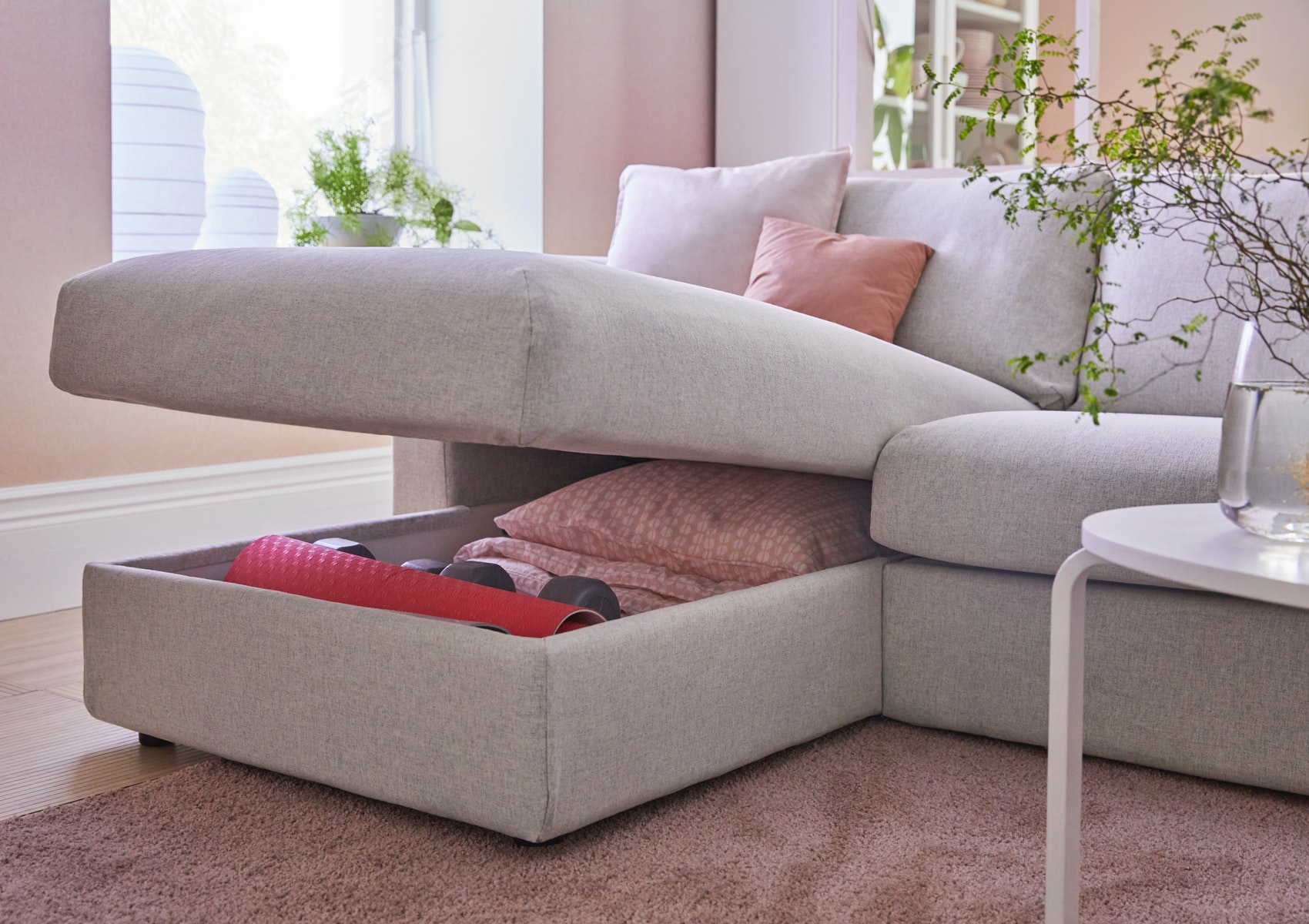 Sofa in small living room should be multifunctional, for example it can be used as a storage solution so you no need to fill the room with many furniture. By using sofa with storage you absolutely can save more space and budget. The storage inside sofa can be used to keep various things, such as cushion covers, books or throws if your friends who stay the night. Choose sofa with large and deep storage so you can store more stuff.

To keep your things perfectly organised inside the sofa, you can use some boxes to grouping your things. By making sure every stuff are organised, you can find your needs much easier. If you use the box with lid or storage bag, you can keep your stuff from dust.
Having a small living room requires you to choose furniture smartly. If your space is limited, you need to use sofa with minimalist design. Minimalist and slim sofa will make your small living room more spacious. Not only comes with minimalist design, sofa with high feet also create the illusion of more space and makes it easy for you to clean spaces under the sofa.

If you want to buy a new couch, sofa with removable and machine washable cover is better. Besides to keep your sofa always clean, removable cover let you to refresh your living room only by changing the sofa cover.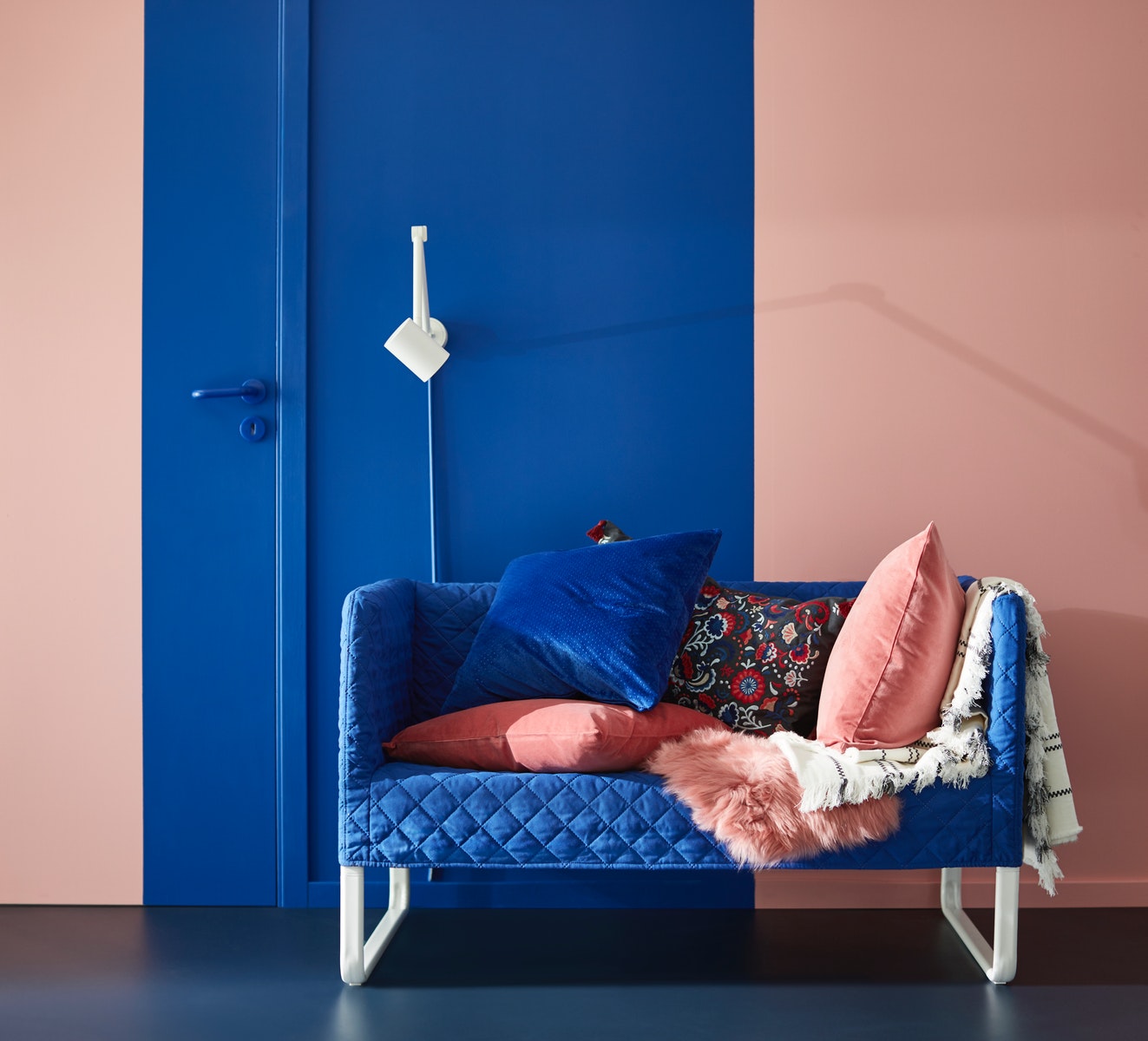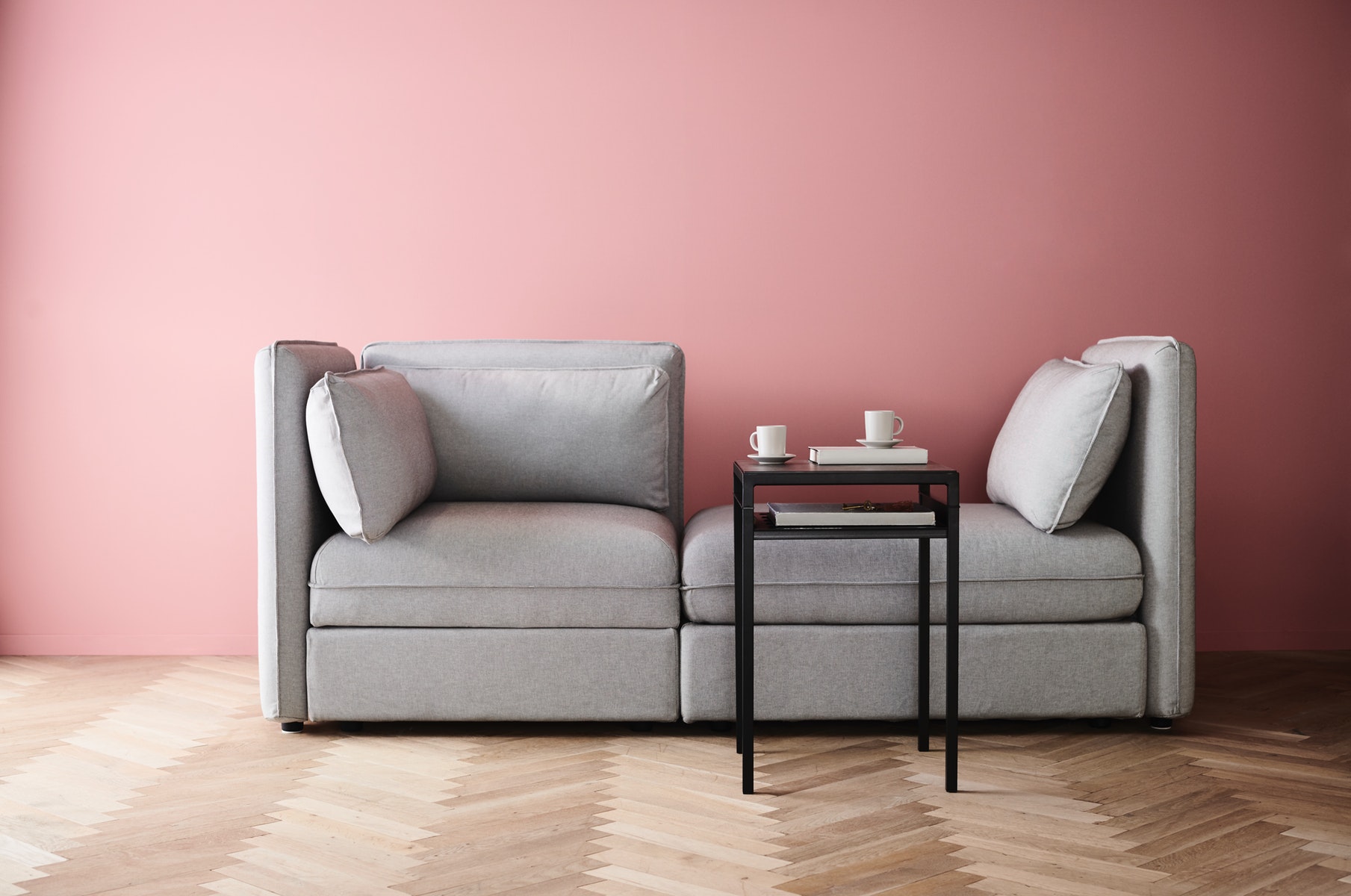 When there's no sofa that perfectly fit with your living room, modular sofa can be a smart solution. You can personalise it after your needs and taste. With modular sofa you can be creative and make your own seating composition. You can place modular sofa wherever you want - in the center of the living room or in the corner area - since it can be combined and separated easily. If you want a unique composition, you can combine modular sofas in multicolour but keep them look harmonious.

The other advantage of modular sofa is you can get a new sofa by adding the sofa composition. So when you move to a new home with bigger living room, you only need to buy additional modular sofa. Besides there are modular sofas come with armrests that can be removed and installed to suit your needs.
Those are 7 best sofas you can be used in a small living room. Whatever the type of sofa is, make sure your couch is made from best quality material so that it can feel comfortable for years. Let's discover sofa collections at IKEA and find the sofa that fits to your living room.

We believe that creativity is always inspiring, and we are proud to be a part of your home decorating creations. However, modifying IKEA products so they can no longer be used for their original purpose means your commercial guarantees will be lost.
Made by
Writer: Anita