Smart storage system for a small space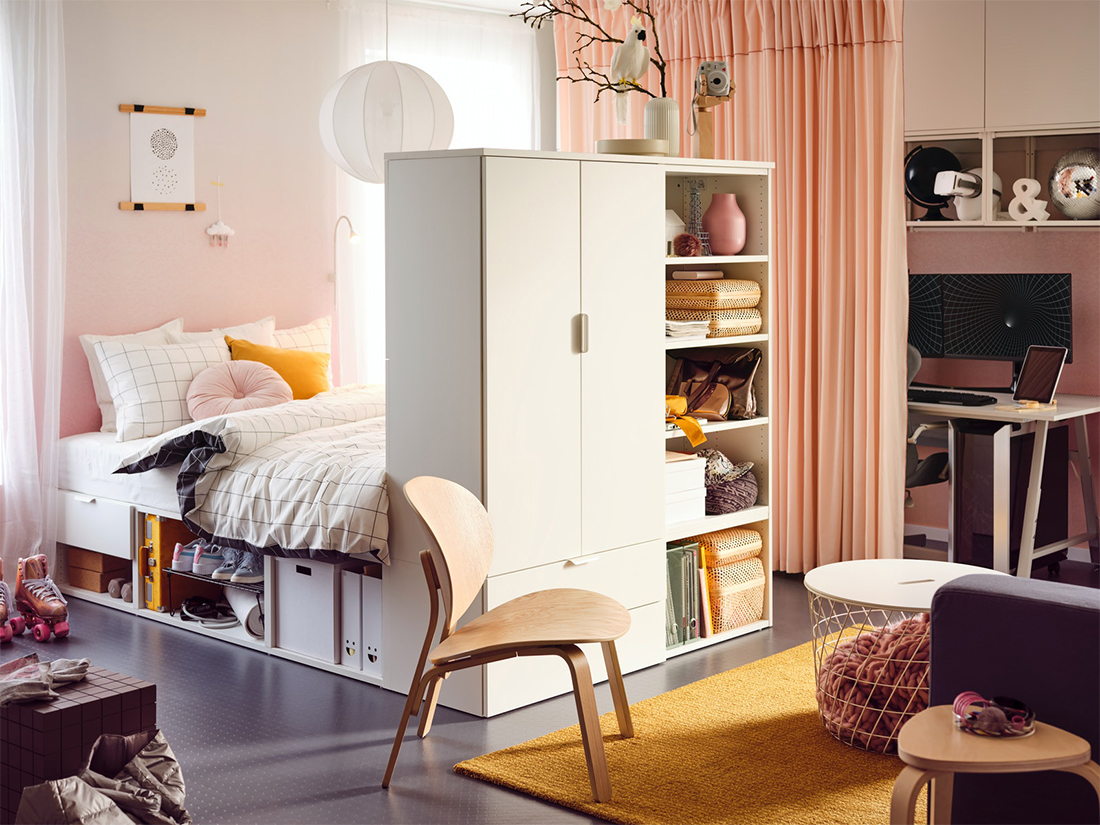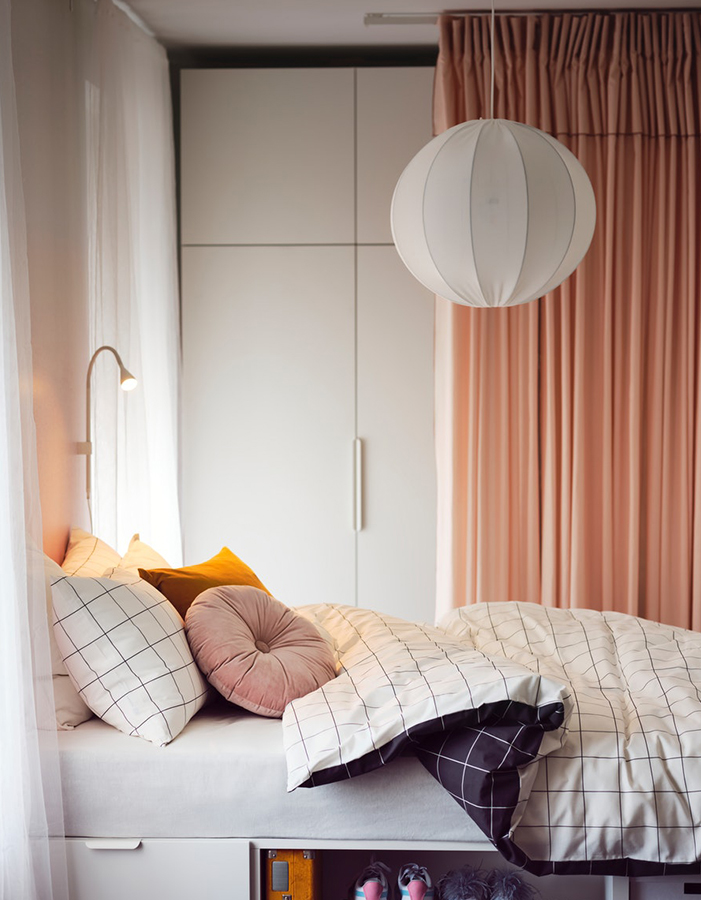 Sleep and storage in one place
Saving space with a bed which has storage underneath. You can store many things, like extra pillows, bed sheets, quilt covers, throws, and many more.
Create your own oasis
For a limited space room, a bed that combined with a wardrobe can save your floor area. It can also be used as a room-divider so you can still have some privacy when you sleep.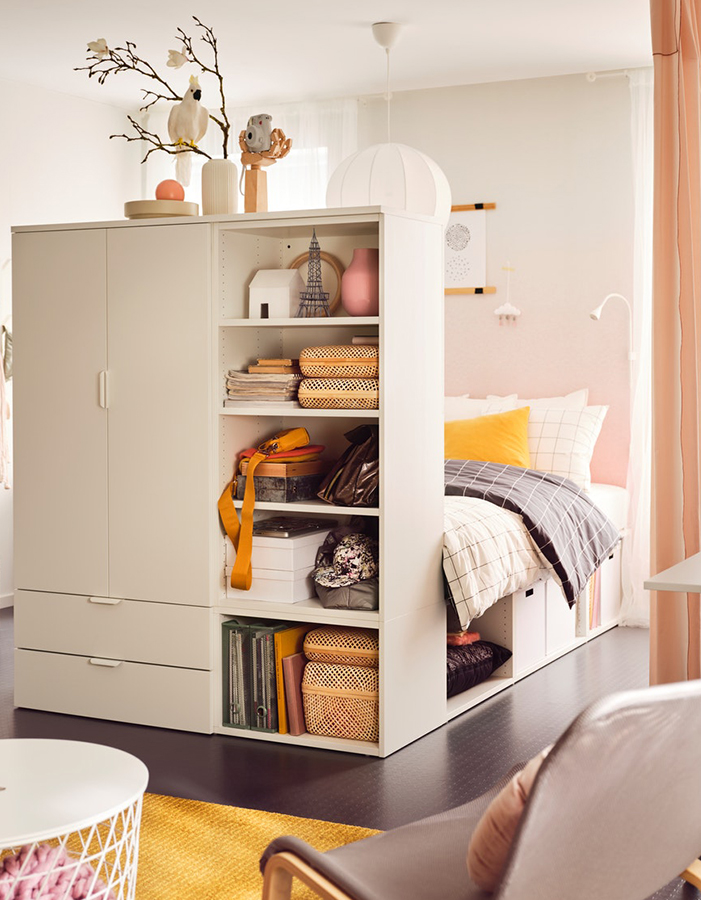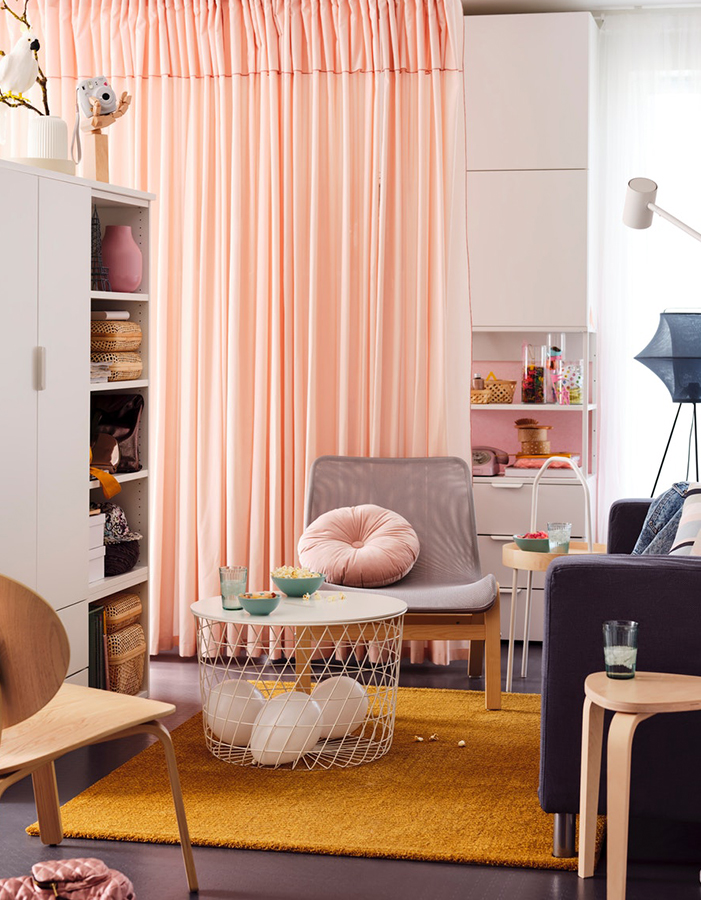 Unlimited storage for limited space
Use a combination of open and closed storage system for a more practical use. Display your favourite items or hide them if you don't like them to be seen. For a more extra to store, coffee table with storage is the perfect choice.