Productive in a playful space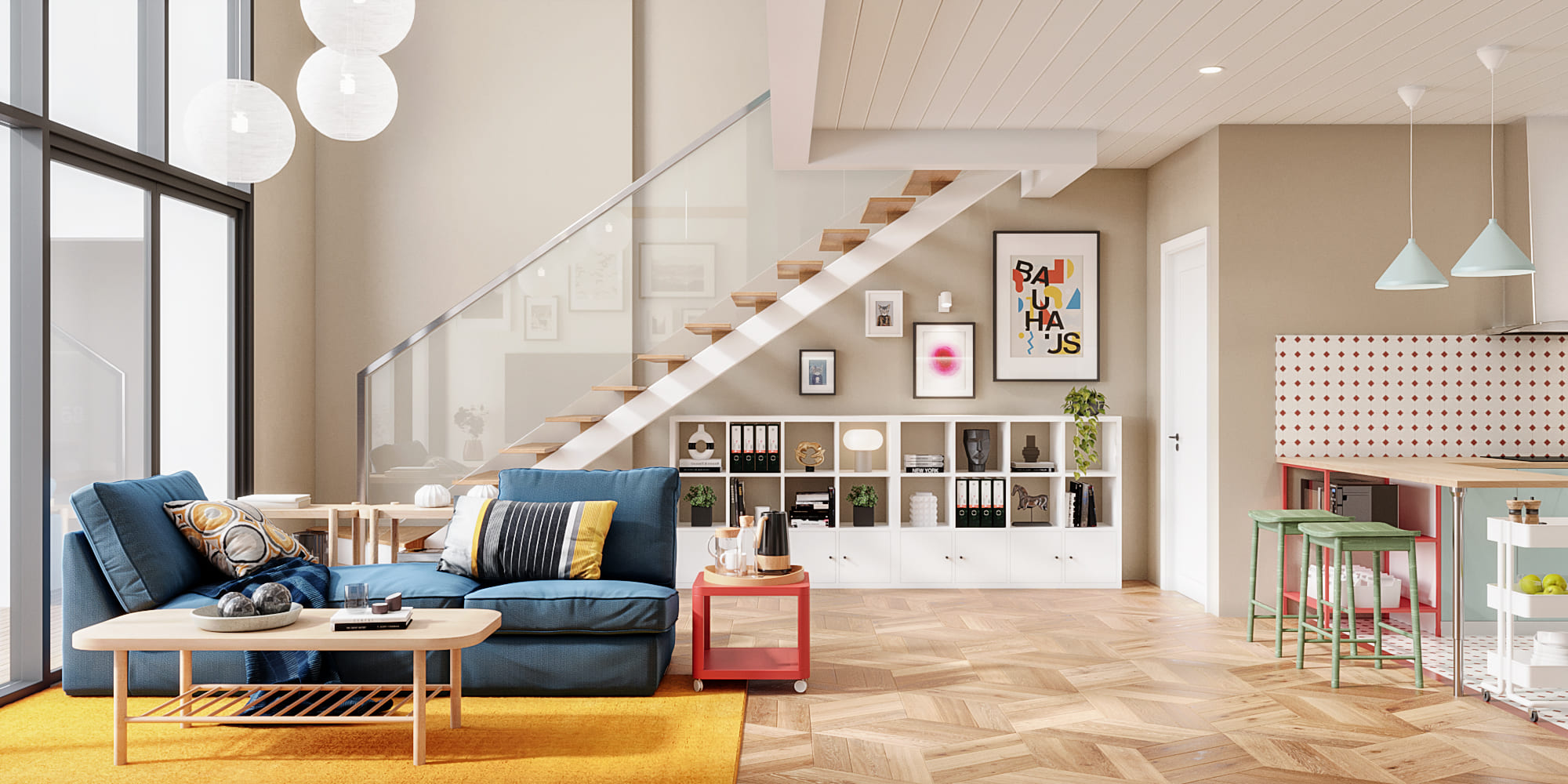 Ideal for young and stylish entrepreneurs, this space is both playful and warm. Without being childish, the playful look uses bright colors mixed with pastel bases. This joyful atmosphere can boost up creativity and productivity in the studio or workspace. Bold and graphic patterns that are used as accents all around the space also gives an inspiring youthful touch.
Perfect space to take a break
The living room is filled with neutral and topped with playful colours for a fun and relaxing break after work or even in a day off.