Perfect place for an urban single living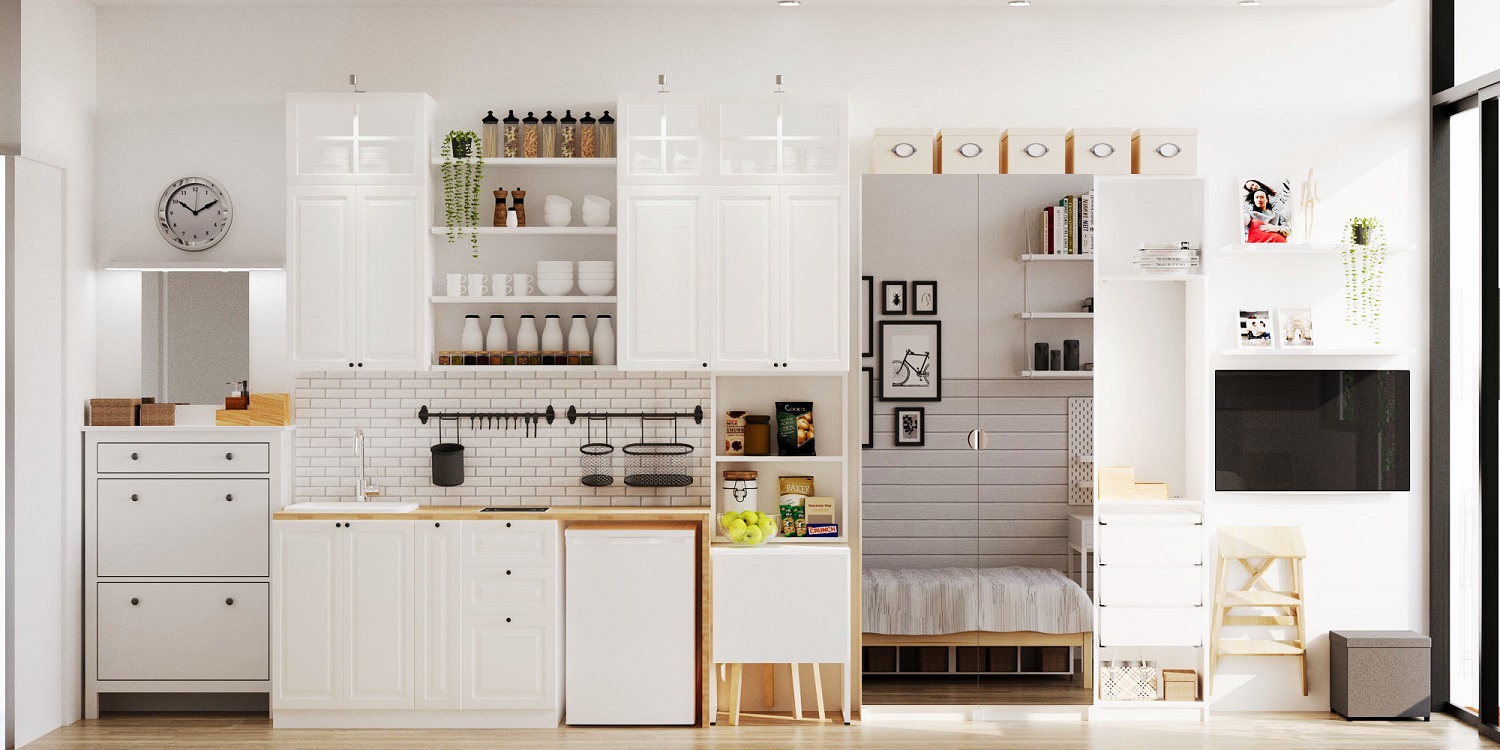 This compact apartment should be perfect for those who seek a place near the CBD. It provides small but effective workspace balanced with comfortable resting space. Simple and functional furniture with warm light color creates a clean cozy atmosphere for single living. Vivid yellow as accents, complementing an earthy palette, also gives a fresh touch.
Make the room feel more spacious
This area is used by occupant to rest and work. Wall storage solutions are utilized to save space. A large mirror was added to create the impression of a wider space.