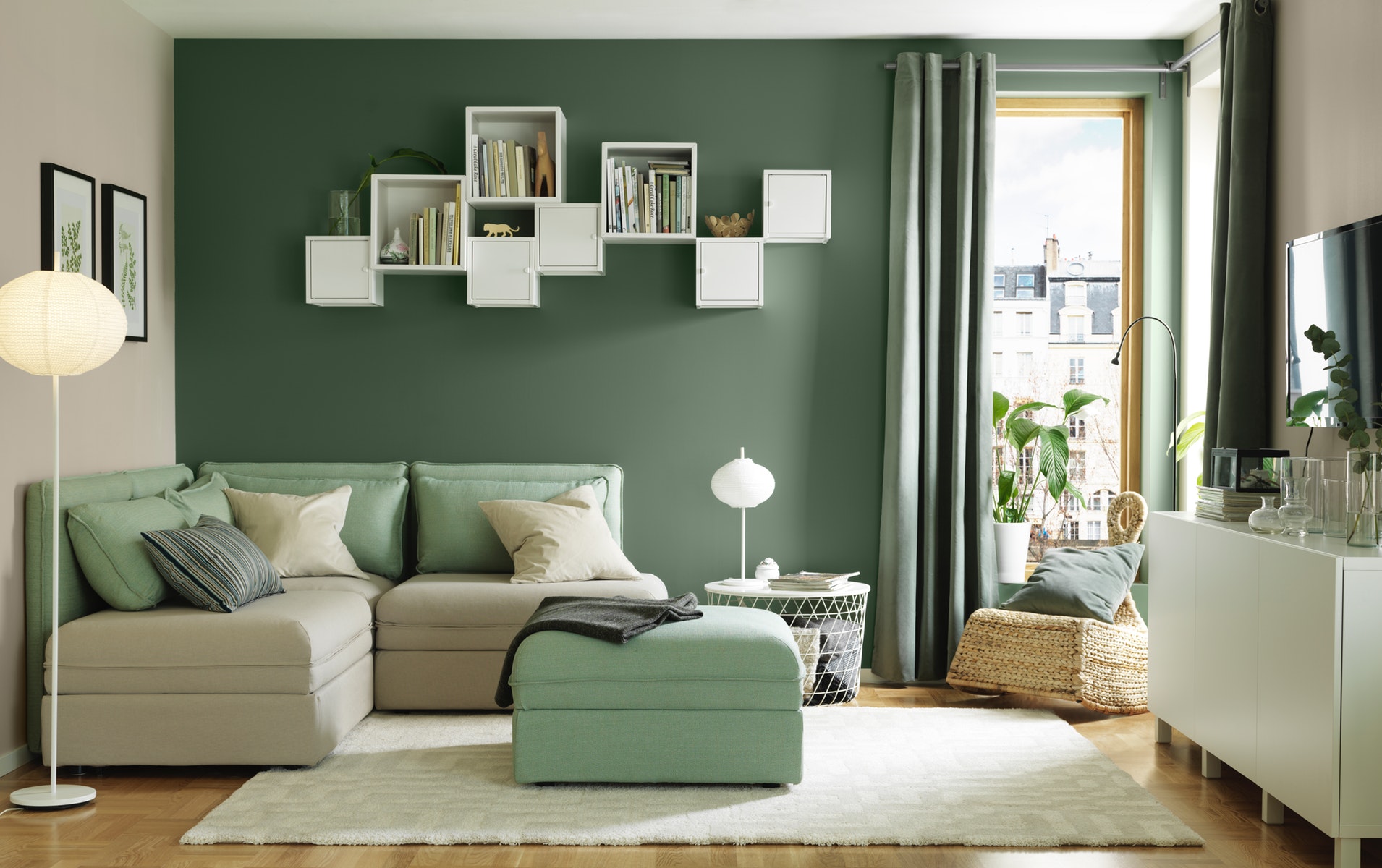 Living room is usually located in front side of the house. Having a living room that has limited size certainly not a probem if you can arrange it in a proper way. Many things that you have to consider in decorating the living room to keep it looking spacious and airy. With a good arrangement, your minimalist living room will give you a comfortable feel and make everyone in it feel at home.
1. Use bright colors for the wall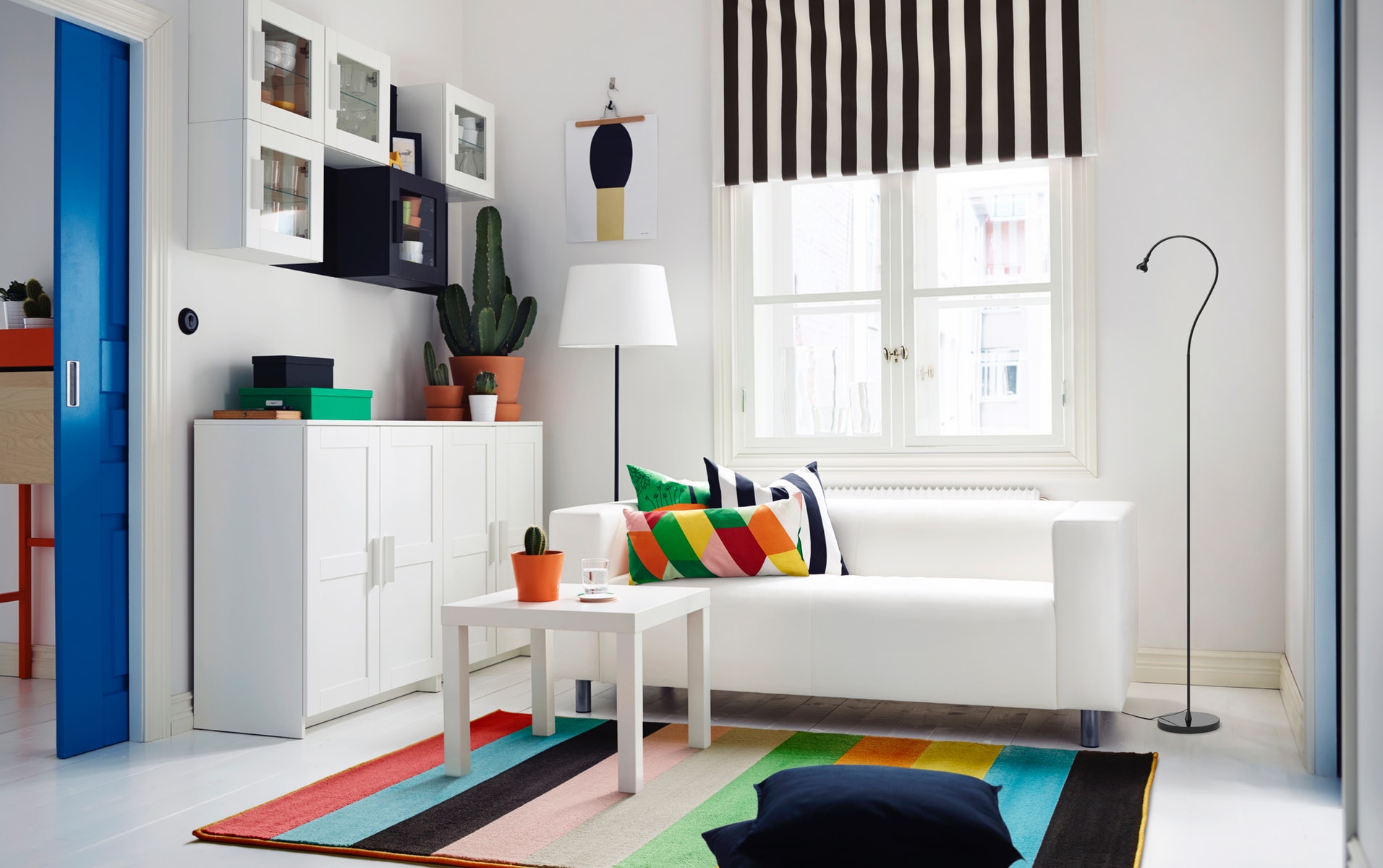 To make your limited size living room looks spacious is to use the choices of bright colors, like white, light grey, beige, and all the other neutral colors wall paint because they can give your room a touch of nice clean and airy impression. Bright colours can also be easily to combined with bold colours for the accent of the room to make it look more alive and not boring. A living room with that kind of colours for its wall feel comfortable and pleasant.
2. Adjust the size of the sofa according to the size of the living room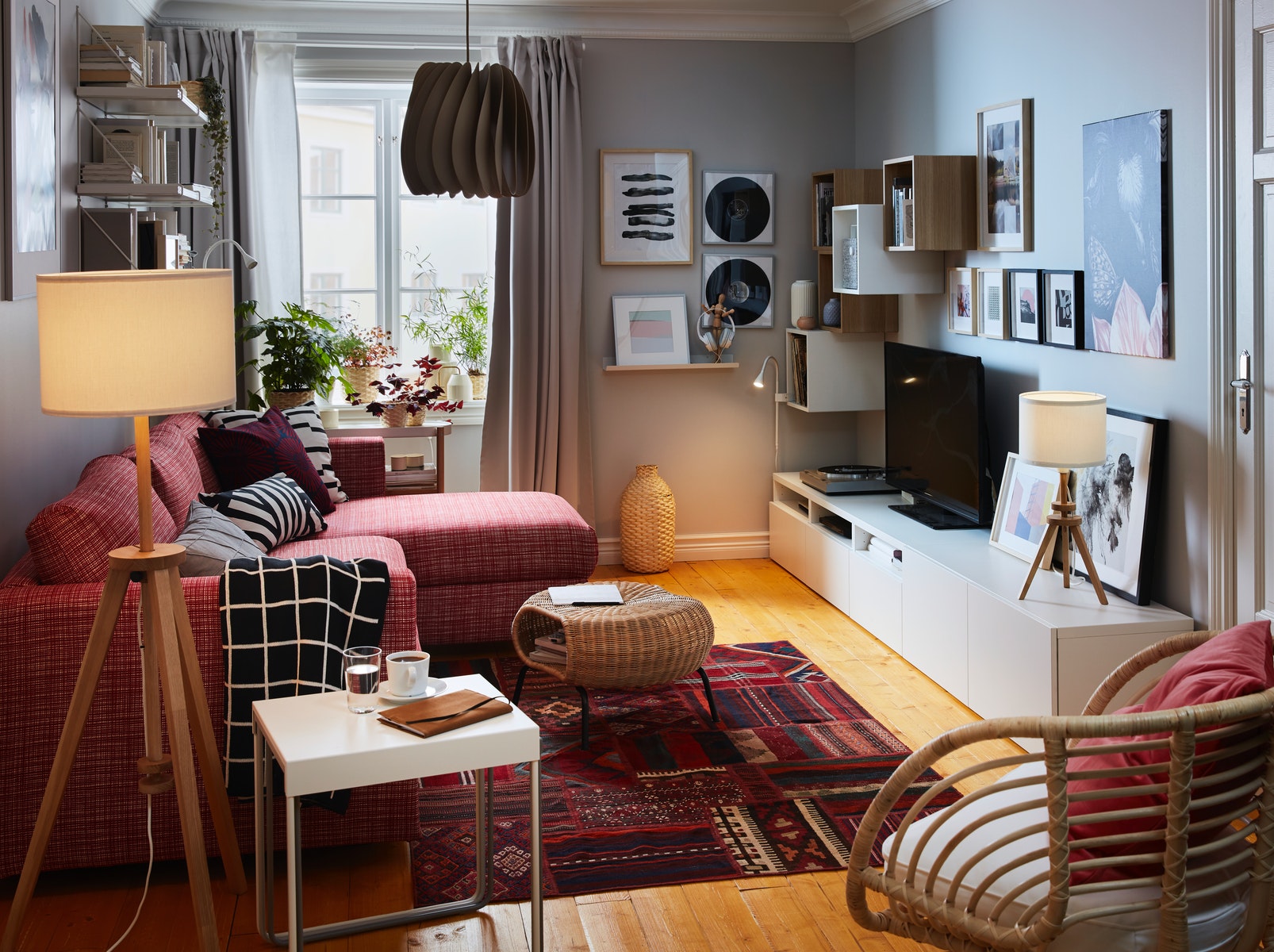 Having a sofa in a small room is often become a problem because it is considered to take up too much space. Even though with the selection of the right sofa shape and sofa color, your living room will still look proportional. Please avoid using a large sofa because it will make your living room feel cramped. Choose a sofa with the right size and compare it to the overall area of the room and mix it with a coffee table and lightings that have light and airy look to give the room spacious feel. Sofa with a simple shape and minimalist style is the most appropriate choice for a limited size living room.
3. Use multifunctional furniture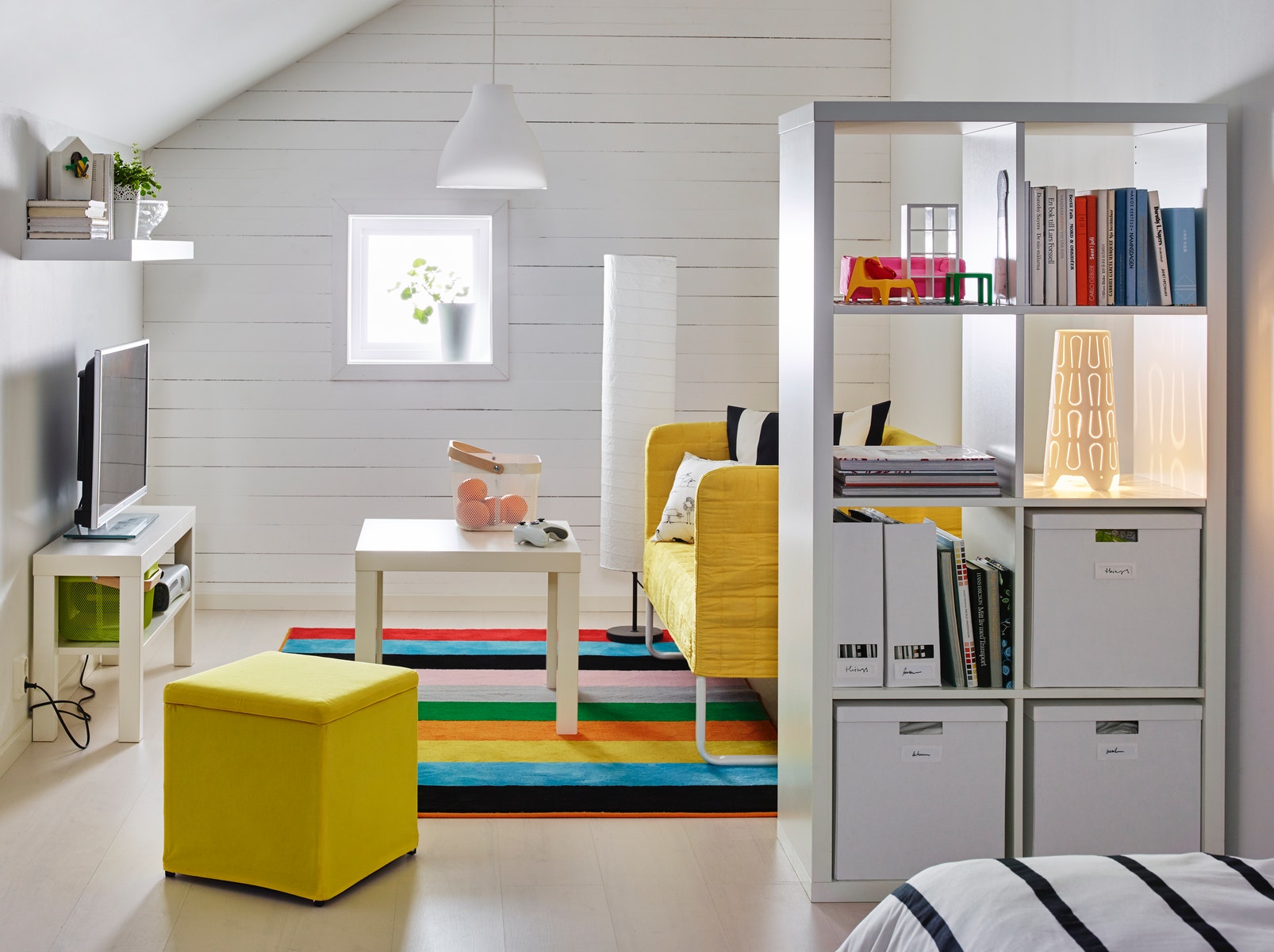 Multifunctional furniture is the most appropriate and practical solution for a small living room because it can provide you plenty of storage. Use shelving unit that can simultaneously function as a room divider. Choose storage that is lightweight, simple with minimalist design, but still flexible and functional.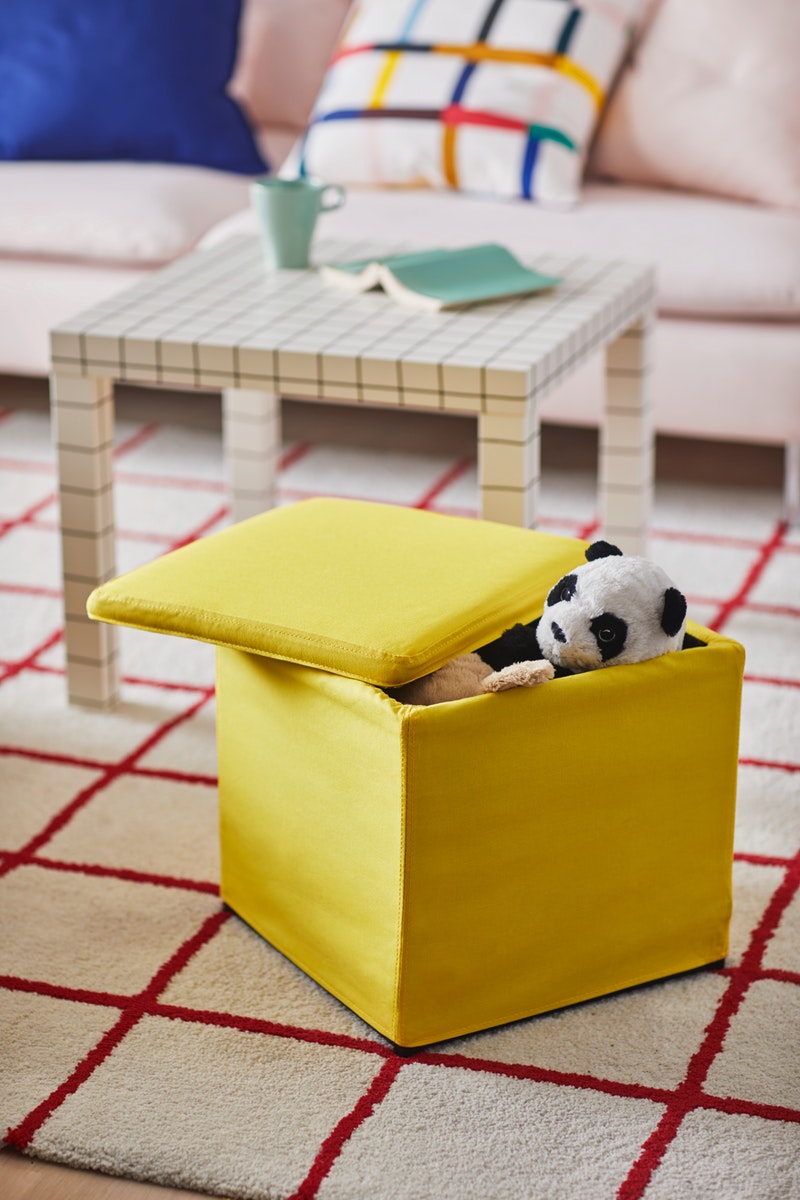 This furniture can be used as an extra seat or footstool, and also concealed storage under the seat to store many objects of your daily needs. It is suitable to compelement the sofa in your small living room.
4. Maximise the use of your wall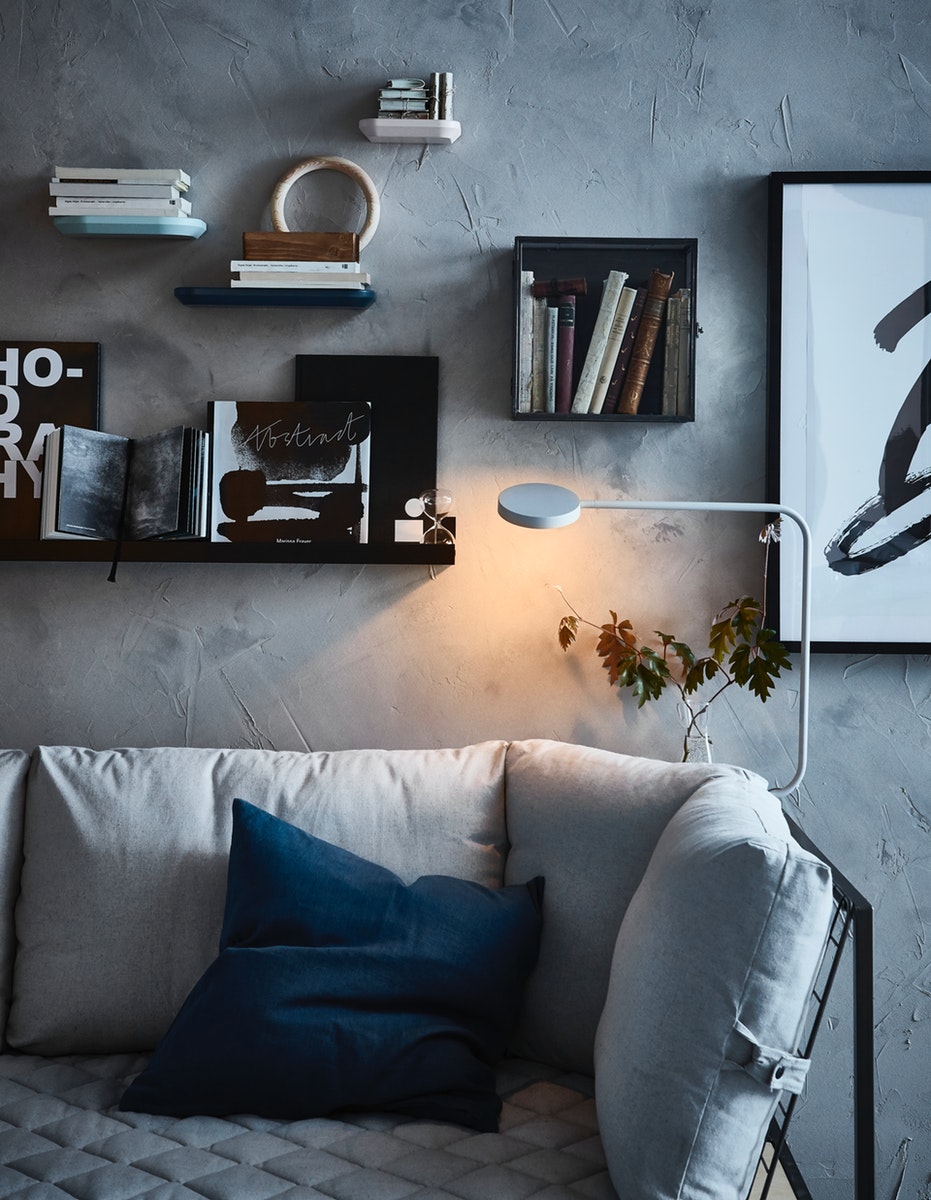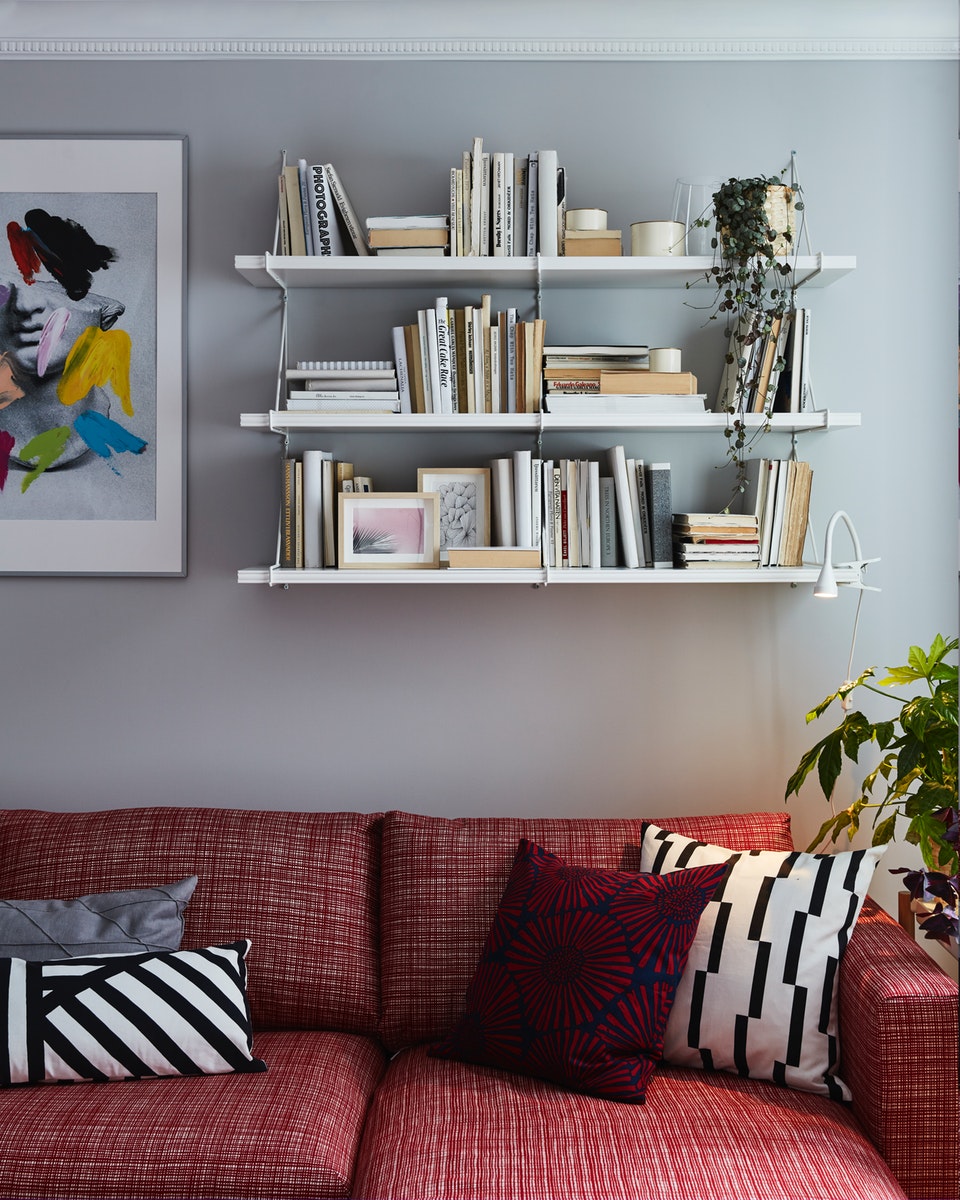 Although you have a limited size living room, you can still maximise your storage by making good use of vertical wall solutions. Use several shelves and glass-door boxes to display various collections of books and magazines, collectibles, plants, and also add a frame with your favorite photo of picture. Do not forget to complete with the proper lightings so that your living room looks beautiful.
5. Make the wall clock part of the decoration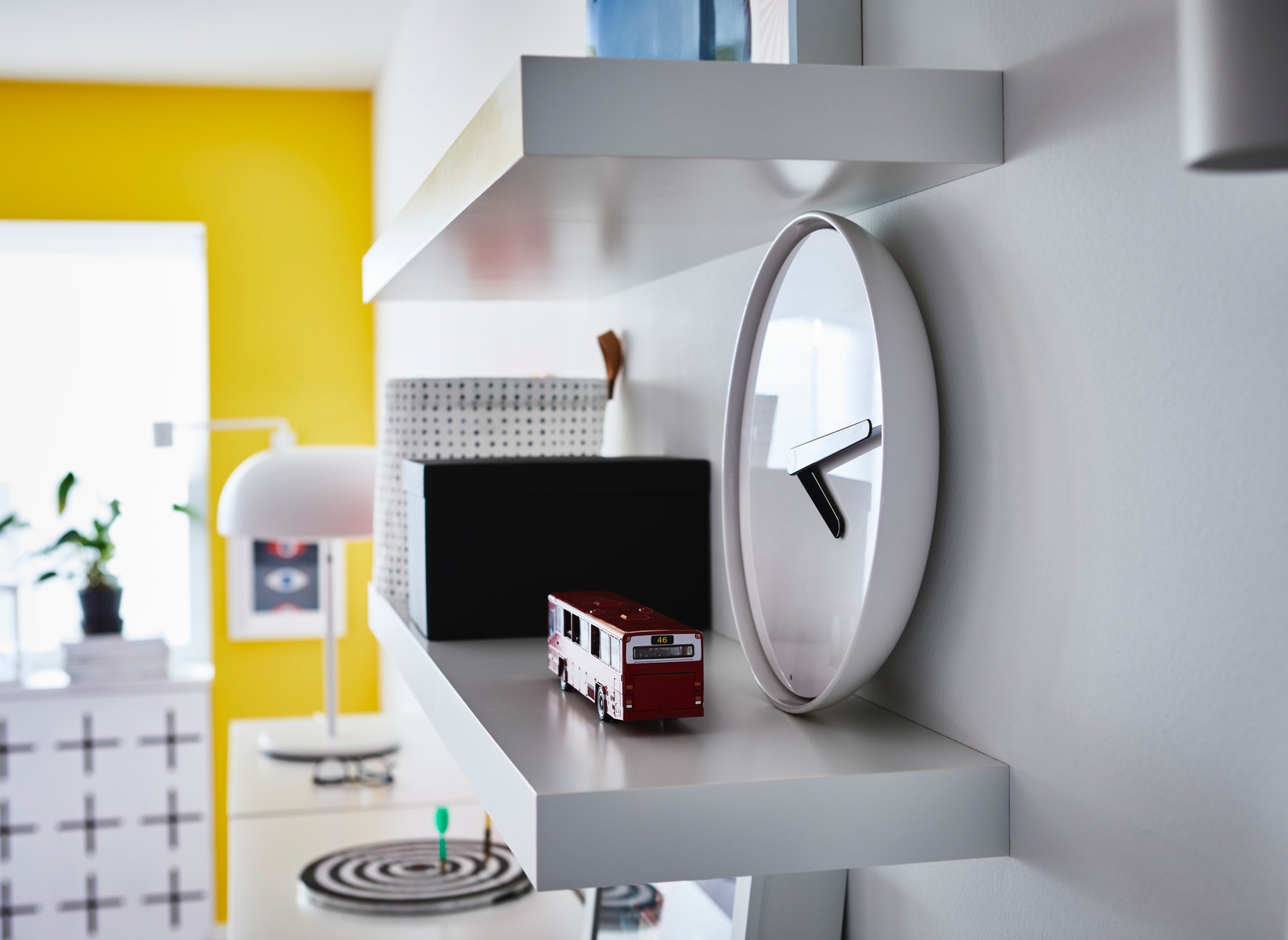 Wall clock has an important function in everyday life. Not only to show the time, but also can be used as part of the decoration in the living room. Make the usual wall clock that attached on the wall look more attractive by putting it on a shelf along with storage boxes, your collectibles and your books. Choose a wall clock with a simple shape and minimalist modern style that suits the overall look of the room.
6. Display your favourite photo collage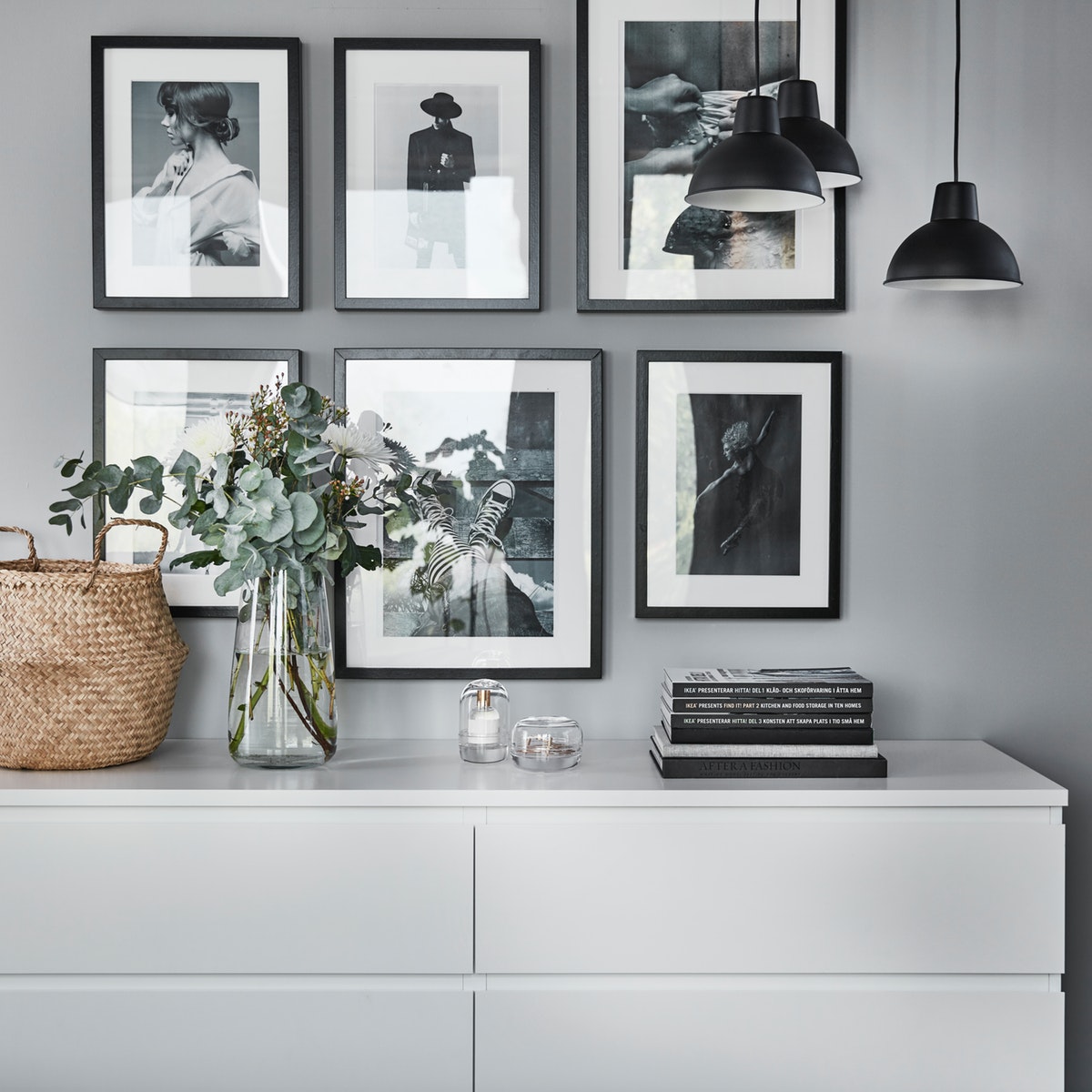 Display a variety of your photo collections by creating collages on the wall of your living room. Choose the position of the wall that is wide and open, and exposed to lots of light so that the collage can be seen clearly from various directions. Free your imagination to find the form of collage that you like the most. Make experiments with papers that cut into shapes and sizes of all the frames that will be used and try to arrange everything on the floor. After finding the the overall shape of the collage that you want, move it and attach them to the wall. To make it look more attractive, do not hesitate to combine several different frame shapes, textures, sizes, and colours. Create a series of stories to make it looks unique and more interesting.
7. Use mirrors to create a wider size effect for the room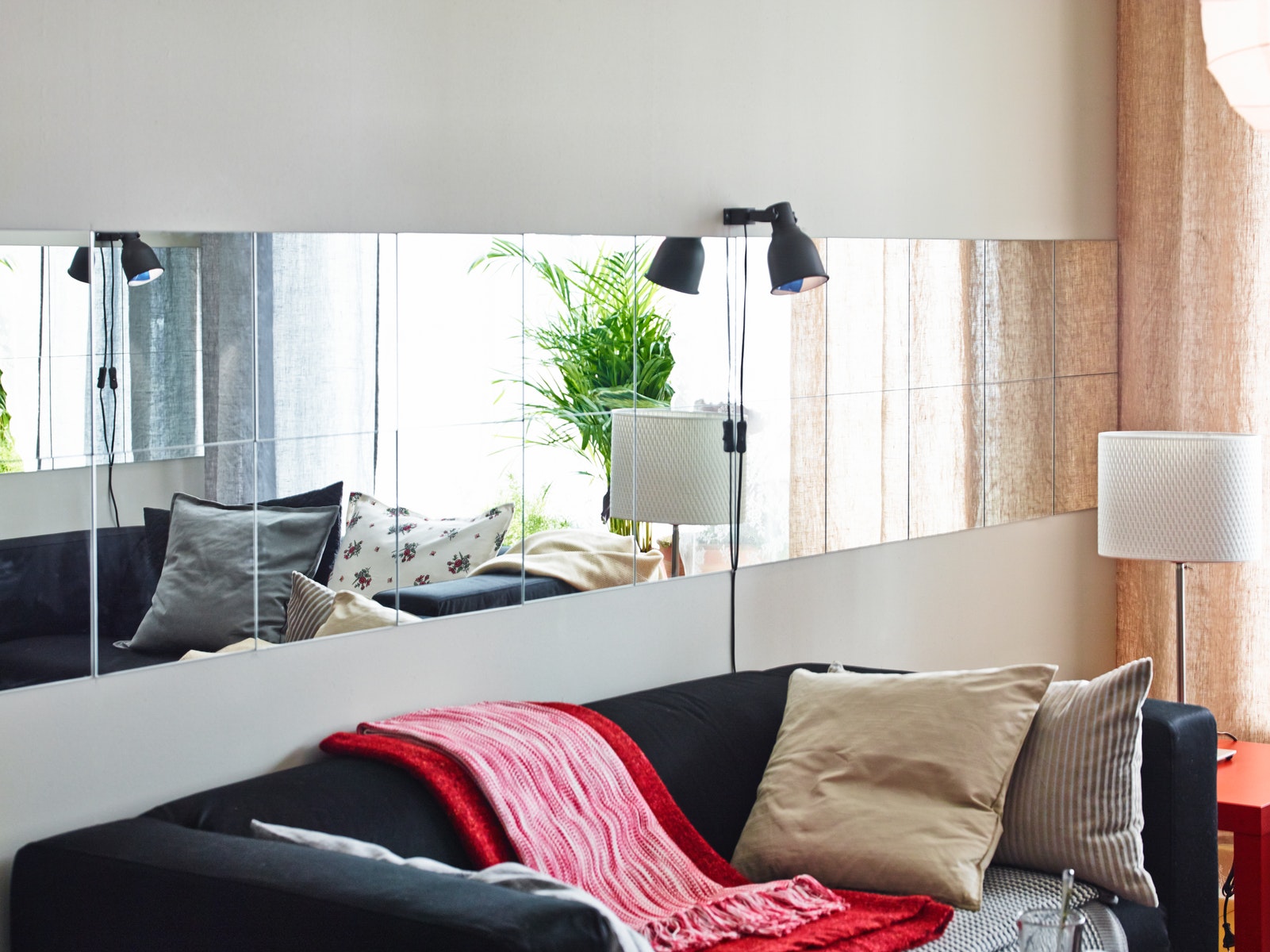 Mirror is able to bring the illusion effect that can make your room look a little wider because of the reflection. Attaching the mirrors to the wall has its own trick, which is ideally sized ¾ of the total area of the wall. If the area for the mirror is too small, the effect will not be seen. The mirror should also be placed directly facing the window or exposed to a lot of light so the reflection effect is maximised. Use panel mirrors to make a big mirror for easier application.
8. Use carpet to soften the mood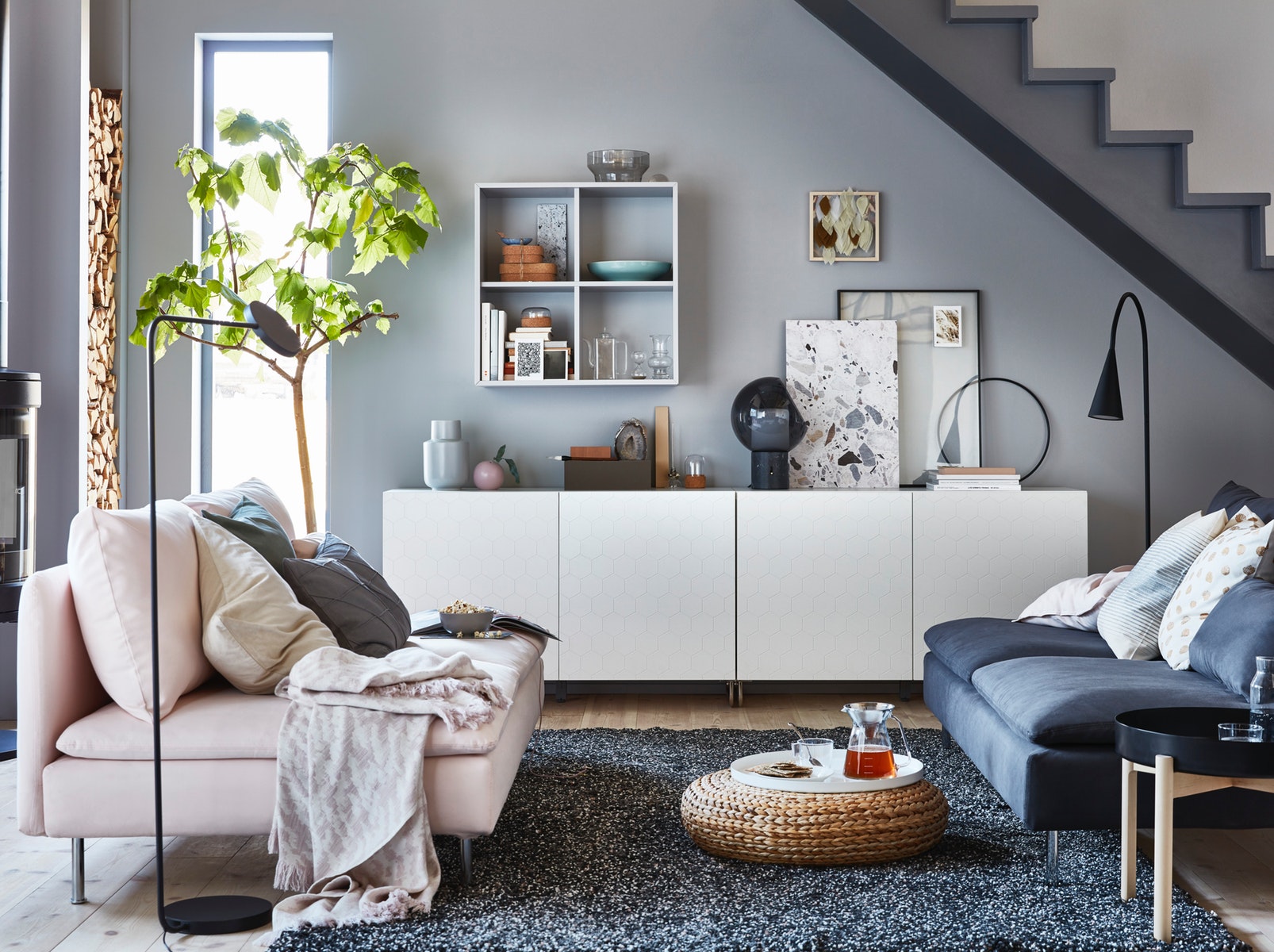 The use of carpet is very impoertant for your room. With the use of carpet, your room will feel warmer and softer. The carpet can cover the surface of the floor from damage when there are objects falling from the table, giving a warm feel to the room and also as a base when you want to sit on the floor. Nowadays, carpet is not only used because of its function, but also in terms of aesthetics that can make your room look more beautiful and stylish at the same time. For a small living room, it is very important to choose the right size carpet. Your carpet should not cover 50% of the floor area. You also have to pay attention to the choice of motifs and colours, then also match the overall theme of the room so that the room looks harmonious, does not feel cramped and tight. Choose the carpet that is comfortable and easy to maintain.
9. Add some greeneries and furniture made from natural materials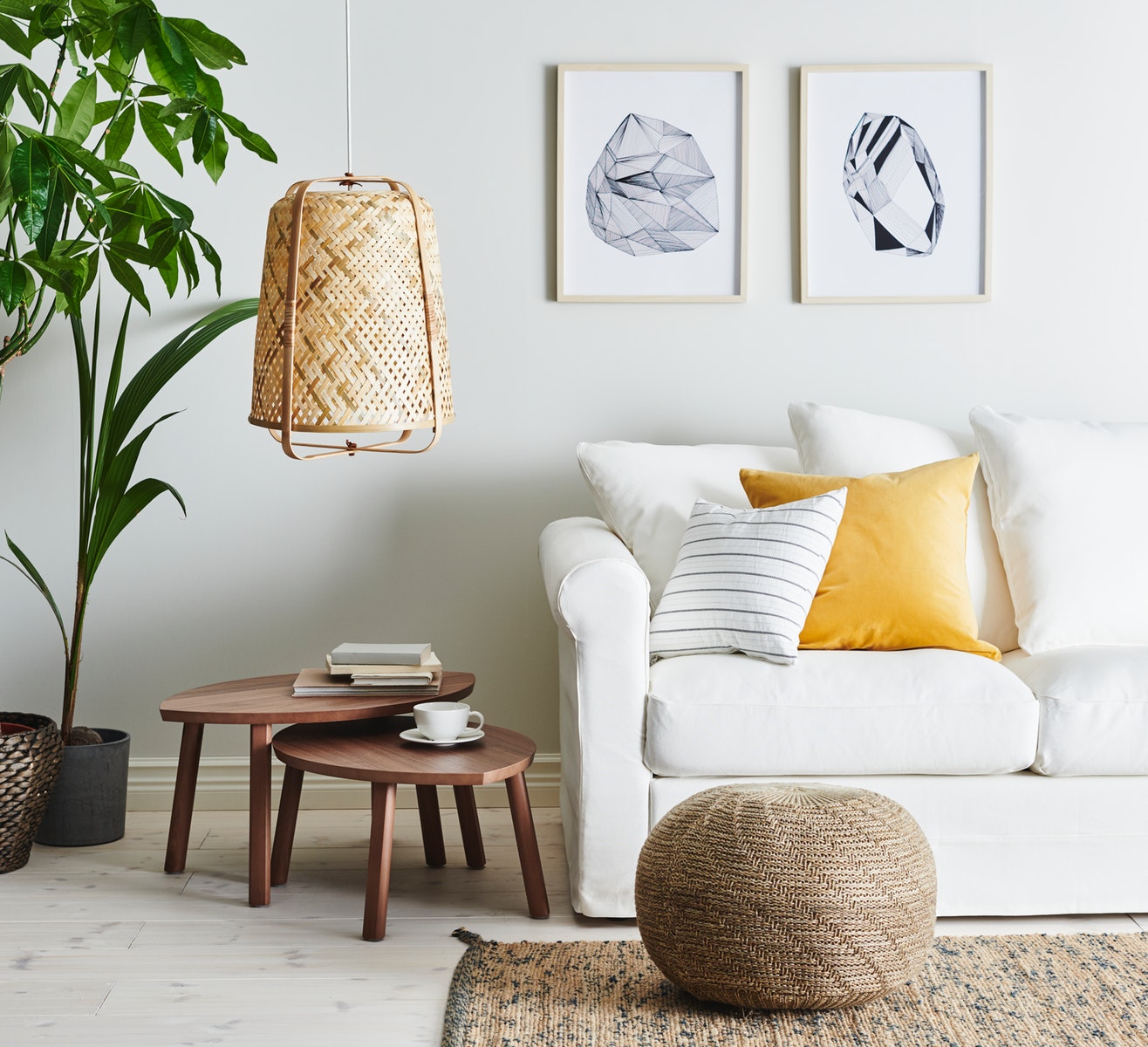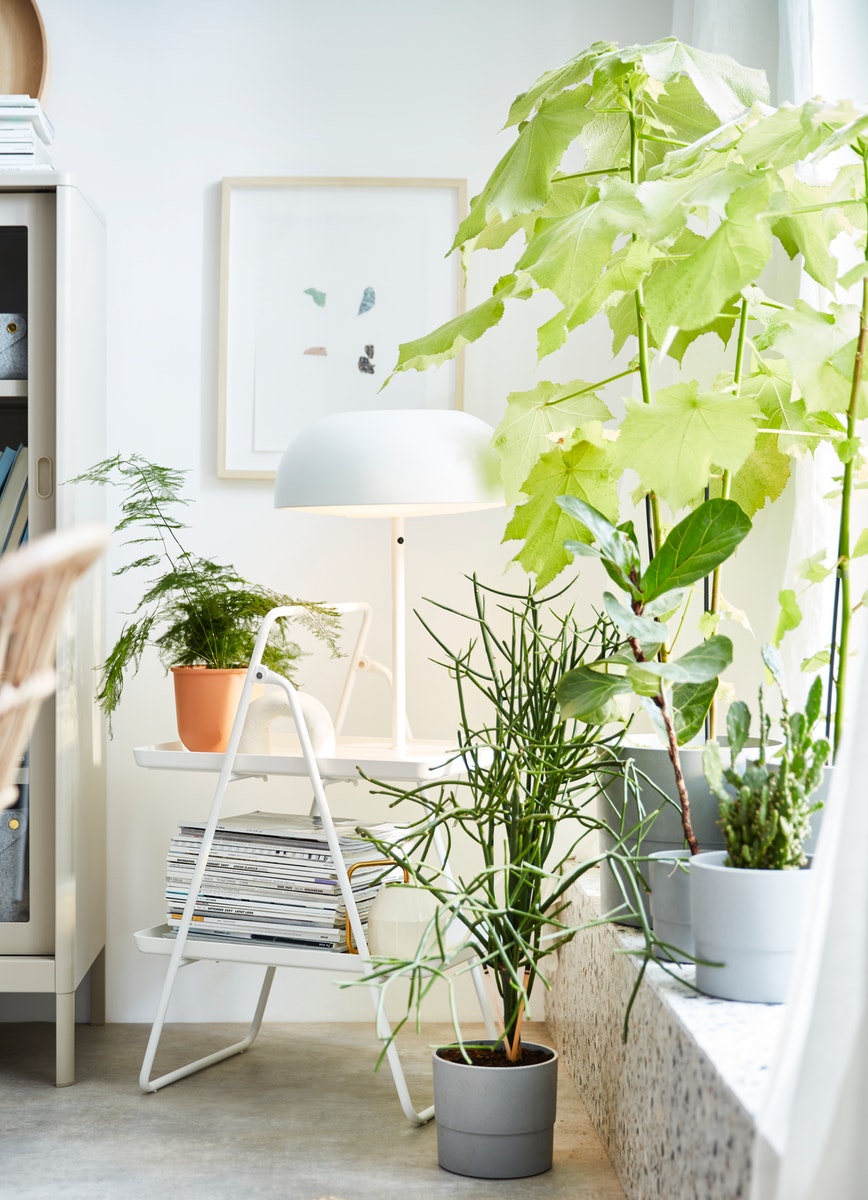 To give a beautiful feel in the living room, use furniture with natural materials and also add few pots of green plants in the corner of the room. Plants will help to make your small living room to feel fresher, help to be a natural air filter, regulate air temperature and give an outdoor feel.
10. Do not hesitate to use bold patterns and colours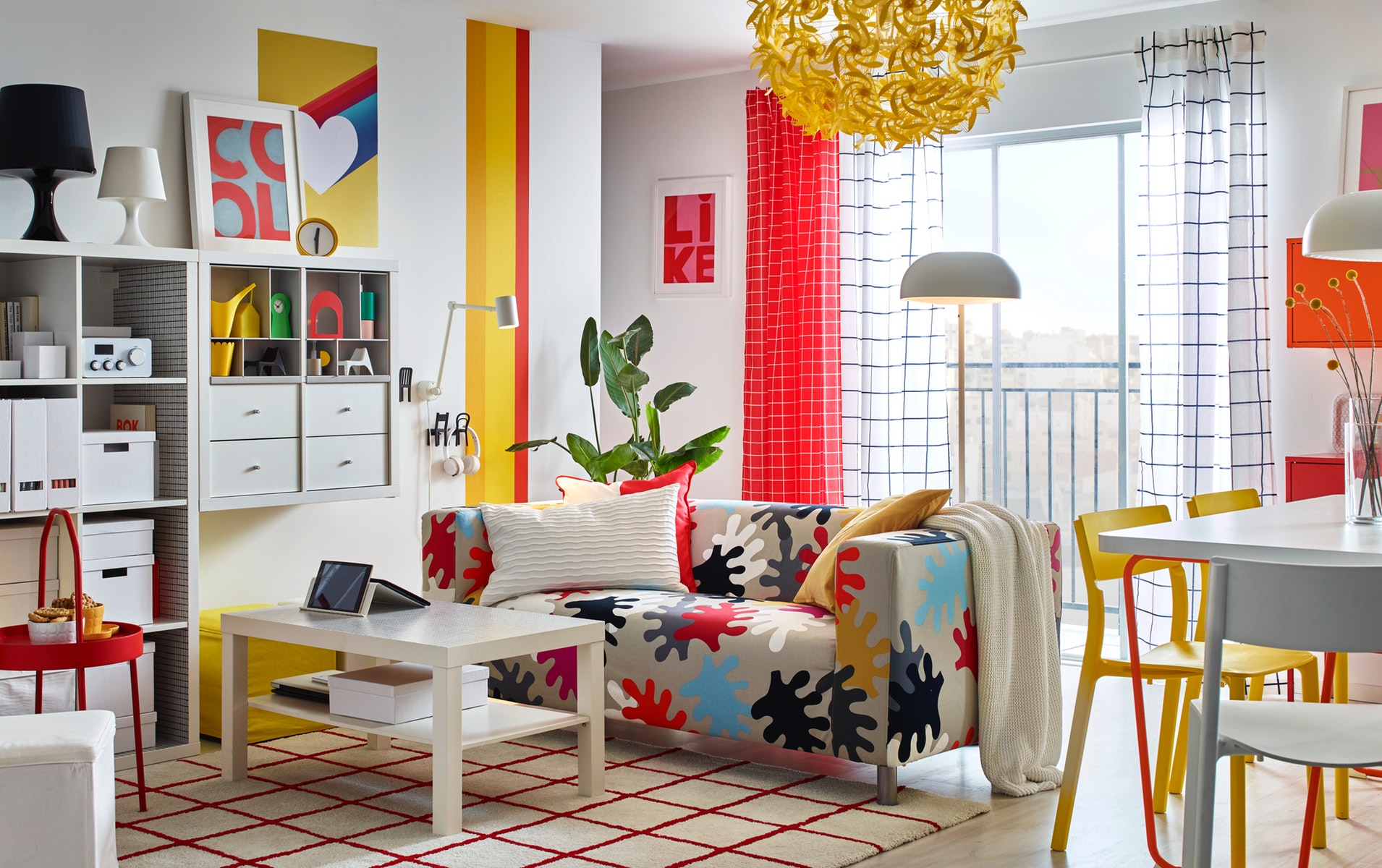 Having a small space does not make you to be afraid to go experimenting using graphic patterns and bold colours. By using bright coloured wall colours, you can combined them with interesting motifs so your living room look more open and does not look boring. Crash patterns and colours can liven up your room without making it feel cramped, but you still have to see the overall style of the whole room and make sure it looks harmonious. Then create your imagination to make the living room feel more pleasant.
We believe that creativity is always inspiring, and we are proud to be a part of your home decorating creations. However, modifying IKEA products so they can no longer be used for their original purpose means your commercial guarantees will be lost.
Made by
Writer: Ayu Nindyakirana