Live more sustainably at home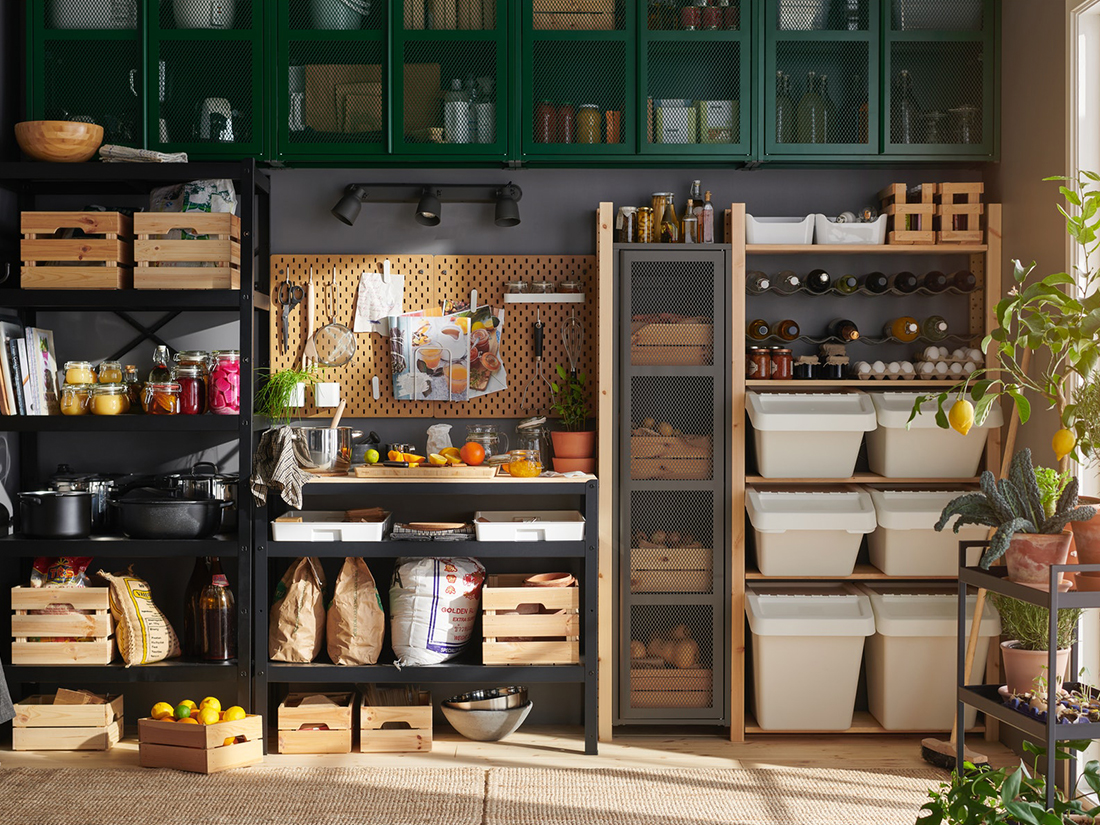 185.753 ton of garbage is produced everyday by 270 million Indonesian citizens, and it's equal with 0,68kg of garbage every day. Let's start to reduce this number by adapting a sustainable and eco-friendly lifestyle at home.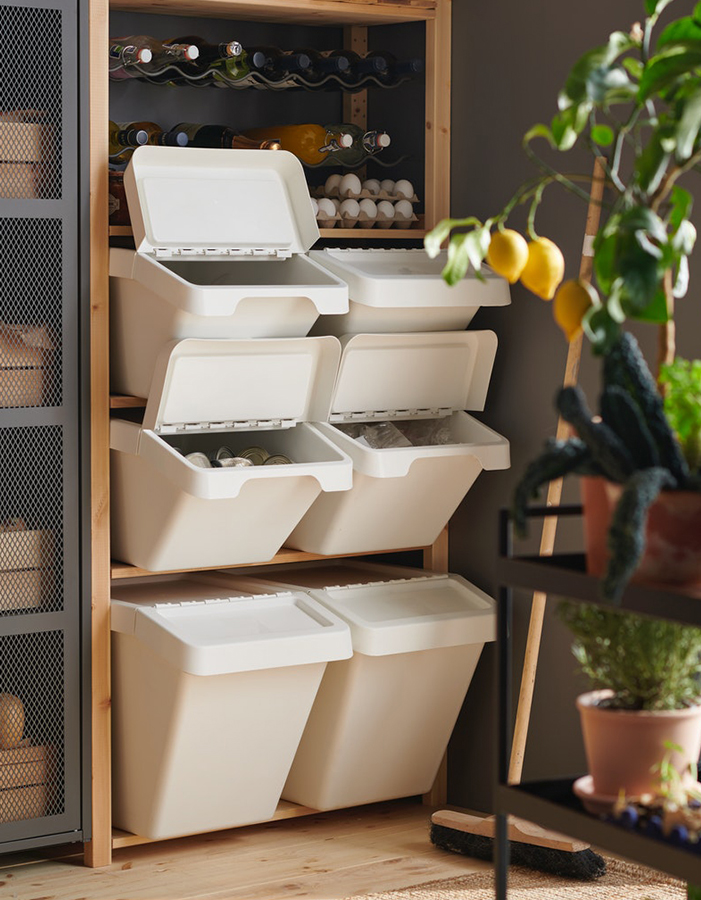 A mini sorting station
Use shelving units and waste sorting bins to manage garbage at home. Give categories to each waste sorting bin to make the activity easier for everyone in the house.
Food containers to the rescue
Reduce food waste by storing food in glass jars and transparent food containers to keep them fresh, visible and easy to find on the kitchen shelves.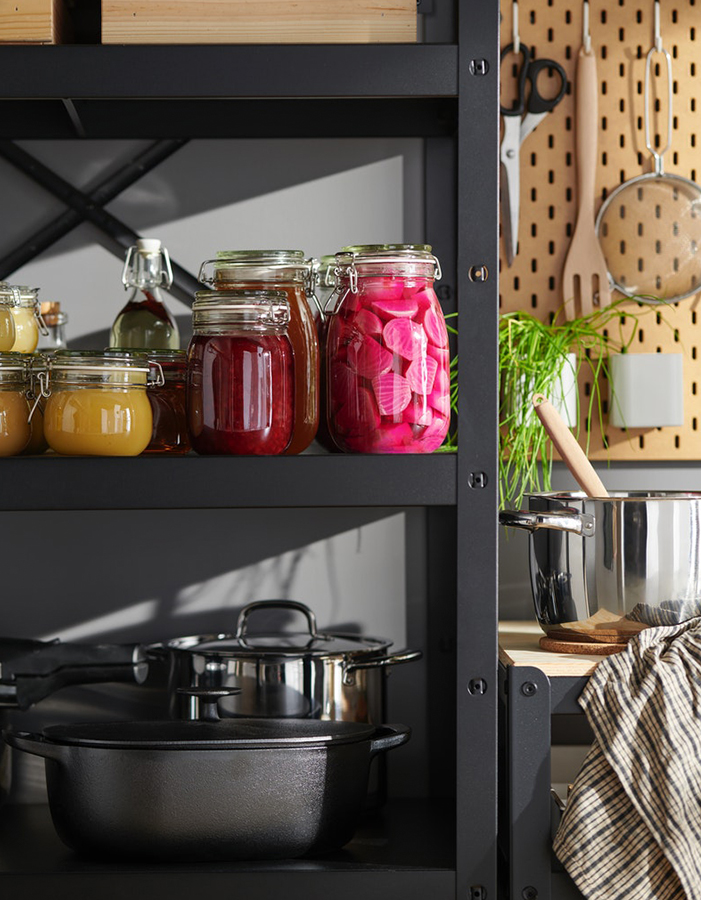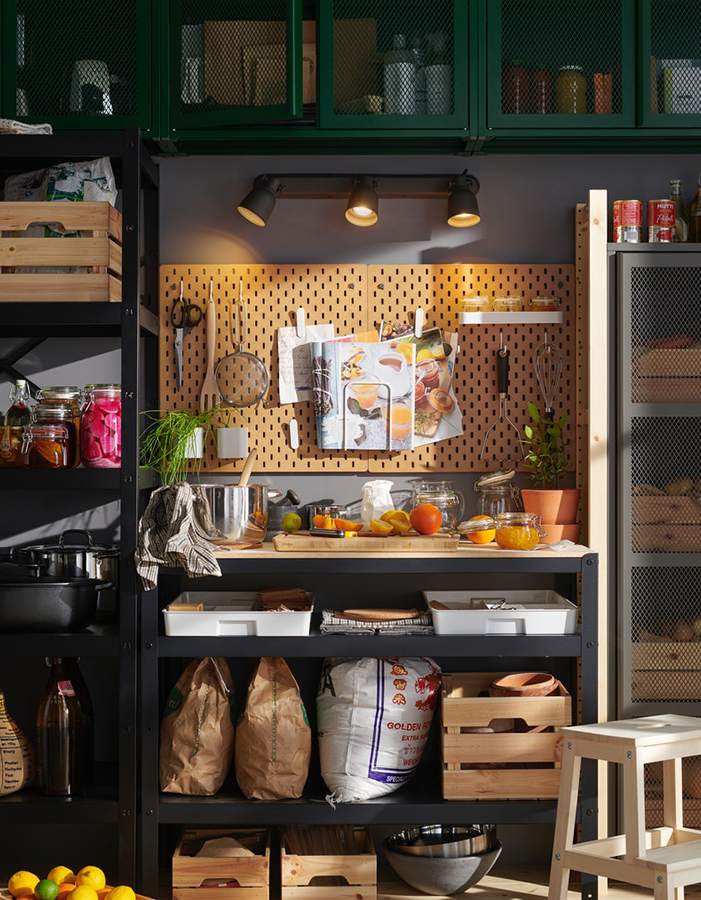 Organised and visible
To make working in the kitchen more comfortable, keep all kitchen utensils and food ingredients in their dedicated place. An organised kitchen will make preparing easier, as well as reduce the food waste because all the food ingredients are visible.