Let the sunshine in! Discover how the feeling and freedom of endless summer days shapes this family home, and those who live there.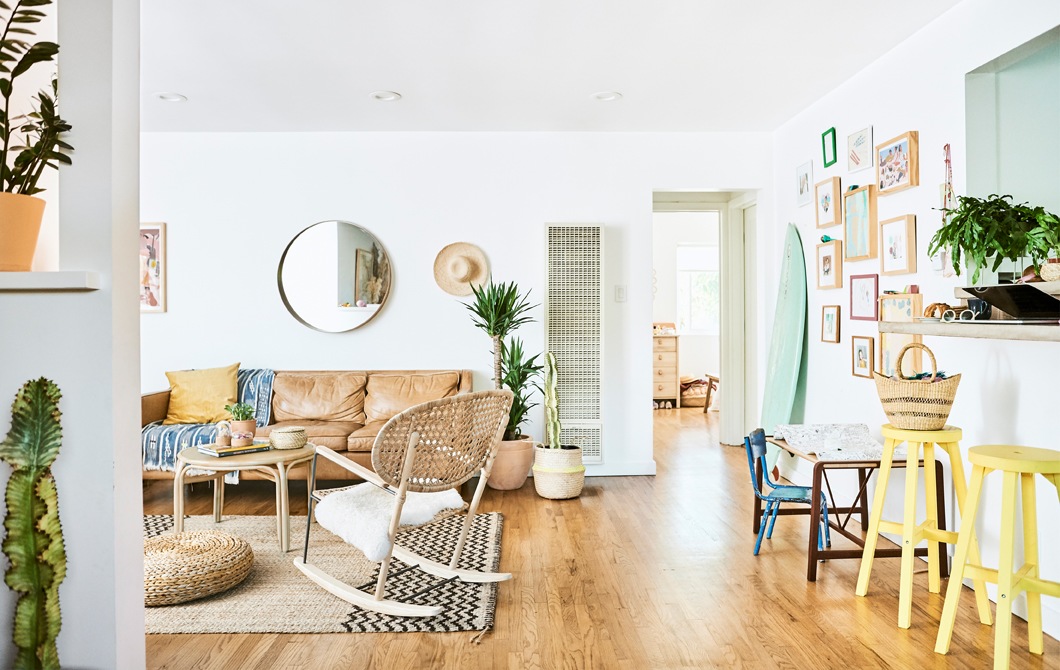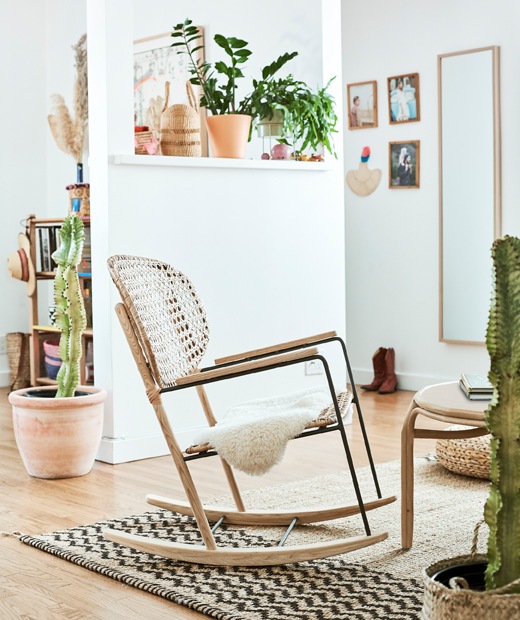 Invite the outdoors inside
This family's love of being outside doesn't stop at the doorway. Spending time in their open living area feels like being at the beach, with a laid-back atmosphere and mix of raw natural materials. The personal touches come from Chloé and her husband Mehdi's mixed heritage and adventurous spirit and together create a melting pot of styles, textures and fabrics "both old and new," says Chloé.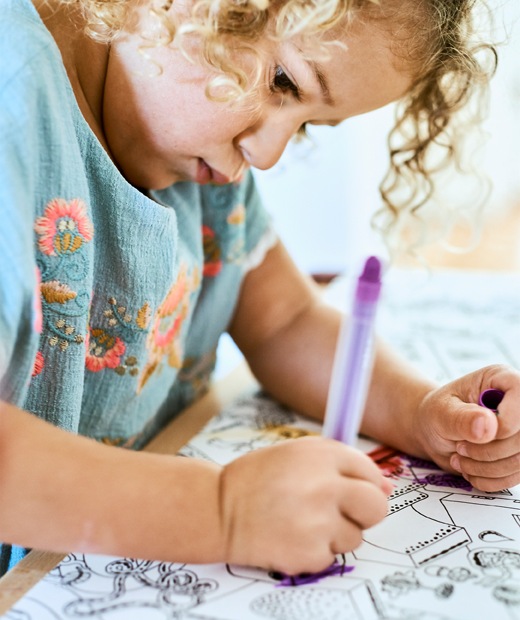 Support creativity everywhere
The family living room works for all. For sisters Lula and Anouk, their favourite spot is at the desk. A place to be creative whenever the mood strikes, without being far from mum and dad. "It's important that they feel free to use these things anytime they wish," says Chloé. "We keep storage baskets nearby so it's easy to tidy up when they go to bed."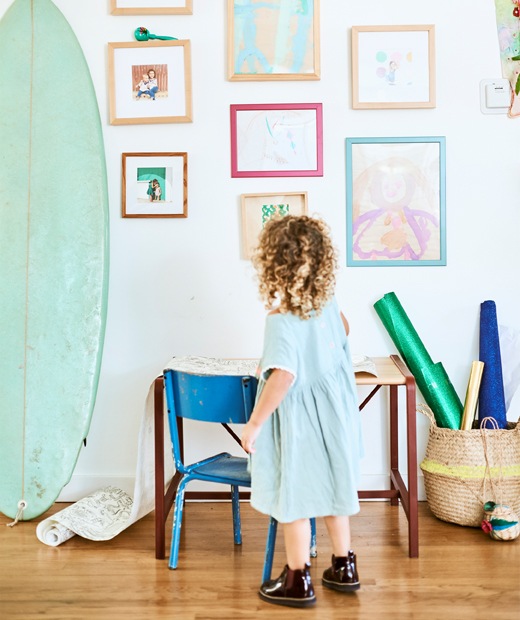 "Our style has an easy, Californian vibe mixed with our French and Moroccan roots."
Chloé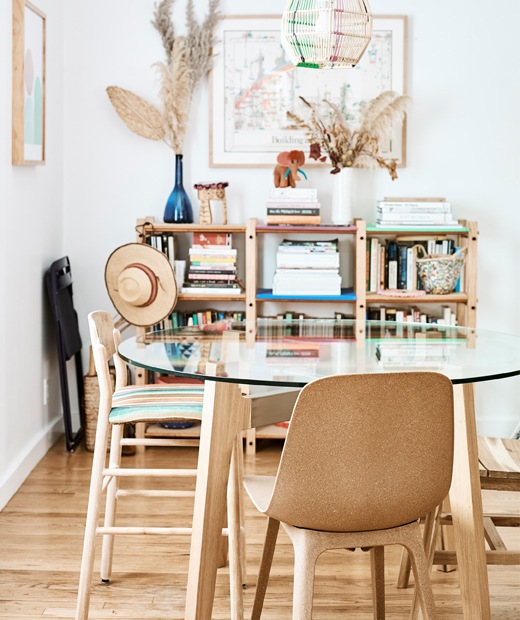 Design for a slower pace
Chloé designed a laid-back dining area that comes into its own on weekends: "It's not always easy to find the time to share a relaxed meal during the week so on the weekend, I like to eat breakfast with the girls and take things slow – we don't have to rush for school." Chloé focused on details like warm, inviting materials, comfortable seating and books nearby to make them want to sit for longer.
"Colour makes me happy and inspires me. Colour is in the way I dress, the way I decorate, where I travel to… It's who I am. But in the bedroom, I like having neutrals."
Chloé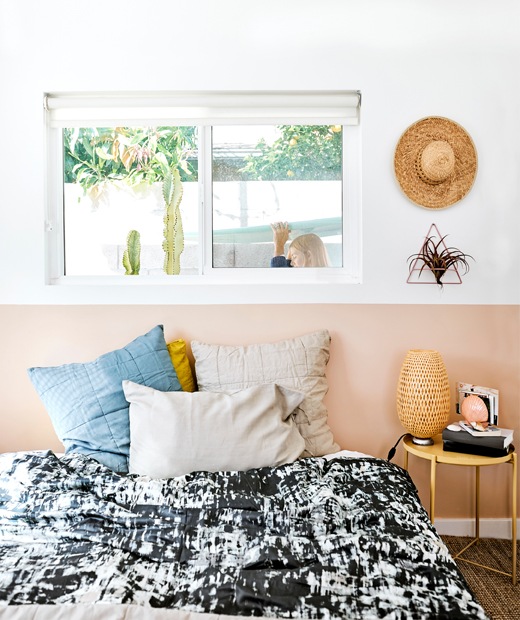 Decorate for calm in the bedroom
Regardless of your bedroom's size, the right furnishings are essential for creating calm and order. If there isn't much room on either side of the bed, use lightweight furniture to maintain a sense of space. And use colour to set a restful mood. "Colours make me happy," says Chloé. "But the bedroom is a place for calmer neutrals."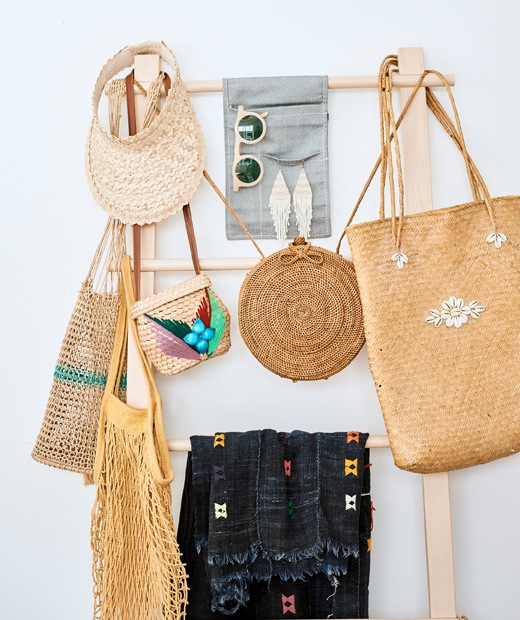 Let fashion influence your interiors
Do the clothes you wear reflect your interiors, or vice versa? Try bringing your unique sense of style out of the wardrobe, and using it as decor. Chloé chose a wooden towel rack to showcase her collection of bags and accessories, using them to create a feel-good space to start and end her day. 'I like to mix colours, objects, styles and textures that inspire me,' says Chloé.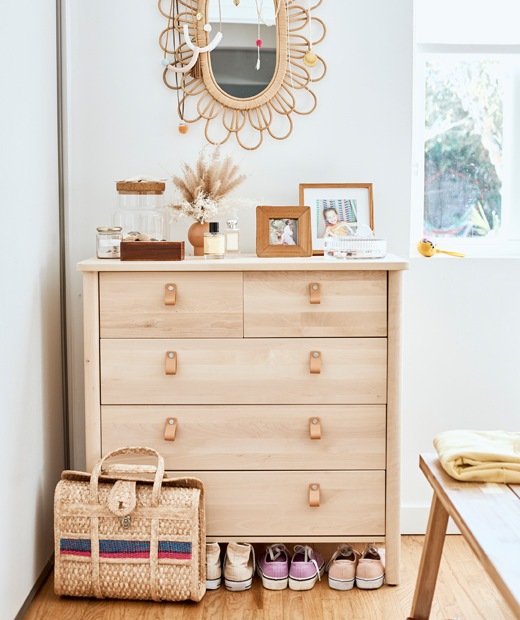 Buy what makes you happy
If space is limited, give what room you do have to key pieces that make you smile. Chloé's chest of drawers was a recent buy, but its light wood design instantly looked at home in their bedroom. "I'm in love with it!" says Chloé. "It's functional and pretty. Having closed storage makes the room feel much clearer than when I just had open shelves. It fits nicely into my decor vibe," says Chloé.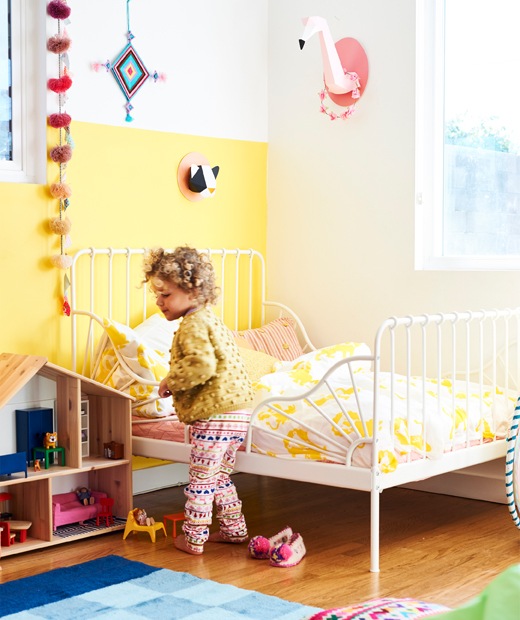 Design for growing
Lula (5) and Anouk (3) share a bedroom. Both girls have got lots of growing to do, so mum Chloé uses flexible furniture that easily adapts with them. Their beds have an extendable frame, which can be pulled out to make room for growth spurts. Textiles are easy to update as their tastes change – right now, colourful bedding is getting Lula and Anouk through their "rainbow" phase.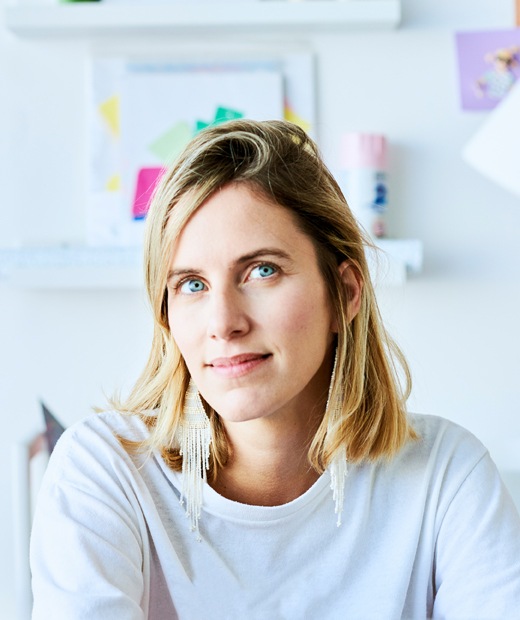 Our far-flung heritage
Chloé grew up in France, and moved to the US 10 years ago. She and her husband Medhi, who is from Morocco, met at a party in San Francisco. "We moved around and lived in Morocco and Mexico for six months. Both places have a big place in our hearts and we have lots of beautiful and colourful objects and fabrics from those places," says Chloé. "But our recent move to LA was a super exciting change."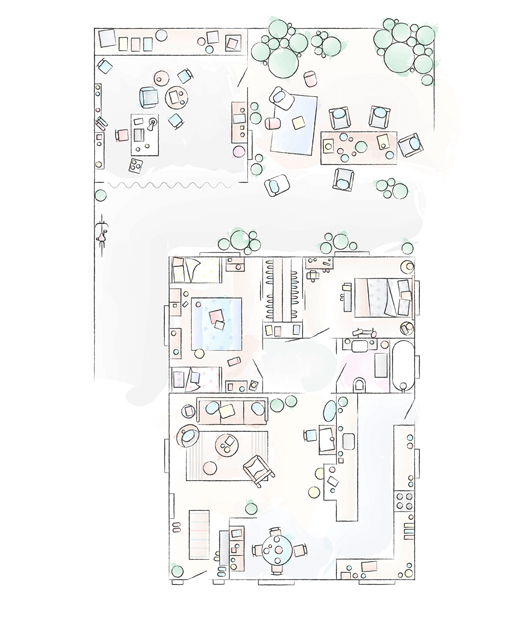 A rental bungalow with potential
The back yard and converted garage were big selling points of their two-bed bungalow. 'It made perfect sense to turn the garage into
my workspace
,' says Chloé, who is a prop stylist and illustrator. The garage is in the backyard at the rear of the house. At the front is the open-plan living, dining and kitchen area. Down the hall is the girls' room, master bedroom and the family's small bathroom.


We love to see our customers get creative with our products. Go for it! But please note that altering or modifying IKEA products so they can no longer be re-sold or used for their original purpose, means the IKEA commercial guarantees and your right to return the products will be lost.
Made by
Interior stylist: Ashlyn Gibson
Photographer: Benjamin Edwards
Follow Chloé on Instagram: @chloefleury