Functional space for modern families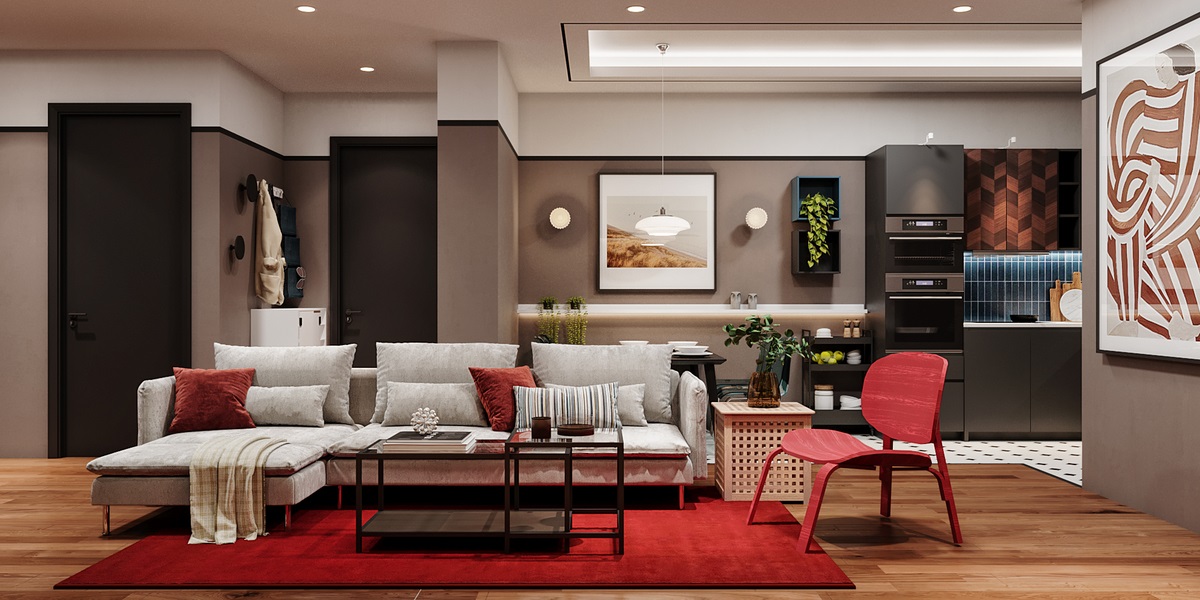 With contemporary clean lines, this space is perfect for young modern families. Dark woods mixed with warm reds and blues create a comfortable harmonious atmosphere. While a mixture of gloss, matte, sleek textures give an elegant modern feel into the home. The furniture is organic and functional, providing comfortable children friendly spaces.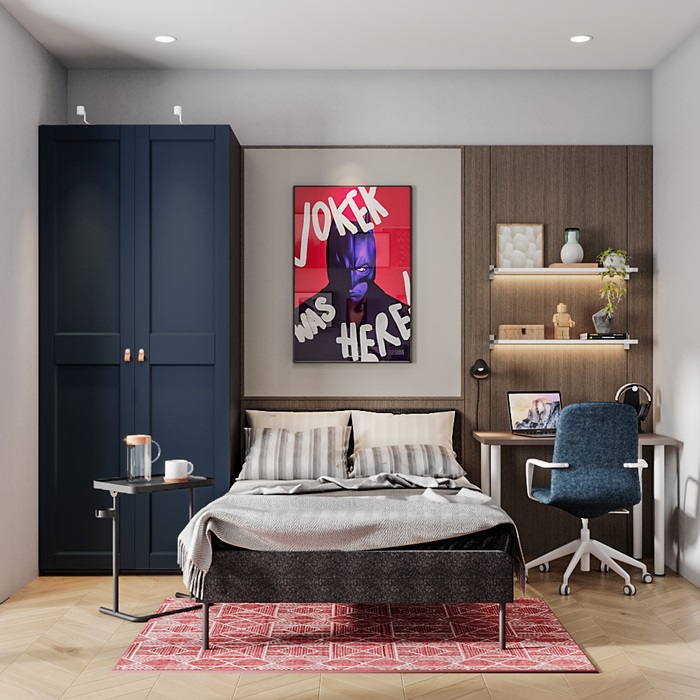 A room to express yourself
This bedroom is designed to be elegant and exciting by using bold colours and symmetrical balance organization. The shelf unit leaves more space to express yourself and customise the room in your own way.