For a more comfortable outdoor area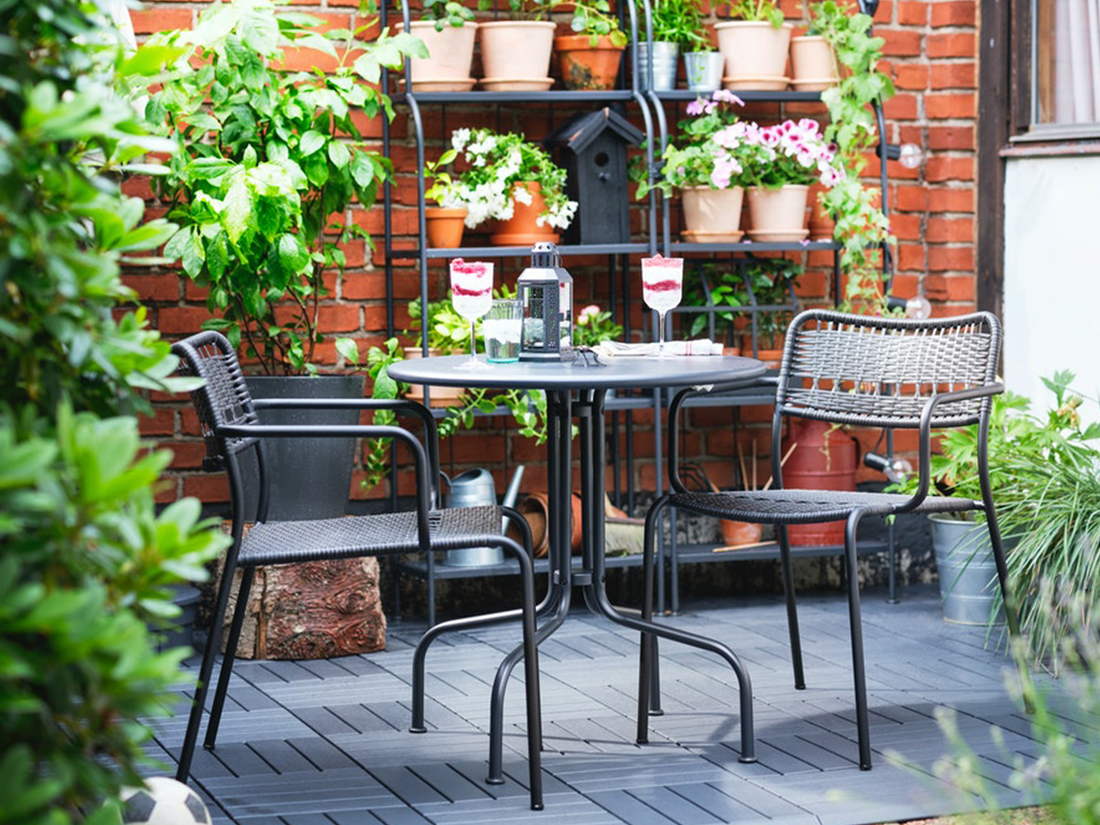 Having an outdoor area at home, such as a terrace or a balcony, is certainly fun. Maximise the arrangement of the space so you can get relax comfortably.
Refresh with plants
Put your collection of plants on the racks so that your outdoor area feels greener and fresh. Store your gardening tools on the bottom part of the rack for easy access and a tidier look.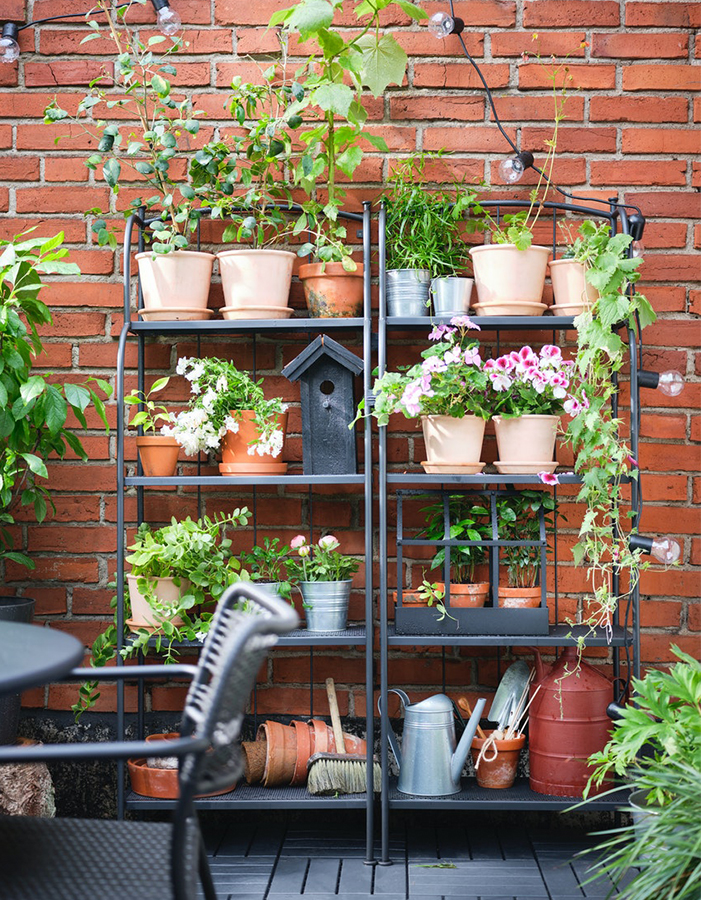 The boundary between spaces
Use floor deck to create a clear boundary between the two space, the terrace and the other room. You can mix and match the floor deck to your liking.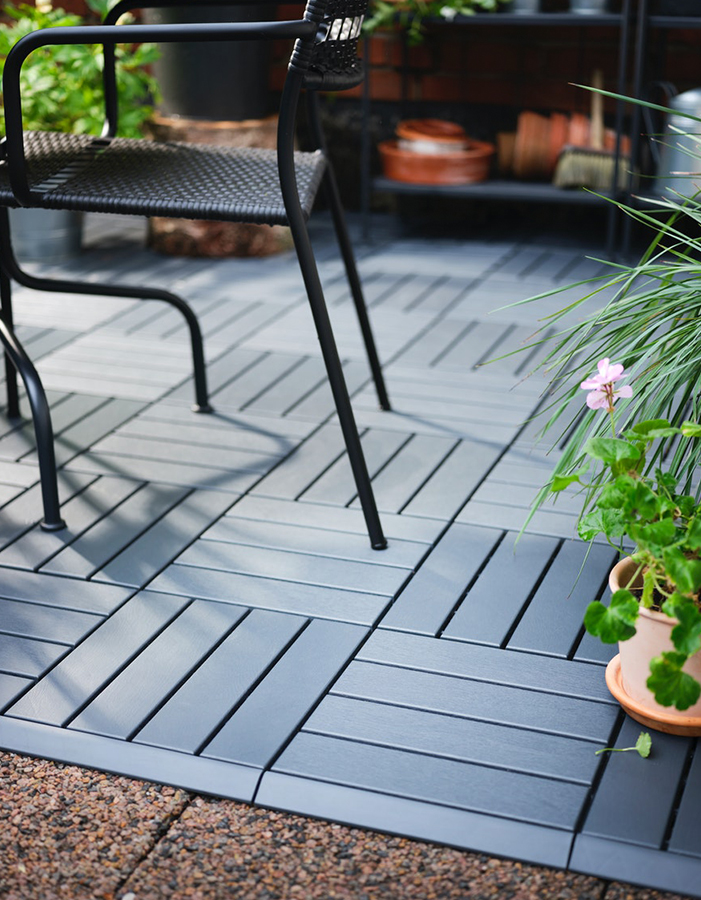 Liven up the area
Create a fun, pleasant atmosphere in the terrace by adding LED chain lights which also used for a decorative lighting.