Cozy apartment for living with roommates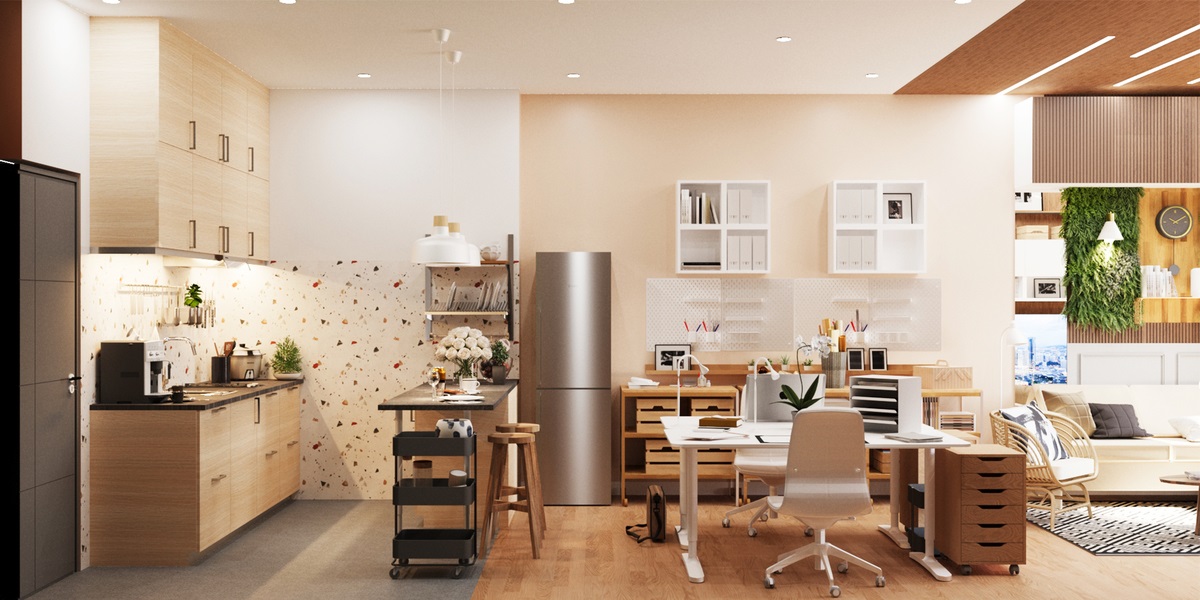 This is a modern and playful space, perfect for young students or workers. There are different storage solutions for each occupant. Light pale woods and natural materials creates a relaxed harmonious atmosphere. While a touch of black and white geometric patterns as details also brings a playful youthful touch.
Warm modern kitchen with lots of storage
By using wall cabinet on one side of the wall, the kitchen can hold many kitchen utilities and groceries without making it looks cramped. The kitchen is packed with an island to use as a dining area and storage that also separates the room from other area of the apartment.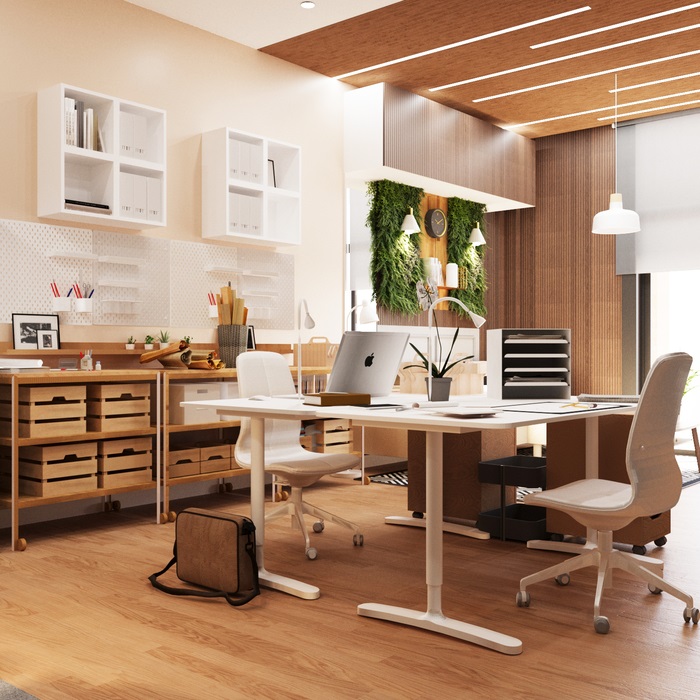 Work together at home? Why not
A spacious working area that is perfectly divided for every occupant who needs their own space to work, but also comfortable to be around each other.
A place for everything
The first bedroom in this apartment makes the most of its available space by utilising a number of storage options to keep the area from feeling cramped. The combination of natural materials and green plant accessories creates a soothing atmosphere in this bedroom.