A warm, natural house for togetherness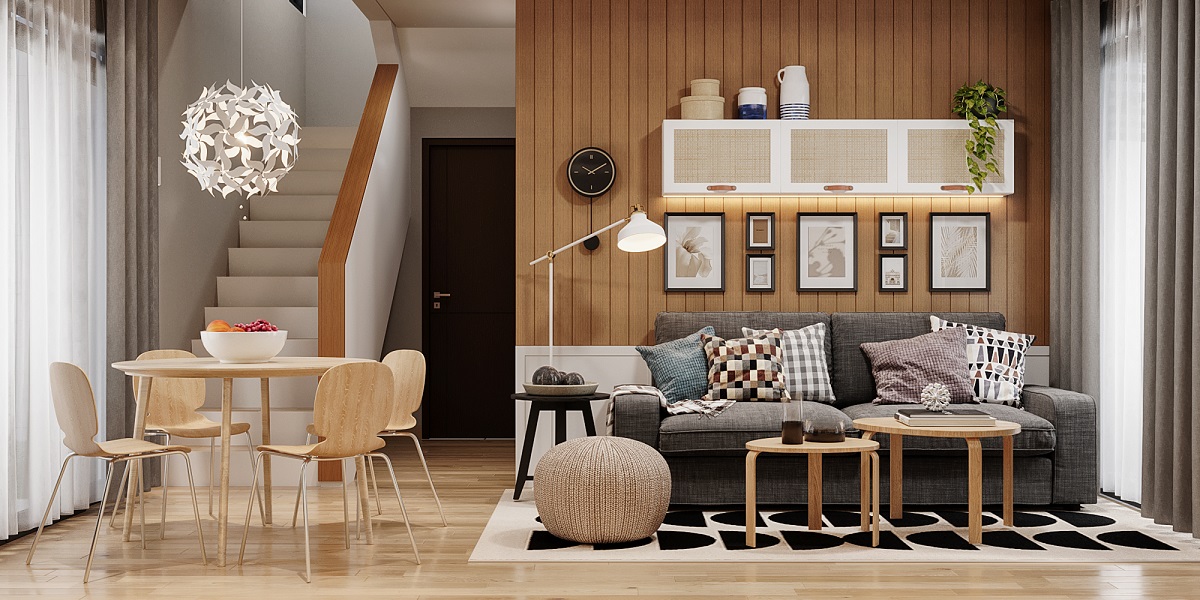 This house made for multiple families to live together in this humble and welcoming space. Using natural elements like rattan, wood, and simple patterns to create a comfortable feel whilst still looking modern. In this house, privacy is the main thing and the bedroom is their own personal space. Meanwhile, the outdoor areas like balcony and backyard are utilised as extra public space.
Simple and practical kitchen
Dedicated for a more simple and clean cooking activities, this kitchen surely has it all. The combination of open shelves where you can put things and easy to find, and also closed cabinets to store items you don't want others to see, make this space feels practical and functional.
The right space to get together
This living room using many type of seatings in comfortable materials creating a cosy space and perfect for sharing some great family time together.