A place for young adults in the heart of the city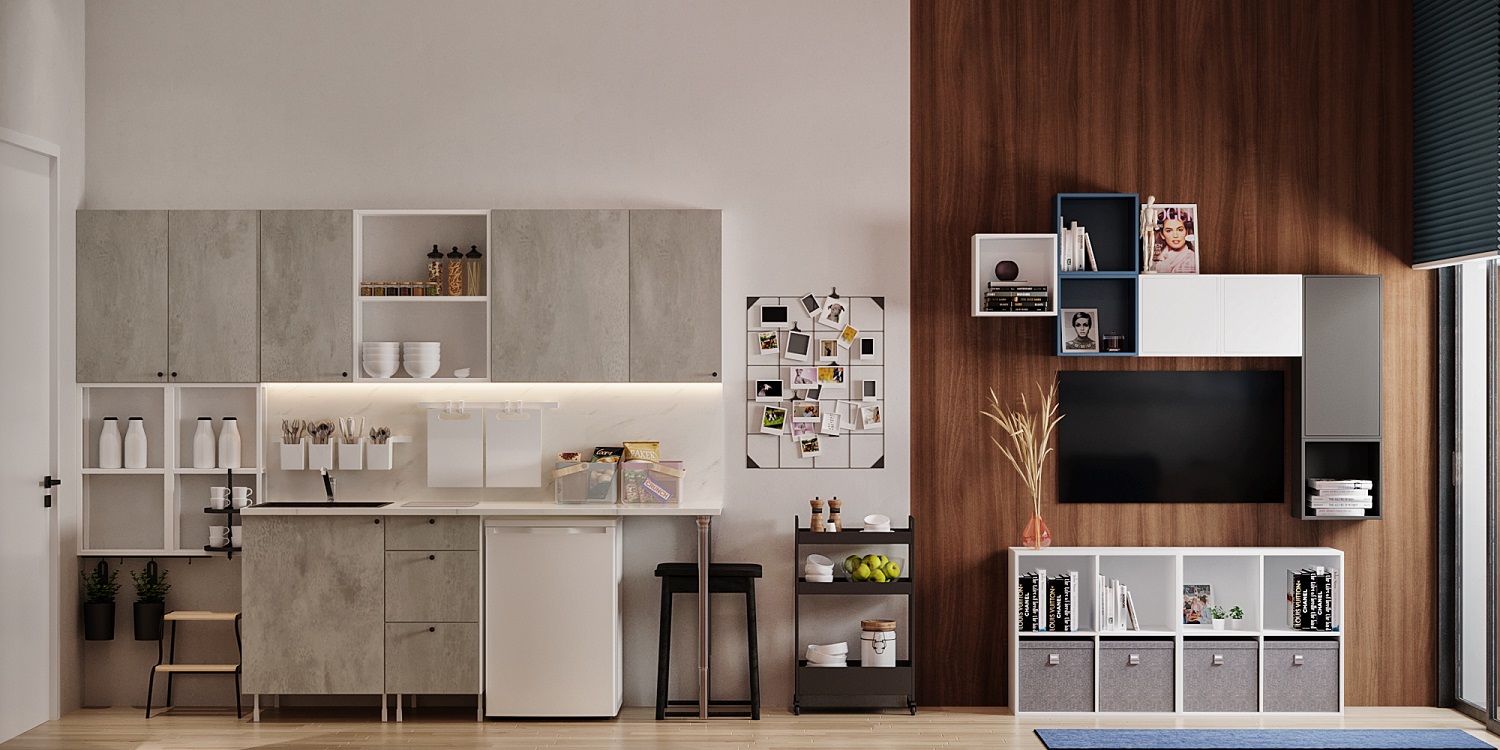 This apartment is perfect for young adults who are looking for a place to live alone in the middle of the city. A mix of light pastels for the illusion of a larger space, with elegant dark accents, creates the impression of a warm, youthful and inviting space. The combination of furniture made from wood, metal and various textiles adds to the uniqueness of this studio apartment.
One room with two purposes
This room works as a bedroom and workspace. The room is divided into two basic colors to create the impression of two different areas.