A great place to start a family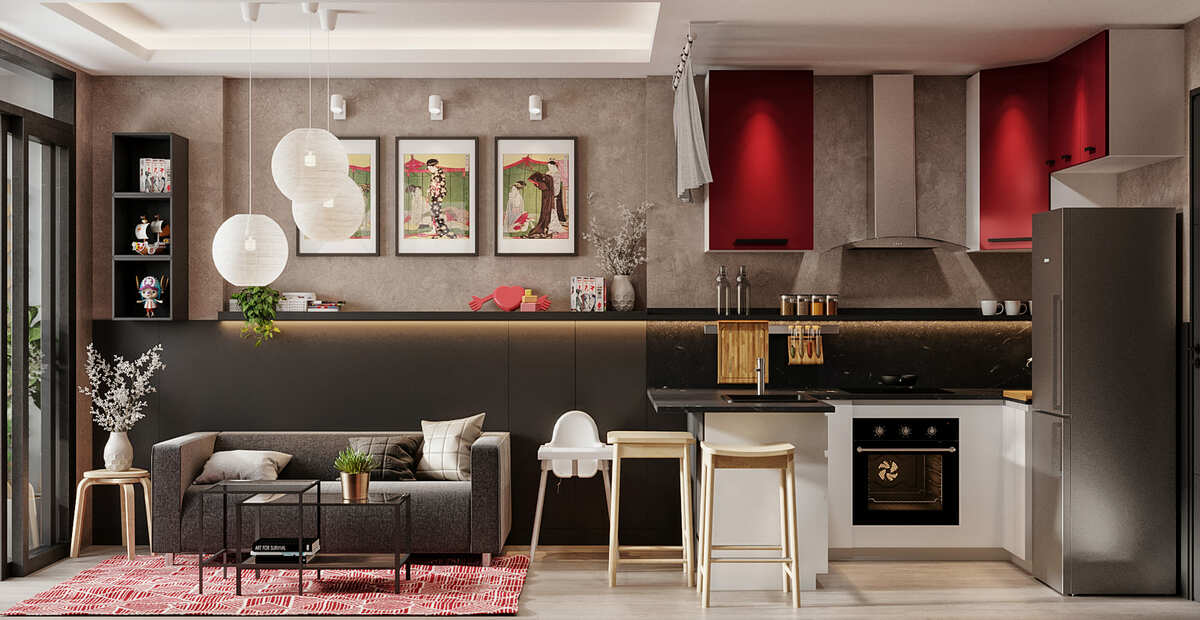 This sophisticated apartment is perfect for young families. With stylish expressions and warm red tones, this space gives a playful yet elegant feel all around. Furniture provided has shapes and materials that are soft and warm both to the eye and to the touch, whilst also being baby-friendly for newborn baby in the future.
Make the most of the wall space
This baby room makes the most of the wall space for storage and lighting. This way is to keep the floor area feeling spacious so Mom will have more space for caring the baby.