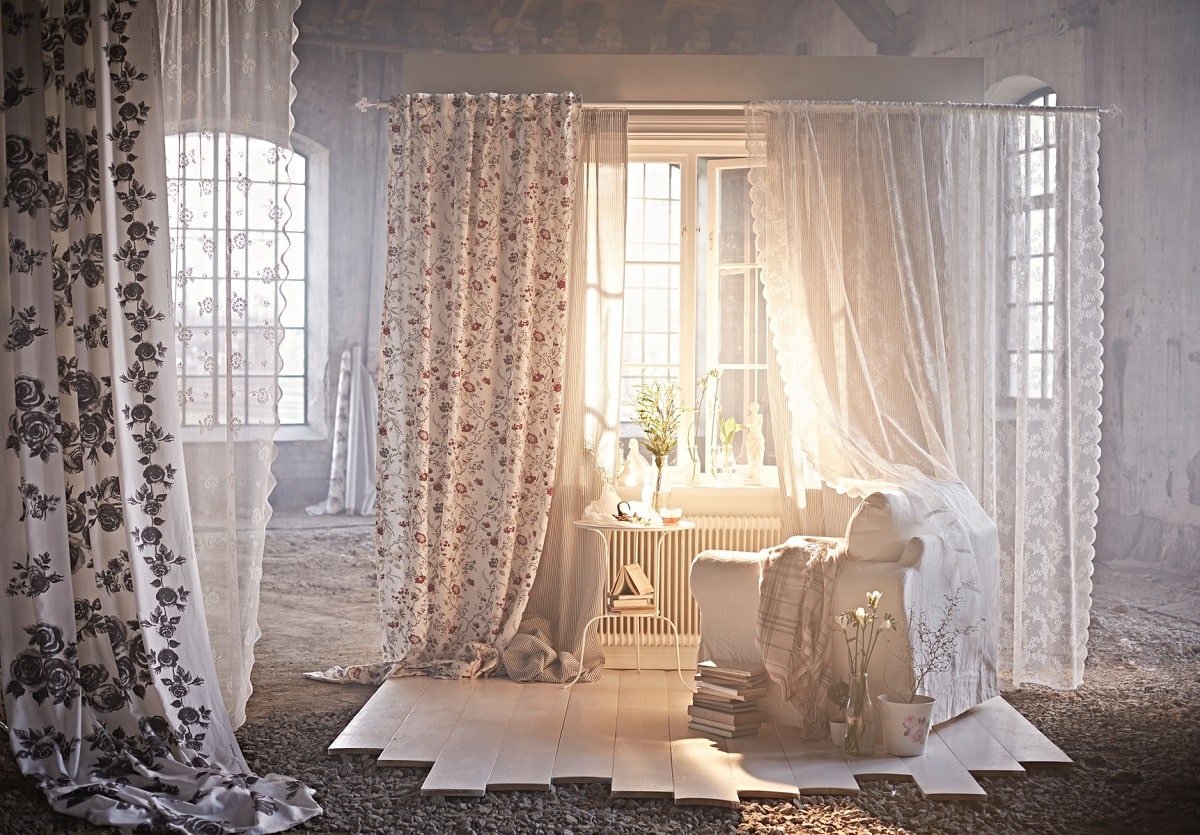 Curtains are often overlooked, but they have an important role in your home. Not only to beautify your windows, curtains also block out the sun and provide the privacy you need. Curtains come with many types with different functions so you need to choose them based on your needs. Here are 5 types of curtains with each function that you should know.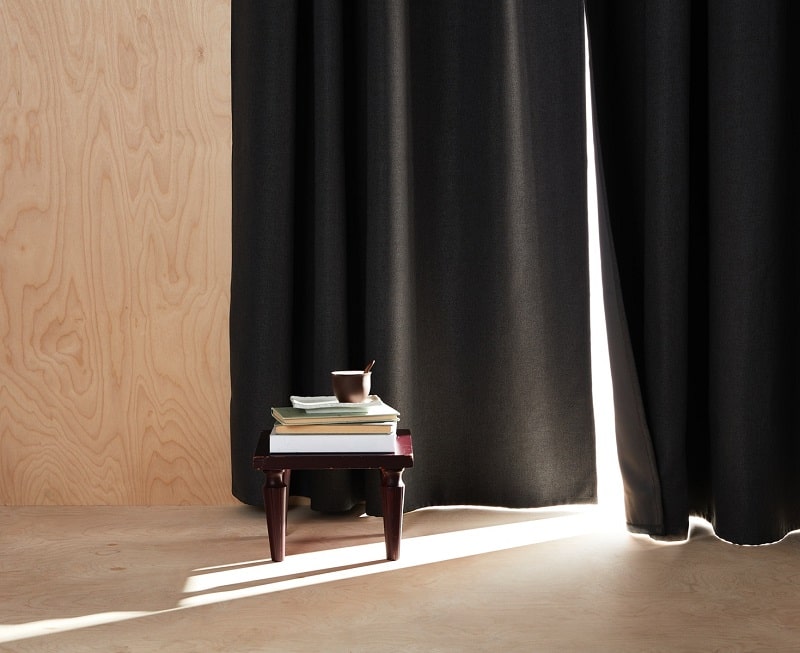 When you want to take a nap peacefully without being disturbed by the sun or the inquisitive looks from your neighbours, room darkening curtains will be the perfect choice. Room darkening curtains prevent most light from entering and provide privacy both day and night by blocking annoying glares.

Not only fine-tuning the amount of light you need, room darkening curtains also keep out wind in the rainy season and heat in the summer. You can hang room darkening curtains in your bedroom to create a cosy atmosphere for sleep.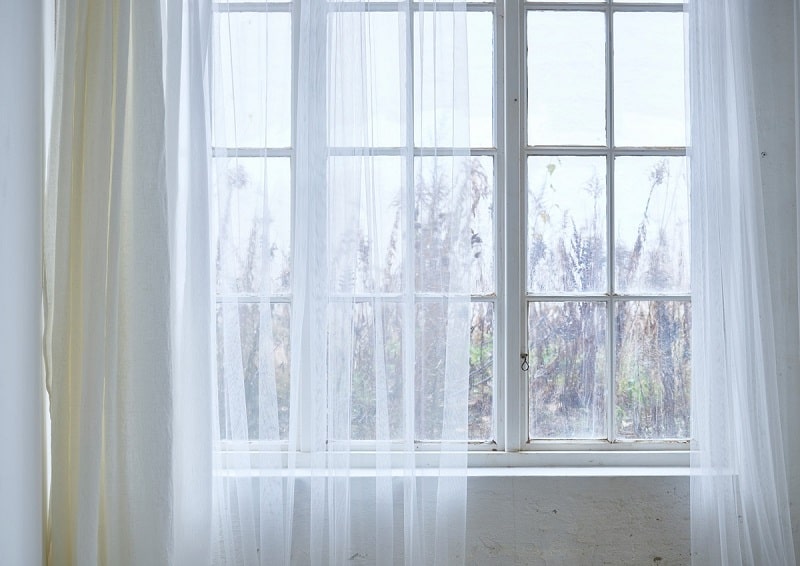 If the room darkening curtains prevent most light from entering, sheer curtains let the daylight through but provide the privacy you need. They help you feel connected with the world outside the window while blocking the view into the room from outside. Sheer curtains are perfect to use in a layered window solution, combined with room darkening curtains.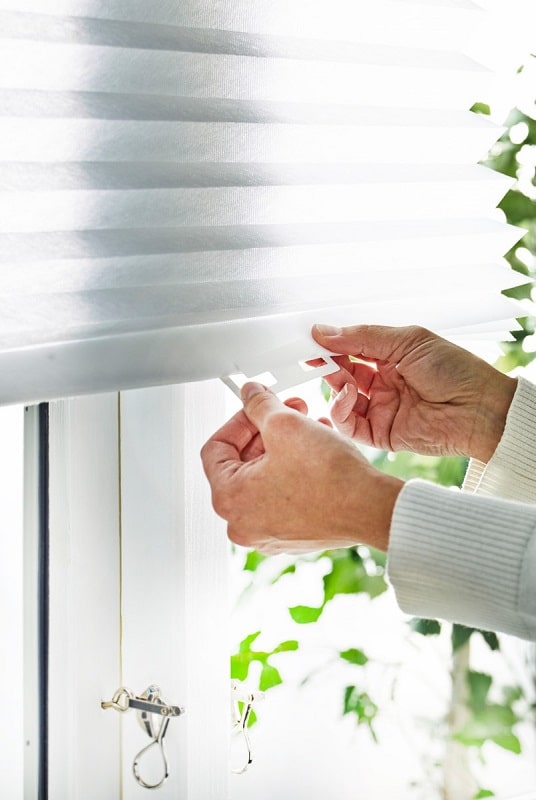 If you want to have a simple curtain, pleated blind can be the perfect option. You can attach them to small or large windows. There's a handle or cord to be pulled for open or close the pleated blind. They're easy to attach to your window frame. No drilling needed.
Pleated blinds come are divided into several types: transparent, semi-transparent, and block-out pleated blind. For transparent and semi-transparent pleated blind, they reduce the light intensity while keeping your room still bright. But, the block-out pleated blind will block light from shining through and completely darkens your room.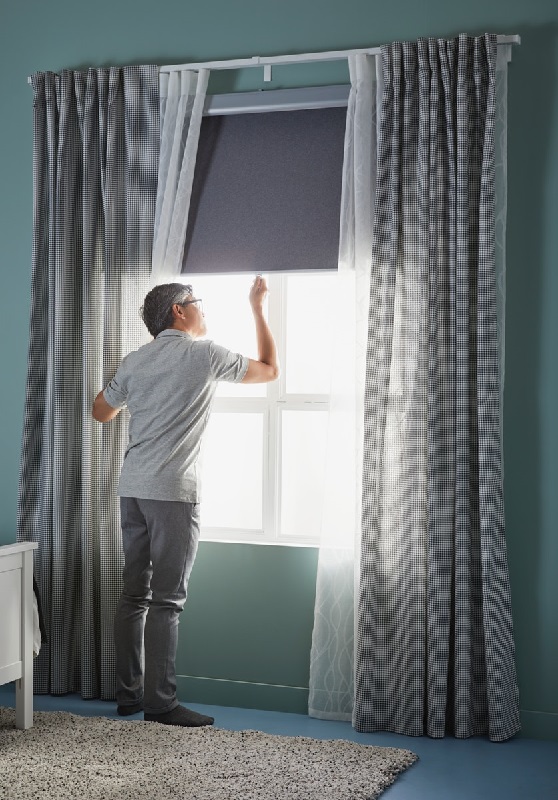 Roller blind almost similar to pleated blind, roller blind also opened and closed by using a handle or cord. Their simple designs are perfect for your minimalist rooms. Roller blinds are divided into two types: block-out blinds that do not let any light through and dim-out blinds that let the daylight through but provide the privacy you need.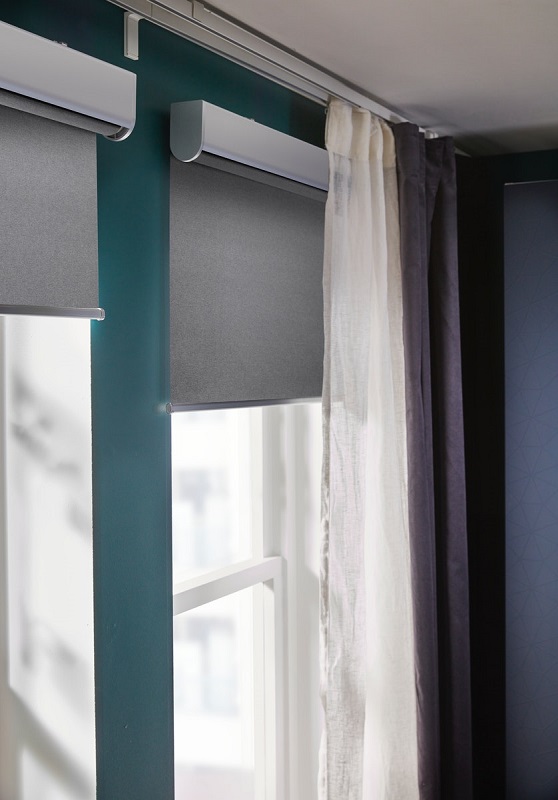 The block-out roller blinds prevent most light from entering so you won't be woken by the sun when you want to sleep in late. And the dim-out roller blinds can be used in your living room to keep the room bright and fresh even though the blinds must be closed for privacy.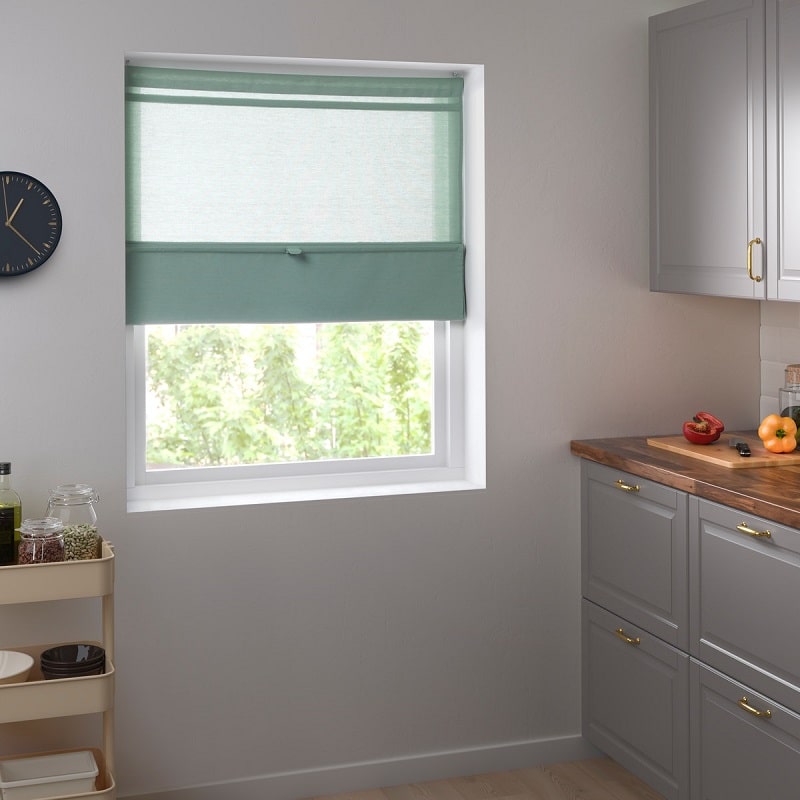 Roman blinds have concealed support rods at every pleat to fold neater and lie flatter than other flat shades, perfect for both small and large windows.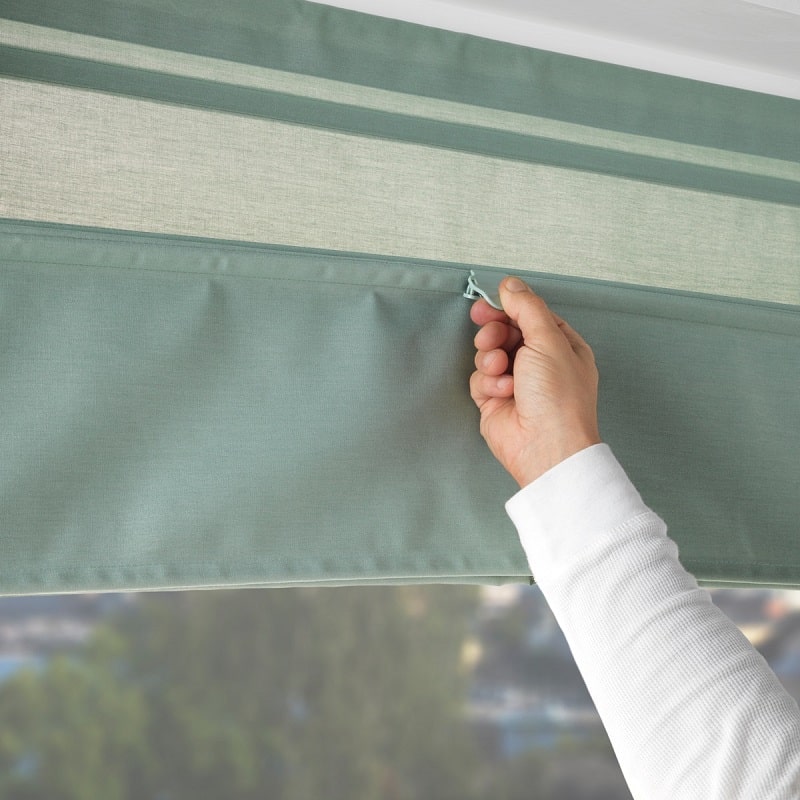 A classic roman blind is a simple yet beautiful way to dress your window, especially in your minimalist home.
Curtains and blinds are multifunctional home accessories. Not only beautify your windows, curtains and blinds also have another functions, such as:
To cover your open-wardrobe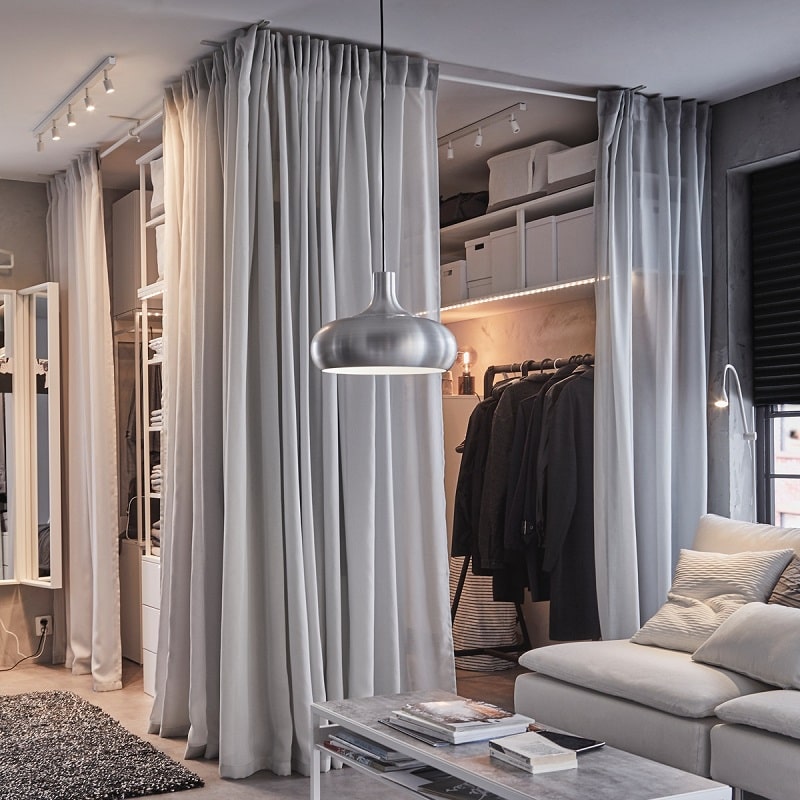 Besides being attached to windows, curtains also can be used as a cover for your open-wardrobe. Use a larger curtain to cover the entire open-wardrobe. By hanging the curtains, you can hide your messy wardrobe - no more unpleasant view in your bedroom. Using curtains to cover your open-wardrobe also will keep your fashion collection from dust.

As a room divider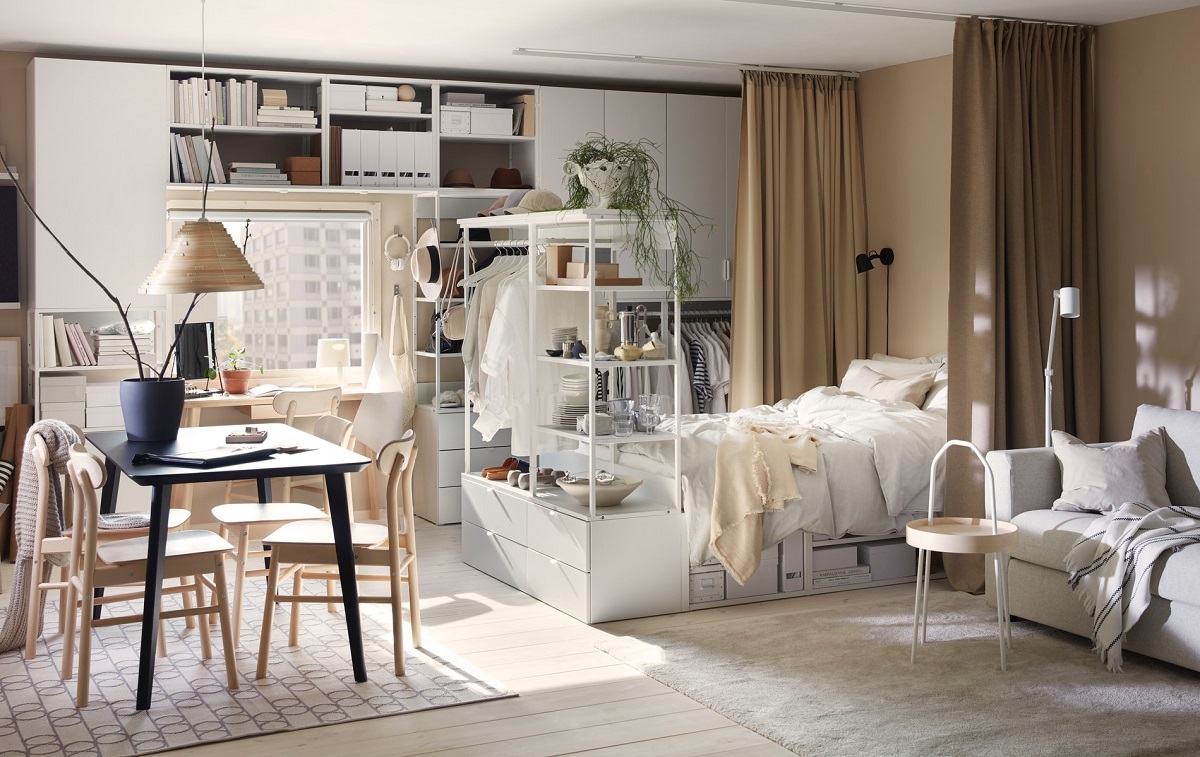 If you live in a studio apartment that requires you to use one space for many activities, curtains can be work as an affordable room dividers. You only need to attach the curtain rods and long curtains. Close the curtains when you need privacy and open the curtain if you want to get an open-space ambience.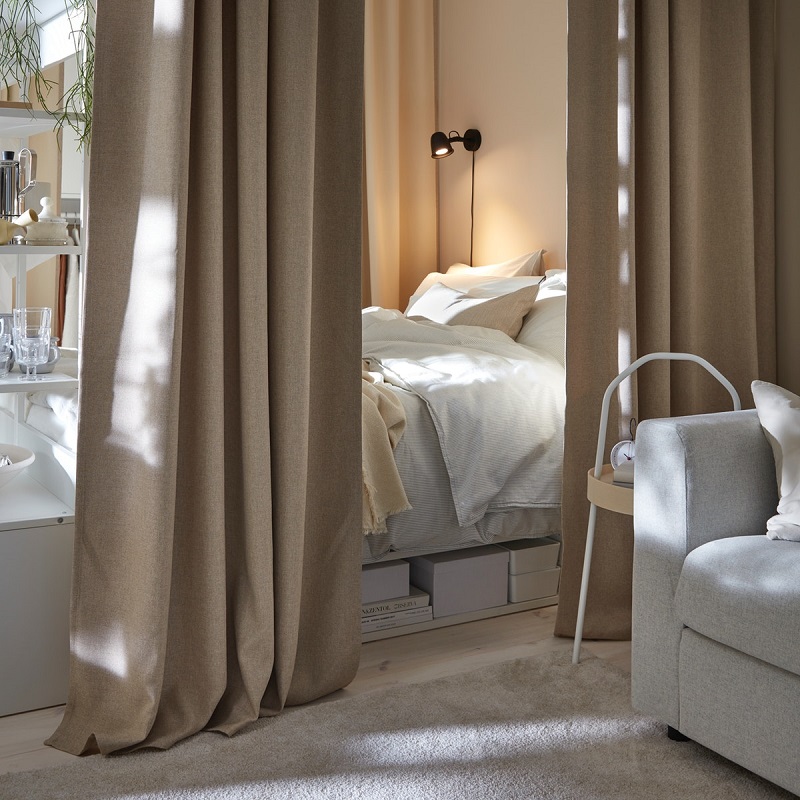 No need to create the partition, curtains are more affordable and much softer to be used as a room divider. And when you want to refresh your home, you can easily change the curtains.
To cover your messy space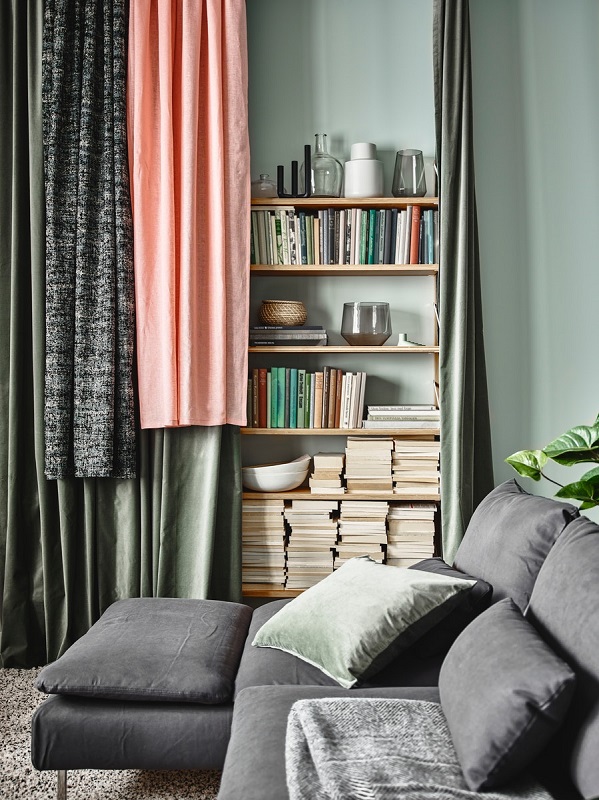 Not only cover your open wardrobe, curtains can also be used as a cover for your messy space, such us your reading corner.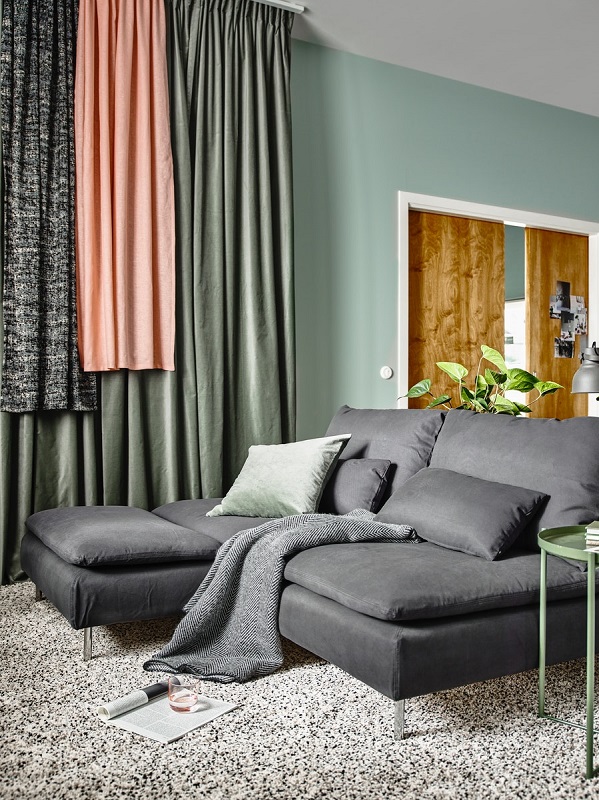 By installing curtains, you can quickly hide the chaos, especially if you need to greet your unexpected guests.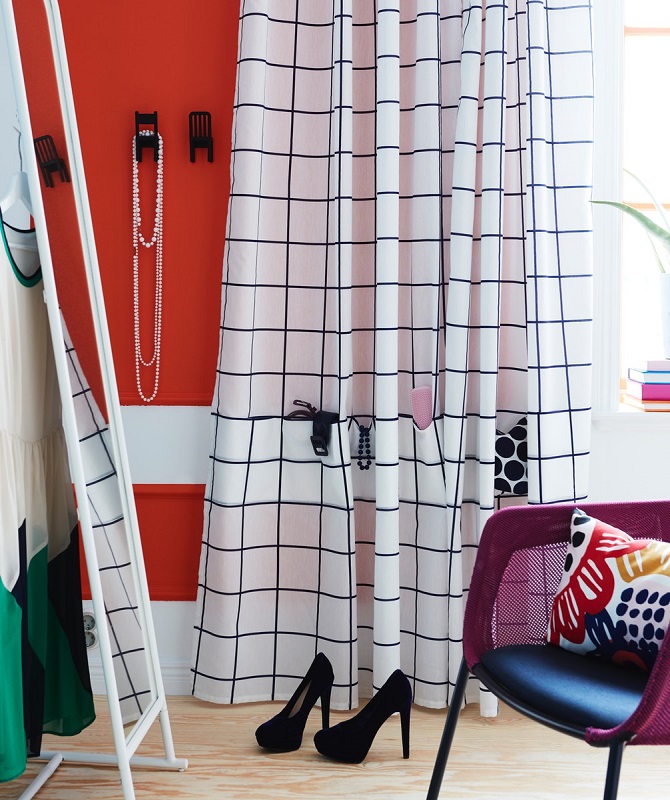 You can be creative with your curtains in many ways, such as turn them into a storage solution. You just need to cut the bottom of the curtain and then sew it as a pocket on the curtain. Now you not only get curtains to prevent most light from entering but also storage solutions to put your accessories or other collections.

With this idea, your curtains will become more useful. Be sure to use curtains that are thick enough to make your storage more durable.
The wide range of curtains allow you to choose curtains that suitable with your needs and style. But no matter what type of curtains you choose, make sure the curtains are made of good quality materials so you can use them for years. Let's discover our best curtains at the IKEA store or at IKEA.co.id.

We believe that creativity is always inspiring, and we are proud to be a part of your home decorating creations. However, modifying IKEA products so they can no longer be used for their original purpose means your commercial guarantees will be lost.


Made by

Writer: Anita