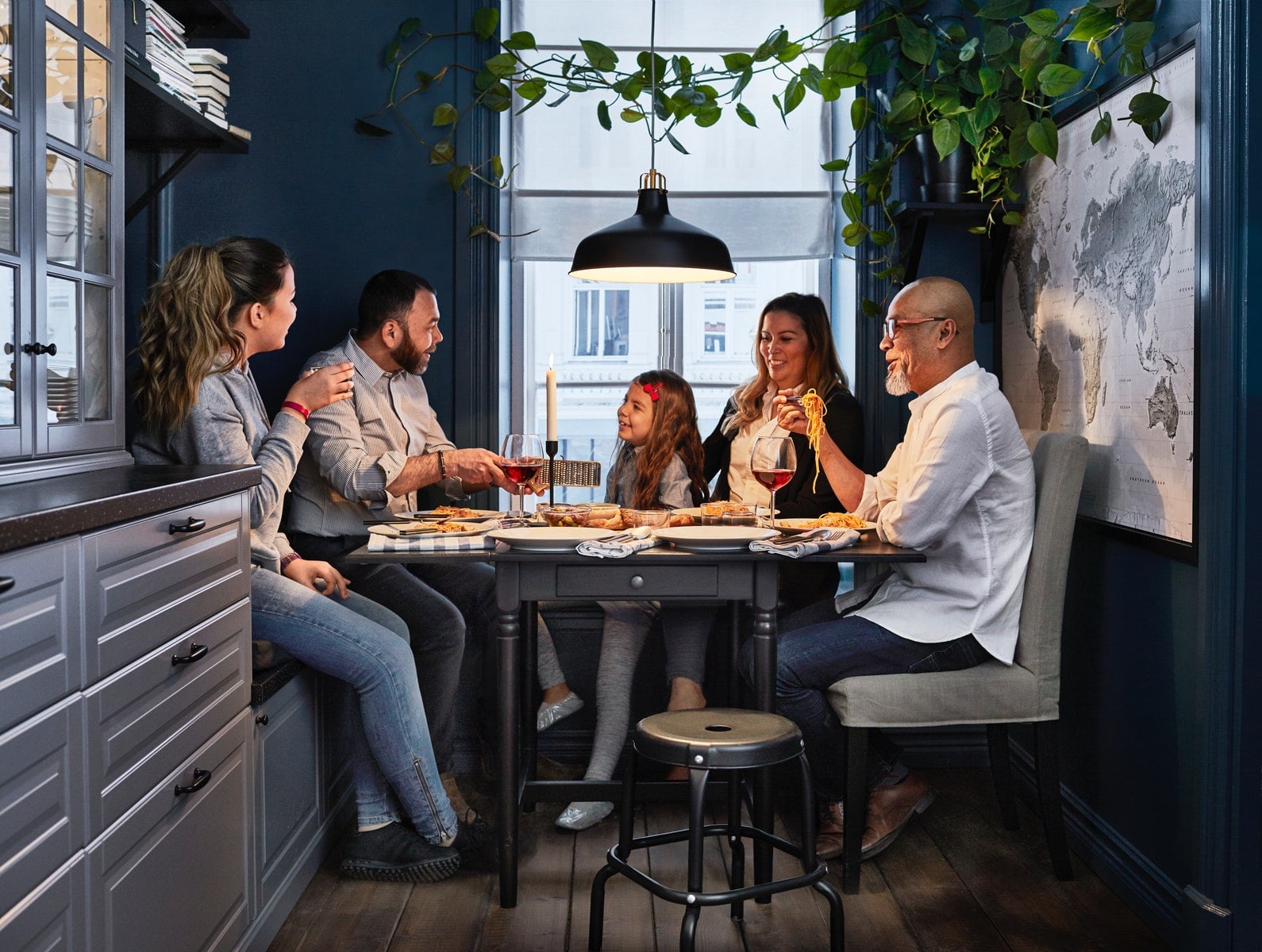 Breaking fast is the most awaited thing after we can't drink and eat for a whole day. If it's not possible to break the fast at your favorite restaurant, you can make a more memorable one at home with good furniture and table settings. Here are some food-serving ideas at home to make your breaking fast more special.
Not only in dining room, you can also break the fast while watching television with your family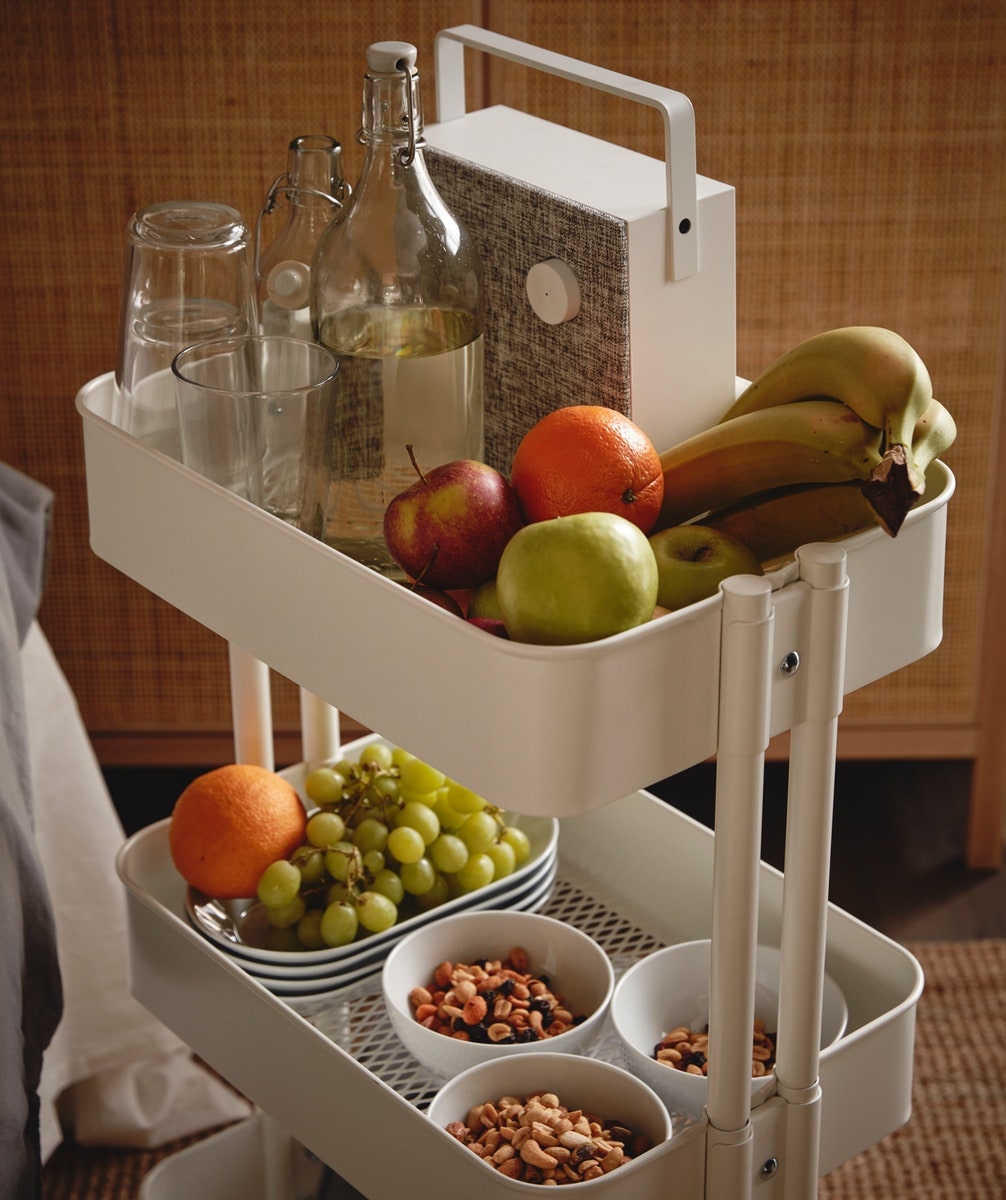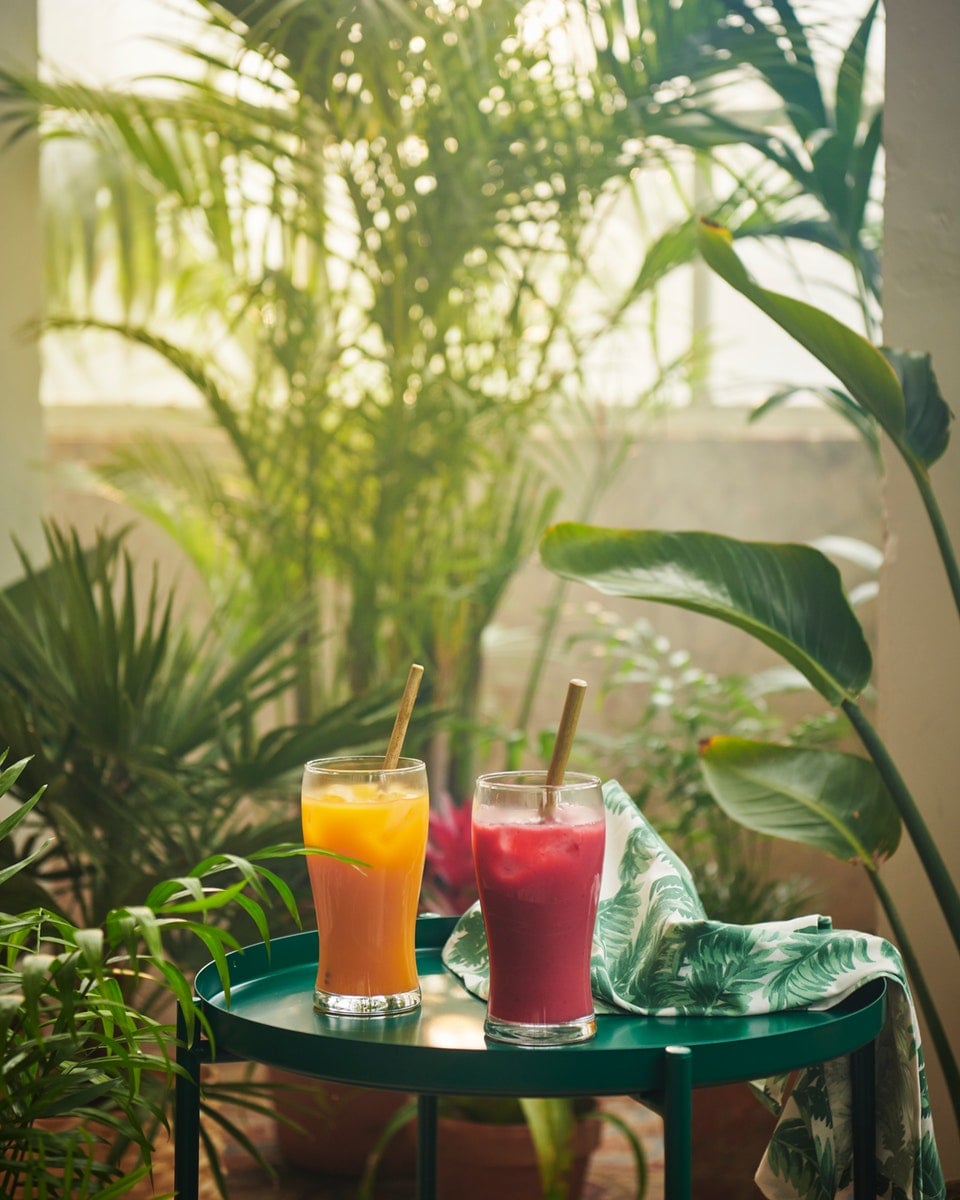 If breaking the fast at the dining table is too ordinary, what if you move the dining area to your TV room. You can enjoy breaking the fast while watching your favorite television series with family. To make it easy for you to prepare everything, our trolley table provides enough space to carry food and your dinnerware - so you don't need to go back and forth to the kitchen. We provide a wide selection of trolley with varying prices so you can find a trolley table that suits your style and budget.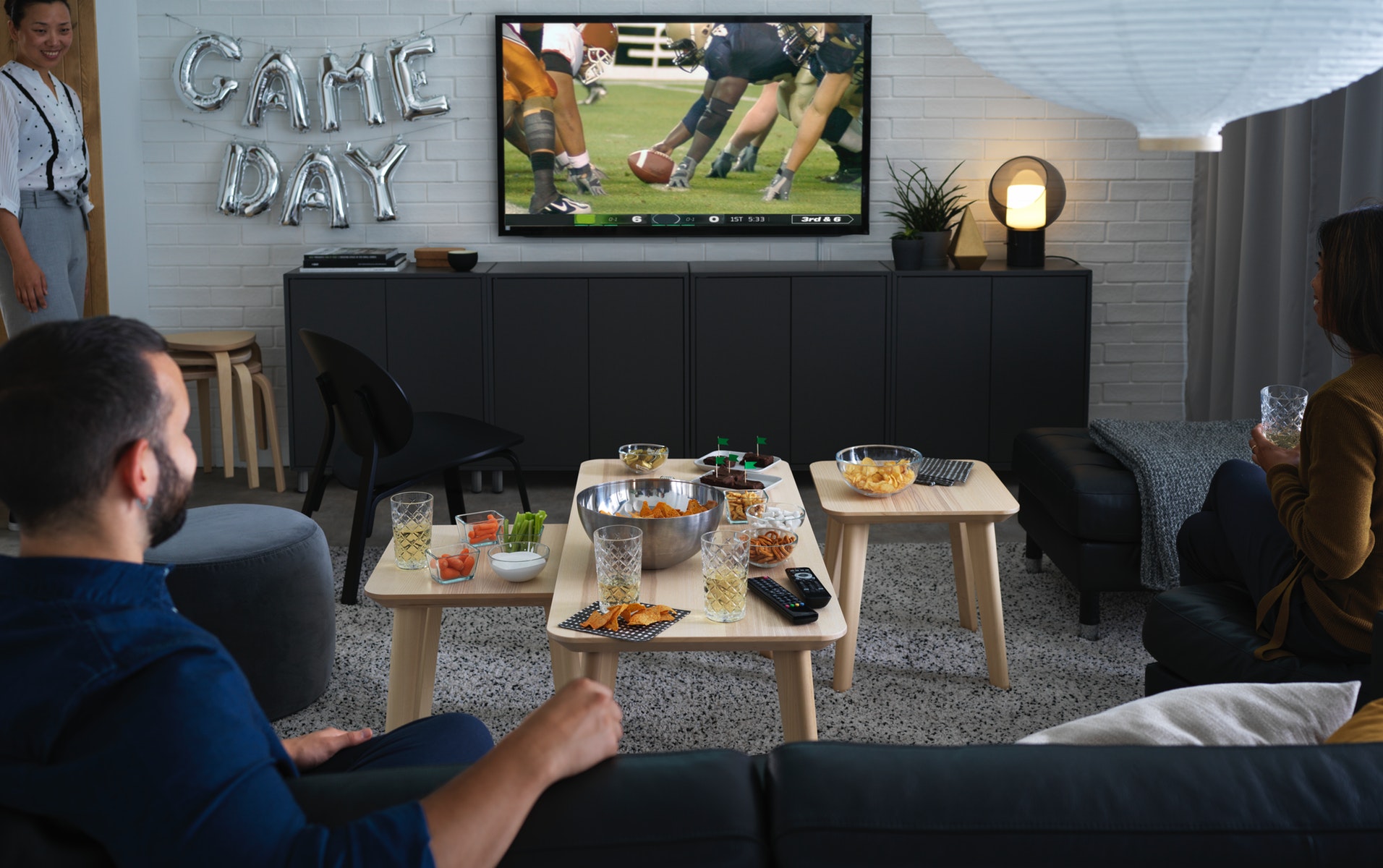 Besides trolleys, you can also use tray tables like GLADOM to bring food and drinks to the TV room. However, because the tray surface is not too large, you still need to provide a coffee table in the TV room to serve your meal. Delicious food, favorite television shows, and small talk with family are things that make breaking the fast at home more intimate.
If you live alone, breaking the fast on bed while watching the latest episodes of favorite movie series is the perfect combination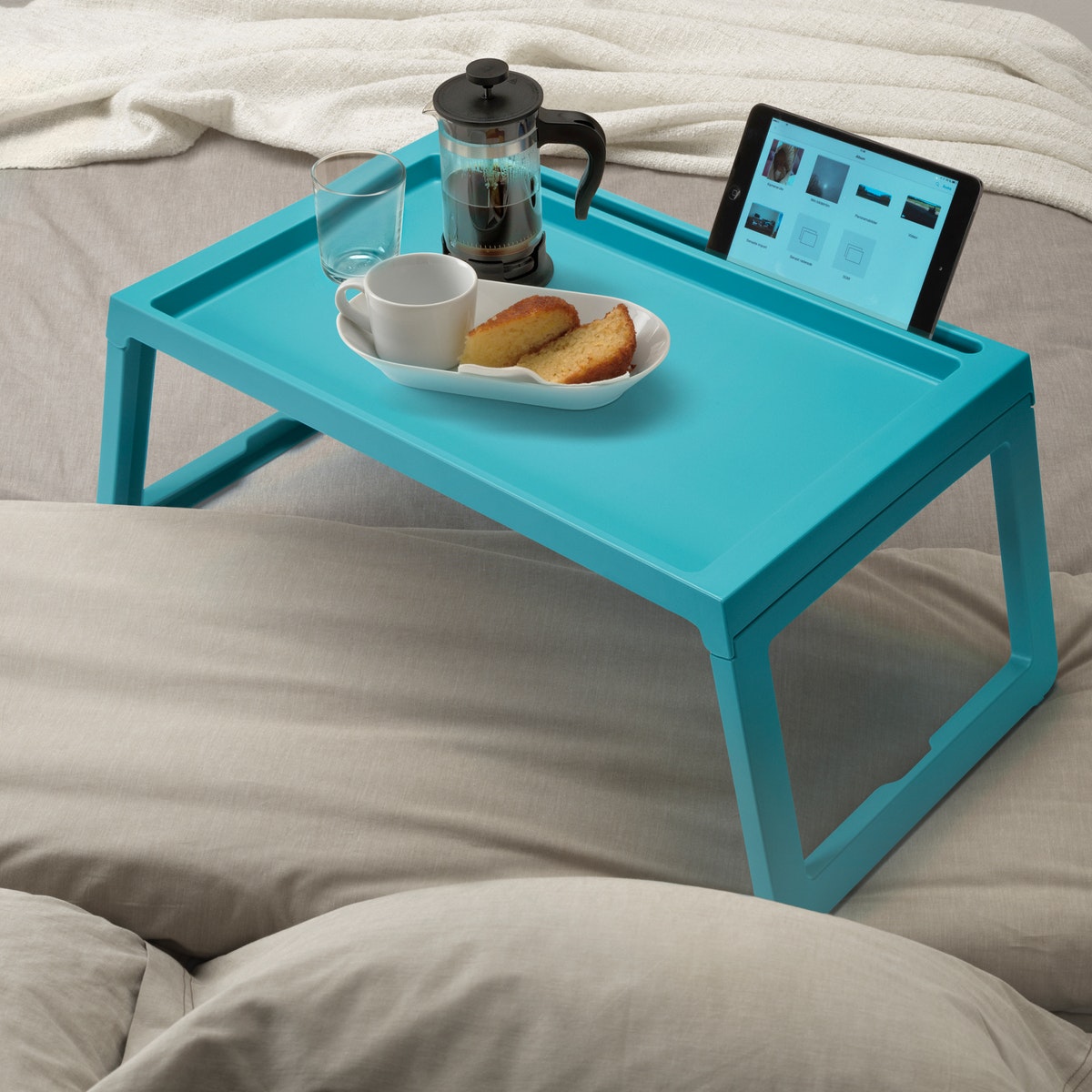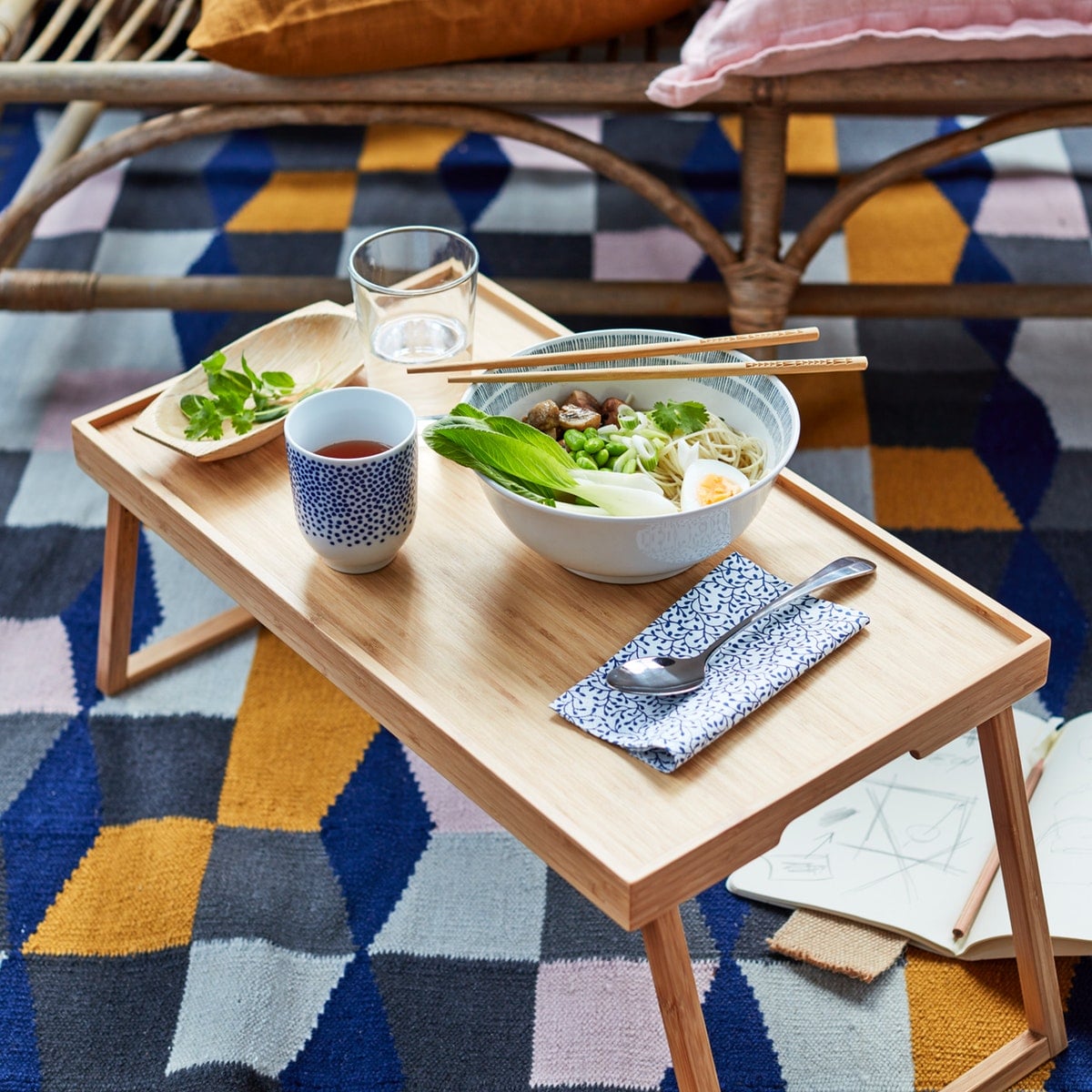 If you live alone in a big city, the moment of breaking the fast often feels lonely because you cannot enjoy it with your family. But that doesn't mean you can't make it feel more fun. Break the fast while watching your favorite drama series can be an option. You can use bed trays such as KLIPSK and RESGODS to put your food and mobile phone or tablet. Breaking fast also feels comfortable because you can be on bed or on the soft sofa. The best part of this bed tray is that it's easy to store when it's not needed.
Bring the atmosphere of your hometown at your boarding house. The classic EGENDOM plates and bowls will make you feel like you are eating at your beloved family's home. Don't forget to serve some home-cooked food with EGENDOM plates so you feel closer to your hometown. In addition, EGENDOM plates and bowls are also made of enamel steel that is durable and easy to clean.
Plan to have 'liwetan' at home with family when breaking fast? Sit on a soft rug is the best choice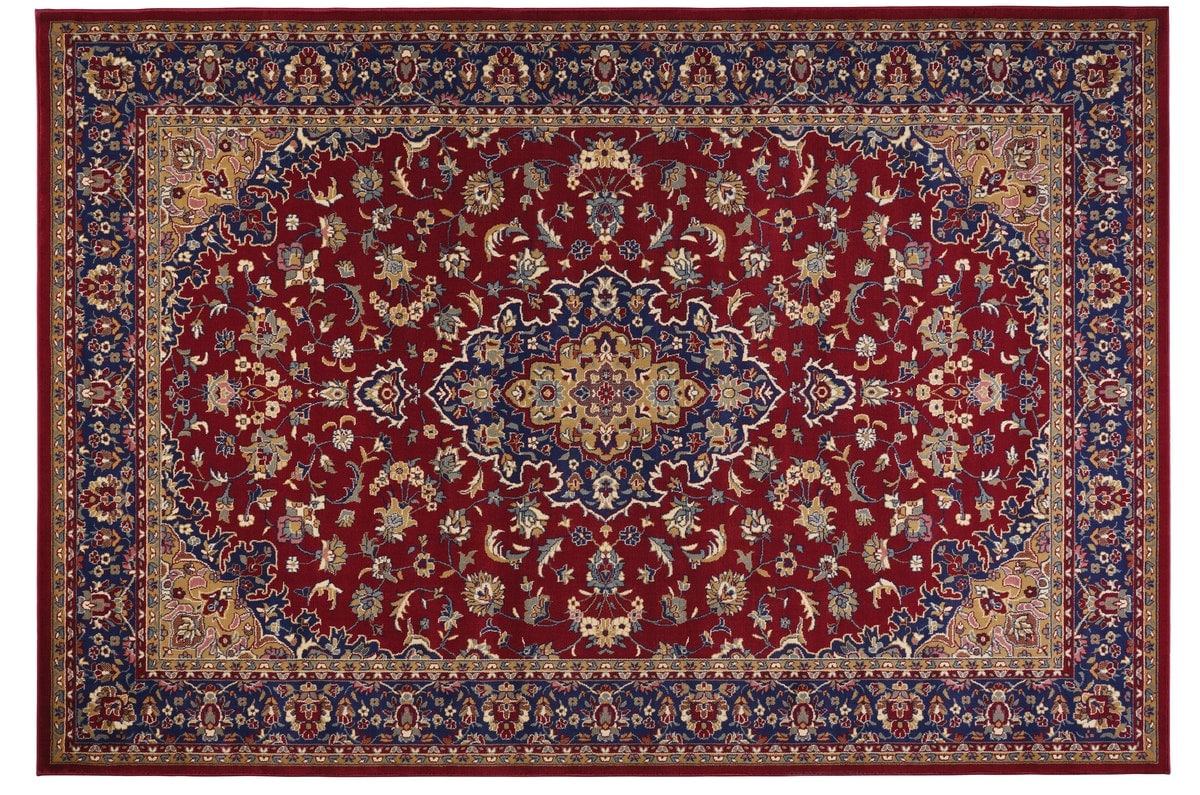 Breaking fast at home almost every day sometimes feels boring. This time, what if you and your family have 'liwetan' when breaking fast. 'Liwetan' itself is eating together with side dishes and rice served on a large banana leaf instead of a plate. Serving meals in different ways certainly makes breaking the fast with the family feel more special.

For the rug, you should choose a thick and soft one so that your family can sit comfortably. Also make sure the rug you use is stain resistant and easy to care so you don't need to worry if the rug is spilled with food or drink. When breaking fast is over, you can also tidy up the room more easily. The best part is that you can also use the rug as a praying area with family.
Create a five-star restaurant atmosphere to break your fast at home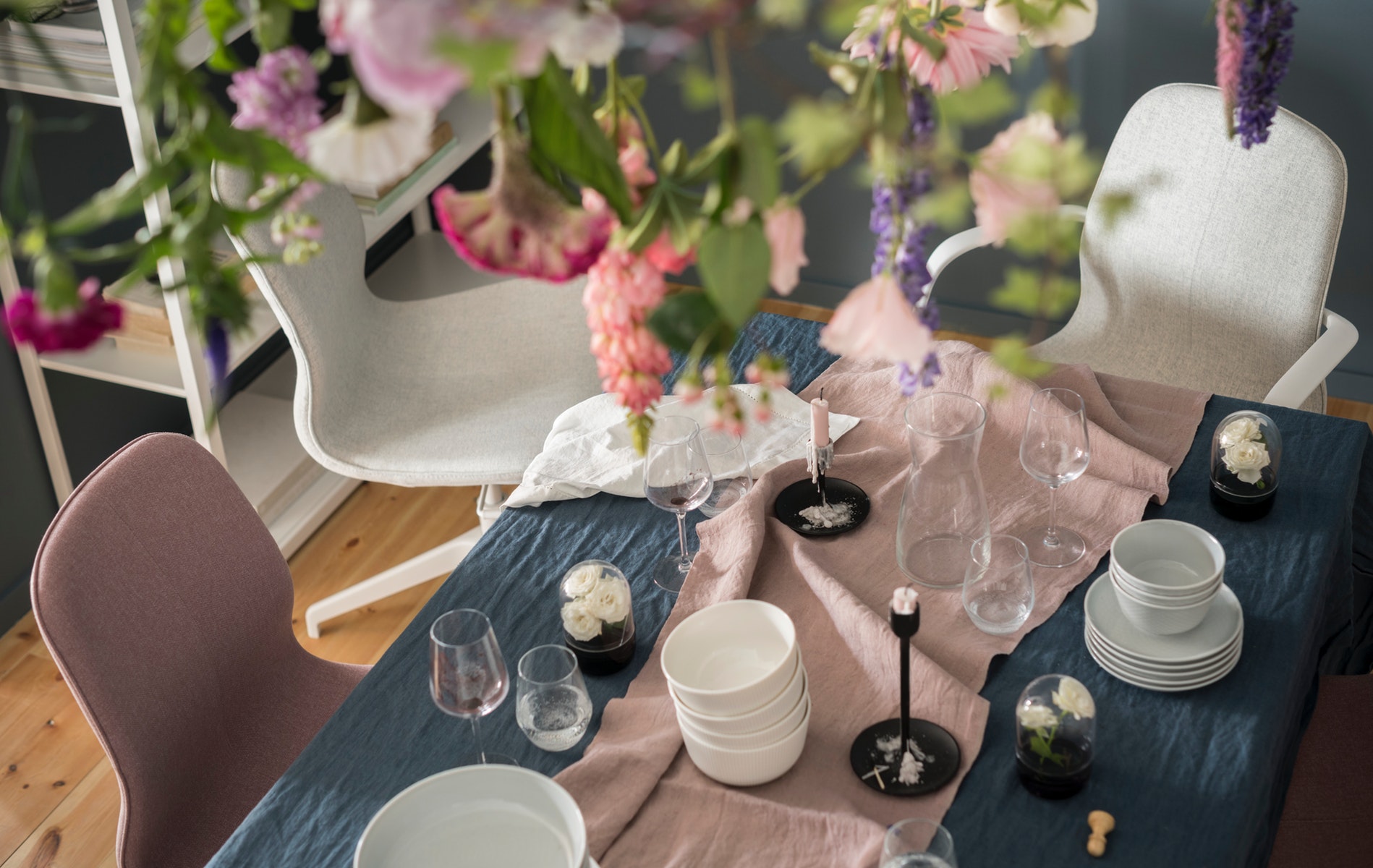 Breaking the fast together in a restaurant sometimes becomes like a reward for yourself and your family - especially for children. But if the conditions do not allow you and your family to leave the house, why not bring the restaurant atmosphere in the dining room? With the right dinnerware and table setting, you and your family can enjoy breaking the fast like in a favorite restaurant. The combination of clear glass glasses, stainless steel cutlery with porcelain serving plates and bowls makes your dining table look more luxurious.
You also need to add some decorations to make your dining room more inviting. Table-runner, napkins or placemats are some accessories that you can use as decorations - if you want to create a romantic ambience, you can add some candle decorations. Bring people together by asking family to help set the table before breaking fast time - while you finish the meal in the kitchen.
Use your outside area to feel new ambience of breaking fast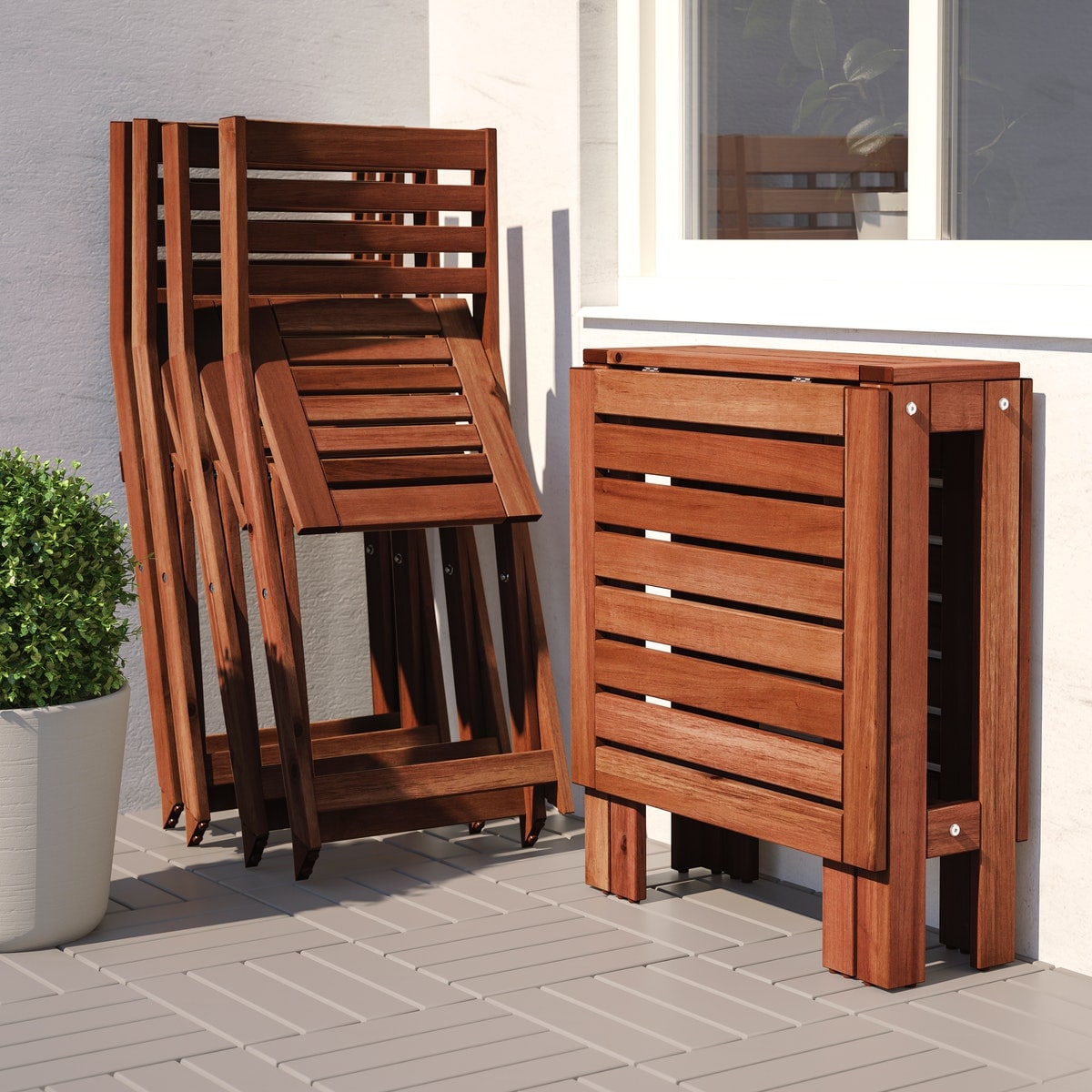 Being at home for a long time often makes us feel bored. Make breaking time feel more refreshing by bringing your dining room to the outside area. You can use the backyard/patio area or the balcony area as a place to break the fast with your family. Folding chairs and table make it easy for you to create a dining room in an outdoor area. Besides this furniture is also easy to be stored when not in use.
When serving a meal for breaking the fast in an outdoor area, a trolley table will be very helpful. You can use a trolley to carry plates, glasses and other cutlery from the kitchen to the backyard/patio. In addition, you can also use it as a table for serving your meals - make sure you have locked the castors so the trolley doesn't move easily. Breaking fast while enjoying the outside atmosphere will certainly feel more pleasant. Making a barbecue party to break the fast is also one of the interesting ideas to try.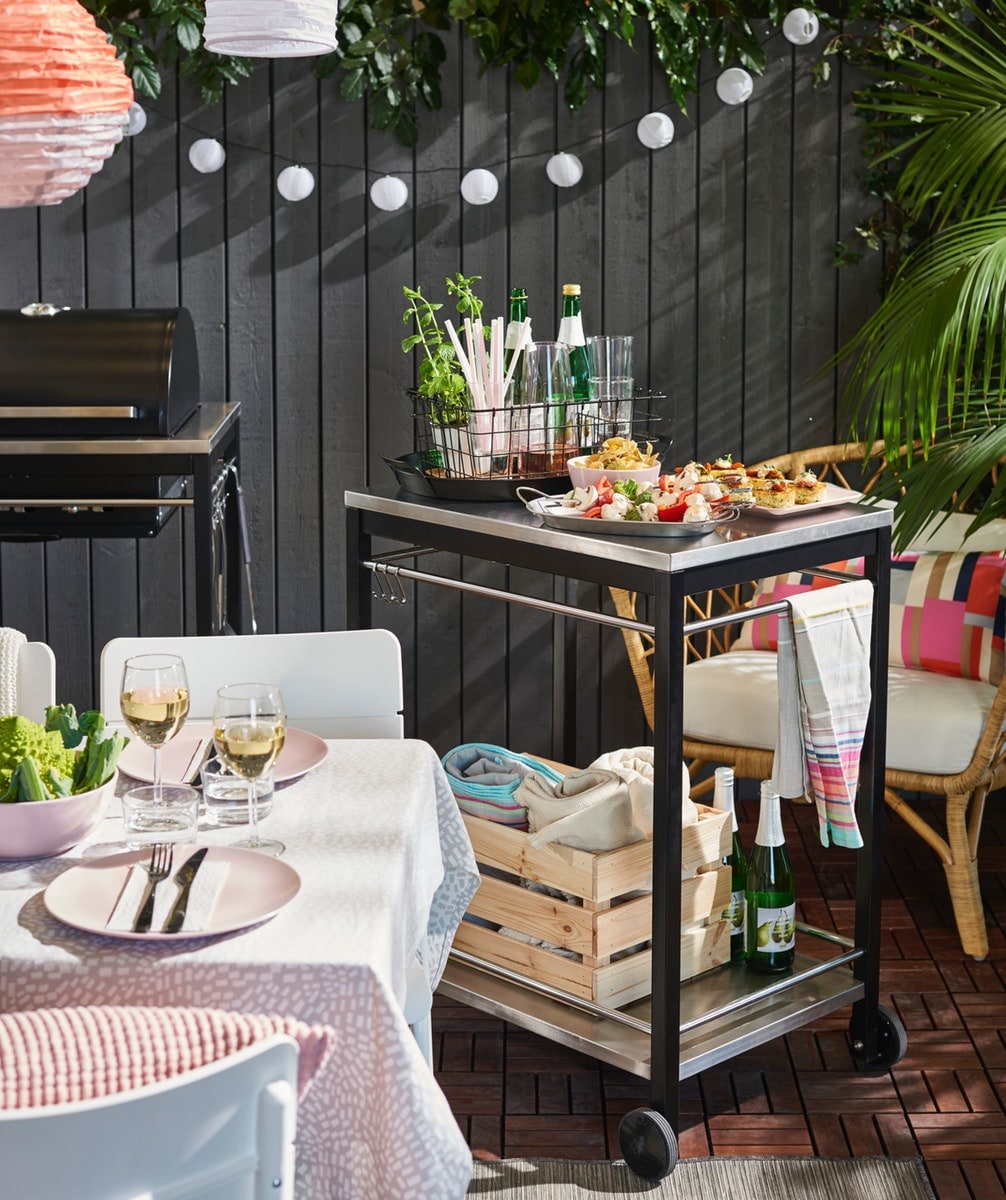 That's all some food-serving ideas for breaking fast that you can try at home. Besides being able to get closer to your family, breaking the fast at your home can also save your budget. Let's explore our collection at IKEA.co.id and find furniture and home accessories you need to make breaking fast at home with family more memorable.

We believe that creativity is always inspiring, and we are proud to be a part of your home decorating creations. However, modifying IKEA products so they can no longer be used for their original purpose means your commercial guarantees will be lost.

Made by
Writer: Anita