Nowadays, most dwellings especially in big cities, have smaller and increasingly limited size. This often creates problems because there is not enough space for the many needs. But you can make things work out by using smart solutions that are practical and functional, such as utilising multifunctional household furniture that can make your life much easier.

Household furniture that has several functions at the same time can help you to save space, because it can accommodate several activities at once. Most multifunctional furniture has a simple and minimalist design to make it suitable to be placed freely in any small-sized space in your home.

Here are some of the choices of smart multifunctional household furniture for you:
1. Comfortable sofa with many functions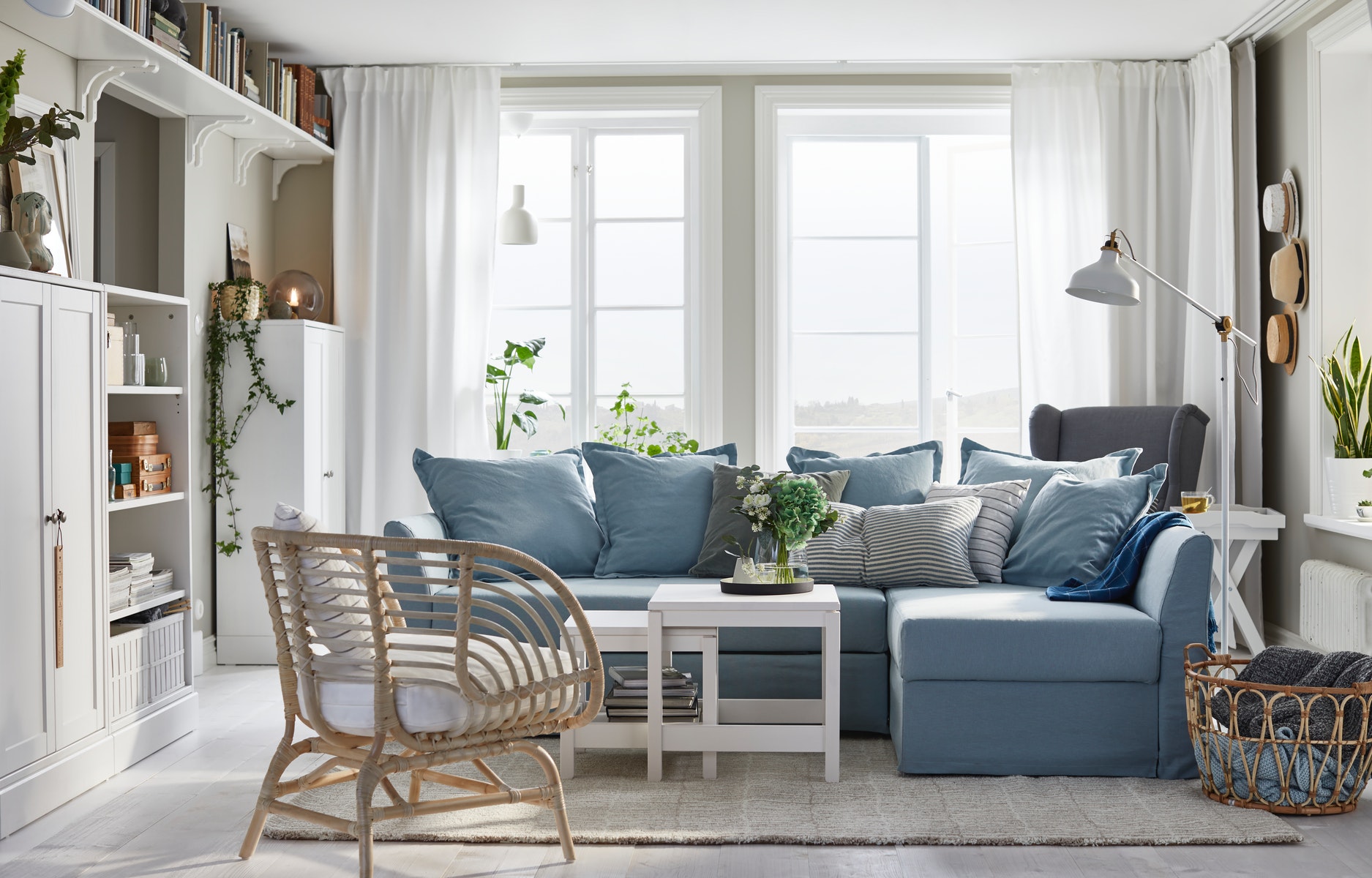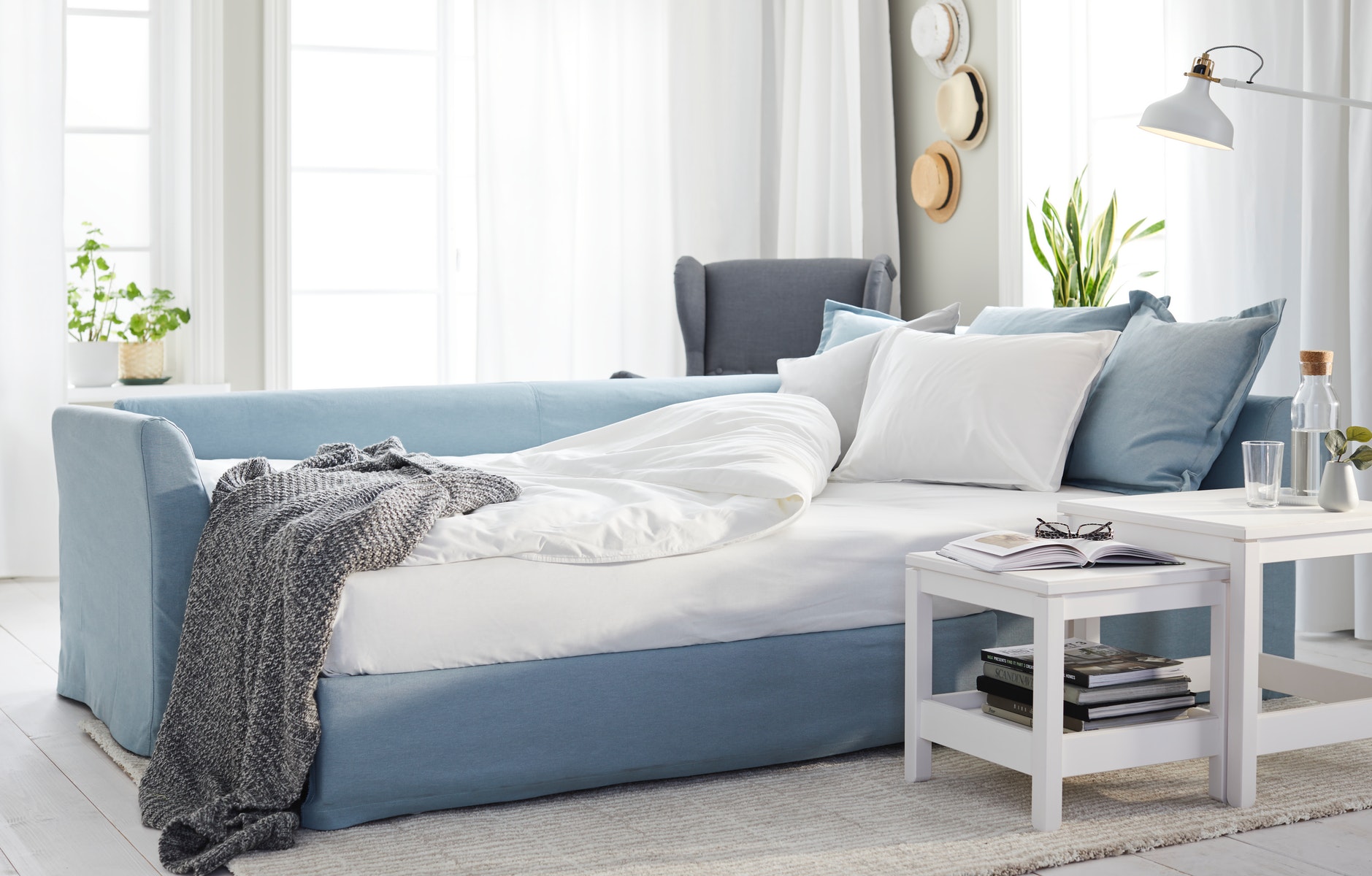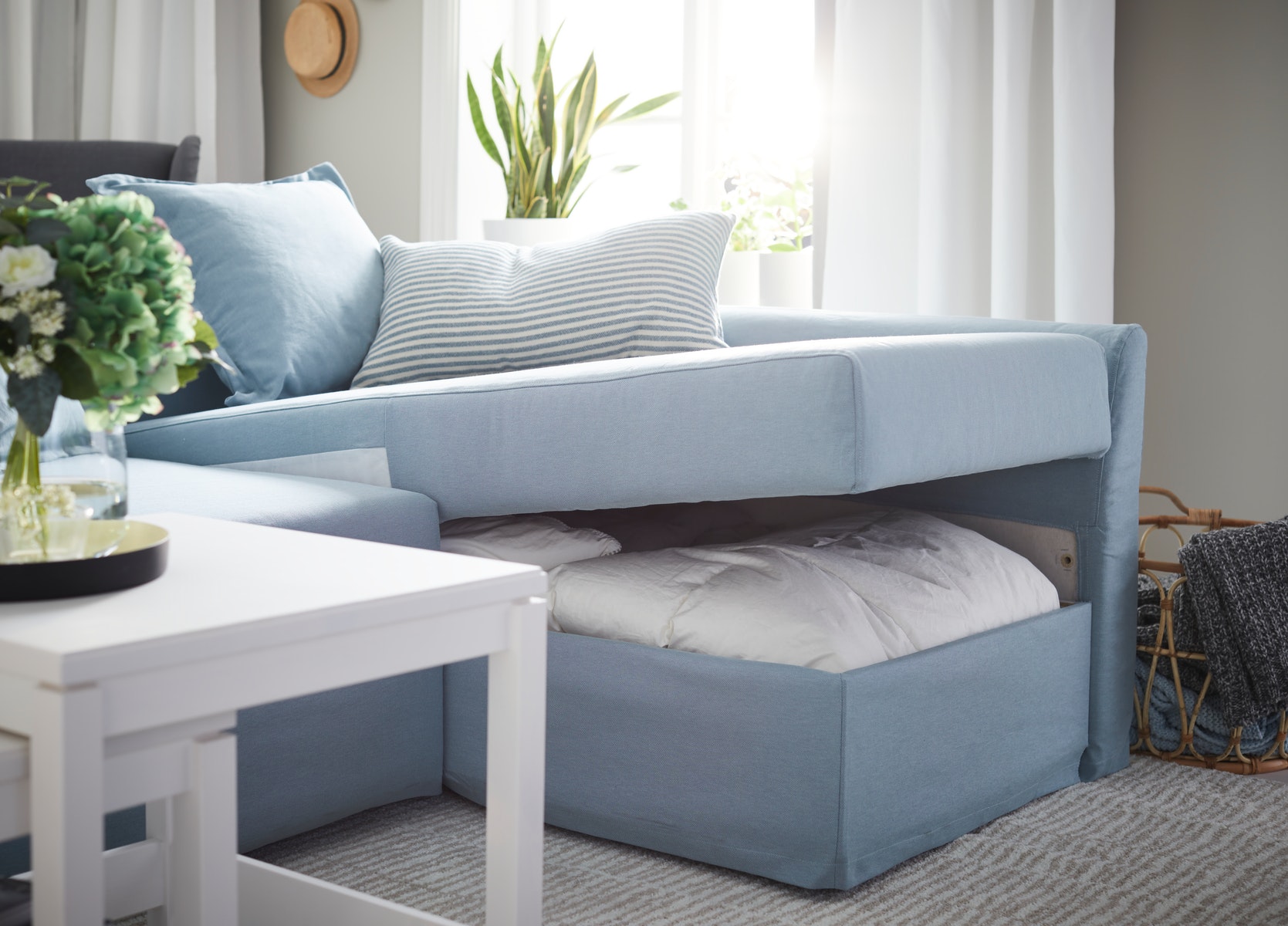 This sofa can be quickly and easily transformed into a spacious and comfortable bed by removing the back cushions and pulling out the frame at the bottom – and you can turn a living room into a bedroom in just a moment. This furniture is suitable for those people who has a limited size house because this sofa is very efficient.

This sofa has a storage room at the bottom of the chaise lounge that is easily accessible. The storage space is spacious enough for sheets, quilts, pillows, other bedding and even a collection of selected books to accompany guests who stay over for the night.
2. Storage combination designed especially for you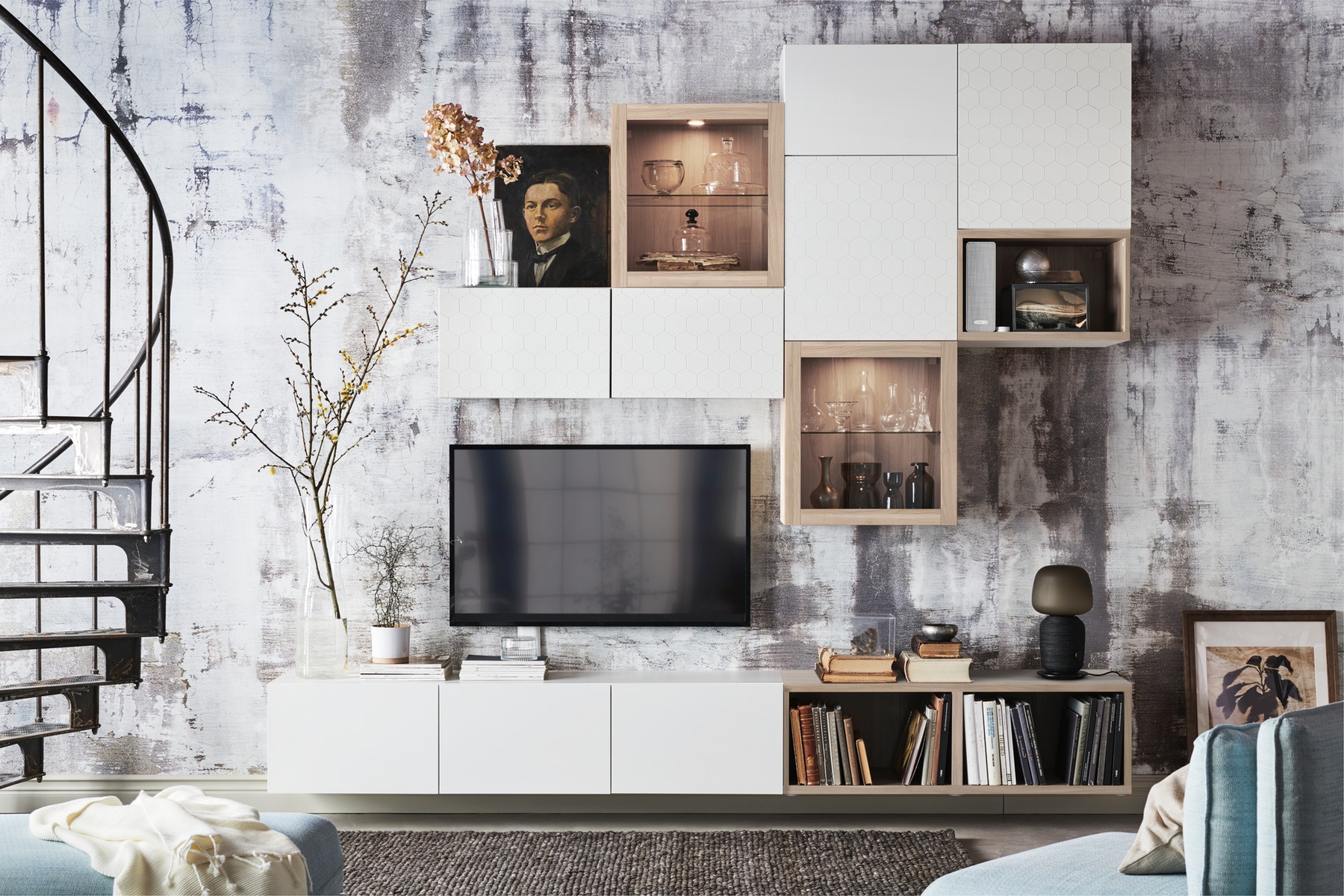 This storage combination has evolved into a multi-purpose solution across the living room and fit for the small space. Its modularity means you have a free hand in customising it to your needs and tastes. You can easily personalise it for a clean and modern entertainment center, displaying your favorite things or all-in-one functionality. Hide the clutter or display fancy things in one magnificent combo!
3. Multipurpose room divider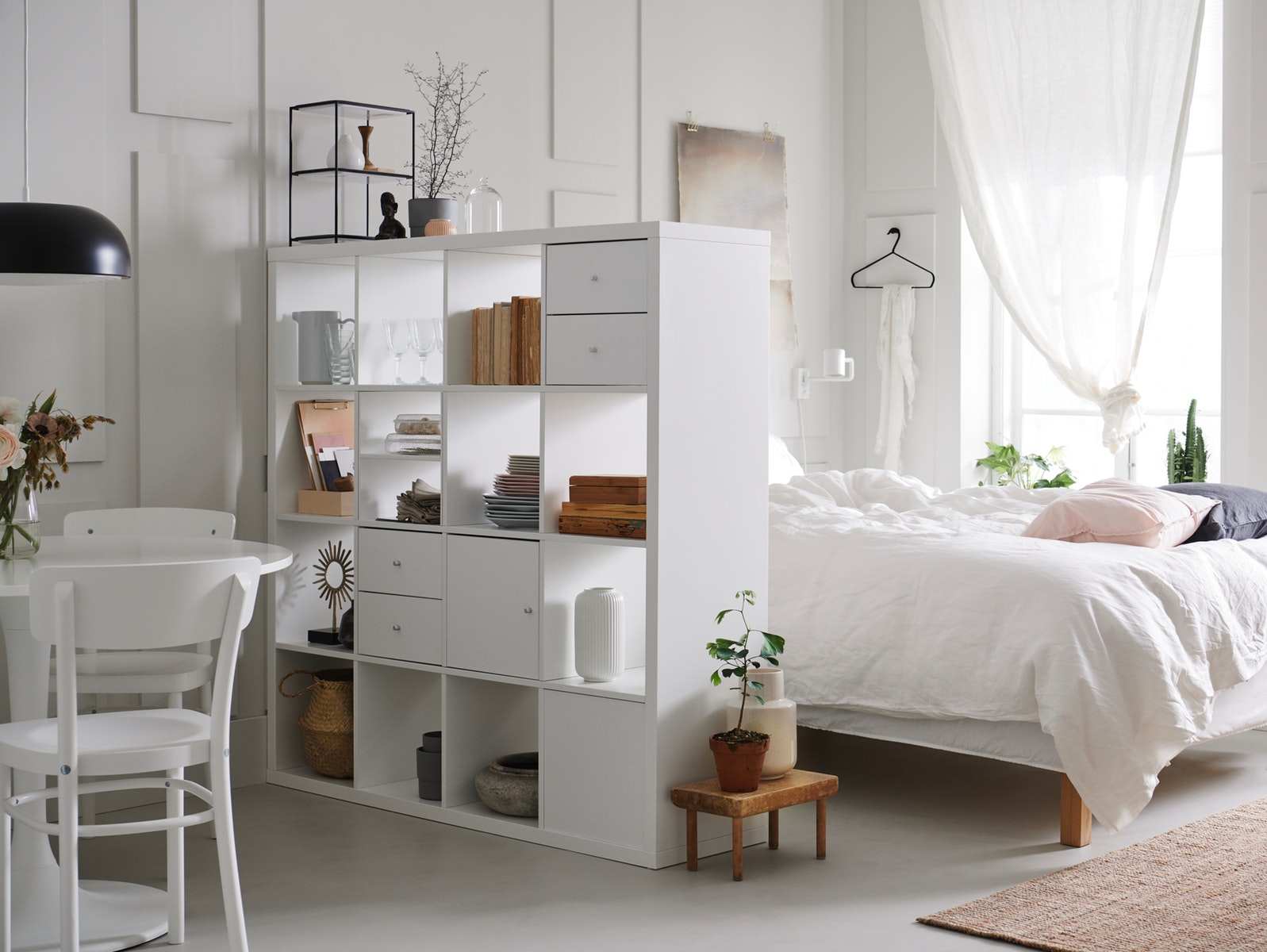 If you have limited space and want to divide it without making it look cramped, this shelving unit is perfect for you. It can be placed on the floor horizontally or vertically, hung on a wall or as a room-divider to transform your space. This shelving unit is available in many different sizes and colors and is easily personalised with a selection of doors, inserts, boxes and baskets.
4. Practical nesting table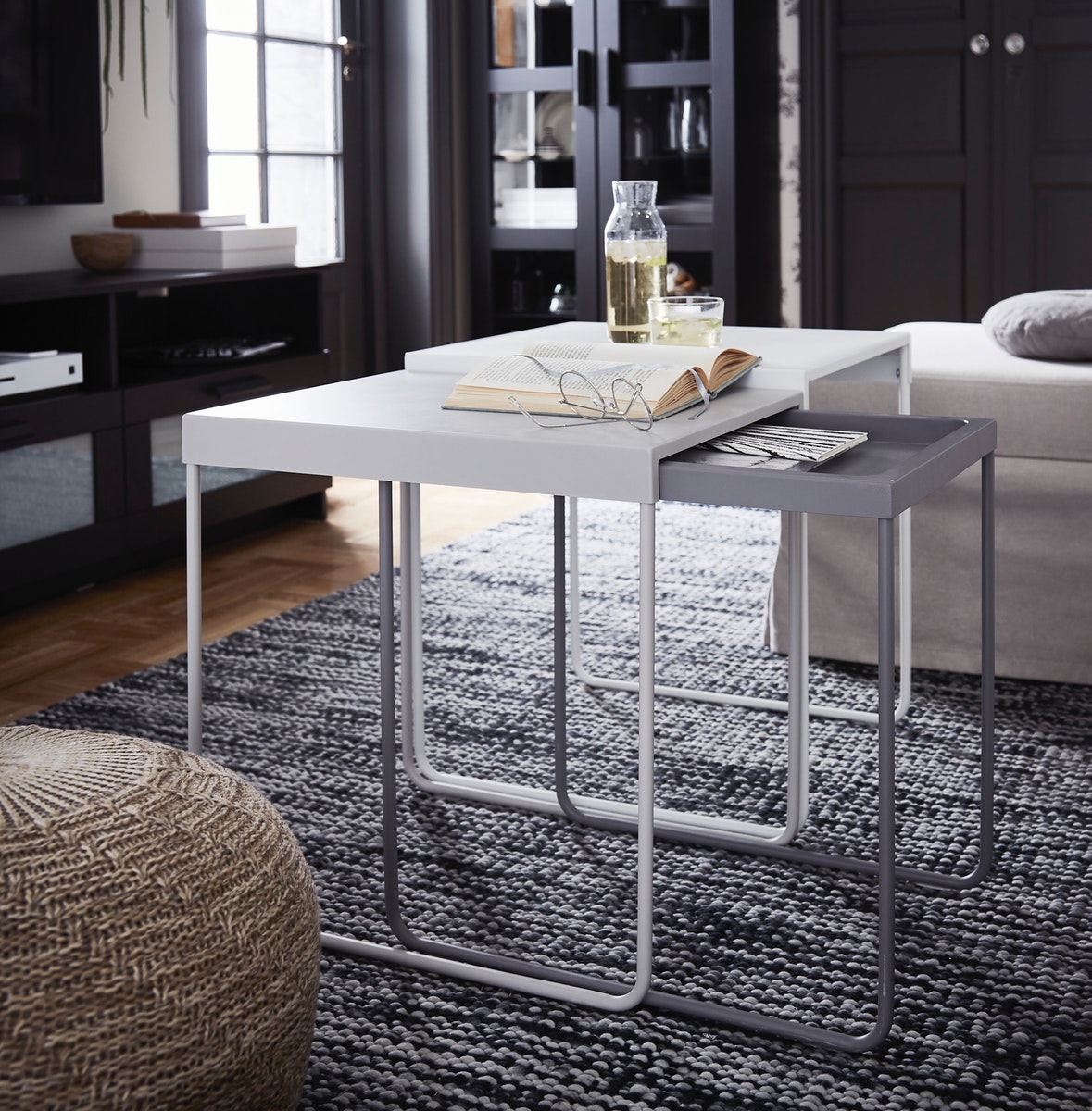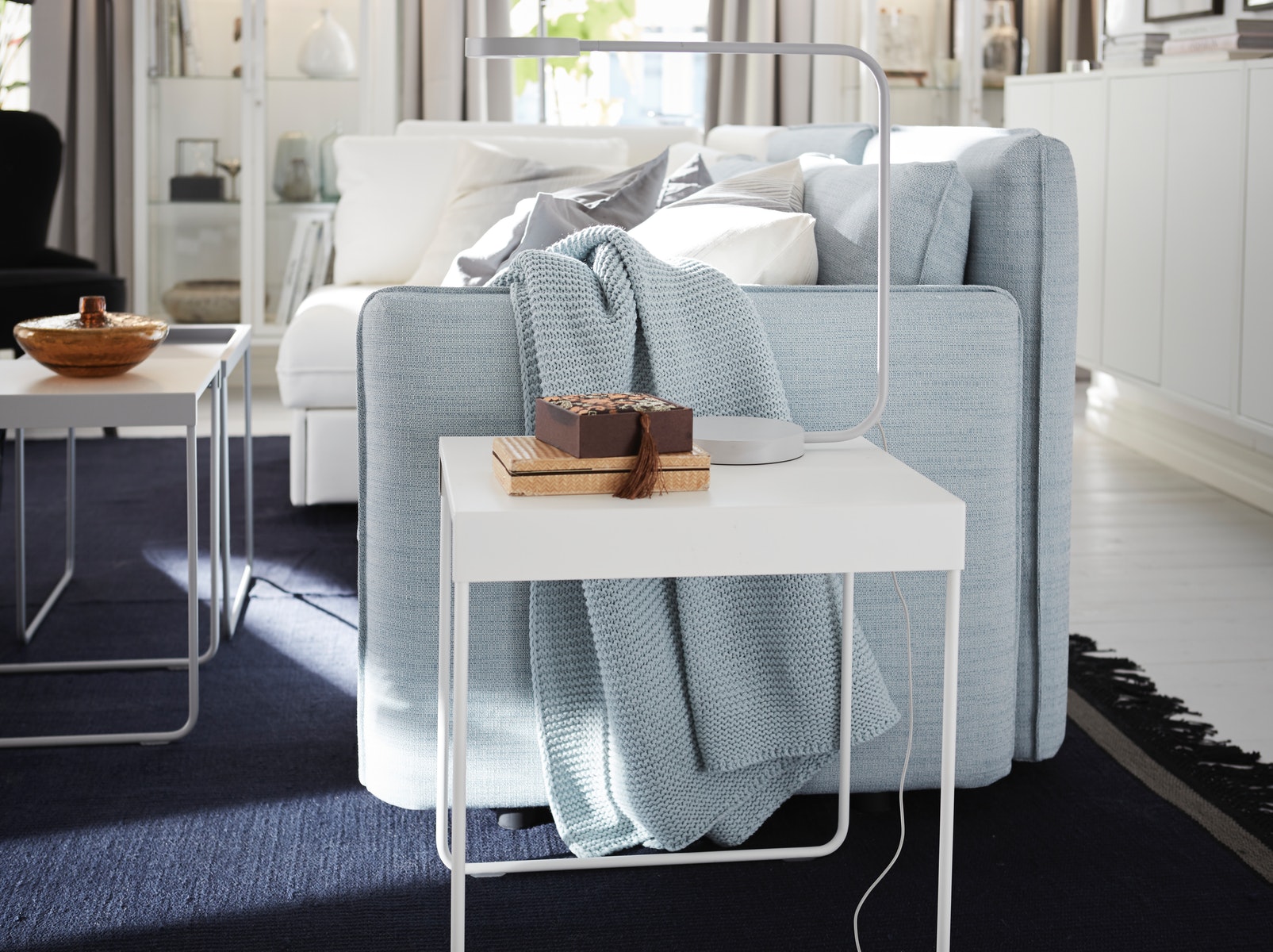 Nesting table can be functioned according to your needs. It can be use as one long coffee table when arranged together or as coffee table and a side table at the same time. When they are nested together, the smallest table becomes a hideout for your remote controls and small things.
5. Coffee table with spacious storage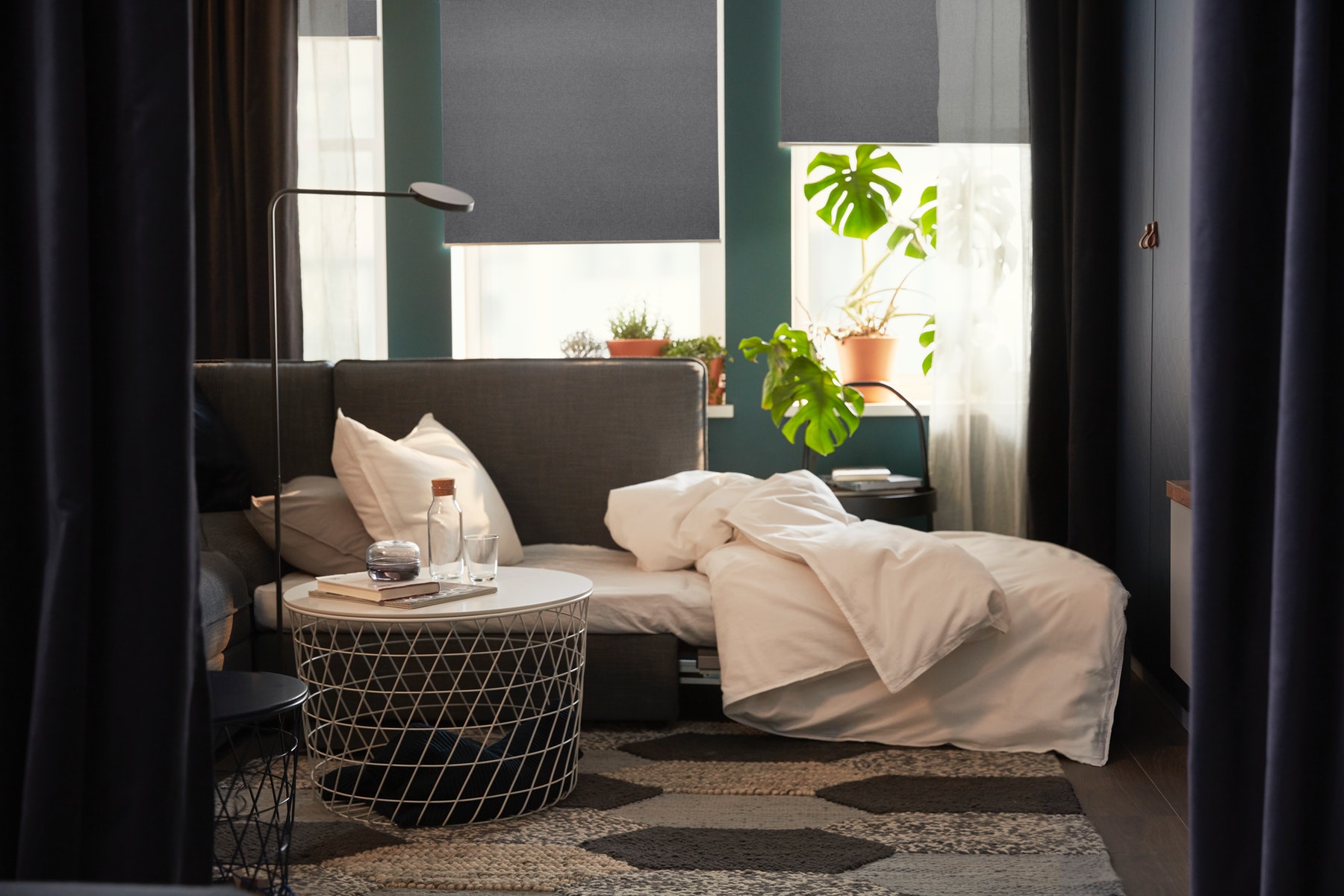 This coffee table has its own uniqueness for having a storage under. You can store things like throws, cushions, newspapers, magazines, or objects related to your hobbies in the basket or leave it empty to let the design stand out and to create a spacious feeling. Easy to lift and move from the sofa to your favourite armchair.
6. Not your ordinary stool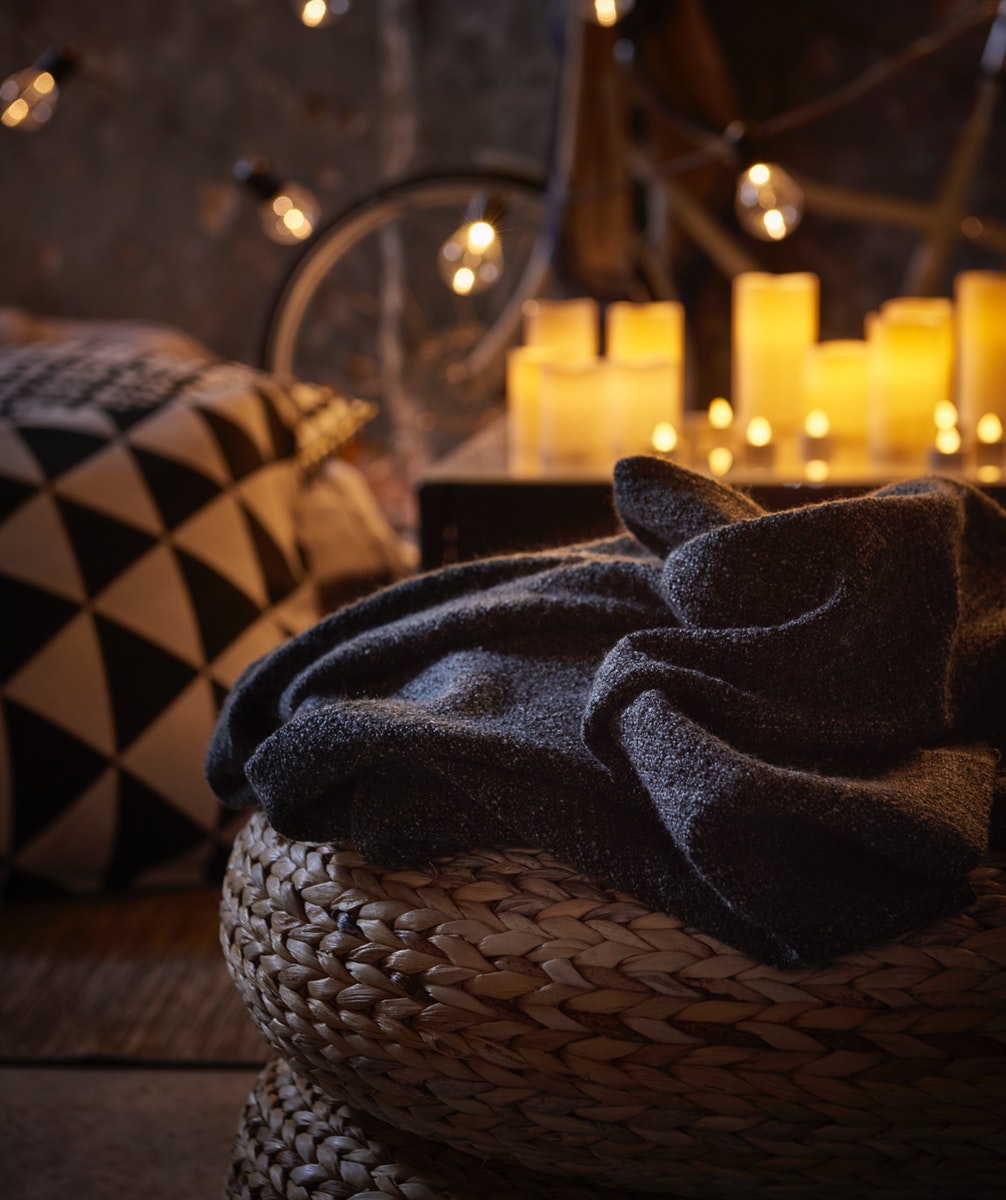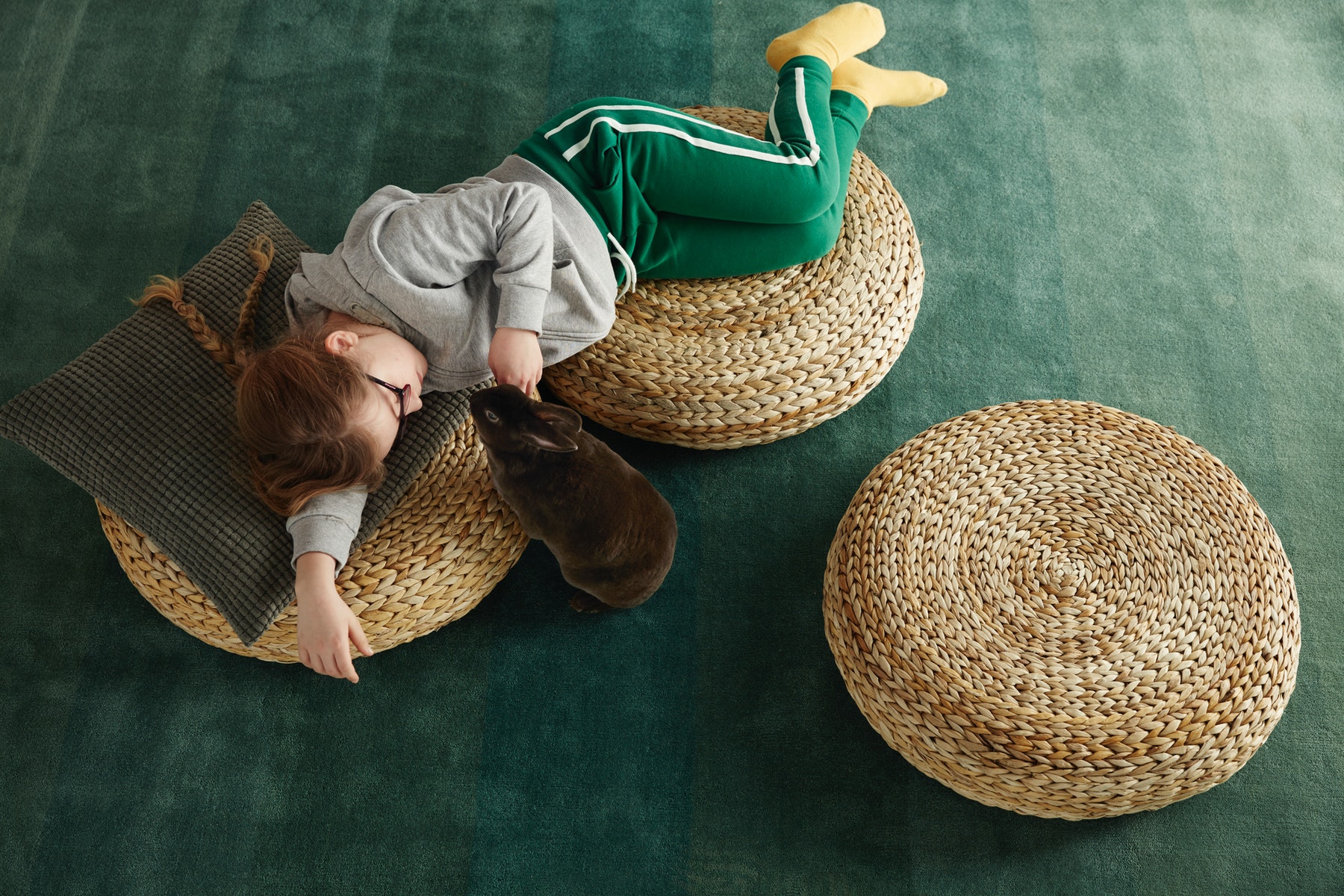 This eco-friendly stool made of banana fiber can be used as an additional seat for your guests. It can also be used as a place to relax by adding a soft cushion to support your head.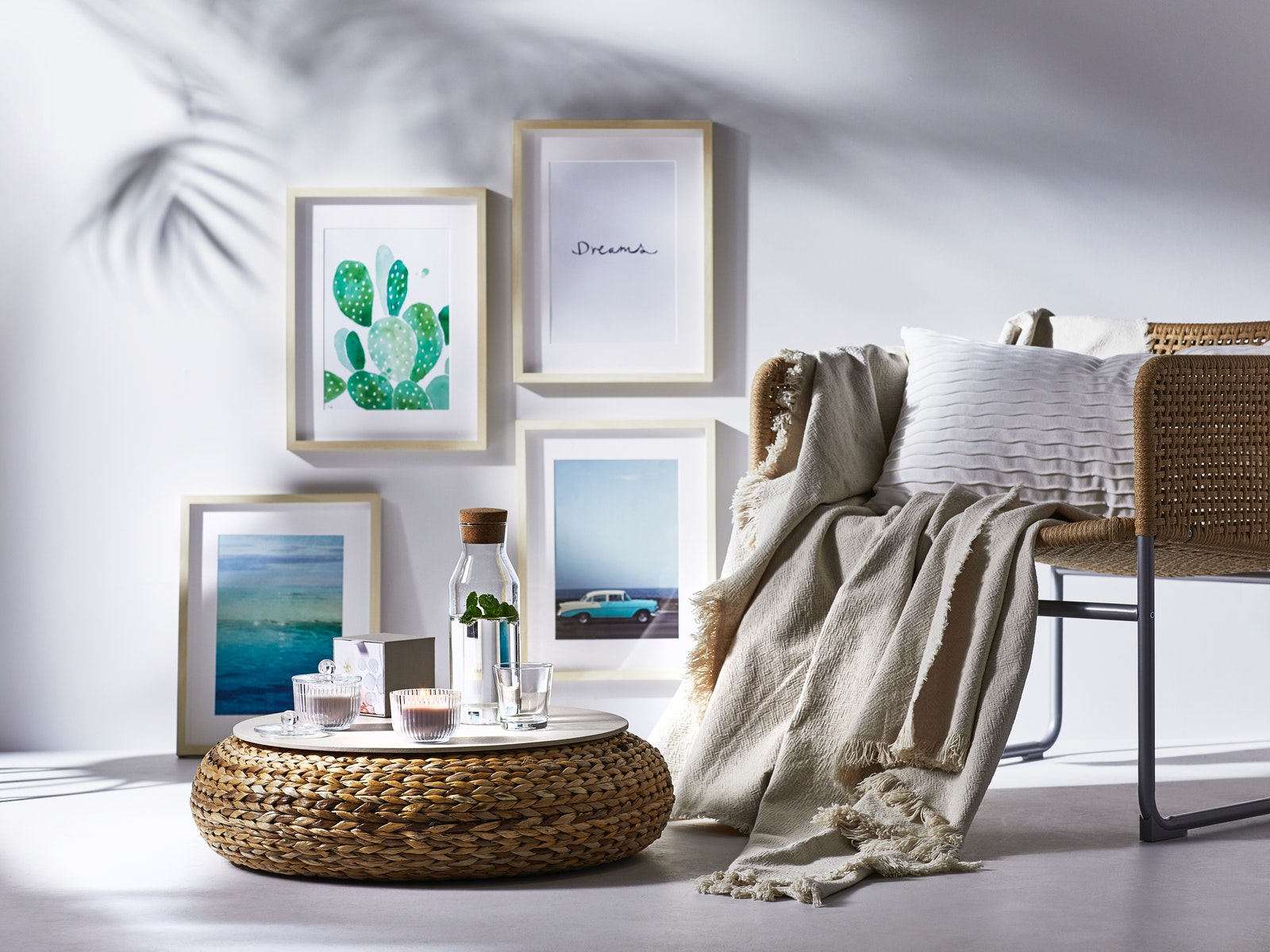 The stool can also be used as a multipurpose table, as a side table or as an additional table when your coffee table is already full.
7. Coffee table with practical tray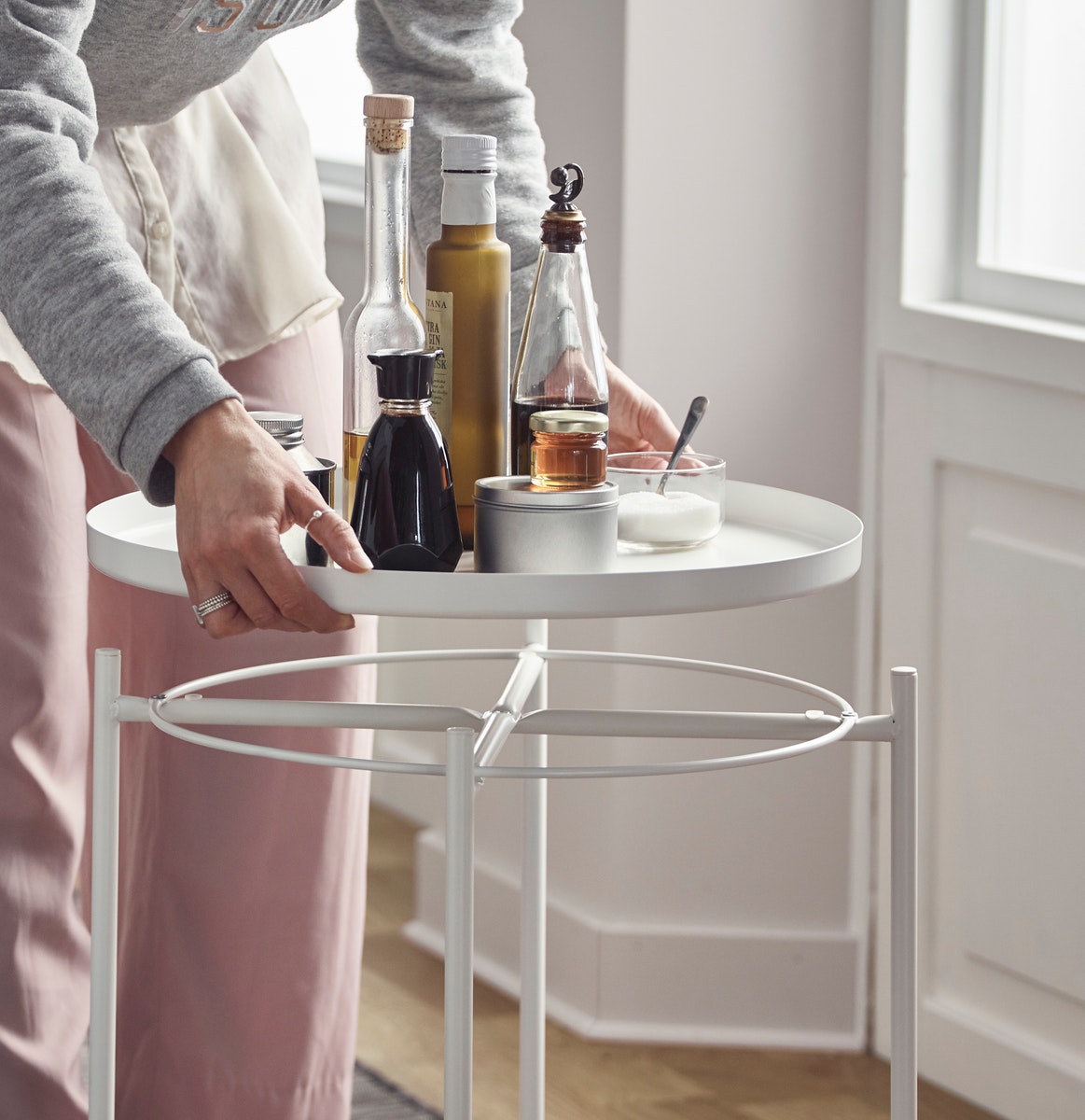 You can use the removable tray for serving. The tray's edges make it easy to carry and reduce the risk of glasses or bowls sliding off. The design makes it easy to put the tray back after use since you place it directly on the table frame without having to fit it into any holes. Light and easy to move around with removable tray top, handy for serving snacks.
8. Functional sturdy floor clock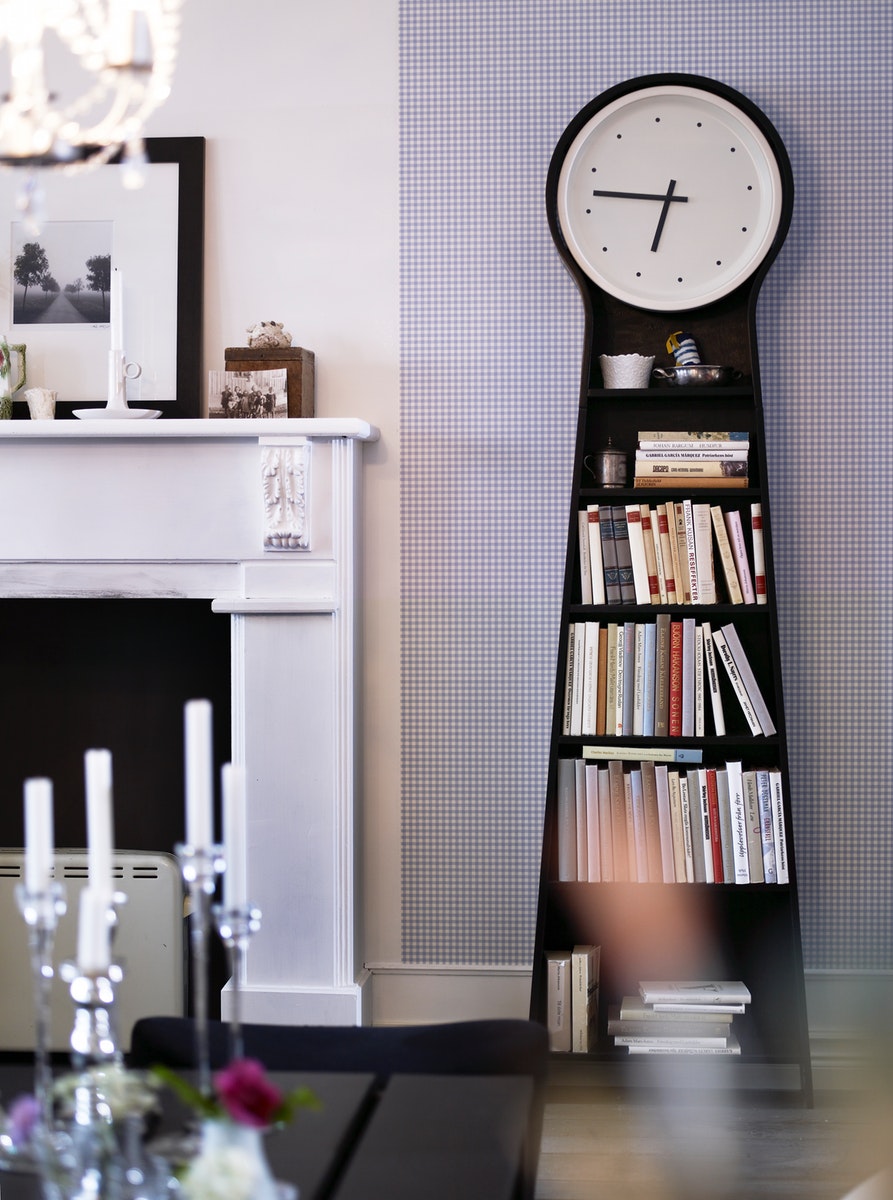 This simple yet eye-catching design makes the floor clock suitable for most homes while the shelves make it practical in many ways for displaying your collection of books and things.
9. Flexible stackable bed for various needs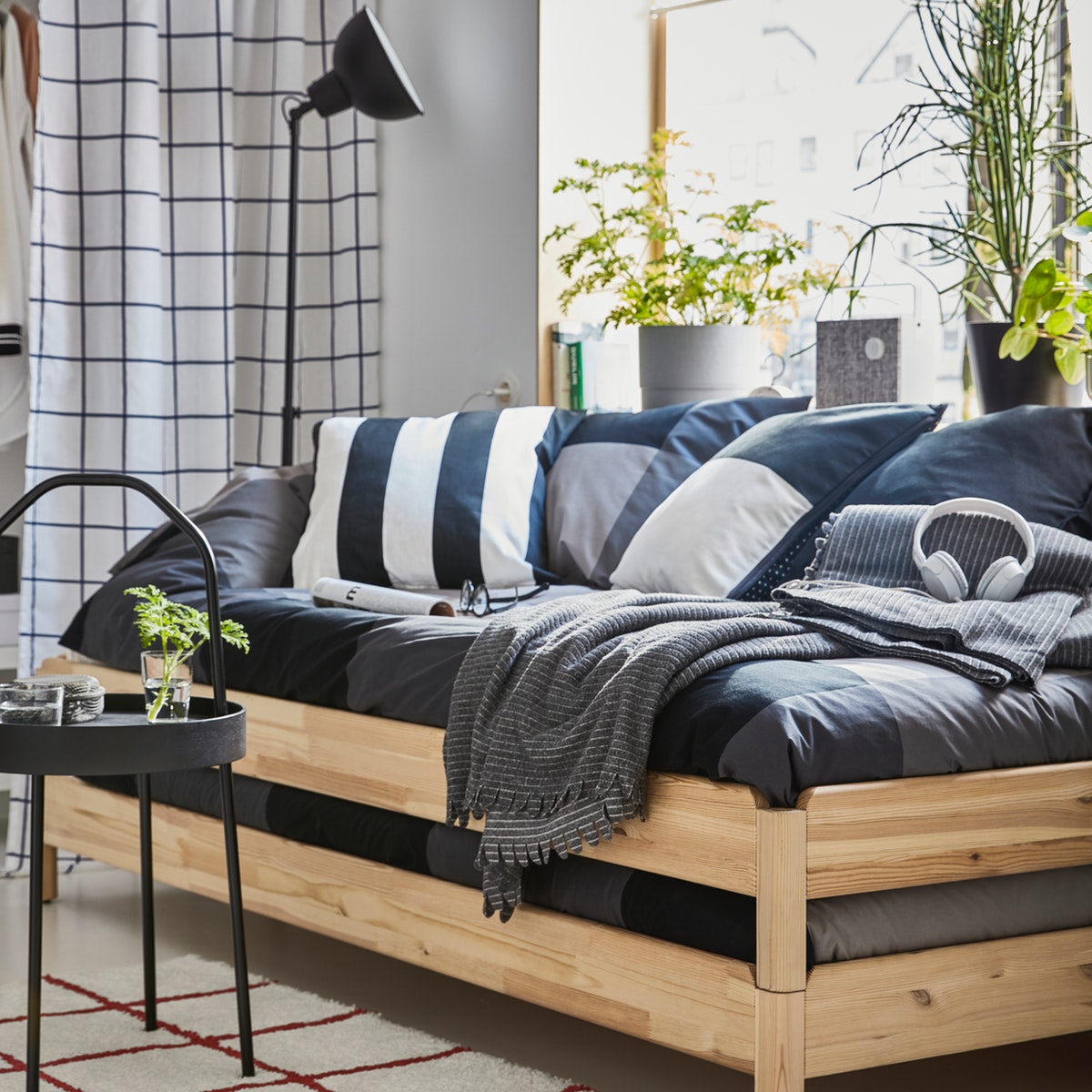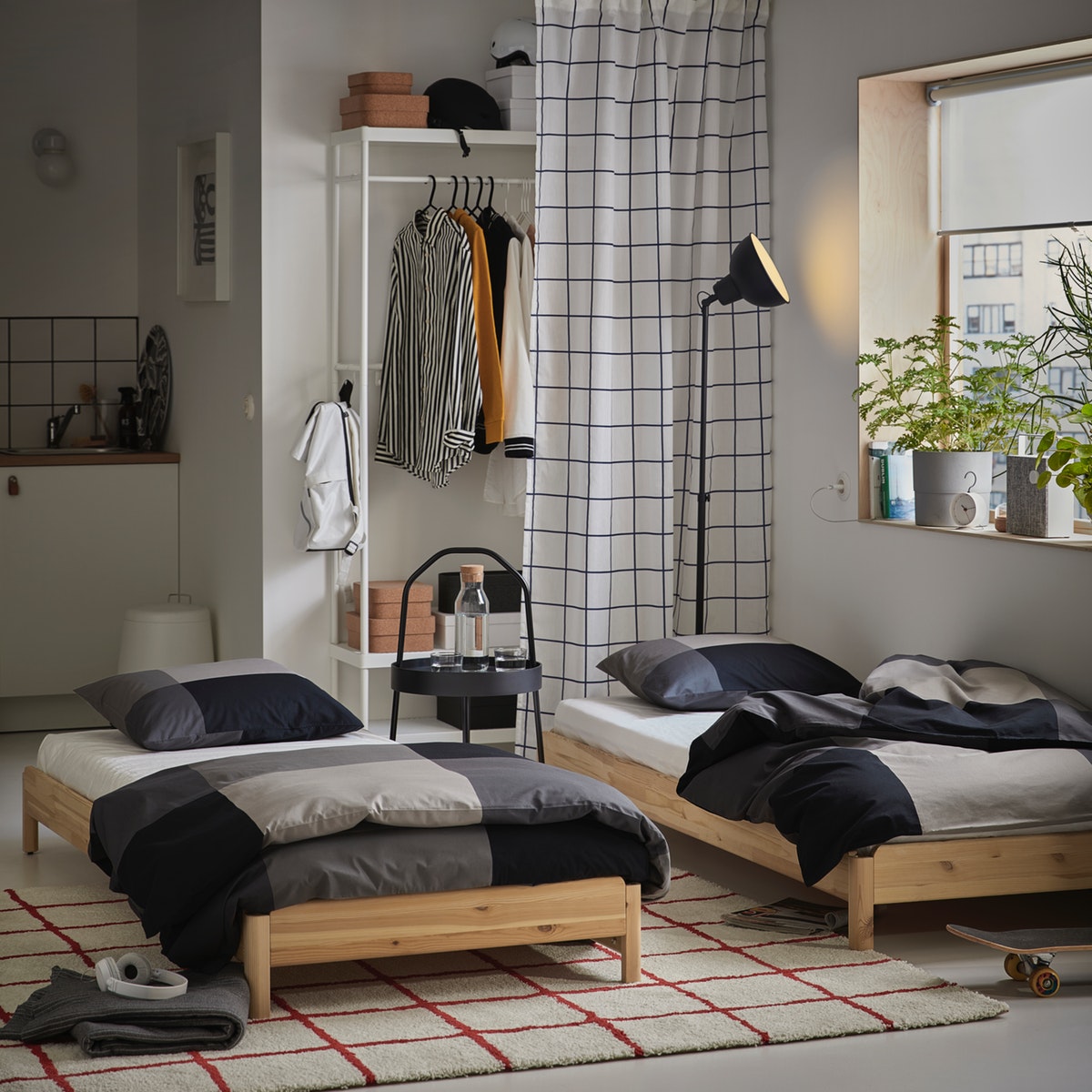 You can quickly convert the stacked beds into a double bed, twin beds or corner sofa. The lightweight frames are easy to lift and move. The compact design is perfect for tight spaces or under low ceilings, so you can make the most of your available space. The stacked beds stand steady since the upper bed has small plastic feet which fit into holes on the lower bed.
10. Loft bed that accommodates all activities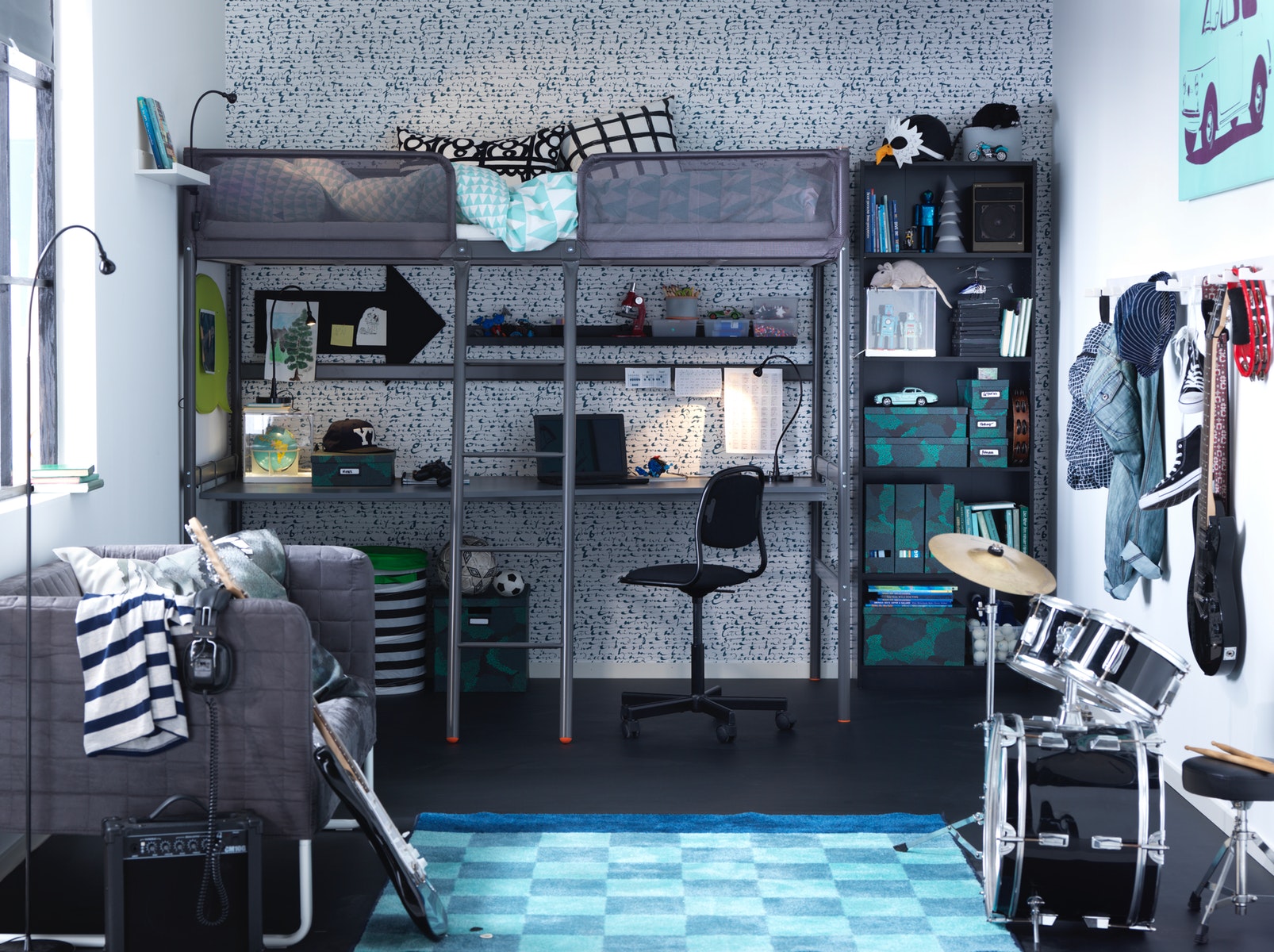 You can use the space under the bed for working or studying by completing with SVÄRTA desk top, or create a cosy spot for seating. A good solution where space is limited. It's easier to get in and out of the bed with a centered ladder.
11. Gateleg table to maximise the space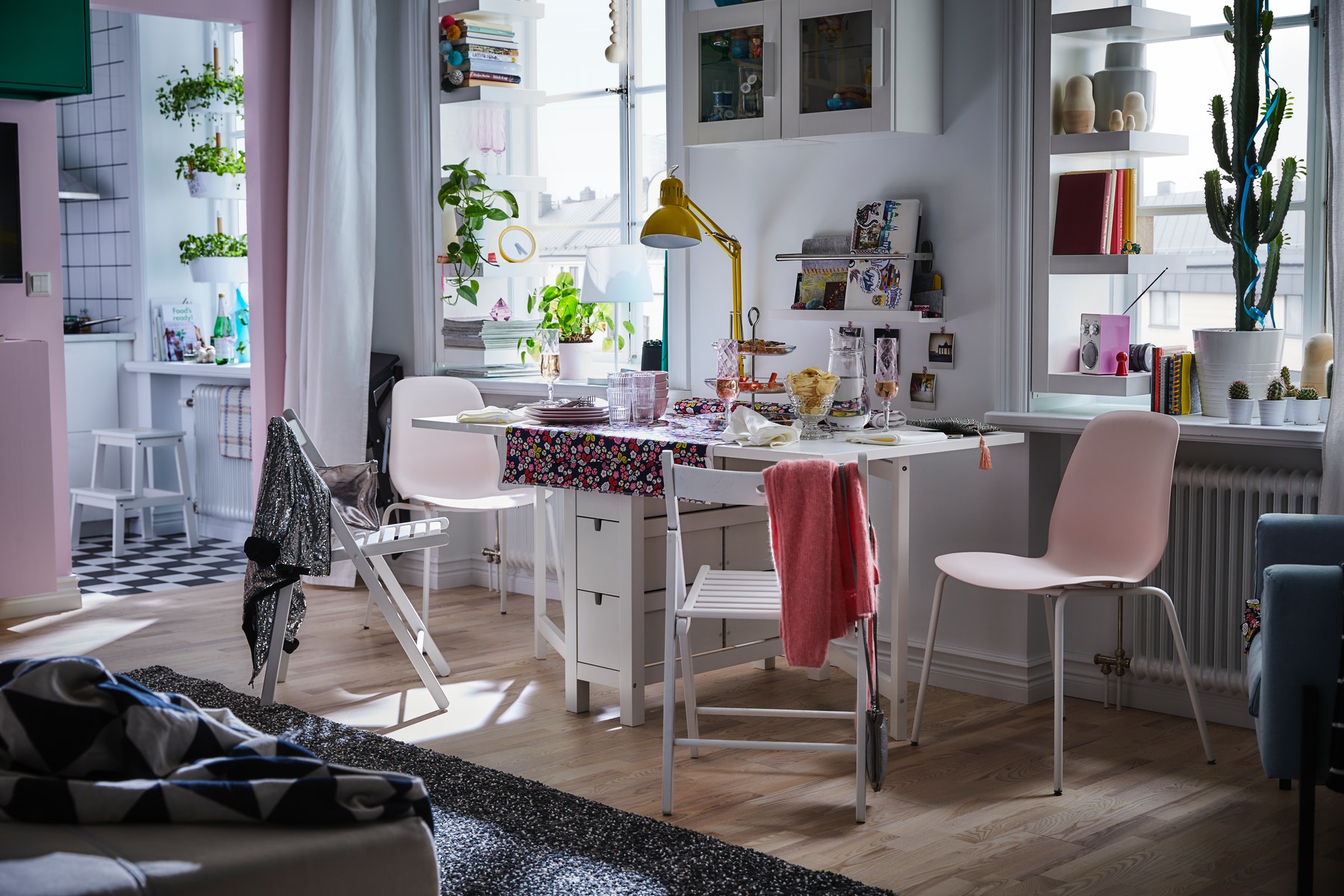 Small, neat dimensions make the table easy to furnish with, even when space is limited. Table with drop-leaves seats 2-4; makes it possible to adjust the table size according to need.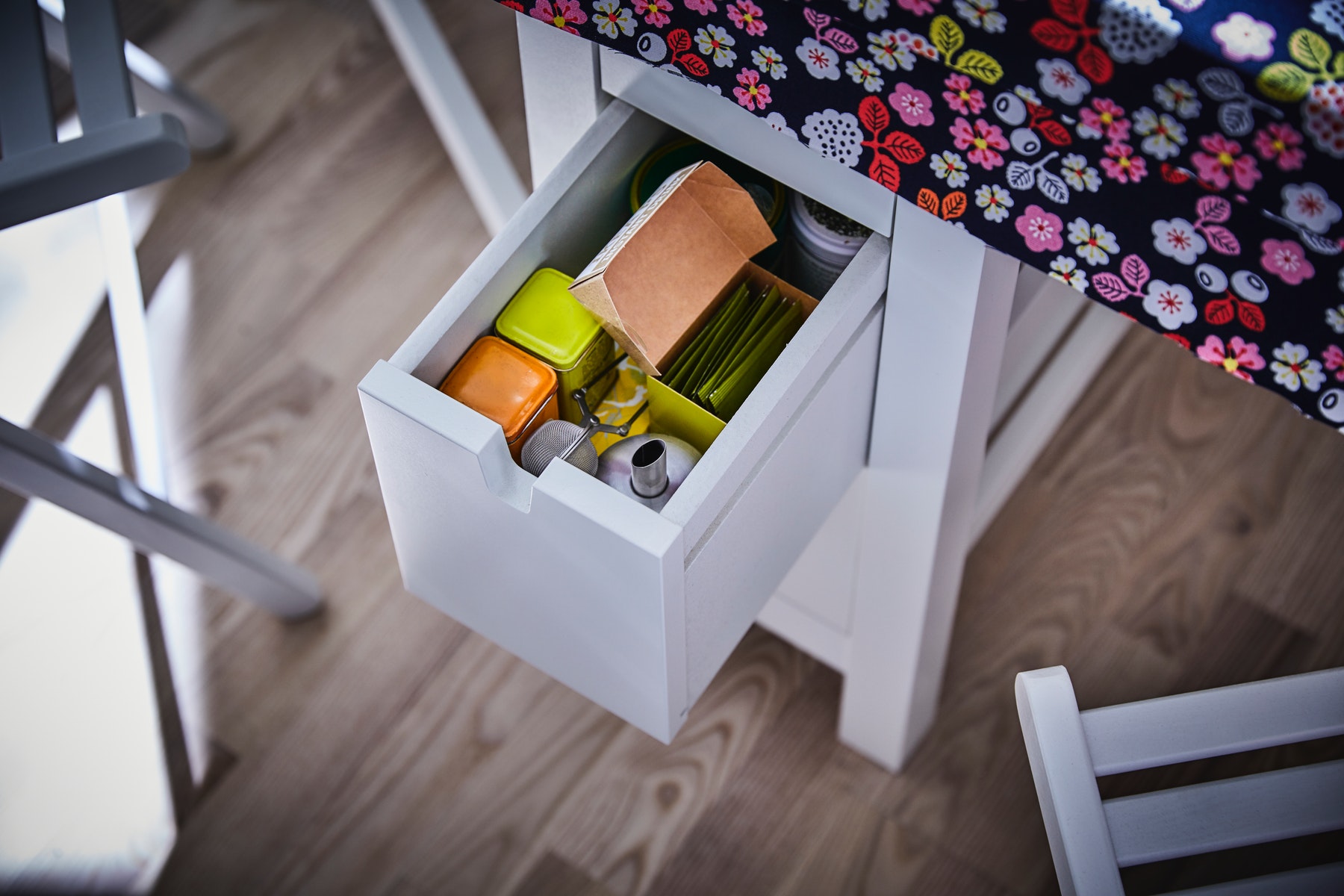 You can store for example cutlery, table napkins and candles in the 6 drawers under the table top. This table has been tested against our strictest standards for stability, durability and safety to withstand everyday use in your home for years.
12. Kitchen trolley to sorts out kitchen troubles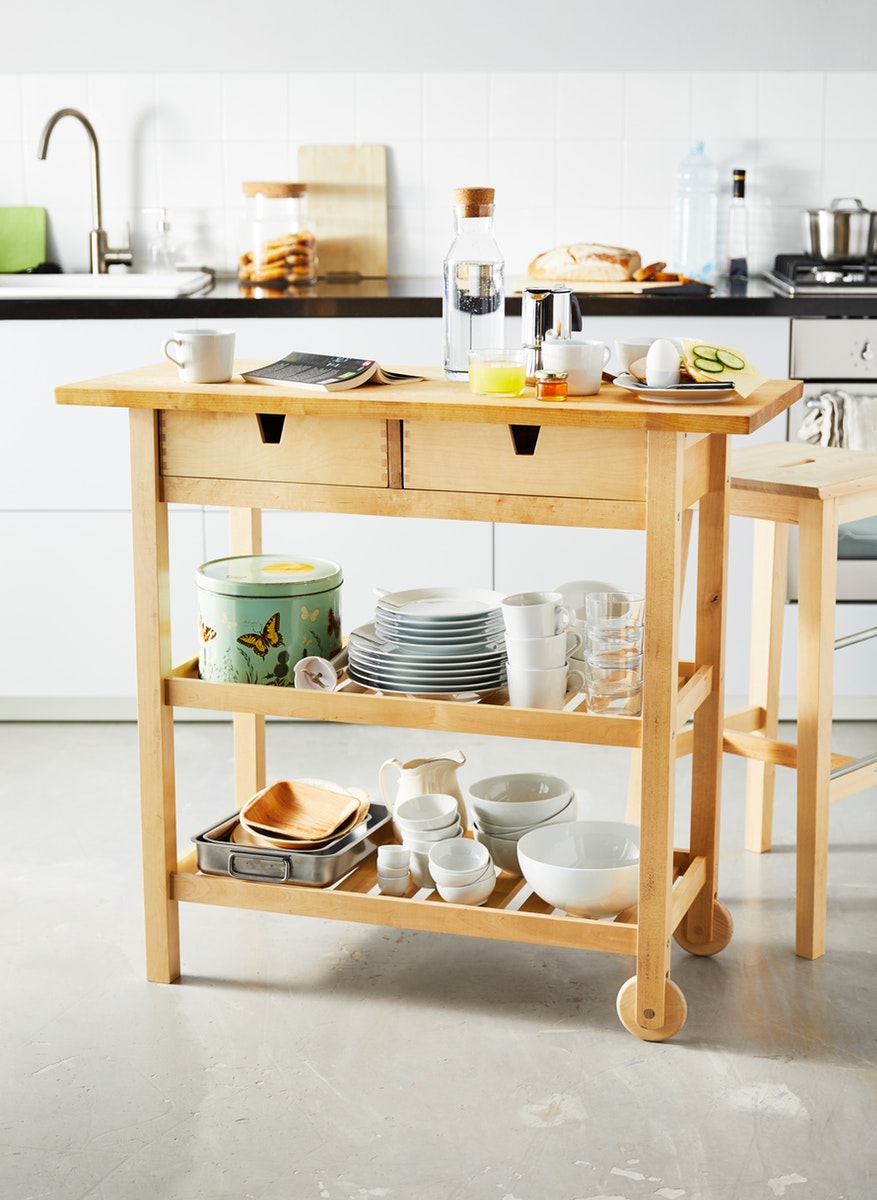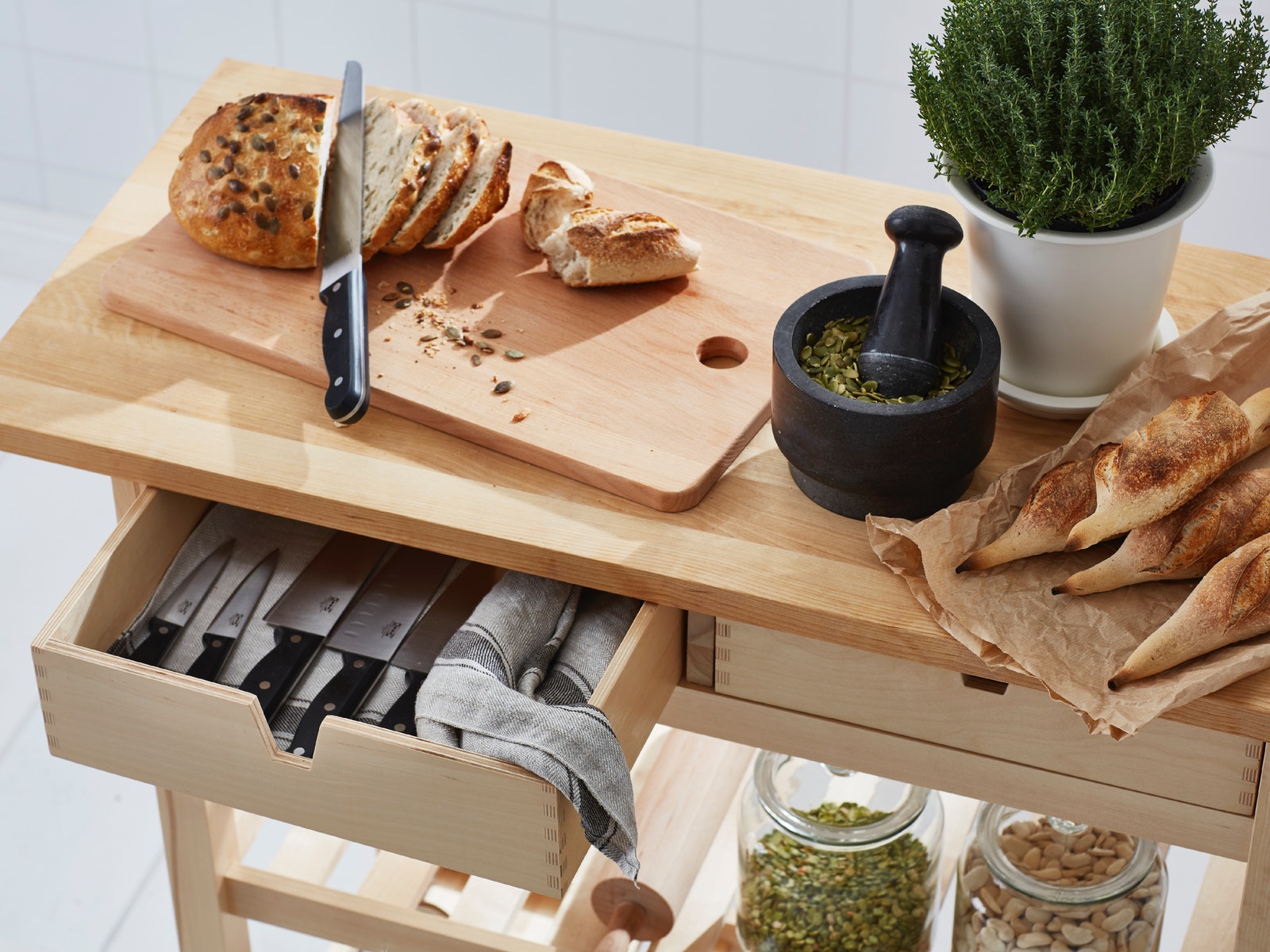 This trolley gives you extra storage in your kitchen. You can quickly view and access what's inside because the drawers can be pulled out from both sides. It has open storage with space for 9 bottles on each shelf.
13. Smart storage system for small kitchen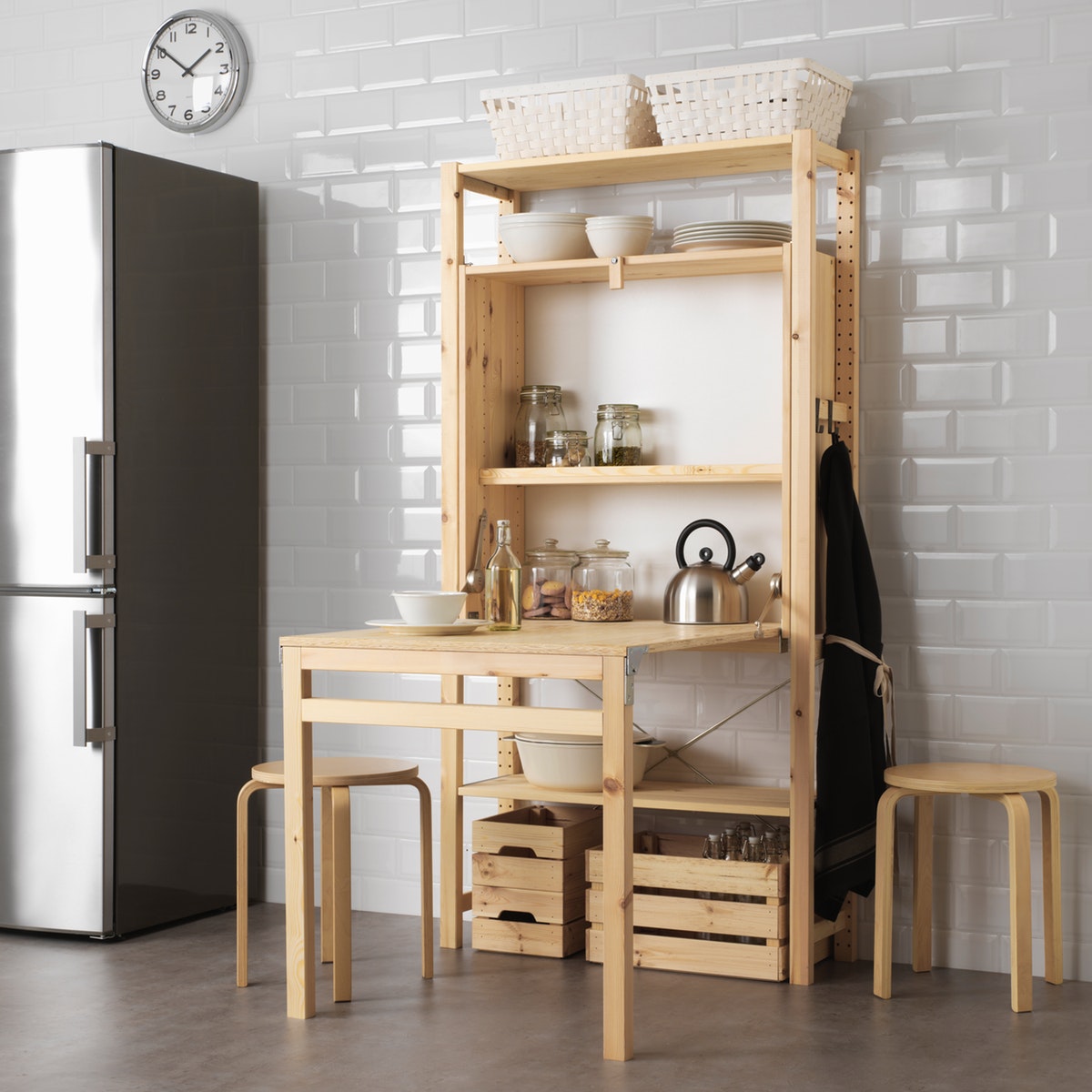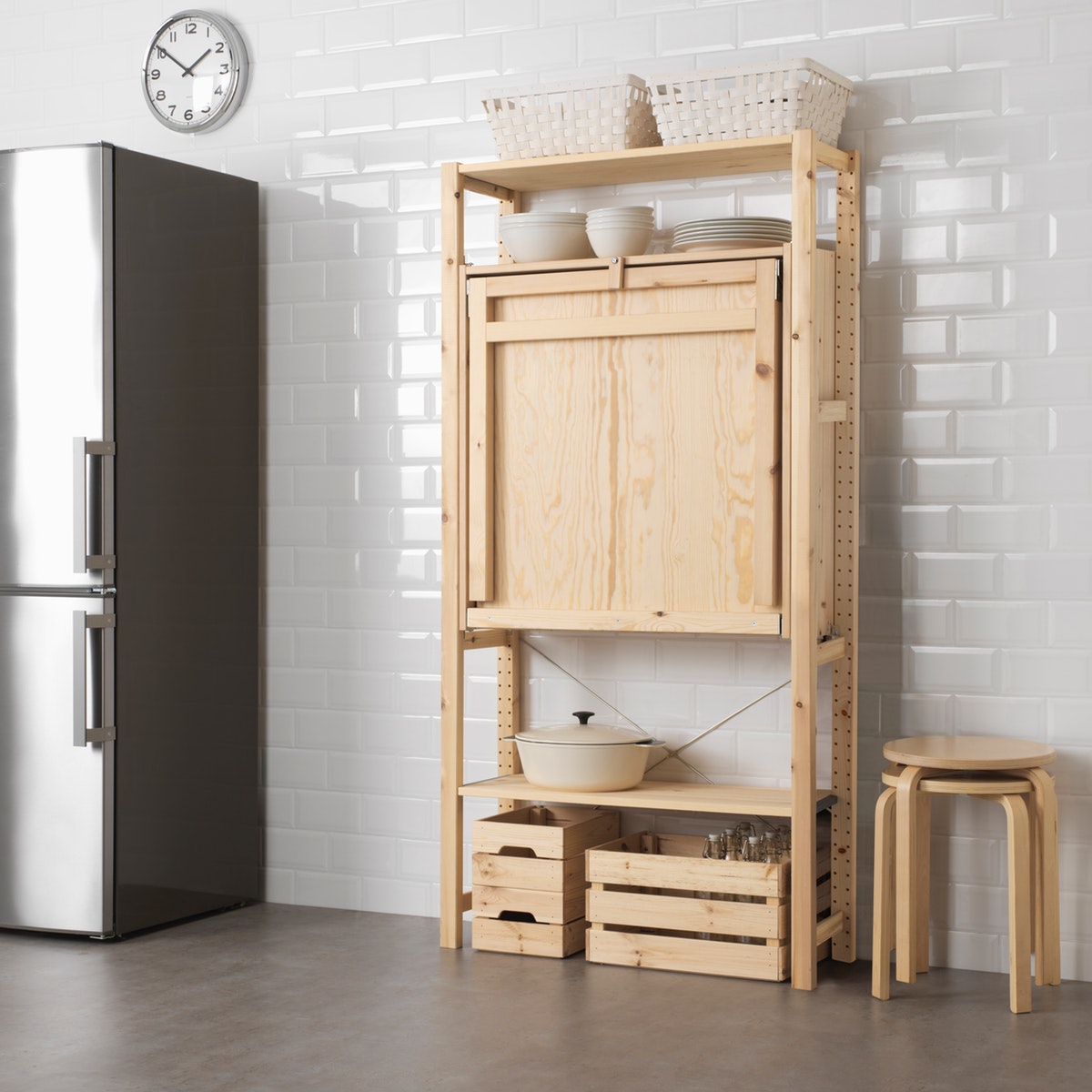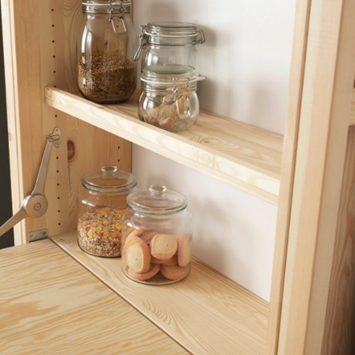 An easy solution if you don't have a lot of space since the foldable table is perfect both as a desk and as a dining table for 2-3 people. On the shelves you have plenty of storage space, and if you want to hide your things just fold up the table.
14. Double-functional towel rack chair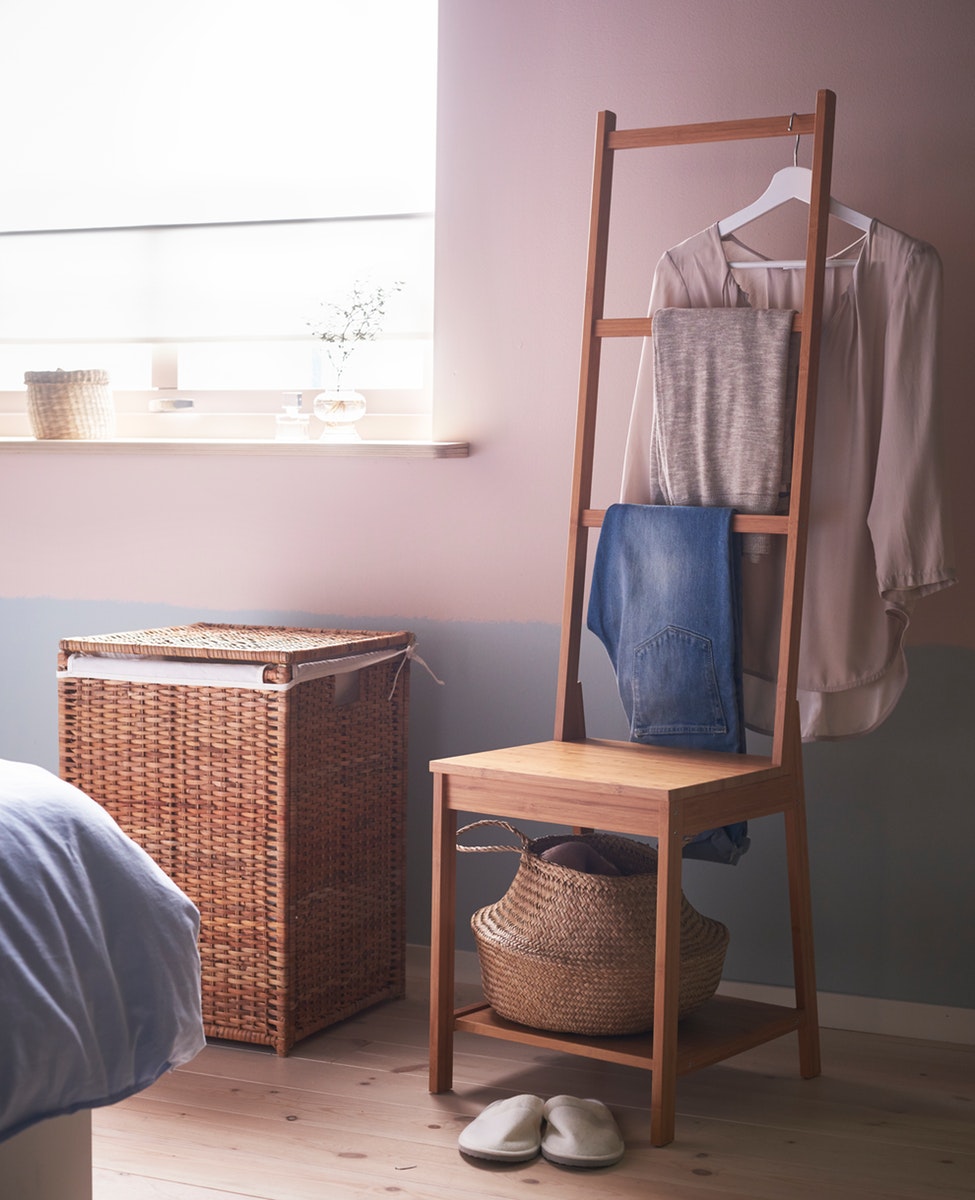 This furniture is intended for small bathrooms because it can help save your limited space. You will get two functions at once, namely a chair to sit and also a rack for hang the towels.
15. Storage combination that adapts to your children's need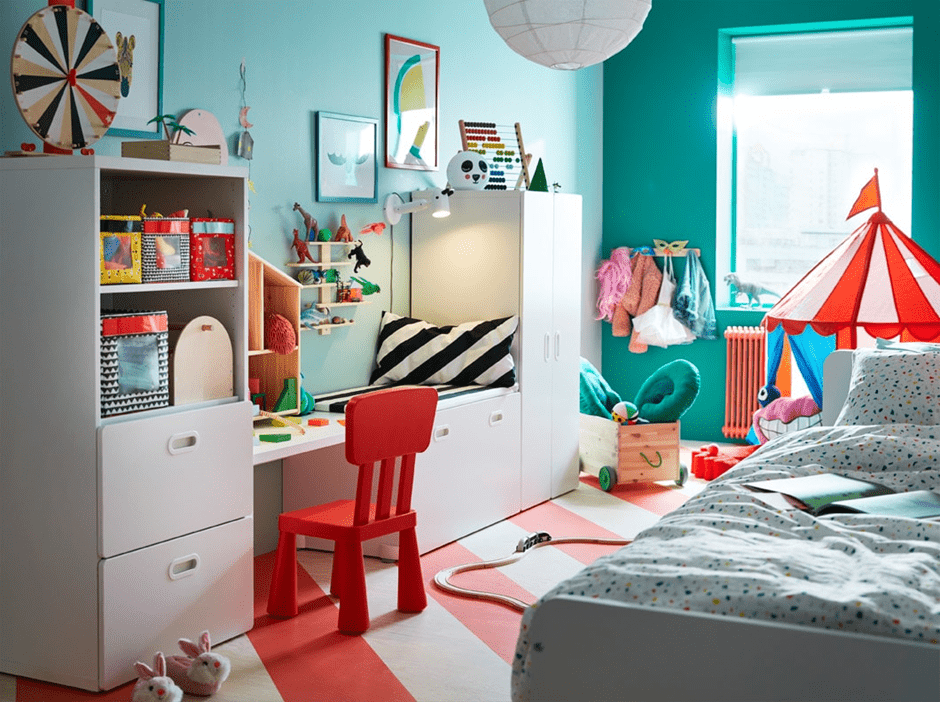 This solution is made to fit the height and motoric skills of your child since it enables the child to reach and put back toys and clothes on their own. The wardrobe is deep enough to hold adult-sized hangers and has interiors which you can move and adjust based on your child's needs.

In the large box there is plenty of space for large things like soft toys and balls – perfect for tidying up in a flash. The open shelves are perfect for books and collectables, or to display the latest arts and crafts project – and since your child can see them, their desire to play is stimulated.

The doors have soft-closing hinges which make them close softly and quietly – even after a heated argument. Since all fronts have integrated, pre-mounted handles, there are no holes where dust bunnies can get in. Stands steady also on uneven floors since adjustable feet are included.