Every room has an important role, including your bathroom. Although it is often the smallest room at home, your bathroom can be a perfect place for relaxation if you arrange it properly. If you want to refresh your bathroom designs, here are some unique bathroom ideas that can inspire you.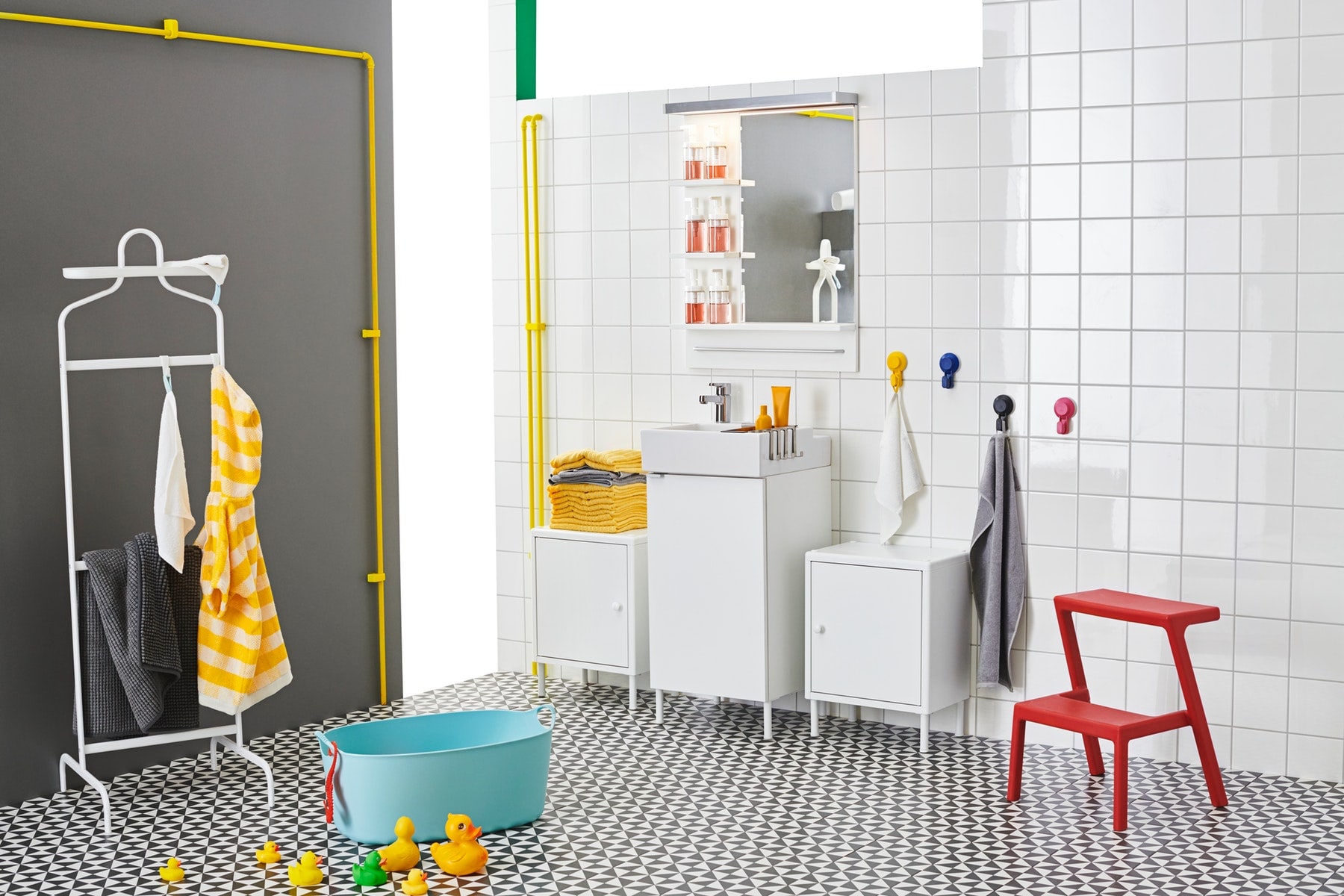 Unique bathroom with bamboo furniture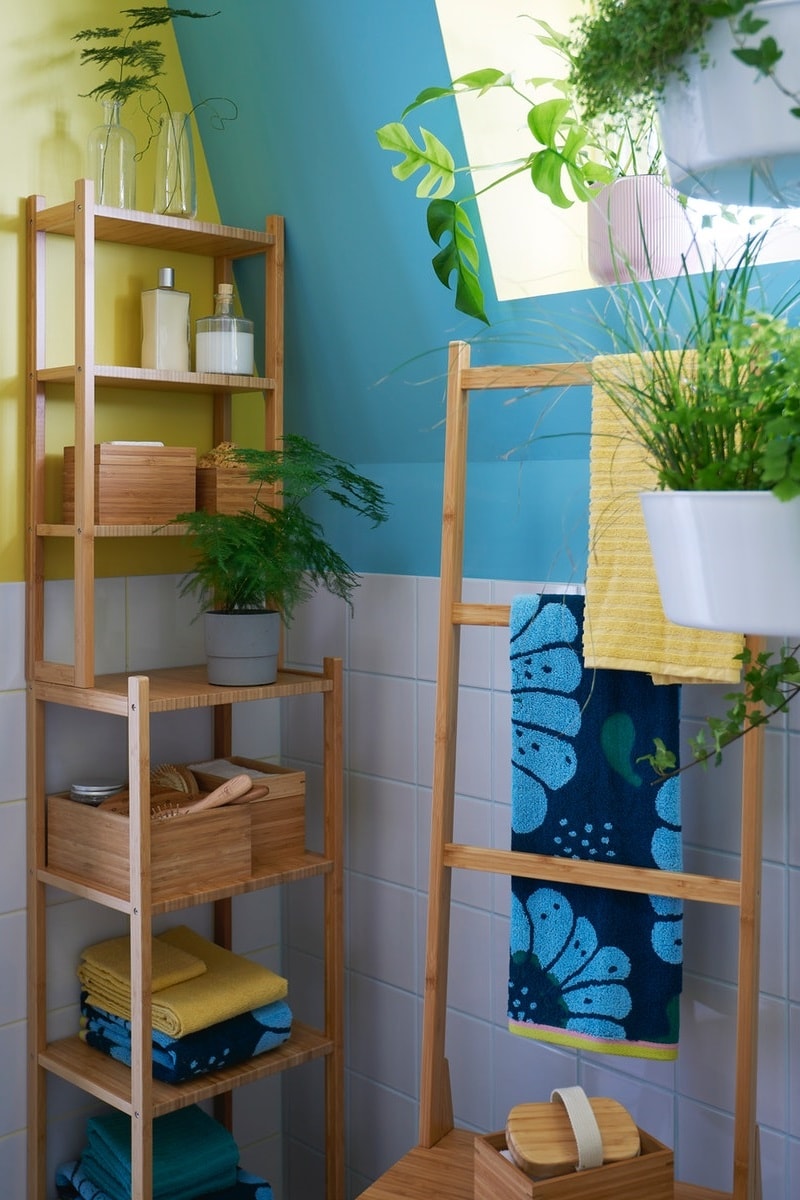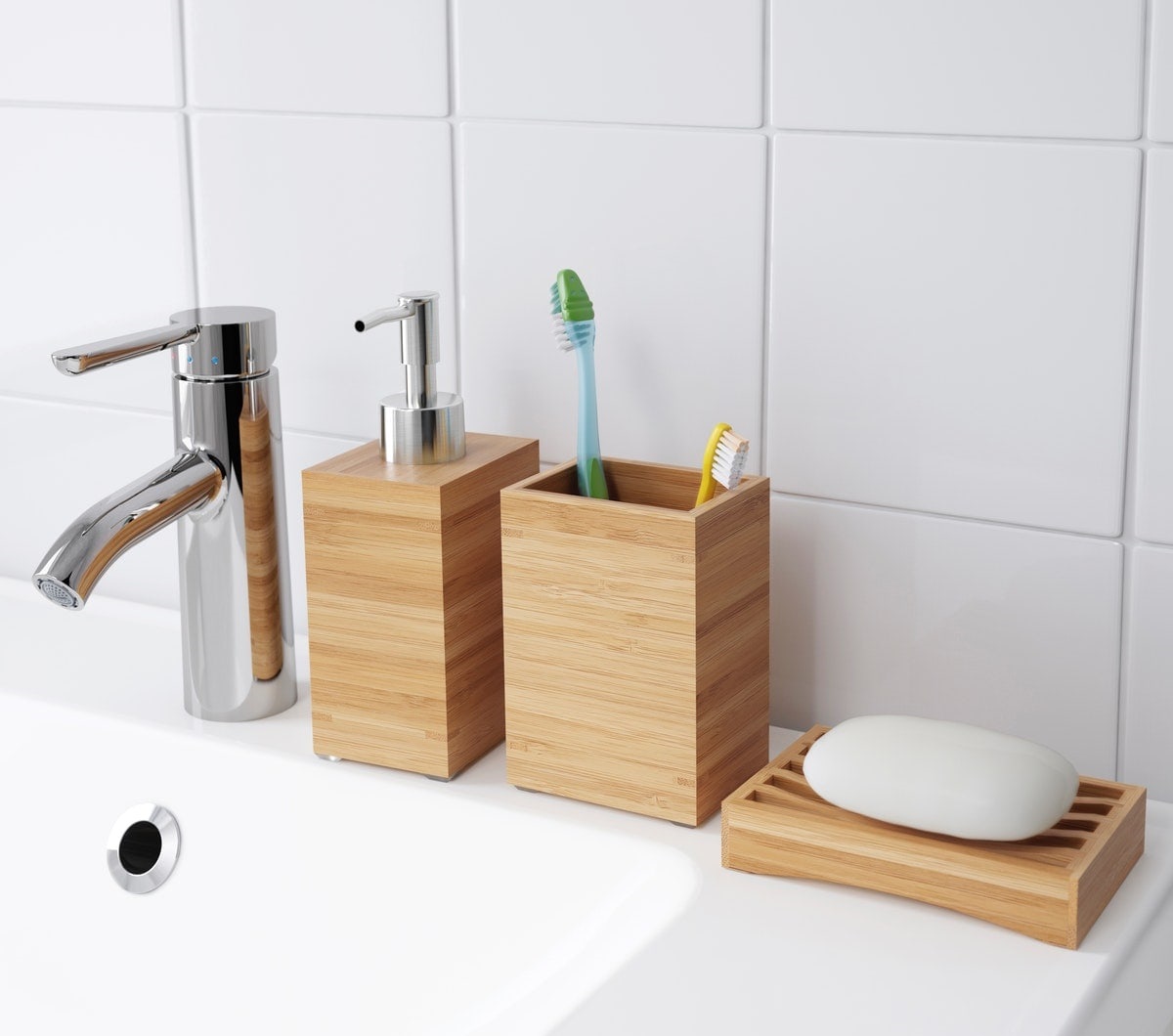 Bring the beauty of bamboo to your bathroom. The natural bamboo wood creates a warm and calm feeling, turning any cold, sterile bathroom into a space where you want to stay. Bamboo shelves, towel hangers and shelf tables will provide a soothing natural atmosphere in your unique bathroom. Besides furniture with bamboo material is also not easily scratched so that its beauty can last a long time.
No more ugly holes or marks are left behind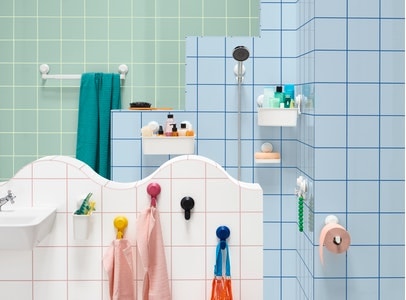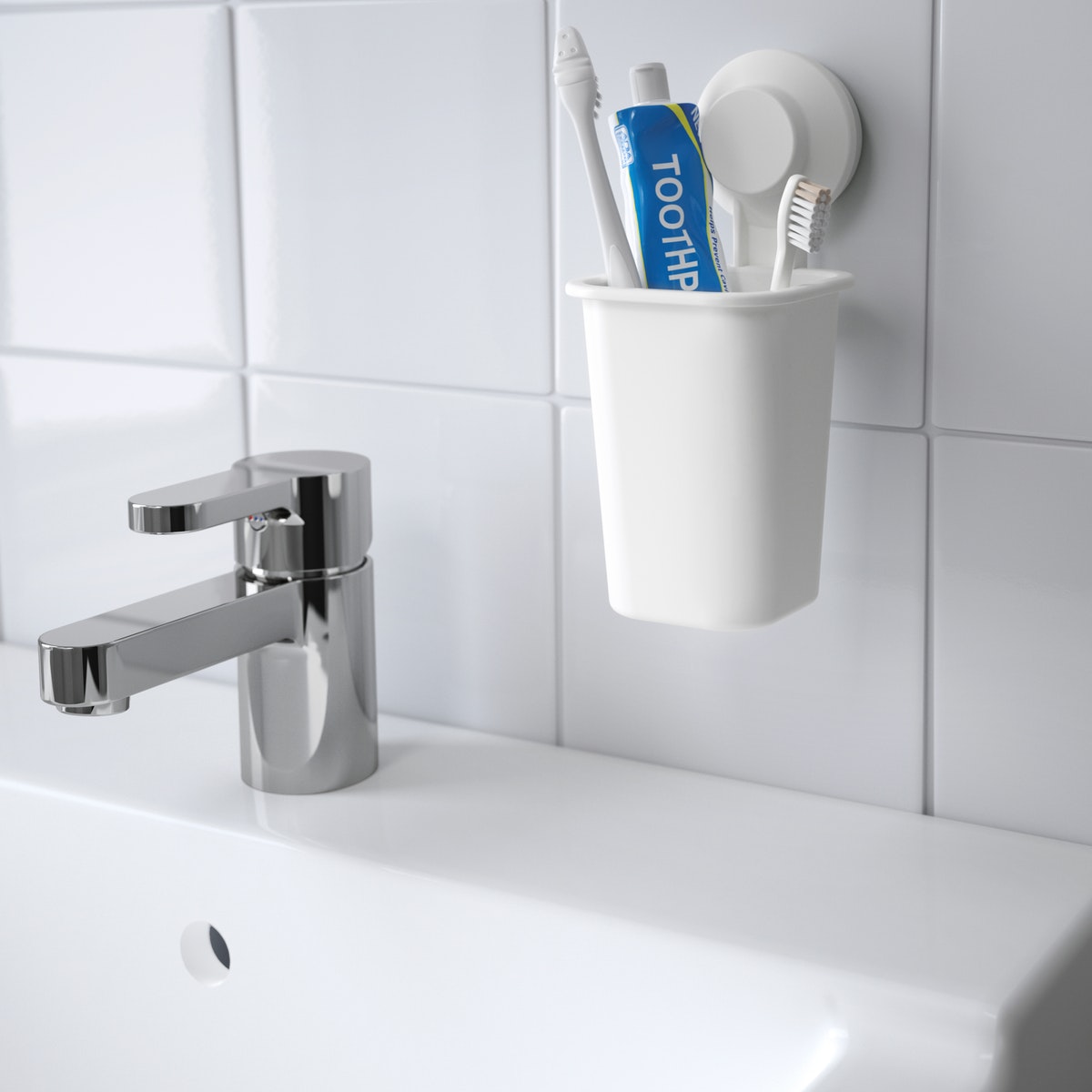 Use wall accessories that are equipped with suction cups so you only need to stick it firmly to the surface of the tile or bathroom glass that has been moistened before. These wall accessories are easy to install and remove so you can refresh your bathroom whenever you want.
Natural light to refresh your bathroom atmosphere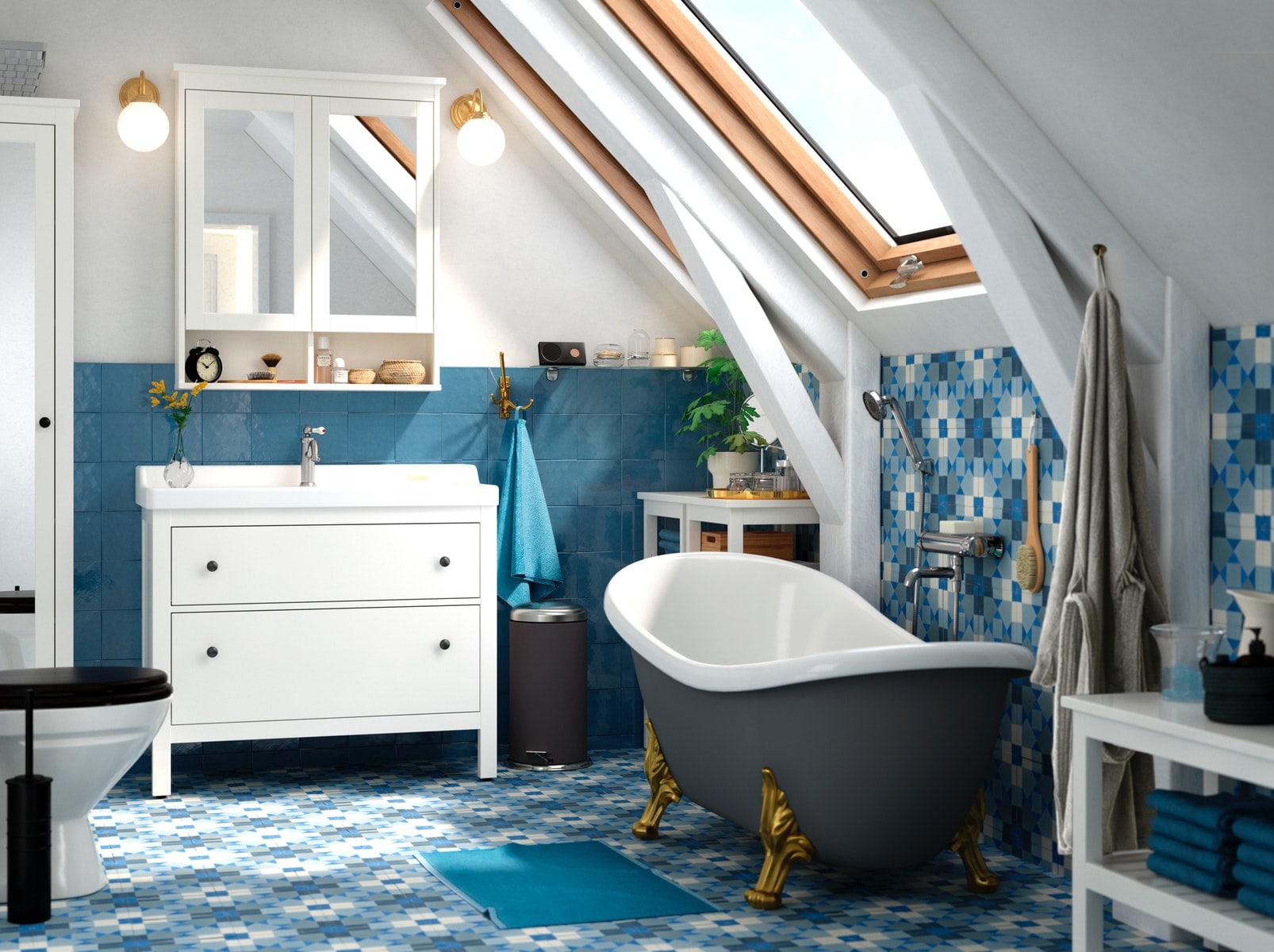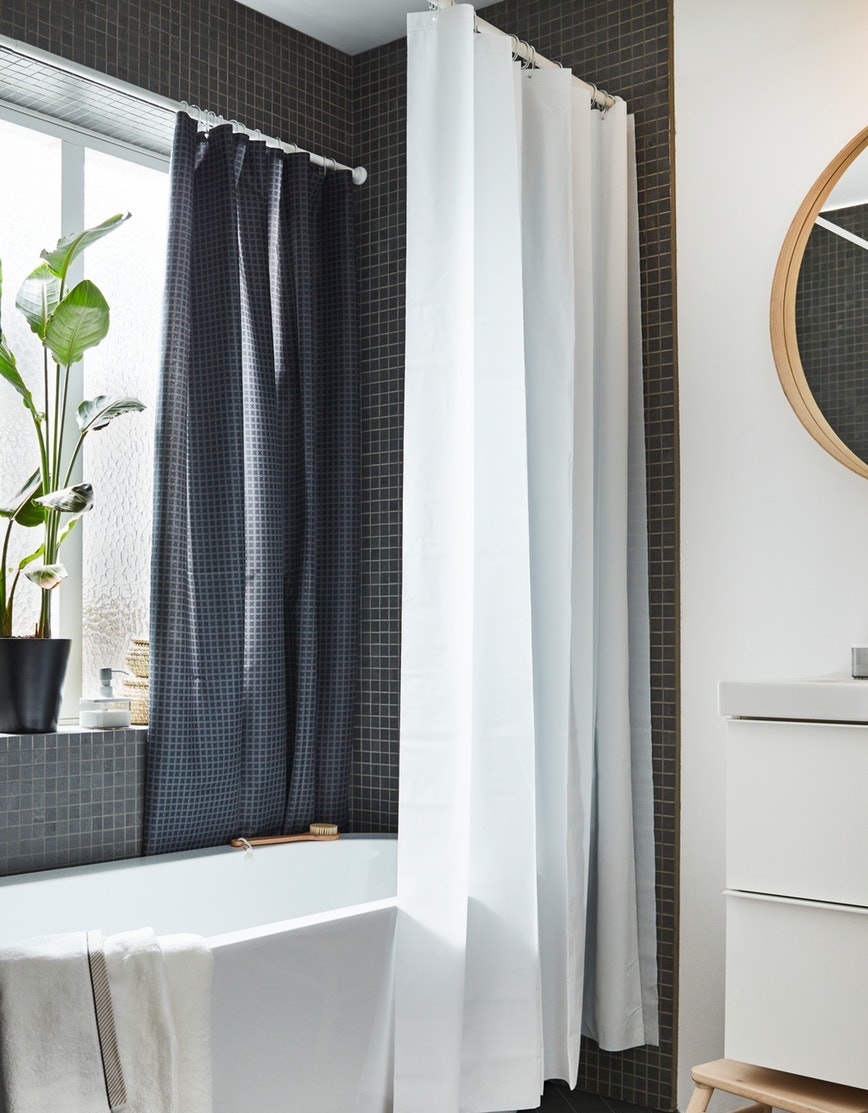 A bright bathroom makes you more energized in the morning. For that reason, why not make a wider window in your bathroom. If you have a bathroom upstairs, you can use the skylight concept to get natural lighting in the bathroom. Not only makes the bathroom feel fresher, skylight design also helps you to save energy.

If you feel uncomfortable with the concept of a large window in the bathroom but still want natural lighting, add curtains so that you can enjoy the sunlight and privacy at once. But make sure you don't use a translucent curtain so that sunlight can still enter the bathroom even if you close the curtain.
A perfect bathroom for kids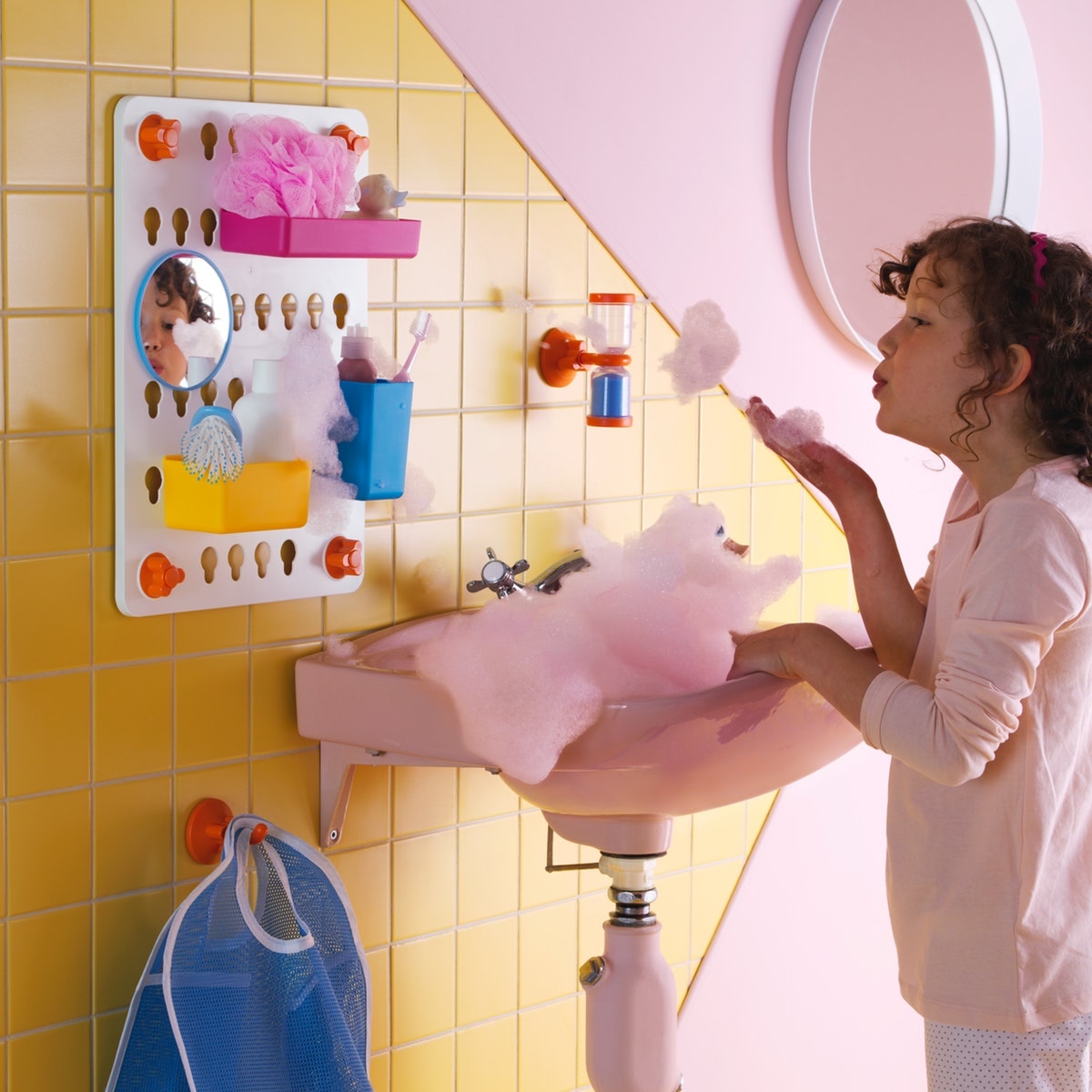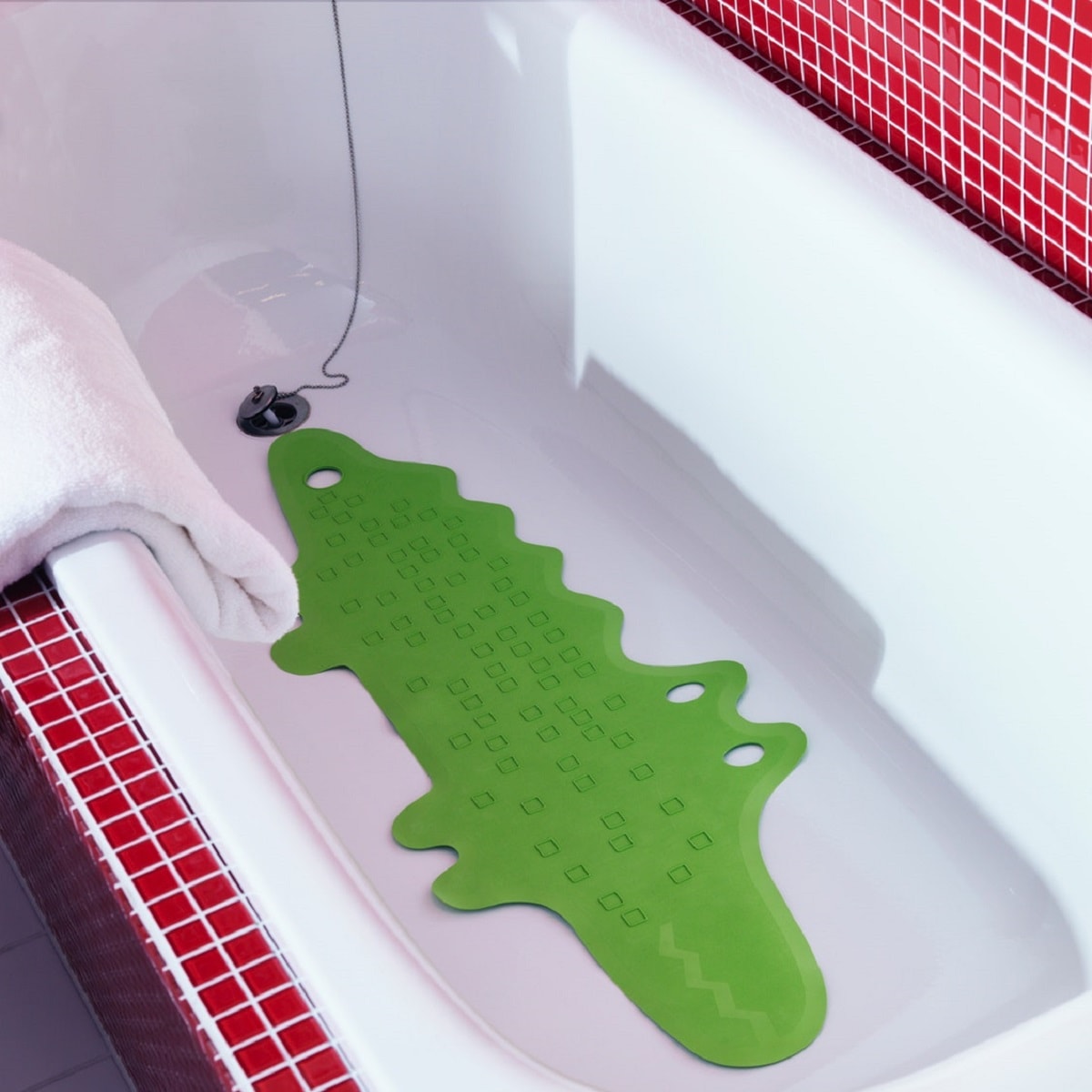 As a parent, you will understand the difficulty of teaching kids to clean themselves. Therefore it is very important to create a unique bathroom that is fun for them. Bath equipment is colorful and has an attractive shape that certainly makes your child more excited to learn to take shower and brush their own teeth.
Plants for natural ambience in bathroom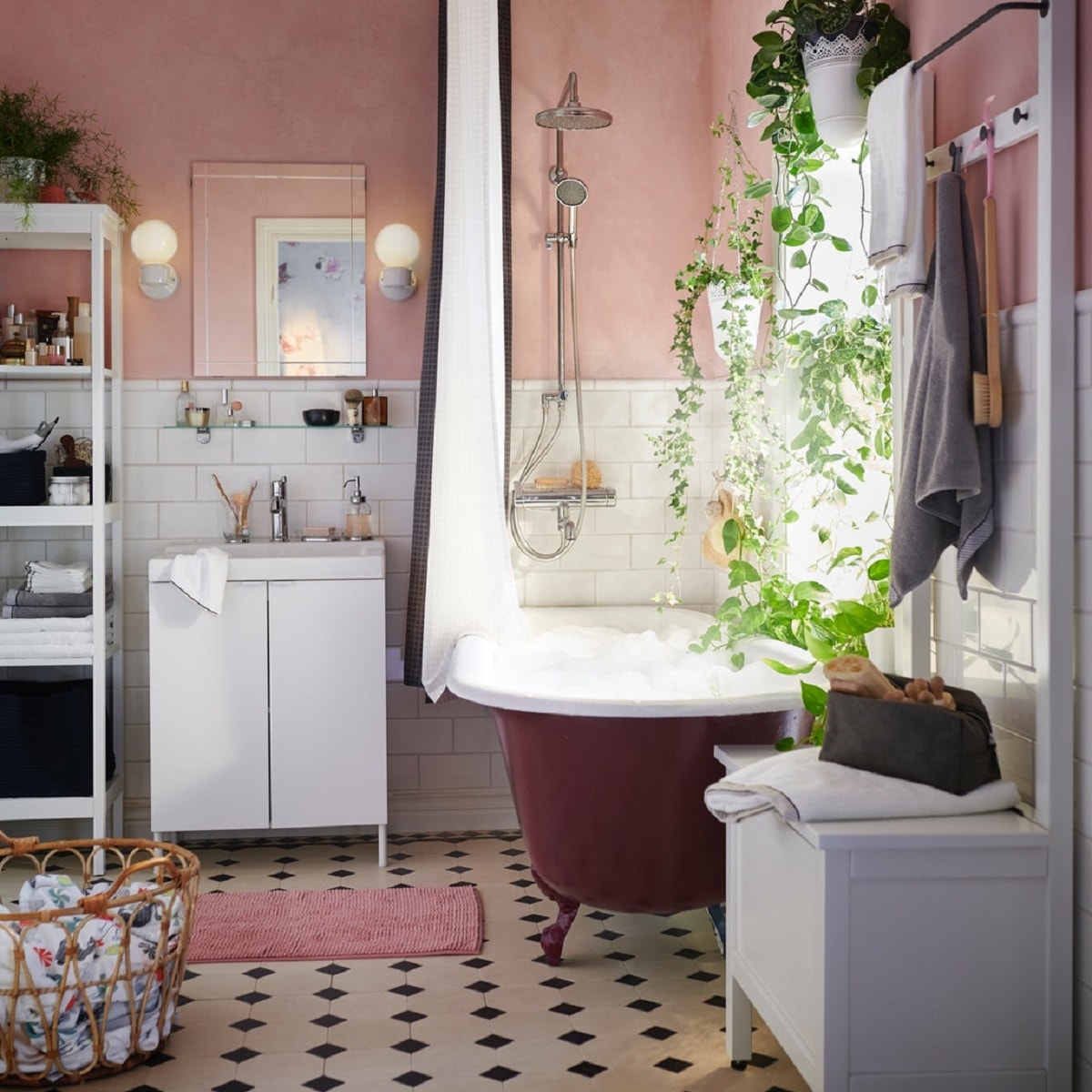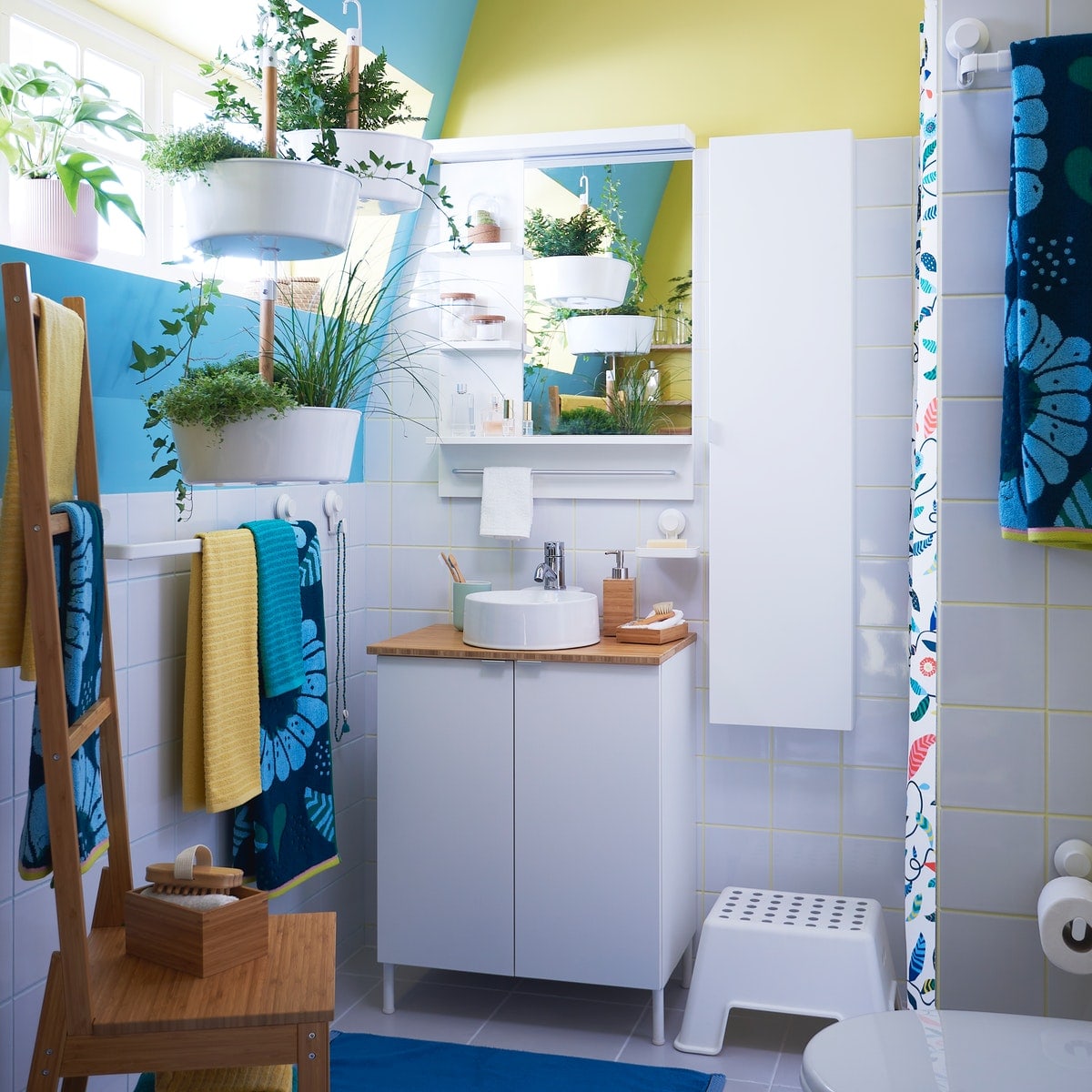 One of the decorations that can be a complement to your bathroom is plants. Both natural and artificial, plants always give a fresh impression in a room. Place the plants near the bathroom window using hanging pots, or you can place them on a shelf cupboard. For those of you who use natural plants, don't forget to water them so the plants always look fresh.
Make the most of your small bathroom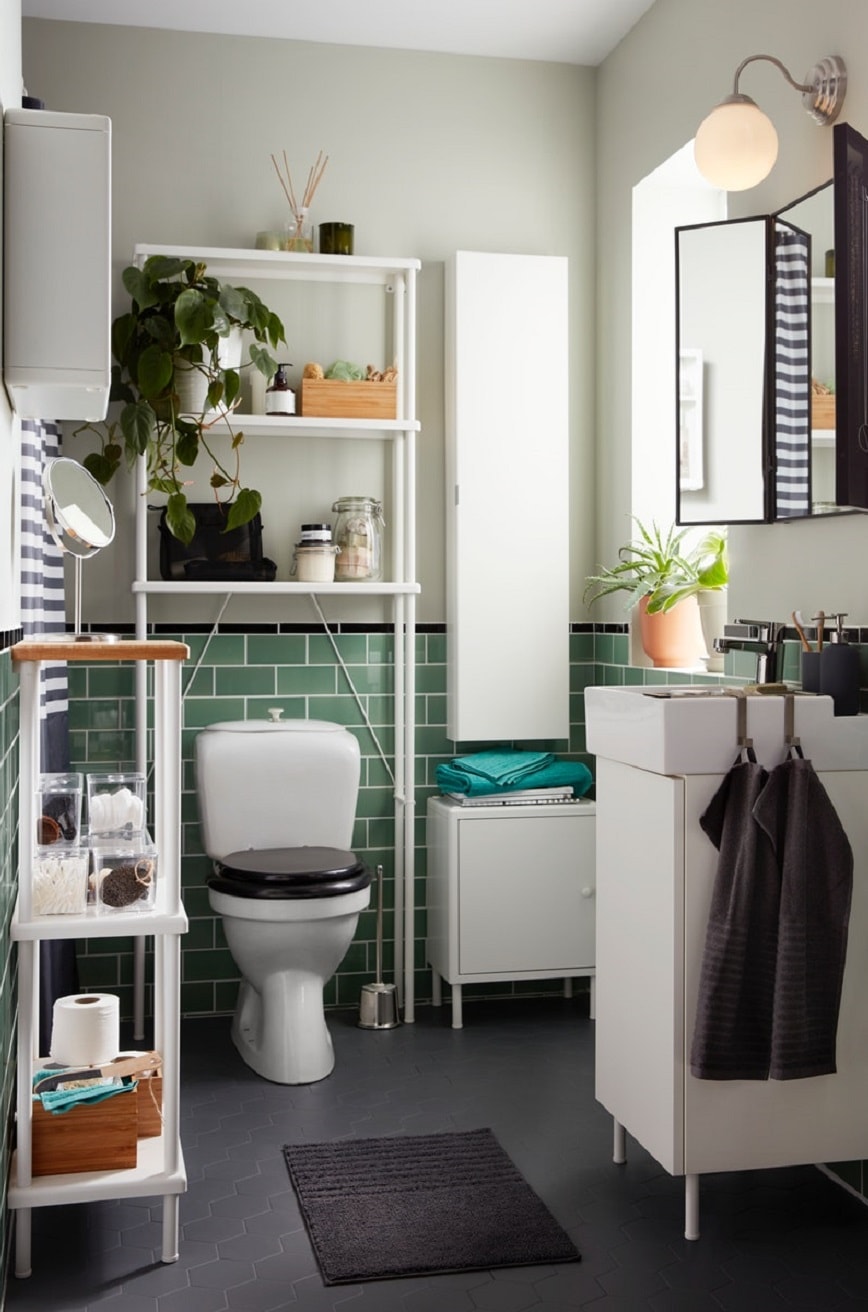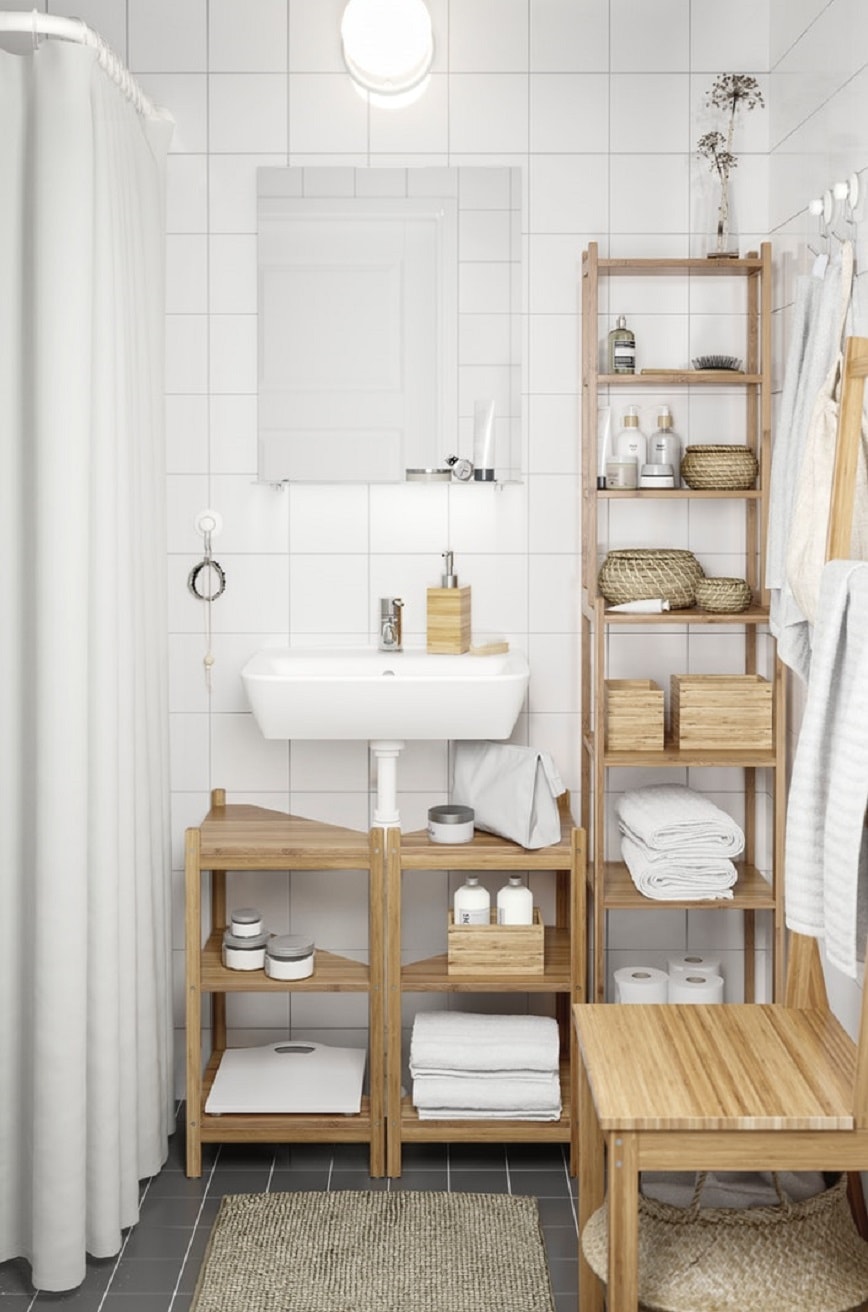 Limited space is not a barrier to designing a unique bathroom. With the right furniture and settings, you can make the narrow bathroom feels comfortable. One of the tricks is by placing a shelf cabinet above the toilet to put hand towels, toiletries, or decoration. You can also use a tall and slim storage furniture that can save space.
Double sink for morning rush hours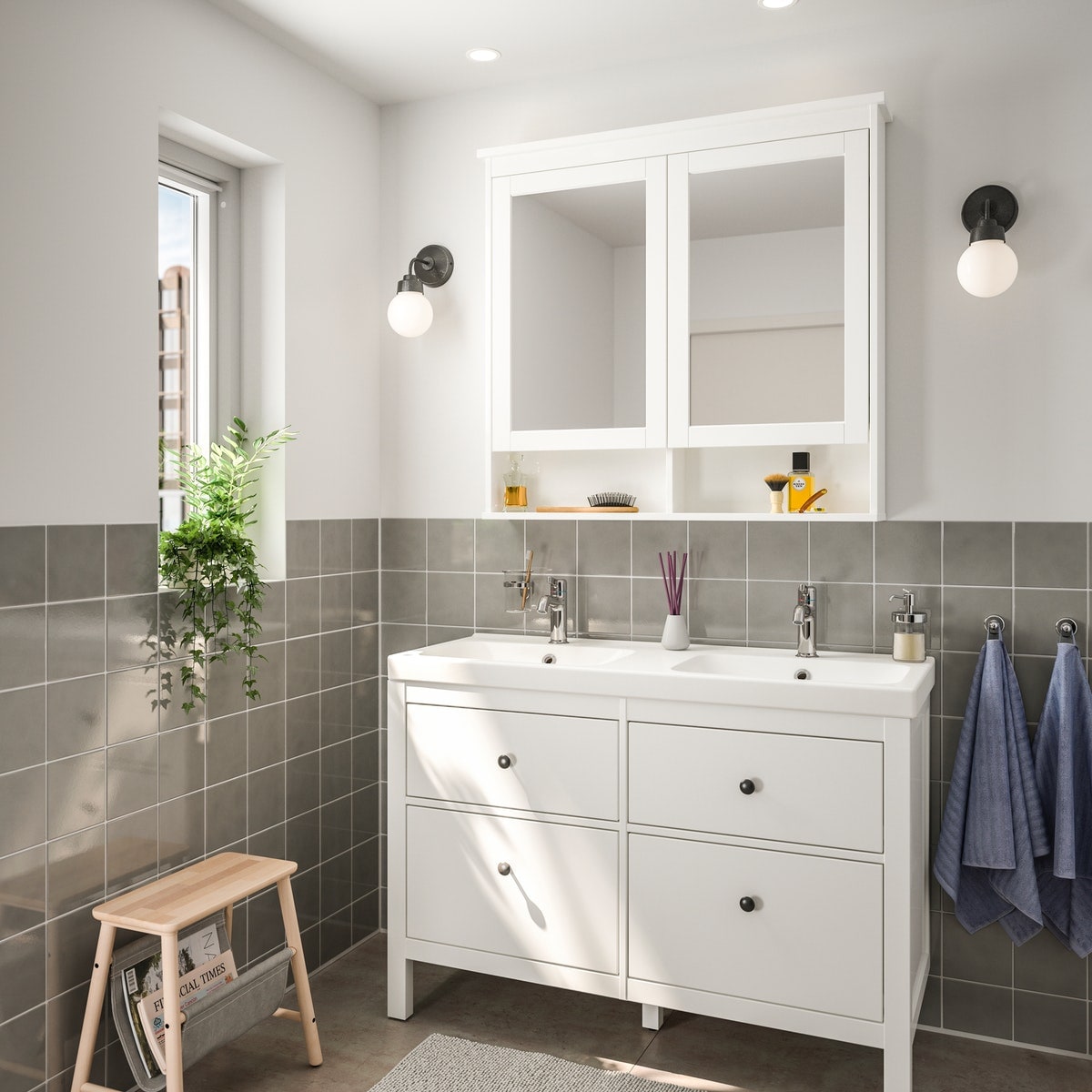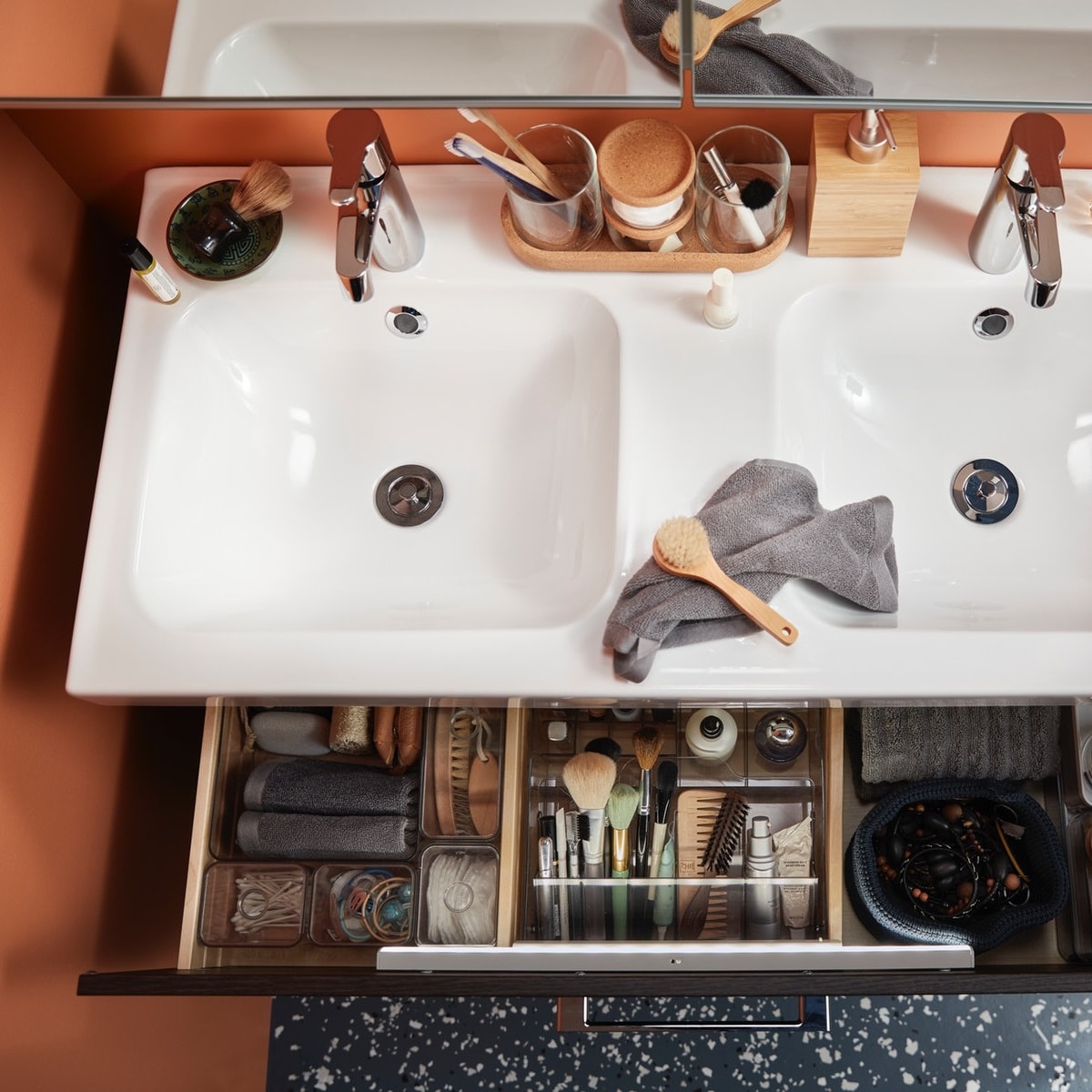 Bathroom is one of the busiest room in the morning. Bathing, brushing teeth to applying skin care products, many activities we do in this room. So your bathroom must not only look beautiful but also be efficient. To speed up your morning and family routine, a double sink can be the perfect solution. With a double sink, you can wash your face calmly without being interrupted by your child who wants to brush his teeth - no more queues, morning routine becomes more comfortable.
Easier to find, more beautiful to look at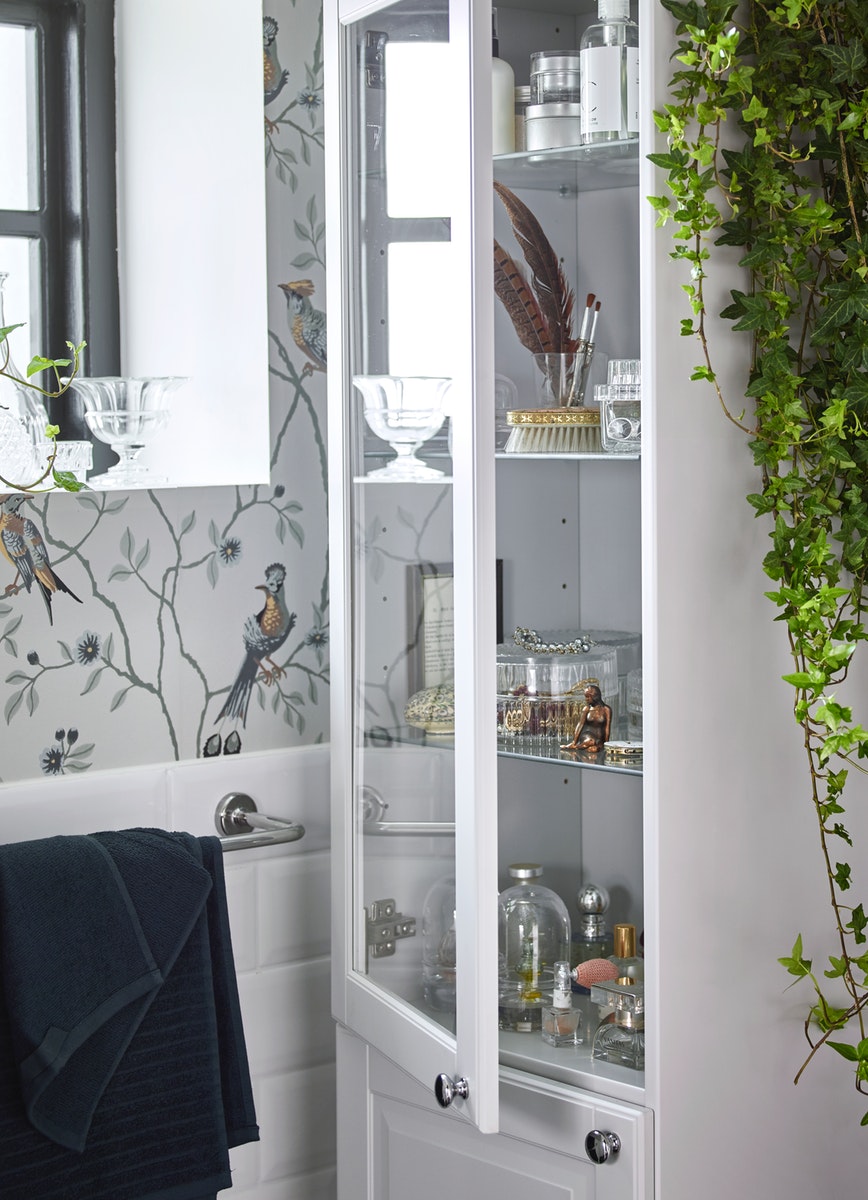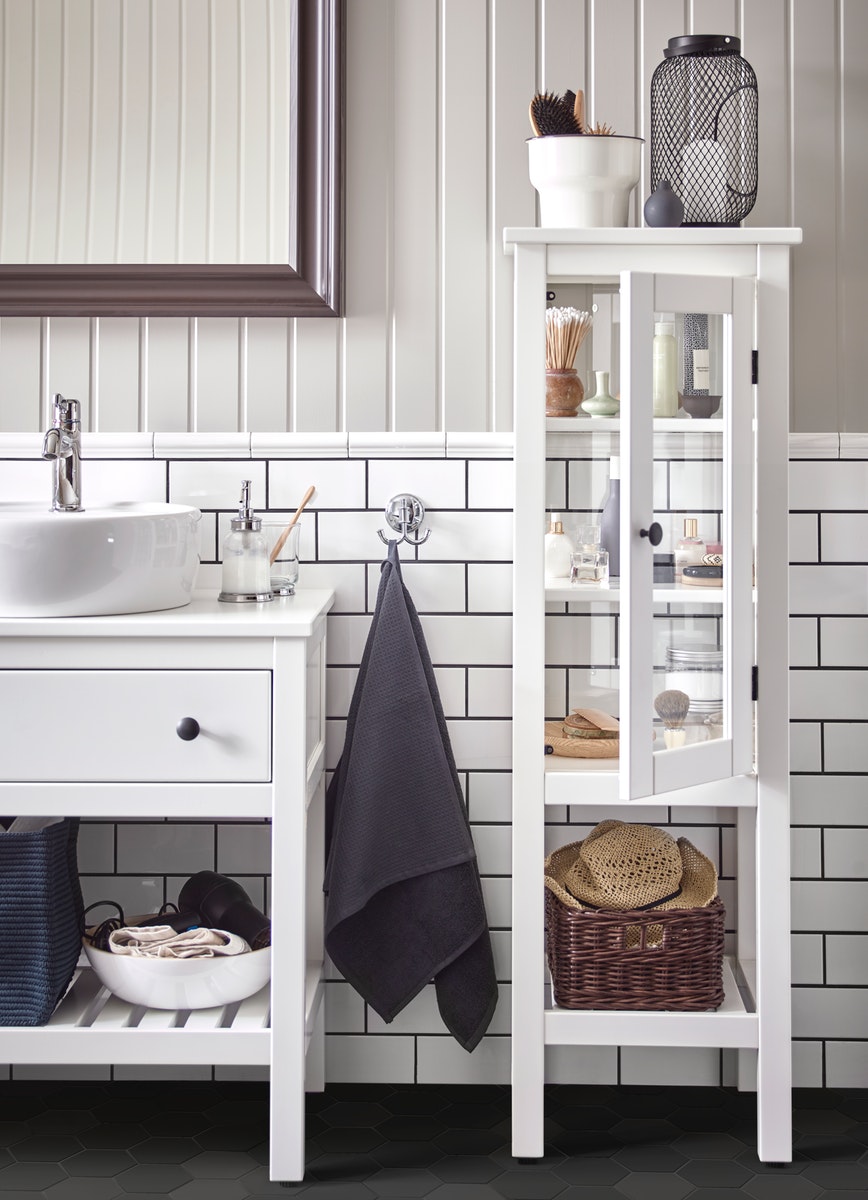 The idea of putting a glass cabinet in the bathroom does sound a little strange. But why not try it? Not only turn your bathroom look more beautiful, the glass cabinet will make it easier for you to find the equipment you need. Besides toiletries, you can also place your favorite perfume collection, makeup collections and even favorite displays.
A divider to keep the sink area dry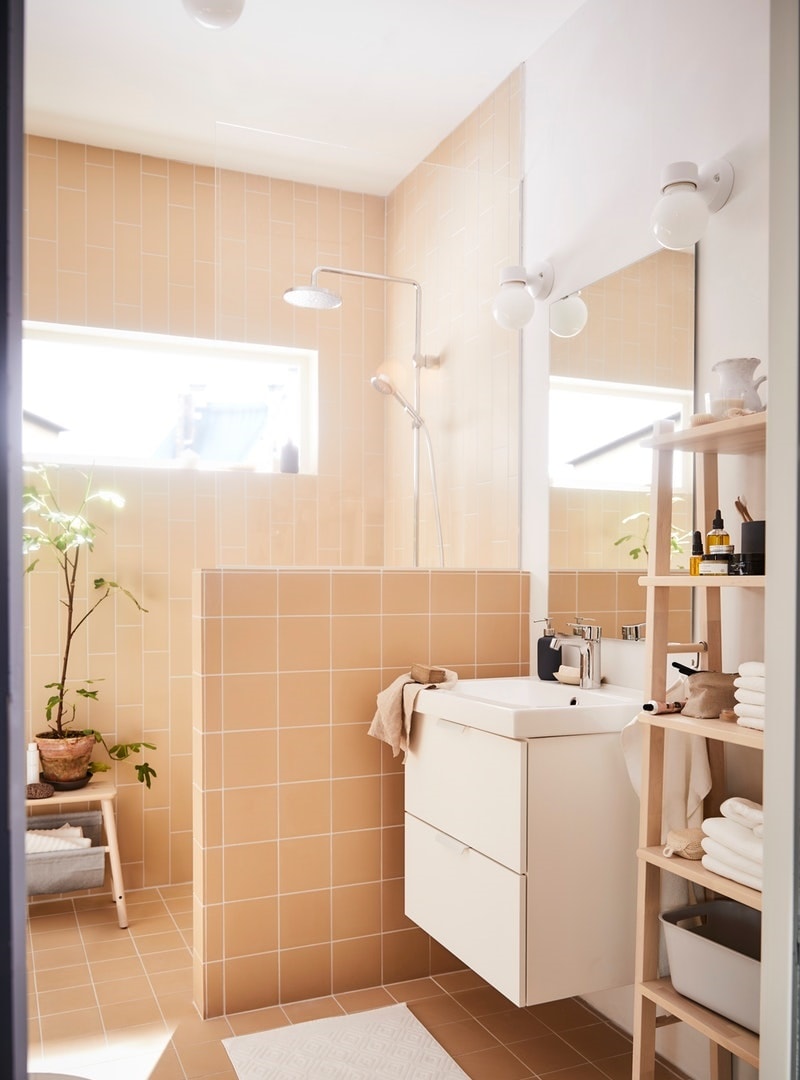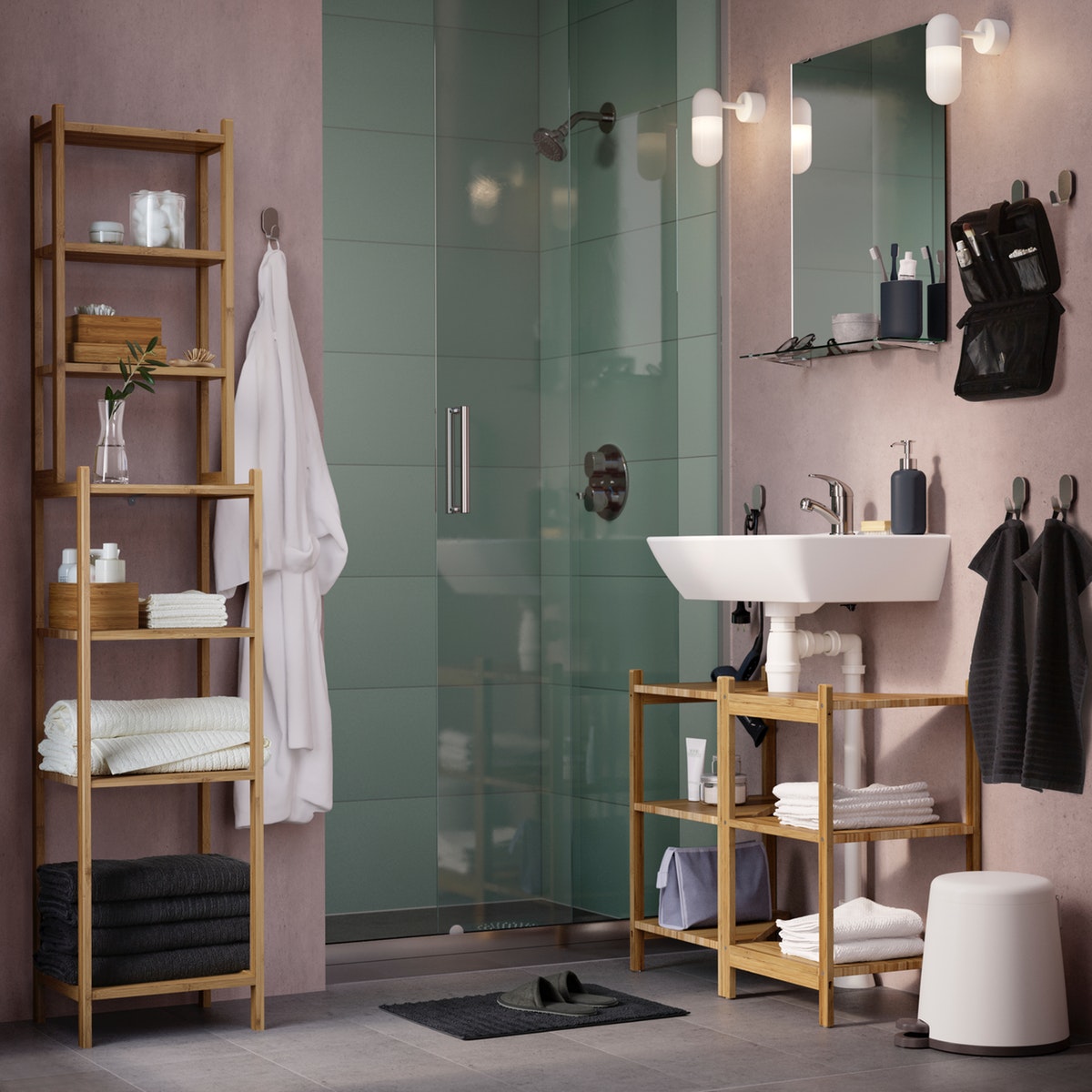 The wet sink area is indeed very uncomfortable, therefore the presence of a divider is needed in your bathroom. You can use a shower curtain, but this method is not very effective because the water will still seep into the sink area through the gap at the bottom of the curtain. Therefore creating a divider wall between the shower and sink area is the best way to keep the sink area dry.
When the bathroom and laundry room become one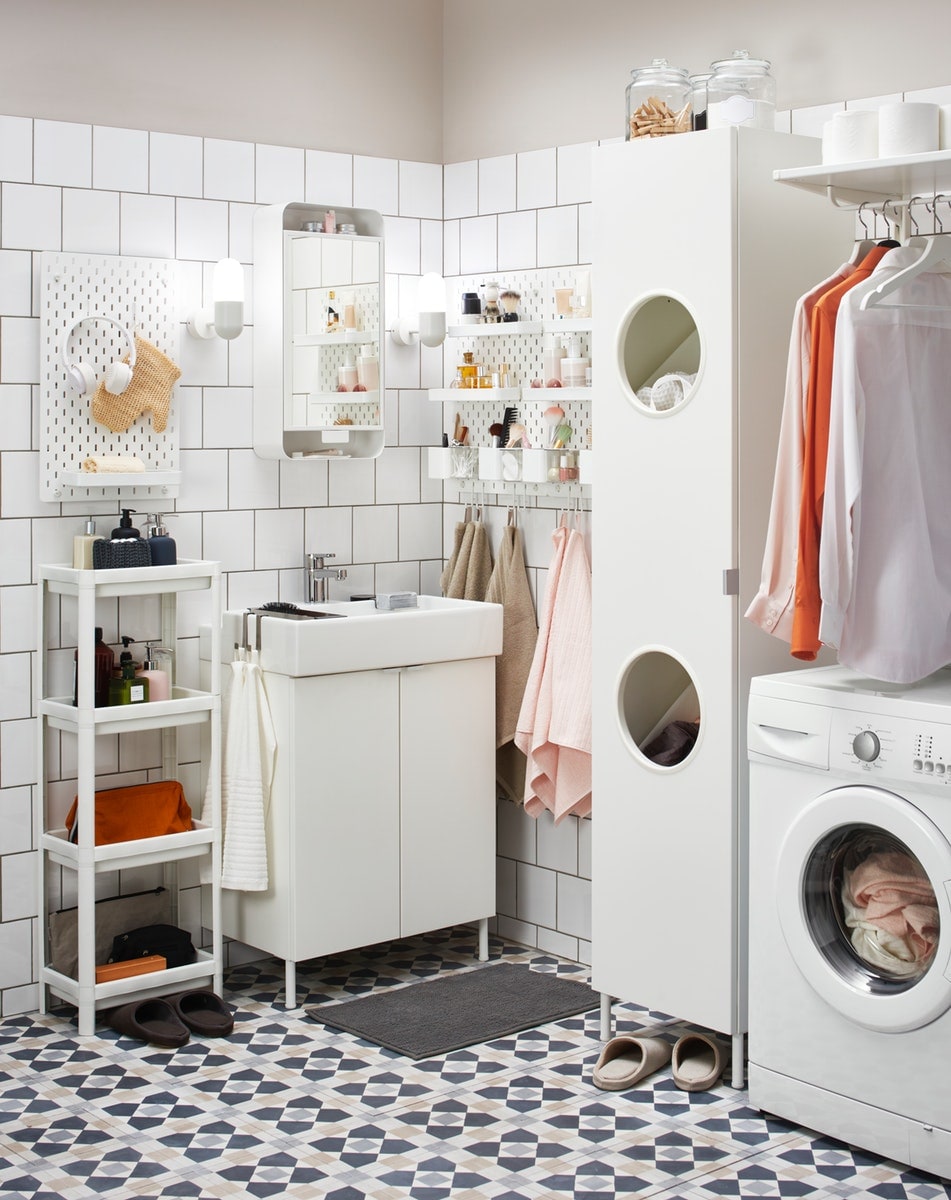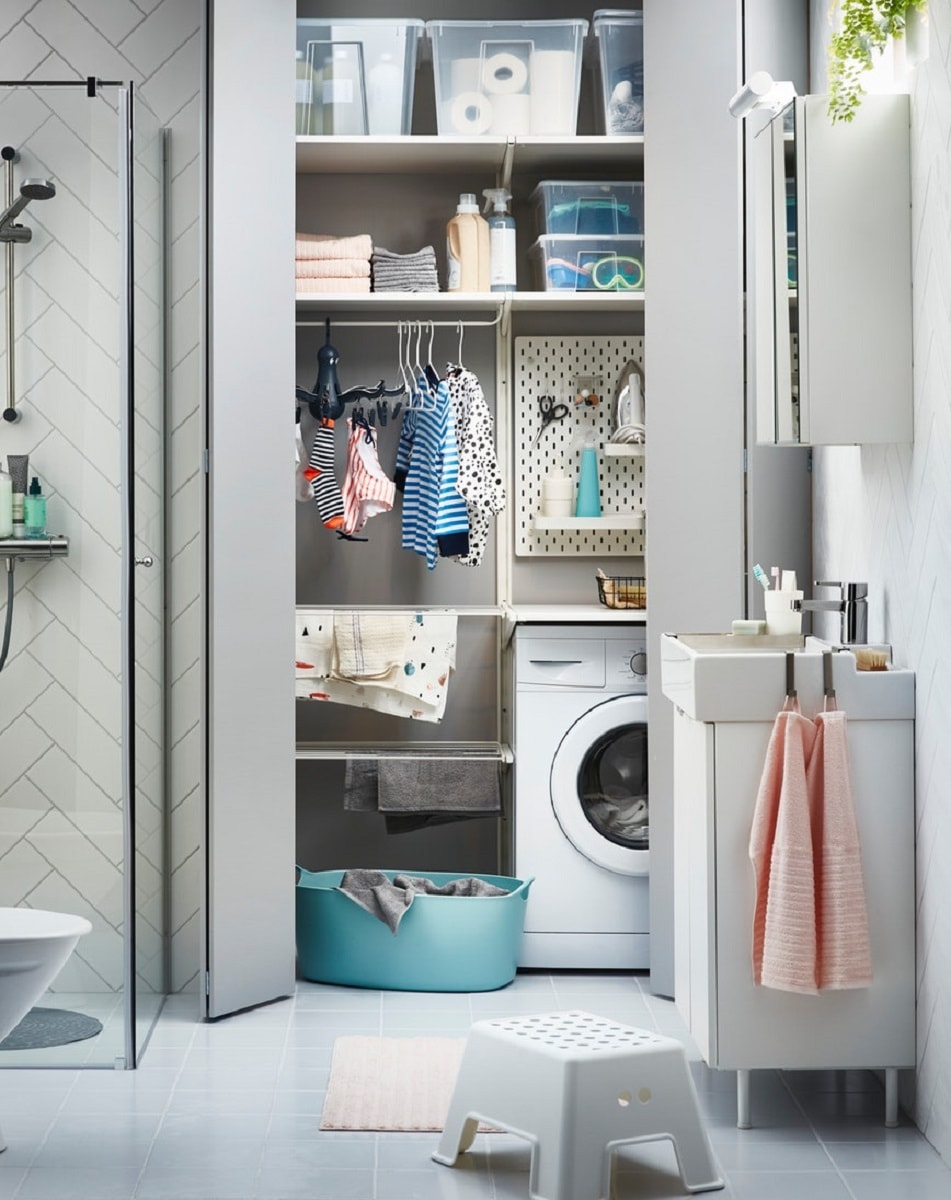 When your space is limited, the idea of combining a bathroom and laundry room can be tried. Use storage accessories that can arrange toiletries and laundry to keep it looking neat. You can use shelves with hangers for your washed clothes and baskets for putting dirty clothes.

If you are afraid that the bathroom will look messy and full, you can install two doors to hide the laundry area. So when you want to enjoy a relaxing time in the bathroom, you can close the door so you won't have to be reminded of the clothes.


We believe that creativity is always inspiring, and we are proud to be a part of your home decorating creations. However, modifying IKEA products so they can no longer be used for their original purpose means your commercial guarantees will be lost.
Made by
Writer: Anita