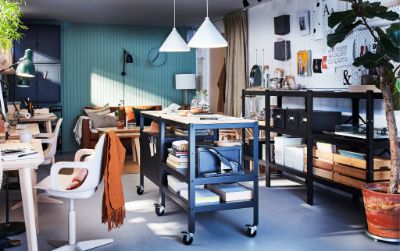 Create a stylish and functional space to work in at home thanks to flexible furniture, customised lighting and comfortable seating where you, your co-workers and clients can create magic together.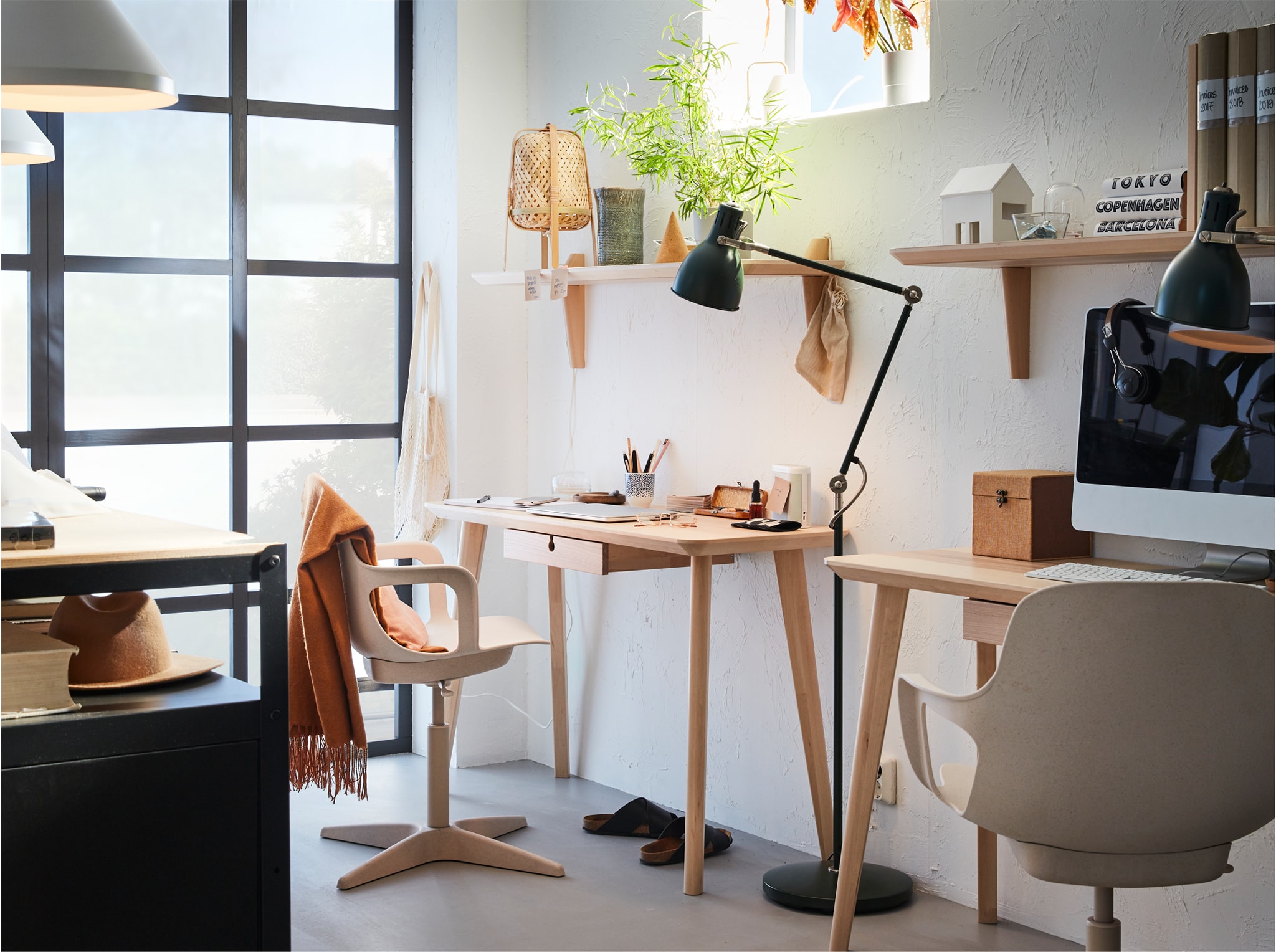 LISABO is a sturdy desk with a timeless design that blends beautifully with any style. Pair it up with functional lighting and a comfortable swivel chair to create an enjoyable workspace.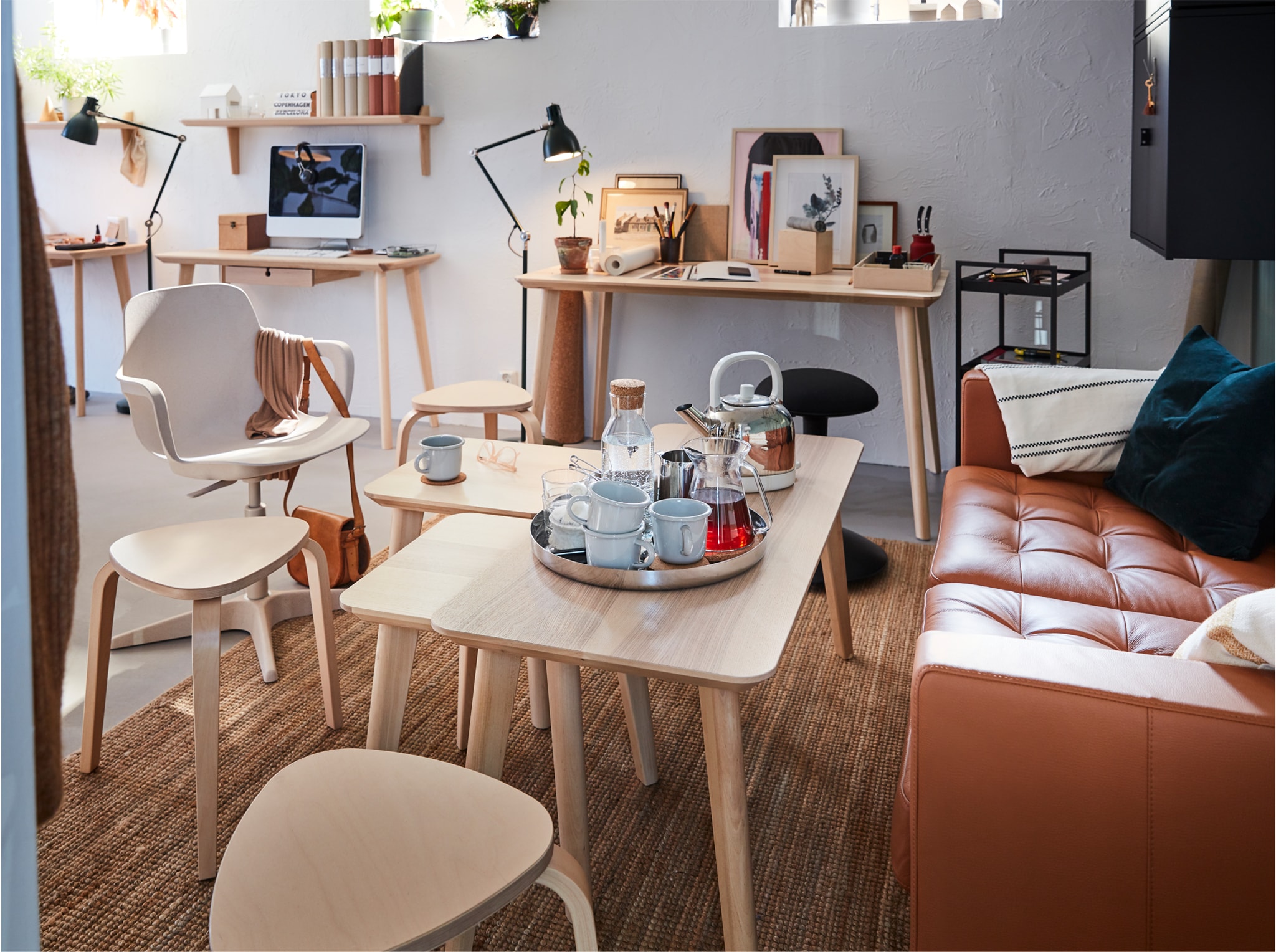 Create a cosy and size-adjustable space for your guests and clients with the help of LISABO side tables and KYRRE stools. Place the side tables under your coffee table and stack the stools when the break or meeting is over.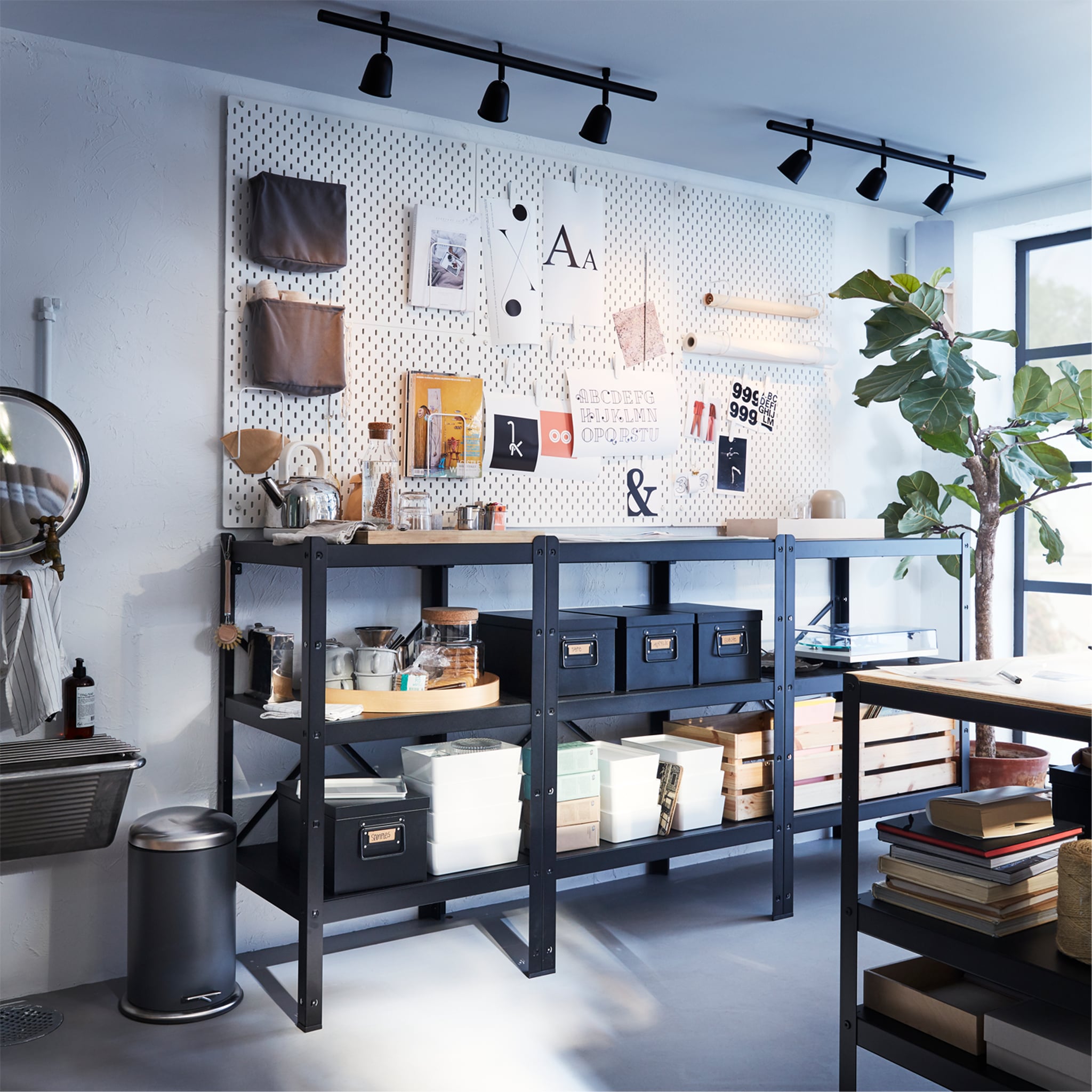 Working from home makes you realise how much storage space you actually need for your things. The combination of pegboards and a large shelving unit gives you generous space where you can organise it all.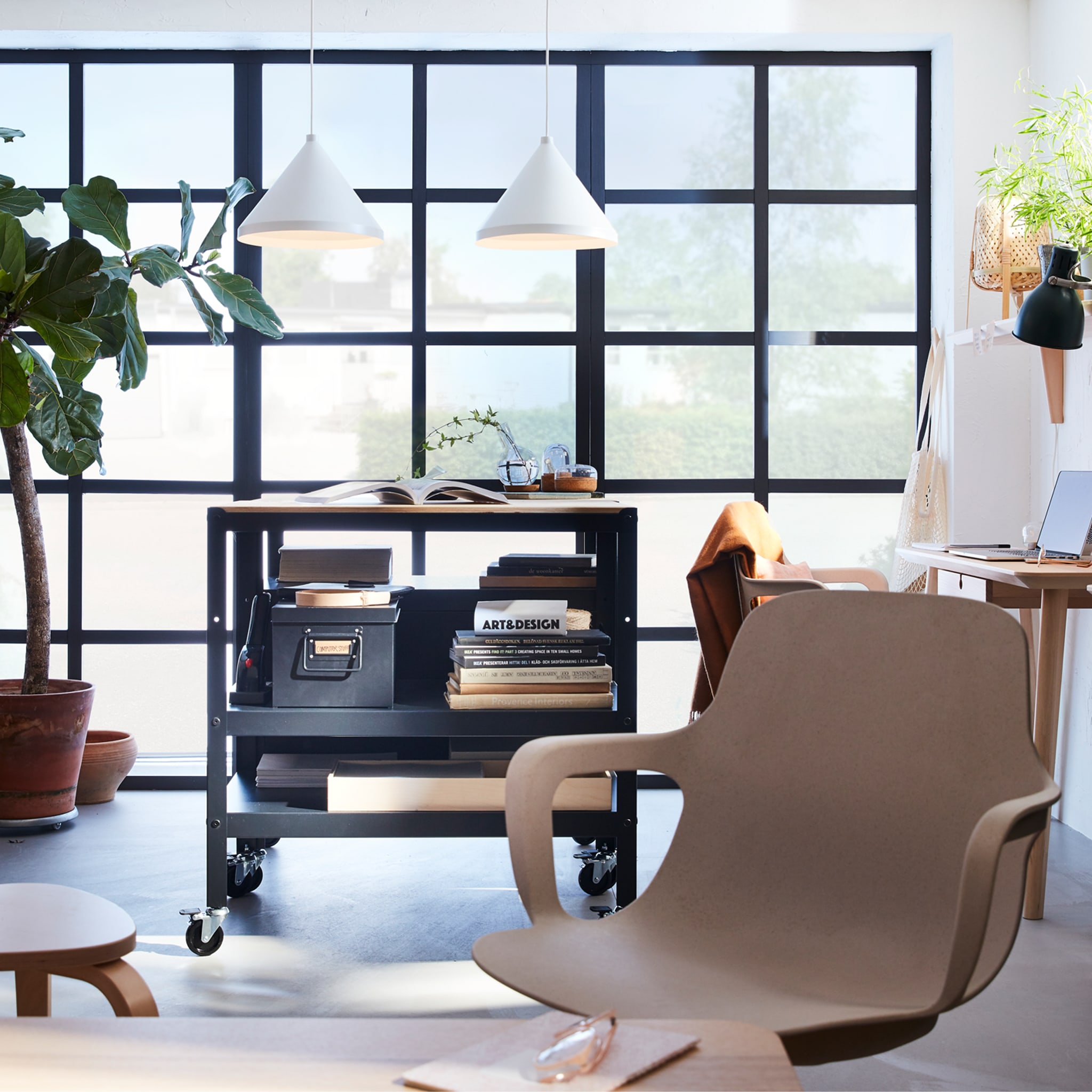 Storage on castors makes it easy to adapt and rearrange your workspace throughout the day, and BROR trolley can carry heavy weights to wherever you want to sit and work.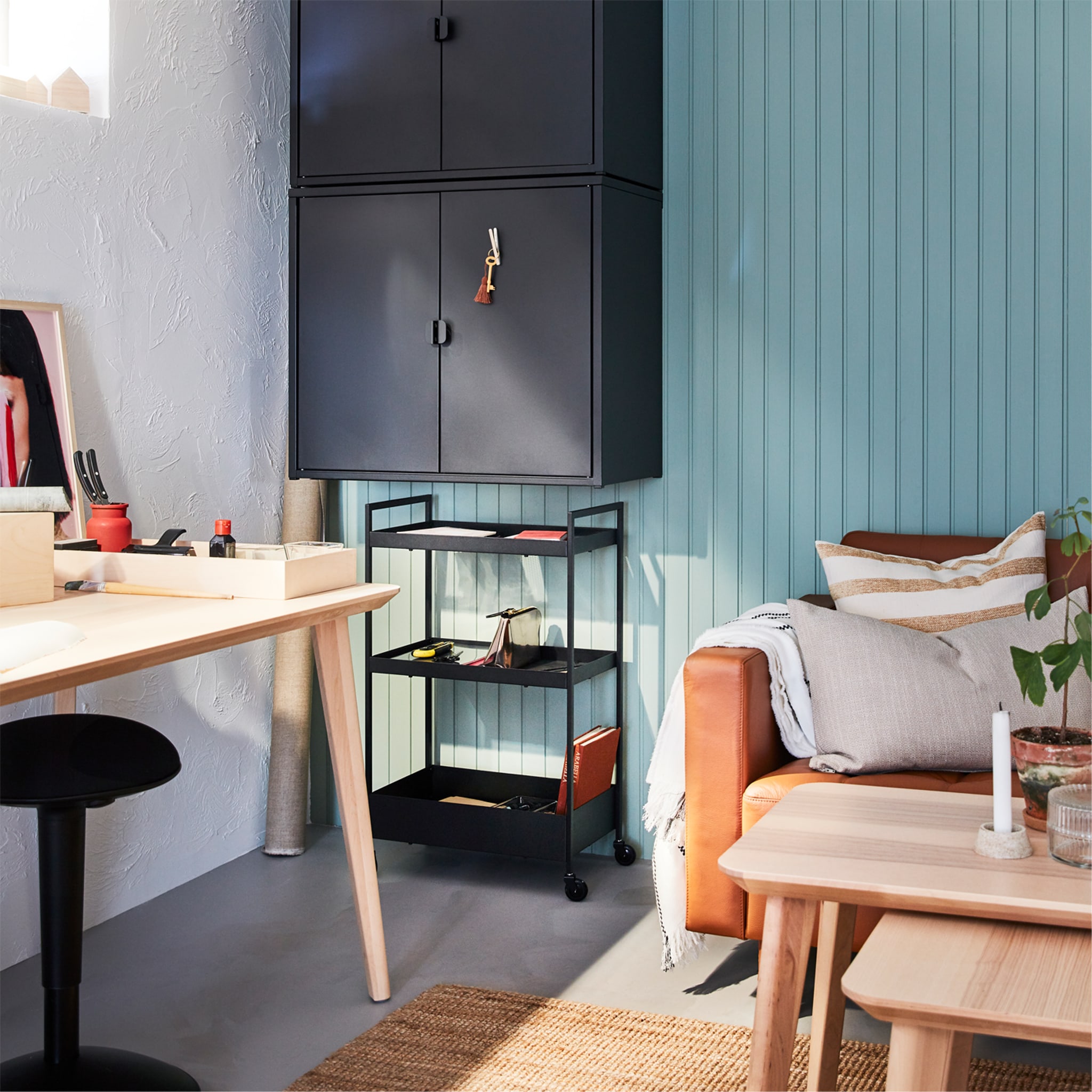 Large wall-mounted cabinets can hold lots of work supplies, but two hands can't carry that much. Use a trolley and say goodbye to time-consuming back-and-forth walks to your work desk at home!