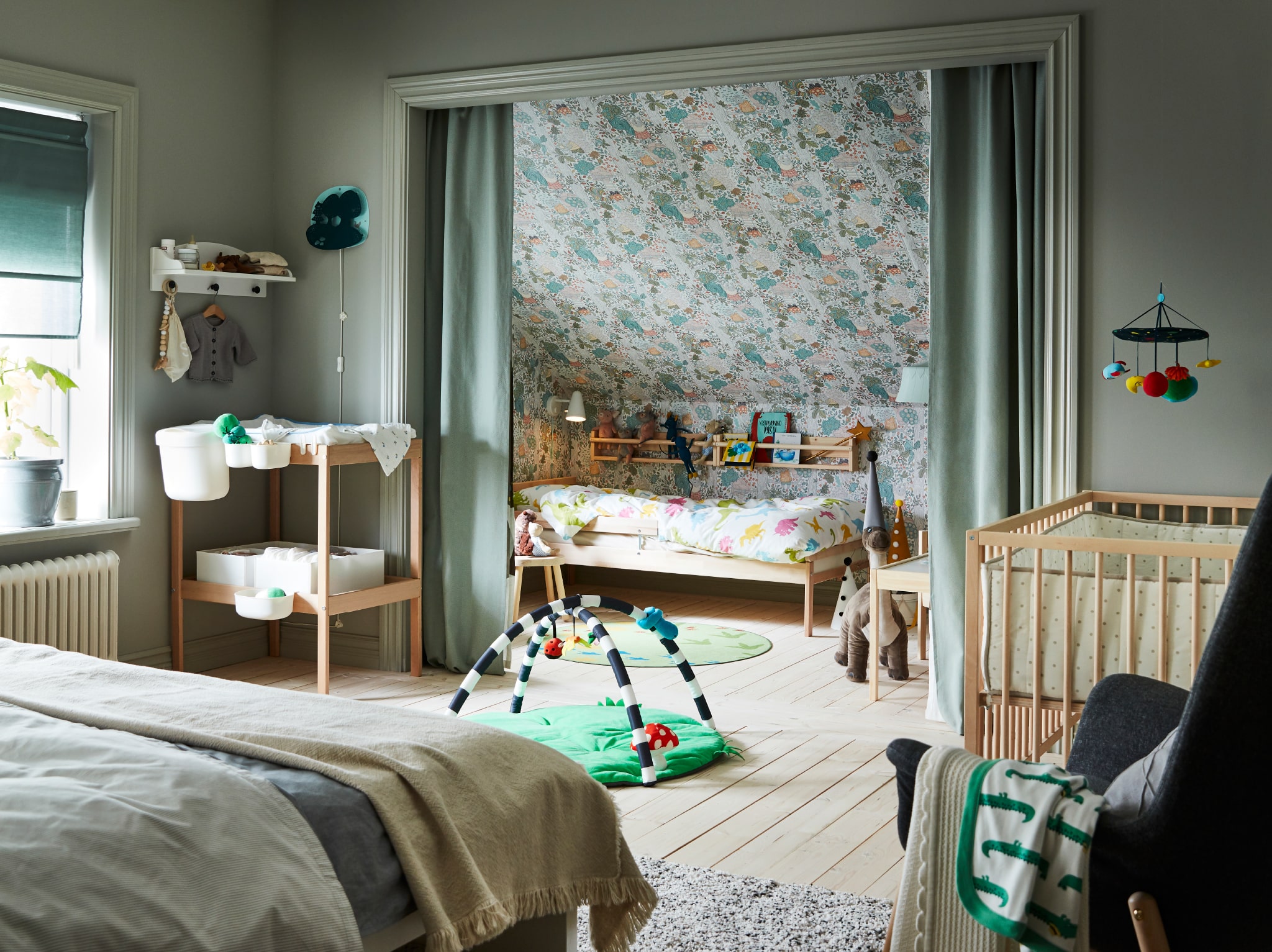 Night-time needs and requirements shift when a newborn joins the gang, but what doesn't change is the size of your home. Here's how to make room for the whole family while keeping things harmonic and coordinated: the affordable SNIGLAR series matches both your needs and each other!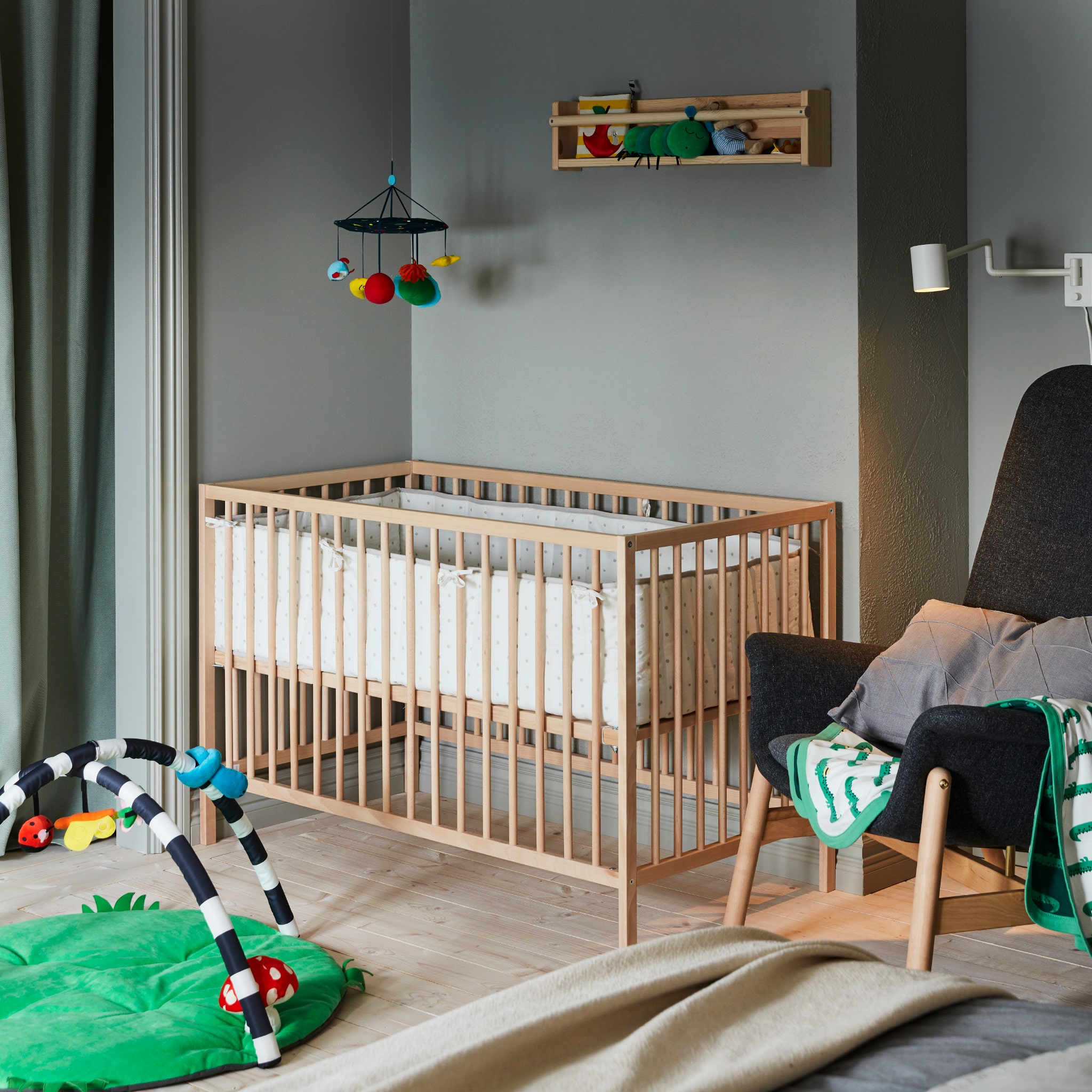 Your baby likely sleeps a lot, yet requires care and monitoring at all hours. A cot near your own bed minimises response time. Keeping the base in its upper position – be sure to lower it before your child can sit up – simplifies lifting your baby in and out.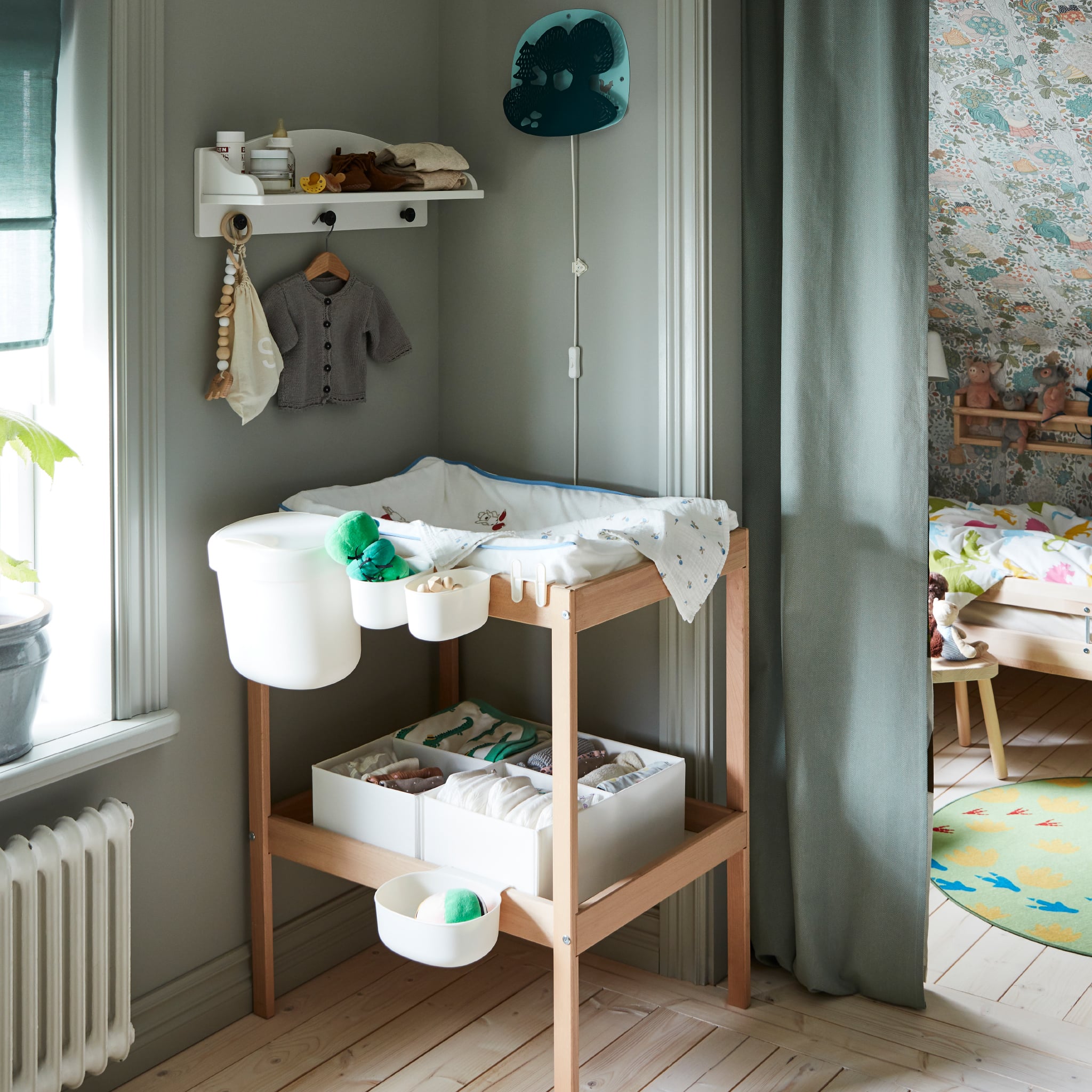 Make changing time quality time. A changing table with all you need within easy reach helps both your child and you to enjoy the moment. Dim lighting adds cosiness and allows night-time changing without waking up the family.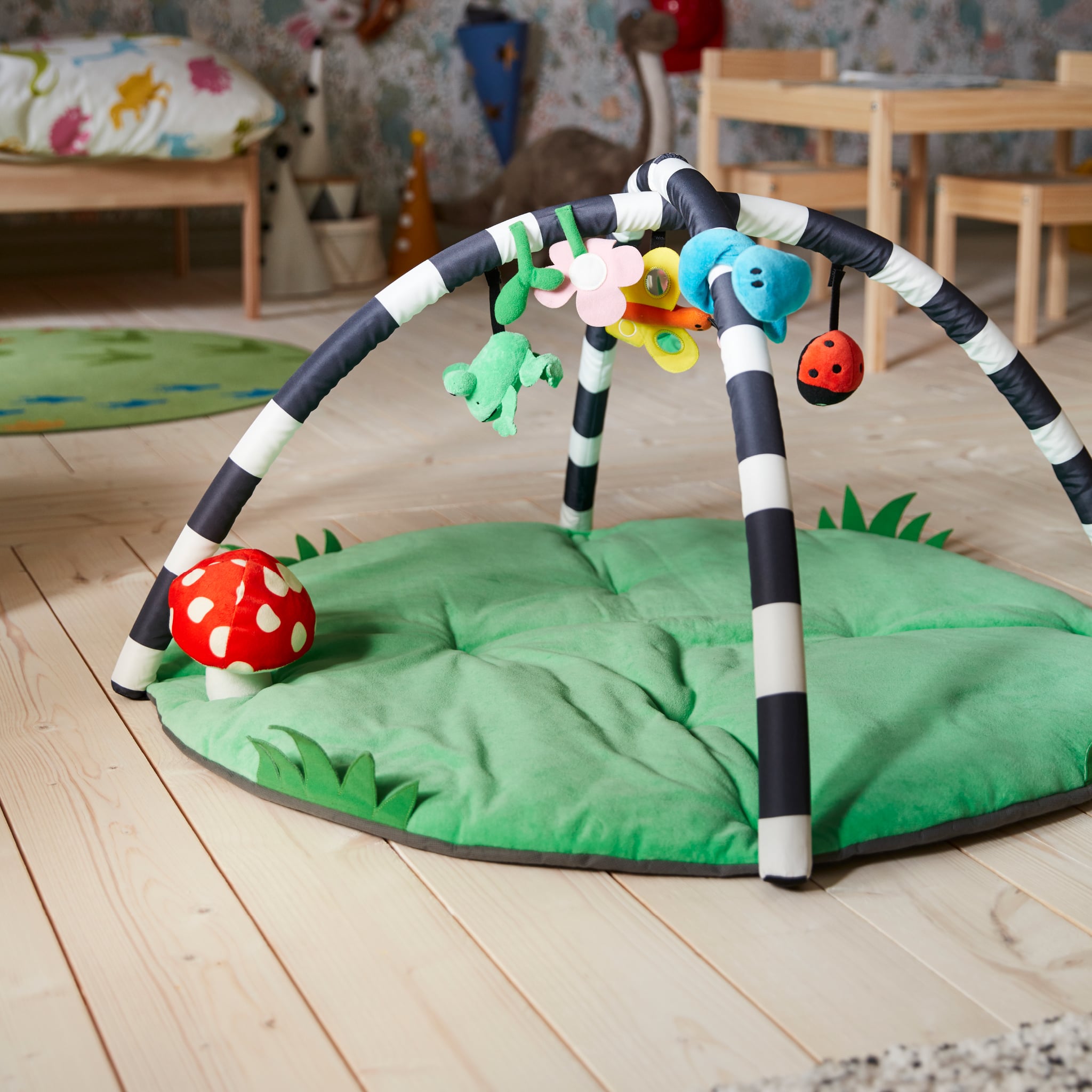 The magic of a baby gym is hard to match – a place where curiosity and the will to reach for the world around is enough to build strength. Playing and cuddling are nice bonuses, too.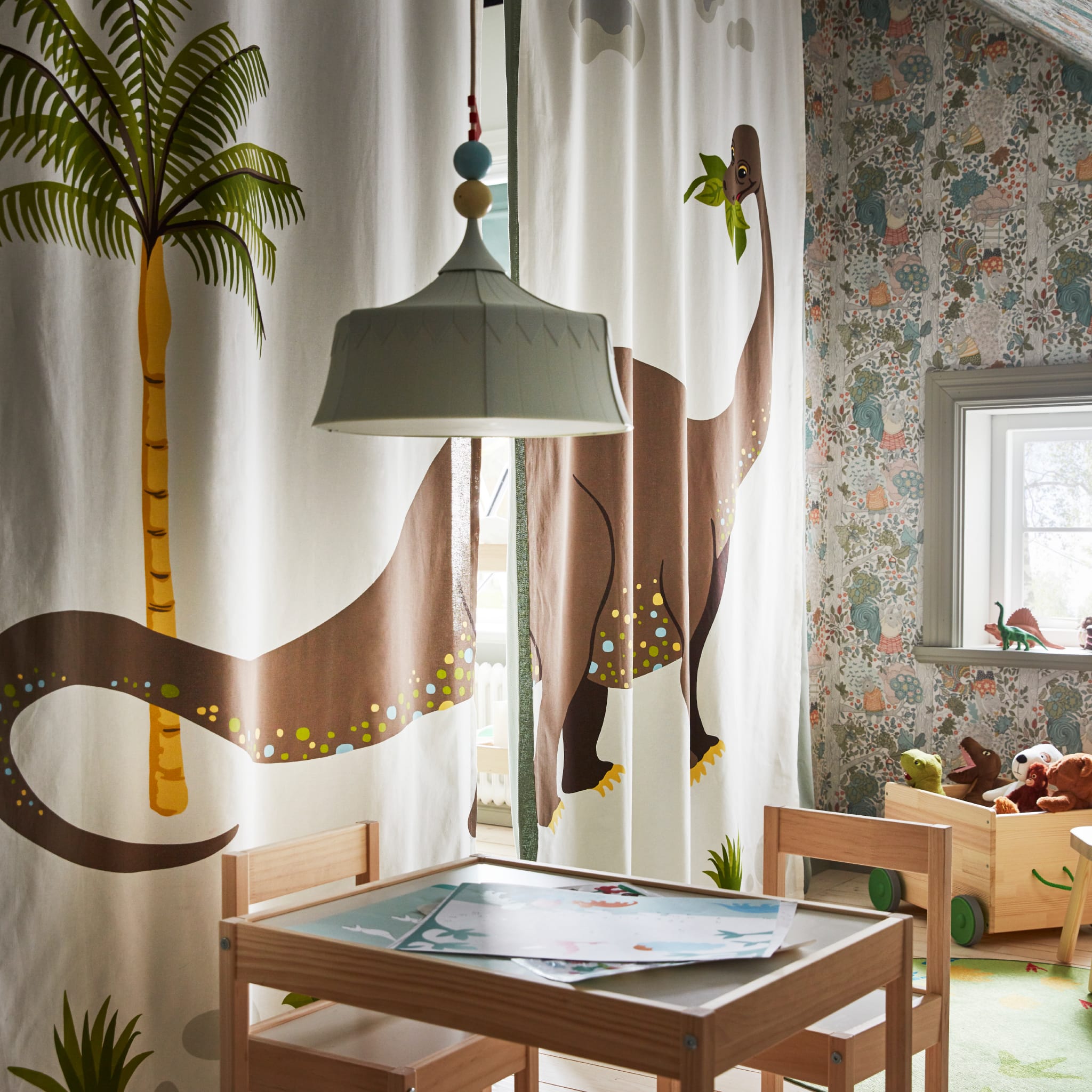 Curtains can easily turn one bedroom into two, offering your child privacy when needed. Double layers increase the feeling of a separate room – and give both sides a choice of colour and motif.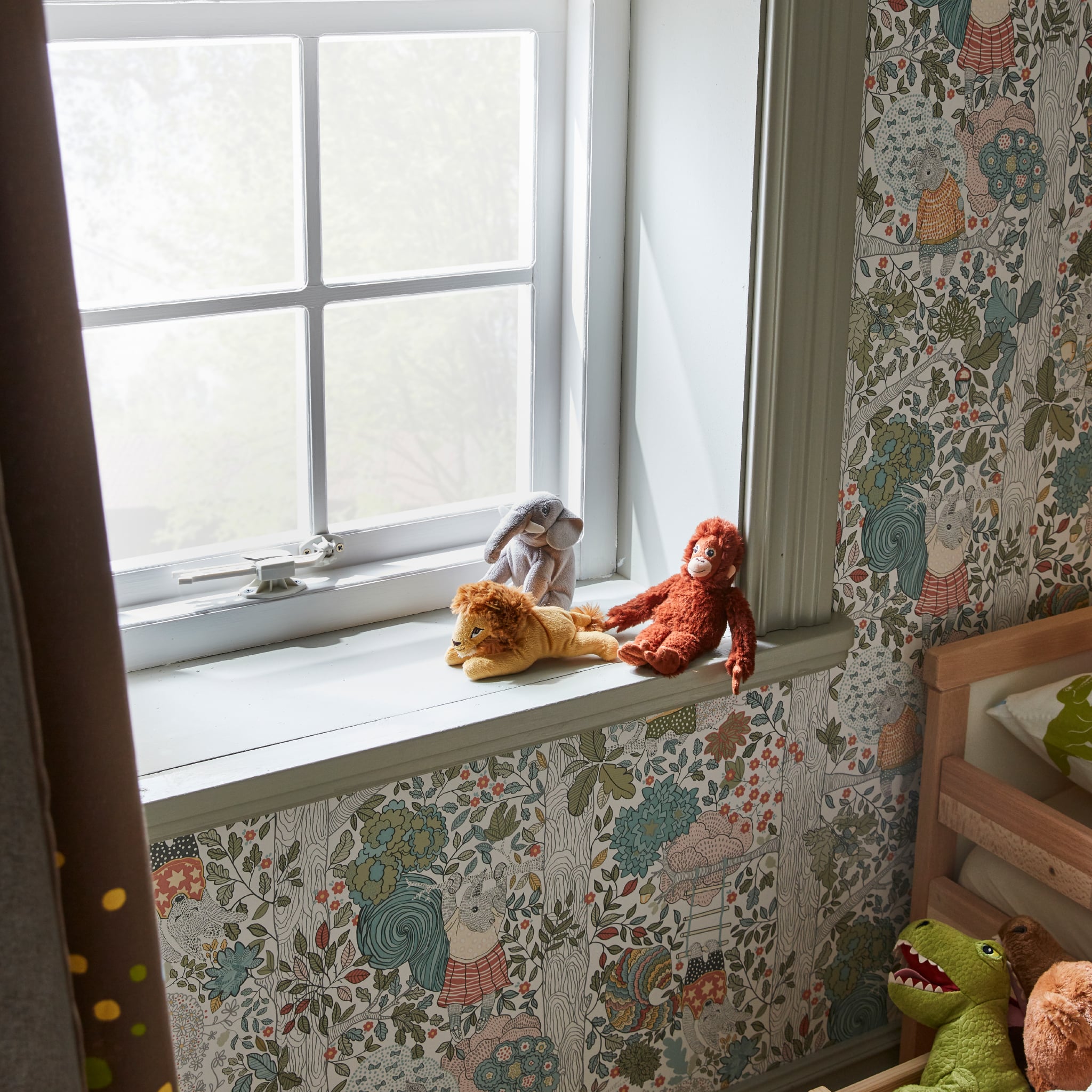 You can feel at ease knowing that a PATRULL window catch needs to be opened by two hands, so no small children (or furry soft toy paws!) will be able to open the window on their own.