Room for everything, and everyone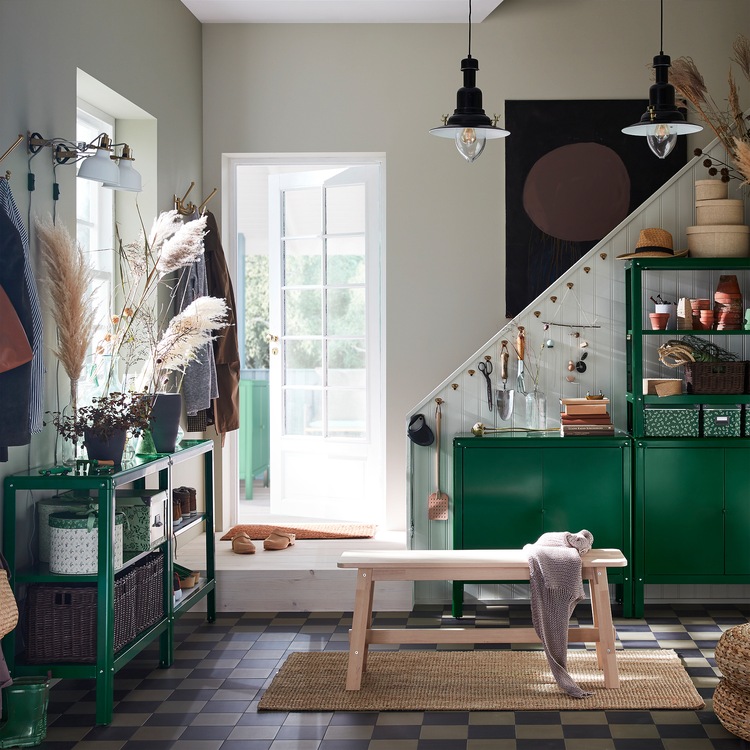 A hallway has to live up to many demands and desires when it comes to fulfilling a family's storage needs. KOLBJÖRN shelving units and cabinets can take care of most of them while creating a stylishly coordinated look, too!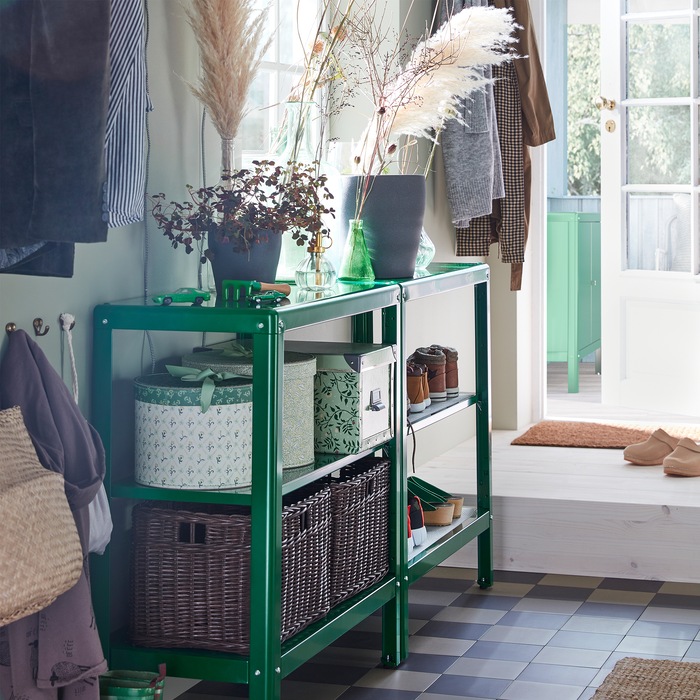 KOLBJÖRN shelving units offer a coordinated storage solution – from the hallway to the patio!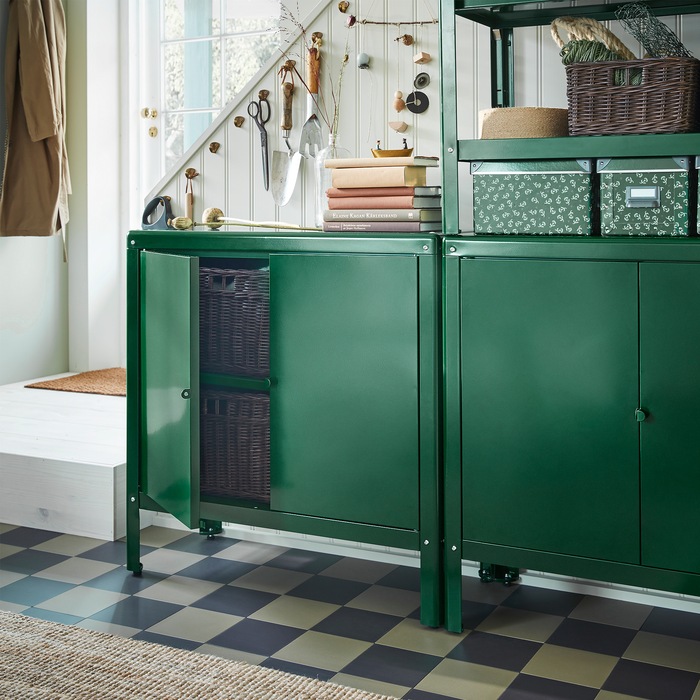 Keep your seasonal storage fresh and dust-free until it's time to wear it again – store it inside KOLBJÖRN cabinets.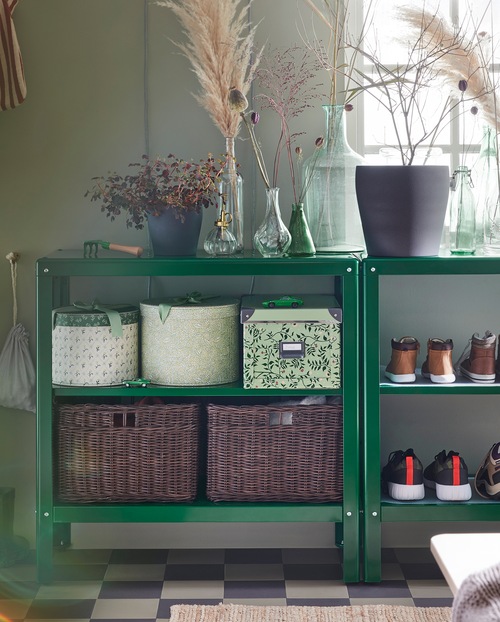 Organise smaller items into boxes and baskets and divide them by category, or family member, so everything is tidy and easy to find.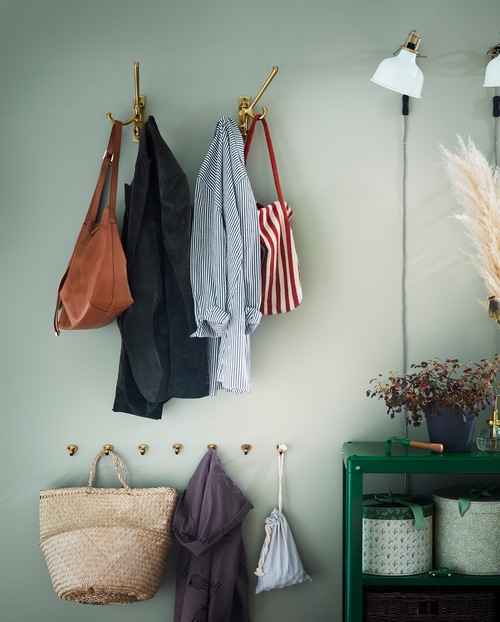 Hooks that are within easy reach for everyone in the family will contribute to smoother hallway routines.
NORRÅKER bench offers a spacious place to sit when putting on shoes in the hallway!