A multifunctional drop-in space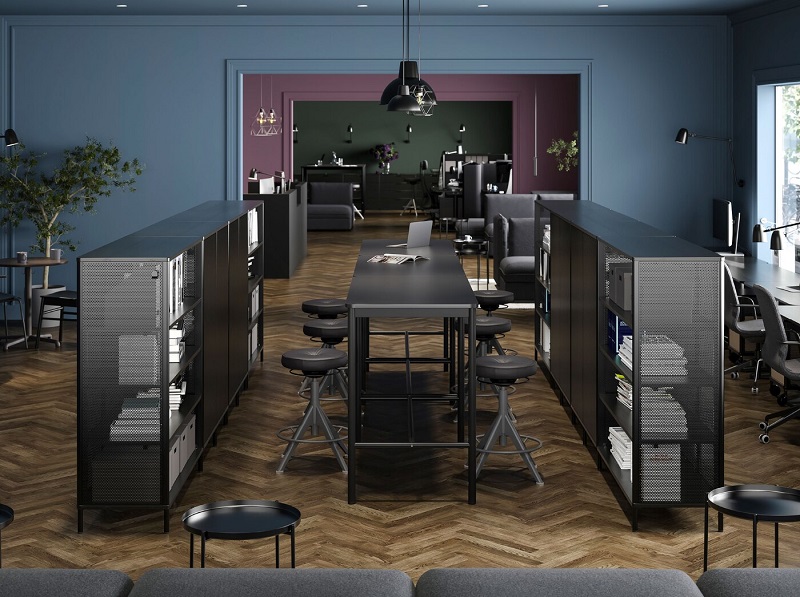 Vibrant, flexible and welcoming, here's a co-working space that caters to a wide range of functions. Whether that means signing a deal, getting on with admin, or taking enquiries from passers-by, clever shelving and earthy colours make everyone feel at home.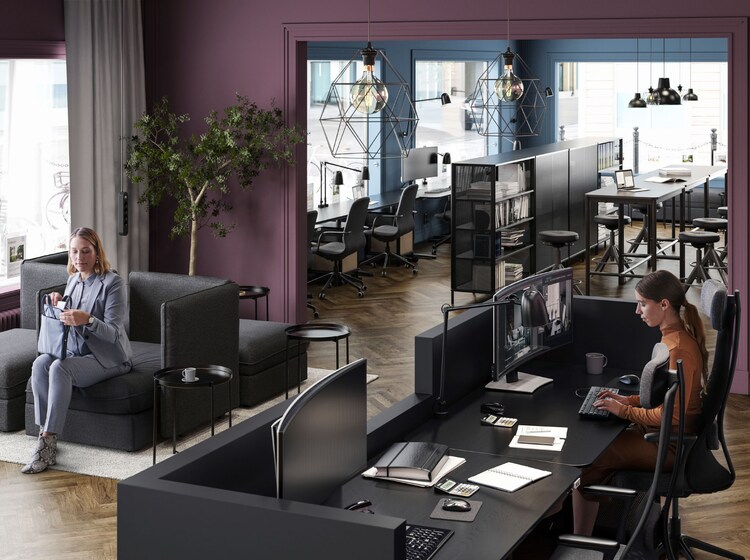 From the welcome desk to the waiting area, this reception is a place to relax. Flexible VALLENTUNA seating modules are grouped together to make the most of the space, with added backrests for extra privacy and comfort.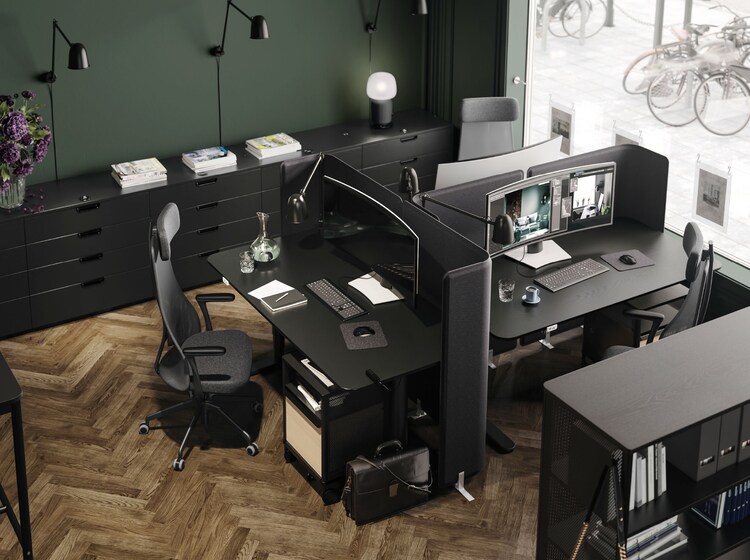 In this drop-in co-working space, the grouped tables by the window have screen dividers so everyone benefits from the light without getting distracted. Each GALANT drawer unit has its own combination lock to help keep office essentials secure.