A low price bathroom, a high-end style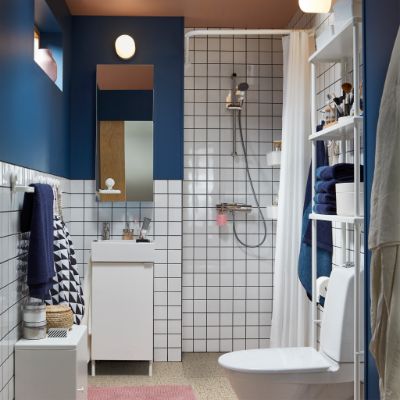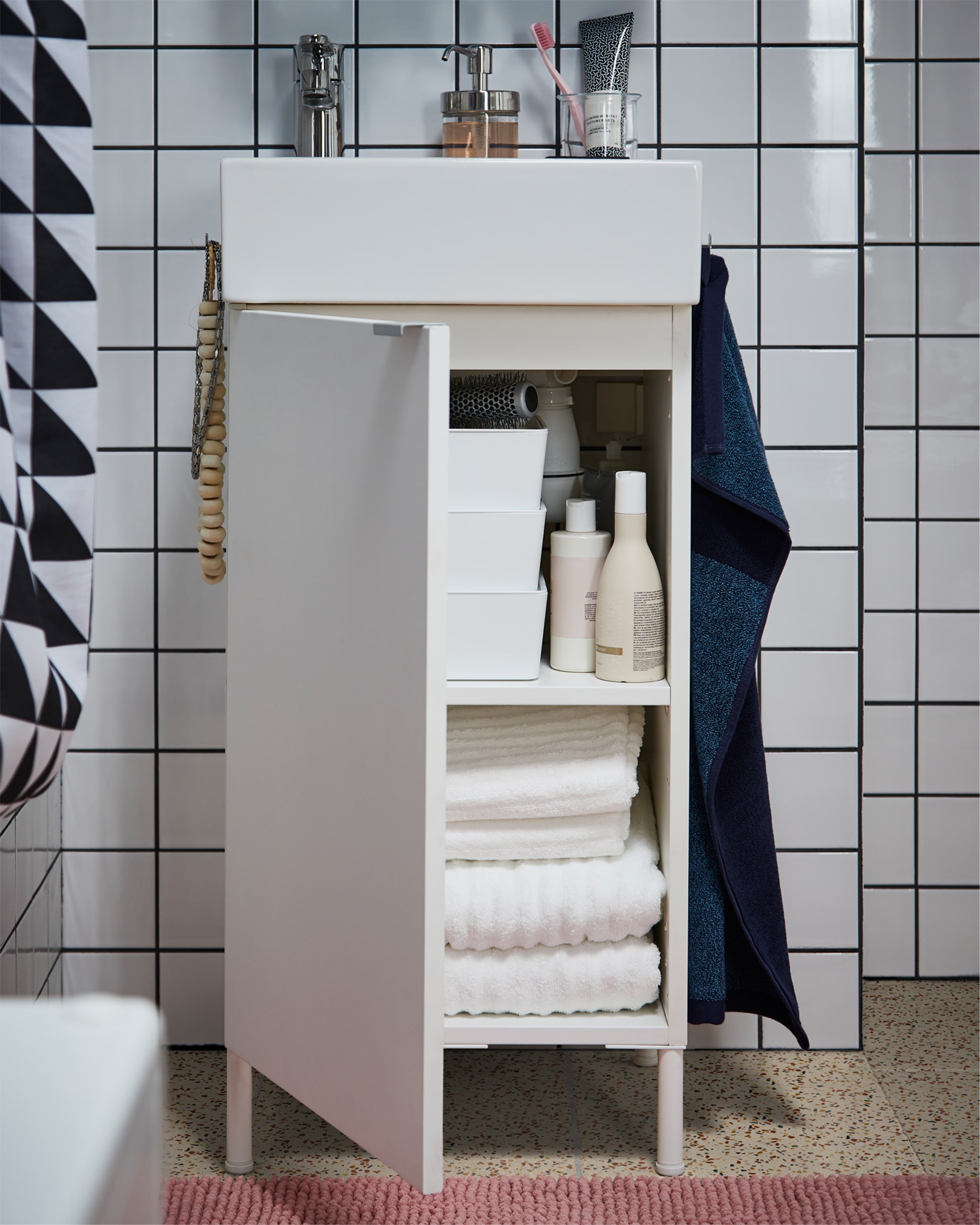 LILLÅNGEN is neat, which is a smart choice when your bathroom is small. And another thing that's smart is the hooks that come with it – no need to screw towel hooks on your walls.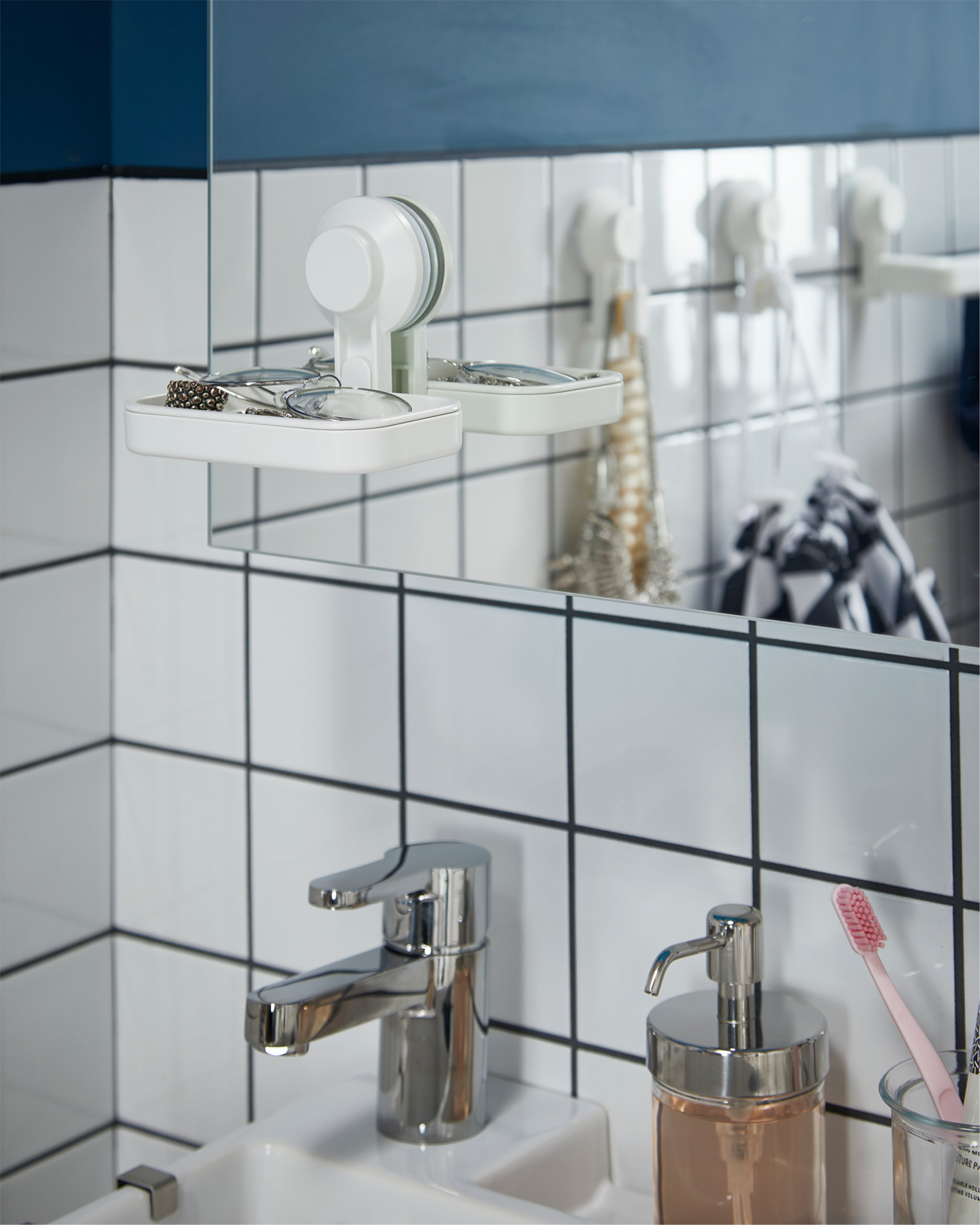 TISKEN soap dish can do more than hold soap – it can store your jewellery too. Attach it on your bathroom mirror for quick access when you're getting ready in the morning.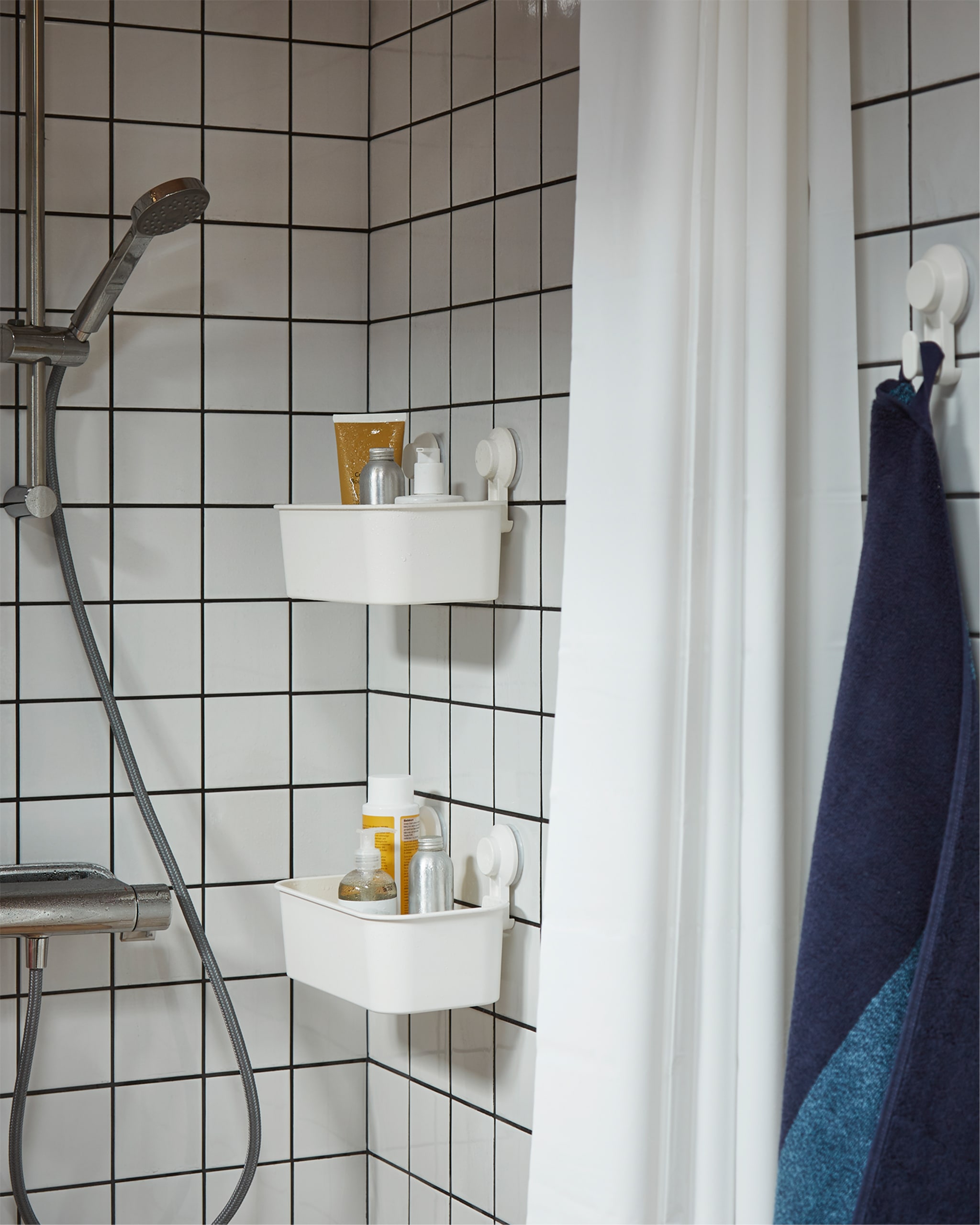 You can expand and rearrange your shower storage whenever needed without drilling any holes in the walls thanks to TISKEN. So pile up with luxurious shower creams if you want to – there's always room for more!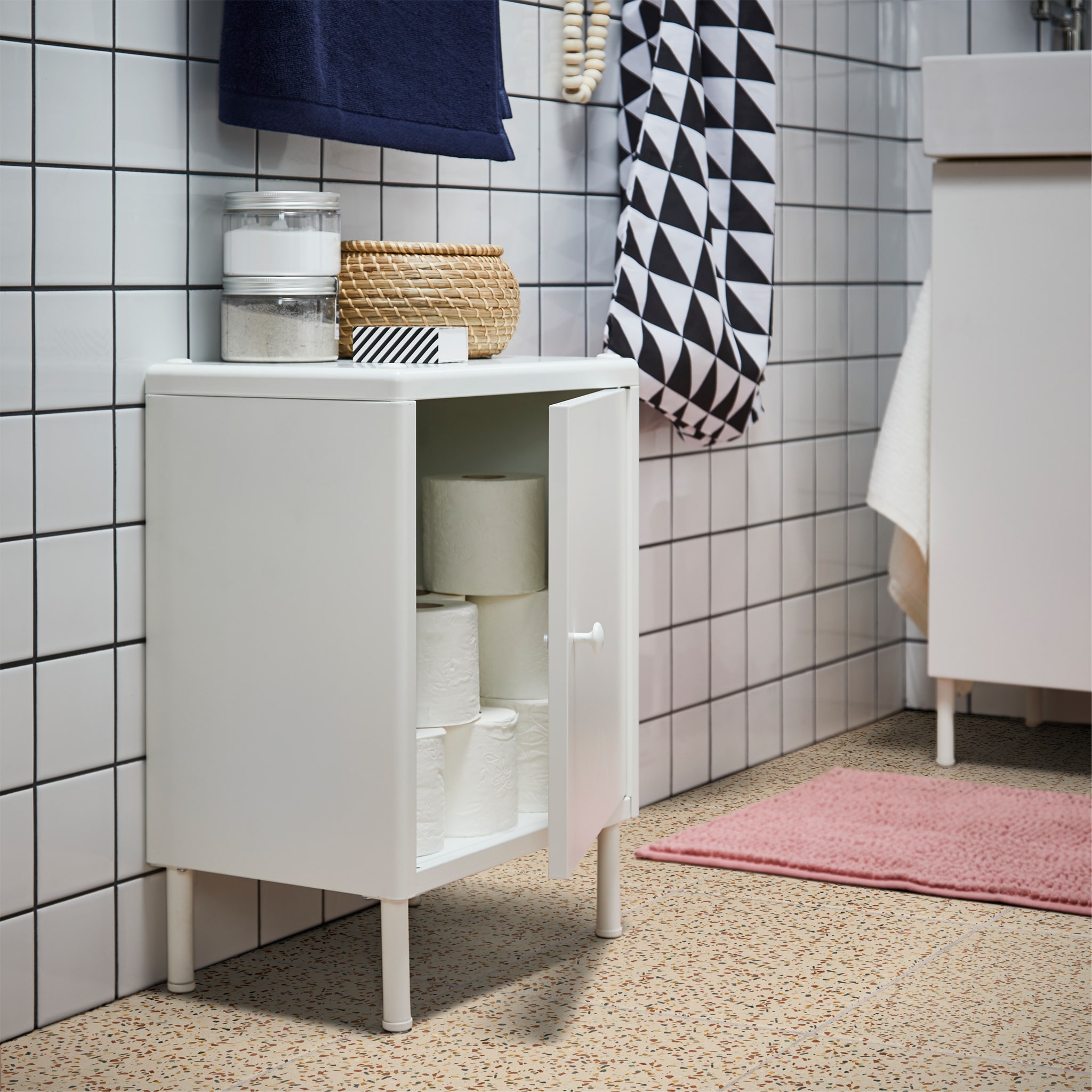 No urge to show off your toilet paper storage in your stylish bathroom? We get it! Hide it inside a small cabinet and place your pretty jars and baskets on the top surface of it. It's a win-win!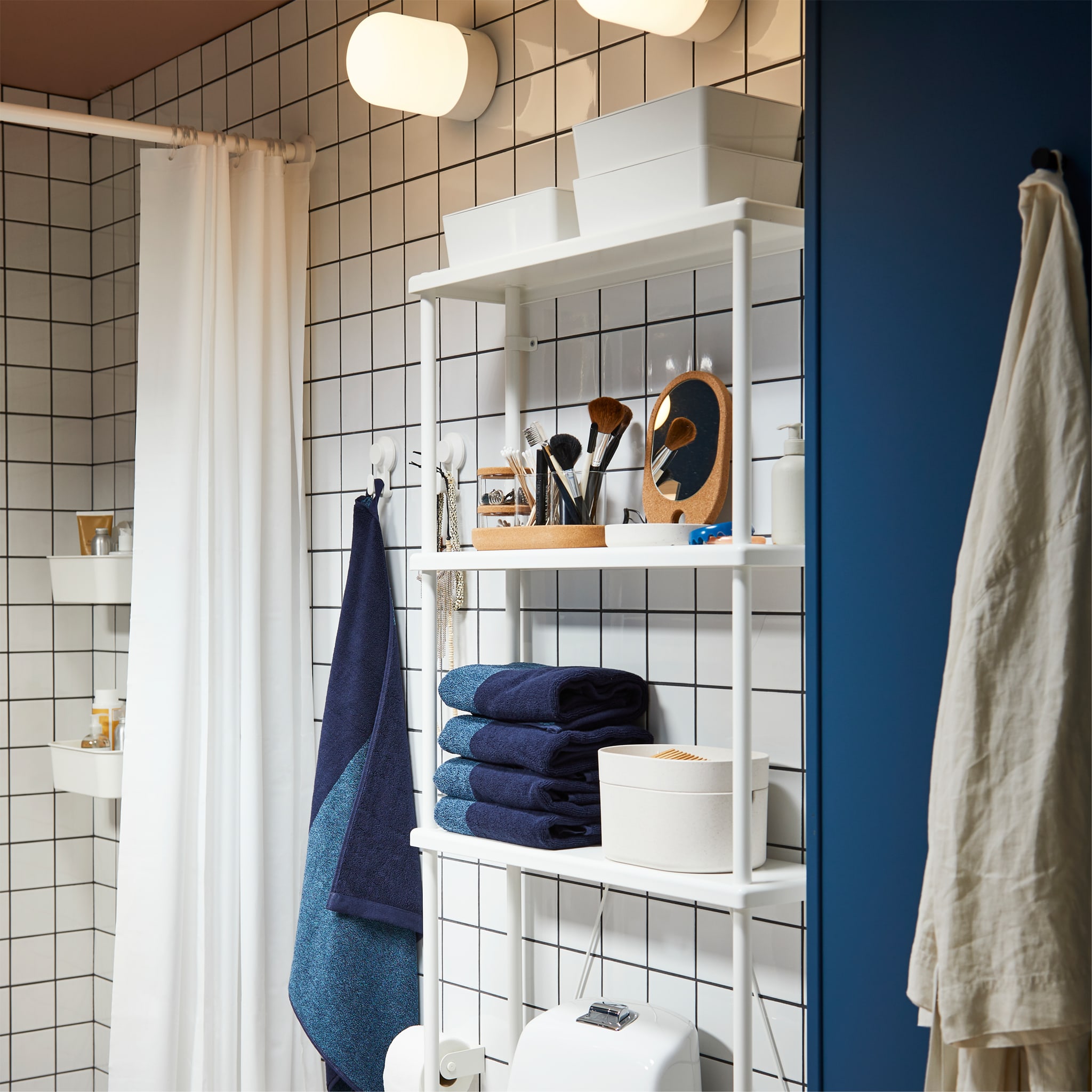 Turn unused space into a practical storage place with open shelves above the toilet. DYNAN is shallow and doesn't take up much floor space, but it has lots of room for boxes, makeup and nicely folded towels.