A lovely green and environmentally conscious kitchen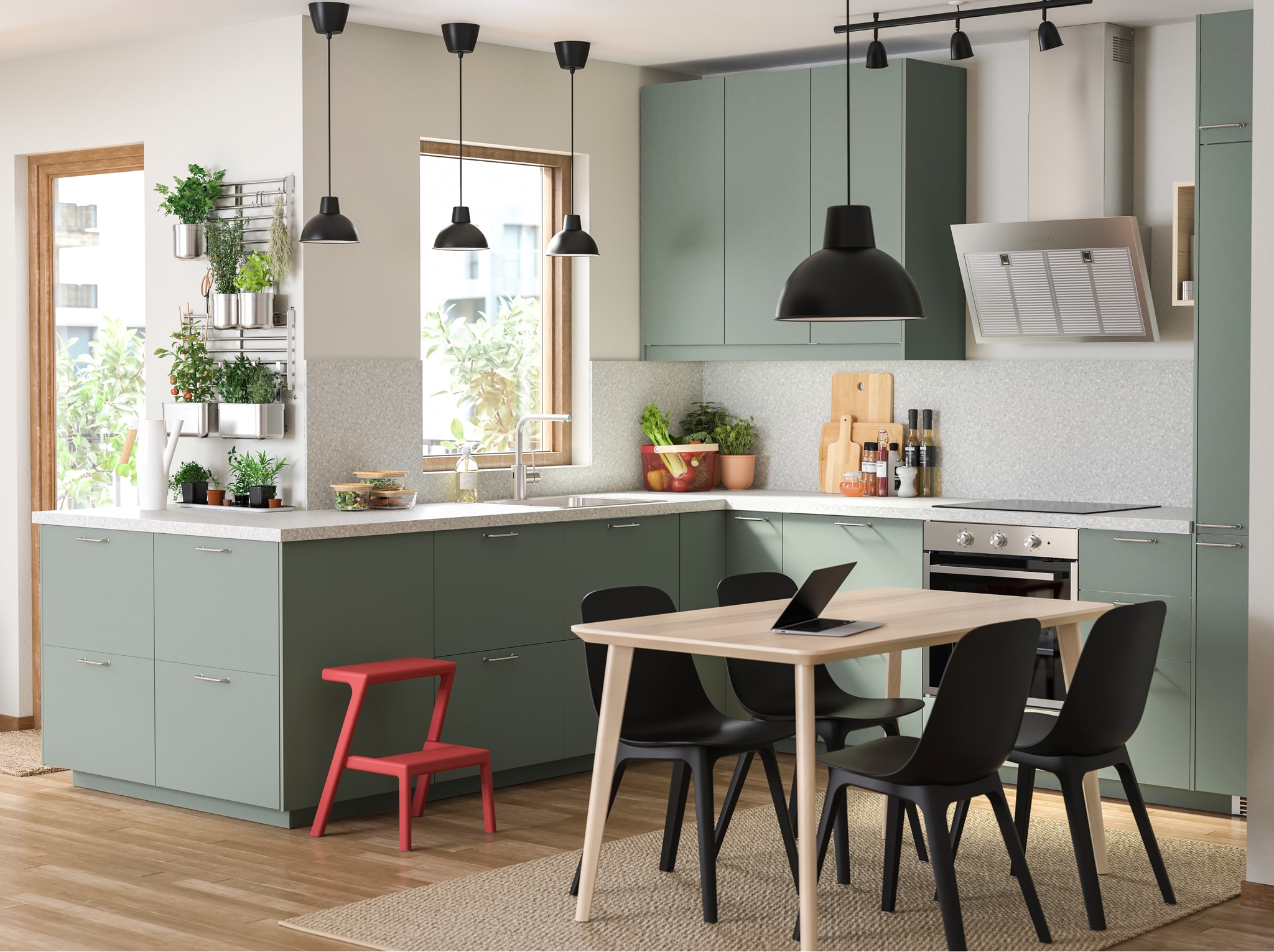 This BODARP kitchen both radiates and contributes to a more environmentally conscious lifestyle thanks to recycled materials, a water saving sensor tap, and an energy efficient induction hob.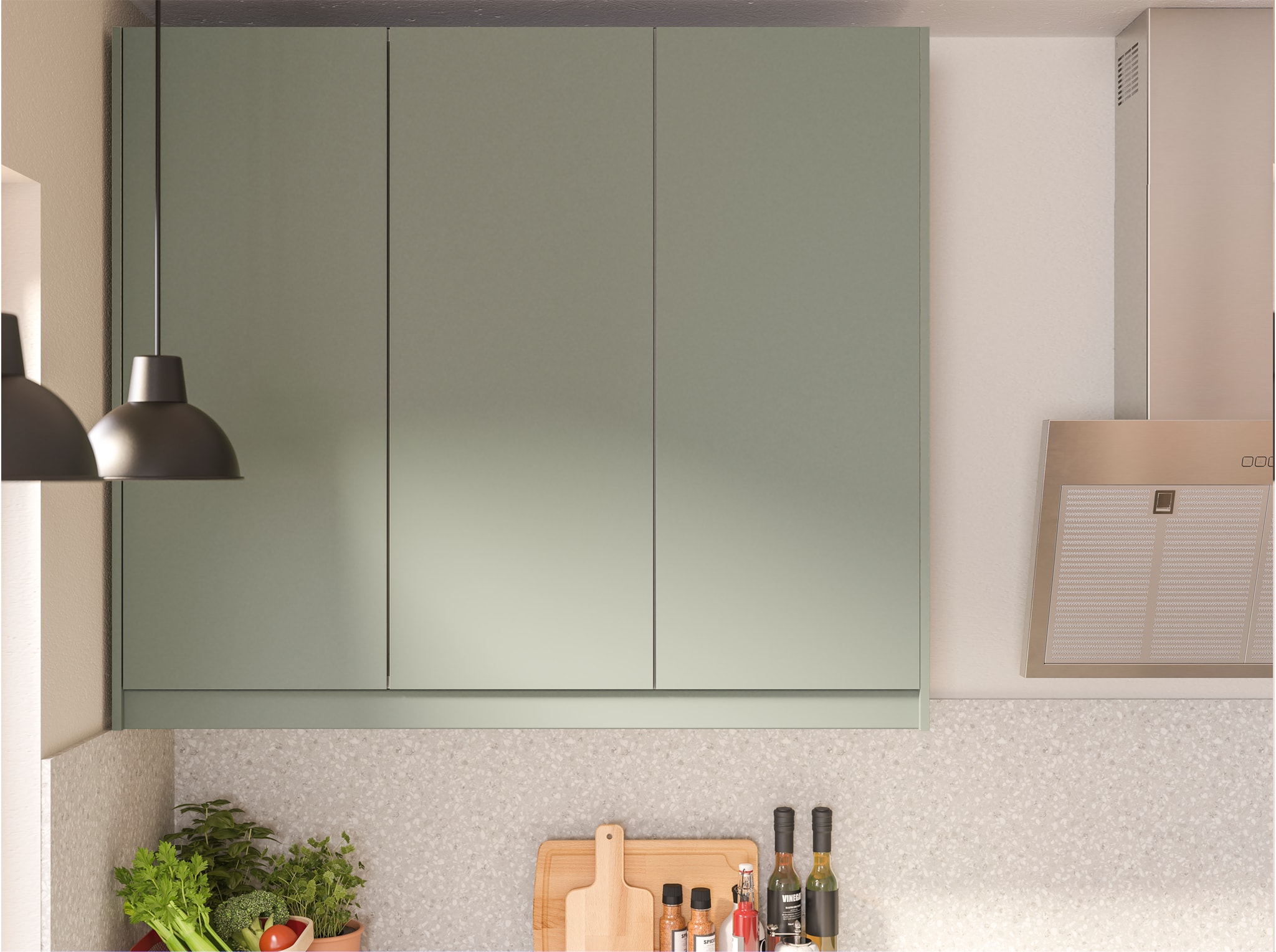 BODARP has a grey-green colour that creates a fresh expression in the kitchen – and it even feels fresh when knowing how, and what, it is made of: it's produced in factories that use renewable electricity, and the foil is made of recycled PET.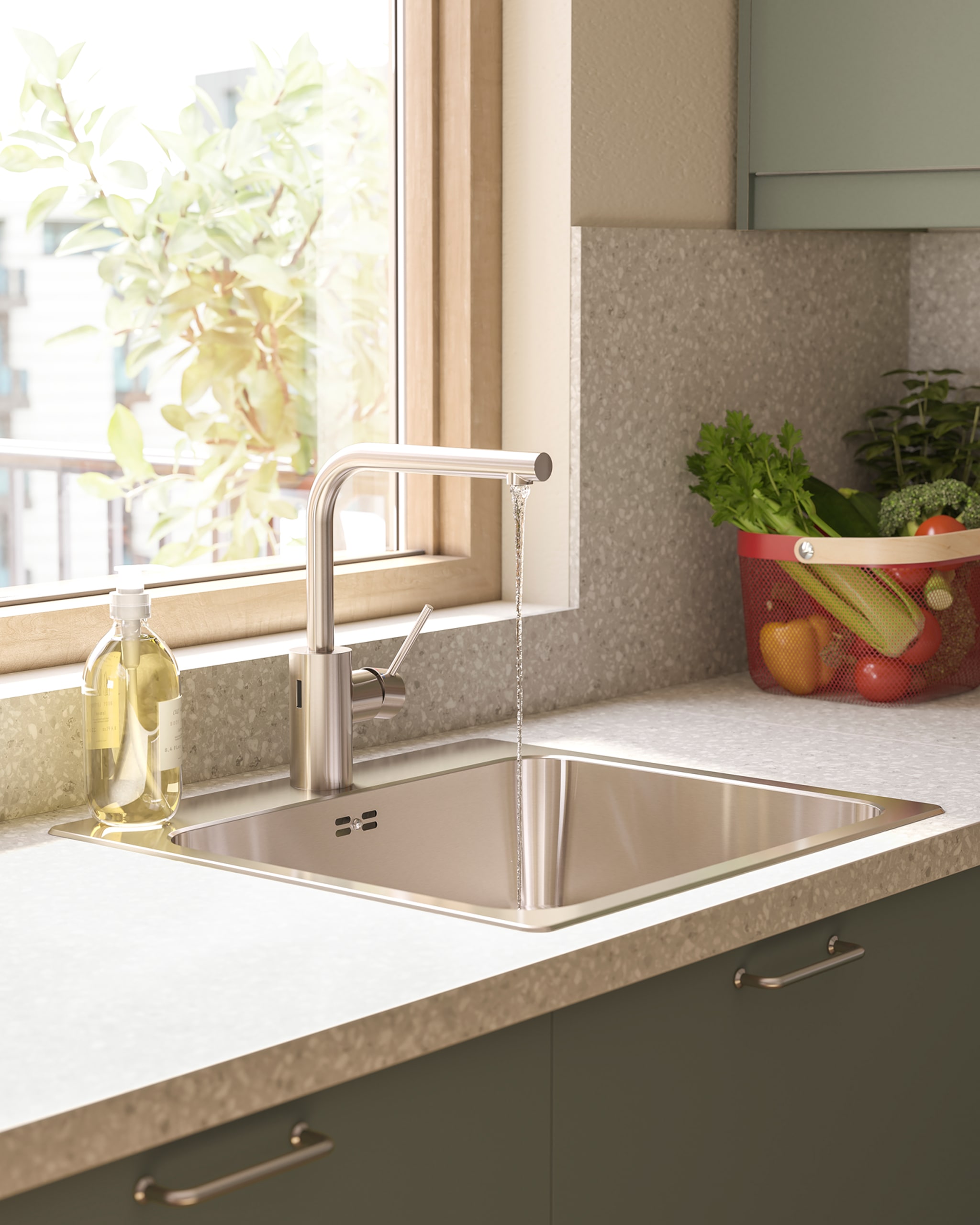 TÄMNAREN mixer tap has a manual lever on the right side and a sensor function on the left side, so you can turn on, and off, the water with a slight hand movement – no touching is needed.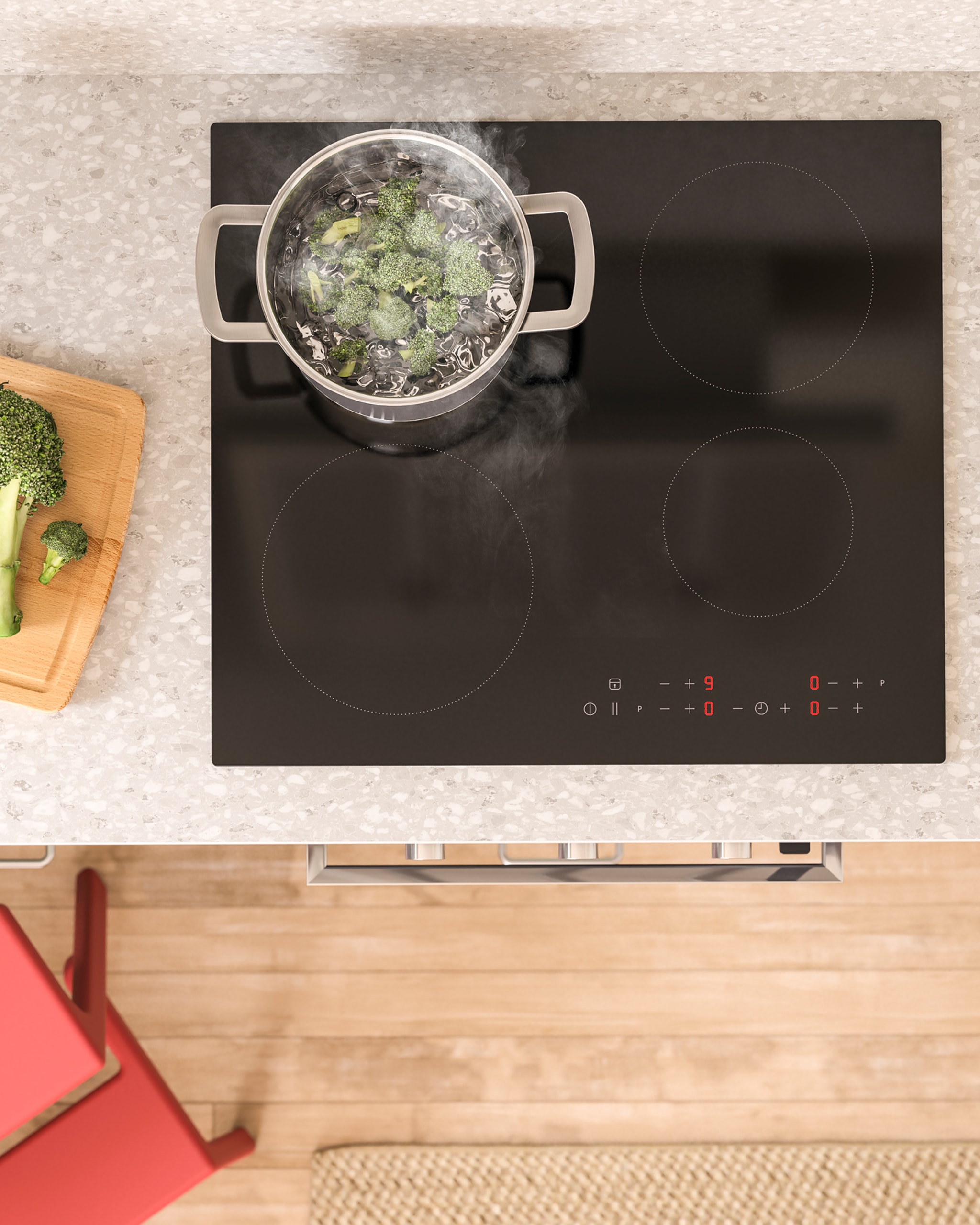 An induction hob is extremely energy efficient, fast and precise, so it's a really good choice – both for the environment and for lowering your electricity bill.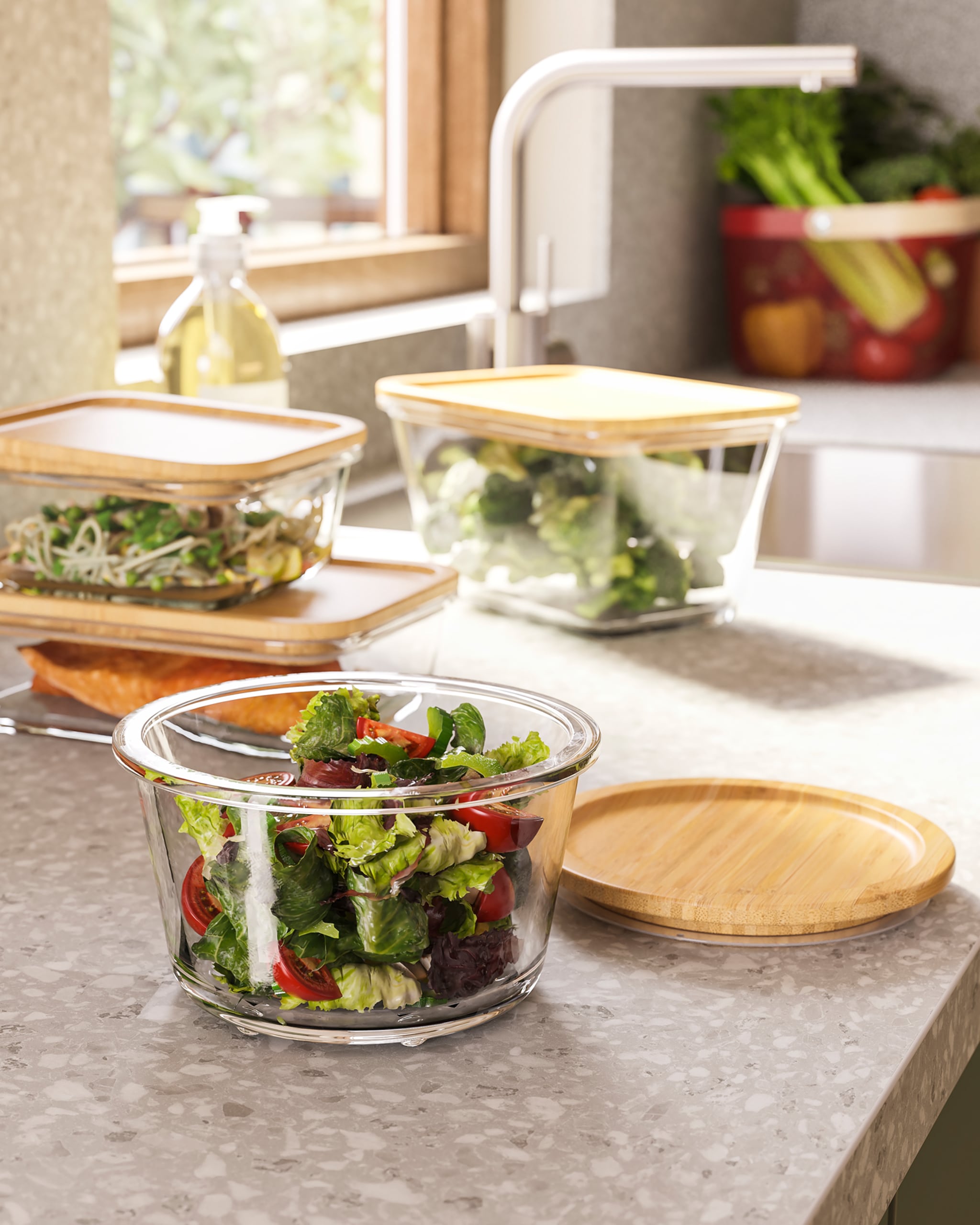 Make sure that no leftovers go to waste. IKEA 365+ food containers are made from see-through glass, and the tight-fitting bamboo lids keep food fresh and preserve aromas and flavours.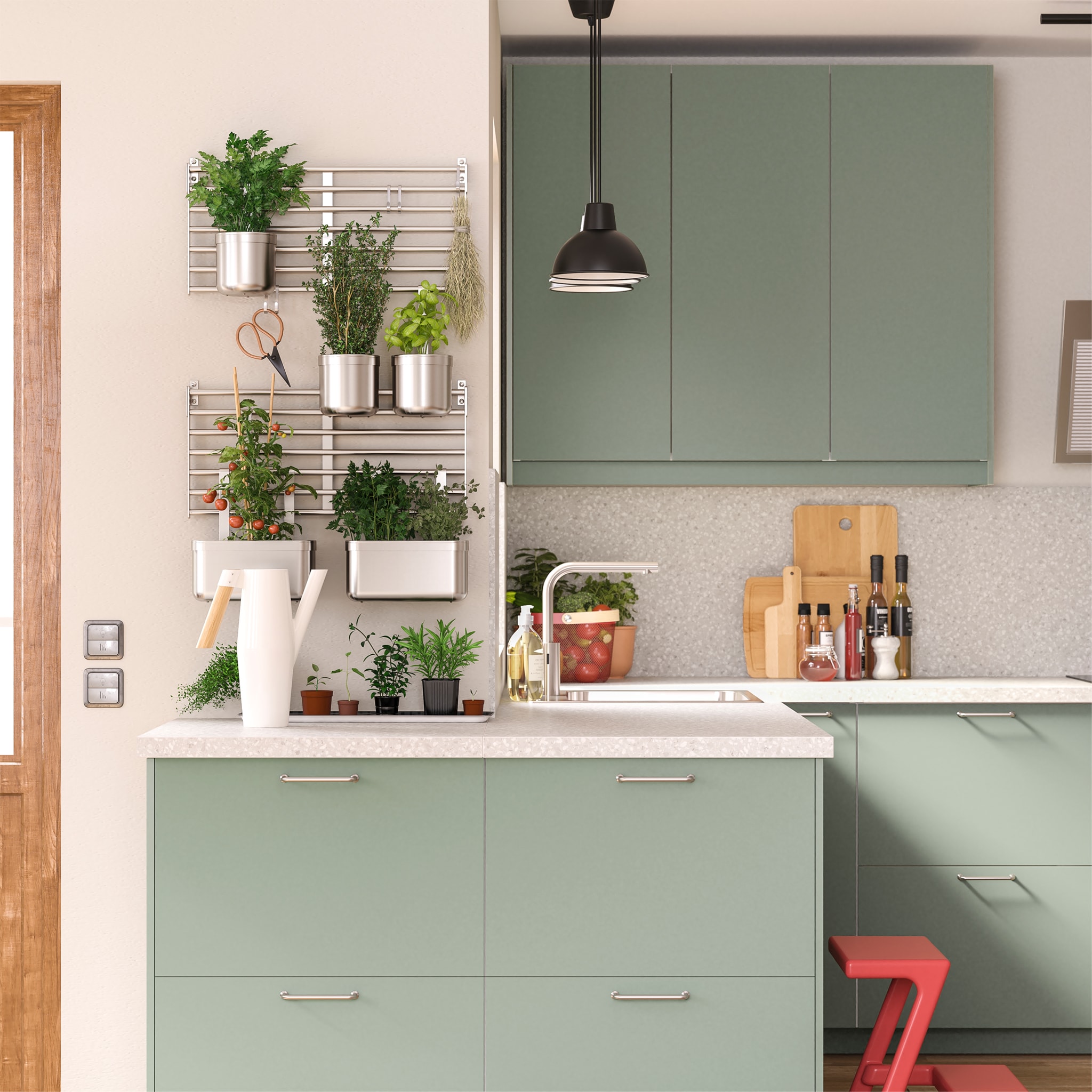 An indoor garden of herbs bring nature into your kitchen and provides you with fresh, close-at-hand, ingredients. Hang your pots on a wall grid, so you have space to cook on your worktop.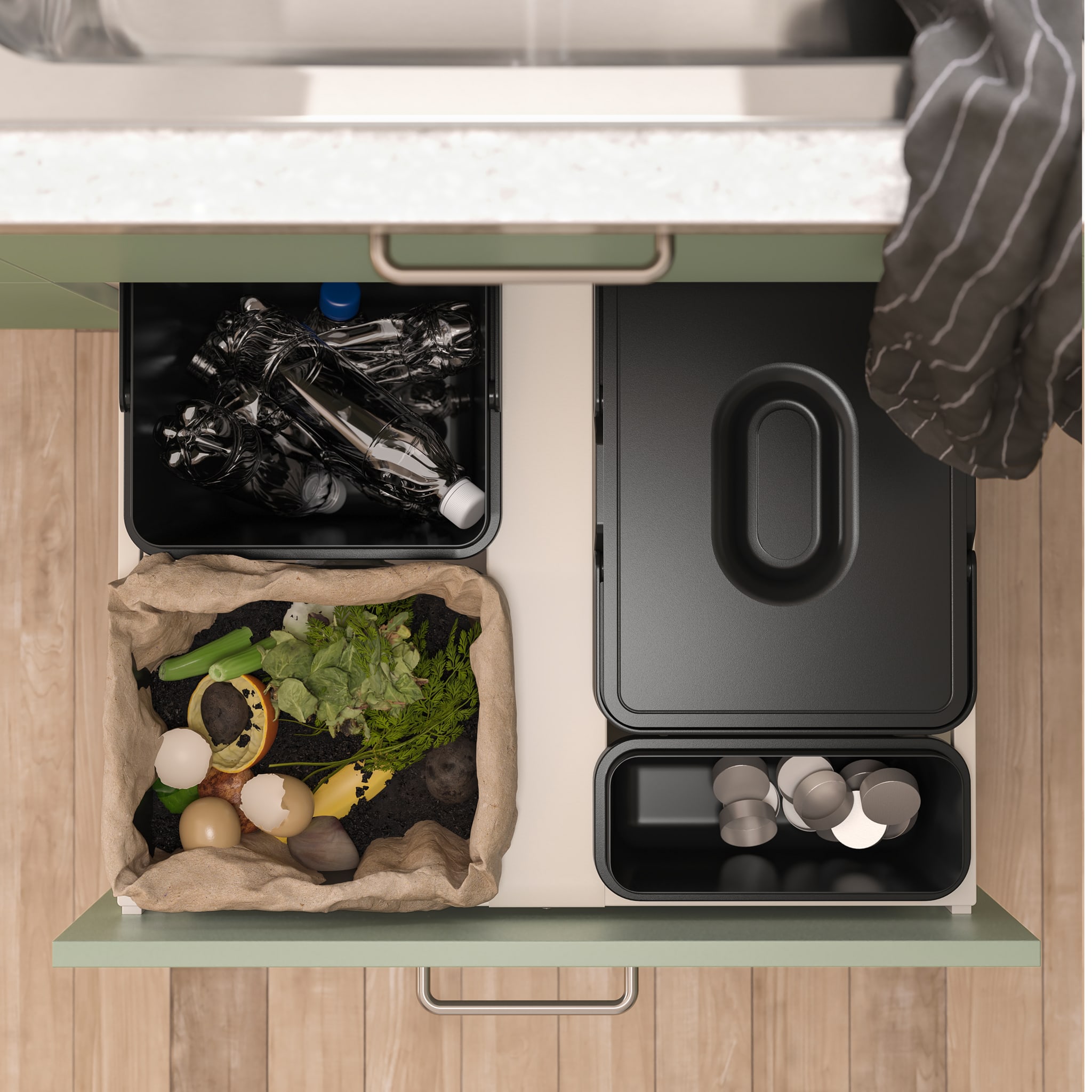 It feels good to recycle – and it can look good too! Keep things neat and organised inside your kitchen drawers by using waste sorting bins that help divide and sort your recycling.