A living room that's unquestionably you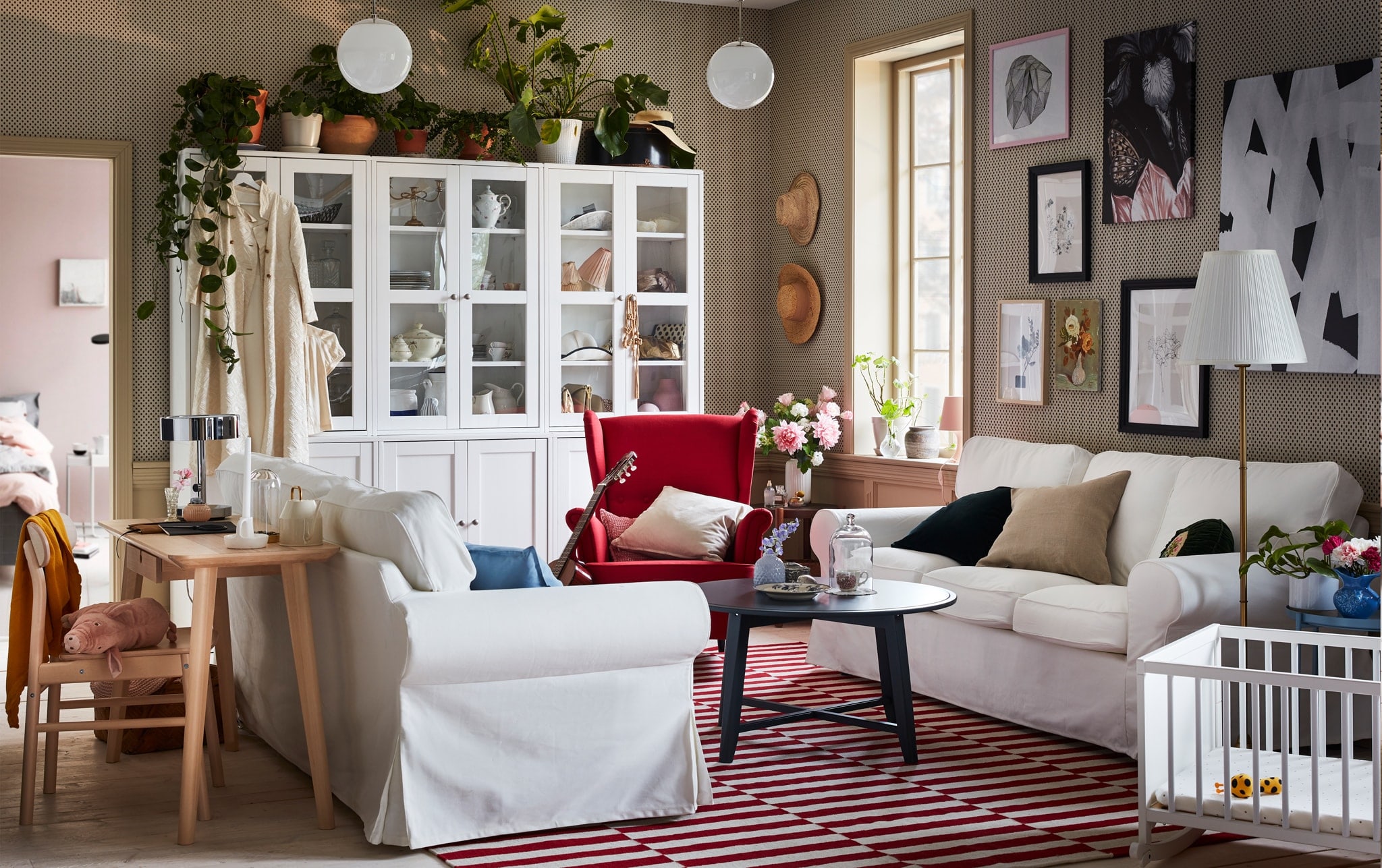 Achieve the living room of your dreams where function meets personality and traditions meets modern elements. EKTORP sofa has the perfect in-between-look that makes everything come together beautifully.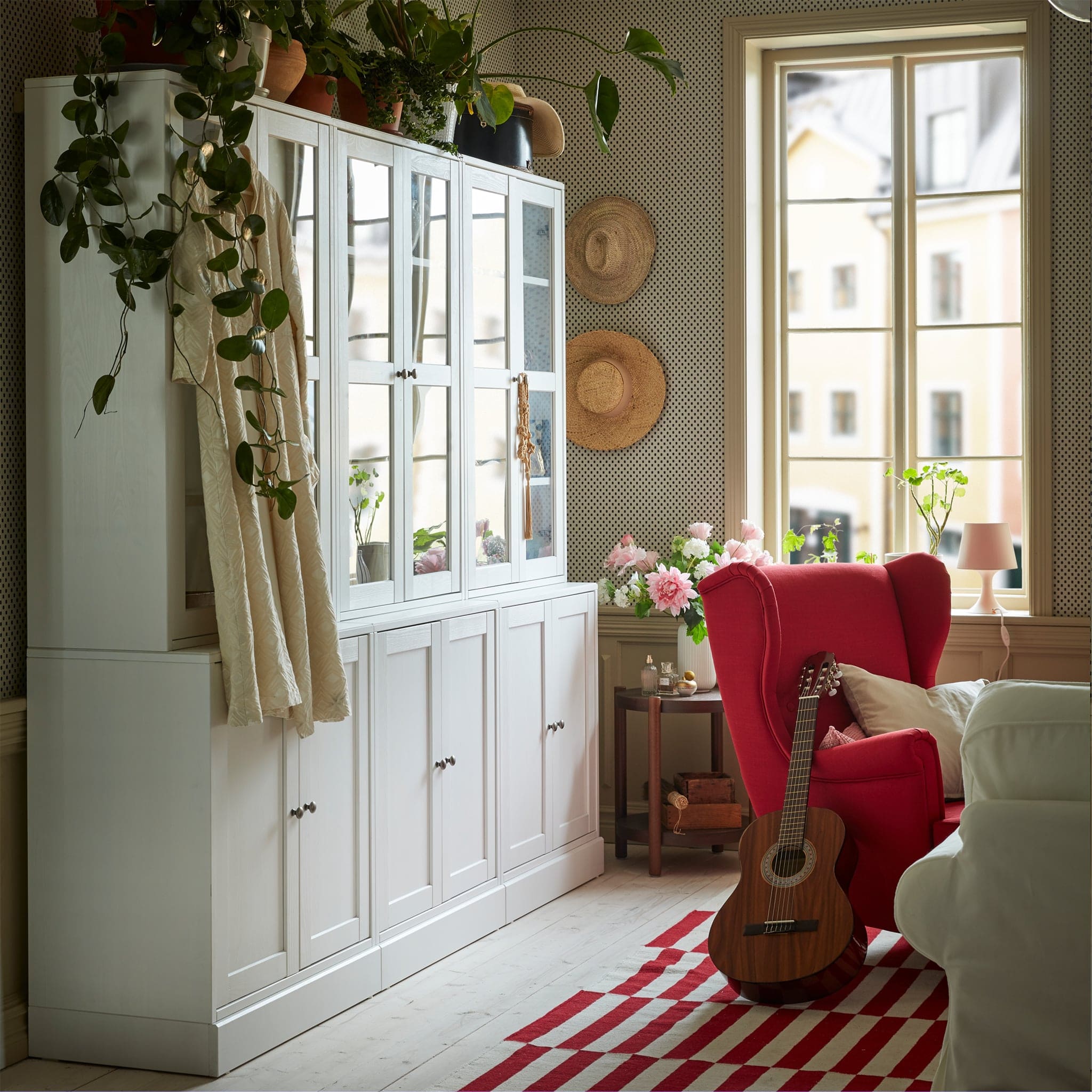 Display your family's precious memories and decorative items in a dust-free way with HAVSTA. It has see-through glass doors, and its design has a classic and traditional look that blends in beautifully with most styles.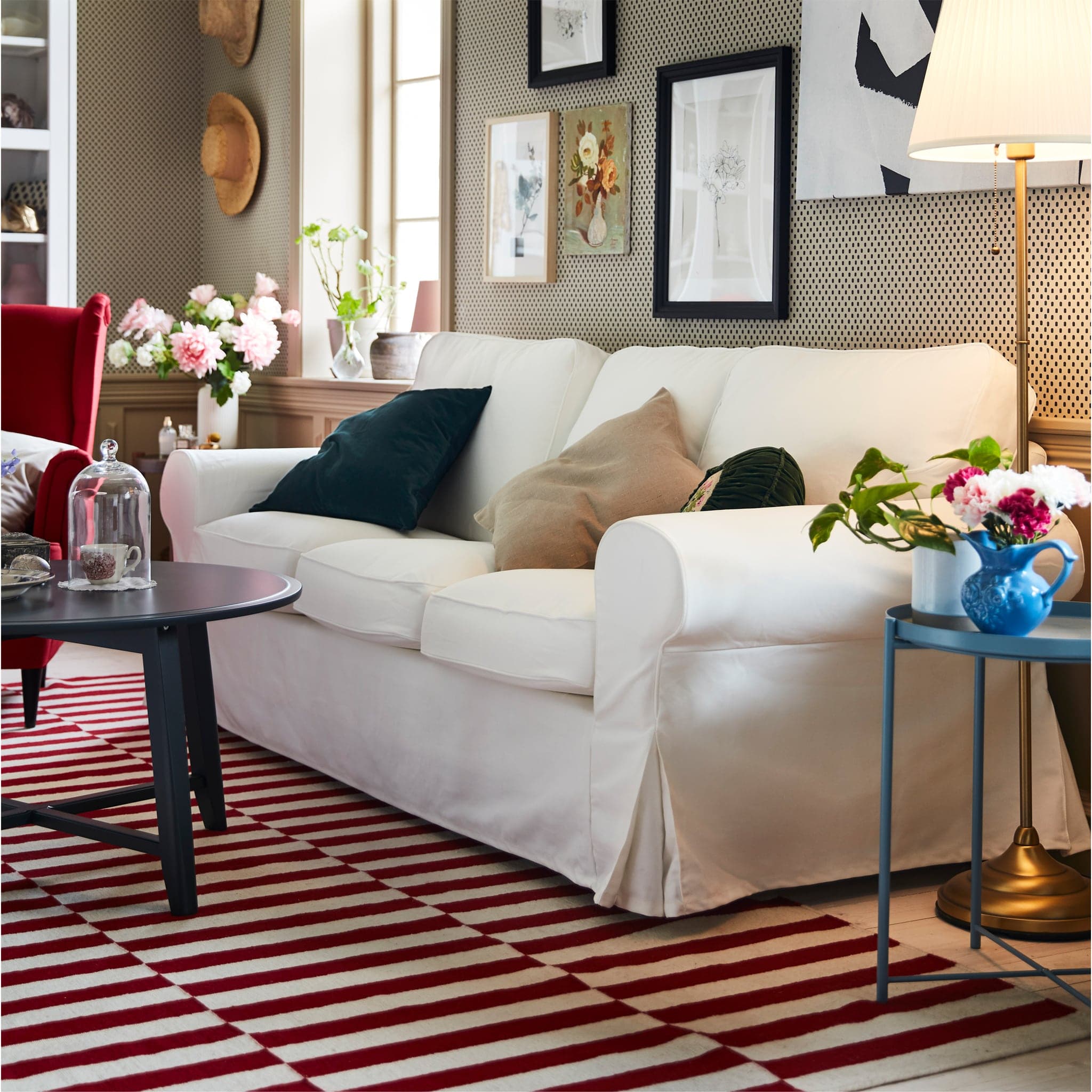 A white sofa that has a timeless design is perfect when you want to mix a modern style with vintage pieces. And with EKTORP you don't have to worry about stains since the cover is machine washable.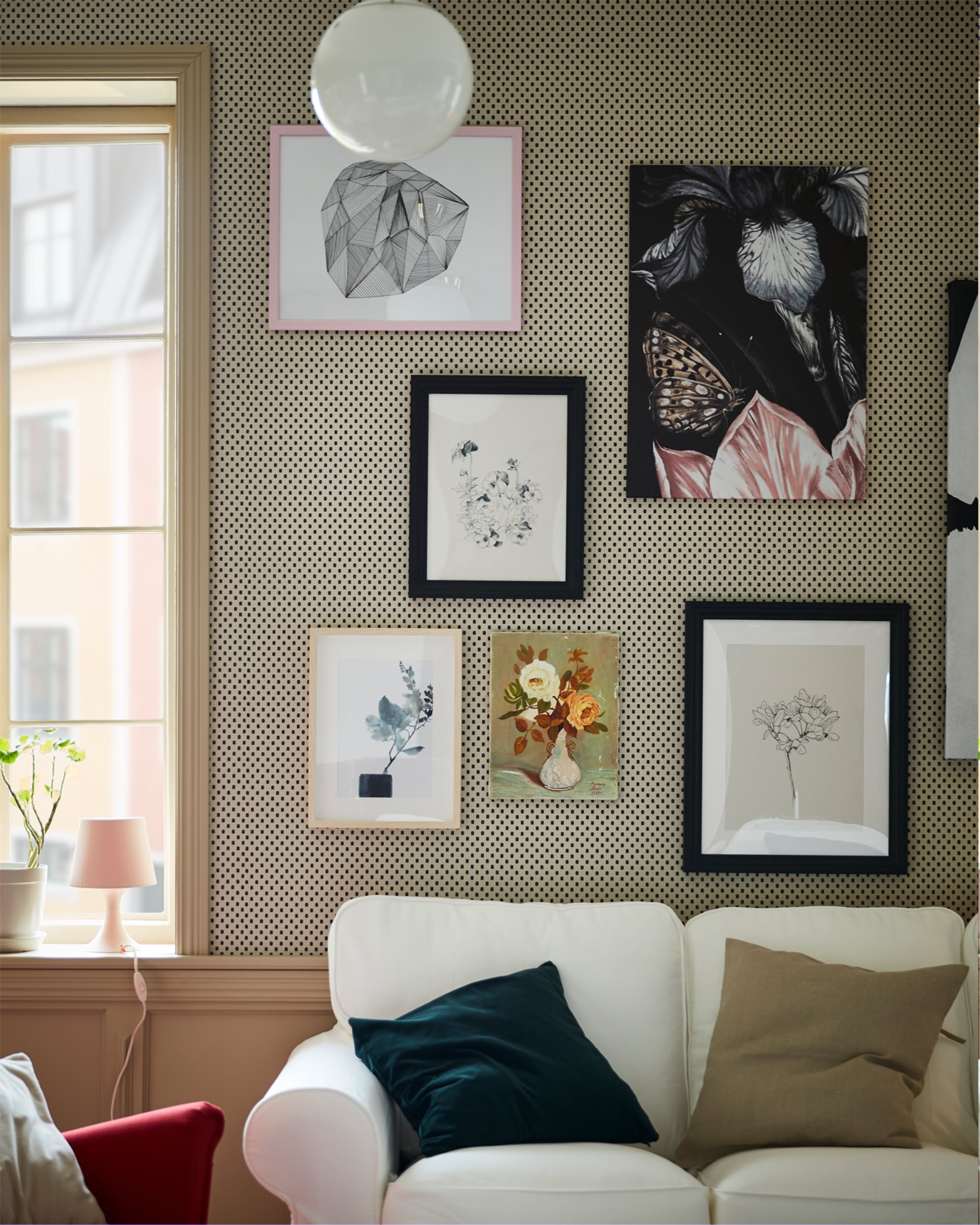 Having a picture wall in the living room lets you express your style and personality to the fullest. EDSBRUK, combined with other frames, creates an even more vivid and interesting look.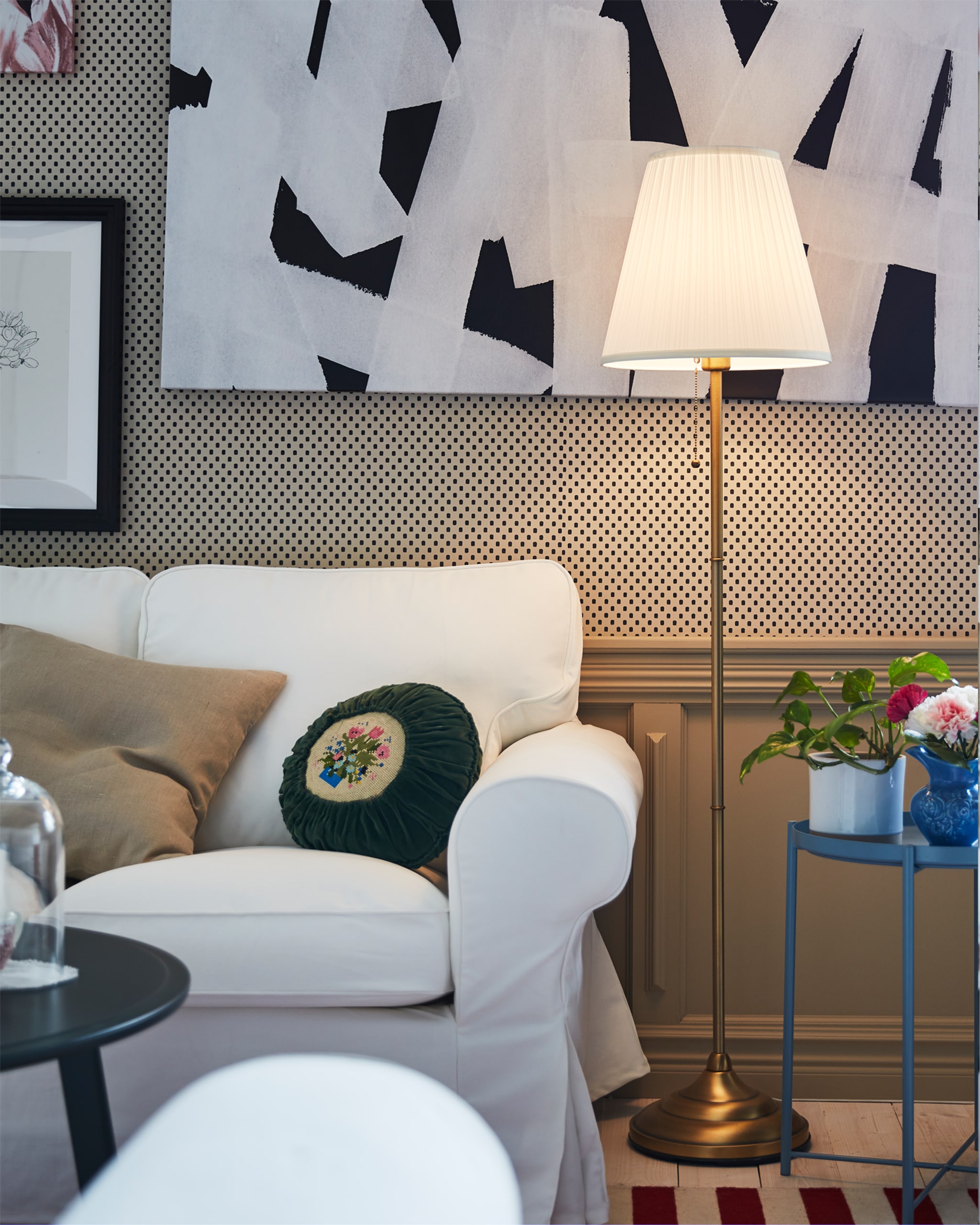 ÅRSTID lamp has a traditional style that, combined with a modern interior, really looks like a beautiful vintage item while it gives a warm and glowing light in your living room.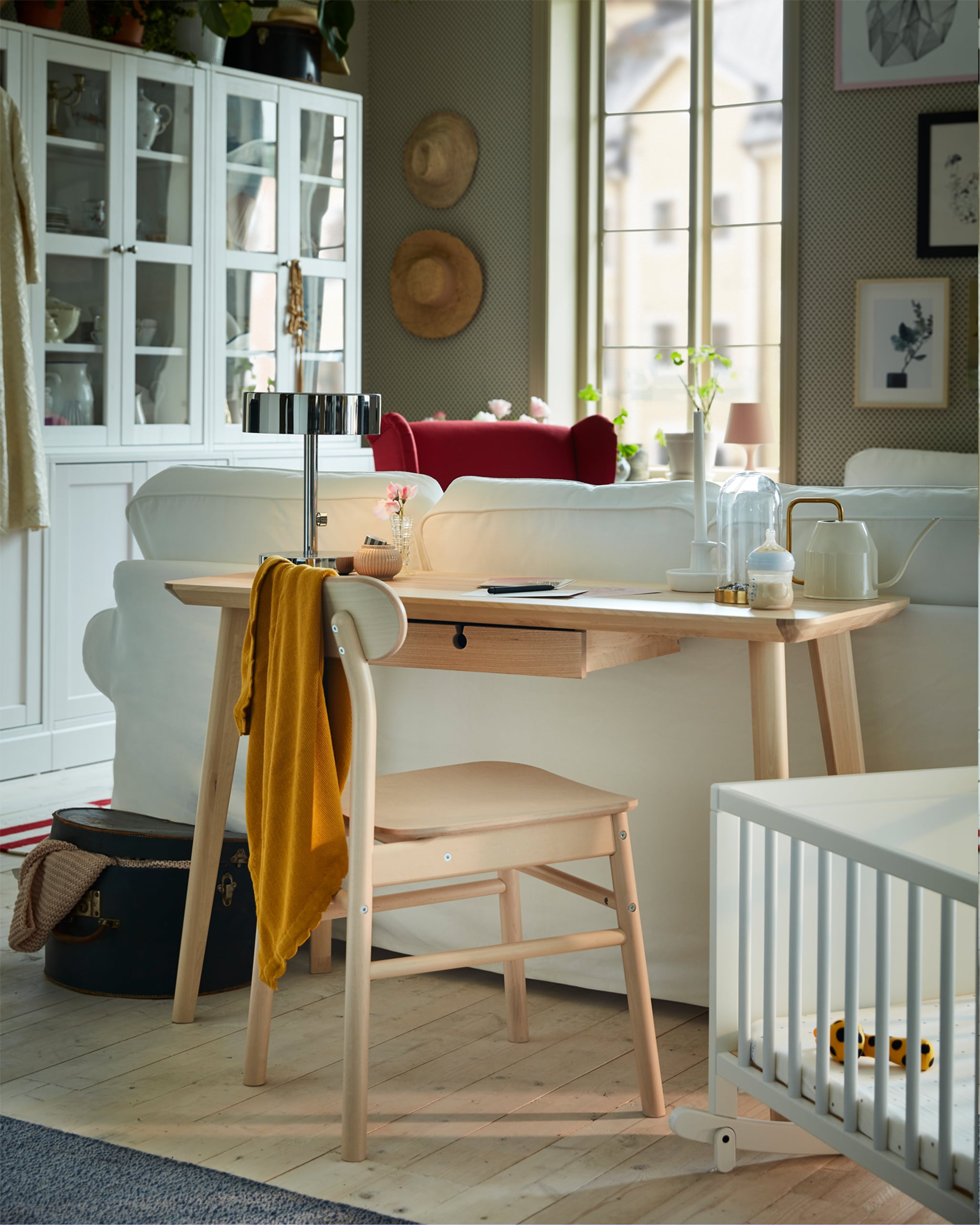 A desk in your living room allows you to do your own thing while being surrounded by your family, and a free-standing sofa often has unused space right behind it – an excellent spot for LISABO!