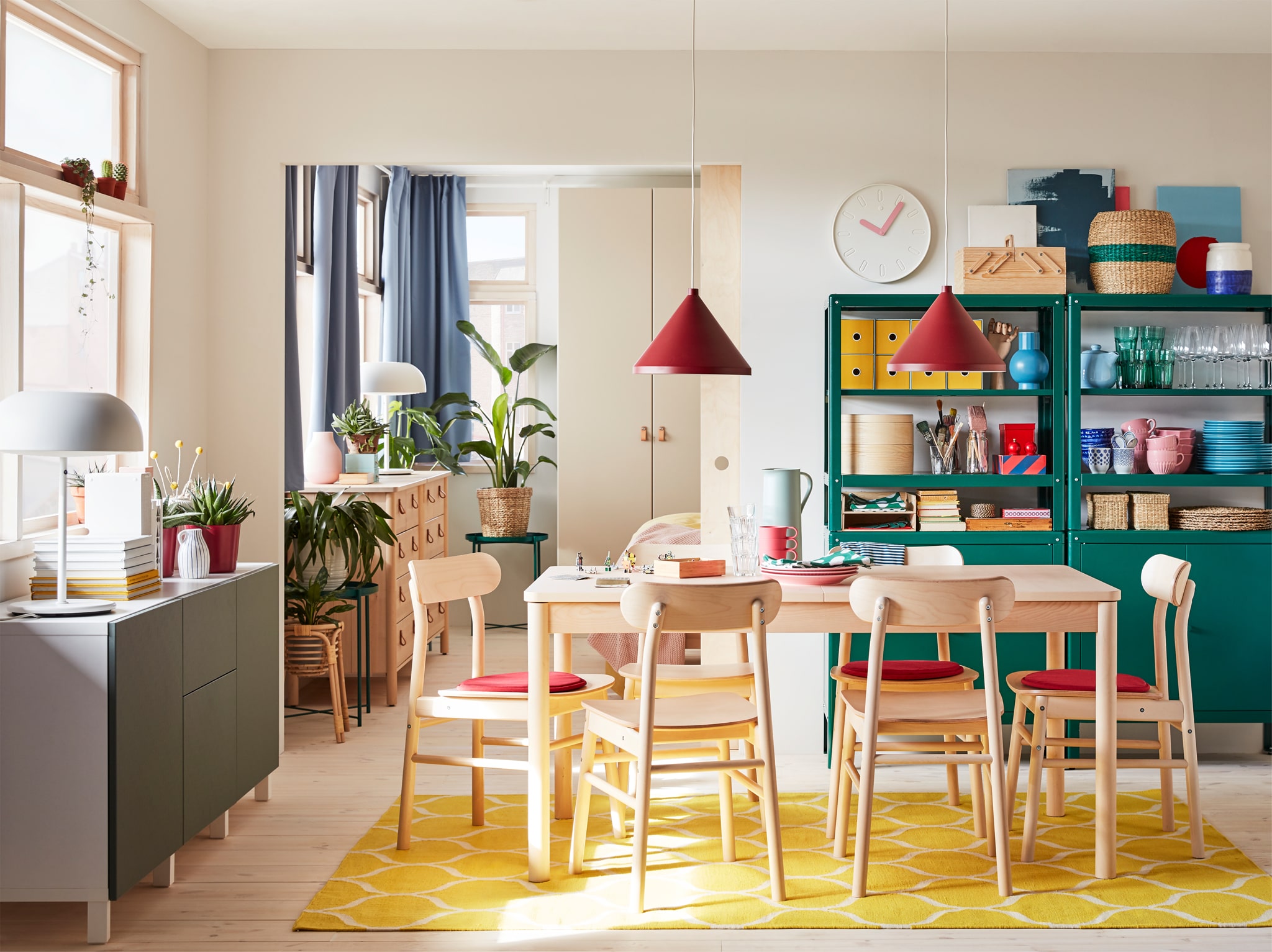 Indulge in colours and flexible furniture, like an extendable table, to create a welcoming space that's perfect for both family dinners and large, festive gatherings.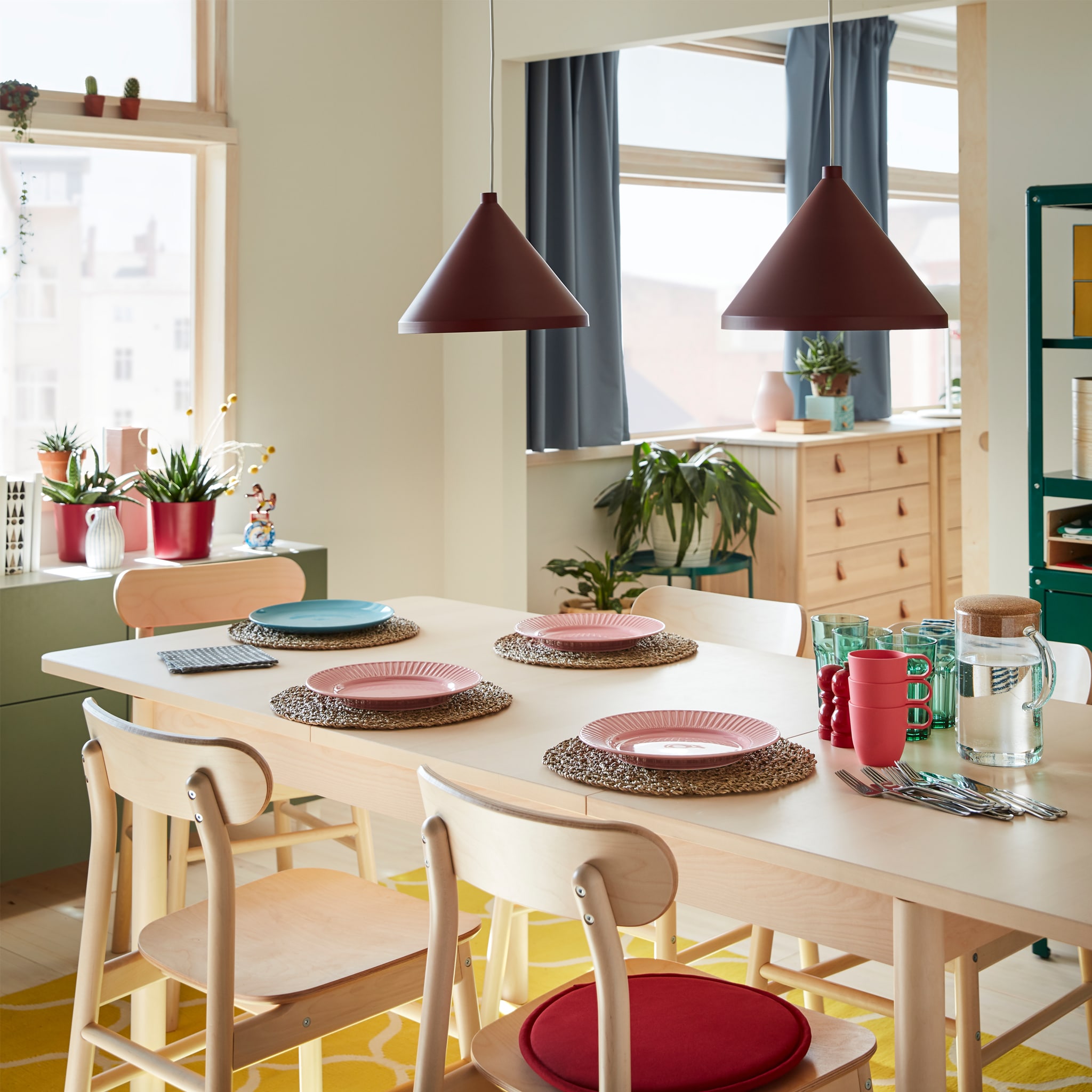 Extended gatherings call for an extendable table that's sturdy and durable, like RÖNNINGE.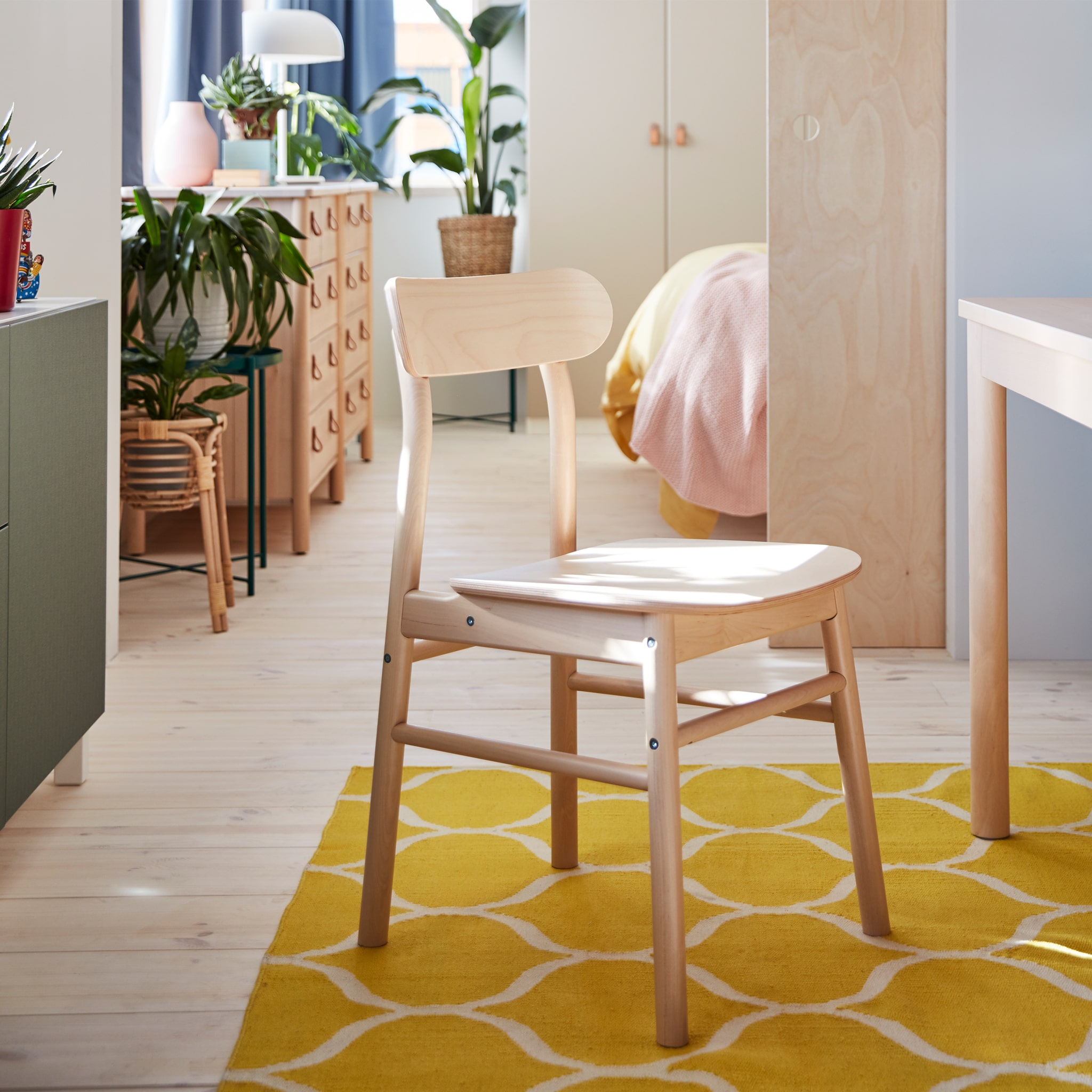 Have a seat! RÖNNINGE chair is made from solid birch and has soft, rounded shapes that make it very comfortable to sit on.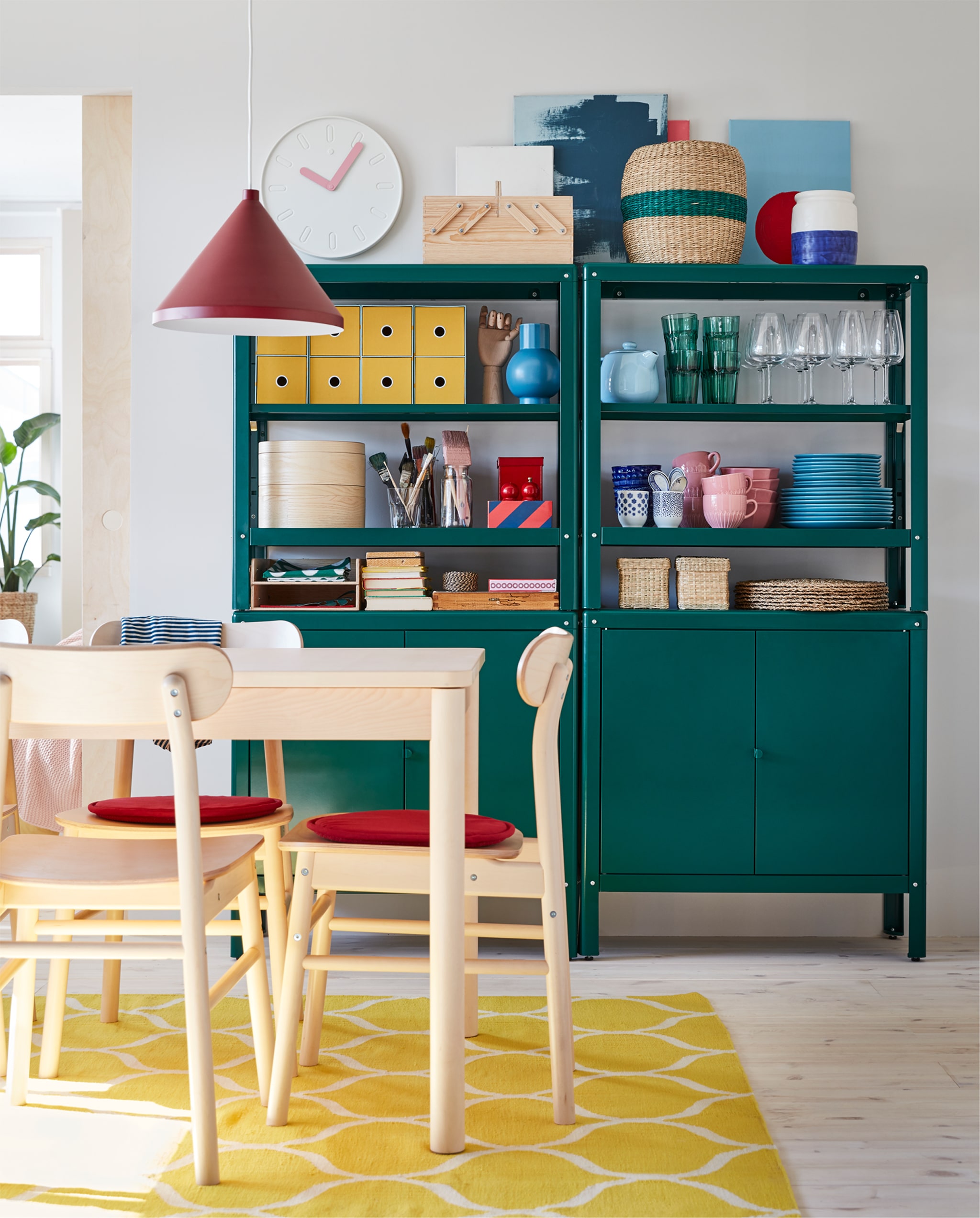 One cabinet (or two!) with both doors and open shelves lets you choose what to hide and what to display.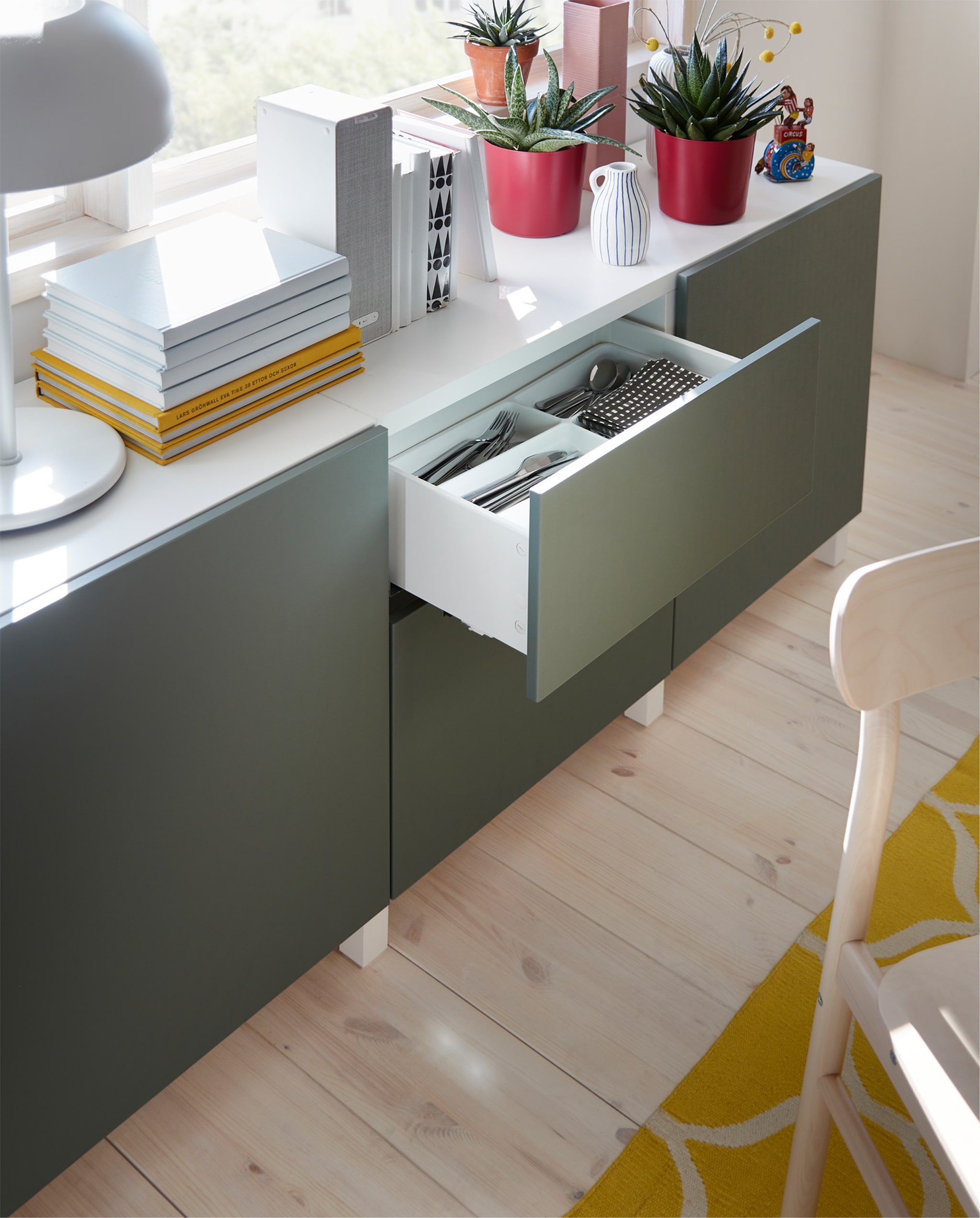 No need to run back and forth to the kitchen when setting the dining room table – cutlery and napkins can be stored in a stylish close-at-hand drawer instead.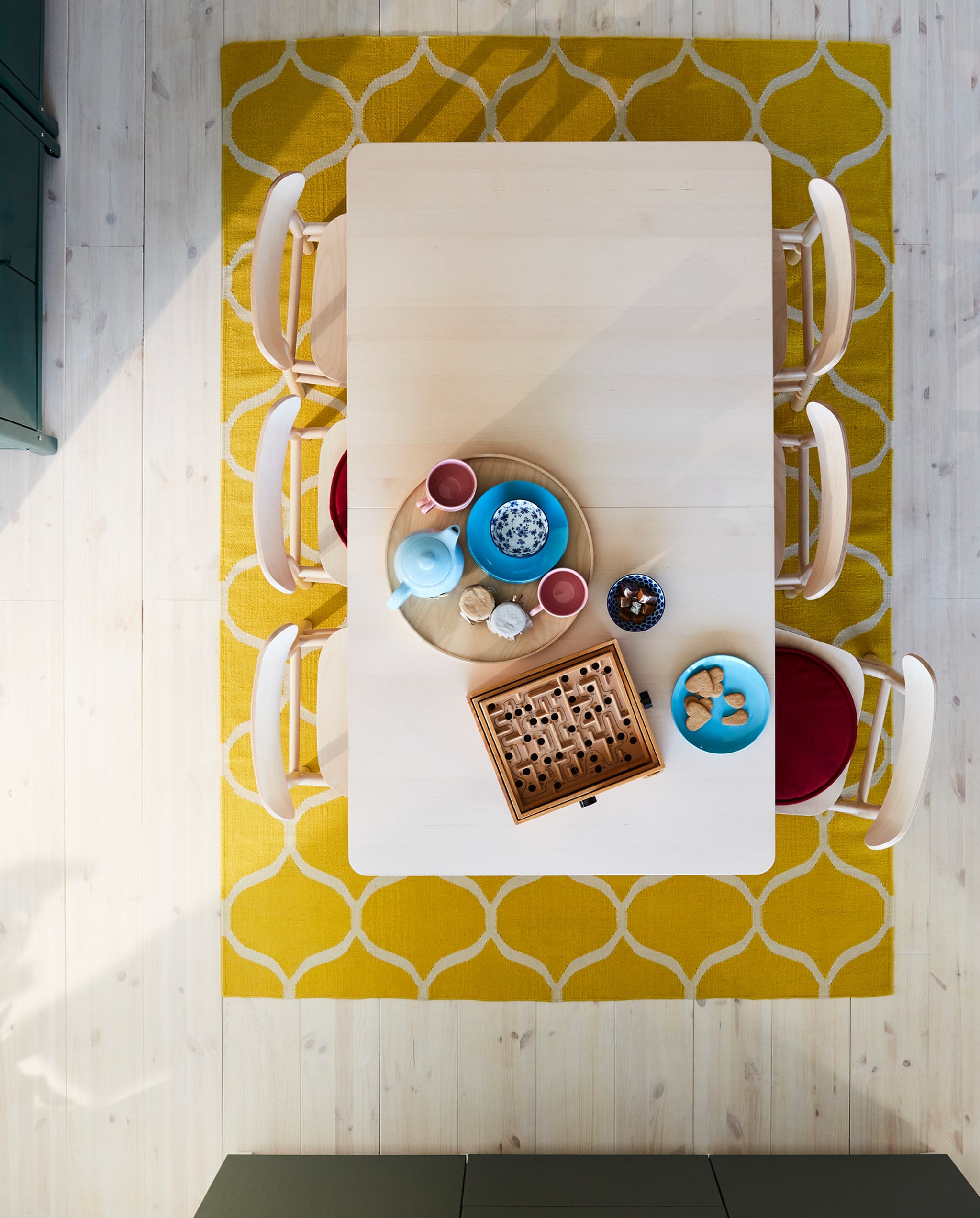 STOCKHOLM flatwoven rug adds style and comfort to any room, and it's large enough to fit under a spacious dining table (and it's easy to vacuum, too!).