A convenient kitchen for a shared home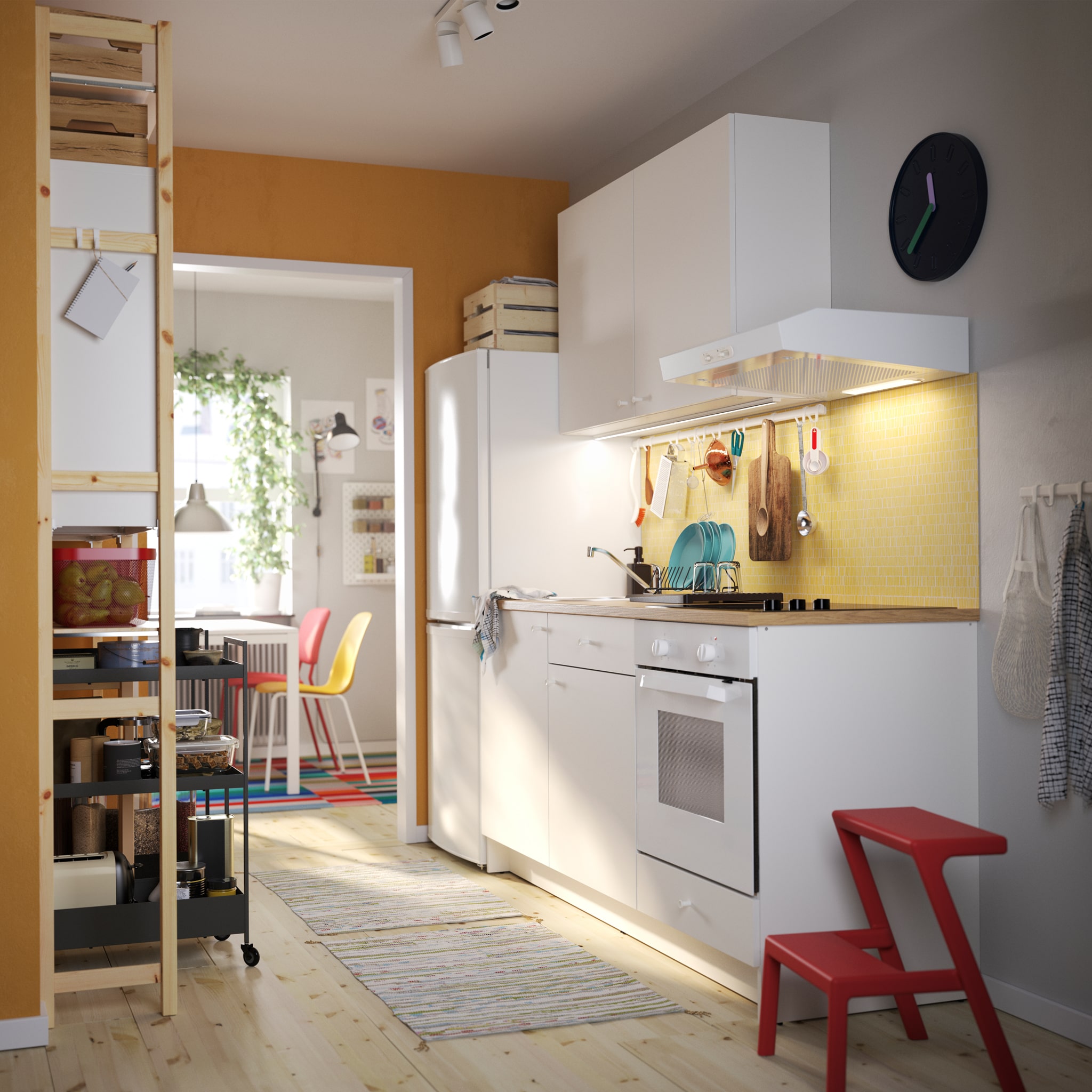 Here's an affordable kitchen with space for every roommate – KNOXHULT has room for your kitchen utensils, dinnerware and cutlery, and a trolley for each person in the household provide private food storage.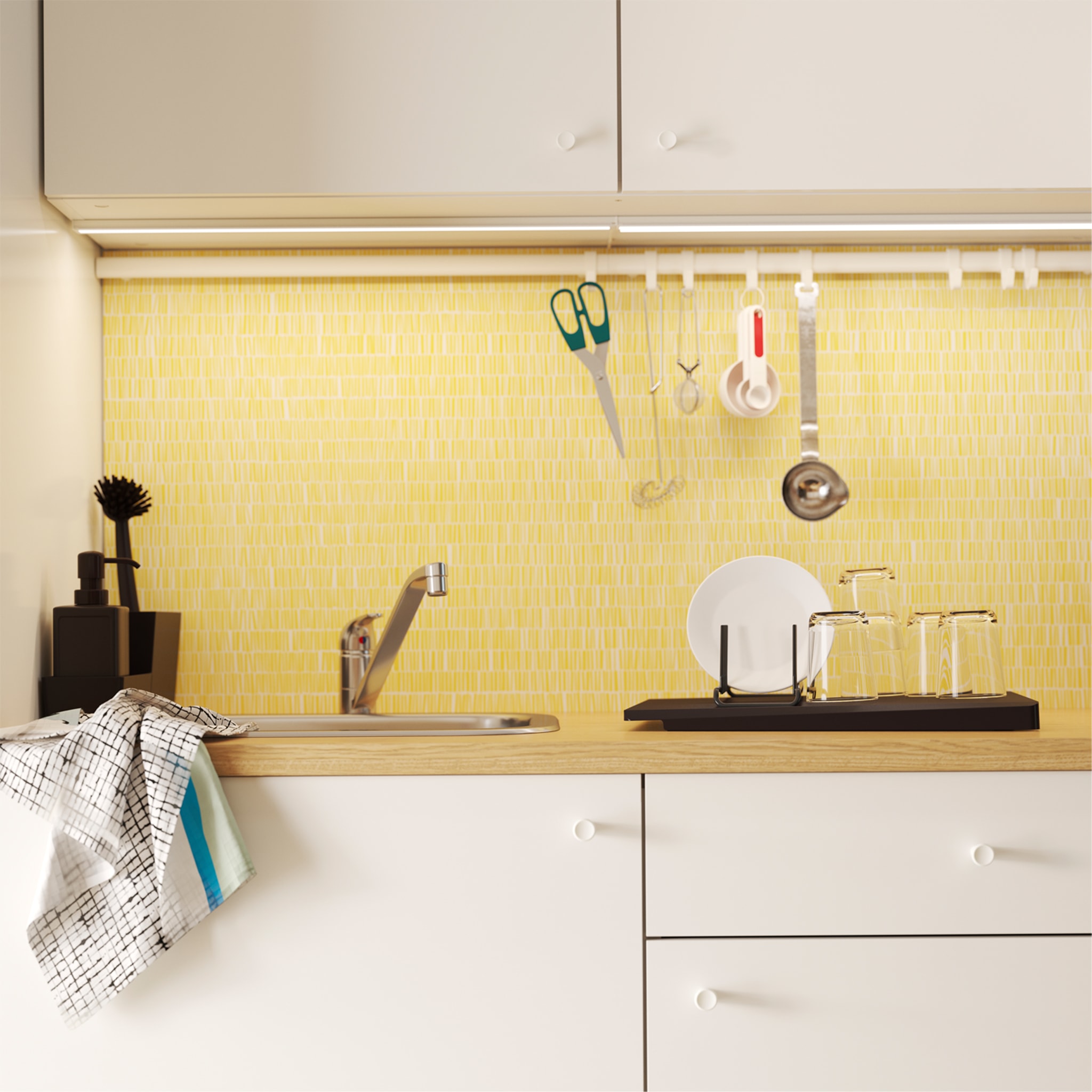 Save water without having to cut back on cooking or washing the dishes by having one of all our water-saving taps in your kitchen, like affordable LAGAN.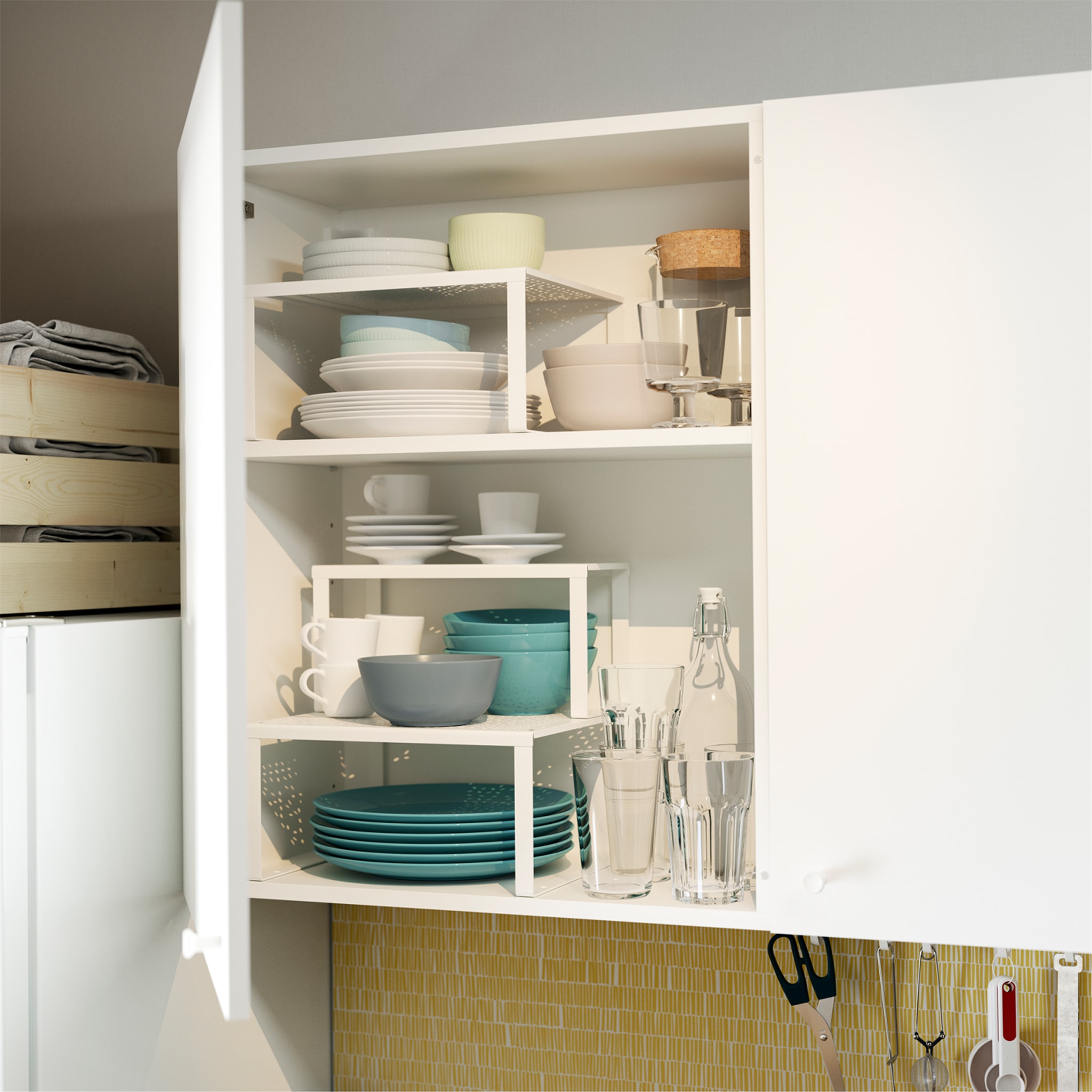 Need more shelves in your kitchen cabinets? It's achieved both quickly and easily with affordable VARIERA shelf inserts that let you divide and organise your dinnerware.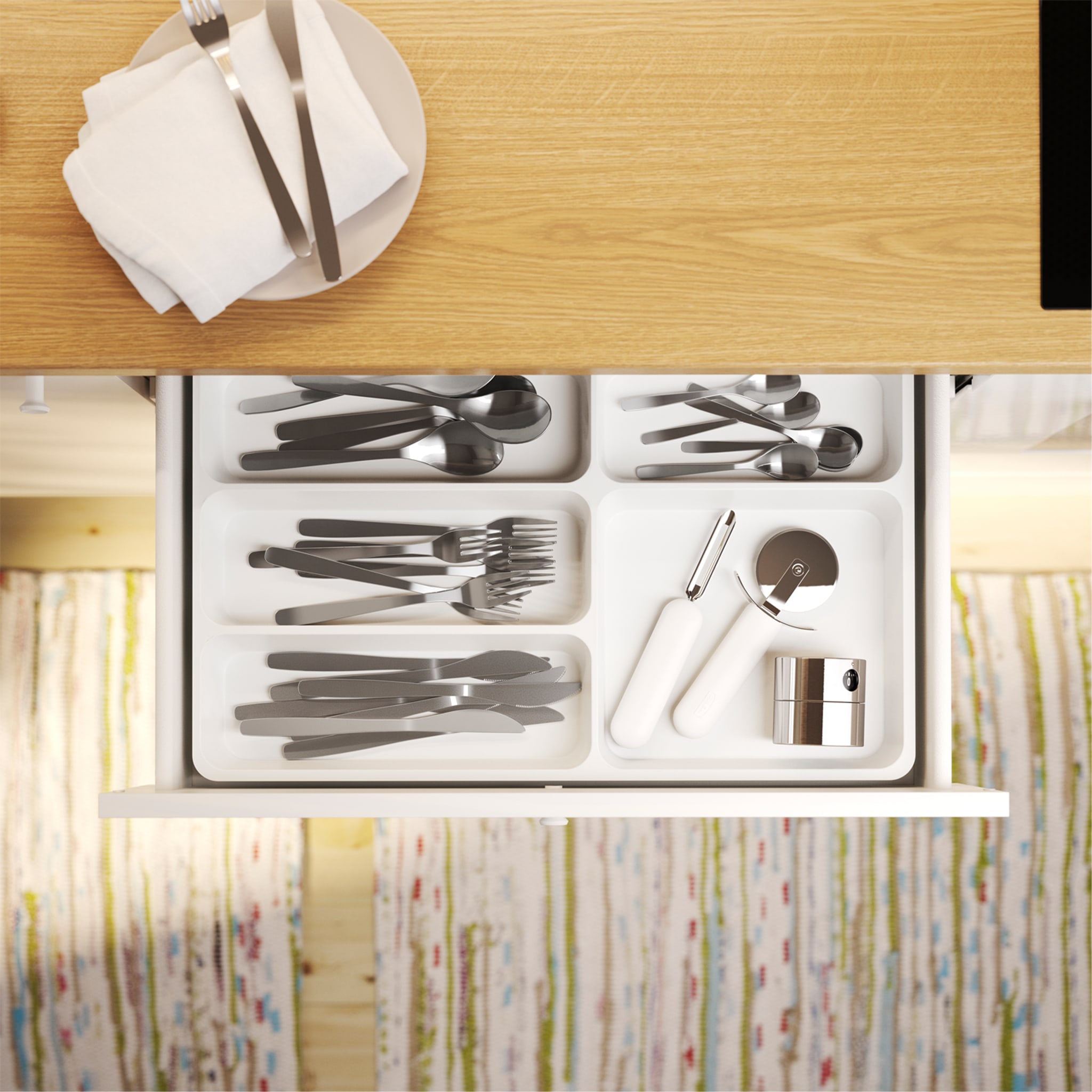 Less time spent on finding the right cutlery, and more time spent on socialising by the dining table – an affordable STÖDJA cutlery tray helps you separate your knives, forks, spoons and other kitchen utensils.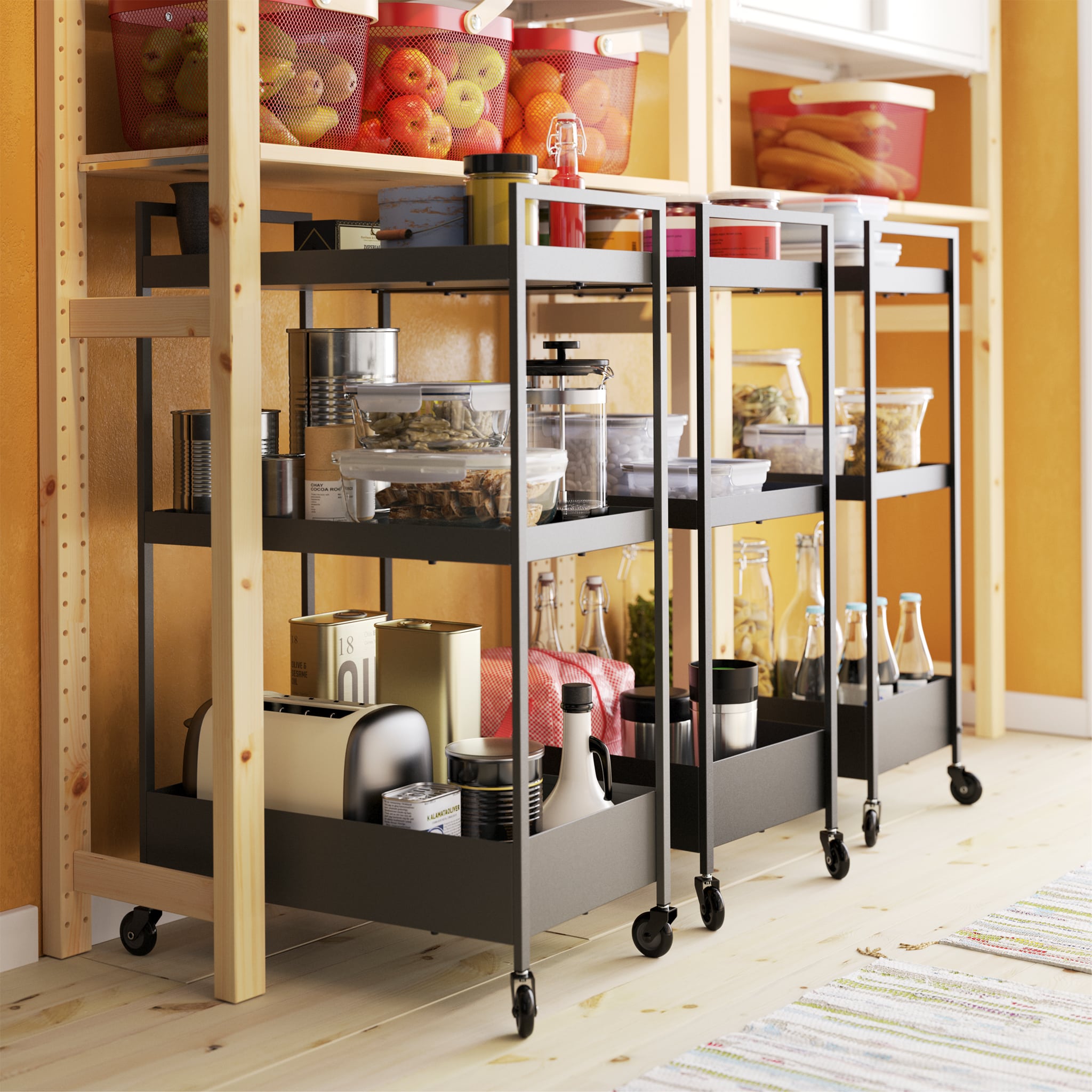 Divide your, and your flatmates, food and kitchen storage with the help of trolleys on castors – this makes it easy to know what's yours, and you can simply roll it to the countertop when it's time to prepare a meal.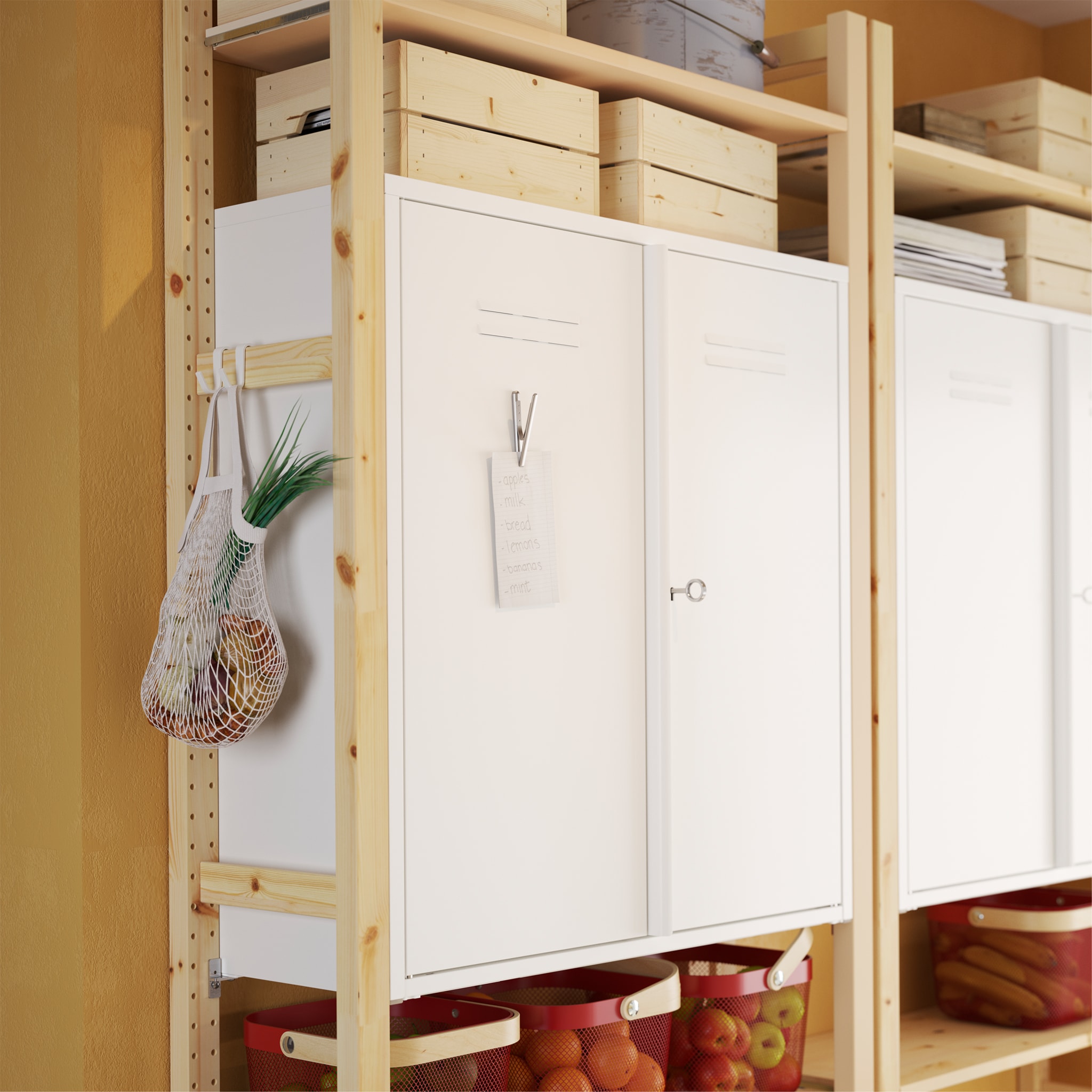 IVAR cabinets offer spacious storage for your food and kitchen supplies, and the metal doors can be used as handy memo boards! Magnetic clips help you keep track of your grocery lists, to-dos and more.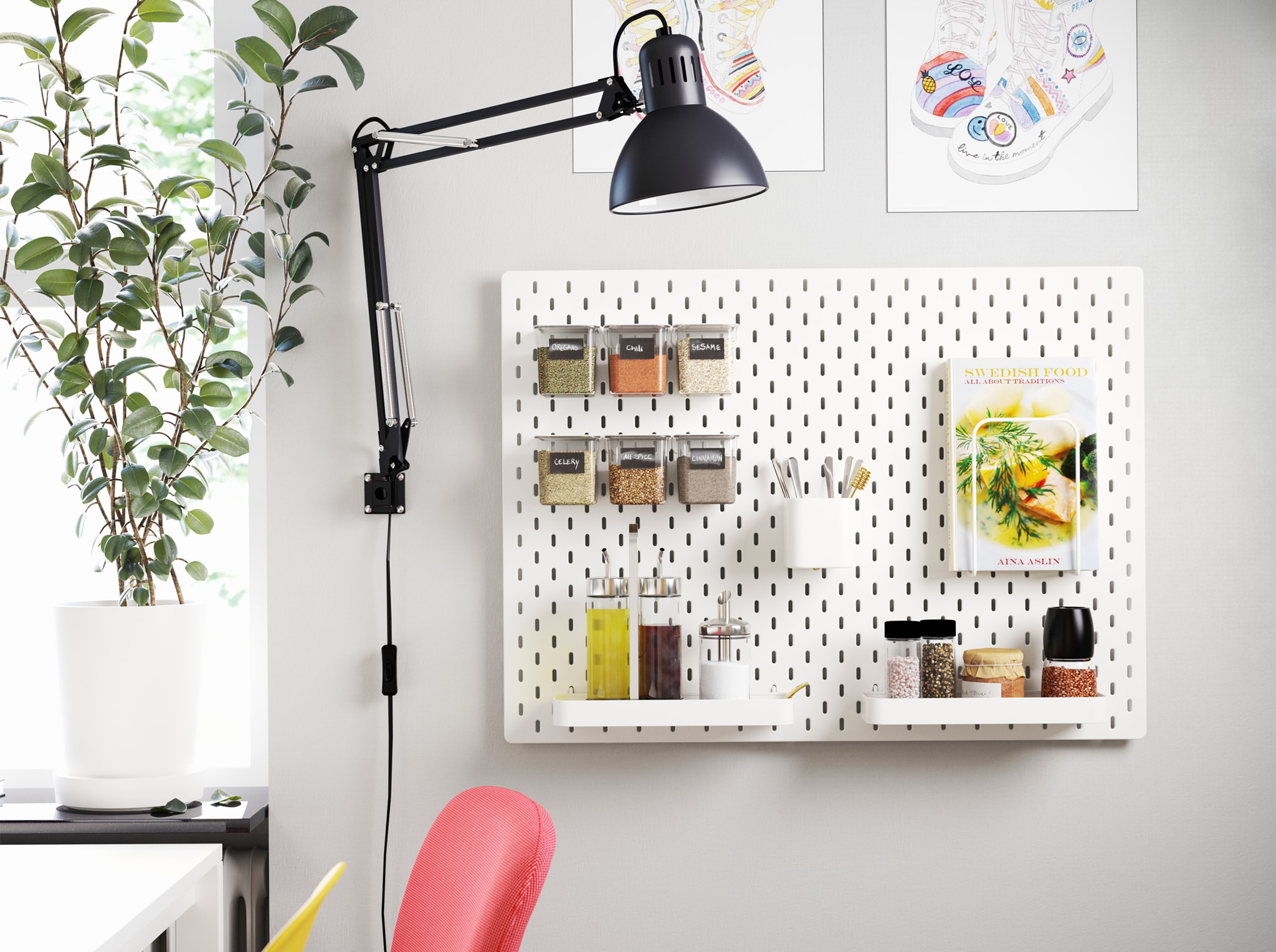 Vertical storage by the dining table provides easy-reach storage for your oils, seasonings, cookbooks and more, and SKÅDIS pegboard comes with many smart accessories that let you organise it just the way you like.