A bright dining room where big dreams are shared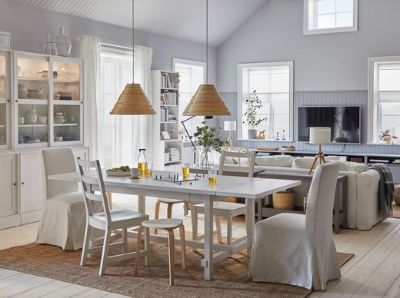 The dining table is the natural gathering place for a family: it's where you talk, eat, and share your goals and dreams. And by choosing a strong and stable table, like NORDVIKEN, you'll know that this place will last for many years.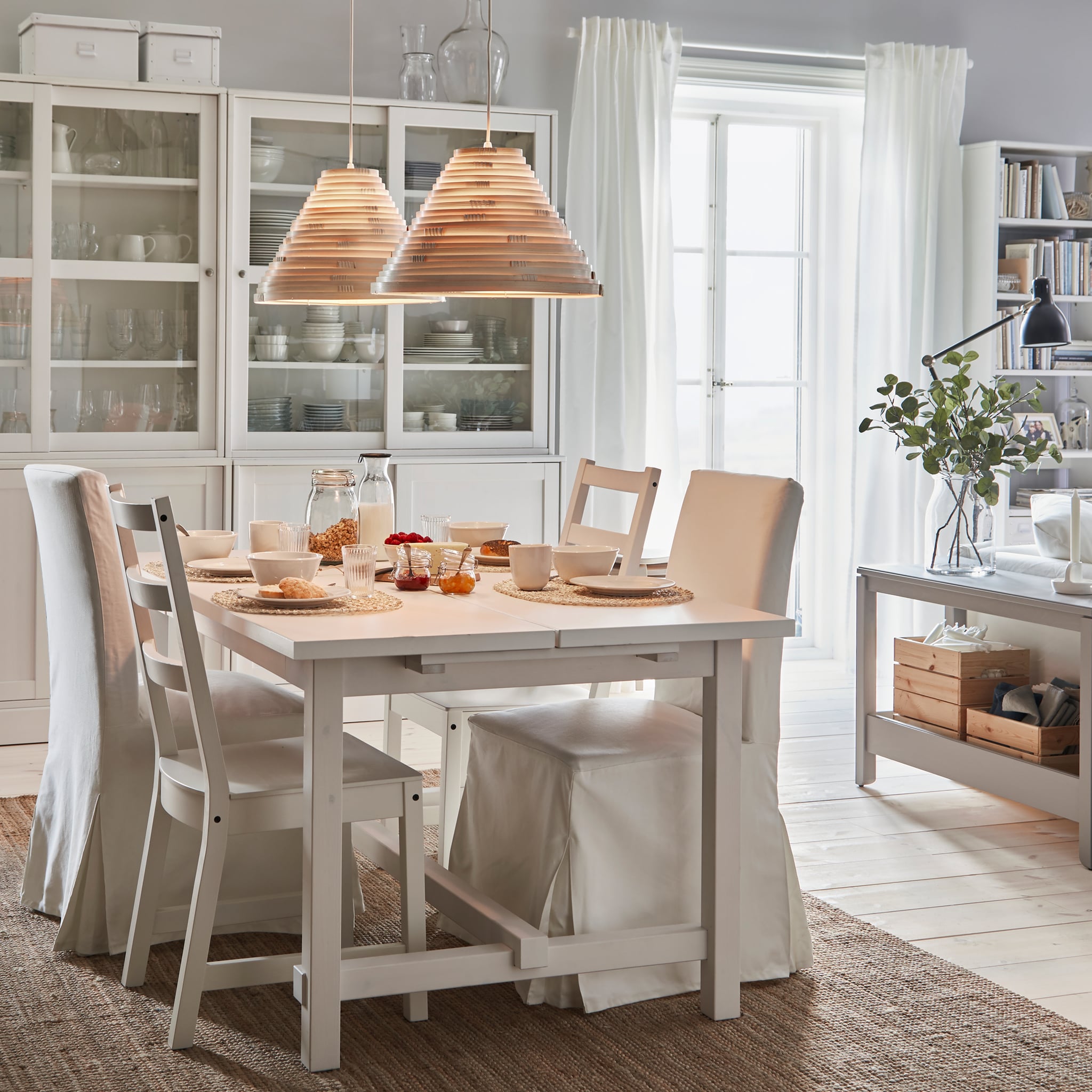 Start your mornings in the best kind of way with long and cosy breakfasts. NORDVIKEN extendable table is stable and sturdy, and it will be at your service for many years. And beyond that, it has extra room for guests too – perfect when inviting them for brunch!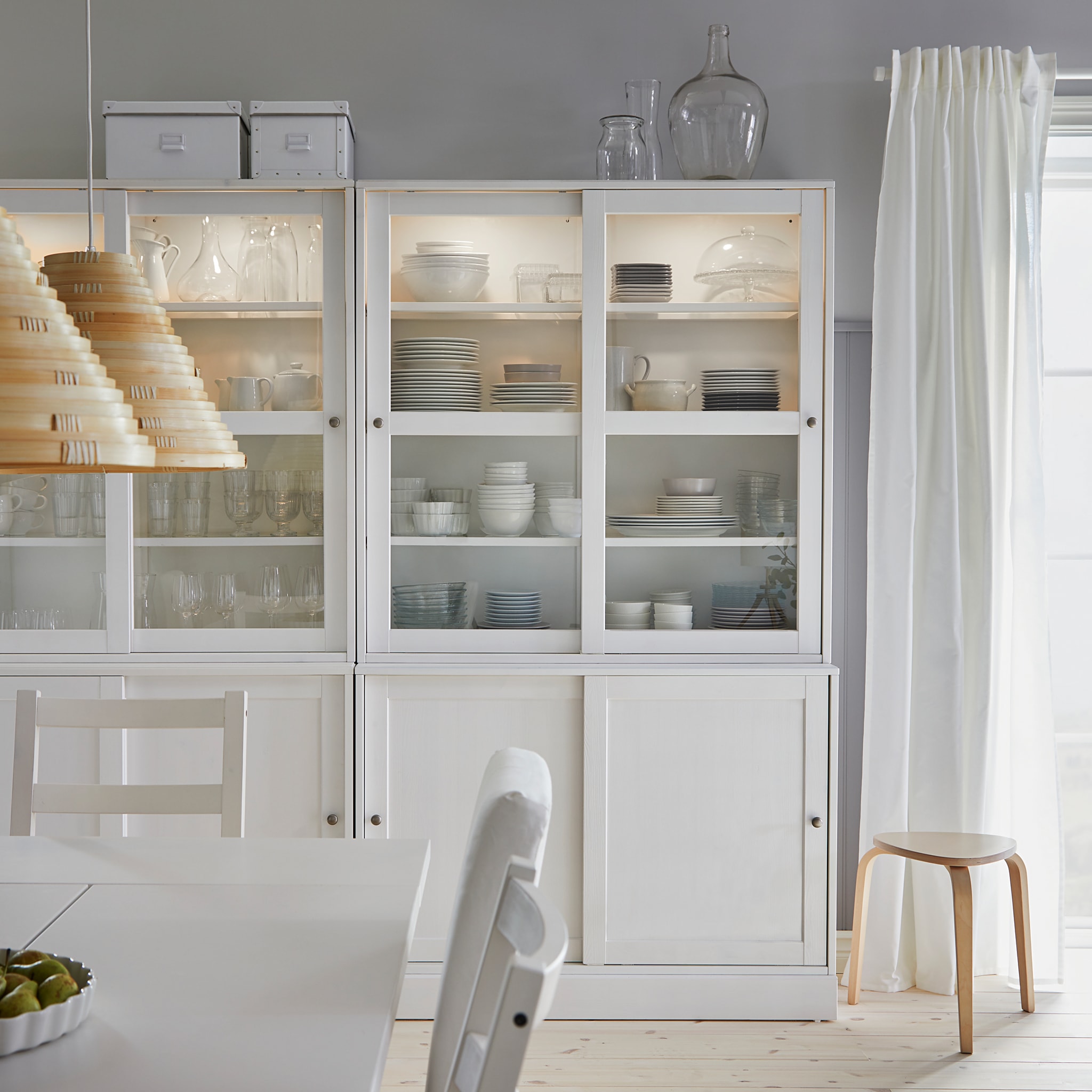 Dust-free dinnerware storage by the dining table can be more than just smart and smooth – it can be beautifully displayed, too! HAVSTA, with its sliding glass doors and installed lighting, create a cosy mood in the dining room.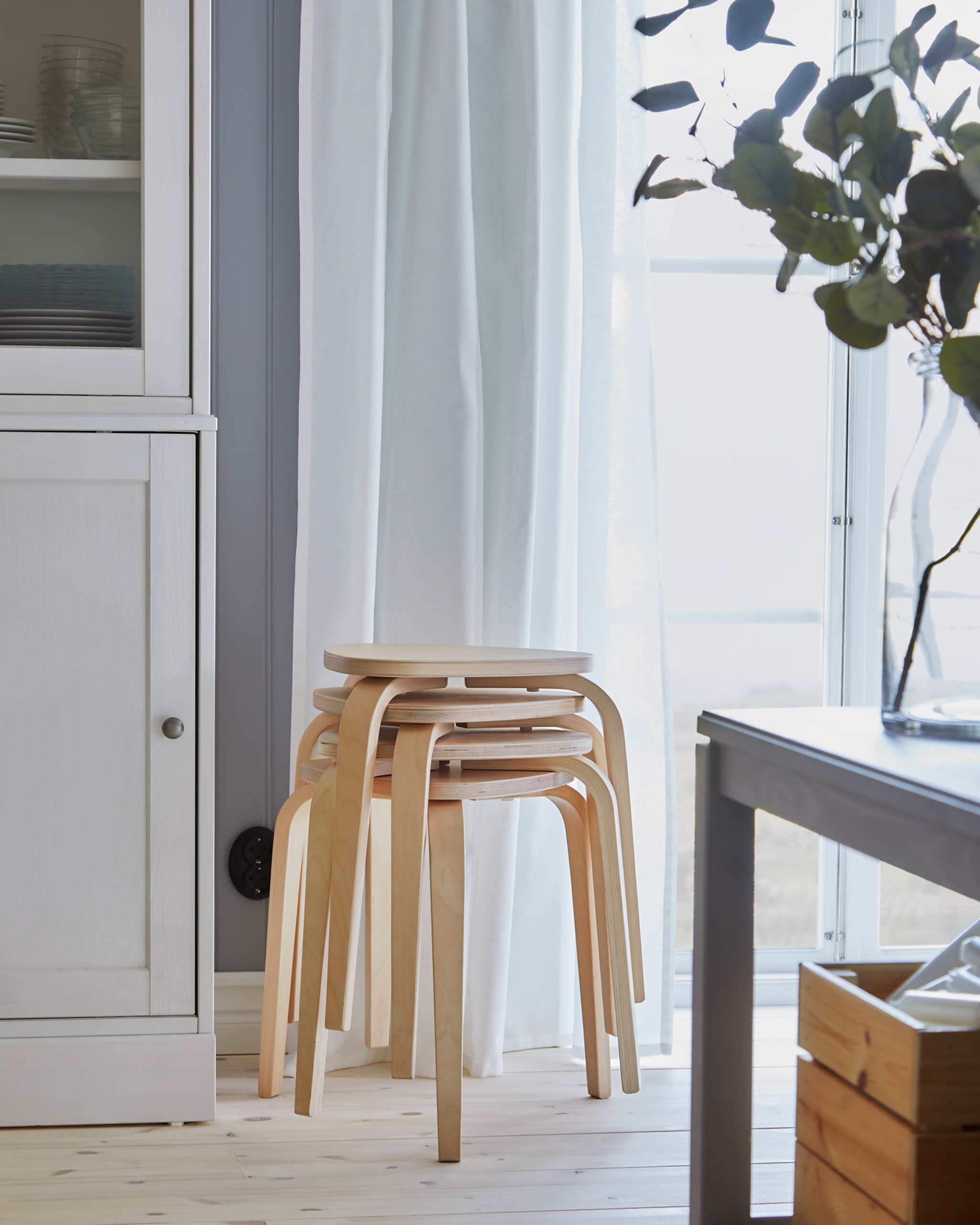 More guests require more seats – choose stackable ones so they won't take up too much space when not in use. KYRRE in birch has a clean and simple design that blends in beautifully in any style and home.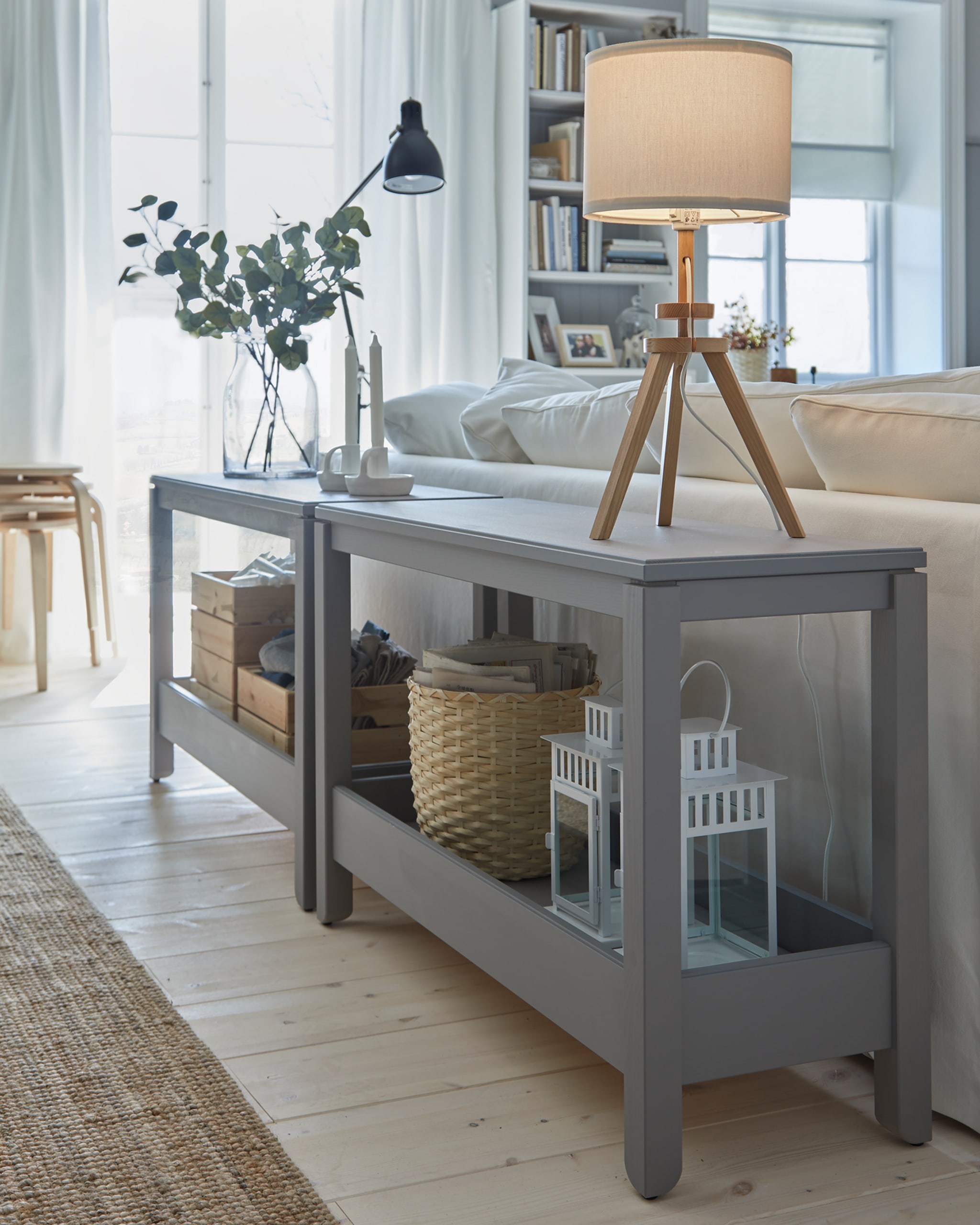 Extra storage, a decorative display area, and even a room divider – HAVSTA console table can be beneficial in more than one way when placed in your dining room.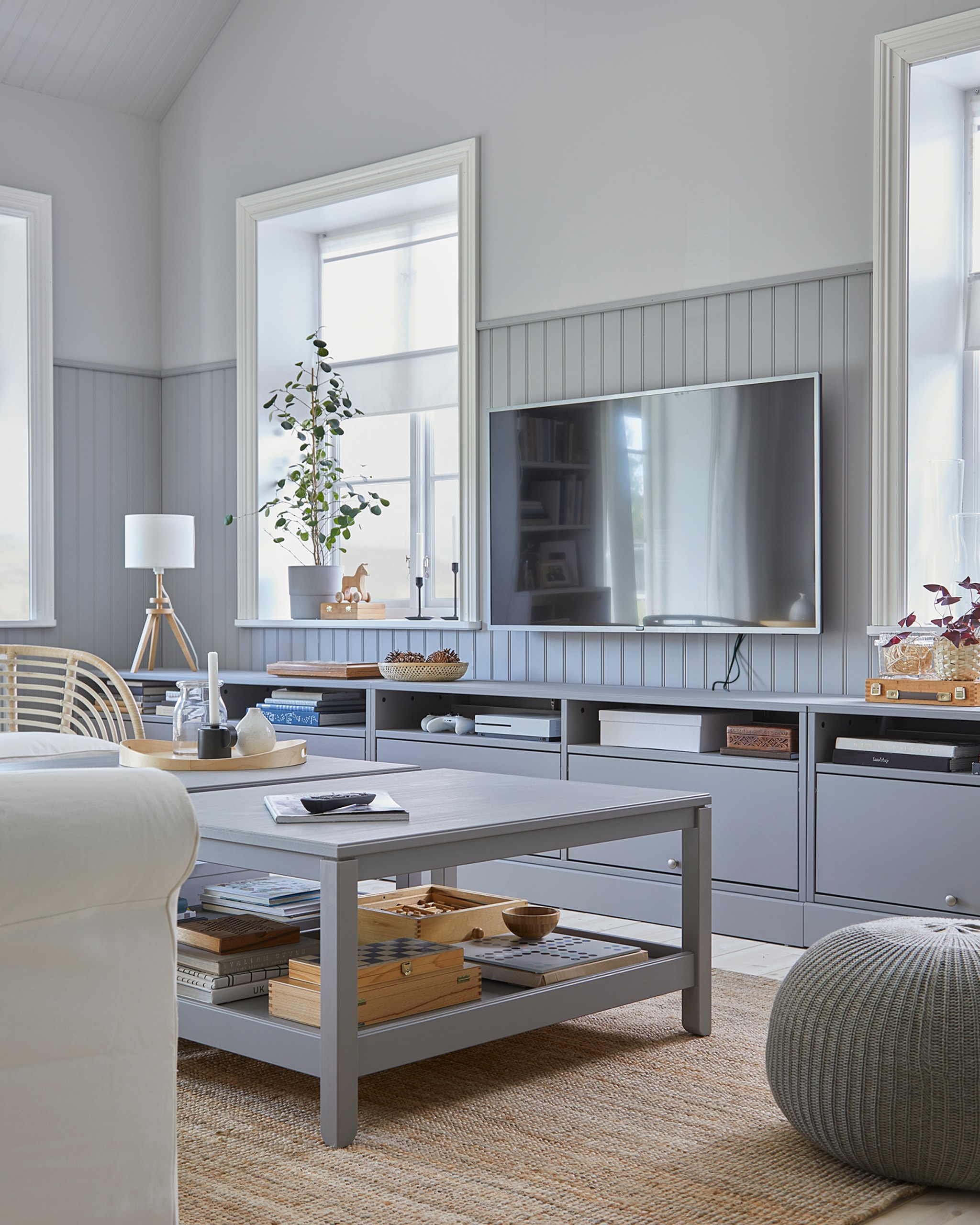 HAVSTA series is classic and timeless, and it's easy to create a uniform look in your home thanks to the range of different kinds of furniture – like the TV bench and the coffee table!