Bring nature into your home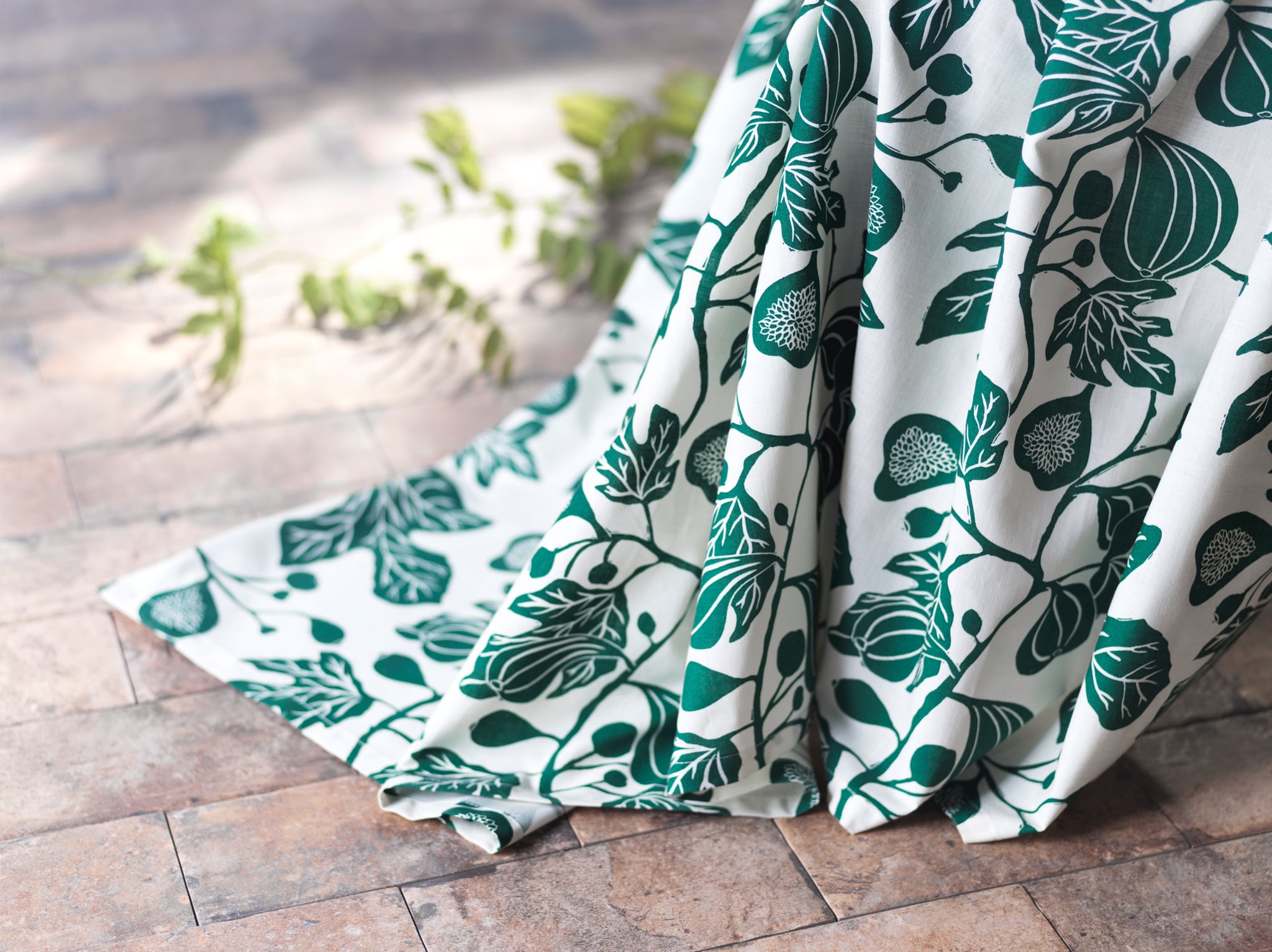 Spending time in nature boosts health and well-being, so why not bring a little bit of the outdoors in? Say hello to our new range of beautiful textiles in hues of green and verdant patterns. From curtains evoking the joy of being in the Swedish forests to soft-as-a-garden rugs, our new textile products let you embrace the cosiness of nature.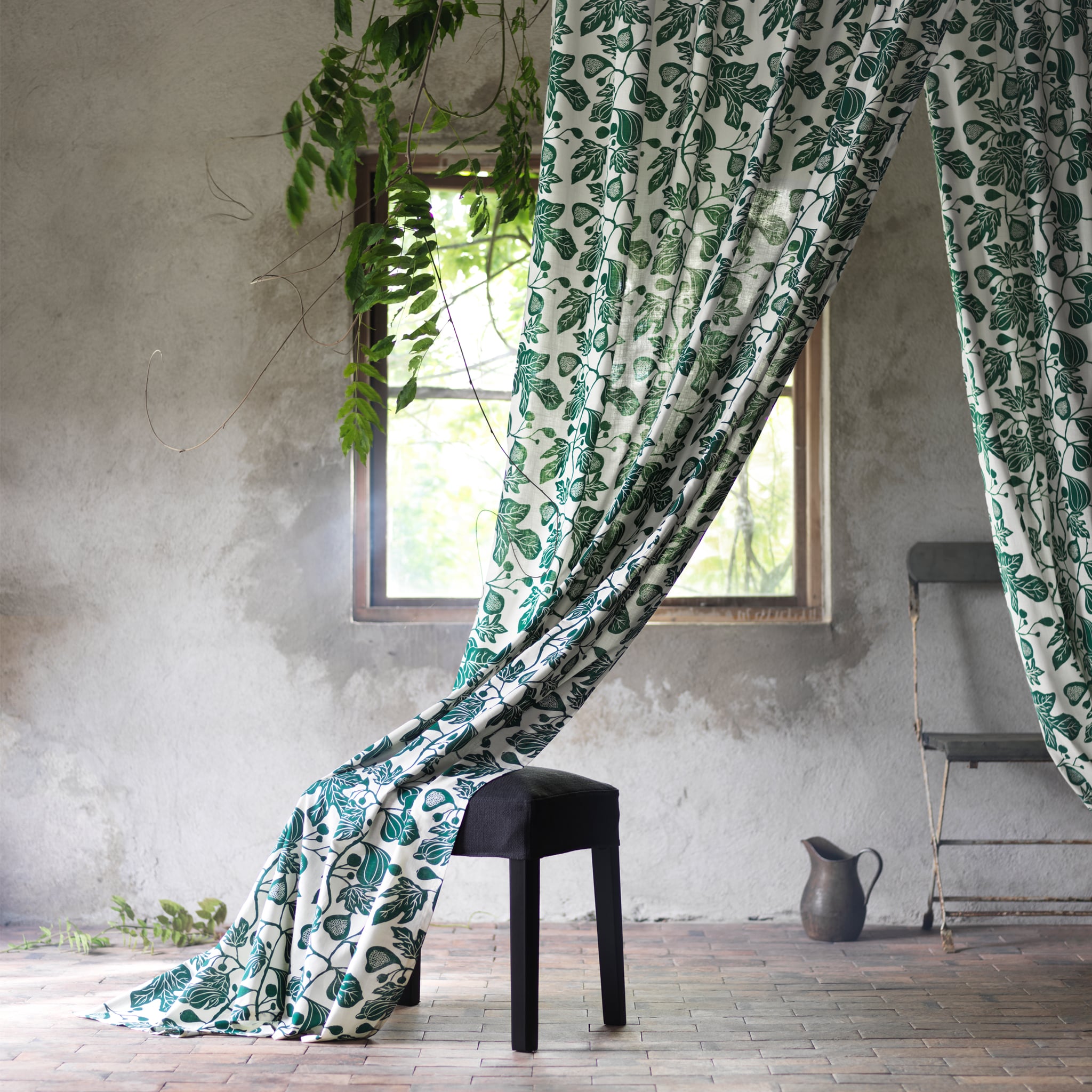 A lush green canopy
These refreshing curtains are full of spring spirit with their lively pattern of green leaves. The Scandinavian traditional style of ALPKLÖVER curtains evoke the joy of being in Swedish forests in the spring time.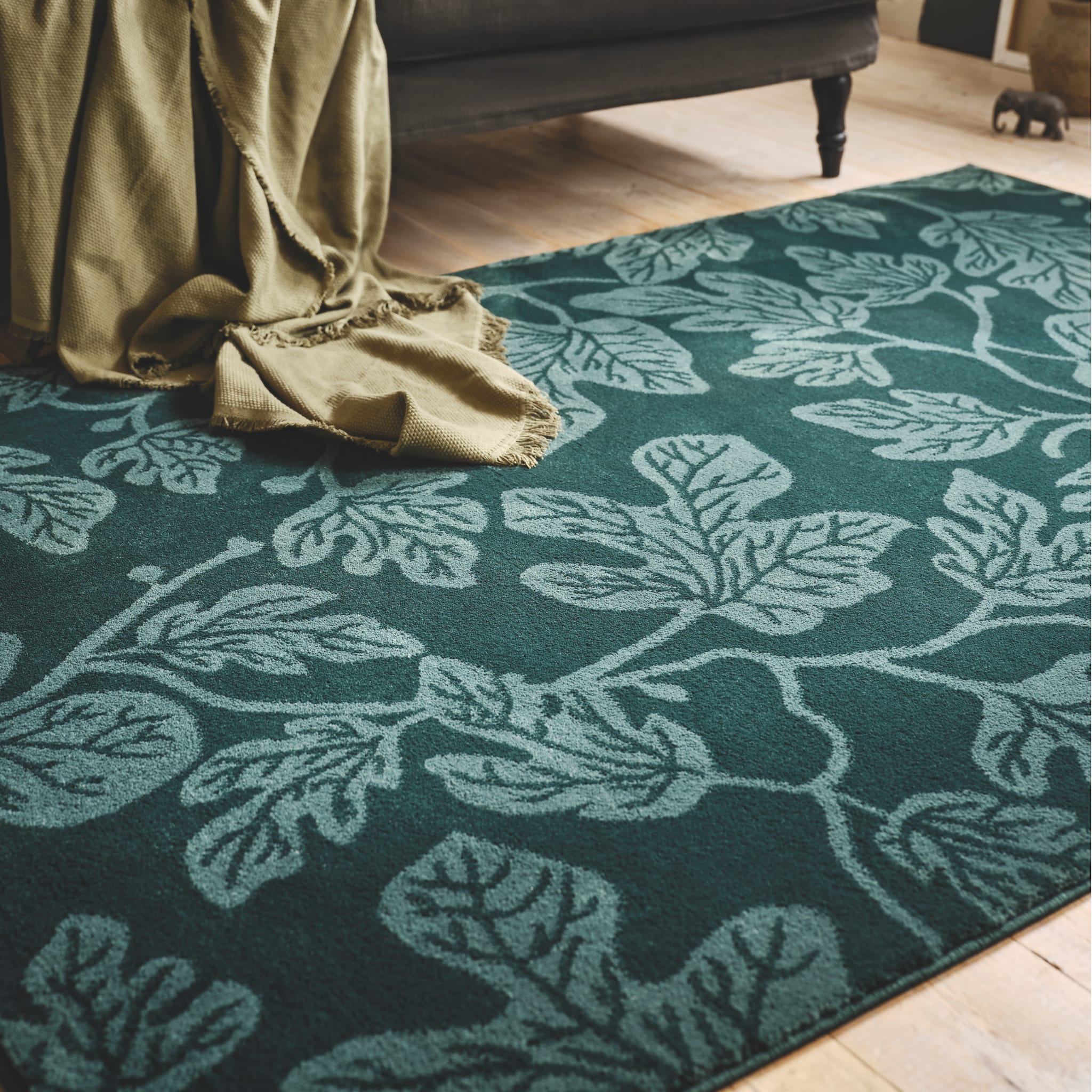 Step into spring
With the deep shade of green in HILDIGARD rug, its fig leaf pattern and soft low piling, it's easy to imagine walking in a tranquil garden. The rug's durable material is stain-resistant and easy to care for. Lay it on the living room or bedroom floor, and instantly bring the cosiness of nature in.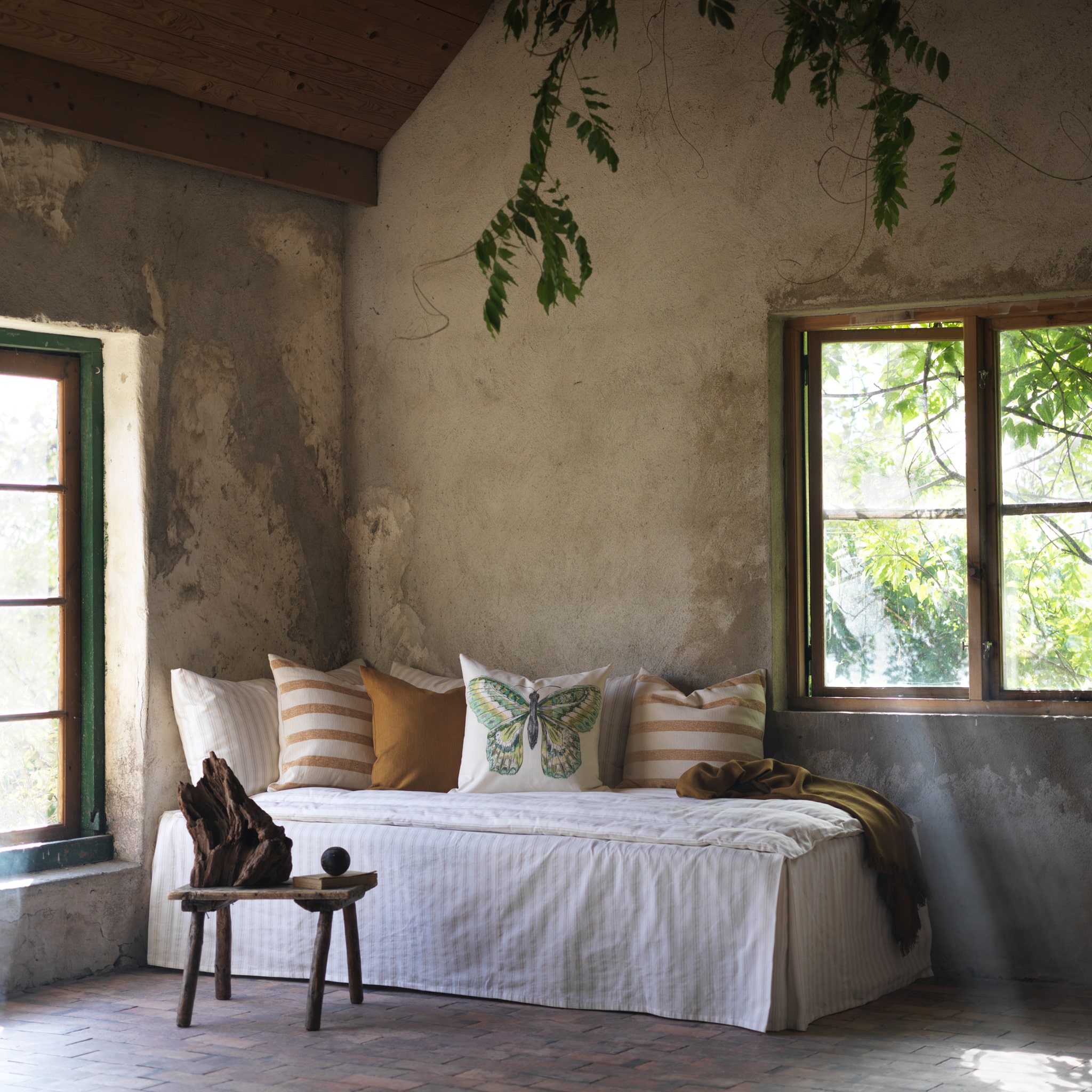 Add a bit of wonder
The whimsical butterfly design of ROTFJÄRIL cushion cover immediately catches the eye. It is partly made of ramie, a hard-wearing natural material with a slightly irregular texture. The cover is soft, durable and has the same rustic feel as linen.